TRENDING BLOG POSTS
The Business Case – A Key Artifact of A Project Managed As Per PRINCE2
By Rumesh Wijetunge
One of the key deliverables in the process of initiating a project managed using the PRINCE2 methodology is to create the business case document. A project in PRINCE2 is defined as 'A management environment that is created for the purpose of delivering one or more business products according to a specified business case'. What is a business case document? Why is it important to create one? What are the key decisions made using the business case document when initiating a project? How will the business case help in managing and controlling a project and in ensuring that the project continues to deliver business value? This article aims to address above questions.   Why create a Business Case document? A business case is mainly used to document the justification for undertaking the project, based on the estimated cost of development and implementation against the risks and anticipated business benefits and savings to be gained. It is a justification for an investment based on the costs versus the anticipated business benefits of the solution option selected for implementation.  The business case is a primary mechanism of project decision-making and is a means of assessing alternative and competing investment / solution options.  When should you create the Business Case document? For organizations following PRINCE2, to get to the point of creating a business case document itself involves a big process. Requirement for projects arise from different sources. For example strategic level stakeholders may have strategic objectives that they wish to fulfill which may result in projects. Similarly tactical managers, functional managers and even operational staff may have problems that need to be resolved or business opportunities that they want to take advantage of which may result in projects. The context or the environment that they operate in and the stakeholders involved too may have an impact in creating requirements for new projects. A project mandate would first of all be generated once a business need such as above is identified. The scope inclusions and exclusions of the project should be identified and will help identify solution options to meet such requirements. The initial group of individuals would then be generating solution options to solve the identified problems or opportunities. For each solution option a detailed feasibility study should be done along the four main feasibility study dimensions of operational feasibility, technical feasibility, time feasibility and cost-benefit feasibility. This would help the team identify the advantages and disadvantages of each solution option and help select the most suitable solution option. This analysis must also include an initial assessment of the cost, potential timelines and the risks involved. <iframe width="560" height="315" src="https://www.youtube.com/embed/hmEdXbknELI" frameborder="0" allow="autoplay; encrypted-media" allowfullscreen></iframe> Creating the Business Case and sections of the document The business case documents the justification for undertaking the project, based on the estimated cost of development and implementation against the risks and anticipated business benefits and savings to be gained. The content for the document is based on the analysis explained above. The sections of a properly formulated business case are as listed below. Executive Summary – Summary of the content of the business case document including details about the organization, business problem  / opportunity, key stakeholders, solution options evaluated and the solution option selected. Reasons for the project – Reasons as to why the project is needed including analysis of the current state, the future state and an identification of the gap. Solution options – The different solution options evaluated outlining the rejected solution options and detailing out the preferred solution option. Feasibility analysis – A summary of the feasibility analysis done on the identified solution options. Expected benefits for the selected solution option with explanations and assumptions. Expected disbenefits for the selected solution option with explanations. Summary of project costs taken from the project plan. If the project plan is not created yet it would be good to have an outline cost for the selected solution option. Investment appraisal – The organization may do an ROI, NPV, IRR analysis to ascertain the potential viability and benefits from the project. Risk analysis listing out a risk log with positive and negative risks along with risk mitigation strategies. Timescales – Outline execution plan that will be detailed out in the Project Initiation Document (PID). Continual assessment of project progress using the Business Case The business case document provides a blueprint based on which project progress can be monitored by the project manager and the project board. It provides a means for continuing to assess the viability of the project. In PRINCE2, the Project Board normally reviews the business case at the project initiation stage, end of each project stage, when any exceptions arise and at stage or project closure. The business case would be the main input to create the Project Initiation Document (PID) for the selected solution option. Some teams put a summary of the business case findings as a section in the PID document itself and use it to make an elevator pitch to the business sponsor and other senior executives of the project board. Once the project is approved, the project manager is assigned and he would create the project charter document with key inputs from the business case. The Project Manager and the Project Board will monitor the ongoing viability of the project against the business case. At the end of each stage or iteration the relevant stakeholders will sit together, evaluate the deliverables related to both the product and the process against the expected benefits identified in the business case to ascertain whether the business value set out to achieve is being met. Decisions to get the project back on track would thus be based on the baseline intentions defined in the business case. Finally, the business case is used to assess whether benefits are achieved when the project is delivered through a post implementation review.  The business case is not a constant. It may change multiple times during the lifetime of the project. Evaluation at the end of each iteration or stage will help the project team and the project board realizes that changes are required in terms of objectives, expected business value, scope or even timelines. Hence, the initial business case may become invalid and thus be required to be updated with the consensus of the key stakeholders.  The discussion above is just an introduction to the ocean of creating business case documents. Hope this will inspire you to further dive into this ocean. <iframe width="560" height="315" src="https://www.youtube.com/embed/CdrOL2xEN0c" frameborder="0" allow="autoplay; encrypted-media" allowfullscreen></iframe>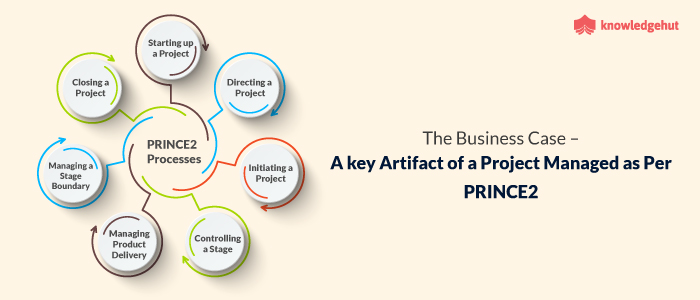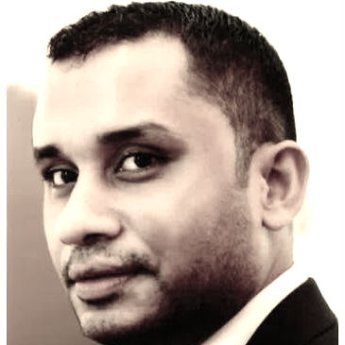 Rated /5 based on 0 customer reviews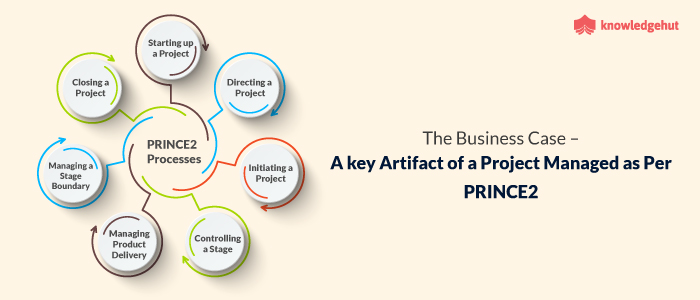 The Business Case – A Key Artifact of A Project Managed As Per PRINCE2
Project Management
Kanban Journey for the Infrastructure Operations Support and Service Teams
By Badri N Srinivasan
1. What is Kanban In my previous post, I had initially started by explaining why we should implement Agile practices and  then talked about the benefits of implementing Agile practices for Infrastructure Operations Support Teams.  Now when we know that by implementing Kanban, these teams can become more Agile and deliver more value to the customer, the next question that we need to focus on is – How do we implement Kanban for infrastructure operations support and service teams.  In the upcoming series of posts, I will be highlighting step by step the complete Kanban journey for Infrastructure Operations Support and Service teams and explain how to implement Kanban for these teams.  However, before we start on our Kanban journey, we need to initially understand clearly what is Kanban. Kanban is basically a method for organizing, managing and delivering work and in this case – infrastructure-related operations and services support work. Kanban can also be used for a lot of other types of work including software product development but in these series of posts, my focus will be primarily on how to implement Kanban for infrastructure operations support services.  The word "Kanban" can be broken down as "Kan" meaning visual and "ban" meaning card, thus Kanban meaning visual card (in Japanese). Hence, Kanban is a visual indicator that is used to trigger an action or activity. Toyota Corporation introduced Kanban in the automobile sector in relay systems to standardize the flow of auto parts in their just in time (JIT) production lines in the 1950s and subsequently, the method was adopted by other organizations and across other industries. Kanban is basically a Pull System where the customer demand pulls the work item from the upstream processes.  It is a method that is used to help teams work together more effectively. It is a visual system for managing the workflow as it moves through a process and the focus is both on the process (workflow) and the work product passing through that process. The emphasis is on identifying the bottlenecks in the process and address them so that the work can flow through the process in an effective manner thereby optimizing time to market (speed), cost and quality (ensure that the work item is having minimal defects). The Kanban method thus helps to visualize the work and control the workload.  Any method, framework or system has key tenets or pillars that identify and characterize the method. Similarly, in order for Kanban to be implemented effectively, we need to understand the key tenets behind Kanban.  The Kanban method consists of a set of principles and practices that have been proven to be effective for managing the workload and deliver professional services to the customers (external and internal) appropriately. These key tenets have proven to be effective in successful Kanban implementations worldwide. These tenets initially derived from Lean principles were further developed by David J Anderson and the worldwide community of coaches, trainers and practitioners and they were published in 2010.  The Key Principles are (also derived from the Lean principles) –  Start with what you do NOW – The focus here is on the present. The main aim is not to disturb the current state of the process and identify, focus and study the existing process and bring in incremental changes to the process to manage evolutionary change. Hence, while implementing Kanban for the service teams, many of the team members initially felt they were not doing any change in their current process and everything appeared to be the same. They felt the changes occurring over a period of time in an evolutionary manner as incremental change is introduced in the process.     Encourage acts of LEADERSHIP at every level – Leadership is a very important concept that needs to be encouraged at every level, right from the team member to the Head of the department. Kanban focuses on building leadership skills at every level of the hierarchy so that decisions can be taken by empowered individuals. This is very important as team members cannot take appropriate decisions even if they are empowered if they are not having strong leadership skills.    Agree to pursue improvement through EVOLUTIONARY CHANGE– Improvements are undertaken in small, incremental steps which lead to the changes being implemented in an evolutionary manner. This leads to very less pain on account of changes and team members embrace these changes as they occur in an evolutionary manner. Evolutionary changes give team members a feeling that everything is the same and there is not much change that they feel in the new process as the change is gradual and it is implemented over a period of time.    Policies control SERVICE DELIVERY – Service delivery to the customer requires strong discipline to maintain a steady cadence of work delivery and it also improves predictability of the service delivered. As there are multiple service level agreements to be met for undertaking different types of service support (e.g. L1, L2, L3, L4) and priority of service (e.g. P1, P2, P3, P4), it is important that key policies are defined very clearly by the team and it is understood by all the team members and the customer. This ensures that the expectations related to service delivery are mentioned clearly before the start of work and the customer and the team members are very clear about the service delivery guidelines and rules. This improves trust and transparency and the team members are able to meet the expectations of the customer in a planned and managed fashion.    Manage the WORK, let people self-organize around it – A key principle which focuses on managing the work and allowing the people to self-organize around the work. Historically, the Managers used to manage the people and ensure that the work is undertaken accordingly. However, in this case, the principle focuses on highlighting that the work needs to be managed appropriately. The people who do the work have the maximum amount of information available about the work and this information is always kept current. Hence, they are in the best position to take a decision regarding the work to be undertaken. This can be possible only if they are given autonomy and they self-organize themselves around the work. This principle is derived from the Lean principle which also focuses on the work and allows people to self-organize around the work.    Understand and focus on CUSTOMER needs and expectations – The focus here is on identifying, building, designing and delivering the right service to the customer. The customer needs and expectations are identified and studied and the service delivery is then designed to match the work capacity and the customer need so that appropriate services can be delivered to the customer.  The Key Practices are –  Visualize – The service/process workflow is visualized on a board and also electronically using tools. The human brain has a capacity to understand visual items better as compared to non visual items. Hence, visualizing the work brings a big change in the minds of the team members and they are able to identify bottlenecks quickly and suggest steps to resolve them. Blind spots which were present earlier when the workflow was not visual are now addressed easily in the visual management tool/board.    Limit WIP (work in progress) – Work in Progress (WIP) is an important practice in the Kanban method. WIP Limits are identified for each step and managed appropriately to deliver work in the shortest time possible. When WIP is more, work output gets delayed and queuing of the work items increases. By working out the suitable WIP limits, the work is balanced with the team capacity and the bottlenecks are removed or reduced substantially. This leads to improved cycle time and lead time for the customer.    Manage Flow – Flow is defined as the complete path in the value stream starting from the customer requirement to the work item being delivered to the customer – i.e. from concept to cash as in Lean methodology. By implementing the above practices, the flow in the process can be maintained as a single piece flow, i.e. only one or more work items (considered as a single piece) moving forward at a particular point in time as per the capacity of the process. This ensures that there are no bottlenecks and the work item moves ceaselessly from concept to cash (till it is delivered to the customer). This reduces delays and improves the lead time to market. Hence, the team is able to service the tickets for the customer in the shortest time possible. Theory of constraints is one of the techniques that is used to manage flow in a process.    Make the Policies Explicit – In order to implement the process changes in an evolutionary manner, the team will need to create the policies governing the process (service level agreement, classes of service, cost of delay, WIP Limits, swim lanes and other factors) explicitly and share it with all the stakeholders so that trust and transparency are built into the process. Making the policies explicit ensures discipline and the team members need to manage the process as per the policies and the governance meetings are also set up to ensure that the policies are adhered as per the requirements. However, the setting of the policies is a dynamic exercise as the market conditions, team maturity, customer expectations, and the work environment keep changing and the policies need to be updated as per these variables so that they are always current and all the changes made to the policies as per the requirement also needs to be communicated to all the stakeholders periodically.    Manage the feedback loops – All Agile methods including Kanban focus heavily on feedback loops to measure and validate the work undertaken and the Kanban method builds in a lot of feedback loop mechanisms which need to be managed appropriately. Examples of feedback loops in Kanban are the policies, WIP limits, Kanban events like daily Kanban meeting and other meetings which validate the work undertaken through feedback. The validation confirms the confidence that the work undertaken so far is verified and is correct.    Improve and Evolve – Continuous Improvement is a part of all the process models/frameworks and methods. In the case of Kanban, the focus is on continuous improvement of the processes over a period of time to improve the effectiveness and efficiency of the process. The emphasis is on constantly improving and evolving the process over a period of time to ensure that the time to market or time to delivery is constantly reduced for the customer.  By understanding the principles and key practices underlying Kanban, we are now better prepared to implement Kanban effectively for the Infrastructure Operations Support teams. In the upcoming posts, I will continue to highlight and explain each step in the Kanban journey as we learn how to implement Kanban for the Infrastructure Operations Support and Service teams – both at the team level and at the scale level (when we integrate multiple teams at scale to deliver support services to the customer).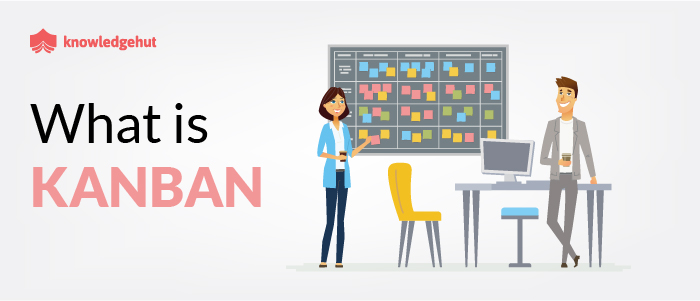 Rated /5 based on 0 customer reviews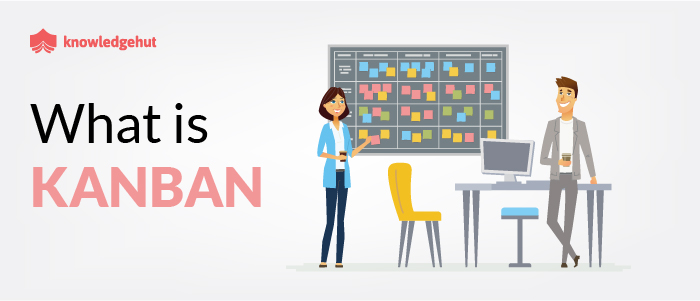 Kanban Journey for the Infrastructure Operations Support and Service Teams
Agile Management
Tips For An Effective Retrospective Meeting
By Rumesh Wijetunge
The sprint retrospective in Agile is the scrum ceremony that allows team members to see how well the sprint went in terms of adopting and adapting a defined process. Even in change driven agile projects it is important to define a process that can be agreed and followed by all the team members in order to deliver value in a continuous manner without hindering progress. Thus, checking whether this process was really effective and whether it actually contributed to the effort of continuous delivery is an important activity for any agile team.   The bottom of the pile However, the sprint retrospective is often given step-motherly treatment among all the scrum ceremonies. Retrospective meetings often happen at the end of the sprint or before commencing the subsequent sprint. Sometimes, the retrospective happens along with the sprint review that is carried out to evaluate the product or solution as to whether it meets the acceptance criteria. Teams often neglect the sprint retrospective or just quickly go through it just for the sake of holding a retrospective meeting. Purpose of the Retrospective? One major reason for ineffective retrospective meetings is the miscommunication or misunderstanding of the purpose of retrospective meetings. It is important that the Scrum Master informs the entire team about the purpose of the retrospective meeting. The primary reason for a retrospective meeting is to identify areas of improvement for the process being followed. Hence, the analysis is on the expected process, the actual process followed and an analysis of the gaps identified along with a set of ideas for improvement. <iframe width="560" height="315" src="https://www.youtube.com/embed/EHwpxgZFc_k" frameborder="0" allow="autoplay; encrypted-media" allowfullscreen></iframe> Below are a few approaches commonly used to document findings from a retrospective meeting. The team has the freedom to define whatever approach works well for them. Working, Not working, Puzzling Start, Stop, Continue Good, Problematic, Significant What went well, What went wrong, What needs to change, Mad, Sad, Glad Liked, Learnt, Locked, Longed for  Most team members complain that retrospective meetings are monotonous, non-value adding or boring and that they consider it as a waste of time. Below are some tips on how to make the retrospective current and engaging.   Shared Responsibility  Normally in agile projects, the Scrum Master who is the protector and coach for the process has the most interest in carrying out the retrospective meeting. But it is not a must that the Scrum Master needs to be the one organizing and facilitating these sessions. It is always good to hand over this responsibility to a team member and to challenge them to come up with innovative ideas to make the retrospective innovative and engaging.  Retrospective meetings are normally presided by the Product Owner or client stakeholders as well. It may be them who are holding back or limiting project progress through their actions. In order to facilitate freedom of speech, a neutral facilitator can be assigned on a rotating basis and the scrum meeting can be carried out as a 'Round Robin' or even a 'Pencil & paper' brainstorming session. Set the Context It is always important for the facilitator to set the stage for the meeting. The facilitator must define the purpose and ground rules for the meeting along with the expected outcome. Ice Breaker speeches, Motivational videos, Collaborative games etc. can be innovative ways to ease everyone into the meeting and to get them to share ideas without any inhibitions. It is also important to revisit findings from previous retrospective meetings in order to ascertain whether remedial action has been implemented properly in order to ensure that findings do not recur. Gamified Retrospectives  One drawback at most of the retrospective meetings is the lack of participation. Limitations with culture, communication, as a result of respect or even through fear of punishment people refrain from contributing at retrospective meetings. Thus, the usual set of findings pop-up at each retrospective meeting.  The facilitator must play a key role in running the meeting as a time boxed game where he can encourage participants to generate ideas, write them on sticky notes and post them on walls. Fish bowl meetings, Motorboat meetings etc are some more techniques to encourage participation. Identify enablers which makes the process work and any distractors which hinder the process. Once enough ideas are generated, the next step would be to generate insights, group them into themes and to assign possible action items. Generate Insights & Action Items The facilitator may use affinity technique to group ideas to common themes or categories. Some categories may be communication, collaboration, leadership,  trust, understanding of process etc. This will help the team grow on those ideas in order to generate actionable ideas. It is important to also look at the progress of action items from past sprints, and to analyze any ideas or action items that may be repeating. Repetitions may actually mean gaps that the team has not been able to successfully address and needs urgent attention. Value Everyone's Opinions Facilitator must ensure that the team values the inputs of everyone. No mud slinging, finger pointing or blame games should be tolerated. One way to increase collaboration is to stress on the positives and commend on accomplishments of team members.    The Wrap Up One important aspect that the facilitator and the team miss out on is to wrap up retrospective sessions properly. The findings and action items from the meeting must become the motivators for the team on how they are going to perform during subsequent sprints. Thus, it is important to get the team to act upon findings from the sprint and to make necessary changes to the processes. So, let's make retrospectives work. Let's make them the catalyst for continuous improvement of agile teams.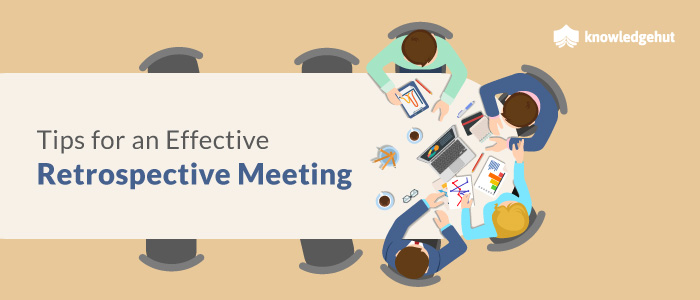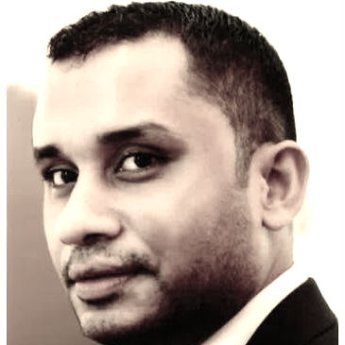 Rated /5 based on 0 customer reviews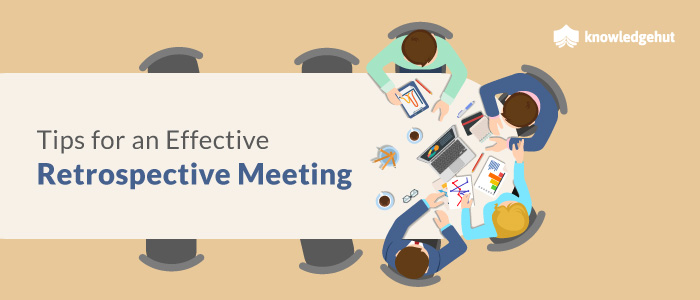 Tips For An Effective Retrospective Meeting
Agile Management
A Practical Perspective On Addressing The Pitfalls During Scrum Adoption
By Shubhranshu Agarwal
Scrum is a roadmap that guides you to perform in project management with remarkable excellence as expected by all the stakeholders. Scrum master holds the responsibility to ensure that Scrum theory, rules and practices are enacted with perfect understanding. The high expectations of the Product Owner, Scrum team members, and organization make the Scrum adoption more challenging even for the experienced project managers but great results never come on their own; you need to do something different. Here, I share 5 major pitfalls identified for putting barriers to smooth performance of projects and Scrum Masters are:  <iframe width="560" height="315" src="https://www.youtube.com/embed/HfLolyzZeWU" frameborder="0" allow="autoplay; encrypted-media" allowfullscreen></iframe>   1.Pitfall: Resistance to Recommended Changes: The resistance to change organizational culture and philosophy is the very first pitfall you come across on your Scrum journey. Sometimes, the extra efforts to fit Agile elements into the non-Agile framework make the task more complex. Accepting change is difficult and uncomfortable for the most; you see many stakeholders keeping distance from it. In other words, the majority of Scrum team members or the people concerned with the project in one way or the other poses rigidness when their comfortable routines are disrupted. Also, some experienced team members have a mindset "this is the way we have always done it and succeeded".  Solution: The Practical Perspective:  So, change is the fundamental requirement for Scrum adoption; because you wouldn't be planning for Scrum adoption if the changes were not required to improve. And, all the concerned members must be willing to accept the changes to improve the collective performance. As an efficient Scrum master, you must be able to perform as the change agent being proactive in resolving the resistances to change. The following 6 steps will help you overcome the resistance to Scrum rollout:  Explain the importance & need for the suggested changes  Actively listen to the members and incorporate their feedback into the process changes Highlight the benefits for winners and losers both while defining roles Use the key influencers to make the messages clear and accepted Measure the outcome & share the success to inspire the team members Identify and isolate the stubborn detractors    2.Pitfall: Lack Of Scrum Training Having trained and efficient project team is essential for successful Scrum adoption because Scrum is not a pre-scripted methodology; instead, it is a suggestive approach that delineates the processes and practices to keep the team members on the right track. The lack of training results in lack of commitment to Scrum adoption. The team members not comfortable in Scrum rules implementation tend to shift to old practices; they love to work in their own areas without much concern with others; such knowledge silos put diverse hurdles to your Scrum transition journey.  <iframe width="560" height="315" src="https://www.youtube.com/embed/Ny1C_w4mLN8" frameborder="0" allow="autoplay; encrypted-media" allowfullscreen></iframe>  Solution: The Practical Perspective:  Scrum training should be a part of Scrum adoption strategy; especially, if it is being introduced in the organization first time. Giving the team members deep insights into Scrum methodology is a must for smooth scrum transition. Schwaber, in his book Enterprise and Scrum (2007), states that limited size maximizes the speed, content accuracy and communications; and the ideal team size is nine people. As a Scrum Master, you are responsible to help the team members hit the goals fixed in sprint meetings. To plan for the role specific Scrum training, you need to fix the following three parameters:  Numbers of people for Scrum training  The specific roles Requirement of certification On-site video training or classroom training      3.Pitfall: Distributed Team Scrum allows the team members to work from different locales but the distributed Scrum teams face certain major issues that retard the project's progress:  Conflicting working hours and different time zones impair effectiveness and collaboration. Delay caused by lack of zero gap communication  Cultural differences & language barriers create confusions and misunderstanding  Team members have divergent preferences for technologies.  Solution: The Practical Perspective: As a Scrum Master, you need to assemble the distributed team for building trust and respect for each other. Try the following three experienced based hacks to solve the problem:  Make the communication fast, transparent and understandable to all despite the difference in working hours Give the team members ownership of their work to improve their commitment & motivation levels  Organize the camps to crush the boundaries of cultural and language differences    Present the clear picture of tooling, standards, and architecture design to keep everyone on the same track  <iframe width="560" height="315" src="https://www.youtube.com/embed/5Z0ZsDGAGzU" frameborder="0" allow="autoplay; encrypted-media" allowfullscreen></iframe> 4.Pitfall: Changes In Team To Manage Resourcing Problems Some organizations on the first time journey to Scrum adoption make massive changes in the team to manage the resourcing problems because of not knowing the hidden pitfalls. Although Scrum team members are trained to face the changes, still, frequent changes break the rhythm by disrupting the team's velocity. Every member needs stability to perform; when the frequent role changes are applied, even the performing members quit. The replacement of old member with new member poses new problems for the other team members during the settling period. Assuming changes as the best feasible solution for improvement is a big pitfall in the journey of Scrum adoption.   Solution: The Practical Perspective: As a Scrum team leader, it is your responsibility to help and train every team member to speak the same language. How?  To retain the members, make sure every team member has Scrum training The required changes in Scrum team should be discussed with senior members but you need to have valid reasons  Keeping right person at right position is the responsibility of Scrum Master; it makes the individual's performance evaluation more important   The task of making changes doesn't end just by adding new member; you also need to track the cooperation between the new member and old members     <iframe width="560" height="315" src="https://www.youtube.com/embed/KApy2bpDMaQ" frameborder="0" allow="autoplay; encrypted-media" allowfullscreen></iframe> 5.Pitfall: On The Demand Tasks and Outcomes of Old Practices  Handling the unexpected urgent requests thrown by the client or the technical support team is one of the biggest challenges for the Scrum Masters. The other unexpected problem often faced by the Scrum Masters is the outcome of old practices even before they came into the picture. Some of such issues can be put into the backlog but many of these are needed to be handled at top priority. It harms the efforts to protect the team members from any interruption to let them drive in the secluded environment.  Solution: The practical perspective: Iterative product development is the part of Scrum approach. Respect the new demands and urgencies as the opportunities to test your capability. Whatsoever kind of problems you may face in managing on the demand tasks and bugs of old practices, you are expected to do it and you must do it the deliver the quality product ensuring 100% satisfaction to the client. Try the following 3 tricks to ease down the pressure:  Take the Bugs and urgent requests as the stuff for the superhero; and, you are indeed.  As Robin was important for Batman; you too need Robin to be called in for action.  Allocate sufficient time and resources separately to manage Bug Backlog and Product Backlog.   Conclusion:  On the way of Scrum adoption, you need to make several changes at diverse stages. Deep insights into Scrum principles, learning from problems, zero gap communication, effective team building and optimized use of tools/technology etc are the core strengths of successful Scrum Master to lead the team. The Certified Scrum Master (CSM) Certification and Professional Scrum Master (PSM) courses, separately designed for class room and team/corporate training modules give you knowledge, practical experience and confidence to get the best from Scrum adoption by incorporating the changes as the acceptable working culture transformation.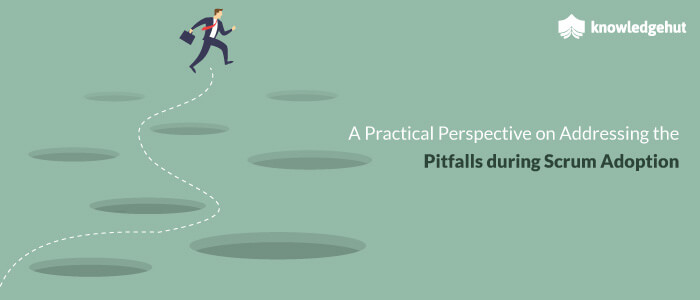 Rated /5 based on 0 customer reviews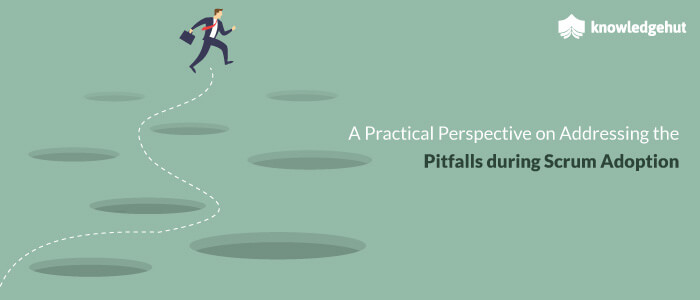 A Practical Perspective On Addressing The Pitfalls During Scrum Adoption
Agile Management
How To Build A Self-Organizing Team As A Scrum Master
By Shubhranshu Agarwal
The key element of implementing Scrum successfully in an Agile-oriented business is the self-organized team; however, it leads to a misconception that every team member will be loose cannon, working without the ownership and directions for the assigned task; which is just opposite to the actual experience because the self-organized team members work together under the agreed framework of norms, guidelines, and expectations to achieve iteration goal. Most Agile-Scrum organizations emphasize on building the self-organizing team - why?  The 4 Key Benefits of Scrum Self-Organizing Team:   "Individuals in an empowered organization have the knowledge, skill, desire and opportunity to personally succeed in a way that leads towards collective success" (Stephen R. Covey, Principle-centered Leadership). The 4 key benefits that drive the experienced Scrum Master to build the self-organizing team are:  Motivation improves the performance of the Scrum team Innovative & creative environment is conducive to everyone's growth Everyone learns from the failures and successes to perform the best with self-optimization Improves ownership because each member feels more responsible for the sprint result Roadmap to Build a Self-organizing team as a Scrum Master:  Who is responsible for building the self-organizing team? Definitely, Scrum Master is primarily responsible for building a self-organizing team ensuring the cohesive working environment for all the team members. Like the job itself, building Scrum self-organizing team is also a complex challenge for the Scrum Masters. The complete task can be simplified by dividing it into three steps:   <iframe width="560" height="315" src="https://www.youtube.com/embed/yuHuSHoZlmk" frameborder="0" allow="autoplay; encrypted-media" allowfullscreen></iframe> Step 1. Training:  The problems can't be solved with same level thoughts that create them; and, we need the motivated trained minds with a zeal to solve the particular problems. Each Scrum team member is expected to have the best level skill set; therefore, Scrum Master must provide classroom or on-the-site task-specific training to individuals. Often, the efficient Scrum masters tend to lead for problem solving; but instead of solving the problems yourself, it is better to let the trained team members do it. In parallel, behavioral - communication training must be planned to shorten the training period.  Certified Scrum Masters have mostly proved their potential in building such trained teams.   Step 2. Coaching:  Scrum Master must behave as a coach to guide the team members for solving the problems. Some team members may require more guidance at the start but analytical support trains them to crack the nut on their own. After proper Scrum training and coaching, you will experience the team heading for self-organizing but the task is not completed yet. Scrum Master is expected to observe the team members to make further improvements in identified areas.  <iframe width="560" height="315" src="https://www.youtube.com/embed/QbPkcfzi2HI" frameborder="0" allow="autoplay; encrypted-media" allowfullscreen></iframe> Step 3. Mentoring: Keeping your team self-organizing is also a challenge because changing the traditional work habits is not so easy. The challenge can be easily managed by behaving like a mentor who helps the team members to perform at the next level. As per Scrum guidelines, the most efficient and capable Scrum team member to solve a specific problem is the one who needs to solve it. The mantra of building a successful Scrum self-organizing team is – "Self-organizing team need task oriented coaching & personalized mentoring not the "command & control". Conclusion with 7 Tips for the Scrum Masters to Build Self-Organizing Team:  It takes time to make the people willing to take bigger responsibilities. I always say to Scrum self-organizing team members that they should take initiatives on their own instead of waiting for others to take action for problem solving. This approach of Scrum self-organizing team speeds up the development besides providing more time for the Scrum Master to focus on other important issues. To conclude, I summarize the 7 points to help you build efficient and successful Scrum self-organizing teams:    To touch the extremes of your career as an efficient Scrum Master be honest in "Know your stuff & learn that you don't" approach.   Assert the influence but without taking over. Suggest new ideas to address impediments; and, authorize the team members to manage the problem in their own way.  Ask complex questions to motivate the members to come up with innovative concepts Support the team members to take actions  Use safe-to-fail tests to let the team members imply learned skills Be available for the team members to let them work in a flow  Be a practical hardliner because your Scrum team needs it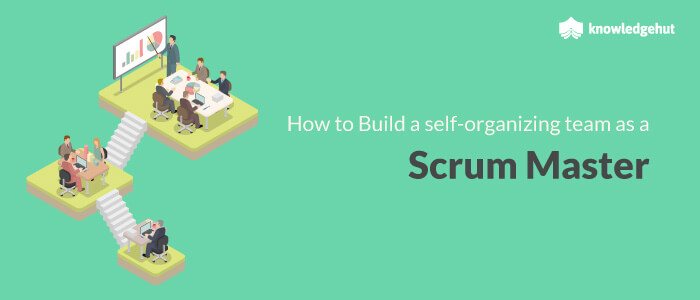 Rated /5 based on 0 customer reviews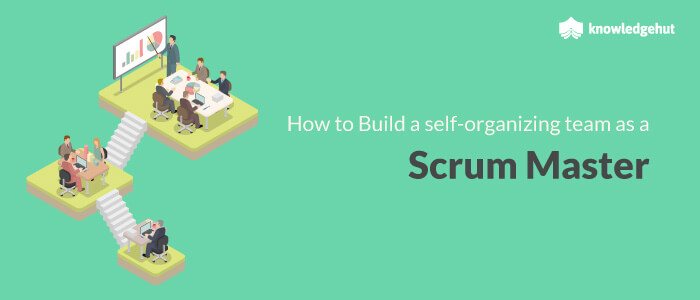 How To Build A Self-Organizing Team As A Scrum Master
Agile Management
6 Compelling Benefits of (TDD) Test Driven Development
By Shubhranshu Agarwal
Introduction to Test Driven Development (TDD):  Test-driven development is a balanced approach for the programming perfectly blended with tightly interwoven three activities: coding, testing (writing unit tests) and designing (refactoring).  The revolutionary new age approach emphasizes on test-first development with the primary goal of correcting specification rather than the validation first. In other words, TDD is a smart approach to understand and streamline the requirements prior to writing the functional code in the line of Agile principles.  For most people trying to understand and implement Test Driven Development, the Certified Agile Tester Training has been found to be very much effective.  Two levels of TDD: TDD approach requires great discipline because the common tendency and traditional approaches inspire the programmers to "slip the test" and to write the functional code. To simplify the TDD implementation process, Agile TDD methodology can be categorized into two levels:  1.Acceptance TDD (ATDD): At this stage, you write the acceptance test specifying behavioral specifications, and then write the functionality/code. ATDD also termed as 'Behavior Driven Development' (BDD), neglecting the thin separating line over focus area, specifies the detailed and executable requirements for the acceptable solution on JIT- just in time basis.  2.Developer TDD: At this advanced level of TDD in Agile process, you write the developer test prior to writing the production code accordingly. The objective of TDD developer is to specify the detailed and practical design for the profitable solution on JIT basis.  6 Benefits of (TDD) Test Driven Development:  TDD has been the favorite approach of Agile organizations following the time-tested approaches to delivering the best quality product in a shorter period while securing the interests of all the stakeholders. It essentially bridges the gap between Development and Testing.  A survey conducted in 2010 confirmed that 53% Agile teams were following Developer TDD while 44% Agile teams were applying Acceptance TDD (ATDD) method. For the period of 7 years, Test Driven Development is getting massive popularity and the acceptance because of several behavioral and practical benefits; 6 key TDD benefits, driving the Agile teams to follow TDD methodology, are:     1.  The Best Level Acceptance:  TDD implementation helps the developers to understand the requirements from the perspective experience of clients. The test cases are designed without the constraints of architecture design or traditional programming approaches. TDD maximizes the possibility of developing the best quality product fulfilling the communicated needs of all the stakeholders. 2.   TDD - Customer-Centric Agile Process:  TDD process gets fit into the customer-centric agile methodology. The iteration for quality improvement is defined as the incorporation of new functionality against the model set of traditional practices or problem statements. 3.  Prompt Feedback:  The streamlined TDD process helps the project development team members to improve their delivering capability because of providing the immediate feedback on the developed components. The shorter feedback sharing loop squeezes the turnaround period for the elimination of identified defects; and, the outcome is comparatively much better than it is in traditional waterfall methodology.  4.   Extended Modulation for Small Units: TDD helps to create better modularized, extensible and flexible code. Test Driven Development approach drives the Agile team to plan, develop and test the small units to be integrated at advanced stage. Under this approach, the concerned member delivers and performs better because of being more focused on smaller unit.  5. Easy Anticipation & Identification of Voids:   Test Driven Development process provides a comprehensive toolset to test every line of coding; the best part is that the entire thing is checked automatically within minutes. The comprehensive test suite alerts for timely changes to save the efforts, time and cost. Even in case, you inherit the coding of an absent team member or you outsource the coding, TDD allows you to test the practical suitability in the line of specified requirements; provided, you have author code. Fast testing at each step helps you to anticipate and identify the possible voids and to fill up those with modified practices.      6. Programmers Feel More Confident By Continuous Achievement:  Looking at big targets sometimes disheartens the programmers because of involved complications. With TDD approach, every test instills the confidence of moving in right direction. Every test, sub-test and successfully completed component marks the win giving you clear picture of 'what has been completed and what is remaining to be done?".    Conclusion:  The scope of TDD benefits goes beyond the validation of correctness by step by step scaling. The organizations following TDD approach can easily make changes to current applications without disturbing the daily operations. The most organizations need to update the software to combat the challenges posed by continuous technology advancement and competitors; and, Agile TDD gives the businesses all the freedom to address new requirements or unforeseen variables.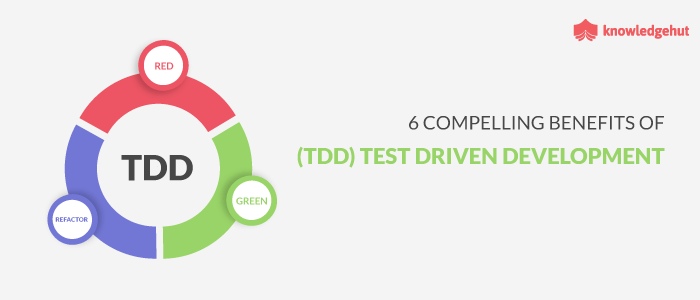 Rated /5 based on 0 customer reviews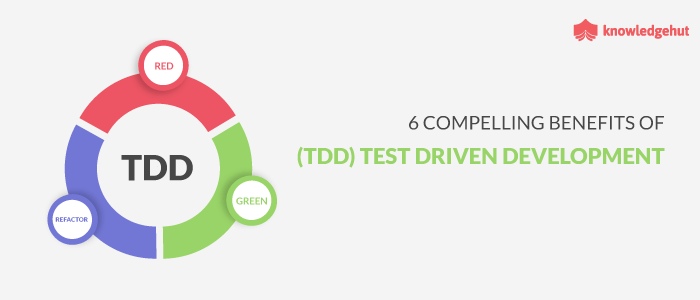 6 Compelling Benefits of (TDD) Test Driven Development
Agile Management
How To Define Agile Benefits For Business Sponsors?
By Raju Dhole
"Agile" has been a buzzword in organizations of late.  Use of Agile methodologies results in continuous engagement of end users in the development process. Organization development processes are tailored to make them focused on accommodating change. Agile processes work well for both development teams and business sponsors. To make Agile appealing to organizations, possible benefits have to be articulated well. This would act as an incentive for business sponsors to consider Agile. This is of immense help especially at the beginning when organizations are in a dilemma about the use of Agile methodologies.  Buy in from business sponsors is critical as it results in continuous involvement of stakeholders and also helps to get the right product owners involved during the development process. Approach to define Agile benefits for software development project: The benefits from Agile could be seen on multiple parameters of a software development project.  To understand which parameter would appeal to a business sponsor, pre-work is needed to assess current performance of software development process. The performance should be understood in terms of Speed of delivery of scope, schedule adherence, cycle time, cost, quality of product and number of post-production issues. In addition to understanding current performance, some thought should also be given to the return on investment for a particular parameter. For example, an organization might be struggling with the issue of late delivery of products and cycle time could be a priority to bring in optimum return on investment. <blockquote class="twitter-tweet" data-lang="en"><p lang="en" dir="ltr">In an adaptive or agile life cycle, the sponsor & customer reps should be continuously engaged with the project to provide feedback on deliverables as they are created and to ensure that the product backlog reflects their current needs.</p>— Joelle A Godfrey (@jgodfrey) <a href="https://twitter.com/jgodfrey/status/946718515838545922?ref_src=twsrc%5Etfw">December 29, 2017</a></blockquote> <script async src="https://platform.twitter.com/widgets.js" charset="utf-8"></script> Above tweet from Joelle stresses the fact that sponsor should be continuously engaged with project and provide feedback on deliverables.  Table 1 represents the probable ask from business sponsor and the parameter to be picked up for improvement. Table 1 – Relationship between business sponsor ask and improvement parameter Based on feedback from business sponsor, a specific parameter could be the focus of improvement for Agile method implementation. Figure 1 shows the role of a Project Office and its contribution as a bridge between Development team and Business community. Figure 1 – Project Office (PO) as a bridge   I have taken a case study of an organization with issue of quality for delivered Information Technology (IT) system with a high number of issues after production rollout. This impacted the ability of users of the system to carry out their day-to-day business functions. Figure 1 indicates the number of issues for that system post implementation in production. The data is shown as week over week number after implementation of the newly developed system in production. Figure 2 – Post-implementation issues after production rollout   As can be seen from figure 2, the number of issues post implementation were high. It took almost 10 weeks to get the number of issues under control. A high number of issues also resulted in IT teams continuously working on fixing issues. Business users were unable to use the system effectively because of constant flow of issues for multiple weeks.  For the newly developed system continuous post-production issues also resulted in lack of interest on part of the users to promote the usage. This did not help change management and migration to the new system. Users tended to get disillusioned by the new system and did not want to invest time in learning its functioning and features. In summary, high volume of post-implementation issues resulted in failure of newly built system to gain traction with business users. For this case study, a deep dive was performed to understand the issues related to post-implementation defects. Following were identified as root causes: Lack of understanding of business analysts for actual user needs Lack of participation of business users in reviews for requirement sign off Lack of participation of business users in initial testing of new features Lack of usability testing of newly developed features Lack of phase-wise development for features, development of all features completed and then only business users were involved for testing  Compressed timeline for testing resulting in less focus on performance and operability testing Armed with the above analysis, a discussion was scheduled with the business sponsor. Questions were asked about the priority for the organization. This would enable to focus on the right return on investment parameter for use of Agile practice. In the long run, the usage of Agile methodologies would have positive influence on multiple parameters. However, to begin with, specific parameters should be focused to get benefits with respect to most pressing issue.  Business sponsor mentioned that he would like to focus on quality of product to reduce post-implementation issues and improve ease of use of new features, to begin with. The focus should be on these parameters.  An analysis of post-production defects was done. The analysis pointed to a high number of defects for some specific features involving multiple paths to accomplish same business functionality. This needed discussions with business users to make sure they are aware of how the business functions are to be used and how a standard training package could be developed for a larger community of business users. With respect to usability of the product, special attention needed to be given to a set of test cases pertaining to usability. Assessment of usability of the product had to be carried out as a part of usability testing. Feedback from business users had to be incorporated during development and testing.   In the case organization, Agile scrum was chosen as Agile methodologies to be used for implementation of upcoming product. The team was trained in the usage of Scrum methodology. Appropriate roles were assigned to the identified team members. The team took time to get started as it was a new process. Specific areas identified during the discussion with business sponsor were kept as priority areas of improvement and Agile sprint plans were made in line with specific outcomes in mind. Each sprint took up development of a business feature. Business users could get an early preview of what is coming up in the new product. They provided feedback about specific changes and usability of the product. These feedbacks and suggestions were incorporated in upcoming sprints. Constant communication and interaction with business users helped to create an environment of teamwork and trust. Business users also helped to create a training plan for the product for rolling out to larger organization and community of business users. After complete development and thorough testing the product was released to production. There were very few issues in post-production. The comparison of post-production issues is shown below. Figure 3 – Comparison of post-production issues before and after Agile implementation   As seen from Fig. 3, there were very few issues after Agile was implemented. The feedback from business users for usability was incorporated while testing was in progress. Business users also contributed to the training plan for a wider organization rollout. All this was possible because discussions with business sponsor helped to identify critical pain points, allowed mitigation actions and stated possible benefits from Agile implementation.  This case study showed that gathering feedback from business sponsor helps to identify priority areas of improvement when Agile is being implemented for the first time. Based on feedback from business sponsor, appropriate benefits could be identified and expected outcomes defined, keeping in mind the critical pain areas.  In summary: Early discussion with business sponsor contributed to the understanding of critical pain points Mitigation actions and focus areas were identified Possible benefits after Agile implantation were stated  Agile implementation was successful with perceived benefits being realized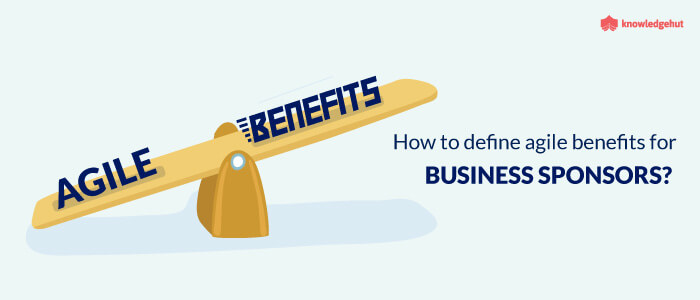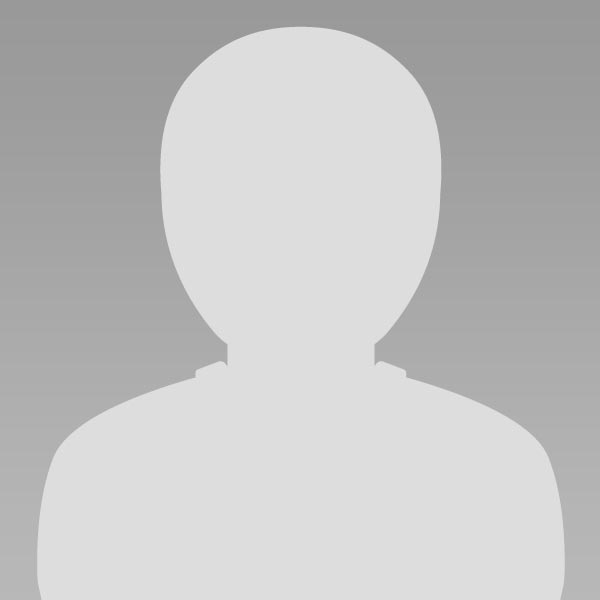 Rated /5 based on 0 customer reviews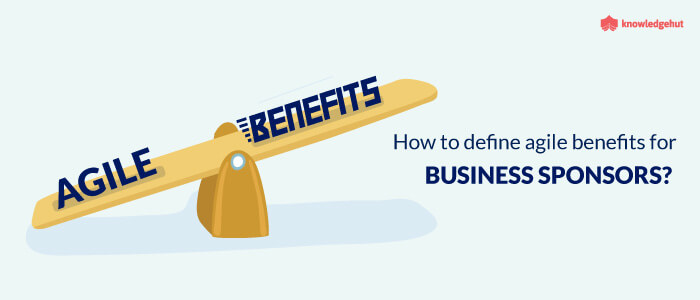 How To Define Agile Benefits For Business Sponsors?
Agile Management
10 deadly myths of Agile and Scrum
By Abhinav Gupta
Agile and Scrum have been conquering the minds of engineers, managers especially from software industry quite effectively since last few years. The impact is so much so that every software engineer thinks that if he/she is not working on an Agile or Scrum project, their career is not going anywhere! Sounds funny, right? It surely is, but so is the reality of this fact.  Agile and Scrum have become so pervasive in our thought process that we as engineers or managers or product owners do not stop to ask ourselves once if we really need any Agile methodologies to complete the project at hand or not. We simply assume that we are going to follow Agile and Scrum. While I do not have any problem with Agile or Scrum as such, I do have concerns when I see people following things that are wrong; wrong as in incorrect even from an Agile manifesto perspective. These bad practices or even myths [as we can safely call them due to lack of a better word] have crept in due to our insufficient understanding of the manifesto or Scrum alliance guidelines owing to the rush of getting onto the Agile train before it leaves us high and dry. And the impact of this short sightedness is the fact that we are adhering to mistakes in project execution techniques based on some popular concepts, because no one knows they are myths and have no resemblance to truth. It is possible that these mistakes might be causing the issues in your project execution. Through this article, I am trying to share with you some of the most common myths or misunderstandings that people have with respect to Agile and Scrum. <blockquote class="twitter-tweet" data-lang="en-gb"><p lang="en" dir="ltr">Myths and Legends of Agile- only software? via <a href="https://twitter.com/adrian_stalham?ref_src=twsrc%5Etfw">@adrian_stalham</a> <a href="https://twitter.com/hashtag/waterfall?src=hash&ref_src=twsrc%5Etfw">#waterfall</a> <a href="https://twitter.com/hashtag/scrum?src=hash&ref_src=twsrc%5Etfw">#scrum</a> <a href="https://twitter.com/hashtag/agile?src=hash&ref_src=twsrc%5Etfw">#agile</a> <a href="https://t.co/TDXFrSthUC">pic.twitter.com/TDXFrSthUC</a></p>— Pat Lynes (@patlynes) <a href="https://twitter.com/patlynes/status/917702415314546688?ref_src=twsrc%5Etfw">10 October 2017</a></blockquote> <script async src="https://platform.twitter.com/widgets.js" charset="utf-8"></script> Do go through them and let me know your take on this. Let's start! Myth 1: Anybody can become a scrum master Reality: A Scrum Master is supposed to be the person who does not involve personally into the discussions going on in the sprints and daily stand-ups and keeps his eyes on the goal even when emotions are running high during the Scrum meeting. So yes, anybody can become a Scrum Master playing many roles as long as they have emotional intelligence to deal with the varied opinions, discussions, and tendencies to derail the team away from the goal. Hence, in reality, emotional intelligence is the most important prerequisite to become a Scrum Master. Myth 2: More meetings mean Scrum is going well Reality: Scrum was supposed to be meeting-free except for the 5 known time boxed events [kick off, planning, scrum status, review, and post-mortem]. Apart from this, there are no more meetings required. And if your schedule is filled with multitude of so-called short meetings, then it is a clear sign that something is not right in the way Scrum is being done in your team. Hence, the reality becomes, more meetings mean your Scrum is going 'into' the 'well'. Myth 3: Daily scrum meeting is same as the status meeting. Reality: Nothing could be further from the truth and intention if we think that daily scrum meeting is same as that of status meeting. It is not! You must have seen multiple instances where team members give updates on what we did yesterday and what we plan to do today; they discuss issues and leave assuming that today's scrum was successful. In reality, that is a failure. Scrum meeting is supposed to get together and quickly review the overall progress of the project based on efforts till last night against the end goal of project and quickly gauge if we are on track or not. That is followed by status meeting, where today's tasks are quickly distributed along with the status check of in-flight items. That's how it should be. Myth 4: Velocity and Value are the same thing. Reality: This is so wrong on many fronts. This assumption implies that if a work is being done quickly then it is taking us towards the end goal. Is that true? Say a team member is creating automation with high velocity. But is it taking you closer towards shipping the product by the end date? No right? Similarly, during Scrum meetings, we focus on the Value of work being done. It is possible that 100% of yesterday's efforts might have contributed to 10% of total value. That is fine, as long as your idea of velocity and value is clear. Velocity is checked during status meeting; just to be clear. Velocity leads us to Value. Myth 5: Only a technical person can become a Scrum master Reality: I want to correct that statement by saying a technical person can be made a Scrum master as long as they can ensure that they do not let their technical impulses interfere with their duties of being a Scrum Master. If that cannot be guaranteed, then it is better to choose a non-technical person to be a Scrum Master because they can then ensure that the discussions do not cross the time limits and the meeting's focus remains sharp. Myth 6: Sprint 0 is a must Reality: These days it has become a norm to have the first sprint as a "blank Sprint" to allow teams to do dry runs and become accustomed to the system. This is a bad practice that has come into being due to the fact that the client, leadership and sometimes the managers put unfair and immense pressure on engineering teams to start delivering from day 1 or week 1. So the concept of Sprint 0 crept in where these stakeholders are given the confidence that something is happening and the team is buffered from pressure. So what should be done in such cases? It is better to open a dialogue with stakeholders and take time for planning rather than calling it as Sprint 0 which actually goes against the values of Agile and Scrum. Myth 7: Scrum projects are faster to produce output and cheaper to execute Reality: Yes this is true. But only if you are using them in the right environment. If you implement these practices for a wrong project, you can be assured of cost and schedule overrun to happen with a lot of production bugs. For example, you can use Agile and Scrum for mobile App development, but it is not a good fit for Operating system development. Or it can be used for road construction projects, but it cannot be done for Dam construction projects. Myth 8: Sprint backlog is a commitment that has to be honored in all circumstances. Reality: Wrong! Sprint backlog is a collection of work items that you wanted to complete in each sprint, but it is not mandatory to finish it 100%. This means you need not make weekends working or force people to spend long hours in office to complete the sprint backlog. If there is a Sprint backlog remaining at the end of Sprint, then it simply means either the planning was not correct or there were unexpected capacity issues in the team and you need to fix them properly. In such cases, the backlog moves back to Product backlog to be considered in future sprints based on its priority. Don't bite more than you can chew! Myth 9: Quality can be compromised for faster deployment or shipping. Reality: We all have been seeing this around us; sometimes in our own projects. Yet we choose to look other way and claim that quality was ensured throughout the process. Don't we notice that these days softwares are having way too many bugs? We brush them aside by saying that software has become really complex these days so this is expected. But in reality, this is a direct outcome of our rush to deliver earlier than we had time to properly make it. Quality should not be compromised in lieu of shipping the product. Always set the KPIs before the start of project and ensure quality measures up to those KPIs [Key Performance Indicators] throughout and especially before shipping the software or product. Myth 10: 0 backlog means Scrum was success Reality: If this was the case then why did that product fail to make any money? Running through the complete list of to-do items and getting a sense of accomplishment is one thing but it does not ensure success unless you made all along the way that you were making the right thing. And that is measured by the concept of value and quality and this is where Scrum Master and Product Owner play the most important roles. So the next time you are going to start a project and want to use Agile and Scrum, step back and analyze the scenario. Ask yourself about the best fit for the project and make sure you don't fall into these traps of Myths. All the best!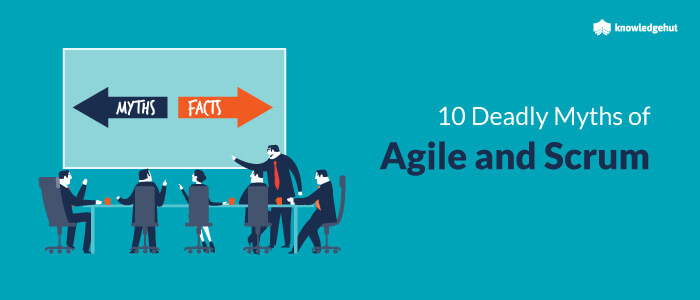 Rated /5 based on 0 customer reviews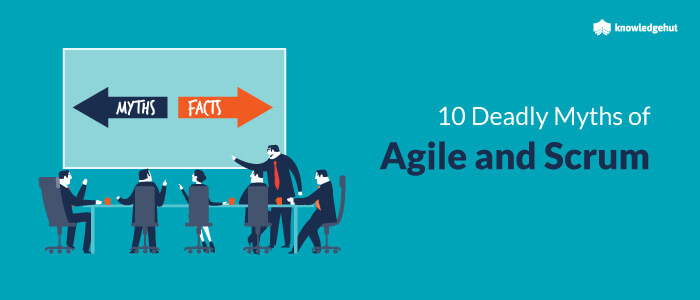 10 deadly myths of Agile and Scrum
Agile Management
Step by Step Guide to Get PMP Certification
By Shubhranshu Agarwal
Project management is the set of selected techniques, skills and tools often used to achieve predefined objectives of a project. The project manager owns the responsibility to complete and deliver the project on time and within budget securing all the interests of client and stakeholders. When the growing competition, advent of new methodologies, cost-cutting pressures, tight timeline, stringent quality parameters are making the challenges for a project manager more complex, getting PMP certification becomes imperative for every growth-oriented project manager. What is Project Management Professional (PMP) Certification? PMP certification is issued by the Project Management Institute (PMI) to the experienced project managers when they successfully pass the exam. The certificate acknowledges individual's experience, skills, and achievement. The worldwide recognized PMP certification benefits the individual and organization both.   5 Top Reasons to Get PMP Certification:  Before racing to get any qualification, 'why' roams your mind; and, it should be. Therefore, before diving deeper into the areas like eligibility, objectives and preparation etc, go through the following 5 reasons that answer – 'why'.     1.    22 million new jobs would be created for PMPs in just 11 countries including India by 2027. By deciding to get PMP certification, you eye on the global requirement of 88 million PMPs in different sectors. (Report by Anderson Economic Group) 2.    PMP certification is, at times, a contractual requirement when working on large client engagement in many sectors. Any industry like manufacturing, construction, information services, publishing, finance, insurance, management, professional service, oil & gas or service is going to have only PMP certified project managers because of additional challenges to perform in the more volatile global market.  3.    According to 9th PMI salary survey (2015), PMP certification gives the instant boost of 20% salary hike; the survey covered approx. 26,000 project managers working in 34 countries; and, 1,197 respondents were from India. The statistics confirm that PMP certified manager gets about Rs. 17 lakh P.A. while a non-PMP certified manager gets 12 lakh P.A. 4.    PMP qualification certifies your insights and expertise in project management besides certifying your achievements in profitable project management.  5.    As the respected member of a worldwide community of PMP certified project managers, you are seen more credible to follow the particular codes of ethics.     Eligibility to get PMP Certification:  1.    If you hold the four years degree:    Minimum 36 months of non-overlapped experience in project management.    Minimum 4500 hrs experience of leading the projects in the capacity of project manager.   35 contact hours of formal PMP certification training. 2.    If you don't hold the four years degree:   Minimum 60 months of non-overlapped experience in project management.   Minimum 7500 hrs experience of leading the projects in the capacity of project manager.  35 contact hours of formal PMP certification training. 5 Simple Steps to Complete PMP Application Process:   After checking the eligibility to get PMP Certification, the next step is to initiate the application process. To simplify, I make it a five steps process:  Step – 1: Sign up at pmi.org and create your professional profile. Step – 2: Attend formal PMP certification training for 35 contact Hours. Step – 3: Apply for PMI membership to enjoy the special discounts while scheduling the exams. The PMI membership allows you to access online publications and resources to get the latest edition of study materials like foundation standards, PMBOK, framework & practice etc. Although getting PMI membership is optional but I recommend everyone to have it.   Step – 4: Fill the application online within 90 days and submit it. PMI takes 5-6 days to intimate about acceptance of the application. Step – 5: Download (PMP) examination handbook.     You can schedule the exam according to your preparedness at the nearest test center by depositing specified fees. The Budget for PMP Certification: The cost is a vital component to drive you for getting PMP certification. The following figures are subjected to change as per PMI regulations.       The paper-based test option is available only for the candidates living more than 300 miles away from the test center, or if the PMP exam is company-sponsored.   The other costs involved in getting PMP certification are:   The cost of study material     The cost of formal PMP certification training (35 contact hours) How to Schedule for PMP Certification: The strategic planning with in-depth knowledge and by heart commitment are the driving forces to schedule for PMP certification. You need considerable time to understand the standards and norms mentioned in PMBOK. According to my experience, minimum 3 months and maximum 5 months are sufficient to appear for PMP certification exam; however, it largely depends upon existing job nature, work schedule, personal circumstances etc that decide how much time per day you can spend for the PMP exam preparation. I would suggest not to extend the preparation period more than 5 months otherwise you may feel down and wear out.  Top 6 Tips for PMP Exam Preparation:   Project Management Professional (PMP) exam needs extensive preparation for the months. The plenty of study material is available online and offline; the main task is to absorb the gained knowledge for practical application. The task is challenging but the following 6 tips will simplify the PMP exam preparation:  1.    Survey and Research the Material That You Plan To Cover: Motivate yourself before starting the journey. Survey the study material that you need to cover. Familiarity with all the topics to be covered gives you the better understanding to find the right content.  2.    Make PMBOK® Guide Your Road Map:  The PMP exam is largely based on PMBOK® Guide. To make the PMP preparation simple and scalable,     you should break down the different knowledge areas of the latest PMBOK® guide version and its Appendix; and cover the topics in the planned period. The concepts, focus & concentration are the key elements of grasping the knowledge for long-lasting benefits.  3.    Attend PMP Prep Workshops: The numbers of PMP training organizations conduct PMP prep workshops to facilitate the registered PMP exam takers check their preparation. The other major advantage of attending these workshops is that you get an opportunity to join the community of exam takers; and, use this opportunity to know the gaps in your preparation.    4.    Appear in PMP Exam Online Simulators: Online PMP simulators are the model PMP exams designed with same standards to test the applicants. You also get acquainted with exam environment; so, you feel more comfortable during the PMP exam.  5.    Don't Underestimate The Value Of Flash Cards:  Downloadable electronic flashcards are the most cost-effective and time-tested way of preparing PMP exam.  6.    Be the Member of Discussion Forums Numbers of PMP discussion forums allow you free access to the online discussion. The participation helps you help others and get help from others.  Conclusion:  The 200 multiple choice PMP exam paper includes the questions of different categories – short situational, formula based, knowledge-based, complex situation etc but the through the study of good material with the best practices empowers you to finish the line with good score. To judge the PMP preparation, test your skills to answer at least 85% questions; if you can do it – you are ready to crack the nut. Best of luck!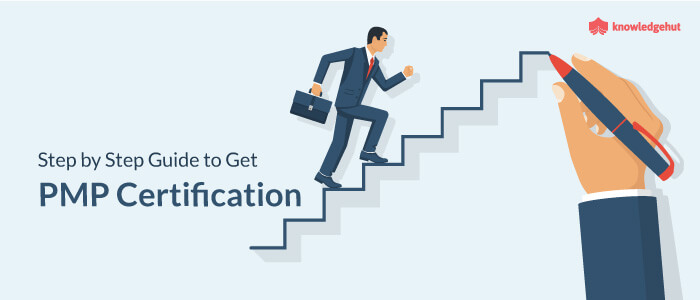 Rated /5 based on 0 customer reviews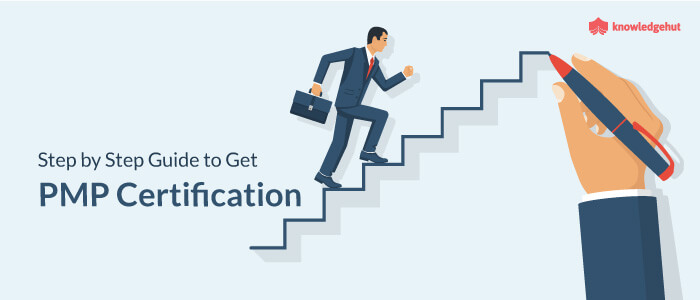 Step by Step Guide to Get PMP Certification
Agile Management
Value Proposition of Agile Development
By Abhinav Gupta
Value Proposition of Agile Development The benefits of Agile development have been extolled extensively across the web and almost every one of us is well aware of those benefits. Some of the inquisitive members have taken the efforts to research and study the Agile development framework to understand why those benefits are the products of this framework under discussion. I have no intention of going in that direction since it requires a detailed discussion that is possible in a classroom setting [reach out to your KnowledgeHut support to ask for one].   Through this article, I want to discuss the value propositions of Agile development with you i.e. in essence means, how the benefits of Agile play out for you on the ground during the execution time. What are those actual in-hand benefits that you and your team will reap because of the good thing in Agile development called Value proposition? That is what I want to share with you.   Visibility: The first value proposition that we are going to discuss is "Visibility". The visibility to the product owner, project sponsors, managers, and engineering team about the current state of the project or product development and whether  we are headed in the right direction or not. Unlike waterfall model, where visibility is highest during requirement gathering phase then suddenly everything goes black and behind curtains with no idea about building the right thing, then suddenly we ship the product with the highest visibility. Alas, that is too late to correct anything if things have gone in the wrong direction. The value brought by Agile in this matter is that visibility remains high at all times; it slightly dips for a week or two during actual development, but it again picks up; so on an average, it remains consistent and at a higher level than waterfall model. This can be easily understood through the means of this graph where the dotted line shows how visibility into the project direction suddenly dips during the execution phase, but it remains constant for Agile.   Adaptability: The word adaptability refers to the ability to accept changes or changing business scenarios and move forward in the new direction with the same vigor and enthusiasm. In any project, adaptability is highest since the project is being kicked off, requirements are being collected so any direction, request or change can be easily accommodated. But things start to change in a traditional waterfall model soon enough and adaptability goes down considerably from the design stage and becomes lowest during shipping. Because once those things are finalized then there is no way to change them without starting all over again. Whereas in the Agile mode, though adaptability remains highest during the initial phase, it continues to hover around the same range through the project duration since every sprint is a chance to pick up something new or change direction as per business need. As you will see in the below diagram, adaptability looks  like this:   Business Value: How your project or product is delivered at the end or at regular intervals, and how it will help the business or your project owner is considered as business value. Because business does not get any value from your project until you deliver something that can be used by end consumers. Needless to say, business value is always available to be consumed at the end of project cycle or rather we should at the time of shipping. The shipping can be at regular intervals [as in the case of Agile] or in the end [as in case of traditional development methods]. In this sense, both Agile and Waterfall sound similar to us but in reality, they are not. Because they vary in the way of delivering business value. Since waterfall believes in shipping in the end or when the product is completely ready, so business value shoots up from 0 to highest suddenly towards the end. That part is obvious. Let us see how it evolves for Agile methodology. Here in Agile, we start delivering incremental versions of the product from the first sprint; so Business value starts getting generated from Sprint 1 and continues to go up until the last sprint or the time when product owner asks us to stop. This is clearly reflected in the graph shown below. Risk This is a remarkably interesting aspect of value proposition for any development model. We all want to avoid risks somehow; sometimes we succeed and sometimes we fail miserably, and our worst nightmares come true at those times. It is not my intention or objective here to dive into many ways to cut risks, but instead, analyze the concept of risk and how it varies according to the development model being followed by the team. It is a common sense that risk is highest in the initial phase of the project since we are dealing with the utmost unknown at that time. Any wrong action or decision by us will lead to failure and a complete wastage of resources. As we progress and start building something, the risk continues to go down and becomes 0 when we ship it. Because either we have succeeded by then or we have failed utterly. Agile allows us to cut down risks faster than the traditional methods because the visibility is maintained at a high level throughout, so if something is going wrong then it is addressed immediately, owing to high adaptability. If we pause and analyze for a while, we understand that high visibility, high adaptability and ability to deliver from early in the game allows us to have minimal risk score through the project rather than working hard for 1 year then finding out that you built something that was not required in first place. That is how Agile development helps us manage risks effectively as long as we execute Agile properly. Conclusion So, as we saw here, any development methodology, related to software field or manufacturing or service-based industry can be analyzed over 4 value proposition parameters, namely: Visibility, Adaptability, Business Value and Risk. In the above post, through means of graphical analysis, we compared Agile development methodology Versus Traditional waterfall and found that Agile development is much better to be followed in recent times with a condition that it has to be executed correctly. You can read my other blog post about "10 deadly myths of Agile and Scrum" whereby I have explained how wrong implementation of Agile and Scrum harms us more than benefit us. With this thought in mind, I take your leave and I hope that next time when you explain to your stakeholders about the need to use Agile, you have a better and stronger story to tell. All the best!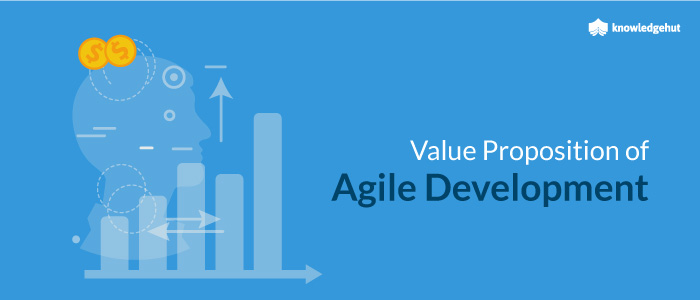 Rated /5 based on 0 customer reviews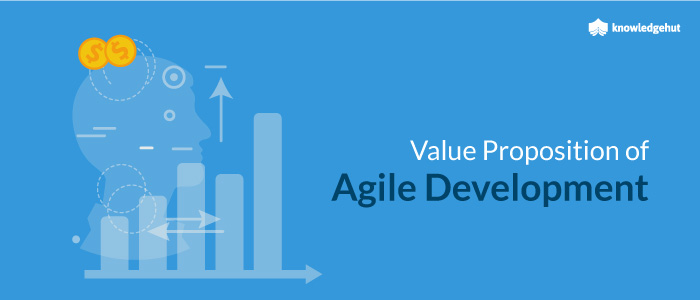 Value Proposition of Agile Development
Agile Management