Top PMP Certification Courses in High Demand in 2017
By
Uma Daga
Compared to the last 5 years, this year, successful strategic initiativesare helping more projects match up with their goals and business intent. They are reaching their completion within the desired timelines and budgets. The overall project success rate is on the rise in 2017, but on an average, in terms of wastage, organizations are losing to the extent of US$97 million for every investment of US$1 billion. According to the Pulse of the Profession 2017 Report released by PMI (Project Management Institute), this is 20 percent less than last year's findings. Given this scenario, project managers with proper training of industry best practices are becoming more important for businesses. Here we have a list of top 10 PMP certification courses that are adding value and honing the skills of project managers in 2017. Best rated project management certificationmodules in 2017 Project Management Professional (PMP)® PMP tops the list of project management certifications by PMI. Acknowledged and in demand by organizations across the world, it validates one's competence to take up the responsibilities of a project manager, lead and direct projects and/ or teams, and understand project management methodology. With computer based exam costs ranging from $405 – $555 for PMI members and non-members respectively, the PMP certification is worth a look. Certified Associate in Project Management (CAPM)® CAPM helps distinguish project managers in the job market, enhances their credibility, and works on their effectiveness of handling projects and teams. With 1.57 million new jobs in the offing through 2020, qualified CAPM practitioners will be in high demand. CAPM Certification costs $225 for PMI members and $300 for non-PMI members. CompTIA Project+ CompTIA Project+ certifies the skills and knowledge of IT and non-IT project management professionals alike. It validates their skills to initiate, implement, manage and support projects or business initiatives. Project+ certifies project management experiences and costs $285 for the complete course. Certified Scrum Master Courses Certified ScrumMaster® training provides in-depth understanding of self-management, iterative development and the visibility needed for greater project success. Scrum Methodology enables certified project managers to deliver usable software across the project's lifecycle and facilitates project processes. The cost of attaining Scrum Master Certification ranges between $995 and $1395. Prince 2 Foundation / Prince 2 Practitioner PRINCE2 2017 Foundation and Practitioner certification programs offer comprehensive knowledge for the successful management of PRINCE2 projects. PRINCE2 provides benchmarked project management standards and uses common systems, language and procedures. Owning certification in Prince2 shows that a project manager is capable of handling risks and controlling resources, regardless of the company size, industry, project size or methods in use. This certification can be attained at a cost of $200 for the Foundation program and $340 for Practitioner courses. CPMP – Certified Project Management Practitioner The Certified Project Management Practitioner course focuses on enabling management professionals with skills in directing and leading project teams. It teaches the nuances of delivering successful project results in the face of schedule, budget and other constraints. The comprehensive training module offers demonstrated knowledge to incorporate different project management scenarios and provides necessary hands-on experiences of different management tools techniques and tools for completing complex projects efficiently. Aspirants need to pay $199 for obtaining their exam vouchers. GAQM / APM – Global Association for Quality Management / Associate in Project Management GAQM serves as the administrative body for APM and a series of other project management certifications and programs. It provides credentials for project management and other IT programs. The project management certifications by GAQM focus on providing wide knowledge base, clear direction and effective communication. They lay further emphasis on effective resource allocation, adaptability to change, and quality delivery assurances at minimal risks. The costs of obtaining this certification for entry level managers is $300. MPM – Master Project Manager Certification This certification and its necessary training is delivered in a crisp, collaborative format for experienced project management professionals or those desirous of enhancing their project management knowledge. It focuses on different project management principles, industry skills and best practices to explain the contextual framework for successful leadership and project management. Candidates aspiring for the MPM certification are required to pay $300 for application, review, processing, initiation and certification. CPM – Certified Project Manager Course CPM is a globally recognized project management certification that lays focus on skills like finance, integration, communications, marketing management, information technology, risk and issue management, HR management, quality management, etc. It combines experiential-based project management training and performance-based certification modules. The costs incurred in gaining this certification include $370 as certification fee, $70 annual fee and $70 annual renewal fee. PPM – Professional in Project Management The Professional in Project Management (PPM)™ certification program comprises of different project management modules that include – how to plan projects, execute and control processes, and complete project deliveries in time. It lays stress on the understanding of key trends in project management and demands. This certification is useful for understanding project schedules, developing project measures and learning the approaches to project control. Once certified, project managers would know how to develop, motivate and lead project teams. The PPM certification costs $300 to aspirants. Why opt for Project Management Certification? Project management credentials open up new horizons for project managers by expanding their market reach and specific industry skills. They showcase an individual's ability to take up challenging projects, get an increase in salary and earn critical projects. These certifications aptly demonstrate project management experience and competency in leading projects – of all sizes and types.    
Rated
4.0
/5 based on
20
customer reviews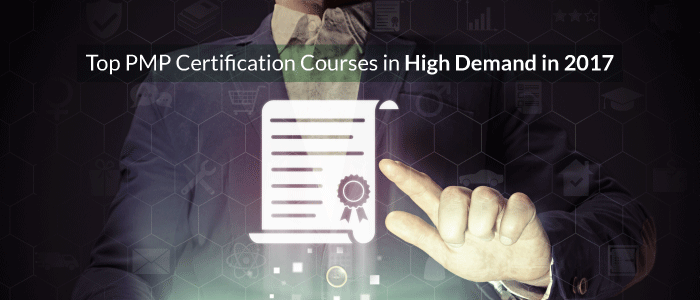 The Increasing Role and Importance of Scrum Masters
By
Uma Daga
The presence of an experienced and skilled Scrum Master is an important part of the success of Scrum teams. He is responsible for overseeing the correct implementation of the Scrum Framework and ensures effective product delivery by his team. This article throws light on the role and importance of Scrum Masters in context to prevailing job markets.   Increasing use and popularity of Scrum The Scrum Framework is fast becoming an indispensable component for projects involving agile methodology. A recent survey undertaken by Version One 2016 reveals that over 58 percent teams are using the pure Scrum approach; while 75 percent teams are including hybrid agile approaches(e.g. a combination of Scrum with Kanban to create Scrumban) to enable successful project deliveries. Given these figures, and recent growth trends in the IT industry, it is no small wonder that the job profile of a Scrum Master has scored a ranking of #10 on "LinkedIn's list of The Most Promising Jobs for 2017. The role has been assigned with a median base salary of $100,000 USD. With the predicted year-over-year job growth being 400%, base salaries are expected to reach higher levels as the demand for Scrum Masters increases.     Role and importance of a Scrum Master According to a much-quoted role definition by Tech Target, a scrum master is responsible for the overall facilitation of his agile development team. He uses the potential of Scrum; specifically as a methodology that permits any team to make changes and self-organize itself quickly, and in accordance with laid down agile principles. A skilled Scrum Master has in-depth understanding of the software delivery processes of his organization and knows how to implement the steps needed for bringing products to the market. He has the ability to connect, build and retain relationships with team members and all stakeholders. In the role of a Scrum Master, he also understands the importance of other agile approaches such as XP, Kanban, Lean, etc. He readily involves team members with setting up processes, recognizes and takes action on team conflict, and dares to take up a disruptive approach. A Scrum Master is responsible for training agile teams in a way that helps them remain on a clear path to success. He encourages ownership, shares experiences, and coaches professionally. With a strong understanding of all components and processes, an adept Scrum Master helps team members interpret agile concepts and methods in effective ways. This role also incorporates proper transmission and management of information across all channels; facilitation of meetings with product owners to ensure smooth development and deliveries; removal of all impediments to progress, etc. Certification courses for Scrum Master by Scrum Alliance Certified Trainers (CSTs) Comprehensive understanding of the critical areas of change linked with Scrum Framework – Self-Management, Iterative Development, and Visibility -are essential for aspiring Scrum Masters to perform the above-mentioned roles effectively. With this in view, individuals with prior knowledge of agile methodology and Scrum Framework are opting for training for CSM or Scrum Alliance Certified Scrum Master Certification as well as PSM or Professional Scrum Master Certification.   Way forward Do you desire to don the rewarding role of a Scrum Master? Do you have it in you to blend technology, leadership, and different business acumen to deliver great work? Make the most of your existing knowledge of Scrum and related methodology by honing your skills even further. You may like to acquire new credentials by enrolling for a Certified Scrum Master certification at the earliest.
Rated
4.5
/5 based on
20
customer reviews