Learn Ethical Hacking From Scratch
By
KnowledgeHut
Despite the appealing title, ethical hacking or in more technical terms, "Penetration Testing" is not something you can master by reading an article or doing a crash course. There is much more to ethical hacking! In this article, we would have a look at what hacking is, the different types of hackers, steps involved in a hacking or penetration testing activity including common tools and techniques, how the industry looks at ethical hacking and the common certifications related to hacking. Before we jump into the details, let us understand what a vulnerability is, because we would be using this term again and again. Vulnerability is any loophole or a weakness in the system that could be exploited by a hacker. What is hacking and ethical hacking? To understand hacking, let us first understand what a hacker does. Whenever we think of a hacker, we imagine a guy with a hood, sitting in a dark room, having multiple computer screens in front of him and typing something at a blazing speed! We hate to burst your bubble, but most hackers do not fit that preconceived stereotype! A computer hacker is a person with deep domain expertise in computer systems, who is well versed in various methods of overcoming defense mechanisms by exploiting vulnerabilities in a computer system or network. A hacker could be financially or politically motivated or could be working with an organization to help them strengthen their infrastructure. Hacking refers to the activities that can overpower/derail the security mechanisms of digital devices like computers, smartphones, tablets, and even entire networks. It exploits the vulnerabilities present in the system or network to gain unauthorized access to confidential information. Hacking could be for personal benefit or with malicious intent. However, in ethical hacking, the hacker exploits the vulnerability, gains access to the data, but never alters, deletes or uses it for personal or professional gain. The hacker, in this case, will disclose the vulnerability to the owner of the system with a "Proof of Concept" (PoC) and request the owner to get the vulnerability remediated. Generally, ethical hackers have explicit permission to exploit the target from the owner. Who are the different types of hackers? Hackers can be generally categorized into three types based on the kind of work they do and the intent behind their hacking. Black Hat Hackers – These are hackers who attempt to bypass security mechanisms to gain unauthorized access with a malicious intent. Generally, these hackers work with the intent of financial gain and/or causing damage to the target. They may be individuals, self-motivated groups (also known as hacktivists who aim to bring political or social change) or politically motivated groups (state sponsored hackers). White Hat Hackers – These are professionals generally working with or for a company to help strengthen its digital security systems. The white hat hacker has explicit permission from the system or the information owner to attack the system. The intent here is to fix potential vulnerabilities before the black hat hackers could exploit them. Grey Hat Hackers – These individuals operate either as   white hat hackers or black hat hackers, hence the nomenclature. What are the steps involved in hacking? Let us take a deeper dive into ethical hacking and understand the steps involved. Throughout this section, we will look at the steps involved in ethical hacking, and some commonly used tools and techniques which hackers generally use. To illustrate our explanation, let us assume an attacker, Mr. X is targeting an organization TaxiCompany Inc. 1. Reconnaissance or Foot-printing – As per the Oxford dictionary, reconnaissance means, "the activity of getting information about an area for military purposes, using soldiers, planes, etc.". Similarly, in hacking, reconnaissance means gathering information about your target. This information includes IP address ranges, Network, DNS Records, Websites, or people working with the organization. So, in this step, Mr. X would try to find the details of the key people working for TaxiCompany Inc., its website, etc. Reconnaissance could be active or passive in nature. In active foot printing, Mr. X would directly be scanning the network of TaxiCompany, or its websites using various tools. In passive foot printing, the Mr. X would not directly interact with any infrastructure or person. He would rather look at publicly available information from social media, public websites, etc. Commonly used tools/techniques for reconnaissance:  Who Is: Who is lookup tells you details about the website, the owner, contact number of the owner, and the address where the website is registered? You can simply visit who.is and enter the domain you wish to search for. NMAP: NMAP or the Network Map is a tool widely used for recon and scanning. Hackers can use this tool to find details like IP range, active hosts, open ports, etc. A simple command is nmap to find active hosts is "nmap -sn 192.168.1.1-100". This command will find all active hosts in the provided IP range. Social Engineering: This is a technique, whereby the attacker engages directly or indirectly with the staff of the target organization and manipulates them psychologically to reveal confidential information. Some other tools which are used for footprinting include social media sites, Nessus, Acunetix, lullar.com 2. Scanning – Once Mr. X has some basic information about the TaxiCompany, he would start to collect in-depth information which could help him penetrate the network and access confidential information. Mr. X is most likely to use port scanners, sweepers and vulnerability scanners of different types. Mr. X could now be targeting the website or the network of the organization. For websites, using scanners like Nessus and Acunetix could give loads of information about the server where the website is hosted, open ports, server version, hosting platform, etc. In case of a network, network mapping and scanning tools will help Mr. X understand the active hosts, services (ports) running on them and with some intense scans, the OS running on the active hosts and even the vulnerabilities present! Kali Linux is a distribution of Linux operating system which is widely used by hackers around the globe for hacking and penetration testing. It contains almost every tool one would need for various steps of hacking. NMAP, wireshark, ncap, metasploit, etc. are pre-loaded in Kali Linux. Now based on the information gathered in the scanning phase, Mr. X can now easily look for vulnerabilities in the OS or the hardware using databases like NVD or CVE. Commonly used tools/techniques for scanning: Apart from NMAP, the below tools are used to perform vulnerability scanning: Nessus: The most famous vulnerability scanner from Tenable, it has 100s of plugins which allows you to make sure all vulnerabilities and misconfigurations are identified. Acunetix: Acunetix is known for its features and capabilities for web application scanning. 3. Gaining Access – Now Mr. X knows the network, active hosts, services running, details of the operating system and the vulnerabilities present. Next, Mr. X would gain access to the assets of TaxiCompany. Mr. X now has several options to penetrate the network. He can send a "Phishing Mail" to some key people (contacted using social engineering) and trick them into clicking a malicious link (and seek username and password). Alternately, he could try tricking them into downloading a malicious attachment and installing a keylogger to get all the keystrokes. This is a fairly easy task. There are certain fake-mailers like zmail or emkei.cz which allow you to send email to anyone using any email ID as the source email. Emkei is a very popular and useful tool for sending fake email and running phishing campaigns. One can design a mail looking exactly like the original one from the same email ID and trick someone into clicking or downloading something. Designing a phishing page or creating a malicious file is also possible using "Metasploit". Metasploit allows you to create an exploit and using msfvenom (or any similar tool) you can attach this exploit to an innocent looking pdf or excel file! Once the target user inside TaxiCompany opens this attachment, Mr. X gets the meterpreter shell and can now access almost everything on the target machine. Mr. X has now successfully gained the access of a system within TaxiCompany. Now he is free to navigate the system and the network to get the information he is looking for or infect more devices! Commonly used tools/techniques for gaining access: Kali Linux: A fully loaded operating system with all the tools starting from wireshark to Metasploit to burp suite, it contains everything! Phishing: A technique where the users are lured into clicking or downloading something on their computers. It is also possible by phone calls; a common example is fraudsters pretending to be from Bank and asking card details and OTP. 4. Maintaining Access – Once Mr. X has gained access; he would probably like to secure that access or create another one to ensure that he has a persistent access to that machine. This could be done by using Trojans, Rootkits and backdoors. This is generally done to ensure that more information could be gained or to launch attacks using this machine. In a case where attacker controls a machine and uses it to launch further attacks, the machine is said to be a bot. An attacker uses several of these bots, called 'botnet', to launch attacks such as Distributed Denial of Service (DDoS) wherein thousands of requests are sent to a server at a time, potentially consuming all the bandwidth and forcing the legitimate traffic to drop. 5. Covering Tracks – Now Mr. X has the access to the TaxiCompany's confidential information and one of the computer systems. He now wants to make sure that he is not caught! This is generally done by corrupting or deleting the logs. While this is done at the end, some precautions need to be taken from the onset, such as using a Virtual Private Network or a VPN. VPN is a tool which encrypts any data between the source and the destination, hence making it very difficult to intercept the data. Also, VPN ensures that your actual public IP address is not visible to the target. There is always a dummy IP address which is visible to the target. So even if someone gets to know the IP of the attacker, that would actually be only the IP address of the VPN service provider! Some common free VPN tools are Hide my Ass, Nord VPN and Express VPN. How does the industry view ethical hacking? Ethical hacking is not only about CTF, HTB and bug bounties. It is much more than that. These days every company hires ethical hackers to make sure that their network, applications and data are secure from cyberattacks. Penetration testers are highly paid within an organization and they play a key role in identifying the security vulnerabilities and helping to fix them. There are various sub domains for ethical hacking which include mobile security, web application security, network penetration testing, API security and system security. Certifications related to ethical hacking If you want to pursue a career in Cyber Security, or to be more precise, in ethical hacking, having a credential is helpful. It affirms your prowess in cyber security and gives you an edge over your counterparts during the hiring process. Below are a few certifications in the field of ethical hacking that are globally acknowledged: EC-Council Certified Ethical Hacker (CEH) – The CEH, or Certified Ethical Hacker credential is the number one certification that any aspiring ethical hacker should aspire towards. The most common certification in the field of cyber security, it provides in-depth working knowledge about ethical hacking and the concepts related to it. CompTIA Security+  –  A little less technical than the CEH, CompTIA Security+ aims at imparting fundamental knowledge of security concepts and offers less focus on practical, hands-on skills. Offensive Security's OSCP – One of the toughest and most reputed certifications in this sector that necessitates passing a 24-hour exam, it aims to test your skill set and understanding of cyber security. KnowledgeHut offers in-depth training that can help you to prep for these sought-after certification exams. Get guidance from the experts—click here to explore ways to crack these exams at your very first attempt!  
Rated
4.0
/5 based on
11
customer reviews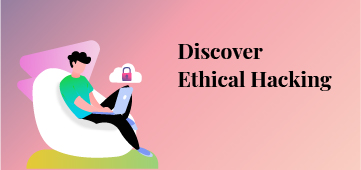 Learn Ethical Hacking From Scratch
Despite the appealing title, ethical hacking or... Read More
Top 10 Trending Courses in Information Technology for IT Aspirants
By
Sunny Chawla
The best part to jump to the bandwagon of information technology or IT is, there is an enormous possibility for an individual if he or she starts studying a diploma or a degree, does either a master degree or a research course. He or she can get full-fledged engineering degree. We have listed down here in order of priority, top to down for a beginners to advanced level technical course that an IT aspirant look for. Java or J2E and Its Frameworks Java or J2EE is one of the most trusted, powerful and widely used technology by almost all the medium and big organizations around domains, like banking and insurance, life science, telecom, financial services, retail and much, much more. You have many things to learn in Java or J2EE, like the core part – J2SE, JSP, STRUTS, SPRING and/or HIBERNATE. This is one of the best and most advanced sophisticated applications. If you want to learn Java, you need to start from the ab initio to the advanced level step-by-step. There are many different frameworks as well as supporting technologies to learn for Java aspirants but the given things are must learn and highly demanding in current software market. CISCO Technologies Whether you are fascinated about learning network and switching technologies, then CISCO technologies would be your choice. You can learn CCNA, CCNP and more from CISCO academy. These types of certificates are global certifications. You will get global prospects after completing and learning these types of courses. If you are not coming from engineering backgrounds, then also you can learn CCNA or CCNP, or both. Then you need to take some ad hoc classes for non-engineering students. The great number of fresher and experienced candidate, these days, are pursuing networking courses, if you are one of them, then CISCO technologies can be your choice. A majority of CISCO institutes want degree – graduation in any discipline. SAS – Statistical Analysis System SAS is a popular course. This can be your career as SAS consultant that many medium and large organizations looking for fresher and experienced SAS qualified candidates. This is nothing but a data analytics course that can give you global exposure. The demand for SAS – data analytics is growing day-by-day and the business intelligence domain has emerged one of the most trusted and lucrative option for science graduate. These days, SAS is a' la mode for fresher and experienced science graduate. It is an integrated system of software products that help to perform critical data-entry, data-retrieval, data-management, data-mining, report writing and graphics. DBA – MySQL – SQL Server In this highly competitive as well as dynamic Software/IT industry, there is one course the one course, which is very popular and can give you stable career is, DBA. This is a course or an ad hoc for students who are interested in learning MySQL and SQL server and like to create, manage as well as maintain the huge data files and other database flavors available in the market. DBA can be your best bet for career-oriented course, when you will be conversant with database with other supporting technologies; you can easily and quickly learn MySQL and DB2 in a much shorter period. The demand for DBA courses are increasing day-by-day and the demand shows the popular it is and the effective career you get after completing these technologies. Microsoft Technologies Microsoft technologies are high in popularity these days. You can be a database developer or a MS technology developer after passing one or multiple certifications, like MCSE, MCAD, MCSD, MCDST, MCDBA, MCAS and others. For enterprise and application development MCITP is one of the best for beginners and advanced level developers. Albeit, this type of certification is not at all a programming certification, but a system maintenance kind of, but have good future prospect. Cloud Computing Today's biggest buzz in all small, medium and large IT town is all about cloud computing. You must use Google, Amazon etc. some of the big gun of cloud technology. If you are thinking of pursuing a course that can set your future-career in cloud computing, then IaaS, PaaS, SaaS, DaaS etc. would be learnt alpha and omega of cloud computing.
Rated
4.0
/5 based on
3
customer reviews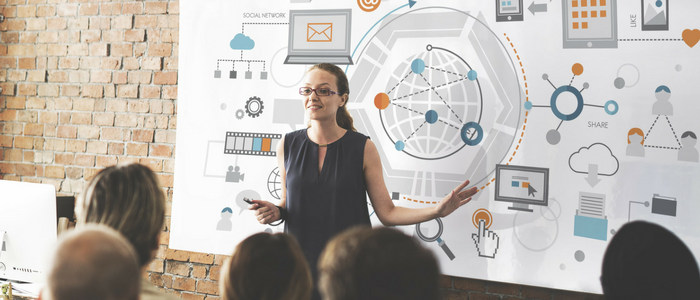 8 Benefits Of Being ITIL® Certified
By
KnowledgeHut
ITIL® is a library, designed to provide the best practices for IT service management, assisting individuals and companies understand business change, transformation and growth through the proper use of IT. As organisations have realised the importance of the ITIL® Framework in terms of business management, the demand for ITIL® certified professionals has increased rapidly. The fact that industries other than IT, such as educational institutions as well as healthcare keep looking for such candidates is a testament to the growth of ITIL®.ITIL® has helped the learners in getting acquainted with the best practice methodology. These methods are not only systematic but are professionally valued too.The course enhances a professional's ability to design, distinguish and support the IT services in business, further producing improved productivity, performance, and competence.It addresses and teaches  professionals to focus on the most important aspect of a business that is customer experience.ITIL® helps the professional in sorting and prioritizing what is more valuable according to business standards. This allows to get the work done more efficiently.It increases the market value of a certified professional.What are the career benefits of ITIL® certification?Now, let's look at the career benefits of ITIL® certification for each level respectively.Level 1: ITIL® Foundation  It is the first-level certification course. Pursuing this will give participants a basic understanding of the ITIL® framework.Help understand how ITIL® can be used to enhance IT service management.It is helpful for anyone with an interest in IT service management.Level 2: ITIL® PractitionerThe certification was designed in 2016.The process directs on events and conditions in the daily business life cycle.A candidate gets to know some features of crucial concepts.This covers two major areas: Service Capability and Lifecycle.Level 3: ITIL® Intermediate This level is divided into multiple sections which demonstrate revised methods for successful implementation of ITSM.This level is more superior to the previous levels.Intermediate certification is globally accepted in the IT sector.Modules are categorized into Service Capability and Lifecycle.The Service Lifecycle modules:Service Design (SD)Service Strategy (SS)Service Operation (SO)Service Transition (ST)Continual Service Improvement (CSI)Service Capability modules:Planning, Protection, and Optimization (PPO)Operational Support and Analysis (OSA)Service Offerings and Agreements (SOA)Release, Control, and Validation (RCV)Students have a choice of modules in a single category or modules in both categories for qualification.Level 4: ITIL® Expert This is the esteemed certification. By this stage, a professional is expected to be well versed in practices to execute various complex concepts to maximize business management.An Expert certification is the proof of tremendous expertise, knowledge and skill base.Level 5: ITIL® Master This level comprises comprehensive knowledge of the methods and advanced practices of ITIL®.The final stage of the certification which comprises extensive knowledge of the techniques and exceptional methods of ITIL®.It also incorporates the high-level process for its associated administration methods.The Master certified professional is highly valued for their experience, skills, and expertise.What will be the average salary for ITIL® certified professionals?Now that we are aware of the benefits of each level of the certification, let's see how the average salaries differ among the different levels of ITIL® certified professional.The average wage for the foundation certification starts from nearly $82,795 per year for Service Delivery Manager to $106,280 per year for engineering Program Manager.Here's a table that details it out well:RoleAverage salary per annum in USAverage salary per annum in IndiaService Delivery Manager$82,795INR 1,366,982IT Analyst$86,361INR 7,32,612Asset Manager$88,552INR 5,39,533IT Project Manager$91,257INR 1,433,472IT Manager$101,181INR 10,82,029Engineering Program Manager$106,280INR 18,19,880The salaries are directly proportional to the level of certification. This means that for more advanced certification, the Intermediate or above the average salaries exceed $117,000 on average for posts such as ITIL® Service Lifecycle: Service Transition and Service Lifecycle: Service Operation.RoleAverage salary per annum in USAverage salary per annum in IndiaSenior IT Project Manager$112,899INR 1,818,560Service Transition$117,000INR 13,34,273Service Operation$117,000INR 610,864IT Director$130,191INR 3,417,221Chief Information Officer (CIO)$168,932INR 4,143,013Top Benefits of having ITIL® certification for IndividualDifferent Individuals come together with different values but a similar goal to create an organization. Before proceeding on how ITIL® benefits the companies, let's understand how ITIL® certification  benefits an individual.1. Enhanced productivity A certified candidate is trained to understand the ITIL® framework thoroughly. It gives them an edge as they will not only be able to detect the issues but also apply these concepts which will allow them to manage work processes adequately. Also, they are aware of the importance and procedures followed in the ITIL® framework; this assists them to be more productive and utilize the resources to their maximum extent.2. Increased Wage A certified candidate is highly valued for his skills and expertise. This is the reason why any IT company will prefer a certified professional over a non-certified candidate.On completing the course, a certified candidate has a better understanding of ITSM, which helps them to be more valuable for the company.Not only is the wage higher, but a certified professional is also expected to have an exponentially higher scale compared to others due to their superior adaptation and learning skills.The average pay for an ITIL® certified candidate can grow more than 15%. 3. RecognitionHaving the ITIL® credentials in your resume is the verification of your advanced management abilities. Not only will your peer groups and colleagues will appreciate your value but even your seniors will recognize you for your superior understanding and efficient execution of the tasks.4. Common Terminologies Mastering the common terminologies during the course of the workshop will give a certified candidate an edge over others as this will let them have better communication with the client and improve on customer experience.5. Holistic ViewOne of the most advanced features of ITIL® is that it teaches the candidate how to observe. This allows him/her to see the big picture and plan their actions accordingly. Also, this will assist the professional in giving long term feedbacks and contributions which are highly valued in the industry.6. Generation of IdeaThe holistic view and skills allow the certified candidate to generate better and effective ideas. Since they are equipped with a better sense of understanding of the framework, it allows them to keep a track of how the organisation is progressing and what it needs to keep growing.7. Stand outThe framework is established to help the organisation to solve the everyday issues and boost their ITSM to gain the maximum profit. Since a certified learner will know how to utilise the framework to its fullest, this will make the professional stand out from the crowd. Not only will this boost their confidence, but will also push them to work more efficiently.8. Prepared for the futureITIL® certified professionals have a better chance of getting adapted to new jobs and handle the responsibilities much more efficiently as compared to others. Their adaptation skills are far more superior due to their expertise and high knowledge on the understanding of the process.What are ITIL® benefits to the organizationIn an organisation, issues like software expiration, hanging of a computer system or the server goes down during an important event, are almost inevitable. But it all comes down to how the situation is being handled at the service desk. Whether it's all chaos followed by blame games or is it a calm situation where professionals are working towards solving the issue.The latter is the case where one would witness that the organisation already has steps and measures to control these situations under their damage-control means."Clients have identified improved customer satisfaction with IT services, better communications and information flows between IT staff and customers, and reduced costs in developing procedures and practices within an enterprise."A Gartner report on the implementation of ITIL® by organisations put this out.Following are the reason why an organization must have ITIL® implemented -1. Better communicationWith the rise of business dependence on IT, having an organisation that is well acquainted with the best practices towards ITSM, and having a common framework will remove the additional need for lengthy processes which consume a lot of time and effort. This will allow organisations to work hand-in-hand and to push each other to do their best. Also, this would eliminate the communication gap and work friction as the quality and approach will be similar.2. Improved productivityUsually, a lot of valuable work hours are lost in cases of small errors and dysfunctions. Mostly, the employees are not aware of what they have to do. This wastes their valuable working hours, sours the customer experience and ultimately the reputation of the company.However with the right framework and the knowledge that it provides, it is possible for the employees to follow those specific steps to finish the task.  3. FlexibilityThe biggest issue that hits SMBs is that when they try to expand, their systems and procedures are unable to adapt to the massive changes. This puts a sudden halt to their growth, and it takes a considerable amount of time to come out of this.But the best feature of the ITIL® framework is that it supports scale and expansion. Due to its flexibility and adaptation, the process and systems remain unaffected.Also, the SMBs suffer massively by the hardware which is associated with their systems. But ITIL® framework takes care of this issue through ITIL®- supported service desk, which looks after such complications beforehand, further allowing the transition to be smooth and efficient.4. Enhanced Service QualityITIL® implementation provides the organisation with every possible damage-control measures. It also allows the employees to understand what needs to be done rather than distressing. And so, the calmness in the employees makes it possible for them to observe, plan and execute their actions appropriately.The ITIL® frameworks keep track of all the procedures and steps that are supposed to be followed; this makes sure that lessons are learned from past mistakes. It ultimately enhances the quality of the service provided by the organisation.5. ResultsWith improved service quality, smooth transition, and enhanced productivity, it is a proof that an ITIL® assisted organisation is far more advanced and likely to achieve their targets than an organisation which works randomly.  The ITIL® implementation also looks after the cost-reduction methods and time management. Moreover, it gives priority to the user experience making sure that the customers are satisfied. The smooth flow of work and chaos free work environment promotes productivity and keeps the employees happy.What is the process of ITIL® implementation in an organizationKnowledge can only be useful when we can apply it correctly. Similarly, just knowing about the ITIL® framework isn't enough; the organisation must have the resources and patience to implement it if it wants to harness the benefits.As by now, we are aware that the reason behind ITIL®'s global acceptance is because it is based on years of experience and thousands of examples.  But we are also aware of the fact that every organisation has different goals, values and therefore, one might not need every part of ITIL®.ITIL® for SMBsIn the previous sections, we discussed how the small and medium-sized businesses suffer for following random blueprints. SMBs majorly benefit when the ITIL® is implemented in arts. This allows them to understand which ITIL® art they actually need as their goals.For example, in SMBs usually, 1-2 people manage the computer section. They are responsible when some issue happens with the system. In such cases, they won't need or have the time to control service strategies. Here, Incident management will be profitable and effective.Now the trick lies into analysing which ITIL® process needs to be implemented first.While every organisation is different, these are the most common factors which influence the business sectors -1. Change Management:Unresolved issues can interrupt daily IT services. If the company is nervous about executing positive developments, this method could be instant help.2. Incident Management: This method is perfect for organisations suffering from unplanned disturbances to IT duties, like system blackouts. This process assists the IT service to return to the users as soon as possible.3. Request Fulfilment: This method helps the organisations to record their user's request and making sure that every claim possible is being taken care of. It also improves the quality of user experience.Plan an ITIL® implementation roadmapThe best way to implement ITIL® is by making it a long term goal rather than achieving every art at once. The latter creates confusion and is expensive. The reason why the long term goal is useful is that it allows the companies to have sufficient time to adapt to the changes. It's taking one step at a time which doesn't put unnecessary pressure on the employees. As time passes, the organisation can eventually execute the following steps one by one. This allows the organisation to grow at their pace without any complications.Establish an ITIL® Culture The organisation has to provide training before implementing the ITIL®. If this isn't taken care of, there will be more damage than good, as, after implementation, most employees will have a hard time understanding and executing the processes.Also, separate leaders have to be selected as mentors for ITIL foundation training. They will be the one who lead the teams into implementing the concepts of ITIL® for enhanced productivity.ITIL® BenefitsFollowing are the major benefits at a glance -Reduced IT costsImproved IT services by using proven best practice processesBetter customer experience with more professional approach to service deliveryStandards and guidanceImproved productivityImproved use of skills and experienceDrawback:ITIL® framework is perhaps one of the most successful methodologies ever applied in business. But there is a scope for improvement -As a framework and applied methodology, ITIL® has no limitation.The only drawback of the ITIL® is that since it's a set of rules and a framework, it is as successful as the people using it allow it to be.So it depends on the organisation on how effectively they can utilise the concepts to boost their productivity, which further increases the success rate of the ITIL®.ConclusionIt should be noted that if not applied properly, even applications of ITIL® are bound to fail. The whole team working towards achieving the goal is the key to its success. The results and outcomes of ITIL® will only be visible when they have been applied adequately. Eventually, ITIL® will be only as successful as you  allow it to be. However, if used effectively it will definitely increase the chances of success exponentially.Ready to start or grow your IT Service Management career? Check out our latest courses here and get the personalized guidance you need.
Rated
4.5
/5 based on
12
customer reviews

8 Benefits Of Being ITIL® Certified
ITIL® is a library, designed to provide the best ... Read More