Role of HR in the Post-COVID Work Environment
By
KnowledgeHut
A study published recently in the Journal of Applied Psychology found that, "the pandemic has resulted in people getting more stressed and less engaged at work".Covid-times have brought to the fore the shortcomings of the traditional workplace. Organizations are relying on HR to deal with new age disruptions like lack of engagement, employee retention and motivation. The solutions adopted by the most successful HR teams?—Go agile while helping employees re-skill and up-skill.The millennium has brought with it extraordinary advancements. There are no technological borders anymore and projects have gone pan-global. Forrester terms it as 'customer obsession', and what an obsession it is, indeed! The customer is the king and everything an organization does is geared towards giving the customer, who is the most important stakeholder, an unparalleled experience. The bar has been set high, and organizations have to scale up to survive and grow in this competitive market.But the convergence of all these expectations can take a heavy toll on the workforce.  Just as innovations are being introduced at break neck speed, so are millennial employees expected to out-perform and bring to the table new skills that will fuel the innovation needed to meet new-age customer demands.Add to this, old management styles, hampered by processes and policies that are now termed 'old school' can seriously stagnate any form of innovation and progress. Today's extraordinary circumstances, be it the economy or the COVID crisis, has put the spotlight back on the drawbacks that are holding back organizations and people from reaching their full potential.Challenges facing HR in the next normalLack of agility"An agile workforce has emerged as a key differentiator between successful and non-successful organizations" — Accelerating Workforce Agility and Resilience - AonA monolithic human resource structure is not nimble enough to keep up with changing ideas and business solutions. Fast changes in the environment, markets and employee attitudes require policies and processes that help in taking quick decisions and implementing impactful solutions.Remote working has changed the work landscape and forced HR to re-think employee allocation, potential and adaptability. A non-agile workforce is unable to adapt to or support change, and this skill-gap has become more conspicuous in the remote working scenario.  Research by McKinsey indicates that agility has the potential to improve the customer experience by up to 30 percent.Lack of employee engagementThe millennial workforce is a new breed altogether.  They have a different set of expectations, a different vision and different motivations.The COVID situation has further deepened this divide and the HR cannot engage the workforce as before.Changing the status quo and addressing this individualistic workforce is a major challenge. Successful employee engagement leads to a more motivated staff that is empowered and puts the focus back to where it needs to be—on the customer.An analysis by McKinsey showed a 20 to 30% financial improvement with improved employee engagement.Decreasing productivity"70 percent of organizations believe that the single biggest concern for continued remote working is a fall in productivity" - Research study by Ernst and Young.Managing the remote workforce, re-prioritizing processes and solutions and helping employees cope with newer working technologies and models is a challenge for HR in most organizations.According to the survey, "less than 35 percent organizations are prepared if the crisis escalated and less than 10 percent have undertaken contingency and scenario planning."Lack of collaboration and cross-learning among team membersIt's not always a team that is super talented or the most brilliant that completes a successful project, but one that is most collaborative.For an HR team, ensuring this collaboration could well be an unprecedented challenge. As projects go global and team members spread across the world, the HR team has to make sure that people from different cultures and diverse languages collaborate efficiently and implement improvements to meet organizational objectives.A lack of collaboration between team members creates silos, inhibits the process of continuous learning, teamwork and commitment and breaks the business value chain.Long-term impact of remote work on collaboration and organizational cultureAccording to a survey by Harvard Business Review, as teams become more remote, there is a decline in cross collaboration.Sure it also helps to have team mates who will join you in your coffee breaks, but collaboration is more than that. It's about sharing work, knowledge and experience. Interaction and team activities help enhance collaboration.Collaboration leads to innovation. Collaboration fosters not just the team spirit but enhances individual confidence and contribution.But having team building activities can be a challenge when working remotely. The HR needs to be more proactive in establishing a collaborative culture and ensuring that the process of cross learning remains continuous.What must HR do to ensure continued business excellence?HR is more than just recruiting and policy creation. In today's world they are a key partner in ensuring organizational success. And it is the HR that recognizes and fosters talent through a process of continuous learning."It's about getting the best people, retaining them, nurturing a creative environment and helping to find a way to innovate" - Marissa Mayer, CEO of Yahoo.So, how does one do it?Invest in a learning culture"Organizations that focused on helping their employees upskill were ahead of the competition and more confident of the future" - PwC Talent Trends 2020Continuous learning should be part of a company's DNA. Upskilling and reskilling will keep employees engaged and updated with the latest technologies, a fact corroborated by the best minds in the industry.41% of the CEOs who were part of PwC's 23rd Annual Global CEO Survey said that "their upskilling programme has been "very effective" in creating a stronger corporate culture and engaging employees."Introduce an Agile cultureAgile adoption leads to significant improvements in ROI, accelerates growth and fosters innovation and stability. And it's not just about the bottom lines.This research by McKinsey found that agile organizations did a better job of handling the COVID crisis than their peers. Agile teams were better able to adapt to changing business priorities and models and ensure customer satisfaction.The HR department is a key contributor to ushering in an organization-wide agile transformation. Enabling training to help leaders embrace agility and turn into coaches, breaking up large teams into small, high-performance and self-functioning bodies, creating an environment of continuous improvement and learning and encouraging strong policies of engagement and transparency are some of the ways.Improve remote collaborationIn the coming years, work from home and remote working will be the norm more than an exception.The Gig economy is growing and soon will influence federal government policies. According to stats, more than 50% of the US workforce will be a part of the Gig workforce by 2027.HR will have to come up with policies that will help talent fruitfully engage with the organization remotely, while keeping the pace of innovation and progress steady.In conclusion, a nimble and pro-active HR is the cornerstone for an organization to remain relevant in the next normal. The role of HR as a business partner in ensuring organizational success is crucial in these times of disruption more than ever before. Being able to recognize, accept and adapt to change will be the key differentiator between success and failure.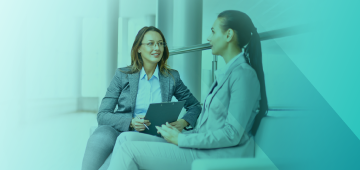 Role of HR in the Post-COVID Work Environment
A study published recently in the Journal of Appli... Read More
Enabling Digital Transformation in your Organization
By
KnowledgeHut
While digital transformation has been a vastly overused buzzword of late, it's not just the latest fad. Organizations that are able to adapt to the changing times and adopt new-age technologies are able to remain competitive and relevant, and stay ahead of their peers. But digital transformation programs often fail. How can you ensure that yours doesn't?   Quotes: Technology is constantly redefining our lives, giving us easy access to amazing tools and resources and creating limitless paths to shape the future. Digitisation has shrunk the world and blurred boundaries across societies. Mobile and cloud computing, big data, the Internet of Things, Artificial Intelligence and Machine Learning are revolutionising industries and generating innovative, smart business strategies. Online learning has become the new educational paradigm, allowing learners in remote corners of the world access to the most advanced learning concepts. Smart homes offer the ultimate in comfort and convenience, optimising resources and helping to keep the planet green. Digital transformation reimagines value creation for the end-users, connecting people, data, and processes to maintain a competitive advantage in the digital-first world. Adoption of digital technologies has become an imperative more than any other, redefining and reshaping every aspect of our lives. Through a successful value-creation strategy, businesses can improve processes and enhance productivity, create customer delight and employee engagement, and mitigate risks while optimizing resources.   The current pandemic has turned the world on its head, disrupting almost every aspect of our lives. One of the far-reaching consequences it has brought about is, as the Economist put it, "the infusion of data-enabled services into ever more aspects of life."  In the uncertain times caused by the pandemic, digital transformation has assumed even more strategic importance than ever before. To survive and thrive in the competitive marketplace, businesses must stay afloat in the waters of the new digital oceans. Going digital will help them build the resilience that the future demands.  But in reality, research indicates that  70 percent of large-scale transformations are known to fall by the wayside, without achieving their objectives. Why so? The most obvious shortcomings include poor employee engagement, lack of guidance and support from the leadership, disconnect between cross-functional teams, and a lack of accountability.  To accelerate digital transformation and ensure successful adoption across the enterprise, several factors are key: Companies must take a people-first approach: Along with investments in technology, investing in the workforce is what will drive innovation and create sustainable change. Analysis shows that successful transformations are hinged on changing the company culture in tandem with the upgrades in technology. While technologies can be bought, successful implementation requires a sea change in the people's mindset as well. Employees must be empowered to adapt to new ways of working. Technology should be paired with the right human skills, and even the most brilliant innovation will become redundant if the workforce is not equipped to use it.  There are two proven ways in which companies have driven successful employee engagement through the transformation. First, establishing and reinforcing new habits and ways of working through formal mechanisms such as continuous learning. And second, allowing employees to offer their opinions on how and where to adopt digitization. When they feel they are being heard, they are more likely to adapt to the change when it happens. According to this "State of the Global Workplace" report, around 87% employees are not engaged, which leads to a loss of $7 trillion in productivity each year.  Hire savvy, far-sighted leaders For any change to be successful, it has to be driven from the top down. Actions speak louder than words, and what the leadership does will significantly impact team performances. The mindset and values that are followed by the most senior leaders will be the main differentiator that enables the effectiveness of the organization's transformation. MIT Sloan's Management Review research initiative titled  The New Leadership Playbook for the Digital Age shows that only 12% of the respondents interviewed felt that their leaders had the right mind-set to lead their companies forward into transformation.  Investing in top talent, and paying a bit more to hire savvy, far-sighted leaders can make all the difference. Impactful leaders who can connect on a deeper level with the workforce will be able to motivate them to outperform, taking any innovation in their stride. Senior leaders who encourage employees to experiment, without being chastised for small failures, will be far more likely to create a successful blueprint for change. This involves being bold enough to take risks, and to challenge old, traditional ways of working. People in key roles who ensure that they collaborate well with others at all levels, and are available for open discussions on challenges faced by the team, are more likely to report success. Implement digital upgrades wherever possibleFor employees to fall into new ways of working, the right digital tools and processes can go a long way to support success. Making the adoption of digital tools an organizational norm can facilitate rapid analysis of complex data, improved communication and ease of access to information, and create a network of cross-functional, self-organizing teams that are each accountable for their own tasks. When organizations are able to modify their traditional operating procedures to integrate digital technologies, they are already well on the way to a successful transformation. Research by McKinsey shows that leading businesses are investing heavily in upgrading their technology, adopting innovations that will help them meet the challenges of the present and the future. Build organizational capabilities for the future of workIt's not just enough to install the digital upgrade, and expect that it will be adopted seamlessly. How ready is the existing workforce to take on this change? The right upskilling and reskilling programs should be in place to ensure that the people who need to use the tools and technologies have the capabilities they need to adapt. In the era of rapid technological change, skills become obsolete very quickly and the workforce should be able to continuously adapt to evolving conditions. Cultivating the right capabilities will create tangible benefits through value delivery for the company, its employees and its customers alike. These capabilities encompass not only technological skills, but also social and emotional skills such as communication, empathy and resilience to change. Amazon is leading the way, by pledging $700 million in order to equip its workforce to deal with transformations and disruptions of the coming years through training and upskilling.  What is the roadmap for a successful transformation? Every organization must define and manage its own roadmap towards a digital transformation effort, taking into account the many change initiation programs needed to realize success. It should first assess the digital maturity of the business today, and then define the future digital vision that is sought. Along the way, intermediate business goals and measurable metrics will ensure that process is achieved one step at a time. A successful business transformation is one that is well positioned to hold its own in the competitive marketplace, attracting more revenue and winning the hearts of customers.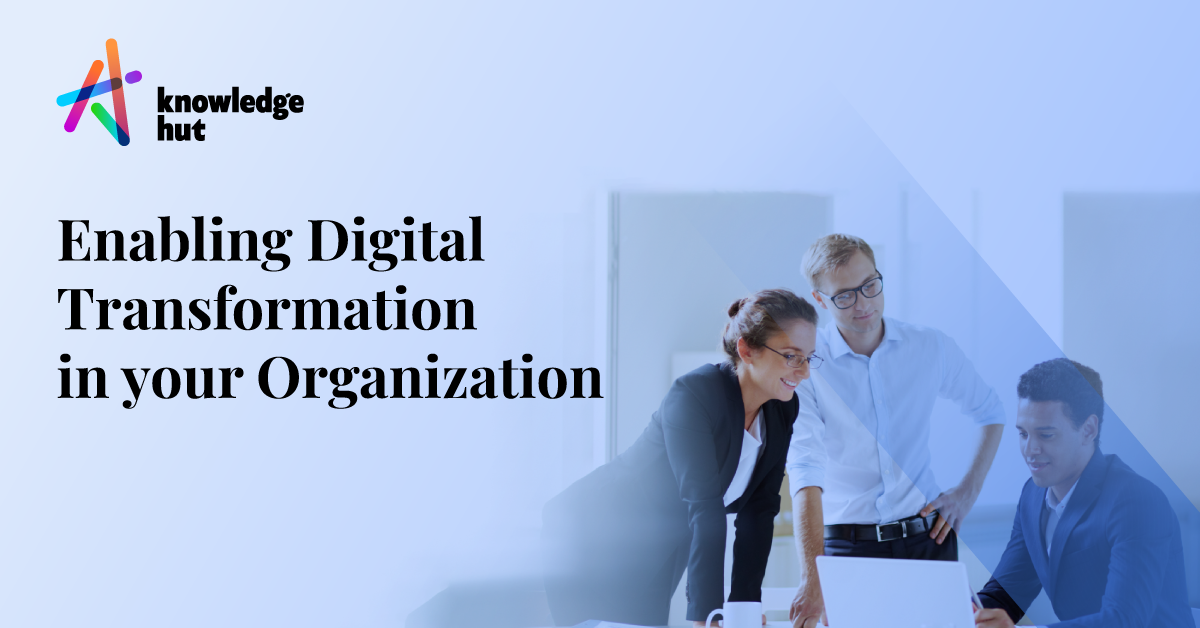 Integrating Realm with Xamarin (Includes Realm Sync)
By
Mounika Rajapuram
When it comes to mobile applications with database support, the first thing that comes to mind is SQLite. However, there are a few drawbacks with SQLite such as no support for data encryption and low performance when dealing with large data.In this article, we take a closer look at Realm, a non-relational database and a solid replacement for SQLite and core data. It is quite efficient and works seamlessly even with a large amount of data.Why use RealmEasy to use Provides data synchronization Fast and Efficient Provides Encryption of data Ways of using Realm Using realm locally: This creates a local file in your mobile app. Using realm cloud: The data lives in realm cloud and will be synchronized with the local database. In this article I will show how to integrate realm in the Xamarin Forms project. I will also show how to use realm as local database(Part-1) and realm cloud(Part-2) Prerequisites Visual Studio 2015 Update2 or higher for windows Visual Studio for Mac 7.0 or higher Part-1: Using Realm Local Database Firstly, create a Xamarin Forms project in Visual Studio for Windows or Mac. Go to the NuGet packages and install the realm package in all your solutions. Always prefer to install the latest one. It automatically adds fodyweavers.xml. If not added, please add it manually in all your projects.  Go to PCL project>—>Right click—>Add—>New File—>XML File—>FodyWeavers.xml Go to Android project>—>Right click—>Add—>New File—>XML File—>FodyWeavers.xml Go to iOS project>—>Right click—>Add—>New File—>XML File—>FodyWeavers.xml Add the below code in the fileFodyWeavers.xml        Let's create a model  public class Animals: RealmObject  {          public string Name { get; set; }          public int Age { get; set; }  } Opening Realms  Opening a Realm can be done by instantiating a new Realm object.  // Get a Realm instance   var realm = Realm.GetInstance(); Note: If nothing is passed, it creates the default realm. You can add realm name as below var realm = Realm.GetInstance("Animals"); This will create realm db with "Animals" name To add/delete/update or do any operation of realm, first you need a Realm instance. 1) Add elements var _realm = Realm.GetInstance();  Add elements  _realm.Write(() =>                      {                          var entry = new Todo{ Name = "Dog", Age =3 };                          _realm.Add(entry);                      }); 2) Delete elements  var param = _realm.All().First(b => b.Name == "Dog");   using (var trans = _realm.BeginWrite())                   {                       _realm.Remove(param);  trans.Commit();                   }   3) Update elements  _realm.Write(() =>                      {  param.Name = "Cat";                          _realm.Add(param);                      }); Part-2: Using Realm Cloud Now let's see how to use realm cloud. The setup is still the same. Here we need a few more additional steps. 1) Create an account in realm cloud at https://cloud.realm.io/ (one-month free trial account).  2) Create an instance in realm cloud by clicking on create an instance This instance ID will be further used for authentication  There are two types of Realm sync Full Sync: All the data present in the cloud will be synced locally Query Based Sync: Only partial data i.e the result set that is queried will be synced into the local copy. Here I am going to show you how to use full sync as Realm recommends using Full sync. Client Authentication:  Realm supports two types of authentication Simple Authentication: To simply get started one can use simple authentication which uses username, password and other one is anonymous login. JWT Authentication: It is recommended to use JWT Authentication for a better experience. The below code shows how to use simple authentication with username and password.  var authUrl = new Uri("https://myinstance.cloud.realm.io");  var credentials = Credentials.UsernamePassword(username, password, createUser: false);  var user = await User.LoginAsync(credentials, authUrl); To authenticate, you must supply a server URL. This is the base URL for your server, such as https://myinstance.cloud.realm.io Note: Here "myinstance" would be the instance id that you generated while creating your account  Create Realm through realm studio or through code. If the realm has not been created, while calling the realm instance it will automatically create. If you have already created through realm studio, you can just call the instance. Example: public static string realmPath = "realms://instanceId/realmname; Here the realm path consists of instanceId followed by realm name. Something like this public static string realmPath = "realms://instanceId/Animals; Now let's login and call realm instance public async Task GetInitialize() { await StartLoginCycle(); } private async Task StartLogin() { do { await Task.Yield(); } while (!await LogIn()); }//Call the login methodprivate async Task LogIn() { try { user = User.Current; if (user == null) { var username = "DevUser"; //Pass your username var password = "User123"; //Pass the password var credentials = Realms.Sync.Credentials.UsernamePassword(username, password); /// Log in as the user. user = await User.LoginAsync(credentials, new Uri(RealmConnectionString.AuthUrl)); } Debug.Assert(user != null); Console.WriteLine("Login successful."); await GetDataFromRealm(); return true; } catch (Exception ex) { ///await Application.Current.MainPage.DisplayAlert("Error", ex.Message, "OK"); return false; } }//Call or create realm instance: public static async Task GetDataFromRealm() {                  var configuration = new FullSyncConfiguration(new Uri(realmPath, UriKind.Absolute), user);                  Var   _realm = await Realm.GetInstanceAsync(configuration);               var param = _realm.All();  //Adding/updating/deleting operations are same as above  } ConclusionIn the above sections, we have seen how to integrate realm local db and realm cloud into your xamarin forms project. You will also be able to perform operations like adding items, updating items and deleting items (showed in Part-1). These code snippets are the same for realm local database and realm cloud. You can find how to use linq queries in the below reference link. However, few features are not supported such as: groupby, union, intersect, distinct,except,  select, selectmany, join, group join, concat, skipwhile, take, skip and takewhile.  Note: Opening the realm instance asynchronously for the first time is recommended. Once the data is synchronized, the instance should be called synchronously.  You can also download realm studio, create a realm file, and add the data. This helps to minimize the code in your application.   Below are a few reference links that might help with further information Using realm with xamarin: https://realm.io/docs/dotnet/latest/ Linq support: https://realm.io/docs/dotnet/latest/api/linqsupport.html Realm Encryption: https://realm.io/docs/dotnet/latest/#encryption