5 Benefits Of Program Management
By
Elizabeth Harrin
If you are familiar with project management you have probably come across program management as well. A program is a collection of related projects, and sometimes business as usual work too, all aligned to a common objective. It's a way of organizing related work into one common stream so that you can track and manage similar projects together. It's really effective and it makes management's life easier too! It's virtually impossible to keep on top of 250 projects, but 30 programs? That's a different story. Here are 5 more benefits of running a group of related projects as a program instead of as unconnected activities. 1. It's Easier to Share Resources First, resources can be shared more effectively when a program structure is in place because the program manager can ensure individuals and the budget are deployed in areas that make the most difference. For example, the program manager may putt more resource on one project, to the detriment of another, if overall this will help the company achieve its goals more quickly. People working on the project that is slowed down will understand why that is happening and how it helps achieve the bigger picture. They'll know that eventually their work will pick up again, and they might even be able to get involved in the project that needs extra hands right now. It's the same with budget. When there is a need for one critical project to take a bit more of the funding pot, you can look across the program and see if there is any slack or contingency in other projects that would be more usefully deployed elsewhere. Also, when you've got one pool of resources it's easier to share lessons learned between everyone, helping everyone up their game. 2. It's Easier to Manage Conflict The second benefit is more to do with the interpersonal skills in the team. Conflict between individuals and entire projects can be more easily identified and managed within a program structure because there are clear lines of hierarchy and an overall structure for governance. This ensures someone is on hand to make decisions about project priorities (and prioritization is often the cause of conflict). The program manager can sort out conflict because that's part of their job. If they can't resolve it themselves, there is an onward escalation point in the portfolio manager or the program sponsor too. The very fact that there is someone looking at this can resolve some conflicts before they really take hold. 3. There's More Visibility of Risk The third advantage to using a program management structure is that there is better visibility of risk. Risk management can be coordinated and managed in a structured way. This is even more so the case when you have a program office who can help maintain logs and action plans on behalf of the program manager. To give you an example of why visibility at program level is worth it, risk responses can be shared between projects, so it should cost less to put your mitigation and management plans in place. Project teams can work together so that they don't duplicate work mitigating the same risk. Project teams can still identify risks as they do today, but they'll escalate the relevant program-level ones to the program manager who can assess and track the overall risk profile for the entire program of work. Not sure why risk management is worth your time? Check out our guide to the importance of risk management. 4. It's Easier to Manage Interdependencies Sometimes a project relies on another. For example, one project might deliver something that another project needs before it can start. These projects are often infrastructure-related or enabling projects but they are just as important as the projects that come afterwards. When one project depends on another project, you've got a project interdependency. A huge benefit of the program management structure is that they can be better managed when someone has the big picture. The program manager can ensure that projects start and finish at the optimum times and that outputs from one naturally feed into the start of others when they are required. Project managers will identify where their project leans on another and flag these to the program manager and the project office, if you have one. The dependencies can be logged, tracked and tasks put in place to ensure that the work happens as you expect so that teams aren't sitting around waiting for someone else to finish their work before they can start. 5. You Can Choose The Best Projects Finally – and this isn't last on the list because it is the least important – you can make sure that the best and most relevant projects can be chosen in a program and that they are all aligned to helping the organization meet its end goal. By picking and prioritizing the right and most cost-effective projects, you know that the teams' efforts are being spent on what is going to really deliver the objectives. If a project is not going to help meet the overall program goals, then it's easy enough to see this and take steps to do something about it, either by bringing it back on track, moving it into another program or closing it down. Program management is a skill, but it is one that brings a huge benefit to organizations that take the time to invest it in and set it up properly. Getting the structure right is a bit of a culture change but it's not actually that hard to do if you spend a little time on it. Train up some of your experienced business change or project managers and start benefitting from a program management structure. They can learn more about how to successfully manage programs with the KnowledgeHut instructor-led PgMP® course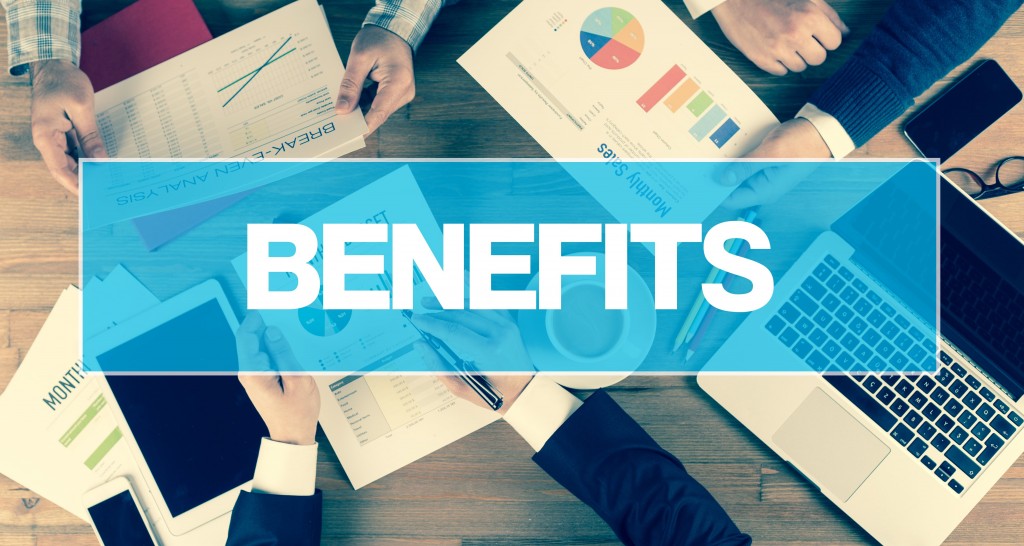 5 Benefits Of Program Management
If you are familiar with project management you ha... Read More
How Important Is Project Monitoring And How Do We Implement It Through AI?
By
KnowledgeHut
Project Monitoring plays a vital part in project management as well as the project manager's decision making processes. However, it is a method often overlooked and only done for the sake of fulfilling the requirements of a project management plan. But if put into practice, project monitoring can help project managers and their teams foresee potential risks and obstacles that if left unaddressed, could derail the project. It clarifies the objectives of the project, links the activities to the objectives, sets the target, reports the progress to the management and keeps the management aware of the problems which crop up during the implementation of the project. It supports and motivates the management to complete the project within the budget and on time.   What is Project Monitoring? Project Monitoring refers to the process of keeping track of all project-related metrics including team performance and task duration, identifying potential problems and taking corrective actions necessary to ensure that the project is within scope, on budget and meets the specified deadlines.  To simply put, project monitoring is overseeing all tasks and keeping an eye on project activities to make sure you're implementing the project as planned. The process of project monitoring begins during the planning phase of the project. During this phase, it is important to define how the project success will look like and how the goals can be measured using KPIs (Key performance indicators). Why is Project Monitoring important? When project managers make important decisions without verified data, it is like taking a stab in the dark. Your decisions will be based on very little to no evidence, so the action may not be very efficient and could only be a waste of time and resources.  Getting a PMP certification will help you grow and become a successful, object-oriented Project Manager.   That's why it is important to monitor projects diligently and use the data you gathered to come up with intelligent decisions. Here are some questions answered through project monitoring: Are tasks being carried out as planned? Are there any unforeseen consequences that arise as a result of these tasks? How is your team performing at a given period of time? What are the elements of the project that needs changing? What is the impact of these changes? Will these actions lead you to your expected results? Automated tools and technologies can simplify the tedious process of project monitoring. Most project managers have already adopted project management tools to delegate tasks and monitor their projects. However, project monitoring is a complex process and there are only a few project management apps out there that can support the project manager's requirement to have laser-focus on individual tasks and team efficiency. Types of Project Monitoring: Project Monitoring can be attained via: Staff Meetings, which can be conducted on a Weekly, Monthly or an Annual basis. Partners meeting, Learning forums (FGD, Surveys) or Retreats. Participatory reviews by the stakeholders Monitoring and Supervision Missions that can be Self, Donor or Joint. Statistics or Progress reports How to implement Project Monitoring and Control in projects? The following are the steps to implement Project Monitoring and Control (PMC) in projects: Monitor the parameter of project planning: It requires the monitoring of project parameters like effort, costing, schedule, timeline, etc. It is the responsibility of a Project Manager to track such metrics while working on a project. Monitor Commitments: Being a Project Manager, you will have to keep track of the commitments of different stakeholders in the project. The stakeholders can include anyone: the team members, management, peers, vendors as well as clients. Monitor the Project Risks: It is important to keep a track of all the risks that might be involved with the project. There are various types of risks that can be involved in a project, including process, people, technology, tools, etc. Data Management monitoring: Keeping track of all of the configuration items, which includes software, hardware as well as documentation of the project. Monitoring the Stakeholder involvement: As a Project Manager, it is important that you keep track of how all the stakeholders are involved in the project. This can be done through different types of meetings, status reports, etc.  Manage Progress Reviews: Conduct and manage the project progress reviews with the help of different techniques which includes the work progress of team members, client meetings, milestones reviews, etc. Based on these activities, various status reports are created, which are shared with the stakeholders as well. Manage actions to closure: Based on the progress of the project, it is important to take corrective actions to get control over the progress of the project plan.  These corrective actions are then tracked by the Project Managers till the project closure or until the progress is under control. Why Project monitoring? Project monitoring aids various purposes. It brings out the problems which occur or which might occur during the implementation of the project and which demands solutions for smoother progress in the project. Effective monitoring helps in knowing if the intended results are being achieved as planned, what actions are needed to achieve the intended results during the project execution, and whether these initiatives are creating a positive impact towards the project execution. To assess the project results: To know how the objectives are being met and the desired changes are being met. To improve process planning: It helps in adapting to better contextual and risk factors which affect the research process, like social and power dynamics. To promote learning: It will help you learn how various approaches to participation influences the outcomes. To understand stakeholder's perspectives: Through direct participation in the process of monitoring and evaluation, learn about the people who are involved in the research project. Understand their values and views, as well as design methods to resolve conflicting views and interests. To ensure accountability: To assess if the project has been effectively, appropriately and efficiently executed, so that they can be held accountable. 3 Ways to Track and Re-Plan a Project It is said that projects never go according to what we have planned. Hence, one must be ready to make any amendments as needed. You can also opt for the following three-step approach: Check and understand the progress of the project: Before starting to re-plan your project, you should be sure of the current state and status of the work. Setting up a meeting for the whole team together to get to know about the updates of the current work, upcoming tasks and issues will be beneficial. Also, recognize the important milestones in this meeting. Search for and Manage Exceptions: Stay on a look-out for exceptions like risks, issues and change requests. Open issues will have to be resolved so that roadblocks can be removed, and a risk mitigation plan will have to be developed. Re-plan the project: You have an idea of how to re-plan the project. The following steps will help you do so: Keep the important project documents updated, which includes the project charter. Share the new plan with the shareholders. As per the demand, re-assign the work. Communicate with the team members regarding the new assignments and send automated reminders to them. As required, make changes on the project site with the updates reports and dashboards. Project Monitoring with KnightSpear's AI Work Coach Isabella KnightSpear has a practical way of helping project managers to monitor their projects and team's performance. With the help of Isabella, KnightSpear's AI work coach with machine learning capability, the information you need for project monitoring is handed over to you so you can spend less time gathering and interpreting data and more time taking action instead. Isabella, the KnightSpear's AI-enabled chat-box work coach, can process data within the app. Accordingly, they respond to the project managers with reports and suggestions on how they can manage tasks and keep his/her team engaged. Here are some ways by which Isabella helps you with project monitoring. Real-time monitoring of team performance With automated task monitoring, Isabella can monitor how everything is going, including what the team is working on, which team members are stuck on a task or what other tasks need to be done to move forward with the project. Regular status and progress reports Isabella provides the duration summary of a task. It displays the amount of time the assignee has spent on a task and predicts how much more is needed to complete the entire project so you can identify existing issues and make timely adjustments to get things back on track. Providing recommendations and suggestions Isabella can estimate the percentage of project success or failure. She can also predict the probability of tasks going overdue or missing its deadline and provide valuable advice on how you can get the team to work together to prevent this from happening. Ensuring that recommended actions are implemented It's important that the team is clear if there are any changes to the project plan. Isabella can remind the team of any over dues, hanging tasks and issues that need quick resolution so you can drive your team to the direction you are planning to take. In conclusion, project monitoring is important in making the project management plan work to meet your project objectives. It is a part of the project and project management, not an addition to it. Given the data about the team, the project and the prediction of overdue, project managers can customize the project plan and address issues before they happen. With project monitoring, you can identify the most efficient way to manage your resources and continually assess your project status, so you can ensure your project success.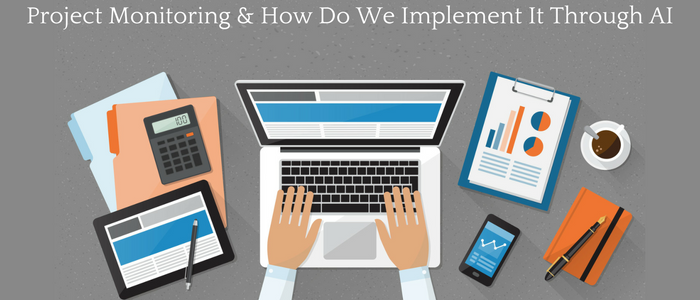 Top Characteristics Of a Project Manager
By
Elena Gray
Good leaders are hard to find, but great project managers are rarer stillWhat a great saying! Well, it has its own worth acknowledging that to find a reliable, and successful project manager in the current era is like finding a true pearl inside the seashell.IntroductionThe project management journey starts with initiation and ends with the closing of a project. And this raises the demand for skilled Project Managers across the globe who can use project management tools to keep all aspects of a project organised. According to Payscale, the average annual salary of a Project Manager is $72,675.Being a project manager is a specific kind of leadership position, which requires certain character traits and important qualities. If we ask you, do you have any general idea about a good project manager, a single point you can define them would be – they deliver projects within the deadline and budget set by the clients, meeting or not withstanding surpassing the desires of the partners, right?It's not enough. Actually, it takes more to become a good and ideal project manager to whom someone could admire. In this article, we are going to highlight some striking traits and important qualities of a Good project manager which can help you become a better one or to improve yourself. Time Management techniques help you to assign correct time slots to activities as per their importance. The right allocation of time to the right task in order to make the best possible use of time refers to time management. You can also take up a PMP® training to validate your project management knowledge and skills through a certification that's acknowledged across the globe. Top 13 Important Qualities to Become a Successful Project ManagerA good project manager needs to possess certain skills like technical, business, and management skills to manage projects with utmost efficiency. Moreover, as a responsible position, a project manager must possess certain qualities for smooth delivery of various projects. Few of the qualities that a good project manager should possess are as follows:1. They Inspire a Shared VisionAn effective project leader is often described as having a vision of where to go and the ability to articulate it. A leader or project manager is someone who lifts you up, gives you a reason for being, and gives the vision and spirit to change.The visionary project managers enable people to feel they have a real stake in the project. Moreover, they empower their teammates to experience the vision of their own and offer other the opportunity to create their own vision, to explore what the vision will mean to their jobs and their lives, as well as to envision their future as part of the vision of their organization.2. They are a Good CommunicatorAccording to Jada Pinkett Smith, a slogan of every good project manager is;"My belief is that communication is the best way to create strong relationships"Another strong trait that distinguishes a good project manager from others is their ability to communicate with people at all levels. Since, the project leadership calls for clear communication about responsibility, goals, performance, expectations, and feedback – a good project manager can be said a complete package comprising all these important qualities.The pioneer must be able to successfully arrange and utilize influence when it's important to guarantee the accomplishment of group and venture. How it comes about gainful? Successful correspondence brings about group accomplishments by making express rules for professional success of cable car individuals.3. IntegrityOne of the most important things any project manager should always keep in their mind is, it takes their actions to set a particular modus operandi for a team, rather than their words. A good management demands commitment and demonstration of ethical practices.The leadership or project management depends on integrity represents a set of values, dedication to honesty, and consistency in behaviors with teammates. Integrity is that a good project manager takes responsibility for setting the high bar for ethical behaviors for oneself, as well as reward those who exemplify these practices. Leadership motivated by self-interest does not serve the wellbeing of a team.4. They Possess Leadership SkillsIf you want to become a successful project manager, you ought to own good leadership skills. Project managers must also deal with teams coming from various walks of life. Hence, it winds up noticeably basic for them to rouse workers and calibrate group execution to achieve organizational goals through various leadership styles.A great project manager sets the tone for the project and provides a clear vision about its objectives for the team. A feeling of foreknowledge helps also – by foreseeing potential issues, you can have your group prepared to solve them in the blink of the eye. Enthusiasm and passion are two key elements you should adopt if you want to make people follow you—nobody will do so if you're sporting a negative attitude.5. They are Good Decision MakersGood decision making skill is not only crucial for personal life but it also very important in professional life as well. The good project managers are empowered to make countless decisions which will help define the project track.As we all know that a single minor wrong decision taken can easily jeopardize the entire project. Thus, a project manager needs to be capable of thinking quickly and reacting decisively.6. Expert in Task DelegationTask delegation is another basic skill in you which you need to be expert in. You should be able to judge your team members' skills and assign the tasks in accordance with their strengths.Being a pioneer doesn't imply that you have to consider each minor little detail of a venture. Show your team members you trust them and delegate tasks to them.7. They are Well OrganizedHenry Mintzberg said;"Management is, above all, a practice where art, science, and craft meet"Good organization is a key factor for creating a productive work environment as well as solving problems under pressure. Being well-organized helps to stay focused on the big picture and to prioritize your own tasks and responsibilities.With regards to exhibiting your outcomes, you ought to have the capacity to recuperate all the important information and demonstrate an intelligible vision of a venture to be executed.8. They Own ProficiencyProficiency and thorough knowledge – they both can be said basic yardsticks on the basis of which a leader's or manager wisdom or excellence can be weighed. Being on top of your projects entails a vast amount of industry knowledge to be effective in what you do.Some learning on the money related and legitimate side of your tasks won't hurt either. You should be seen as able and skilled by your group.9. They are Great Problem Solver!The good project managers work with a team of experts or consultants and use their mastery of handling issues in most effective ways.Nobody will anticipate that you will have a prepared answer for every single issue; you should have the capacity to utilize the knowledge of your team members and stakeholders to produce a collective response to any problems you experience on your way to delivering a project.10. They Know What is CollaborationThis is the last and the most important trait that should exist within every good project manager or leader. A grip of group progression is fundamental on the off chance that you need your group to work easily on your ventures.When building up your group, remember this: contentions and contradictions will undoubtedly happen; as a pioneer, you'll have the capacity to intervene them and ensure all you colleagues progress in the direction of a similar objective.11. Should Possess Good Negotiation SkillsIt is important for a project manager to possess good negotiation skills. Further, this skillset plays a pivotal role to resolve the conflicts by settling the issue and maintain harmony in the team.12. Managing the Project Life CycleThere are numerous life cycle phases involved in a project. In the early years the practice of project management focused on planning and controlling the execution of projects which has now moved to including the conceptual phases and project portfolio management that provides needed linkage between strategic growth management of the organisation and project management. A project manager must be capable of linking the strategic growth management of the organisation and project management.13. Achieving the Project BenefitsThe success of a project is measured by the benefits that it delivers in terms of output. A project manager should be capable of ensuring that the team focuses on benefits delivery and not just merely completing their project on time and within budget.How do these Qualities Help to Tackle Project Constraints?Before moving forward, let us understand the constraints which a project manager should watch out for. The constraints are:Scope: It defines the needs of the customers as well as the requirements expressed and implied.Time: The customers want their projects to be delivered by an agreed date.Quality: It can be defined as the standard that a project is expected to be delivered.Resources: This denotes the amount of money, budget or resources available for spending on the project.These are not the only constraints in a project. The following are few of the important reasons for failure of the project:Lack of user involvementLong or unrealistic time scalesPoor or no requirementsScope creepNo change control systemPoor testing The suggested qualities collaboratively help a project manager to avoid all these constraints and take ahead the project smoothly. Key TakeawaysCommunication, leadership, and problem-solving skills play a crucial role for an individual to become a good project manager. Moreover, he or she should be a good decision maker for smooth maneuvering of the project journey. Apart from these qualities, you should possess the following attributes in order to be a good project manager:IntegrityEnthusiasmEmpathyCompetenceAbility to delegate tasksStay cool under pressureTeam-building skillsProblem-solving skills.Demand for Project Managers Across the GlobeAccording to the PMI and Anderson Economic Group (AEG) analysis that analyses project-oriented employment opportunity in 11 countries on five continents representing developed or growing economic powers. Project-Related job growth is expected to be 33% collectively. The following chart explains it elaborately:CountriesProject Management Jobs in 2017Expected Project Management Jobs in 2027China34.9 million46 millionIndia14.7 million21.7 millionUnited States6.7 million8.8 millionJapan3.4 million3.8 millionBrazil1.9 million2.4 millionGermany1.9 million2 millionUnited Kingdom1.0 million1.2 millionCanada690,184779,828Australia474,495574,399Saudi Arabia201,127228,077UAE73,35293,861On a concluding noteThere are certain attributes and characteristics that a project manager should possess while deploying various project management tools to keep all aspects of their projects organised. These characteristics make a project manager efficient to approach each project as its own unique entity. Further, with the rising demand for the project managers across the globe, the above-mentioned qualities will surely help you to gain your grip in the fast-paced market scenario. Wish you all the luck for your project management journey!

Top Characteristics Of a Project Manager
Good leaders are hard to find, but great project m... Read More