What Is Scrum in Project Management?
By
KnowledgeHut
The adoption of Agile has grown and evolved over the past decade, as organizations seek to adapt to changing industry needs and deliver products with higher quality and greater efficiency. Originally used in software development, Agile has now been adopted across all sectors and industries.As reported in the 14th Annual State of Agile, a whopping 95% of respondents are known to practice Agile development methods, of which the majority (58%) prefer to use the Scrum framework and its variants.What is Scrum Project Management?Scrum is the most popular among all the Agile frameworks. It offers immense flexibility—in fact, Ken Schwaber, the co-founder of Scrum, preferred to call it a framework rather than a methodology, as it simply outlines the delivery structure and leaves it to the team to determine their own best practices.In its simplest form, Scrum is a method of iterative and incremental product delivery that uses self-organizing and collaborative teams, who follow clearly laid out processes and follow prescribed events.In Scrum project management, work is executed in short time-boxed cycles called sprints, and the team holds daily meetings to discuss planned tasks and any impediments that need to be cleared.How does Scrum Project Management work?Usually used in software development projects, Scrum project management works well with small teams and for projects that require rapid development and testing, even with emergent and volatile requirements.Teams work in short sprints that are usually between 1 and 4 weeks in duration. This iterative cycle is repeated with a product incremental value being delivered at the end of each sprint. The cycle continues till the end of the project, when the entire product value has been delivered to the satisfaction of customers and stakeholders.  Since the tasks are reviewed at the start of each cycle, and there is continual seeking of feedback from stakeholders at the end of every cycle, Scrum adapts well to changing requirements.This process is in sharp contrast to traditional 'waterfall' methods of software development, where the product scope is fixed upfront, and changes cannot be accommodated till the end of the project.  In waterfall projects there is the need for extensive documentation and analysis before development can start, which often delays schedules. What's more, feedback is not sought till the end, which often results in low quality products that are packed with features that the customer is unhappy with.The Scrum FrameworkA Scrum project starts with a clearly defined product vision and an outline of the features and functionality it is expected to have. These features are prioritised and listed out in the Product Backlog, which is a dynamic document that is ordered with reallocation of tasks at the end of each iteration (called a sprint).  The sprint is a time-boxed event during which the team will complete a subset of the features and create a product increment that offers value. Sprints generally run for one to four weeks, a duration that is pre-set and is maintained through the project.  At the beginning of the sprint, the sprint planning event is held, and the team commits to developing items from the product backlog that are required to be done first. These items go into the sprint backlog, which is a subset of the product backlog and includes the features and functionality that can be developed during the sprint.  As the work progresses, the team meets daily, checking in with each other to discuss the progress of tasks. They tell each other what was done the previous day and plan the tasks for the day ahead and talk about anything that is holding them back from completing the tasks at hand.  At the end of each sprint, the team demonstrates the product increment to the stakeholders and obtains their feedback. In accordance with this feedback received, the product backlog is 'groomed' and the remaining tasks are rearranged according to the new priority. A retrospective meeting is also held where they discuss what went wrong during the sprint, and how they can improve upon this in the next sprint.In this manner, Scrum processes follow the three pillars of Scrum: regular inspection, adaptation and transparency.Scrum RolesThe Scrum Team is a small group of people; typically, between 3 to 9 in number, who work together without any hierarchy. The Team comprises three Roles: that of the Product Owner, Scrum Master, and Developers.    The Developers, also called the Dev Team, are the people who create the product increment during each sprint.The Scrum Master, often referred to as the Servant Leader, is responsible for ensuring that Scrum practices as laid out in the Scrum Guide are followed. Scrum Masters serve the team (hence the name 'servant leader') and also the organization at large.The Product Owner looks into the business side of things, and ensures that the product vision is followed. He or she strives to maximize the value of the product and manages the Product Backlog.The Application of Scrum in ProjectsScrum is applied by following Scrum ceremonies, which are events held at specific instances during a sprint.The main ceremonies are the following:The Sprint Planning Meeting is held at the beginning of the sprint and is when the entire team gets together to plan the upcoming sprint and finalise the user stories that will be completed during the sprint.The Daily Scrum is a short meeting, held daily at the same time, when each team member answers the following three questions: what tasks were completed yesterday, what are you working on today and is there anything blocking your progress?The Sprint Review is the event during which the team shows a demo of the work done to the stakeholders and elicits their feedback and the feedback from the rest of the team. This feedback is tracked by the Product Owner and is added as tasks to be undertaken in the upcoming sprints.The Sprint Retrospective is the last Scrum ceremony, which allows the team to reflect on the sprint that has just concluded and find ways of improving the work and processes for the next sprint.Tracking ProgressThe progress of the team's work is tracked using three methods: the task board, the burndown chart and the Daily Scrum.During the Daily Scrum, as already mentioned above, the team discusses what was done the previous day and what will be done during the rest of that day.The task board typically has three columns: To Do, Doing, and Done. During the Daily Scrum, each team member will move items across the board (either using post it slips, or small chits that are pinned to the board) to indicate the progress of the tasks mentioned on each chit. It is a visual representation of what the team is working on at any given moment.The burndown chart is a visual representation of the progress of work in the form of a chart, with the x-axis showing the number of days in the sprint, while the y-axis indicates the number of hours of work required to complete all the tasks for the sprint. The slope of the burndown chart should, ideally, come down to indicate that zero tasks are left when the time is completed.Together, these three tools give a fairly accurate idea of the progress of the work. The team will be able to determine whether the tasks are likely to be completed on time, what the impediments to progress are, and how the tasks can be planned.Grooming the BacklogIn between the sprints, it is important to carry out a backlog grooming or refinement session. This basically means that the scrum team meets and discusses the product backlog items and the work to be carried out in the next sprint. This helps in keeping the backlog up to date and getting it ready for the next sprint. Grooming helps to keep the product backlog de-cluttered, removes uncertainty and risk associated with the sprint, helps eliminate further meetings that may be associated with product backlog and leads to better sprint planning.Release PlanningRelease Planning, usually done once in a quarter, is done for multiple sprints together. This is a longer-term plan that is undertaken to get a perspective on when the product release is likely to happen and evaluates value and quality constraints against the available time, resources and budget.  The PO presents the list of features that must be completed during the upcoming quarter, and the team provides gross, rough estimates to check whether this will be feasible. The result of the meeting is internal and does not have to be showcased to the customers.Case study on Scrum in project managementWhile Scrum is most commonly used in software development projects, there are many examples of how Scrum has proved to be of great advantage in non-Scrum projects as well.A Scrum.org case study  outlines the journey of a major US Airline with over 4000 employees that leveraged the Nexus+ framework to scale Scrum across more than 10 globally distributed teams. The result was clean, streamlined processes, with a stunningly quick turnaround and improved ROI.This company had earlier used waterfall methods to create and manage their software products, and it would typically take them months or years to deliver a product to market. In multiple cases, by the time the product was ready to ship it was no longer usable due to the huge lapse of time in the interim.  Lola Tech was one of their software vendors, and their Head of Delivery decided to adopt agile across their entire product development suite for this company. Most of them had already worked with Scrum, and Nexus was their obvious choice.  When they started the adoption, they faced challenges in:The capability of building cross-functional teams, so that outside dependencies could be removed  The culture shift: changing from a Project Mindset to a Product Mindset  Being able to apply the Scrum framework effectively in its entirety, not just in partsBuilding psychological safety across teams  Strictly following the Scrum Values in mind and spiritGetting the teams trained was the first and most obvious step. PSTs trained the team members as well as vendors to achieve certifications that included PSM, PSD, PSPO and SPS, getting them aligned with the values and principles embodied in Scrum.  Once the team had their fundamental knowledge in place, they created an Agility Transformation Backlog and roadmap. Each of the challenges was broken down and solutions found—ranging from organizing team events to foster connections between remote teams, to properly understanding how to apply the framework effectively.  There were 5 Nexuses with each Nexus consisting of 5 to 9 Scrum Teams. Together, they worked on a product family made up of an operations platform for handling products sold, and two e-commerce platforms - a custom one, and another one for selling additional goods and/or services. These teams were brought in line to work with shared goals and a common vision and mission.After the first product releases, the results were quite astounding. They were able to achieve:Decreased Time-to-Market - From delivering yearly or twice a year in a waterfall fashion to delivering better software products, every quarter  Increased Profits – Achieving a 100% ROI in just 2 weeks after going live  Faster delivery - From getting the first releasable increment 'Done' in 2 months to having a releasable increment after a two-week Sprint  Greater collaboration - From the Dev team having zero interaction with the PO, to all the Developers having daily interactions which increased transparency and accountabilitySlashed Costs - By automating deployments, features and releases they were able to cut costs dramatically.There are many more such case studies at this link.Understanding the Project Manager Role in Scrum – The Scrum Master vs the Project ManagerBoth the Scrum Master and Project Manager are roles that maximize value for projects. While there are similarities between the two roles, the responsibilities of each are quite different.A Scrum Master is the servant leader on a Scrum team, who ensures that the team adheres to Scrum values, and acts as a mentor, guide, leader and facilitator all rolled into one. The Scrum Master works with only the Scrum framework and does not adopt other methodologies.The Project Manager, on the other hand, is a leader who manages one or several teams to plan, execute and deliver projects, maintaining complete control and responsibility over the project in its entirety. A Project Manager is free to choose traditional or Agile methods or choose a hybrid model, based on the approach that is considered most suitable for the project.The Scrum framework helps organizations to address challenging adaptive problems, delivering products of the highest value. Scrum values, principles, and practices have been proven to empower businesses to adapt to volatile conditions, developing products that delight customers in a quicker time, with optimal use of resources.  The Scrum Framework continues to be the preferred choice of agile practitioners. As its popularity continues to soar, with no signs of slowing down, it's indeed time to go down the Scrum path!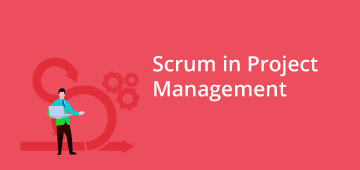 What Is Scrum in Project Management?
The adoption of Agile has grown and evolved over t... Read More
PMP or Prince 2 – The Management Certification Suitable For You
By
Abhinav Gupta
If you have arrived at this blog and are actually inclined to read it then it is a clear sign that you know what PMP and Prince 2 actually means. And no, it does not refer to the new version of the popular video Game of your college days [Prince]; it is actually the name of the project management certification that has huge followers and fans across the world. And that's where the trouble starts. For its competitor too, boasts of a huge fan following of its own. The PMP certification, I am talking about. Almost all project management professionals, at least once in their career are in a dilemma about which certification to choose from PMP, Prince2 or ITIL. I, too, was faced with this confusion and finally, I was able to make an informed decision, thanks to the guidance of my experienced mentors and friends. A few days ago, one of my audience at a seminar asked me which certification to choose between PMP and Prince 2 and it reminded me of my days. This caused me to think why not write a blog for general audience and in turn, maybe it will help some of you. So I hope my little attempt serves its purpose. Please do let me know likewise or otherwise by leaving comments below this blog. Let's begin! Brief summary about PMP – So that you know what we are dealing with: PMP is a trademark certification issued by PMI org and is a world-renowned project management certification that can be practised across domains, industries, and geographies. PMP stands for Project Management Professional and PMI stands for Project Management Institute PMP is governed by a framework known as PMBoK [Project Management Book Of Knowledge] This PMBoK is like a holy grail for PMI members and PMP certified members It gives tools and techniques for different situations and phases of project and it gives freedom to the project manager to decide which one to use in a particular situation depending upon the circumstances, history and future aspects PMP places onus on Integrity, Professionalism, Ethics, Communication, and transparency. PMI guides the project manager on the kind of role he/she should play in the success of projects and this lays down multiple guidance for them to be followed in spirit; the actual implementation may not be a textbook version. Brief Summary about Prince 2 – So that you know what we are comparing against: Prince2 stands for "Projects in Controlled Environment" version2 It also can be utilized for any type of project in the world It clearly lays out the roles and responsibilities of the team members in the project members The project is clearly divided into smaller manageable groups and has well laid out processes to be followed by the project manager It has 3 levels of certification: Foundation, Practitioner, and Professional Practical, to-do format, clear-cut items to be assigned, tracked and delivered are laid out in this AXELOS owned world famous certification. Hence, the name "Projects In Controlled Environment" ☺ As you must have sensed by now, PMP and Prince2 differ from each other in the following ways: PMP deals with a broad-level generic framework that believes in empowering you with the best-in-class tools and techniques but leaves the implementation and decision making to you as per your thought process Prince2 restricts your ability to change things because each and every process is clearly laid out with specific roles for team members and hence, well-defined project success PMP believes that project manager is an enabler whereas Prince2 visualizes project manager as an enforcer. PMP needs to be renewed every 3 years through contribution to the field of project management by sharing your knowledge and learning on your own; whereas Prince2 relies on making you appear for examination every 3-5 years. The terminologies used by each of the certification is different but I think you knew this would happen ☺ Which certification is suitable for you – PMP or Prince 2? We are clear by now, that both certifications are good, both of them are world renowned and both of them can lead to Project success. So which one should you go for? That was the initial question, isn't it? Well, the answer is very simple and it is not related to the technical superiority of the course material for either of them. It is dependent on facts like: Where you live and work Where your clients are situated The kind of work routine that suits you Yes, strange! But it's true. It has to come to that. Can you believe that? I couldn't either when I first got to know about these but it turned out to be true. See, the thing is: Prince2 is followed fervently and much respected in Europe, UK and Australia PMP is adhered to and recommended for certain geographical regions such as North America, South America The remaining world such as Asia and Africa is neutral to both certifications and that leads to the next question: Where are your clients situated? And hence, your home address and your client location determine the certification you should go for. Some often asked questions across different forums:  1) Should I do both the certifications: PMP and Prince? If you can afford them then why not! They are expensive. Around 600-700 USD for PMP and around 400USD for Prince2 [exact price may vary across countries]. So if your pocket allows, then it will be a good thing to have. Is it really necessary? No. I am PMP certified and I have delivered projects to clients across globe and it has not hurt me. 2) Will my pay package increase with these certifications? If yes, which one gives better yields? Yes, your package will go up substantially after getting certified because it signifies that you have spent effort in getting familiar with the best-in-class frameworks and techniques. So big clients and companies can rely on you. The positive increase is almost similar for you. 3) Which certification is better for Infrastructure projects? Are they specific to IT or software projects only? No, they are not specific to IT or software projects. Yes, they can be used for Infrastructure, manufacturing or service-based projects. Because both the certifications allow you to learn the best techniques to deliver a project. The only difference is in the way they approach success. While PMP believes that you can do well as long as you know the right way of doing things, Prince2 believes in making sure that you follow the right path. 4) Is there any gender-specific preference in the certifications for PMP or Prince2? No. 5) If I have clients in the Middle East and Asia, which one should I choose because you just now mentioned that these regions are neutral in terms of preference for project management certifications. Going by historical data, Arab world has better connect with Europe and in recent times, some countries have developed good business relationships with America. So depending on the client and your profile, you can choose either of them. However, if you are looking for a safer option and a long-term career in the Middle East, then I recommend that you take both certifications- PMP and Prince 2. I hope this post was useful to you. By the way, do not forget that KnowledgeHut is a certified recognized provider of training for both the certifications: PMP and Prince2 with a very high success rate. All the best! ☺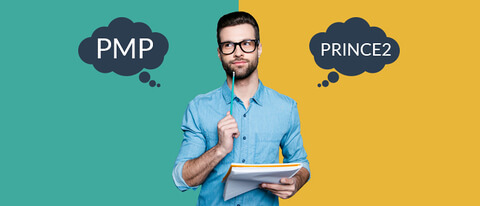 Best Project Management Certifications in 2021
By
KnowledgeHut
While nothing can replace industry work experience, there is no doubt that a credible certification can open up new opportunities and elevate your current profile. This is true for any area of work and more so in the project management field.With projects getting more complex, pan global and resource intensive, organizations look to hire project managers who come with solid expertise and a recognised certification to back their knowledge and skill.With so many project management credentials to choose from, which one would suit you best in terms of the knowledge and opportunities you will gain? Here is a ready compilation of the best Project Management Certifications for 2021, to help you to make an informed decision.PMP® Certification TrainingCAPM® Certification TrainingPMI-RMP® Certification TrainingPRINCE2® Foundation and Practitioner Certification TrainingProgram Management Professional (PgMP)® Certification TrainingPMI-ACP® Certification Training1. Project Management Professional (PMP)®Arguably the most well-known credential in the Project Management space, the PMP is globally recognized as the gold standard in project management. Offered by the Project Management Institute (PMI)®, the PMP gives you the bandwidth to work in any industry, using any methodology and working on a variety of situations.This certification is a litmus test of your project management knowledge and skills in managing the project "triple constraints", that is time, cost, and scope. And with its new rollout, the PMP helps holders grow and develop diverse project management skills to suit the fast-changing markets of today and beyond.PMP DemandThe reason why PMP is so well received is because the skills one learns during the PMP certification journey can be applied across sectors, geographies and industries including IT, government sectors, telecommunications, manufacturing, banking and more.It allows certified professionals to maximise value, enhance bottom line margins and prove that they can drive business results.PMP continues to remain one among the best Project Management Certifications for 2021.Benefits of getting PMP certifiedValidate your commitment to continued excellence and qualityDemonstrate your proficiency in project managementGrow your career in project management with confidenceManage projects across sectors and industriesGet yourself hired by the bestEarn salaries that are up to 58% higher than those who do not hold the certificationEarn salaries up to $145,000Top companies that hire PMP professionalsExxon MobileAppleSAICEXELONWhere to take training for certification: Aspirants must undertake the training from an Authorized Training Provider of PMI®.Who should take the training for certification:Mid-Level, Senior Project ManagersProject CoordinatorsProject AnalystsProject LeadersProduct ManagersProgram ManagersProject SponsorsTeam LeadersAnyone interesting in building project management skillsEligibility for PMP examTo be eligible for the PMP® exam, you must fulfill the following criteriaEDUCATIONAL BACKGROUNDSecondary Degree (high school diploma, associate's degree or global equivalent), ORFour-year Degree (bachelor's degree or global equivalent), ORBachelor's or Post-Graduate degree from a GAC accredited program (bachelor's degree or master's or global equivalent).PROJECT MANAGEMENT EXPERIENCEMinimum five years/60 months unique non-overlapping professional project management experience, ORMinimum three years/36 months unique non-overlapping professional project management experience, ORMinimum two years/24 months unique non-overlapping professional project management experience.PROJECT MANAGEMENT EDUCATION35 contact hours of formal education, unless you are an active CAPM holder.Exam FormatThe latest (2021) PMP® certification exam pattern is as follows:No of questions: 180 multiple-choice, multiple responses, matching, hotspot and limited fill-in-the-blank.Time: 230 minutesDifficulty level: The questions are populated as per the difficulty level. The questions are randomized so that no two candidates will get similar questions. The easier the question, the higher the passing score determinant and the higher or tougher the question, the easier the passing score. Duration to get certified: After completing your 35 hours of PMP workshop training, you need to rigorously prepare for the exam. Experts suggest dedicating several weeks to studying for the exam to ensure thorough preparation. Your web-based exam results will be visible to you immediately upon completion of the exam.Course fee for certification: In India: INR 14999, America: USD 999, Canada: CAD 1399Application fee: For PMI membership: USD $ 129 plus USD $10 for application fee.Exam fee for certification:In IndiaMember: ₹23,459.00 Non-member: ₹42,863.00In US Member: $405Non-member: $555Retake fee for certificationMember: $275Non-member:$3752. CAPM®: Certified Associate in Project Management Yet another offering from the PMI, the CAPM is a foundational credential that reflects the holder's expertise in defining and managing new age project management tools and techniques. Based on the PMBOK® Guide-Sixth Edition, the CAPM will help you stand out among non-certified project managers and showcase your proficiency in implementing global project management best practices.  CAPM Demand: The CAPM certifies the holder as being adept in project management practices. An organization having a pool of CAPM qualified professionals has a good reputation and standing in the market. Owing to the benefits that they bring in, CAPM practitioners are much in demand.Benefits of getting CAPM certifiedLearn the right skills in project managementGain insights into project executing, monitoring, controlling and managementBe thorough in estimating project activity costsAchieve quality management and quality assurance at every stageMaster global project management best practicesOpen yourself to new opportunities and lucrative job offersEnhance your market credibility  Gain 23 contact hours/PDUsBe part of the PMI network and gain several benefitsEarn average salaries from $93,500 to $111,500Top companies that hire CAPM professionalsKaiser PermanateAecom CorporationSAP AmericaBooz, Allen, HamiltonInternational Business Machines (IBM) CorpWhere to take training for certification: Aspirants must train from an Authorized Training Partner (ATP) of PMI.Who should take the training for certificationAssociate Project ManagersProject ManagersIT Project ManagersProject CoordinatorsProject Analysts, Project LeadersSenior Project ManagersTeam LeadersProduct ManagersProgram ManagersProject SponsorsProject Team MembersEligibilitySecondary degree (high school diploma, associate's degree or the global equivalent)23 hours of project management education completed by the time you sit for the examExam FormatNo of questions: 150 questions Time: 3 hoursDifficulty level: Moderate but requires thorough knowledge of project management principlesDuration to get certified: After completing your 23 hours of CAPM workshop training, you need to dedicate around 45-60 hours to ensure complete preparation for the exam. Your web-based exam results will be visible to you immediately upon completion of the exam.  Course fee for certification: INR 8999, USD 799Application fee for certification: For PMI membership: USD $ 129 plus USD $10 for application fee.Exam fee for certification:In IndiaMember: ₹17,377.00Non-member: ₹23,169.00In U.S.Member: $435Non-member: $4953. PMI-RMP®: Project Management Institute-Risk Management ProfessionalThe pandemic exposed many vulnerabilities that organizations had not been prepared for. When faced with unprecedented risks, organizations need specialists who can identify and assess project risks, mitigate threats and take advantage of opportunities. The PMI-RMP course and certification prepares professionals to perform this role and successfully steer projects in complex environments.PMI-RMP Demand: According to the 2015 Pulse of the Profession® by PMI, "Eighty-three percent of organizations that are high performers in project management practice risk management frequently while just 49 percent of low performers do so". This shows the importance of risk management and the emphasis organizations place on qualified risk managers.Benefits of getting PMI-RMP certifiedApply risk management practices for greater competitive advantageIdentify and measure risks in project development and implementationQuantify and create risk response strategies to deliver products that meet stakeholder expectationsUse a proactive and focused approach to preventing problems, rather than dealing with them once they occurIncrease your visibility within the companyAim for greater career growthEarn salaries upto $115,931Top companies that hire PMI-RMP professionalsWhere to take training for certification: Aspirants must train from an Authorized Training Partner (ATP) of PMI.Who should take the training for certificationRisk ManagersRisk Management ProfessionalsProject ManagersProject SponsorsProgram ManagersProject EngineersProject CoordinatorsPlanning ManagersPlanning EngineersProject Cost Control EngineersQuantity SurveyorsCivil EngineersIT Project ManagersProduct ManagersProject AnalystsBusiness AnalystsProject LeadersProject Co-ordinatorsTeam LeadersTeam MembersEligibilityTo apply for the PMI-RMP® Credential, you need to possess a:Secondary degree (high school diploma, associate's degree, or the global equivalent)4,500 hours of project risk management experience40 hours of project risk management educationORFour-year degree (bachelor's degree or the global equivalent)3,000 hours of project risk management experience30 hours of project risk management educationExam FormatNo of questions: 170 questions Type: Multiple ChoiceTime: 3.5 hoursDuration to get certifiedApplication fee: For PMI membership: USD $ 129 plus USD $10 for application fee.Course fee for certification: INR12999, USD 999Exam fee for certificationIn U.S.Member: $520Non-member: $670Retake fee for certificationMember: $335Non-member: $4354. PRINCE2® Foundation/PRINCE2 PractitionerThe PRINCE2 (PRojects IN Controlled Environments) Foundation and Practitioner credentials are sought-after offerings from AXELOS. There are a number of credentials offered under PRINCE2 that make it suitable for a wider audience. Axelos keeps the PRINCE2 curriculum regularly updated with the latest industry advances, which makes it suitable for new age project management and intensive, demanding projects.  PRINCE2 Demand: PRINCE2 extends its applicability across industries and sectors. This makes it very popular in the market as it is a one size fits all model. Although PRINCE2 was founded in the UK, it has now firmly established its presence in industries across the world. According to a report in LinkedIn, PRINCE2 is the most popular project management methodology. A professional adept at PRINCE2 and holding the credential is highly valuable and sought after by organizations implementing PRINCE2 for their projects.  Benefits of getting PRINCE2 certifiedGuide projects in their entiretyTailor PRINCE2 to suit the needs of projects and organizationsValidate your commitment to continued excellence and quality  Master and demonstrate your proficiency of the PRINCE2® framework  Gain project management best practices and grow your career with confidence Work across projects in diverse sectors and industriesShow your ability to work in challenging work environments  Command higher salaries (upto $99,012 average) than your non-certified peers Top companies that hire PRINCE2 professionalsShellBPTranspower New ZealandIBMHPAquasoftGetronicsSiemensWhere to take training for certification: Aspirants must undertake training from a Certified Partner of AXELOS and an accredited training organization (ATO) with PeopleCert®.Who should take the training for certification?Project ManagersProject CoordinatorsProject AnalystsProject LeadersProduct ManagersProgram ManagersProject SponsorsTeam LeadersSenior Responsible OwnersProduct Delivery ManagersBusiness Change AnalystsProject and Programme Office PersonnelOperational Line ManagerAnyone who wishes to build up knowledge in project management EligibilityThere are no eligibility requirements for the PRINCE2® Foundation certification exam. To qualify for the PRINCE2 Practitioner exam, you must have at least one of the following certifications: PRINCE2® Foundation or higher (applicable only to certificates obtained after 1 January 2009) Project Management Professional (PMP)® Certified Associate in Project Management (CAPM)® IPMA Level A® (Certified Projects Director) IPMA Level B® (Certified Senior Project Manager) IPMA Level C® (Certified Project Manager) IPMA Level D® (Certified Project Management Associate) Project Management Qualification (PMQ) Project Professional Qualification (PPQ) Exam FormatFoundation ExamDuration: 60 minutes (1 hour) Questions: 60 Multiple choice questions Pass mark: 33 out of 60 available, or 55% Use of textbook: No, it's a closed book examPractitioner Exam Duration: 150 minutes (2.5 hrs) Questions: 68 Objective type questions Pass mark: 38 out of 68 available, or 55% Use of textbook: Yes, but only the official PRINCE2® manual is permitted. Duration to get certifiedYou will need to attend 32-hours of PRINCE2® Foundation and Practitioner training from an ATO of AXELOS and PeopleCert®, following which you will be required to take the exams to demonstrate your knowledge of PRINCE2 and get certified. The results of your tests are issued within 2 business days from the date of your exam.  Course fee for certification: USD 1999Exam fee for certification: Included in course fee5.  PgMP®: Program Management Professional (PgMP)® Certification TrainingAnother project management from the PMI, this credential is more advanced than the PMP and certifies the holder's ability to manage complex projects that cover functions, organizations, cultures and geographies. The credential mandates holders to be proficient in the six prime focus areas: Governance, Prioritization, Escalation, Resource Management, Benefits Realization, and Stakeholder Management.PgMP Demand: Credentials from the PMI are known for their rigorous standards and testing, which is why they are well accepted in industries across sectors. PgMP holders are better able to promote integration and coordination of multiple projects for the overall benefit of the program. According to PMI's 2015 Pulse of the Profession® report, an organization's projects are far more successful with program management than without it — 76 percent compared to 54 percent. This further compounds the demand for PgMP professionals. Benefits of getting PgMP certifiedGet in-depth knowledge of tools and techniques to handle complex multiple related projectsUnderstand Program Lifecycle and its processes, competencies, tools and techniques with practical sample templatesLearn to implement large-scale programs to align with business strategyOpen yourself to lucrative job opportunities and leadership rolesWork in projects across geographiesEarn high salaries, upto $139,000 on averageTop companies that hire PgMP professionalsAmazonGoogleMicrosoftCognizantCapgeminiDeloitteJP Morgan ChaseErnst & YoungWhere to take training for certification: Aspirants must train from an Authorized Training Provider of PMI®Who should take the training for certificationTeam LeadsSponsorsProject DirectorsProgram ManagersPortfolio Managers  Project Management Office (PMO) HeadsEligibilityA Four-year Degree (Bachelor's or Global equivalent), with at least four years of Project Management experience and four years of Program Management experience.ORA Secondary Diploma (High school or Global equivalent), with at least four years of Project Management experience and seven years of Program Management experience. Exam FormatNo of questions: 170 multiple-choice, of which 20 are considered pretest questions which are not scored.Question type: Most questions are scenario based and test a professional's understanding and clarity of thoughts on different Program Management concepts.Time: 4 hoursDifficulty level: DifficultDuration to get certified: You have to complete your 24 hours of training from an Authorized Training Partner (ATP) of PMI. Make a study plan and stick to it religiously. The PgMP is considered to be more difficult than the PMP and requires a fair bit of preparation. Once you pass the 4-hour exam you will be PgMP certified.  Course fee for certification: INR 13,999; USD 1199Application fee for certification: For PMI membership: USD $ 129 plus USD $10 for application fee.Exam fee for certificationIn IndiaMember: ₹46,338.00Non-member: ₹77,230.00In U.S.Member: $800Non-member: $1000Retake fee for certificationMember: $600Non-member: $8006. PMI-ACPPMI-ACP Demand: Agile is a fairly new concept in the context of product development. Though organizations reap immense benefits by adopting Agile, the road to transformation can often turn out to be expensive if not well executed. PMI-ACP professionals are therefore in huge demand as they can bring in project management best practices in Agile environments and ensure project success.  Benefits of getting PMI-ACP certifiedThe shortage of Project Managers has increased job opportunities in the Agile environmentYou will qualify for Agile jobs with expertise in Agile methods like Scrum, FDD, Kanban, etc. which are in demand in the industryEarn salaries in the range of $108,000 on an averageEquips you with knowledge of various Agile methodsMakes you more marketableTop companies that hire PMI-ACP professionalsStandard CharteredOracleIBMVMWareSource: IndeedWhere to take training for certification: Aspirants must train from an Authorized Training Provider of PMI® Who should take the training for certification?Project ManagersProject PlannersQuality Assurance StaffDevelopers/ProgrammersDesigners, TestersProject ControllersProduct OwnersScrum MastersScrum Team MembersEligibilityTo apply for the PMI-ACP®, candidates must meet the following requirements:1. General Project Experience2000 hours of working on project teams within the last 5 years or having an active PMP®/PgMP® credential2. Agile Project Experience1500 hours of working on Agile Project Teams or with Agile Methodologies, in addition to "General Project Experience" above;3. Training in Agile Practices21 contact hours earned in Agile PracticesExam FormatNo of questions: 120 MCQ, of which 20 are pre-testDuration: 3 hoursDuration to get certified: Once you complete the course, you need to schedule the exam date. Exam applications have to be submitted and approved by PMI. Online applications m ay take upto five business days to get processed. Once your application is processed, you can schedule your exam date, and on passing receive the PMI-ACP credential.Course fee for certification: INR 10,999, USD 1099Application fee for certification: For PMI membership: USD $ 129 plus USD $10 for application fee.Exam fee for certificationFor members: $435Non-members: $495Retake fee for certificationMembers: $150Non-members: $200SummaryProject Management is among the most sought after job roles, not only in the tech industry but any industry that executes and manages projects. By 2027, 88 million individuals will need to be skilled in project management-oriented roles. This makes it among the hottest job trends in the coming years, and a credential will go a long way in helping you capitalise on this trend.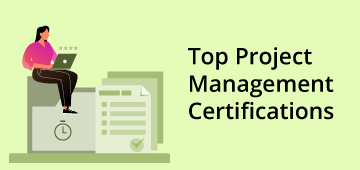 Best Project Management Certifications in 2021
While nothing can replace industry work experience... Read More