Meetings And Their Relevance In Separating Governance From Management
By
Anand Naik
What is management? What is the difference between governing body and management? What is the relevance of meetings in management? Does the management layer need to conduct so many meetings? Seems like simple questions not sure how well it is understood and applied.I am sure most of us have attended or conducted meetings as a part of management governance. Meetings are a part of management governance and are certainly required, but today's managers spend most of their time in meetings, and so important activities of the management layer has taken a back seat. There is an urgent need to separate governance from management.Harvard Business Review did a survey of managers about the effectiveness of meetings, the findings are shocking.65% said meetings keep them from completing their own work. 71% said meetings are unproductive and inefficient. 64% said meetings come at the expense of deep thinking. 62% said meetings miss opportunities to bring the team closer together.The US alone wastes $37 billion per year on unproductive meetings.Based on a Verizon study, 91% of people admit to daydreaming in meetings, and 39% to dozing off. So before you schedule that next meeting, take a moment to think whether it's really needed.Someone once said to me meeting is where minutes are made and hours are lost. How right he is, I am sure most of you reading this piece will completely agree with this statement. There are many meetings which end with the scheduled date for next meeting. The main objective of meetings is value creation, but due to excessive time spent on meetings it fails to add any value.You will realize there are layers in the organization who are involved in just conducting meetings without any outcome and consider this as an effective way of management. Management layer should ideally be involved in planning, executing work or removing roadblock, there should be minimum time spent on meetings. But in reality, the management spends most of the time conducting or attending meetings. Most activities are left to the lower layer of the organization to perform with minimum or no support from management.Even the top management places a huge emphasis on meetings. In many of the meetings, participants who are not required are invited and are required to join.Organizations should relook at the way meetings are done. They should place emphasis on reduction in the number of meetings conducted by the management. If companies reduce the number of unwanted meetings conducted there will certainly be huge savings in cost for the organization, also management will have time to do the actual work.PMO or a dedicated team in all organization should be the custodian of data and information, they should be able to present data as part of meetings. One individual from the management layer should be present for clarification.Management layer should conduct very minimal meetings, the focus should be on getting the activities done and removing the roadblocks. Management should be agile with progress update being near real-time, the meetings should be need-based and agile.Are there ways to reduce the meetings? The answer is yes. Let's look at how this can be done.Ways to reduce internal meetings:1.Invest in Collaboration Software2.Measure the cost of meetings3.Choose meeting-free day for the team4.Enforce the use of meeting agenda5.Stop attending valueless meetings6.Block your calendar time for important tasks7. Invite only required stakeholders for the meetingManagement has too many layers of managers, who conduct meetings and are less involved in the actual activities. All of us have experienced this, whenever there is an issue there are more managers added to resolve the issue, unfortunately, the focus of the manager is to conduct more meetings. There is less focus on adding people at the actual execution layer to resolve the issue. Managers should ideally spend most of their time on the below activities-  Making Decisions – Managers must decide how to make the best use of the resources available and negotiate for the resources that they need. Managers may have to make decisions about what changes should be made, and they often have to react to unplanned events. Gathering and Distributing Information – Managers have to identify and gather all of the necessary information that they need. Much of this information may also have to be passed on to others. Using Interpersonal Skills – Managers need to interact closely with people inside and outside of the organization. As leaders, they must direct their teams to meet organizational objectives. They may also have to represent their department or their company to the external world.If you're a middle manager, it's likely that about 35%-40% of your time is spent on meetings and if you're in upper management, it can be a whopping 50% and above. What's worse is how unproductive these meetings as part of governance usually are. The idea behind writing this article is to bring the focus back on the actual work of the management, and to reduce unwanted meetings conducted by the management.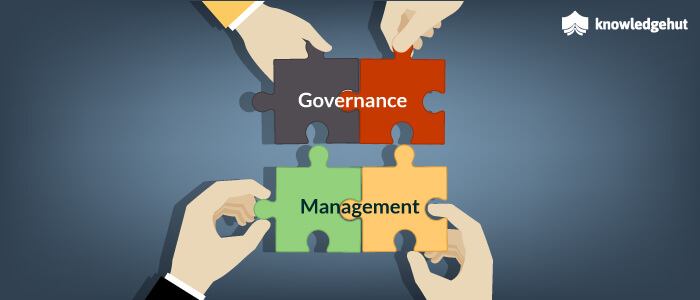 ITIL Pathway For The Best IT Solutions
By
Anand Naik
A service provider should be customer-centric.Why do we have most customers moving from one service provider to another or in-sourcing as the trend is suggesting?  Is this because there is technology disruption happening which is new to even the service providers hence business wants to do it themselves                                                                                                           or  keep moving from one to another service provider                                                                                                            or  Is it that customer is not getting the solution that adds value to his business? Expectations of customers from IT service provider in the last few years have changed and rightly so. In the very beginning, it was all about IT cost benefit which was achieved, the next phase was about process-driven approach which was again achieved (ITIL played a very important role in achieving it). Now the expectation from the customer is about the value IT adds to the business, this is where ITIL should evolve from the way it is taught and used today.  With cloud, automation, AI, Robotics, "as a service approach" being the new buzz word, we need to understand how the process-driven approach evolved to identify and propose solutions that add values to the businesses. ITIL should be taught and used as a process-driven approach to generate IT Solutions which adds value to business.  I would like to take a few processes and lifecycle as examples to illustrate the point mentioned above BRM process: Conventional ITIL would say this process is responsible for managing the customer relations, complaints, satisfaction, requirement etc. Everything to do with customer management. Is this process helping guide the customer business strategy and in turn adding value to business? Was BRM process able to add value to Energy sector during the downturn? Did this process add value during recession to any of its customers? This is where ITIL should revisit the way each of these processes are taught and used in the modern context. Consider, a newly introduced process in ITIL say, Business Relationship Management (BRM) process. The purpose of the process is to maintain relationship between the service provider and the customer for understanding and meeting the business goals. This process is also mandated to do the market analysis and research so as to study changes happening in the customer business and customizes IT solutions which is more proactive than reactive. Service providers should realize that there should be a solution that is affordable during a customer downturn. Now let's look at the service design lifecycle and the process, Service design lifecycle focuses on selecting the service from the catalogue and designing them to ensure continuity, availability, security, capacity and meets the SLA requirement agreed. Does this design lifecycle really address the challenges that the business could face in future? No not at all. The entire design lifecycle is based on developing IT requirement to meet the business needs. Should we not have a concept of alternative design which could be used by the business during the challenging times?  With more and more focus on cloud processes involved in the design, lifecycle approach has less relevance as people will take service which is designed. The only process of design lifecycle is the SLA which we will still need to agree on. Should we not have SLA which are more aligned with business benefit rather than measuring the IT success? Should we not have SLAs like average cost of tickets, new technology impact on % growth of business or % reduction of security incidents etc? In this section would like to touch upon the transition lifecycle. Does it meet today's ever-changing need to transition quicker and faster? Do we even need to transition something at all or just have something new and improved? Should we need to have a view on transformation as part of Service transition? It is very important to realize that companies outsource because they need service providers to add value. Transitions should be closely coupled with the domain or the industry and the business process should be the prime focus rather than the IT lifecycle. A financial client and healthcare sector client may not require the same transition approach, it is very important to have a concept of Tailoring and Transforming in the Transition lifecycle to achieve a better result and add value for the business. The above holds good for Service Operation lifecycle. There has to be a process for customizing and transforming operations to ensure value addition is done for the business. There are two concepts that are very important for ITIL to contribute in the area of developing IT Solution. One is lessons learnt and second is governance.   Lack of learning from what has been done in the past and doing it in a better way for different business sectors is causing many service providers lose opportunity to propose a better solution. One company focuses on automation, and everyone does the same. Are we even factually looking at lessons captured during the journey of setting up a service and do we propose better solution next time around, do we pass the benefit of the lesson learnt to the existing client? The answer is no. "#ITIL helps our teams integrate more smoothly [across incident, problem, change], ensures our processes are seamless, and that the communication flow is that much quicker, concise, and efficient" – Stephen Yurack, @Innovapost https://t.co/PQJJE3kpRT #ITSM — AXELOS Best Practice (@AXELOS_GBP) April 19, 2018 Governance is something that has to be covered by ITIL to ensure better results are achieved. The general understanding is management is governance when in reality management and governance should be separated.  All the lifecycle processes should be governed and only then better results can be achieved. Lack of understanding of governance is the major reason for SLA being green and customer unhappy with the way his business is supported by IT. Conducting meetings, reviews and discussing action items is considered governance. Whereas the focus of the governance should be on IT adding value to the business. I have written these thoughts hoping ITIL is taught to meet the changing needs of the business rather than a set of best practices for IT service providers. ITIL should be a pathway for solutions rather than being a process-driven approach to run IT.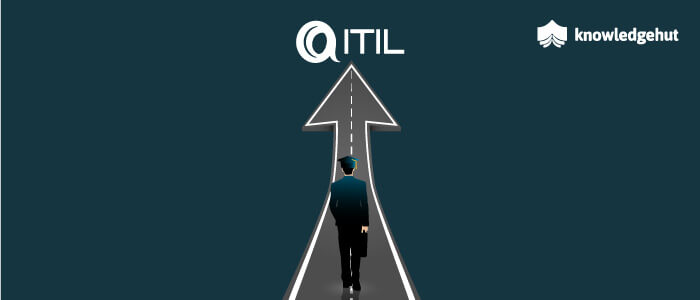 ITIL Pathway For The Best IT Solutions
A service provider should be customer-centric.Why ... Read More