Top 10 Certifications in Project Management
By
KnowledgeHut
Whether it is the IT or non-IT industry, a successful project always depends on a highly competent project manager. An adept and proactive project manager helps the teams in becoming consistently productive and accountable for their tasks and responsibilities. Nowadays project management is a highly pursued job title. Any professional aspiring to be a project manager can greatly benefit from working in this role. This is not only because of the lucrative salary but also because a lot of skills can be acquired after being certified as a project manager, like knowing how to plan, schedule, budget, execute, deliver and then report on the business projects. Here are some of the top certifications in project management that companies are looking for, presently:1. PMP®: Project Management Professional Project Management Professional (PMP)® is one of the top-level project management certifications and is globally recognized as the gold standard in project management. By being PMP® certified, you can work in any industry with any methodology irrespective of the situation. This certification includes all the top necessities required to test your knowledge and skills in managing the project "triple constraints", that is time, cost, and scope.Accreditation body: Project Management Institute (PMI)® Eligibility criteria:Eligibility RequirementFour-year degree or global equivalentA secondary degree or global equivalentYears of Project Management Experience3 Years (36 months)5 Years (60 months)Hours Leading & Directing Projects4,500 Hours7,500 HoursHours of Project Management Education35 Hours35 Hours2. CAPM®: Certified Associate in Project Management Another certification governed and accredited by the Project Management Institute (PMI)®, the Certified Associate in Project Management (CAPM)® lays the foundation stone for the Project Management Professional (PMP)® certification. CAPM® is perfect for professionals who want to move steadily into the project management field. Individuals who do not possess a college degree or have no/minimal experience in the field can also apply for this certification. Accreditation body: Project Management Institute (PMI)® Eligibility criteria:A minimum of 23 hours of project management education before the examination. The minimum educational criterion to go for the Certified Associate in Project Management (CAPM)® certification is a high school diploma certificate or any global equivalent form of education.3. CSM®: Certified Scrum MasterEver since agile methodologies have become the standard in most industries, especially the IT sector, Certified Scrum Masters have been in high demand. Despite various Scrum master certifications being available in the market, the Certified ScrumMaster (CSM)® from the Scrum Alliance is a great way for aspiring project managers to start as Scrum practitioners. Scrum Alliance® offers this CSM® credential and is a non-profit organization that promotes the concept of adopting Scrum and agile practices. The organization globally has 450,000 plus certified practitioners. Accreditation body: Scrum Alliance® Eligibility criteria: There is no set of eligibility requirements to attend this Scrum Master Certification course and it can be taken by freshers or professionals who want to:Extend their careers in project management.Strengthen their grasp of Scrum.4. PMI-RMP®: Project Management Institute-Risk Management ProfessionalNowadays it is normal for any undergoing project to face risks at every stage, thus affecting its execution, success rate, and the final result. This requires planning the project by detecting potential risks, both threats, and opportunities, taking actions to reduce threats, and increasing opportunities.  The Project Management Institute-Risk Management Professional (PMI-RMP)® credential affirms that Risk Managers know the best way to identify project risks and lessen threats while making the best of available opportunities. Accreditation body: Project Management Institute (PMI)® Eligibility criteria: Either Secondary degree (high school diploma, an associate degree, or the global equivalent) 4,500 hours of project risk management experience within the last 5 consecutive years 40 hours of project risk management education Or Four-year degree (bachelor's degree or the global equivalent) 3,000 hours of project risk management experience within the last 5 consecutive years 30 hours of project risk management education5. CompTIA Project+ certificationTraining in the CompTIA Project+ certification will enable professionals to learn and implement common project management principles and important soft skills such as team building, conflict resolution, communication, negotiation, setting, and managing expectations. CompTIA's Project+ serves as a primary-level project management credential.Accreditation body: CompTIAEligibility criteria:There are no strict prerequisites, however, according to CompTIA, a candidate should have at least one year of experience managing, directing, or participating in small- to medium-scale projects.6. PRINCE2® Foundation/PRINCE2 PractitionerAccredited by Axelos, PRINCE2® is a de facto standard that describes project management standards and assists in forming consistency among projects. It began in the UK and then applied it to its government entities. Famous across Europe and now countries in the middle and far east, many industries have adopted these standards and gained impressive results. As a result, PRINCE2® Practitioners are sought-after for their knowledge of applying this framework on projects. There are two key certifications: PRINCE2® Foundation and PRINCE2® Practitioner Certifications. The Foundation certification is an entry-level credential, testing basic project management terminology and methodology. On the other hand, the Practitioner certification tests advanced project managers who have already achieved the PRINCE2® Foundation.Accreditation body: Axelos Eligibility criteria: PRINCE2® Foundation Certification: There are no eligibility criteria for the PRINCE2® Foundation Certification Exam. However, it is recommended to possess basic project management knowledge.PRINCE2® Practitioner Certification: To get certified with PRINCE2® Practitioner Certification, applicants must have one of the below-mentioned certifications:PRINCE2® Foundation Project Management Professional (PMP)® Certified Associate in Project Management (CAPM)® IPMA Level A (Certified Projects Director) IPMA Level B (Certified Senior Project Manager) IPMA Level C (Certified Project Manager) IPMA Level D (Certified Project Management Associate)7. PgMP®: Program Management Professional (PgMP)® Certification Training This certification is created and administered by the PMI® and is the next step, after achieving the Project Management Professional (PMP)® Certification. PgMP® is for professionals who coordinate and manage multiple projects aligned with strategic objectives. This includes directing and managing complicated activities that may extend over functions, organizations, cultures, and geographies.With the PgMP® certification, professionals will strengthen their grasp in the six prime focus areas of program management such as Governance, Prioritization, Escalation, Resource Management, Benefits Realization, and Stakeholder Management. Thus, certified PgMP® professionals will be able to encourage teams to integrate and coordinate multiple projects in a better way. Accreditation body: Project Management Institute (PMI)® Eligibility criteria: Either:A four-year degree (Bachelor's or Global equivalent), with at least four years of Project Management experience and four years of Program Management experience.OrA secondary diploma (High school or Global equivalent), with at least four years of Project Management experience and seven years of Program Management experience. Candidates not meeting the above criteria can also consider the Project Management Professional (PMP®) certification. 8. APM™: Associate in Project ManagementThe Associate in Project Management (APM)™ certificate is an entry-level certification in Project Management and is a globally recognized credential. Governed by the Global Association for Quality Management (GAQM)®, the exam covers 50 Multiple Choice Questions out of which the candidate requires to get 70% (35 out of 50 correct) to pass the 60-minute exam. Accreditation body: Global Association for Quality Management (GAQM)® Eligibility criteria:No formal education or experience required. 9. MPM®: Master Project Manager The Master Project Manager certification is issued by the American Academy of Project Management (AAPM)® and is ideal for both project managers and professionals with business and technical responsibilities. Accreditation body: American Academy of Project Management (AAPM)®Eligibility criteria: Three years of project management experience and training. 10. PPM™: Professional in Project ManagementProfessional in Project Management (PPM)™ course is organized by the Global Association for Quality Management (GAQM)®. This is a mid-level certification that consists of project management components showing how to plan, execute, control, and complete projects as well as training to perform better.  Accreditation body: Global Association for Quality Management (GAQM)® Eligibility criteria:Completion of a mandatory E-Course Candidates should have a certain project management experience. ConclusionAlong with the abovementioned project management certifications, it is recommended that professionals apply principles in their current professions, be on the lookout for newer methodologies and upskill regularly.
Rated
4.5
/5 based on
0
customer reviews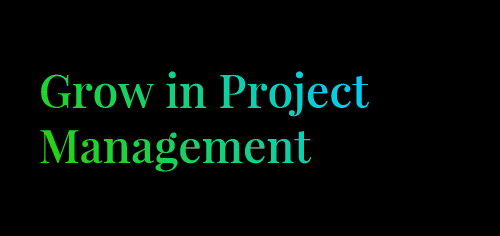 Top 10 Certifications in Project Management
Whether it is the IT or non-IT industry, a success... Read More
Top 10  Advantages  of  Leading  SAFe®
By
KnowledgeHut
The software business has progressed enormously and has been assisting mankind with doing everything, be it in personal life or professional. Despite the progress, a lot of challenges come up for the production teams at many levels. Digital transformation has developed rapidly, and the Agile methodology has made things easier with its iterative process. However, the scaling of agile was important as complex systems began to lose their productivity.There were multiple scaling frameworks introduced like, LeSS, NEXUS, SAFe®, etc. Among these, SAFe® continues to be the best and there are some valid reasons why.Advantages of Leading Scaled Agile Framework (SAFe®)SAFe® stands for Scaled Agile Framework. It works with two primary ideas, agile's iterative development approach, and the lean manufacturing mindset. By lean thinking, it means concentrating on using fewer resources, increasing productivity, delivery quality, and improving ROI.The four major driving factors to develop a product efficiently are time, quality, team morale, and productivity. Leading SAFe® ticks all the requirements at the same time and thus it is an essential project management methodology for many organizations.Here are the most essential advantages of employing the Scaled Agile Framework in businesses:A. Easy access to frameworkInformation about Leading SAFe® is widely available on the internet. Diagrams showing its framework, its configurations and many more vital details are all accessible within a click. One can easily understand its framework by learning it online, provided they have some basic knowledge about the agile methodology to facilitate people in understanding the SAFe framework.B. Incorporates Agile practicesThe SAFe framework effortlessly organizes the agile practices that make it easier for anybody to learn its concepts like the meaning of an agile team, a Product Owner, or a Scrum Master. It is easy to understand and good for beginners too.C. Organized and ExpandedPeople who know about agile before going for SAFe® know why the ideal teams and specialists choose scrum and XP as the leading agile practices. This is the reason SAFe® expanded the agile model to the portfolio and program level. Nothing new or fancy is added but existing elements containing user stories, features, and epic hierarchy are arranged accordingly. This is done to ensure that even teams new to the agile methodology can easily understand and implement SAFe® in their work. Moreover, SAFe® introduced Agile Release Train (ART) that was introduced and used at the program level, making SAFe® a very popular and adaptable framework.D. Easily adaptableVarious frameworks focus only on the development area but SAFe® takes a comprehensive approach while keeping it at the enterprise level. To demonstrate, according to the concept followed by SAFe®, estimates must be completed at the program or the portfolio level and this depends on the features and epics. It is only after this when stories and points are discussed and worked on. SAFe® justifies agile practice at the enterprise level so that the concepts can be correctly embraced.E. SpecificSAFe® offers pinpoint learning with knowledge and information about its framework that is sorted out and appropriate. This enables professionals and organizations to easily assimilate the agile practices for complicated systems. Moreover, being more specific with terms, practices, and concepts enables developers to use them precisely. SAFe®'s functions and ideas are perfect for professionals who are keen on developing software than wasting time debating on running processes.F. Easy to UnderstandLeading agile's concept is simple and easy to learn. Several illustrations, definitions, concepts, reference links, and other details are clearly enlisted and explained. The manner of sharing information with infographics enables people to learn the SAFe concepts and ideas in no time at all.G. Free to useYes, SAFe® is free to use even though it is copyright protected. The official scaled agile framework company website provides ideas and concepts that are freely accessible, and the information can be read, used, and implemented by professionals in scaling their business.H. PracticalThe SAFe framework is not standardized and hence does not help in process development. On the contrary, it helps in providing the best means to improve the process. This allows experts to create processes rather than going through any process development training. I. Complex framework, yet user-friendlyThe SAFe model incorporates the role of both system and enterprise architect that can be located under architectural epics, features, and runway. The DevOps and the user experience (UX) teams work on and understand the development picture without any confusion. Along with that, the non-functional requirements are also introduced in the model. This helps the product managers and product owners to see the full representation of the progress made.Although SAFe® is simple, it is not basic. Because it is a comprehensive framework that comprises all the components required to develop and deliver software. This is the most appropriate solution for modern enterprise software development. J. Industry-relevantThe versions of SAFe® are constantly upgrading, the latest one being SAFe® 5.0. These upgrades work on the same lean agile basics but with more improvement tactics based on the experience with the model. This helps practitioners constantly learn and stay relevant to their current work environments.   The way forwardSo, these were the major advantages of using Leading SAFe®. Organizations use SAFe® in their work environment at a functional team level and then move ahead to cross-functional teams. Additionally, they are assisted by the right trainer to work systematically and fasten scaling the company's progress. Working professionals can learn the skill of implementing the SAFe framework by taking up the SAFe® e-training course with accredited training providers. After being properly trained in SAFe®, it will be easier for professionals to have a lean-agile mindset and help their companies to scale their business.
Rated
4.5
/5 based on
0
customer reviews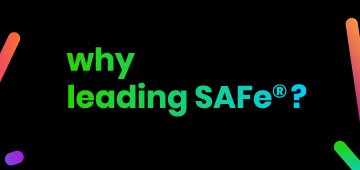 Top 10  Advantages  of  Leading  SAFe®
The software business has progressed enormously an... Read More
Top 10 Business Intelligence Tools
By
KnowledgeHut
Global business companies, top leaders, and developing businesses, all believe in the power of informed decision-making. With the advent of technology and data science, this decision-making power in businesses is witnessing all new heights. Business Intelligence (BI) tools give businesses the evidence to make informed decisions. The latest business intelligence tools are designed in such a way that every aspect of the end-user is considered and the data, critically analyzed, to produce the best results.  What are Business Intelligence Tools?Business Intelligence tools are tools devised to comprehend the huge quantities of data that organizations accumulate using data science. The tools help companies retrieve, analyze, and transform raw data into resourceful business insights. This is further disintegrated into actionable reports that guide them in decision-making. Various tools are available for data visualization, data warehousing, creating dashboards, and reporting. Key aspects like purchasing patterns, market trends, and customer-psyche are derived using these tools. In this process, companies understand their customers better and can predict precise revenue growth and preventive actions against business pitfalls.  Traditionally, business intelligence was gathered from quarterly or yearly reports, but with enhanced technologies, the latest BI tools have introduced a continuous, iterative cycle. Business plans are made regularly and can be populated in mere minutes.  Let us look at the top trending business intelligence tools.  Top 10 Business Intelligence Tools1. SAS Business IntelligenceSAS business intelligence is a self-service tool popular for its advanced predictive analytics. It helps companies use APIs for customization and high-level data integration, along with the protection of business data with security issue identification, and advanced analytics and reporting.  2. Yellowfin BI This tool is mobile-friendly and gives access to 'end-to-end' analytics, empowered with visualization, machine learning, and collaboration. It also has handy features like intuitive filtering and dashboards.  3. Zoho Analytics Customization is the key differentiator in this tool. It is apt for creating in-depth, personalized reports. Its automatic data sync feature with periodic scheduling and AI-powered assistant help in hassle-free blending and merging of data.  4. Tableau Tableau is a free BI tool useful for data discovery and data visualization. It removes the intervention of IT and makes it easy for the user to analyze, visualize, and share data. A variety of data sources like Oracle, MS SQL, Google Analytics, Microsoft Excel, and SalesForce are supported. 5. Oracle BI It is an enterprise performance management system with an integrated query, reporting, and analysis of data. Its distinct features are data alerting, integration, and management in one go. 6. IBM Cognos This tool is ideal for larger companies as it supports the entire analytics cycle. It provides cloud support, mobile support, and online as well as offline reports. It presents a visualized report of the data interpreted using its AI, by automatically analysing hidden patterns of the raw data. 7. SAP Business Intelligence SAP business intelligence tool has been popular for years among businesses of all sizes. Its biggest advantage lies in its transformation of relational databases, which can be used for improved performance, administration, lower cost estimation, and real-time predictive analytics.  8. Microsoft BI and Power BI These tools are web-based and are available in SharePoint with interactive reports running on PowerPivot. Their 3 key differentiators include the dataset, dashboard, and report generator. It is popularly used for analysis, reporting, and master data services.  9. QlikView & QlikSense  These two tools are Qlik's BI tools creating interactive dashboards, visualizations, and apps. An entire relay of the data is visible in one glance, with drag-and-drop options and natural search, allowing instant responses to interactions and changes.  10. Birst This tool offers decentralized company-wide access. It is a cloud-based tool and has a unified semantic layer to maintain definitions and key metrics. It has mobile native apps, predictive analytics tools, discovery tools, and open-client interfaces.  Data Analysis with BIWith new tools to access deeper and wider data, the demand for business intelligence analysts is growing rapidly. BI analysts are the bridge between the business and the customer and help in shaping business strategies to meet the ever-evolving customers' needs. The salary of a BI analyst ranges from $48,701 to $93,243, with an annual average of $66,645. Individuals and data analysts across industries can apply for these roles, and help businesses deal with one of their biggest challenges – customer satisfaction and retention.
Rated
4.5
/5 based on
0
customer reviews

Top 10 Business Intelligence Tools
Global business companies, top leaders, and develo... Read More