How much do Ethical Hackers Earn?
By
KnowledgeHut
IntroductionTechnology has flourished at break neck speed in the past decade. Inventions and innovations have transformed the way we live and work. We live in an interconnected world where everything is online. While this has made our lives easier, it has also made us vulnerable to sophisticated cyber criminals, who at their malicious best attack not just an individual but even a company, and in more brazen attacks even a nation's security and financial health.According to the latest report by Verizon, 70% of cybercrimes were caused by malicious hackers and outsiders. With a lot of sensitive data now being present online, the perception threat has steadily grown over the years.One of the foremost methods to prevent cybercrime is to reinforce the security of IT systems. Moreover, adding a dedicated team of ethical hackers to the workforce can help fix loopholes and prevent malicious attacks. With the surge in cybercrime, the need for cybersecurity has increased. This in turn has led to a rise in the demand for skilled ethical hackers and information security professionals.What is the CEH certification?The CEH(Certified Ethical Hacking) credential from EC-Council demonstrates that you have hands-on knowledge of niche techniques used by security professionals and hackers to prevent cyber-attacks. CEH also provides skills to assess the security aspects, scan the infrastructure, and detect vulnerabilities in the organizations. With the CEH course, you can:Enter into the industry as a security professionalLearn the hacker mentality to get a step ahead of cybercriminalsBoost your career in IT securityImprove your skills and knowledge which is a primary requirement for career advancementThe demand for Ethical HackersAccording to Forbes, "in this current year of 2020-21, the Global security market is worth $173 billion and within the next 5 years this will grow to around $270 billion." Statistics by the Australian Cyber Security Growth Network show that organizations across the globe are expected to raise their security budget by 8% annually.Source: austcyber.comMalicious cyber activities are increasing around the world, as cybercriminals are using sophisticated strategies for infiltration of systems and networks. Therefore, the demand for cybersecurity experts or ethical hackers will continue to increase.Opportunities for an ethical hackerIn India alone, more than 20,000 websites faced defacement, DDoS, or ransomware attacks just in 2019 as per the report of CERT(Indian Computer Emergency Response Team).Therefore, from private organizations to government entities, everyone needs an ethical hacker or security professional to counter unauthorized hacking and strengthen their security needs. As per the NASSCOM report, there will be 72000 security professionals in the coming years.Types of roles and responsibilities of an Ethical HackerCybersecurity experts will get various types of work opportunities from small scale organizations to giant tech corporations, government agencies, research organizations, and many others.The work of ethical hackers will differ and is not limited to the size and requirement of the organization, but also the skills and experience of hackers. However, here are some overall responsibilities expected from ethical hackers.To protect IT infrastructures, networks, devices, and data from cybercriminalsMonitor application and network performanceTo perform security tests to validate the strength of application, devices, and networkImplement information security management system to be followed by the entire organizationTo set detection and prevention facilities and make a barrier from outer /unauthorized accessTo stay connected with top management with updated risk management and business continuity plans.To perform all the above tasks and operations there are multiple designations hired by organizations, ranging from entry-level security personnel to CISO (Chief Information Security Officer). This pyramid shows the various levels of roles for cyber security professionals.Job roles and salariesEthical hackers can take on a variety of roles.Consulting - As explained earlier, almost all organizations require security professionals to secure their network,  data, devices, etc. Some organizations prefer to outsource the security solution rather than hire on their own.  In this case, the organization expects customized security solutions and suggestions and advice on protection of their assets against cyber-attacks.Bug bounty - Many organizations and tech giants organize bounty programs for hackers to find out vulnerabilities in their applications or websites and offer attractive cash prices.Training - Ethical hackers can provide training to professionals and students for advancement in their careers. These types of training also help to spread awareness in the society against cybercrime and to keep them secure from any potential fraud.Events - Tech giants like Tesla invites hackers to hack their cars. There are similar events for hackers to perform their skills and earn prizes, or in some cases jobs with handsome packages.The salary range for ethical hackersLucrative salaries are the most attractive part of this profession. Salaries in this field vary based on location, designation, skill, and experience. As we have seen in the pyramid earlier, there are multiple roles in the security field, with packages increasing from bottom to top. All organizations value their security, and are ready to pay top dollar for qualified candidates.As per a survey, the average salary of an ethical hacker or information security officer is INR 12,00,000 per annum with 3-5 years of experience. This is just an average figure. In some cases in New Delhi & Mumbai, suitable candidates got paid as much as up to INR 18,00,000 p.a. even without work experience.The package information mentioned above was just for India. Let's have a look at the below table to understand the worldwide salary ratio based on designation and experience.Do you have the skills for it?Before you decide to pursue ethical hacking as a profession, here are some skills you have to master:FocusPatienceStrategy making abilityGood CommunicationCuriosityDisciplineZest for learningThinking out of the boxPositive attitudeTop 10 technical skills:-Excellent computer skills  LinuxNetworking & InfrastructureProgramming skillsDatabase management systemsCryptographyCloud technologiesWeb applicationWireless technologiesPenetration TestingImportance of ethicsHave you heard the term 'Royal Guards'?  It refers to an elite group of highly skilled warriors who act as a monarch's personal security guards. The monarch and the kingdom trust them and feel safe while surrounded by royal guards.In this field as well, an ethical hacker or a team of security professionals act as royal guards of the organization. Organizations trust the security professionals expecting security and implicit loyalty. Security professionals must be highly ethical, as they can have access to the most vital information systems, data, or any other assets. An ethical hacker must follow ethical /genuine practices during the entire employment term (and even after leaving a company) and uphold the trust of the management.EC-Council has written 19 steps of  'Code - of - Ethics' which must be followed by all ethical hackers to maintain the dignity of the profession.Below is a sample:As an ethical hacker, you must keep private and confidential information gained in your professional work (in particular as it pertains to client lists and client personal information). You should not collect, give, sell, or transfer any personal information (such as name, e-mail address, Social Security number, or another unique identifier) to a third party without the client's prior consent.ConclusionHighly skilled hackers will always be in demand because in the digital age, all organizations need to stay protected from hackers at any cost. This is a career that is surely future-proof!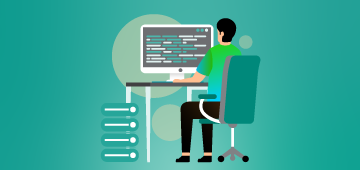 How much do Ethical Hackers Earn?
IntroductionTechnology has flourished at break nec... Read More
The Top Information Security Certifications to Consider
By
KnowledgeHut
Cybercrimes have the ability to cripple even robust security systems in a matter of minutes. Malicious hacking has compromised the sensitive data of many individuals and enterprises. The only way to counter malicious hacking is to detect vulnerabilities in systems beforehand and take preventive measures.This is where 'ethical hackers' or 'white hat hackers' come into the scene. An ethical hacker, according to the EC-Council, is an individual who specializes in ethical hacking tools, techniques, and methodologies to secure an organization's information systems. They work with organizations to make their security systems more fool proof. Ethical Hackers have become national treasures to governments as well as the most coveted assets to workforces in some of the finest companies across industries.If you are contemplating a career in ethical hacking, below are the top certifications you could consider getting to get a foothold in the ethical hacking industry.Certified Ethical Hacking (CEH)CEH is the oldest and most popular certification in ethical hacking. It is accredited by the prestigious EC-Council and is considered a must-have for aspiring ethical hackers. The latest version is CEH v11 and it trains you in the latest commercial-grade hacking tools, and methodologies every ethical hacker and information security professional should be aware of.On completion of the CEH course, you will have the skill set to detect vulnerabilities in target systems and undertake preventive measures to resolve them for the security of systems. The training will help you develop the mindset of an ethical hacker and validates your credibility as a skilled professional in white hacking.As far as jobs are concerned, the opportunities for CEH certified hackers are numerous. Typical job roles include:Penetration testerNetwork security specialistEthical hackerSecurity consultantSite administrator & auditor.This certification gives you the opportunity to not only work with corporates but also Government organizations. Since the threat of cybercrimes is always present, ethical hacking experts are an asset to the Govt IT sector, National Security Agency (NSA), the Committee on National Security Systems (CNSS) and the Department of Defense (DoD).Certified Information System Security Professional (CISSP)The CISSP certification trains you to design, implement and manage even the most complex cybersecurity programs. Accredited by the (ISC)², it validates your prowess as a security professional. It trains you in different areas like access control systems and methodology, business continuity planning and disaster recovery planning, physical security, operations, security, management practices, telecommunications and networking, security architecture application and systems development, law, and ethics.In order to be eligible for the CISSP credential, you should have a minimum of 5 years of relatable experience or four years of the aforementioned work experience, plus an information security degree from a National Center of Academic Excellence or a regional equivalent.With the CISSP, you become eligible for the following job titles:Security consultantSecurity analyst/ managerSecurity systems engineer/auditorDirector of securityIT manager/DirectorNetwork ArchitectSecurity ArchitectCertified Information Systems Auditor (CISA)People who hold CISA certifications are responsible for implementing the security controls in organisations. CISA is a sought after certification from ISACA, a global association that serves more than 145,000 members in more than 188 countries worldwide. CISA is the gold standard of achievement for professionals trained in auditing, monitoring, and assessing an organization's business and IT systems. As a CISA certified auditor, you will have adequate knowledge to identify risks in target systems and fix them before malicious attacks occur.Certified Information Security Manager (CISM)The CISM certification, also from ISACA, indicates your expertise in multiple domains like information security governance, program development and management, risk management and incident management. It is highly recommended for security consultants and managers who have technical expertise in information security and controls. CISM is a natural fit after the CISSP certification, especially for a smooth transition into managing and overseeing information security at a strategic level.Certified in Risk and Information Systems Control (CRISC)This certification from ISACA validates your capacity to identify and manage IT risks while implementing and maintaining information systems controls. A highly-valued credential, the course explores various topics like IT Risk Identification, IT Risk Assessment, Risk Response and Mitigation Risk and Control Monitoring and Reporting.ISO 27001:2013 LI/LAISO27001 is a widely recognized certification in the information security industry. It has multiple related modules that explore various information security controls.There are two job titles you can pursue after this certification: Lead Implementer and Lead Auditor. The Lead Implementor is responsible for implementing the security measures in target systems as per ISO 27001:2013 standards. The Lead Auditor is hired by certification bodies to audit organizations that have applied for ISO certification and check if measures have been implemented properly.Certified Penetration Tester (CPT)Issued by the Information Assurance Certification Review Board (IACRB), this program trains you to become a well-versed penetration tester. Penetration testing or pen testing is the assessment of computers, application security architecture, and networks to detect loopholes that are prone to malicious hacking. The course trains you in Pen Testing, Network Testing and attacks, Windows vulnerability, Linux/Unix vulnerability, Enumeration, Web App Testing and Wireless Testing.CompTIA PenTest+This is another leading certification in cybersecurity from CompTIA.org. It offers security+ as a beginner certification, and Pentest+ as an advance level certification. CompTIA Pentest+ covers the entire process of vulnerability assessment starting from information gathering, scanning, exploitation, and reporting.This certificate will give you information about:Exploits and its useVulnerability enumerationInformation about BASH, PowerShell(windows), Python scriptReport CreationLicensed Penetration Tester (LPT)Yet another certification provided by EC-Council, is the Expert level Pen testing certification. This is an intensive certification program meant for expert cybersecurity professionals. Through this course, you will learn how to perform advanced penetration testing concepts such as fuzzing, PowerShell scripting, BASH, Python, Perl, and Ruby environments, scripting, and mobile device penetration testing, among others.Considering the above certifications, the onus to choose the right one is upon every aspiring cybersecurity professional out there. For a smooth learning journey, get started with a basic training program like CEH and gradually move on to the rest. Choose a recognized training provider with years of experience to help you chase your career goals with confidence.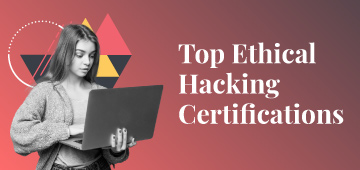 Role of HR in the Post-COVID Work Environment
By
KnowledgeHut
Covid-times have brought to the fore the shortcomings of the traditional workplace. Organizations are relying on HR to deal with new age disruptions like lack of engagement, employee retention and motivation. The solutions adopted by the most successful HR teams?—Go agile while helping employees re-skill and up-skill."The pandemic has resulted in people getting more stressed and less engaged at work"—American Psychological Association"An agile workforce has emerged as a key differentiator between successful and non-successful organizations" — Accelerating Workforce Agility and Resilience - AonOrganizations that focused on helping their employees upskill were ahead of the competition and more confident of the future — PwC Talent Trends 2020The millennium has brought with it extraordinary advancements. There are no technological borders anymore and projects have gone pan-global. Forrester terms it as 'customer obsession', and what an obsession it is, indeed! The customer is the king and everything an organization does is geared towards giving the customer, who is the most important stakeholder, an unparalleled experience. The bar has been set high, and organizations have to scale up to survive and grow in this competitive market.But the convergence of all these expectations can take a heavy toll on the workforce.  Just as innovations are being introduced at break neck speed, so are millennial employees expected to out-perform and bring to the table new skills that will fuel the innovation needed to meet new-age customer demands.Add to this, old management styles, hampered by processes and policies that are now termed 'old school' can seriously stagnate any form of innovation and progress. Today's extraordinary circumstances, be it the economy or the COVID crisis, has put the spotlight back on the drawbacks that are holding back organizations and people from reaching their full potential.Some of the challenges faced by human resources are as follows:Lack of Agility: A monolithic human resource structure is not nimble enough to keep up with changing ideas and business solutions. Fast changes in the environment, markets and employee attitudes require policies and processes that help in taking quick decisions and implementing impactful solutions. Remote working has changed the work landscape and forced HR to re-think employee allocation, potential and adaptability. A non-agile workforce is unable to adapt to or support change, and this skill-gap has become more conspicuous in the remote working scenario.  Research by McKinsey indicates that agility has the potential to improve the customer experience by up to 30 percent.Lack of Employee Engagement: The millennial workforce is a new breed altogether.  They have a different set of expectations, a different vision and different motivations.The COVID situation has further deepened this divide and the HR cannot engage the workforce as before. Changing the status quo and addressing this individualistic workforce is a major challenge. Successful employee engagement leads to a more motivated staff that is empowered and puts the focus back to where it needs to be—on the customer.An analysis by Mckinsey showed a 20 to 30% financial improvement with improved employee engagement.Decreasing Productivity: According to a research study by Ernst and Young "around 70 per cent of the organizations believe that the single biggest concern for continued remote working is fall in productivity".Managing the remote workforce, re-prioritizing processes and solutions and helping employees cope with newer working technologies and models is a challenge for HR in most organizations. According to the survey, "less than 35 per cent organizations are prepared if the crisis escalated and less than 10 per cent have undertaken contingency and scenario planning."Lack of Collaboration and Cross- learning among Team Members: It's not always a team that is super talented or the most brilliant that completes a successful project, but one that is most collaborative.For an HR team, ensuring this collaboration could well be an unprecedented challenge. As projects go global and team members spread across the world, the HR team has to make sure that people from different cultures and diverse languages collaborate efficiently and implement improvements to meet organizational objectives. A lack of collaboration between team members creates silos, inhibits the process of continuous learning, teamwork and commitment and breaks the business value chain.Long-term Impact of Remote Work on Collaboration and Organizational Culture:According to a survey by Harvard Business Review, as teams become more remote, there is a decline in cross collaboration.Sure it also helps to have team mates who will join you in your coffee breaks, but collaboration is more than that. It's about sharing work, knowledge and experience. Interaction and team activities help enhance collaboration. Collaboration leads to innovation. Collaboration fosters not just the team spirit but enhances individual confidence and contribution. But having team building activities can be a challenge when working remotely. The HR needs to be more proactive in establishing a collaborative culture and ensuring that the process of cross learning remains continuous. What can HR do to ensure continued business excellence?HR is more than just recruiting and policy creation. In today's world they are a key partner in ensuring organizational success. And it is the HR that recognizes and fosters talent through a process of continuous learning."It's about getting the best people, retaining them, nurturing a creative environment and helping to find a way to innovate", says Marissa Mayer, CEO of Yahoo.So, how does one do it?Invest in a learning culture: Continuous learning should be part of a company's DNA. Upskilling and reskilling will keep employees engaged and updated with the latest technologies, a fact corroborated by the best minds in the industry.  41% of the CEOs who were part of PwC's 23rd Annual Global CEO Survey said that "their upskilling programme has been "very effective" in creating a stronger corporate culture and engaging employees."Introduce Agile culture: Agile adoption leads to significant improvements in ROI, accelerates growth and fosters innovation and stability. And it's not just about the bottom lines. This research by McKinsey found that agile organizations did a better job of handling the COVID crisis than their peers. Agile teams were better able to adapt to changing business priorities and models and ensure customer satisfaction. The HR department is a key contributor to ushering in an organization-wide agile transformation. Enabling training to help leaders embrace agility and turn into coaches, breaking up large teams into small, high-performance and self-functioning bodies, creating an environment of continuous improvement and learning and encouraging strong policies of engagement and transparency are some of the ways.Improving remote collaboration: In the coming years, work from home and remote working will be the norm more than an exception. The Gig economy is growing and soon will influence federal government policies. According to stats, more than 50% of the US workforce will be a part of the Gig workforce by 2027. HR will have to come up with policies that will help talent fruitfully engage with the organization remotely, while keeping the pace of innovation and progress steady.A nimble and pro-active HR is the cornerstone for an organization to remain relevant in these stressful times. Being able to recognise change, accepting and adapting to it will be the key differentiator between success and failure.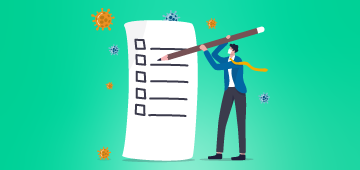 Role of HR in the Post-COVID Work Environment
Covid-times have brought to the fore the shortcomi... Read More