How to Become an Entry-Level Project Manager: 5 Things You Should Know
By
Vikash Kumar
Over the time you have figured out what separates an impressive project manager from the rest is by securing the position you are seeking. Start by doing tons of research regarding businesses and people you wish to work with. And most important of all, accept the fact that no one ever gets it perfect neither will you do. Being difficult and demanding in nature, the role of a project manager requires immense flexibility and unwavering leadership, but to helm, such a role is equally rewarding. Planning, organizing, delegating, budgeting and documenting every aspect are core duties performed by these professionals. Do you think that you have excellent organizational skills and a knack for communication? If so, project management could turn out to be a perfect career choice for you. Now I have come across many people who underestimate their potential as they haven't worked in a similar role before. Well, never discount your experience.Lack of experience doesn't mean that you don't have the right skills. A lot of key attributes such as leadership and time management are required to succeed in the field of project management. In a few experiences that you can include in your profile as a project are a blog, planning an event (e.g., charity evenings, weddings, etc.) and even home improvement projects.Throughout my decade of the journey in the digital realm, first as a software developer and now as a project manager, I have thoroughly managed to conclude on a few tips and tricks that will work brilliantly, turning you into a project god. According to me, one has to be a bit of renaissance person to be a successful project manager. Skill and natural abilities like being a tactical problem solver to reading the nuances of human behavior need to be the must-have skills for a project manager. Tips to consider for Entry-Level Project Manager Listen and engage- Listening is the first step of learning. If you can't listen, chances are learning automatic gets reduced. Being a beginner, it's time for you to soak everything up. Pay attention to detail to your work environment, team, study your clients and customers well and start recognizing the strengths and weaknesses of your team players. That's your job. Always remember the more people you can get on your side, the more success you will have.                                                                                           Source: Skillsyouneed.com               Know your project management tool-  Scheduling your projects on a daily basis, using collaborative project management tools are included in their day's work. Finding ways to optimize the platform and encourage team members to participate on a thorough basis you may also decide to take the lead to find a product that serves your needs in a better manner. An initiative might win many points for you. Be a productive team player - Unity matters the most, whether you are a developer or project manager, I am sure you both aim to serve your team in your project's best interest, so learn how to optimize your reliable team members especially in regards to expertise. In addition to this, never be the person who waits for too long to let others know there's a problem brewing. So try being a transparent problem solver and make your team understand the moment you spot something wrong you will take immediate actions. Be a problem solver - Well, this skill is required in every profession. You might come across a situation when your juniors tend to rush into the doing of a project. They might not even analyze all the dependencies and identify all the risks in prior. During such cases, a PM sees how much preemptive problem-solving needs to be done. You can even put a Private Investigator hat and find out the why-what-where-and-when of what caused the project to fail. After all the best lessons are the ones that are learned from mistakes. But make sure you apply your learnings.                                                                                              [Source:  www.indstate.edu]Know your customer - Customer will always be your king. So it is essential to know who exactly you are working for. And if you try knowing them as individuals, it's even better! Understand what your customer's goals, vision, and mission are. To be precise, think of what they care about or how do they communicate, can they deal with change smoothly or do they like facing conflicts/ solve problems. Reacting to your customers and clients in the most appropriate and meaningful way can compel your bosses to utter the word "promotion" in no time. Communication- Strong communication is no longer an exception — it is a vital element required. Brush your skills so that you can clearly articulating visions, ideas, goals and project issues to a variety of people whether team members or stakeholders. Communication isn't all about being effectively verbal it even includes written skills. Do you think you are honed for report writing as well? If not, please consider enhancing it as you may require scribbling for meetings and presentations. Let the technology do wonders - A profound transformation is at hand, but how equipped are you to see the potential and perils of the business and technology landscape? Businesses are going to great lengths to learn more about how this technology impacts their bottom line so why don't you. Programs like Smart Sheet, help streamline regular status reports by using collaborative software that make prioritizing tasks simple and easily distributed. Competence - Many of you often have this misconception that leadership competence refers to the project leader's technical abilities. In fact, leaders are chosen on the basis of how they lead others rather than on technical expertise. So, make your teammates believe that you are confident about your moves. Prove that you can challenge, inspire, enable, model and encourage in a short span.Work your way upRemember, no great things are built overnight. The same goes for your career. Although you have all the right skills you need to succeed, chances are some roles may still be out of your reach. So be patient! Apart from this, being in charge doesn't mean you have to take on a dictator's personality. Treat people the way you'd like to be treated- Respect people around. Role of a project manager is not as easy as it sounds.  Remember you are the cartographer of every individual worker's efforts. So make the most of it!
Rated
4.5
/5 based on
20
customer reviews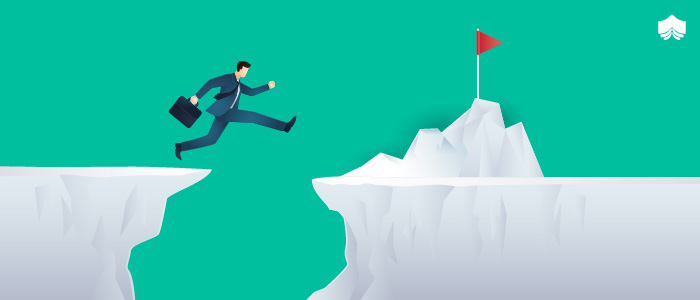 Six common myths about Microsoft Azure
By
Annie Button
You may be interested in moving your infrastructure to public cloud storage and services such as Microsoft Azure. This form of storage is becoming increasingly popular for its perceived ability to enhance efficiency and simplify your digital operation. Part of what has made Azure such a renowned option is the familiarity of the software – with a setup in common with other Microsoft products.But there is a great deal of misinformation on Microsoft Azure and this has led to the establishment of common half-truths or misapprehensions about the services. Whether you are interested in simple public cloud hosting or a more advanced personalized solution, Azure has the services to suit you.Here we take a look at six common myths about Microsoft Azure, examine the truths behind them – and why you should consider choosing Microsoft Azure.Myth 1: Azure is too complicated for my businessSome organizations are concerned that switching to Microsoft Azure would be too complicated and they lack the technical expertise to make it work. However, one of the major benefits of Azure is that if you are familiar with other Microsoft and Windows products you will find it actually relatively easy to use. The service has been designed to be suitable for businesses of all sizes, so there is no reason to assume you will be overwhelmed.Of course, not every company has the technical knowledge and it can leave owners worried that they will not feel in full control of their infrastructure. Thankfully, however, it is possible to work with specialists who can offer managed Azure hosting services. So, whether you need just a little help with Azure deployments or a fully managed package, there is something out there to suit your business.Myth 2:  It's a security riskWith rules and regulations such as the GDPR (General Data Protection Regulation) coming into force, it has never been more important to have powerful cybersecurity in place. This means that many businesses worry that their data is put at risk if they use services like Microsoft Azure. However, if this is a concern for you, it's worth knowing that Azure holds the most comprehensive list of compliance certifications of any cloud provider.Microsoft is an industry leader in privacy protection with unique residency guarantees to protect data at all times. The system is designed to give customers complete confidence in their security. So ultimately you can have complete peace of mind that working with Azure can keep your business entirely secure and private.                                                                                                 Source: Home SecurityMyth 3: The costs are prohibitiveIn some cases, businesses are put off the idea of switching to Microsoft Azure because they believe either that the cost of changing the infrastructure and working practice will be too high, or the actual ongoing costs are too expensive. Of course, it is natural to be want to be in complete control of finances but it can often be the case that businesses that are not willing to invest in infrastructure get overtaken by competitors who do.Clearly, this will depend on your business, but it should be noted that a switch to Azure can see excellent improvements in efficiency and productivity. Additionally, Azure is engaged in a pricing battle with other services - which ensure that the costs of bandwidth and storage are kept to a minimum.Myth 4: Efficiency is the only reason to switch to public cloud storageYes, there is no doubt that increased efficiency is a major benefit of using public cloud storage services with Microsoft Azure, but it is far from the only reason to consider making the change. One of the best reasons to choose public cloud storage is the increased innovation it allows – this might even top reason. It allows your developers to spend their time actually developing, rather than simply on the time-consuming maintenance and management. Azure actually handles many of the complex tasks for you, taking that burden away from developers and freeing them up. This could give them time to work on anything from machine learning or business-critical enhancements to your website. Myth 5: It's incompatible with the open source software It is sometimes assumed that Azure is completely incompatible with popular open source software, which could make it difficult to implement alongside your existing infrastructure. If this was true it could make it potentially extremely challenging for those businesses that currently utilize open source software as it would mean not only changing over their system to Microsoft Azure but also changing many internal systems.Myth 6: Using the cloud effectively means ONLY using the cloudPerhaps you are concerned that if you make the move to Azure you are committing the whole of your business to the cloud. Some businesses do not fully understand how the cloud works and it can put them in a position where they never consider services such as Azure because they don't think it would be appropriate for them. However, this does not need to be the case at all as Azure supports hybrid functionality, allowing you to keep on-premises infrastructure in place and simply work with Azure to offer additional capacity. The solutions can be completely bespoke and based around the needs of your company, so there is no reason to assume that you have to stick with a one-size-fits-all package. If you are still concerned about whether Microsoft Azure is right for you, it's a good idea to speak to specialists, who have experience working with businesses like yours. Whether you would benefit from a hybrid system or hosting based entirely on the cloud, they will be able to advise you as to whether it is a good idea to make the switch.
Rated
4.5
/5 based on
11
customer reviews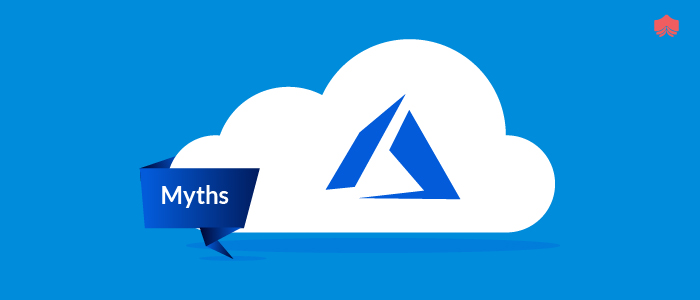 Six common myths about Microsoft Azure
You may be interested in moving your infrastructur... Read More
Why Stop Inventing New DevOps Combinations?
By
Koen Vastmans
DevOps - What's in a name?The term DevOps is well known by now. It was initially introduced by Patrick Dubois a Belgian IT consultant who organized an agile oriented event in October 2009 and named it DevOpsDays, targeting not only developers but also systems administrators, managers, and toolsmiths from all over the world. After the conference, the conversations continued on Twitter with the hashtag #DevOps.If you want to know more about the origin of the DevOps, you can check the video given below which gives you a lot of background about the reason why Patrick Dubois initially started this DevOpsDays conference:DevOps and the rise of the combinations and derivatives With the increasing popularity of DevOps, more people start to give their definition of DevOps. The different definitions of DevOps that go around can differ, depending on what aspect(s) of DevOps you want to focus.In a previous article, I wrote about how to explain DevOps in 5 letters - CALMS or CALMR i.e CALMS framework for DevOpsSome other definitions tend to focus primarily on the automation aspect, omitting the Agile foundation. As a consequence, you get the first combination of DevOps, named BizDevOps or BusDevOps. There are different interpretations about what BizDevOps actually means. "BizDevOps, also known as DevOps 2.0, is an approach to software development that encourages developers, operations staff and business teams to work together so the organization can develop software more quickly, be more responsive to user demand and ultimately maximize revenue."At the same time, it is the most disputable definition. This definition assumes that DevOps is mainly a technology-driven initiative that hardly involves business people. But as mentioned in my previous article, the foundation of DevOps is culture, which goes back to the agile principles. And we all know that agile without business is only symptomatic. So DevOps without business is as symptomatic as agile without business.According to the Dzone article, DevOps is focusing on a single application or system whereas BizDevOps is focusing on the entire enterprise with all its complex processes and the mixture of applications and systems that support these complex processes.According to this article, BizDevOps provides an answer to dealing with:OK, fair point, but these aspects could as well be tackled by defining proper value streams and Agile Release Trains to deal with all the links and dependencies between these systems and applications. I don't see the need to come up with a different term.I guess you understand by now that I am not a big fan of the BizDevOps term and the confusion it creates. But it can get worse. It was some likely clever tool vendors that came up with the term DevSecOps. And if it is not the tool vendors that invented it, at least they were so clever to jump on the wagon to support the need for more security awareness in DevOps.Nowadays, large tool vendors using of the term DevSecOps instead of DevOps.Here's my opinion on this: security should be an integral part of DevOps. It should be a part of the culture:Don't only think about what something functionally should do, but also what can go wrong (think Abuse or Misuse cases). It is also a part of the automation. All security related tests should be automated as much as possible. Think about scanning vulnerabilities in your own source code, vulnerabilities in external libraries that you use, scanning your container images for vulnerabilities, or even - up to some extent - automated penetration testing. It is also a part of Lean principles: when a security test in your build pipeline fails (e.g. scanning your source code discovers a critical vulnerability), you stop the line.So again, the is no reason why the term DevSecOps should exist at all.Now that we have business and security covered, we can go on and see who else could feel denied or at least ignored? Maybe DBA's? Or any other person involved in data management? Maybe, that is the reason why we also have DevDataOps nowadays.I could go on for a while like this. But you get the point by now: it is uselessMaybe the DAD is right!I recently got to read an interesting article on disciplined agile delivery, the information portal from Mark Lines and Scott Ambler of their Disciplined Agile Delivery, or short DAD. DAD is not - as they call it - an agile methodology, but a process selection framework. DAD is the kernel of a layered model, like an onion, that they call Disciplined Agile and that consists of the following layers:Let's explore each aspect in Disciplined Agile Framework mentioned in the diagram.1. Disciplined Agile Delivery (DAD)Disciplined Agile Delivery (DAD) aspect consists of initial modeling and planning, forming the team, securing funding, continuous architecture, continuous testing, continuous development, and governance all the way through the lifecycle. The Disciplined Agile Delivery (DAD) framework supports multiple delivery life cycles, basic/Agile lifecycle based on Scrum, a lean lifecycle based on Kanban, and a modern Agile lifecycle for continuous delivery. This aspect is responsible for addressing all the aspects of solution delivery.2. Disciplined DevOpsDisciplined DevOps streamlines the IT solution development and IT operations activities, and supports organization-IT activities, to benefit more effective outcomes to the organizations.3. Disciplined Agile IT (DAIT)DAIT aspect helps to understand how to apply Agile and Lean strategies to IT organizations. This aspect comprises of all IT-level activities such as enterprise architecture, data management, portfolio management, IT governance, and other capabilities.4.Disciplined Agile Enterprise (DAE)DAE can predict and respond quickly to the changes in the marketplace by facilitating a change through an organizational culture and structure. This aspect can be applied to organizations having the learning mindset in the mainstream business and underlying lean and agile processes to drive innovation.The second one, Disciplined DevOps principles deal exactly with what I mentioned before: the different derivatives and combinations of DevOps. They start by giving an answer to the question of why it is so difficult to come to a common definition of DevOps:Specialized IT practitionersMany IT professionals still tend to specialize, choose a focus, like DBA, enterprise architect, operations engineer, or whatever. Each discipline will focus on its own aspect of DevOps.Agilists are focused on continuous deliveryBecause of their focus on releasing daily or even several times a day, a lot of discussions deal with bringing new features faster and more frequently to production and not paying attention to all aspects of DevOpsOperations professionals are often frustratedSystems administrators are crunched between the push of the development teams to deliver faster and more frequently and the typical stringent service management processes they have to deal with, that are not yet adapted to the need for more frequent changesTool vendors have limited offeringsA fool with a tool is still a fool… DevOps tool vendors only focus on these DevOps-aspects that their tools coverService vendors have limited offeringsSimilarly to tool vendors, service vendors will only focus on these DevOps aspects that their  services can currently coverTool vendors treat DevOps as a marketing buzzwordSurfing the waves of the hypes, vendors might be persuaded to rebrand their existing toolset to something DevOps-ish, because it sounds better in a sales pitch. Sounds like window dressing…The DevOps = Cloud visionApparently, some people think that implementing DevOps in your organization can only succeed if you move to a cloud-based platform. Although cloud-native development practices are a facilitator for implementing DevOps, it not a requirement. And moving to a cloud platform definitely isn't a requirement.All these reasons make that person come up with DevOps combinations that give an answer to only part of the problem.Disciplined DevOps mentions the following visions:1. BizDevOpsBizDevOps is a basic DevOps vision that explicitly brings the customers into the picture. BizDevOps is also called BusDevOps. DevOps is not just for teams, but it can be potentially applicable to any team supporting an incremental delivery lifecycle. The BizDevOps workflow consists of Business Operations, activities of delivering of products and services to the organizations. BusDevOps seeks to streamline the entire value stream, not just the IT portion of it. Its workflow is depicted in the diagram below.2.   DevSecOpsAnother common improvement over the basic DevOps vision is something called DevSecOps. The aim behind this vision is to ensure data security by getting the various security issues, adopting the latest security practices, and finding out and addressing the highest priority security gaps [DevSecOps]. This vision includes collaborative security engineers, exploit testing, real-time security monitoring, and building "rugged software" that has built-in security controls. The workflow of DevSecOps is shown in the figure.  3. DevDataOpsThe aim behind DevDataOps is to maintain a balance between the current needs of data management consists of providing timely and accurate information to the organization and DevOps to respond to the marketplace. Supporting data management activities include the definition, support, and evolution of data and information standards and guidelines; the creation, support, evolution, and operation of data sources of record within your organization; and the creation, support, evolution, and operation of  data warehouse (DW)/business intelligence (BI) solutions. The following figure depicting the workflow of DevDataOps.Or should we just stick to the term DevOps?Even though the message of Scott Ambler and Mark Lines is perfectly reasonable, not everybody might the term Disciplined DevOps. It fits their framework like a glove: everything boils down to Disciplined. If you don't want to be framed into the Disciplined Agile/DevOps framework (pun intended), you may as well stick to the term DevOps and make sure that you cover all the aspects, which include business, security, data, release management and support.
Rated
4.0
/5 based on
11
customer reviews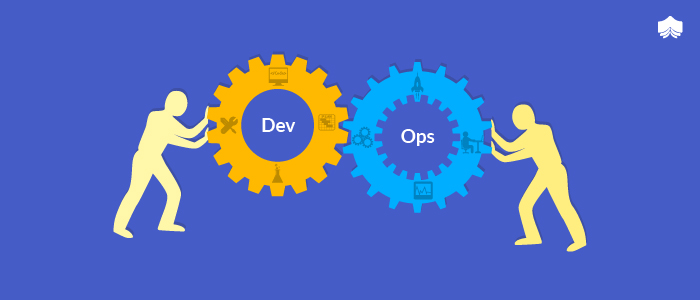 Why Stop Inventing New DevOps Combinations?
DevOps - What's in a name?The term DevOps is well ... Read More