What is the Difference Between PSM1 and PSM2?
By
Elizabeth Harrin
Many of our students want to take a recognized certification to show that they have the skills, knowledge, and experience to excel in the role of Scrum Master.  A popular choice for people wanting Scrum certifications is Professional Scrum Master™. Certificate holders are entitled to use a logo to identify their achievement, along with the certification. If you've seen these, or you have colleagues who hold the certification, you might be wondering what the difference is between the two most common levels: PSM I and PSM II.In this article, we'll explain the concept of PSM I vs PSM II so you can choose the right option for you at this point in your career.What is PSM™?PSM™ is Professional Scrum Master, a certification scheme maintained and managed by Scrum.org.It is made up of 3 levels.PSM I: for those who wish to demonstrate a fundamental level of Scrum mastery.PSM II: for those who wish to prove their underlying knowledge of Scrum principles and show that they can apply these in the real world.PSM III: for those who hold a deep understanding of Scrum practices and can apply them in a variety of complex organizational settings.We're focusing today on the first two levels as these are the most common. At the time of writing, there are nearly 160,000 PSM I holders and the number continues to grow. Figures from Scrum.org show that only around 1% of PSM I holders go on to take the PSM II assessment, which means this certification can really set you apart from the competition.As more and more projects choose to use Agile and Scrum techniques, there is a growing demand for people skilled in these approaches and who understand the principles required for successful delivery.Core Differences Between PSM I and PSM IIPSM I is perfect for people who want to understand the basics of Scrum thoroughly. The training and study required prior to the assessment make sure that you are comfortable using internationally recognized terminology for Scrum approaches.The assessment tests your ability to understand the Scrum Guide and the concepts of applying Scrum. This level gives you the fundamentals in a way that you can evidence and use.PSM II is the next step for people who want to take it further. It goes beyond being able to evidence that you understand Scrum, and shows that you can use it in the workplace.PSM II holders have a deep knowledge and understanding of the Scrum principles and processes. They understand what sits behind the Scrum framework. And they can apply it all in a complex business context to help drive delivery.Both certificates are industry-recognized and demonstrate your ability to act in the role of Scrum Master on a Scrum team.PSM I focuses on the 'material knowledge', whereas PSM II focuses on the 'practice and real-world situations'.Differences Between PSM I and PSM II Subject AreasAs you'd expect the two certificates do cover different topics. PSM II covers more content and looks at additional areas for Scrum Masters.The table below shows a summary of the categories tested in the assessment by PSM level.CategoryCovered in PSM I AssessmentCovered in PSM II AssessmentScrum frameworkYYScrum theory and principlesYYCross-Functional,self-Organizing TeamsYYCoaching and FacilitationYYDone and UndoneYMaximizing valueYProduct backlog managementYScaling fundamentalsYHere is some more information about each of these category areas.Scrum FrameworkThis topic covers the foundational knowledge of Scrum theory and the major concepts like roles, rules, and time-boxing. This category draws heavily on the Scrum Guide. Scrum Masters not only have to know these details, they also have to be able to explain them to others and facilitate their use on the Scrum team.Scrum Theory and PrinciplesThe questions in the assessment that relate to this topic will test your understanding of the theory of Scrum, principles, and values.TeamsThis topic goes in-depth into the working of cross-functional and self-organizing teams. Scrum Masters need to understand how to get the best out of team members through collaboration, cooperation and continuous reflection and development.Coaching and FacilitationYou'll learn how the role of the Scrum Master is fundamentally different to a project manager or team leader. Questions on this topic will test your understanding of how to coach and facilitate teams to help them do their best work.Done and Undone (PSM II only)This category tests your understanding of what it means to be 'done'. This underpins the Scrum purpose of creating in increments.Maximizing Value (PSM II only)Questions on the assessment drawn from this category look at your knowledge of the role and responsibilities of the Product Owner. This person is responsible for maximizing value, and you can best serve him or her as a Scrum Master if you understand the principles of optimizing for value.Product Backlog Management (PSM II only)The product backlog is the source of work for a product and backlog management is an important aspect of the Scrum team's responsibilities.Scaling Fundamentals (PSM II only)The questions in the assessment that link to scaling test your knowledge of how to scale Scrum in your environment while maintaining technical excellence.Prerequisites for PSM I and PSM IIThere are no prerequisites for candidates who wish to sit the PSM I online assessment. However, it makes sense for you to have done some Scrum Master training so that you have a solid understanding of the fundamentals and the terminology used.PSM I is a prerequisite for taking the PSM II assessment. The second Professional Scrum Master level builds on what is assessed at Level 1, so you need to have successfully taken and passed the PSM I assessment before moving on to the PSM II exam.PSM I and PSM II: Exam DifferencesUnlike some Agile and Scrum courses, there is an online assessment – you can't simply turn up to the training and walk away with a certificate. This is what makes the PSM certificates so valuable. Employers know that candidates who hold these certificates can use their Scrum knowledge and apply it in situations, and have achieved at least the minimum pass rate on an exam to test exactly that.As we've seen, the two Professional Scrum Master certifications cover different topic areas in the assessments. There are other differences in the exams too.The table below summarizes the differences and similarities between the PSM I and PSM II assessments.PSM IPSM IIPassing score85%85%Duration60 minutes60 minutesNumber of questions80 questions80 questionsDifficulty levelIntermediateIntermediateQuestion formatMultiple choice;multiple answer;True/FalseMultiple choice;multiple answer;True/FalseExam format85%85%Exam language85%85%Summary: Scrum Master CertificationsPSM I and PSM II build on each other. While there are differences, they reflect the knowledge and understanding that you have to have at each level. As you'd expect, PSM II builds on what is assessed at the PSM I level. This makes both certificates complementary to each other and a perfect way to advance your career as a Scrum Master.Both certificates have high industry value amongst employers, especially in the IT industry and the area of software delivery. If you work in these fields, and you operate in Scrum teams, having a Professional Scrum Master certification will show your employer that you are committed to professional development and to getting the best possible project results for your business.Find local courses close to you in our online course catalog. You could soon be on your way to a new career as a certified Scrum Master.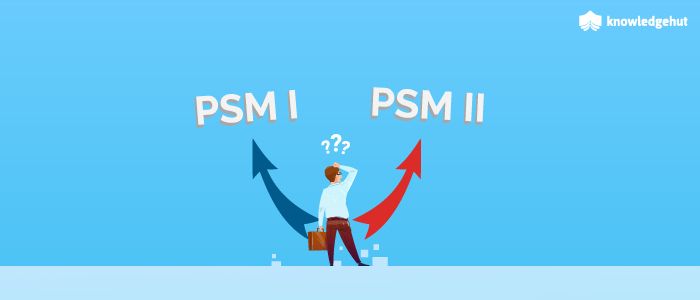 What is the Difference Between PSM1 and PSM2?
Many of our students want to take a recognized cer... Read More
IT Project Management: To Drive Your Projects Better
By
Elizabeth Harrin
Some would say that IT project management doesn't exist, and I think I am one of them. Projects are just projects, some of which have a technical element and are done mainly by people in IT. More on that later.When we talk about project management in IT, what does it really mean? let us understand better about IT project management and how it help to drive a IT projects better.IT project management involves taking the principles of project management and applying them in an IT context.This normally means delivering IT solutions and working in an IT environment, either in a permanent, agency or contract role. Projects could involve infrastructure, platforms, security, software, or anything in the IT estate. Even changing a switch could be managed as a small project.However, the vast majority of 'IT projects' have a business element as well. We rarely implement technology for technology's sake and projects should be initiated to support a strategic business objective. You might be rolling out a software update, but that ensures the organisation has a safe and stable infrastructure from which to serve customers. Customer service and business continuity are the larger goals; the technology helps ensure that they can be achieved.Here are some projects that might look like IT initiatives but that have an impact outside of the IT department:PC refresh: Staffs need training on new interfaces, hardware, and applications. The switchover should be planned with operational requirements in mind so there is minimum disruption to working patterns.Change to information security policies: Implications for staff need to be investigated as there might be the requirement to get users to sign to say they have read and understood the new policy, or handbooks out in other divisions need to be updated, or existing contracts may need to be refreshed. Users need to receive some level of communication about what it means for them and when they will see new pop-ups etc.Telephony upgrade: Staff training might be required to deal with the switch to a new telephone system, especially around accessing previous call recordings or reports. Downtime needs to be managed carefully to avoid operational impact.For that reason, it's wrong to think of IT project management as a standalone discipline. At worst, the attitude of doing IT projects in a way that is considered disconnected from the rest of the organisation leads to a 'them and us' mentality where IT is somehow separate from the rest of the business. This attitude breaks down relationships and results in decisions being taken that are not always in the best interests of the organisation as a whole.IT project management initiatives should be aimed at bridging the gap between project groups working as separate units. This is depicted in the figure below.Following is the 6-step approach to effective project managementStep 1  :  The groundwork - First do your homeworkStep 2  :  Clarity of project requirements, project scopeStep 3  :  Planning schedule, risks, resourcesStep 4  :  Communication plan - clarity and frequencyStep 5  :  Monitor & ControlStep 6  :  Deliver, close and reviewWhat is an IT Project Manager?An IT project manager is someone who works within the IT division of a company, leading and managing projects that have a large IT or technical element, or those being led (or sponsored) by the IT department. The role can involve different things in different organisations. Here are some examples of the kind of projects IT project managers would be responsible for and how he manages IT projects successfully.An IT-led initiative for a purely technical project, such as upgrading network switches across the global estate.The IT workstream or sub-projects within a larger business transformation project or programme. In this case, they would work as one of many project managers or workstream leads on the project but would be responsible for the IT elements of the project.A project being sponsored by IT with a large business change element, such as a PC refresh or software development. As much of the work is technical, the IT project manager may lead the project but work with colleagues from across the business to ensure the project is managed with a 'whole business' approach and that change management is carried out effectively.IT project managers look at their IT projects in the context of the wider business strategy. They have to. These days, silos in business don't work and it is far more effective to ensure that the whole organisation works together.Project managers in all teams use project management to make things happen. They contribute to the overall business strategy by shaping and delivering the work with the project team. project managers apply all the required strategies to drive the IT projects better.That's the reason I don't think IT project management – as a specific, unique, and set-apart discipline – really exists. It's all about managing the work at the end of the day, and we do that through a variety of ways, which together are called project management.It's a great career, hugely rewarding, and very interesting, and as a project manager, you can make a distinct difference to the success of your business by following up  best practices for successful project management.This is an edited extract from Project Manager by Elizabeth Harrin. Elizabeth is the author of several project management books and she writes the blog A Girl's Guide to Project Management.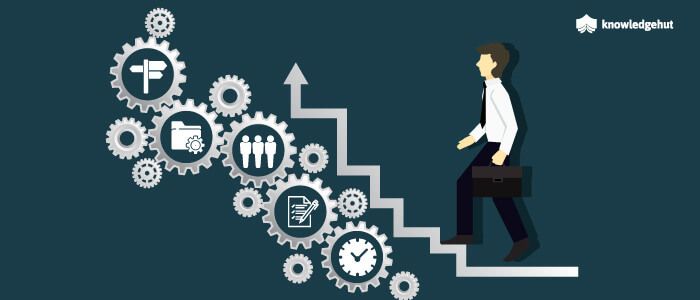 5 Benefits Of Program Management
By
Elizabeth Harrin
If you are familiar with project management you have probably come across program management as well. A program is a collection of related projects, and sometimes business as usual work too, all aligned to a common objective. It's a way of organizing related work into one common stream so that you can track and manage similar projects together. It's really effective and it makes management's life easier too! It's virtually impossible to keep on top of 250 projects, but 30 programs? That's a different story. Here are 5 more benefits of running a group of related projects as a program instead of as unconnected activities. 1. It's Easier to Share Resources First, resources can be shared more effectively when a program structure is in place because the program manager can ensure individuals and the budget are deployed in areas that make the most difference. For example, the program manager may putt more resource on one project, to the detriment of another, if overall this will help the company achieve its goals more quickly. People working on the project that is slowed down will understand why that is happening and how it helps achieve the bigger picture. They'll know that eventually their work will pick up again, and they might even be able to get involved in the project that needs extra hands right now. It's the same with budget. When there is a need for one critical project to take a bit more of the funding pot, you can look across the program and see if there is any slack or contingency in other projects that would be more usefully deployed elsewhere. Also, when you've got one pool of resources it's easier to share lessons learned between everyone, helping everyone up their game. 2. It's Easier to Manage Conflict The second benefit is more to do with the interpersonal skills in the team. Conflict between individuals and entire projects can be more easily identified and managed within a program structure because there are clear lines of hierarchy and an overall structure for governance. This ensures someone is on hand to make decisions about project priorities (and prioritization is often the cause of conflict). The program manager can sort out conflict because that's part of their job. If they can't resolve it themselves, there is an onward escalation point in the portfolio manager or the program sponsor too. The very fact that there is someone looking at this can resolve some conflicts before they really take hold. 3. There's More Visibility of Risk The third advantage to using a program management structure is that there is better visibility of risk. Risk management can be coordinated and managed in a structured way. This is even more so the case when you have a program office who can help maintain logs and action plans on behalf of the program manager. To give you an example of why visibility at program level is worth it, risk responses can be shared between projects, so it should cost less to put your mitigation and management plans in place. Project teams can work together so that they don't duplicate work mitigating the same risk. Project teams can still identify risks as they do today, but they'll escalate the relevant program-level ones to the program manager who can assess and track the overall risk profile for the entire program of work. Not sure why risk management is worth your time? Check out our guide to the importance of risk management. 4. It's Easier to Manage Interdependencies Sometimes a project relies on another. For example, one project might deliver something that another project needs before it can start. These projects are often infrastructure-related or enabling projects but they are just as important as the projects that come afterwards. When one project depends on another project, you've got a project interdependency. A huge benefit of the program management structure is that they can be better managed when someone has the big picture. The program manager can ensure that projects start and finish at the optimum times and that outputs from one naturally feed into the start of others when they are required. Project managers will identify where their project leans on another and flag these to the program manager and the project office, if you have one. The dependencies can be logged, tracked and tasks put in place to ensure that the work happens as you expect so that teams aren't sitting around waiting for someone else to finish their work before they can start. 5. You Can Choose The Best Projects Finally – and this isn't last on the list because it is the least important – you can make sure that the best and most relevant projects can be chosen in a program and that they are all aligned to helping the organization meet its end goal. By picking and prioritizing the right and most cost-effective projects, you know that the teams' efforts are being spent on what is going to really deliver the objectives. If a project is not going to help meet the overall program goals, then it's easy enough to see this and take steps to do something about it, either by bringing it back on track, moving it into another program or closing it down. Program management is a skill, but it is one that brings a huge benefit to organizations that take the time to invest it in and set it up properly. Getting the structure right is a bit of a culture change but it's not actually that hard to do if you spend a little time on it. Train up some of your experienced business change or project managers and start benefitting from a program management structure. They can learn more about how to successfully manage programs with the KnowledgeHut instructor-led PgMP® course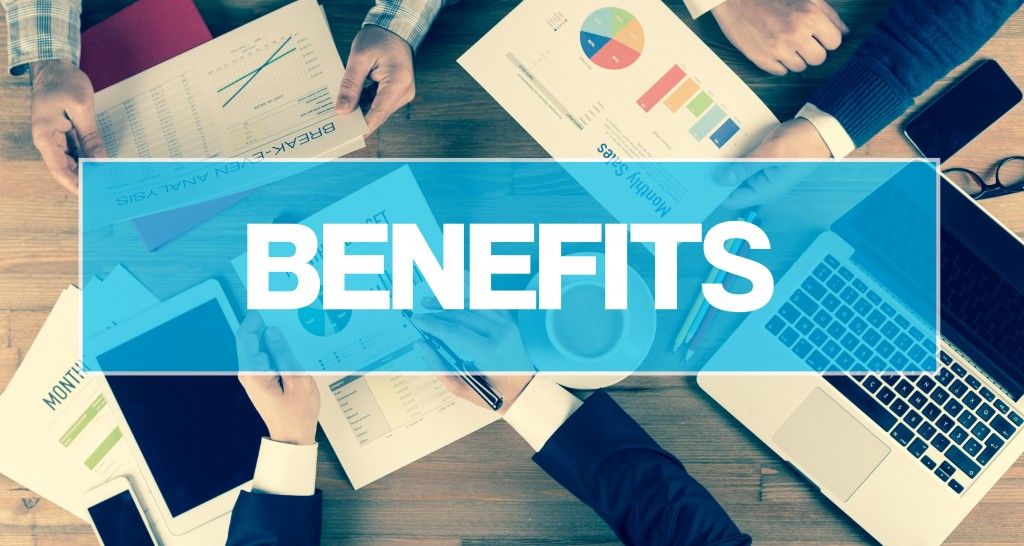 5 Benefits Of Program Management
If you are familiar with project management you ha... Read More
5 Social Media Marketing Etiquette Tips
By
Elizabeth Harrin
Is your organization active on social media? Whether you work in big business, a charity, the public sector or somewhere else, chances are your organization has or should have social media accounts. That might be YouTube, SlideShare, Pinterest or LinkedIn (or one of many other social networks), and the right channel is going to largely depend on what you want to get out of your engagement with your social media communities. However, whichever channel you set up first or decide to focus on, there are some basic social media marketing etiquette tips that will help your interactions be more engaging and professional. 1. Cut Back On Automated Messages Do you automatically send people a DM when they follow you on Twitter? It's a bit spammy. Equally, setting up automated responses when people message your Facebook page can look the same. Be careful about how your automated messages come across because people aren't stupid. They know they are automated and that it's a scheduled job. They know that you haven't personally sent it and you're telling them that you don't care enough about them to send them something relevant. Is that the message you want to give out? Social media marketing helps us leverage the power of a very verbal, active and engaged community so try to do your best to look the same in exchange! 2. Share There is a lot of content out there (we know, we create some great things here at KnowledgeHut too). It's tempting to think that in the huge mass of content the best thing to do is to continually push your own stuff. After all, if you don't, how will you know if anyone has seen it? Your followers will soon tire of this approach. They don't want to see link after link of your own work. Social media marketing works best when you are using social channels to curate interesting content and build a following that wants to follow you because you link them to the best articles in your field. Of course, there is space on sites like Pinterest to group and curate your own work (for example, on a Best of Your Site board), but share other people's stuff generously as well. Create some guidelines for your organization about the kinds of things you will share and the proportion of content that will be curated and original. 3. Be Responsive It takes time to build a following so when you do finally get a comment or question, be there and be all over it! No one wants their question to be ignored. The point of social media marketing is to reach out to customers on platforms where they are normally active, so when they reach back to you be ready to answer their queries with honest responses. If you can't reply straight away, say so, but don't let messages go unanswered. Setting up your channels so that you are alerted on email when something happens might be away to avoid messages going unanswered. Many channels have email notifications that you can tailor so that the right people on the team will be alerted to any activity on your accounts. 4. Don't Look Desperate Don't like your own content. Don't ask for likes and shares and 'please RT' just for the sake of it. It looks desperate and doesn't do your cause any good. In the same vein, be careful about what memes you share and make sure that they are on brand and not being shared just to generate traction on your account. The same goes for jumping in with other people's hashtags. Don't hijack them, and certainly don't try to use trending topics to promote your own content unless you are absolutely confident that you can do so without appearing insensitive or inappropriate. If you have any doubts, don't, and read our guidelines for using hashtags. Instead, focus on creating engaging content that reaches out to your community and offers them something of genuine value. That's the best way to seek out engagement. 5. Check Everything Check your links work. Check you have permission to use images before you use them. Clear copyright. Cite and link to the original source where you can. Make sure you have permission to quote the names and cities of people who have given you testimonials. Don't share articles that are hoaxes or that don't reflect your own brand values. Check, check, check. Errors in your content can happen, of course, and you should be prepared for them if they do. But make sure your own internal processes are strict enough to catch typos and broken links before you put your content out there. Errors make your content look unprofessional and they offer a poor user experience. It all contributes to what people think of your brand, so make sure that everything about your social media marketing is positive and professional. Social media marketing is a great way to build a loyal and engaged following for your brand, whatever it is that your organization does on whatever scale. Keeping these etiquette tips in mind will help you grow that following in a professional way. Learn more about social media marketing and how it can support your digital marketing efforts in the KnowledgeHut, instructor-led social media course.

5 Social Media Marketing Etiquette Tips
Is your organization active on social media? Wheth... Read More
9 Things You Didn't Know About ITIL® Foundation
By
Elizabeth Harrin
As the demand grows for more online services and technology to help do our jobs, so too does the role of the IT team. The bigger the team and its responsibilities, the greater the need for standard practices and processes to help keep the work under control. The Information Technology Infrastructure Library (ITIL®) defines those practices. It's made up of 5 volumes that cover the complete role of the IT division from understanding customer needs to managing large scale infrastructure improvements. In between, it goes into lots of detail about configuration management, dealing with vendors and much, much more. However, it all starts with ITIL® Foundation. Here are 9 things that you might not have known about ITIL Foundation. 1. It's a Complete Qualification The Foundation level is the first of the ITIL certificates. The others are Practitioner, Intermediate, Expert and Master, and they each reflect a level of competence as an IT professional. However, Foundation is a recognized qualification in its own right. You don't have to go on and take any of the other levels if you don't feel they are a good fit for your career needs. For some people ITIL® Foundation is going to be the complete qualification that they need. 2. It's a Pre-Requisite for Some Jobs Entry level IT jobs might require you to have a certified level of competence to demonstrate both your skills and preparedness for the IT environment. ITIL Foundation is the perfect way to do that and the qualification can enhance your CV in a crowded market. Check the requirements of the kind of jobs you want to go for and find out what your target employers think are the important skills. 3. It's Tailorable The skills and knowledge you'll learn on your ITIL® Foundation course are completely tailorable and scalable for your own organization. Whether you work somewhere big or small, with hundreds of IT staff, and off-shored capability or a handful of people in the office just a few desks away from you, ITIL will work. 4. There Is No Membership Unlike other qualifications like PMP®, there is no associated membership body with ITIL Foundation. Or with any of the ITIL qualifications. That means you don't have to pay membership fees but also that you don't benefit from the body of knowledge and sense of community that comes with being a member. There are alternative membership groups that focus on IT service management and plenty of industry press. Check out what your employer recommends as your professional membership association if you think that it would be of value to you to join a group. 5. You Can Study Online You don't need to go to a classroom to take your ITIL Foundation course. The topic lends itself extremely well to self-paced online learning. Read our 5 essential steps to be successful at online learning to start your journey off on the right foot. 6. It's For Everyone In IT The ITIL Foundation course is part of a suite of ITIL courses designed for people who work in service management but it's also useful for people who work in a wider, broader IT role such as IT project managers. ITIL Foundation is a great grounding in what good technical service management looks like. Whatever your role in IT, a solid understanding of how technical services are provided to the rest of the business is a great way to advance your skills and ensure everyone is on the same page with priorities. 7. Your Course Counts for PDUs As we saw above, ITIL Foundation is for everyone. The great news for people holding other qualifications is that studying for ITIL Foundation can count towards the professional development units and continuing education schemes for your existing qualifications. The study you do for ITIL Foundation will give you 25 PDUs towards maintaining your PMP® credential, for example. You get to build your knowledge in a new and valuable area and meet the requirements of your other professional bodies at the same time! 8. The Exam Is Only 60 Minutes Many professional qualifications ask you to sit long, essay-based exams. Not so for ITIL® Foundation. For this exam you've got only 60 minutes to answer 40 questions and they are all multiple choice! You can't take any manuals into the exam but the exam itself is very manageable if you have done the required study. 9. ITIL Foundation Is Only The First Step While ITIL Foundation is a qualification in its own right, it will only really give you the basics. It will help you understand the terminology, concepts and key elements of how an IT service organization works. You'll come away understanding the service lifecycle, the key processes involved in running a service division and how it all fits together to help teams deliver great service. However, alone, that is unlikely to be enough to apply the principles of IT service management. If your role involves setting up IT service processes or defining new work practices, or even taking part in the more complicated processes, then you are going to have to take your studies further. The Foundation level is the perfect grounding and it gives you a general overview and awareness, which for many people is all they need to do their roles effectively. Just be aware that you should continue your exploration of service management beyond that if you want to be able to lead and implement the processes effectively. ITIL Foundation is your first step towards a successful career in IT services and management! Find out more about taking your ITIL Foundation course with KnowledgeHut.
5 Options For Developing Your Team's Skills
By
Elizabeth Harrin
I'd love to always be able to choose the right people for my projects but in practice that rarely happens. My teams are made up of the people I inherit, or the people who are available. And that's not a bad thing: my colleagues are always enthusiastic. But sometimes the people that you work with don't have the right skills to do the precise job that you need right now. When that happens, we need to quickly improve the skills in the team to get them to where they need to be. Then they can contribute more effectively and overall you'll get more done in the right way. Here are 5 ways that you can develop the skills in your team. 1. Workshadowing Workshadowing is where you put someone who needs to brush up their skills alongside someone who already has those skills. The learner gets to see how their colleague does things in real life, plus they are exposed to experiences that they might not get in their existing role. It's a good way to let people get on-the-job learning without having to pay for training. Of course, it does cost you something, as the person who is being workshadowed will probably spend longer completing their tasks when they have someone following them about. They'll also need to be patient and able to cope with the multitude of questions. In itself, workshadowing might not be enough. It's good for seeing how tasks are done and for gaining exposure, but unless it's paired with a formal knowledge transfer then it's really just about dipping your toes in the water of the topic. People tend to only workshadow for a short period of time so there's a limit to how much you can improve someone's skills in that window. Pros: Workshadowing is super easy to set up and virtually free. Cons: You need to find someone with the right skills, the time to pass them on and an attitude that makes them a good teacher. 2. Mentoring Mentoring has the same approach of pairing an experienced person with someone less experienced. But the arrangement is more formal, and instead of simply observing what the more experienced person is doing, the mentee (the person being mentored) can get more advice and help by asking questions, normally within a more formal framework. Pairs meet regularly to talk about issues that the less experienced person is having. Think of it as 'taking someone under your wing' or a bit like a buddy scheme. Another benefit is that the mentor can introduce their mentee to others in their network: not only are you getting access to their experience and their brain but also the practical resources that they can offer through connections. Pros: Being a mentor is a good career opportunity for your more senior staff as it helps them develop a range of leadership skills. It's relatively easy to set up but does take some time to match people to good mentors. Cons: Mentoring works best when there is a semi-formal or formal framework in place with the support of the wider organization. Without this, an informal relationship is likely to fall apart due to the pressures of having to do the day job. You need both parties to commit to finding time to take part in mentoring, and be committed to the success of their pairing. When pairs have a personality clash, the relationship and the benefits you were expecting from mentoring, become diluted. 3. Coaching Coaching is different from training in that coaching is less about offering advice and more about helping others find their own solutions in a way that is going to be most effective for them. It's less about 'when I do that I do it like this' and more 'how could you do it and be successful'? There's a huge skill in coaching which is why coaches normally have formal training and accreditation. If there are people in your team who need support with the softer skills of management and leadership then this is a powerful option, but if they need to be directed in how to complete their work, or they are starting from scratch, coaching might not be the best tool for improving their skills. Pros: Coaching is hugely powerful and confidence-boosting. Cons: Coaching takes time to implement because you'll either have to train staff internally to act as coaches (it's different to mentoring) or buy in resources to offer the coaching service to you. 4. Training You were wondering when I'd get to training, weren't you? Training is the option most people think about first when they consider how to improve the skills of their team. You've got lots of training options: • Running courses in-house by experienced internal resources • Bringing a trainer in to the company to teach on your premises • Sending the relevant team members to classroom courses • Online training, which could be self-directed or trainer-led (read more about when to use online training) And I'm sure as technology develops we'll see even more options and hybrids blending these different options to make a course delivery method that works perfectly for your team. Training isn't a quick fix because you need to take what you have learned and apply it to your day-to-day activities so there is that transition period when you return from your course. Training does have to be clearly matched to the needs of the person receiving the training. There's no point, for example, of sending someone on a general IT management course when actually what they need is ITIL® Foundation. Pros: Training is perfect when you need your team to get accredited in a particular skill. It's a fast way to improve their competence. Cons: Training is probably the most expensive of all these options (although coaching can be pretty pricey too). You need to make sure that they have the time to apply and use their new skills in the workplace otherwise you'll find they quickly go back to their old ways of working. 5. Supporting Their Learning When someone is keen to learn independently, your role as a manager might just be to support their efforts. Many ambitious people across IT and project management are prepared to study for and take certification and professional development courses through their own motivation and you should encourage this and support as necessary. Support could, of course, be financial, such as helping with course costs, fees, and training materials. It could also be practical, such as offering time off for study or exams. You can also help your team members take on more self-directed learning in a more direct way, by giving them time to work on their professional development inside working hours and providing them with the resources they need, such as books or websites on the topic. Pros: Self-directed learning is the most hands-off for the manager and is very cheap to implement. Cons: Finding reputable sources for self-directed learning ccan be hard. There are plenty of websites with tutorials, checklists and videos that will help you learn about almost anything, but you need to be confident in the material and the quality of the trainer. Self-directed learning relies heavily on the motivation of individuals. People may be keen to study and improve their skills, but are they developing in areas where you really need them to? As you can see, there are lots of options for boosting the skills in your team, and this list has probably given you other ideas too. Think carefully about what is right for your team and the skills that they need to develop. And if you choose training as a possible way forward, check out the Knowledgehut online training catalogue to see what you could study today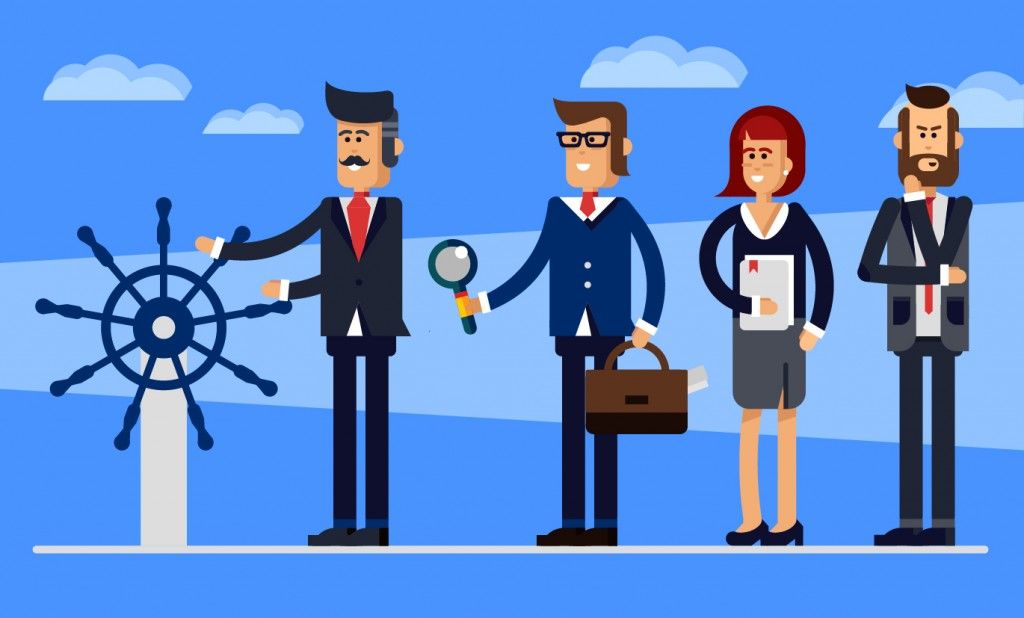 5 Options For Developing Your Team's Skills
I'd love to always be able to choose the right p... Read More