Reasons You Should Be A Certified Scrum Master
By
Frederik Vannieuwenhuyse
What is a CSM? Stage of Scrum today!CSM stands for Certified Scrum Master. The CSM is a certification given by the Scrum Alliance, a non-profit organization founded in 2001. The CSM certificate is given to a person after attending a 2-day course in a classroom about Scrum and more especially the role of a Scrum Master.The requirement of earning the certificate is to attend the class and to pass an online test (multiple choice quiz) afterward. The certification is not backed by proven Scrum Master's experience, rather it's a certificate earned by classroom attendance. For most professionals, the certificate is the start of the journey as a Scrum Master.How widespread is Scrum? What are the important roles and responsibilities of a Certified Scrum Master?The Scrum Master is defined as being a "servant-leader" for the Scrum Team. When you first hear the term that sounds a bit cryptic. The role is much about leadership, in a serving way, meaning the Scrum Master is responsible for the growth of others.Scrum Master vs Project ManagerTypically, there's a misunderstanding and comparison between a "traditional" project manager and a Scrum Master. Where the project manager is occupied with the triangle Time & Scope & Resources (budget), and managing these to deliver on target.The main responsibility of the Scrum Master is to maximize the value by using Scrum as a development framework. Moreover, the Scrum Master's role is inherently very people-oriented, while a project manager could manage a project very administratively or as well, take great care of the people involved. In Scrum, there are 3 actors: Product Owner, Scrum Master, and the development team. The responsibilities of developing, delivering, and sustaining products in Scrum are spread over those 3 roles.Roles and Responsibilities of the Scrum MasterThe Scrum Master is leading, and providing a service to 3 parties:The product owner (and involved stakeholders)The development teamThe organisation (in which the development team exists)The Scrum Master is responsible for promoting and supporting Scrum as defined in the Scrum Guide. Scrum Masters do this by helping everyone understand Scrum theory, practices, rules, and values.The Scrum Master is coaching, facilitating, explaining, helping where necessary to ensure an improved practicing of Scrum - not only based upon the official Scrum Guide but mostly by living and being an example of what it means to be agile and live by Scrum's values and principles.Who should obtain a Scrum Master Certification?I'd recommend a Scrum Master Certification to anyone who's interested to better understand Scrum, and to anyone who has ambitions to take the role of the Scrum Master.Scrum Masters can originate from many backgrounds - it's more about the person calling to become a Scrum Master and to grow from being a "good" Scrum Master to a "great" Scrum Master. Sometimes it is necessary to unlearn a number of practices and behaviors from the past. If you truly embrace the Agile mindset, you'll naturally grow in the Scrum Master's role.Why become a Certified Scrum Master?The Scrum Master Certification course will give you a better understanding of Scrum and what it means to be a Scrum Master.Scrum Master is the most popular certification, selected by 84 percent of respondents. The IT industry and recruiters are looking for people who are certified. You should form your own opinion if a certification is important to you or not - but it can be a kickstart to take up this role.The most important is to understand that a certification gives a proof of attending a 2-day course and that you have the minimum knowledge to start working as a Scrum Master. Remember, Scrum is one particular approach (although very popular) to adopt an Agile methodology. You should also learn, live and apply the values and principles of the Agile manifesto.How to get your Scrum Master Certification?Given below are the Steps for earning a Scrum Master certification.Find yourself a CSM course (in this case organized by the Scrum Alliance) - courses are organized worldwide. It is also interesting to look at who is the trainer. The course is a two-day CSM course taught by a Certified Scrum Trainer® (CST®) of Scrum Alliance.After the course, you'll need to pass the CSM exam. After you pass the CSM exam and accept the License Agreement of CSM, complete your Scrum Alliance membership profile and enjoy the benefits of certification.Note: The CSM license is valid for 2 years, after which you'll need to renew the license.Certification Path to Scrum Master certificationFrom the perspective of the Scrum Alliance, there's a certification path. Previously as a Certified Scrum Master or Certified Scrum Product Owner, you could obtain a certification of a practitioner, entitled Certified Scrum Professional.Recently, the Scrum Alliance has changed the certification path from CSM to Advanced CSM (A-CSM), with a corresponding classroom course about Advanced Scrum Mastering. Empirically, it was clear that a 2-day classroom course only covers the basic knowledge and techniques to be a Scrum Master.The Advanced Scrum Master course comprehends advanced techniques such as facilitation. If you hold your A-CSM certification, you can apply to become a Certified Scrum Professional (Scrum Master). These certifications have a limited validity period.Personally, I consider this a good thing, a certification is like a badge or a reward for specific achievement or body of knowledge at a certain point in time, and this is to be renewed periodically according to your professional experience.What it takes to be an effective Scrum Master?For me, being a Scrum Master requires competencies of coaching, facilitation and training.There's a document describing 8 stances of a Scrum Master, I like this description as it illustrates there are several aspects to being a Scrum Master, different hats to wear. The 8 stances are Servant Leader, Facilitator, Coach, Manager, Mentor, Teacher, Impediment Remover, Change Agent.The Scrum Master is constantly trying to detect opportunities to increase the effectiveness of the application of Scrum in the team and in the organization. Inspecting and adapting (constantly looking for feedback, and acting to improve using that feedback) is core to the Scrum Master's role.Geoff Watts describes the characteristics of a Scrum Master as being RETRAINED:Resourceful, is creative in removing impedimentsEnabling, is passionate about helping othersTactful, is diplomacy personifiedRespected, has a reputation for integrityAlternative, is prepared to promote a counter-cultureInspiring, generates enthusiasm and energy in othersNurturing, enjoys helping teams and individuals develop and growEmpathic, is sensitive to those around themDisruptive, breaks the status quo, help create a new way of workingFrom which background people can evolve to be a Scrum Master?There's no specific previous requirement to evolve to the role of Scrum Master. I have personally seen Scrum Masters who were previously:Software developmentProject manager (or any variation thereof)Business analystOr with a completely different background; such as psychology\Being in touch with your true self and be an example of change is the greatest asset to be a Scrum Master.Top challenges for a Certified Scrum MasterAccording to me, the main challenge is to keep the application of Scrum simple, which means  not to add additional tools, techniques, processes, actors, etc which will complexify the application of Scrum in an unnecessary way.Otherwise, the challenges for a Scrum Master are not that different from other Agile frameworks or approaches. The 3 most significant challenges to agile adoption and scaling are reported as(1) Organizational culture at odds with agile values (53%),(2) General organizational resistance to change (46%), and(3) Inadequate management support and sponsorship (42%).A Scrum Master must be perseverant, diplomatic, empathic in his wording and doing.The State of Scrum 2017-2018 report indicates similar challenges:Organizational design and culture made it difficult to adopt and scaleDifficult to transition from traditional WaterfallNo clearly defined metrics to identify and measure successLack of executive management is not (anymore) a top challenge! This used to be one of the main reasons why Scrum and adoption were failing before.Career Path of a Certified Scrum MasterScrum as a framework comprehends 3 roles: Scrum Master, Product Owner, and (product) development team, together they are the Scrum Team. As a Scrum Master, there's a long and bright path ahead of you to strengthen your knowledge, deepen your understanding and develop the different competencies of Scrum Mastership. And a Scrum Master job is the highest paid job, an average Certified Scrum Master Salary will be around $104,682/year.For example, you can evolve as a coach, facilitator or trainer. The industry sometimes regards the next career step of a Scrum Master, to become an Agile coach. This is not necessarily true; an organization embracing Scrum for product development can function without the need of Agile coaches.It is true that the focus of a Scrum Master can (and will) evolve. Depending upon the maturity stage of the team, a Scrum Master will focus a lot, in the beginning, to help (coach) the development team and the product owner, later the focus will shift to other teams and the remainder of the organization.In essence, a Scrum Master has the goal to become obsolete! The Scrum Masters will strengthen the competencies of the Scrum team so that they can self-organize and self-govern, eventually without the need for every day help of a Scrum Master. A Scrum Master can evolve to become a Scrum team coach or a coach for multiple teams.Scrum Master vs. Agile CoachNowadays, the position of Scrum Master is compared to Agile Coach, and many people in the industry self-claim the title. Any prejudgment set aside, there's nothing wrong with anyone's ambitions, but it's important to understand the similarities and differences between the scrum Master and Agile Coach.A Scrum Master's main focus is Scrum - there exist other Agile and Lean approaches - but being a Scrum Master is about Scrum.A Scrum Master also coaches, personal and team coaching is an important aspect in both roles.A Scrum Master is a dedicated role, to one or multiple teams. An agile coach is typically by default involved in multiple teams.An agile coach has a broader knowledge and experience of agile & lean philosophies and approaches - of course this is not excluded for the Scrum MasterA Scrum Master is also working on the organisation's level, this is by default part of it (and described in the official Scrum Guide). Organisations who limit the influence of Scrum Masters to the team and team only, will not gain the benefits of a Scrum Master. "A good Scrum Master helps a Scrum Team survive in an organisation's culture. A great Scrum Master helps change the culture so Scrum Teams can thrive." – Geoff WattsScrum Masters of several teams can form themselves a Scrum team - typically an agile coach could help the group of Scrum Masters to grow to work as a team  - if needed.An experienced agile coach can help to kick-off the application of Scrum in an organisation, together with senior management / leadership teams on enterprise level - in case the Scrum Masters don't have this experience or confidence.Effect of Scrum on software development projectsThe following is valued most by executives for Scrum-based projects (source: State of Scrum 2017-2018, by Scrum Alliance)Comparison between CSM and other related Scrum MasterNext to the Scrum Alliance, there exist Scrum.org (founded by Ken Schwaber, one of the co-authors of Scrum). Scrum.org offers its own certification path for Scrum Master, called Professional Scrum Master (PSM), level I, II, III. For more info on this, read the article "Professional Scrum Master vs. Certified Scrum Master"Demand of a Certified Scrum MasterA search on the website Agile Careers by Scrum Alliance show there are more than 1000 jobs requiring a Scrum Master certification.
Rated
4.0
/5 based on
21
customer reviews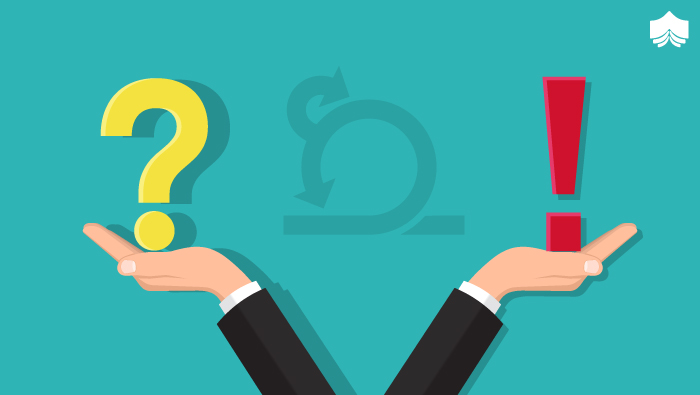 Reasons You Should Be A Certified Scrum Master
What is a CSM? Stage of Scrum today!CSM stands for... Read More
CSM®️ or PSM™ - Which certificate is more valuable?
By
Frederik Vannieuwenhuyse
IntroductionWhat is Scrum?The source of a correct definition of Scrum is the official Scrum Guide, authored and maintained by Jeff Sutherland and Ken Schaber. Scrum has its roots in software development, but nowadays Scrum is applied in several contexts and industries.From the Scrum Guide:"Scrum is a framework for developing, delivering, and sustaining complex products. Scrum is not a process, technique, or definitive method. Rather, it is a framework within which you can employ various processes and techniques. Scrum makes clear the relative efficacy of your product management and work techniques so that you can continuously improve the product, the team, and the working environment."The latest update to the Scrum Guide also lists possible uses for Scrum:- Research and identify viable markets, technologies, and product capabilities;- Develop products and enhancements;- Release products and enhancements, as frequently as many times per day;- Develop and sustain Cloud (online, secure, on-demand) and other operational environments for product use; and,- Sustain and renew products.Origin of ScrumScrum is a process framework that has been used to manage work on complex products since the early 1990s. Ken Schwaber and Jeff Sutherland worked on Scrum until 1995, when they co-presented Scrum at the OOPSLA Conference in 1995. This presentation essentially documented the learning that Ken and Jeff gained over the previous few years, and made public the first formal definition of Scrum.The Scrum Guide documents Scrum as developed, evolved, and sustained for 20-plus years by Jeff Sutherland and Ken Schwaber.  Both, Jeff Sutherland and Ken Schwaber were present at the event when the Agile Manifesto was written.Scrum was one of the several lightweight processes presented at that gathering in 2001. The Scrum Alliance - a non-profit organization promoting Scrum, was also founded in 2009.Throughout the years Scrum has evolved, and in fact, has been become simpler, but therefore not more easy to apply and practice. In case you're interested, you can look at the Scrum Guide revision history, and see the changes since 2010. To me personally, the beauty of Scrum lays in its simpleness, although some people would advocate they still find Scrum too complicated in terms of process.Scrum Alliance vs Scrum.orgIn 2001, Ken Schwaber left the Scrum Alliance and found Scrum.org. There was a bad impression of the Scrum Master about implementing a Scrum in the organization. The Scrum Masters misinterpreted that the 2-day Scrum Alliance CSM®️ certification course is enough to certify them as a Scrum Master.  Even organizations took amiss that those who attended 2-day training are the Scrum experts.The PSM™  certification of Scrum.org is different than CSM®️ certification. For PSM™ certification, attending a workshop is not mandatory. But, it is little harder to clear the PSM™  assessments which at least assures a precise level Scrum understanding. Note: The Scrum.org assessments are based on the Scrum Guide (fabricated by Ken Schwaber and Jeff Sutherland).Let's see these two certifying bodies in details and figure out the difference between the Scrum Alliance and Scrum.org.Scrum Alliance- The CSM®️ certifying BodyFounded in 2001, Scrum Alliance® is the largest membership and certification organization in the Agile community. The Scrum Alliance is a non-profit organization and is governed by the Board of Directors. The Scrum Alliance has certified more than 750,000 practitioners worldwide, clearly contributing a lot to the spreading of Scrum worldwide. But, the Scrum Alliance is not simply a company providing training. The Scrum Alliance also organizes twice a year a global gathering and several regional gatherings and supports agile community events.From the Scrum Alliance website:"Scrum Alliance's vision is to "Transform the World of Work" with a mission to guide and inspire individuals, leaders, and organizations with practices, principles, and values that create workplaces that are joyful, prosperous, and sustainable."Scrum Alliance certificationsAs there are 3 roles in Scrum, the Scrum Alliance offers 3 entry-level (foundational) certifications - there are CSM®️ (Certified Scrum Master), CSPO (Certified Scrum Product Owner), and CSD (Certified Scrum Developer). Next, you could apply for a Certified Scrum Professional (CSP), after indicating your practical experience with Scrum.Recently, the Scrum Alliance has changed the certification path and added an "advanced" certification and course. Today, the Certified Scrum Professional is specific for either Scrum Master, Product Owner, or Developer.These are the certifications:- Certified Scrum Master: CSM®️ --> Advanced CSM®️ --> CSP-SM- Certified Scrum Product Owner CSPO --> Advanced CSPO --> CSP-PO- Certified Scrum Developer (CSD)Next, you can obtain so-called "elevated" certifications, which involves a more rigorous screening and test to validate your knowledge, experience.The elevated certifications target to be an accredited trainer or coach:- CST (Certified Scrum Trainer) - people with this certification can provide official training in Scrum, on behalf of the Scrum Alliance. Trainers go through a rigorous process of co-training, and an application in order to pass the bar of becoming a CST.- CTC (Certified Team Coach) - to be recognized and accredited as a coach on the team level- CEC (Certified Enterprise Coach) - to be recognized and accredited as a coach on the enterprise levelThe coaching certifications involve more than Scrum, but agile & lean coaching in general.The Scrum Alliance also provides an Agile Leadership track - this is relatively new and split into two levels:- Certified Agile Leadership I- Certified Agile Leadership IIThe Agile Leadership courses increase your leadership effectiveness and learn how to be a better leader, no matter what your role.The Scrum Alliance provides also "extended" continuing education, courses.The Scrum Alliance is taking a broad view of how to transform the world of work (e.g. also applications of Scrum outside IT).Scrum.org- The PSM™  certifying BodyIn 2002, Ken Schwaber with others founded the Scrum Alliance and set up the Certified Scrum accreditation series.  Ken Schwaber left the Scrum Alliance in late 2009 and founded Scrum.org which oversees the parallel Professional Scrum accreditation series.On the Scrum.org website, there's a page called "Why Scrum.org?" explaining Ken Schwaber's motivation to separate from the Scrum Alliance and found Scrum.org. These are the motivations as formulated by Ken Schwaber:- I would create a new organization, Scrum.org, to continue developing and sustaining the Scrum Developer program.The program would lead to assessments and certifications based on a body of knowledge.- I would also redevelop a new, more advanced version of the Scrum courseware. This courseware, called Scrum-In-Depth, would focus on how to use Scrum in advanced circumstances. I would publish the Scrum body of knowledge on Scrum.org and formulate beginner, intermediate, and advanced assessments and certifications based on this body of knowledge.- I would form a new group of Scrum Trainers who welcomed openness and transparency.Scrum.org  aims to improve the Profession of Software Delivery and targets its courses and certifications in that area. The Scrum Alliance focuses on Scrum, and takes a broader view, as the Scrum Alliance's slogan is to "transform the world of work".Scrum.org certificationsThe certifications provided by Scrum.org are similar to the certifications of the Scrum Alliance. The certifications are called "Professional" The certification path is as following:- Professional Scrum Master: PSM™  level I --> level II --> level III- Professional Scrum Product Owner: PSPO- Professional Scrum Developer: PSD- Scaled Professional Scrum (SPS), based upon Scrum.org Nexus framework for scaling Scrum- Professional Scrum with Kanban (PSK I): to validate knowledge of how Scrum Teams can use Scrum with Kanban ability to support value creation and delivery. Kanban is a lean method to streamline work. Scrum has its foundations in lean, so it does make a lot of sense for teams to learn and apply Kanban. In fact, agile & lean are blending philosophies.- Professional Agile Leadership (PAL-I): Agile Leadership trackThere's an optional (non-mandatory) PAL-E (Professional Agile Leadership - Essentials). The workshop provides a foundation for the role that leaders play in creating the conditions for a successful agile transformation.In summary,In a comparison to Scrum Alliance, remember the following practical points when you consider one or the other certification:Scrum.org certifications have no expiration date.Scrum.org certifications can be obtained by taking an online test. Physically attending a classroom course is not required.Scrum.org offers "open assessments" which are interesting for anyone to validate your Scrum knowledge, regardless of if you intend to get certified or not.To know more about various Agile and Scrum certifications and paths to learning these certifications to make a career move, you can refer certification pathway.Choosing between the best Scrum Master Certifications: CSM®️ vs PSM™Agile and Scrum are today's latest trends. Not only IT-based organizations but also non-IT organizations hire individuals who know the concepts of Scrum framework and its applications. Scrum is the Agile framework, focuses on the complex projects.Initially, the Scrum framework was used for software development, but today it is used as any other projects to get the fastest results. So, there is a rising demand for Agile-Scrum professionals in the organizations.CSM®️ and PSM™  are two major Scrum Master certifications. CSM®️ stands for Certified Scrum Master. CSM®️ is a certification issued by the Scrum Alliance. CSM®️ is a first (entry-level) certification for the Scrum Master. PSM™  stands for Professional Scrum Master. PSM™  is a certification issued by Scrum.org. PSM™  and PSM™  both are the entry-level certifications for the Scrum Master.    PSM™  by Scrum.org has a different approach than CSM®️ by Scrum Alliance in the following ways:- According to Scrum.org, there's no need to attend a class, to be able to take an online test to get certified. A practice assessment is available online, called "Scrum Open"- According to Scrum.org, a certification is a proof of knowledge and therefore has no certification dateLet's see the differences between the CSM®️ and PSM™  in the tabular form.CSM®️ or PSM™ - Which certificate is more valuable?Professional Scrum Master(PSM)Certifying BodyScrum AllianceScrum.orgExam pattern35 multiple-choice questions.usually with four possible answers-Number of questions:80-Formate Multiple choiceMultiple answer and True/False.Passing gradeAt least 24 correct answers on multiple choice questionsPassing score 85%Exam duration-The test is taken anytime after attending the course.-There's is no time limitTime limit:60 minutesCertification renewal durationEvery 2 yearsNo expiration(Lifetime certification)Certification costNot standard.CSM exam cost is included in the course feePSM I:$100PSM II:$5001 free attempt (to appear an exam)is given to those who attempt PSM trainingLevels of exam There's no practice exam available in general ,after attending and learning during aq two-day CSM course.you should be able to pass the exam without issueDiffculty:intermediatePrerequisitesAttending a two-day(16 hour)CSM course taught by a scrum Alliance's certified scrum trainer.CSM courses have detailed learning objectiveNo prerequisite to taking the online testFinal ThoughtA search on "Scrum Master", in the job title with as prerequisite "Certified Scrum Master" gives more than 1000 jobs results. If you want to get an idea what companies and organizations ask in terms of Certified Scrum Master Course, you can have a look at the AgileCareers website (by Scrum Alliance). (there are mainly USA based jobs listed)This is all about the comparison between the CSM®️ and PSM™  and various certifying bodies like Scrum Alliance and Scrum.org that offer these certifications.In the end, knowledge matters whether it is CSM®️ or PSM™  certification. Both certificates have the same value in the job market. Also, both the programs are highly compatible. It is very crucial what you earned during the certification process and the trainer will definitely help you to make the difference there.
Rated
4.0
/5 based on
19
customer reviews