Individual Productivity : How Do You Measure It In Your Team ?
By
Gisela Provenzano
It doesn't matter what kind of product or services a business offers, it is essential to measure the employee's productivity or performance, and it is more important to measure accurately as much as possible. Equally important is to use accurate performance measurements, which can reveal how well your business is progressing towards its goals and targets.Measuring employees' productivity is a bit of a challenging task. A 2013 Gallup survey report conveys the interesting fact about why there can be a fall in performance of the employees. The reason is most of the employees are overwhelmed by smartphones, social media, personal emails, and the demands of their personal lives. Most employees find it difficult to produce the best work they could give. Lack of interest towards the work leads to the low performance.Measuring employees performance is one clear way to understand how skilled, engaged, and productive your employees really are.More often than not, as an Agile coach you might have been asked about measuring individual performance. Managers are worried about not being able to detect low performers in time and think of different strategies for doing it before it's too late. And with "too late" I mean that it had a huge impact on the project or team.Individual productivity can be measured through different strategies or metrics. If you read on, you will understand better the importance of employees productivity followed by the outcomes the team gets.What can performance metrics bring for you?Performance metrics help you to create a snapshot of a team, which can be valuable when it comes to performance reviewsPerformance metrics can be used to plan ahead, by understanding what your team is capable of.Performance metrics give you the accurate measurements of how the process is functioning  and provide a platform for you to improve further.For employees, performance metrics provide-The right feedbackHelp them understand where they stand, andLet them know areas where they can improveIt indeed gives you immense pleasure and a great feeling knowing you have strengths in a particular area.The applicability of VelocityOne of the common strategies any manager may think of is to use individual Velocity to solve this problem. And if the team is using Scrum, this idea may be rephrased as follows:"Evaluate those cases in which a team member is completing fewer story points than the rest of the team since that person must be a low performer".If someone asked me this, my natural answer would be: it's not a good idea!Will Velocity give you a better result?First of all, Velocity is not an indicator of performance:It just denotes the delivery rate of a specific team.It's a team metric, not an individual one, and it serves for planning purposes. This means that any team may use it to understand how much work can be done in a specific period of time and, based on that, provide an estimate for a release date.You should also consider that velocity, as a team metric, cannot be established until the team has spent some time together. This means that, in most cases, the velocity of the first sprints of the team will NOT be high. In fact, I highly recommend setting the correct expectations in regards to this. If expectations are not correct, then for the team may seem as if they were not performing, when in fact they were just ramping up.On the other hand, measuring individual productivity by using velocity has more problems than advantages (in fact, the truth is that I haven't been able to find any advantages so far). People may get confused by the results obtained when using this metric and the outcome may not be a good representation of reality.Why do I say this?Well, let's say that John and Mark work in the same team and have similar experience and knowledge.John completes 20 story points and Mark only 10. This situation repeats over the following three sprints. Anyone may think that Mark is a low performer and that John is a genius! However, it may also happen that from the 20 story points that John completed each sprint, QA had detected over 100 bugs, but from the 10 that Mark completed, QA had only found 5. Now, which one is performing better than the other?For an individual, it's not important to deliver a high productivity with a low quality, and less productivity with a high a quality adds an advantage to the employee as well as the team and the process too.This is just an example that demonstrates that velocity per se is not a good metric. Not to mention that if the team is aware that they are being measured by velocity, there is a chance that they increase their estimates to meet their goals. I can bet that you have already experienced things like this as well!We should not lose focus here. Remember that in an Agile world, what's important is to constantly deliver value to the client: working software is the primary measure of progress.Customer is the KingWe should never ignore the importance of customer satisfaction. There are many factors that contribute to the success or failure of a business, customer satisfaction is one of them, it's much essential to track this factor and work on improving in order to make customers more loyal and ultimately turn up them up into brand ambassadors.When you fail to care about them, in the same way, don't have a hope or don't expect them to care about your services or products.Forest Research declares 2017 as the year that businesses become customer-obsessed. So what is the secret?Providing "Value" to the customer.So, going back to the original problem, as a first step I would ask: what does low performer mean?We'll all agree it may mean that:The person is not working at his/her fullest capacityThe person has not understood the vision of the projectThe person has not adapted to the team, orThe person has not been empathetic to the business needs,In this scenario, where there may be several causes for the problem, my recommendation would be that the team that is having the issue starts thinking of the big picture and work as a team.It means that the whole team is responsible for delivering value and that the whole team is committed to that. If something is going wrong with one of the team members, (and this probably implies low performance) the whole team needs to address it in the retrospective, or before, in the best scenario.Of course, the team may decide to take some metrics and use them to lead the conversation during the retrospective, metrics like: team velocity, number of bugs raised during the sprint, value added to the business, etc.Based on those metrics, the team may discuss options to improve and accelerate their process. Or, on the contrary, and in an ideal situation, the team may not need metrics since they are fully conscious of their processes and know how to constantly improve it.As you can see, if the organization is Agile, then every problem needs to be taken to the team. The team will know what to do with it. Managers will tend to ask for metrics and more metrics that help them understand the situation and fix it, but as Peter Drucker says-First of all, take the problem to the team. Then, let the team manage the problems and improve based on their own experience.And always remember, you are there to support the team and facilitate their improvements. To help them become a better version of themselves, do not become a roadblock for them.The last linesA well-measuring team productivity as well as a better handling of team results in providing a great customer service that satisfies both you and your targets as well. You get a proper revenue and make everyone happy, earn your brand name and enjoy great success.
Rated
4.0
/5 based on
2
customer reviews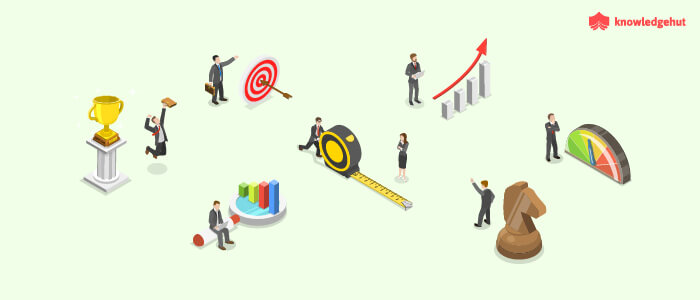 Lead Or Manage, Which Is The Ideal Approach In An Agile Team?
By
Gisela Provenzano
For all those who live in an Agile world, the word "manager" is not the most loved one. But what is it that makes us feel like that? Why don't we have the same feelings when we hear the word "leader"? Well, let's think a bit about it... Often used interchangeably, the terms management and leadership create confusion among people. Some people think that management and leadership are the same thing, others don't.  In fact, the term leadership in the organizational world is relatively new. A couple of centuries ago, no one would have thought of using it in a work environment. Indeed, great leaders of history were related to politics, philosophy, governments, religion. Some examples are Abraham Lincoln (president of the United States that abolished slavery), Martin Luther King Jr (Baptist minister who led the Civil Rights Movement) and Mahatma Gandhi (who led India to independence and inspired movements for civil rights and freedom across the world), among others. Based on these examples, and if you Google it, you will find several others, we can infer that to lead is to motivate, to inspire, to influence people. And why would someone want to influence others? Well, to share a vision with the team and motivate the team to be aligned to that vision!  So, what makes the difference between a manager and a leader? Basically, it is the approach they use to reach people and the approach they use at work. Leadership is about inspiring and management is about planning. Leaders are focused on aligning people to the organizational vision, which includes obtaining their buy-in, communication, motivation, and inspiration, while managers focus on planning, budgeting, and taking the vision to a reality. Managers follow processes that make organizations successful, they take care of numbers that demonstrate good performance and solve problems when they arise.  Control or inspiration? Basically, managers direct and control. They follow the organization's policies and processes. Their work is more rational and logical. They create plans and follow them till their success. Managers have to detect risks that may impact their plans and mitigate them. Their objective is to have everything under control, even those plan items that may be at risk since their final goal is to achieve the expected outcome for the team. Management is the practice of manipulating people for personal gain. Leadership is the responsibility of inspiring people for the good of the group. — Simon Sinek (@simonsinek) February 6, 2018 On the other hand, leaders let people be themselves, but at the same time, they share with them the organization's vision and inspire them to follow it, to be part of a bigger purpose. Leaders understand that forming high performing teams is much better than having individual heroes since diversity is the key to success. This is the reason why their focus is on developing people to its highest performance. Leaders truly believe that this is the path to achieving the expected outcome for the team. Status quo or disruption? Managers ensure that the organization's policies and processes are followed, but leaders… leaders challenge the status quo. Managers try to ensure that every plan is complete as agreed, but leaders embrace change. They know that change is part of our lives and that if teams do not adapt to change, they may die. This doesn't mean that managers don't believe this as well, but their focus is set on achieving goals, as planned. People or processes? Managers create or follow processes and use tools to support the team in the accomplishment of their objectives. Leaders focus on developing people, by coaching them to be a better version of themselves. ….."People over processes", this is one of the values of the Agile manifesto. And this is the point where we distinguish leaders and managers, and why managers are not "that well seen" in Agile environments.  After having made this comparison, we may now understand those who are against management in Agile environments. Managers seem to be the opposite of what any Agile team may want… However, in order to have successful organizations, there needs to be managers and leaders, people with logical minds and people with innovative ideas. If an organization is run efficiently, then for sure there are leaders and managers in it!! It is the key for organizations to create the correct balance between leadership and management. Of course, "correct balance" may mean something completely different for each organization, and it is their responsibility to define it and achieve it. Achieving it may mean having in your team leaders, managers or people that have management and leadership skills, which gives them and the company a competitive advantage. It is key to understand that both sides of the coin are important. Nowadays, people not only look at their managers for them to assign tasks but for guidance. Teams are eager to grow and improve, teams are eager to embrace change and be challenged. So, what are you waiting for? Challenge them! Give them what they want and they will be high performers, for sure! As Peter Drucker says: "You don't manage people. Your task is to lead people by making productive their specific strengths and knowledge." Never forget that in Agile environments, "people" are your highest priority. 
Rated
4.0
/5 based on
43
customer reviews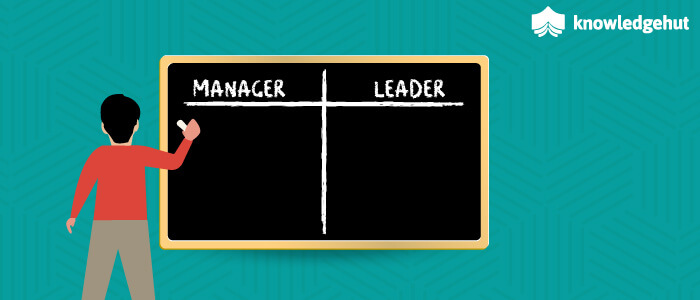 When Retrospectives Are Too Silent
By
Gisela Provenzano
As an Agile leader you really understand the value of continuous improvement, kaizen. So, you schedule regular retrospectives with your team. You constantly share with them the importance of saving some time to reflect on what can be improved, and they say that they agree with you, they understand that it is something vital for the growth of the team.  And so the moment comes, retrospective day! The team joins the meeting and there you are, leading the most important shared time with your people. And after whatever technique you use to break the ice, you start with the retro per se. But your team does not speak. They do not share their thoughts. It's as if they were not there, as if their minds were somewhere else. You start feeling nervous, you worry about the situation and don't understand what's going on.  Stop! Pause the retrospective movie and take some time to think. What's happening? First, think of yourself... As the leader, you have to be an example when it comes to improving and self-introspection and retrospection. If you don't demonstrate personal excellence, your team will not have an example to follow. Always remember… you have to lead by example! Start with your individual retrospection and detect the actions that you're taking as the leader that actually work with your team. To be more specific, focus on the retrospectives and how you are leading the team to think of their strengths and weaknesses. Are you bringing to the table examples of moments when your team performed at its highest level? Are you helping them find the reason for their high performance? During the retro, do you have at hand some examples of things that didn't work (at least for this specific team, in a specific moment)?   Be humble and break the ice commenting on those things you know you have to improve for the good of your team. Remember that every team is different, and what has worked in the past with another team, does not necessarily have to work with your current one. Now, analyze other factors that may be causing this extreme silence and low participation Do the team members feel comfortable when speaking in the group? I'm in a production meeting that's dragging I called the meeting and I'm . I think the team is bored too. Friday's are too much. I'm pretending to be stalking a guest on instagram. — Sive The Black Rose (@Sive_N) January 19, 2018 Again, start with yourself. Are you creating an environment of trust for your team? Everyone needs to know that they will be heard. To create trust within your team you must let them know that everything they say is important, that every idea, by small it is, adds value and that those small ideas can lead to bigger ones that benefit everyone. Reinforce their ideas, empower them. Give them the freedom to say whatever they are thinking, without minimizing or disregarding anything. Those ideas may be the starting point for an interesting brainstorming. Is the team focused on the meeting? Are they really "there"? People are used to handling several tasks at a time. We are used to multitasking and it has become part of our lives. Daily, we read emails while we attend meetings, we interrupt our activities to respond to our partners' chats, we tackle several tasks together, to try to finish everything in time… And our days go by like this, constantly jumping from task to task. Why would it be different in our retrospectives? You know, for many people, retrospectives are just another meeting. So, why wouldn't they read their emails, answer chats and create corporate desks while attending them? It is impossible to avoid people from doing other stuff while in the retro. It is almost part of our nature. But it's up to you, the leader, to help the team prioritize what's most important at every moment. And when it's retrospective time, there is nothing more important than that. Reserving that time to think and improve, to find ways to do things better, is the most relevant task. Of course, there might be unforeseen circumstances that require our attention, but as a team, let's try to keep them for later! Do your team members feel that the meeting is useless? If your retros are fabulous but no action comes out of it, and therefore no real improvement, the team may feel that these meetings have become useless. They may feel that they are spending time in a meeting that has no real outcome, no power to make the changes that are necessary to improve. So, why would they participate? Make sure that your retrospectives are having an impact. Make sure that as a team, you define concrete and measurable actions to improve. Assign owners to those actions and empower those owners to convert those action items into a reality. Lead the retrospectives to a powerful outcome and make your team believe in their improvement ideas since those ideas are the ones that will change your team for good.
Rated
4.5
/5 based on
20
customer reviews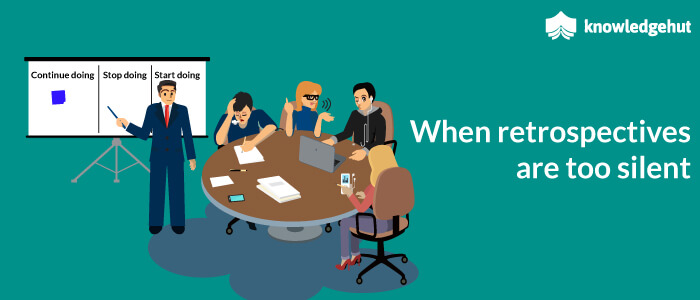 When Retrospectives Are Too Silent
As an Agile leader you really understand the value... Read More
The Biggest Challenge of Agile
By
Gisela Provenzano
I have had the experience of implementing Agile from scratch in organizations that were using no development methodology at all. And I have also had the opportunity of guiding and supporting several companies in the improvement of their Agile adoption. In both cases, you need to know how deep the company wants to go, what level of adoption they expect and  whether they understand the benefits of being Agile (yes, several companies just do it because it's trendy, but trendy is not enough when it comes to organizational changes).   As a coach, when guiding organizations in their Agile journey you will have in your mind several ideas on what you have to do to be successful. You will revisit those ideas and find out which ones are the most appropriate for your client. There are different approaches you can use, but at a higher level, you will have to choose between the two: let the organization detect what is the best way to meet their objectives, or use your previous experience to tell them what steps they should follow to succeed.  No matter which approach you select, you may probably think that your ideas are considered brilliant. After all, who can say Agile is not good nowadays? You may also think that everybody believes that the change is going to be beneficial for them (if most organizations are using it, why would it be different in this case?). Your work will be really successful! But guess what? Things may start to get complicated. The steps you chose may make no sense anymore. Agile adoption may no longer be an easy way to go. So, what's happening? Why are you facing all these challenges and setbacks? Well, the answer is simple: people. People are the major roadblocks when implementing Agile. They offer resistance, even when they do not make it consciously. The big question is… why? Fear Even when this may seem a bit exaggerated, many people are afraid. They think they may lose their jobs, may be exposed and at risk for not having had good ideas in the past or not having detected the improvements before.   Lack of understanding It may happen that people will not understand the approach you are suggesting. They may not be clear on what to do and how to do it. Thus, they feel unsafe, they think they may ruin everything. And don't forget that all this is really important for the organization (they may feel the pressure, don't you think?)   Comfort zone "If everything works this way, why should I change?". This is one of the most commonly heard excuses. But what that generally means is "All this is so new, I don't know if I'll be able to do it. Just thinking about it stresses me out!".   Then, what can you do to help people commit to and collaborate with the change?   1) Show yourself as a peer - you're not the enemy and they have to know that Reserve some time to meet people so that they know you. Spend time building relationships, understanding the main concerns of the people involved in the transformation. Tell them why you're there and what you want to achieve. Let them know that your job is to serve, not to command. 2) Define a clear vision and, most important, the reasoning behind it If the team has no vision, then they have no north. The vision is the place where they will go every time they lose focus. No matter how busy you are, you must ensure that the whole team knows what the final goal is and why it is important. Most importantly, they need to know why they will benefit from this.   3) Let the team decide their own path Have the team not only detect their areas of improvement, but also define the specific actions to improve. Doing so, people will feel reinforced, they will believe in their autonomy and they will feel owners of the change. 4) Assign owners, avoid being the "boss" You will be tempted to do everything on your own. After all, you're the most experienced person in this journey! This is a tremendous mistake. If you do so, people will see you as the "boss" and all the effort you made to win their trust and to build relationships will be sent to the trash. Instead, remember that people need to feel important, they need to feel that they are adding value and that their work matters. Assign them important tasks, make them feel appreciated and valuable. 5) Guide them in the process of change, since change hurts! We're not designed to adapt to change. Our brains are not prepared for that. But the world in which we're living requires adaptability from us, everything evolves so fast! So, given that it is pretty normal that people feel uncomfortable with change you should be their guide and help them overcome difficulties and deal with their own limitations. 6) Give them wings to fly (and to learn to improve on their own) You will not always be there for them. The best legacy of a good coach is a person or group of people that can continue your work. Use your time with the team to identify those that have the required skills to support the company and its improvement cycle once you're gone. Be a personal coach for them as well. This way, you're job will be complete, you will have guided the company in its initial Agile transformation and you will have left people prepared for future improvements.
Rated
4.0
/5 based on
20
customer reviews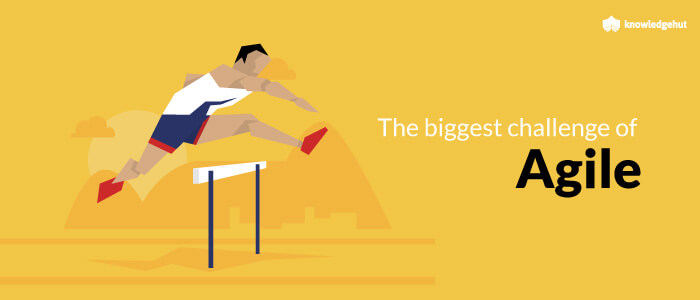 The Biggest Challenge of Agile
I have had the experience of implementing Agil... Read More