How To Get Knowledge About The Certified Ethical Hacker
By
Susan Gunelius
Certified ethical hacker training is commonly denoted as the course that teaches you to break through your own or your company's computer/s in a legitimate and official manner to find out the existent vulnerabilities and to assess the safety bearing of the target system. Certified ethical hackers use the same tools and knowledge that malicious attackers exploit and execute the indicated defensive, counteractive and protective actions to protect the system from any breach in future. The ethical hacking course is vendor-neutral certification, so you would be able to safeguard different systems irrespective of their make. The course gives you an opportunity to delve into various hacking approaches and techniques. Globally, CEH certification is provided by EC-council through their authorized training centres. Several universities and private computer colleges offer courses and programs featuring CEH training that align with the certified ethical curriculum prescribed by EC-Council. Knowledge about Certified ethical hacker training The course is a combination of academic material and practical skills enabling you to discover the working and activities of a hacker. The training commences with theoretical explanations of particular techniques incorporated in the subject followed by a hands-on illustration in the art lab. The objective of the ethical hacking course is to: Ascertain and administer basic standards for licensing professional information security experts in the ethical hacking process. Notify the agencies or employers that certified individuals fulfil or surpass the basic standards. Strengthen awareness about ethical hacking as a self-governing and distinctive profession. Train students to classify and break several kinds of passwords, and successfully neutralize password hacking. Teach encryption and cryptography techniques, and confidential/communal key infrastructure. Inform about widespread cyber-attacks, for instance, phishing, social engineering, identity breach, URL obfuscation, insider attacks, Trojans, dumpster pitching, etc. Instruct learners to abide by the code of ethics regulating professional demeanour and the correctness of hacking. What are the prerequisites for this certification? The ethical hacker training certification is aimed at fortifying the functional knowledge of security officials, auditors, site managers, and professionals who are involved in maintaining the integrity of the infrastructure network. Although there are no prerequisites for this certification but, basic knowledge of telecommunications, networking and computer systems is greatly recommended. The minimum age for appearing for the exam or applying for the training is restricted to no less than 18 years. Thus, candidates who fall in the right age category and possess relevant networking knowledge can apply for the course and complete their certification. The ethical hacking credential is one of the most sought-after certifications of EC-Council. The certified experts can seek a wide scope of job titles including network security specialist, penetration tester, ethical hacker, security specialist, site manager and auditor. In addition to the important business job opportunities, CEH certification opens gateways to rewarding security recruitments to the government run IT sector positions. The credential is an acknowledgement of your skills to work as an ethical hacker independently or with companies by having privileged access to vulnerable information.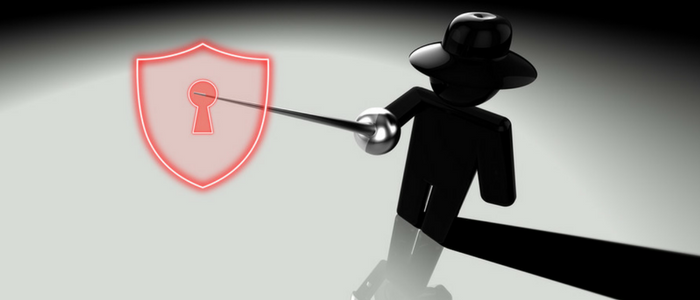 5 Research-Backed Email Marketing Tips That Really Work
By
Susan Gunelius
Email marketing success depends on a number of factors for digital marketers. First, you need a targeted list with the right message, content, and design to actually motivate people to open and read your email as well as to follow the included call to action. You also need to make sure your email messages avoid triggers that will send them directly to recipients' spam folders. But today, there's so much more. We've moved so far beyond basic email marketing in recent years with the advanced features offered in email marketing and customer relationship management applications. Just sending an email message to your list is too rudimentary in today's world. Instead, you need to create more complex email campaigns that move consumers through the marketing funnel effectively. How do you know what to try first? Fortunately, the research has already been done for you. Here are five research-backed email marketing tips that you can start using immediately to improve your open rates, click through, and conversions. 1. Refocus Your Time on Email Marketing Social media and content marketing might be the hot topics these days, but email marketing is actually more effective at customer acquisition. According to a study by McKinsey, email is 40% more effective at customer acquisition than Facebook or Twitter! Yes, you need to be active on social media and you should continue to publish useful content for your target audience on your blog and across the web, but you should consider shifting some of the time you spend on social media marketing to email marketing. The proof is in the numbers. 2. Prioritize Mobile First For digital marketers, we've been operating in a mobile first environment for a while now. Research by Campaign Monitor found that 53% of email opens are now happening on mobile devices, which is more than desktop and web opens. In other words, at least one out of every two people opens your email messages on a mobile device, so your design, navigation (including the sites where the links in your email messages lead people), and content must display and work correctly on smartphones and tablets. There is no room for error on this anymore. 3. Start Automating Email automation makes a significant difference to your return on investment. According to research by DemandGen, marketers see a 20% average increase in sales opportunities from nurtured leads when they automate the email marketing process. With this in mind, setting up automated email campaigns to move prospects through the marketing funnel is critical to boosting sales. Since you can set these campaigns up and then let them run, the long-term investment is small, but they'll continue to drive business to you for a long time. 4. Segment Your List and Your Messages Sending the same messages to your entire list is a waste. Instead, you should be segmenting your list and sending highly targeted messages to specific segments. According to the DMA, segmentation drives a 760% increase in revenue. Additionally, A/B tests improve conversions by 49%. Start segmenting and split testing as soon as possible. Success in this area is all about experimenting! Test your messaging, design, timing, offers, and more. Also, think about the consumer behaviors that you can segment and use as email triggers such as when a consumer abandons their shopping cart, makes a purchase, or views specific products on your website. Behavior-based messages are highly targeted and timely. As a result, they usually work very well! 5. Add Marketing Messages to Transactional Messages Research by Experian found that transactional email messages have open rates that are eight times higher than non-transactional messages. In other words, emails that confirm an order or download, notify a customer that an item has shipped, acknowledge that a return has been received, and so on are opened far more often than other kinds of messages. Think about the transactional messages you send and add marketing messages and offers to as many as you can. Just make sure those offers are relevant to the message!

Simple Tricks To Boost Website Conversions
By
Susan Gunelius
Every digital marketer wants to increase website conversions, which could include capturing leads or actually making sales. Whatever your goals are, you won't achieve them if your website isn't configured to maximize conversions. This includes having the right messages, design, and features in place. To help you review your website, take a look at the tricks listed below that will undoubtedly boost conversions. Sometimes, the simplest modification can have the biggest impact. Make what you want visitors to do extremely obvious. What do you want people to do when they arrive on your website? Never assume that they know what to do. Instead, make it extremely obvious. Include powerful calls to action so there is never any doubt in consumers' minds what they should do when they land on any page on your website. Offer a road map and clear signposts. You have to guide people through your website so they know where to go and don't get lost. Think about the paths you want them to take when they arrive on different pages of your website and create calls to action and design elements that lead them through that path. Easy to follow navigation is essential to ensuring you capture as many leads and sales as possible on your website. Use breadcrumbs and a sitemap if your site is complex so people who get lost can find there way back to the information they're looking for without difficulty. Remove extraneous details and elements. Clutter is a conversion killer. If your website has too much text, images, ads, videos, and so on, then people don't know what to look at or where to go. They get overwhelmed and click away. Instead of trying to include as much information as you can on each web page, make sure each page is focused on specific messages and actions that will lead to conversions. Remember trick #1 above. You need to make it obvious what you want people to do when they land on your website. Too much clutter does exactly the opposite! Offer proof – lots of proof. Consumers want to do business with brands and businesses they trust, so it's imperative that your website includes a lot of proof that you'll live up to your brand promise and meet their expectations. Testimonials work well but only if real people provide them. It's up to you to prove that the testimonials you publish on your website are real. You can do this by including pictures of each person who gives a testimonial along with a link to their website (if yours is a business to business company). You can also ask for recommendations on LinkedIn and display those on your website. LinkedIn recommendations have to be given by real people, so they work well to offer the proof consumers are looking for. Also, link to your Twitter, Facebook, and other social media profiles and include a blog on your website. This type of social proof gives you a way to show that you're authentic and can deliver on your brand promise. When people trust your brand and business, your website conversions will increase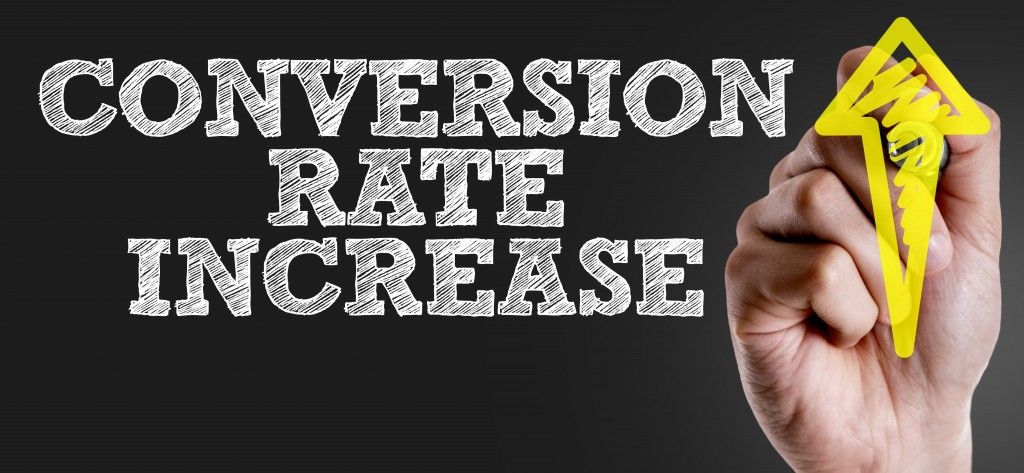 Simple Tricks To Boost Website Conversions
Every digital marketer wants to increase website c... Read More
Fundamental Rules Of Social Media For Digital Marketers
By
Susan Gunelius
Whether you're a veteran digital marketer or new to the industry, you need to abide by the unwritten rules of social media marketing or you won't achieve your goals. In simplest terms, you need to ensure all of your activities are consistent with your brand promise and follow the basic rules of social media etiquette for both individuals and brands. It's easy to get caught up in conversations and debates on social media that don't match your brand or the reputation you want to create for it. Be careful, exercise restraint, and keep these rules in mind at all times. 1. Remember the Fundamental Rule of Marketing. I always teach the fundamental rule of marketing to students, marketing professionals, and business owners before anything else. That rule says, "No one cares about you. All they care about is how your product or service can make their lives better or help them." When consumers pull out their hard-earned money to pay for the product or service that you're marketing, they want to know their expectations will be met and they'll receive adequate value. To that end, measure your social media conversations and sharing should be useful and meaningful to your target audience. Follow the 80-20 rule where 20% or less of your time is spent self-promoting and the other 80% is spent discussing and sharing useful information that your target audience is likely to appreciate receiving from you. 2. Stay Focused. It's very easy to get distracted on social media, but it's very important for digital marketers who are representing a brand (whether it's their own or a client's brand) to stay laser focused on the brand's message. This doesn't mean you can't participate in diverse conversations, but those conversations shouldn't run counter to your brand promise or the brand reputation you're trying to create. Why is this so important? The answer is simple and is tied to another fundamental principle of marketing that I teach: "Brand confusion is the number one brand killer." In other words, if your social media activities are inconsistent with your brand promise and the expectations that people have for your brand, they'll turn away from it in search of another that does meet their expectations for it in every interaction. You don't want that to happen to your brand based on your social media participation! 3. Know When Not to Engage. Social media is filled with people who like to incite arguments, call other people names, and hide behind a veil of anonymity. Avoid reactionary responses to these kinds of conversations. Instead, take some time to consider your response, and remember that sometimes, the best response to these types of conversations is no response at all. In other words, don't add fuel to the fire. Consider the source and adjust your response accordingly. Most importantly, always stay professional in all of your social media conversations and activities! 4. Don't Get Too Personal. Be human but avoid getting too personal in your social media participation. As mentioned in #3 above, keep it professional! This applies to what you discuss on social media with consumers, too. You need to know when you should guide conversations offline. For example, if a customer asks you a question about his or her account on Twitter, you should avoid discussing any information through Twitter about that person's private account in response. It's fine to provide general information on social media, but it's never acceptable to offer any kind of personal information.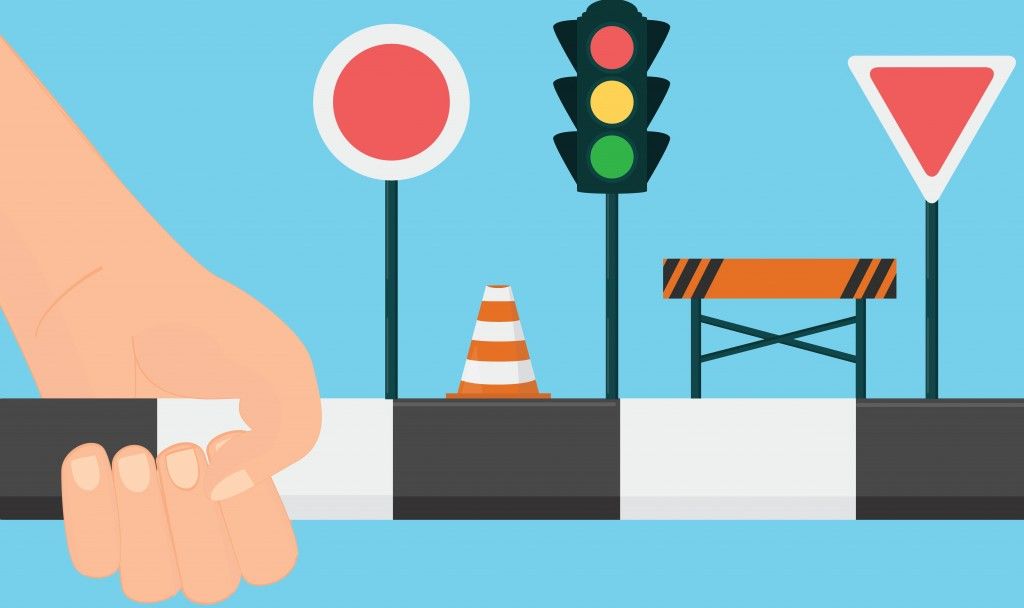 7 Email Spam Triggers Digital Marketers Should Avoid at All Costs
By
Susan Gunelius
Email marketing is one of the best ways to build a relationship with consumers that can lead to sales. However, your email marketing efforts are worthless if your messages get sent to recipients' spam folders. If consumers don't get a chance to see your messages, then you've wasted time and money on digital marketing tactics that could have been very effective had you made a few tweaks to your subject line and content. Here are some of the most common email spam triggers that you should avoid if you want people to actually get your messages. Print this article out and hang it by your computer so you don't forget to delete all of these spam triggers from every message you send to your list. Trigger #1: Anything Related to "Free" Yes, people love to get free stuff, so including a subject line that hypes your free offer seems like it would make a lot of sense for your email marketing campaign, right? Well, it would if "free" didn't equate to spam for email providers' spam filters. Whether you're offering a free gift, free shipping, free quote, free sample, or free anything else, don't mention that it's free in your email subject line! Avoid the word "free" no matter what! Trigger #2: Money and Finance Let me put it this way. It's challenging to write email marketing campaigns for finance companies because so many money-related terms are spam filter triggers. You have to get really creative! For your email marketing campaigns, avoid phrases like the ones listed below: • For just $### (or "Only $###") • Money back • Lowest price • No cost • Fast cash • Affordable (or "cheap") • Discount • Credit card offer • Full refund • No hidden costs • Consolidate debt (and/or "credit") • Get paid • Lower your mortgage rate • Lower your interest rate • Pre-approved • Get out of debt Trigger #3: Employment Terms Employment terms have turned into spam triggers as a result of so many get-rich-quick email scams and multi-level marketing schemes. A good rule of thumb is to avoid using phrases in your subject lines that refer to making money. Some examples include: • Be your own boss • Earn $### • Home-based • Earn extra cash (or "money" or "income") • Make money • Work from home • Money-making Trigger #4: Numbers Any kind of numbers can trigger spam filters. This is true whether numbers are provided in numeric form or word form (i.e., 5 or five). Here are a few examples to avoid: • 100% free • 100% satisfied • 100% guarantee • 50% off • #1 Trigger #5: Big Claims If your offer is too good to be true, few consumers will believe it and even fewer spam filters will let your message get through to recipients' mailboxes. Here are some common claims that can send your message to the spam folder: • Amazing • Satisfaction guaranteed • Outstanding prices • Risk free • Fantastic deal Trigger #6: Punctuation Spam filters don't like excessive punctuation, so use it sparingly. Avoid adding a bunch of exclamation points or other punctuation in the subject line or body of your email messages. Trigger #7: Fw or Re Don't try to fool spam filters by sending your message using a subject line that begins with "Fw:" or "Re:" to make it seem like you're forwarding a great message or responding to a message sent to you. Spam filters look for these types of messages, and you can bet your message will end up in recipients' spam folders.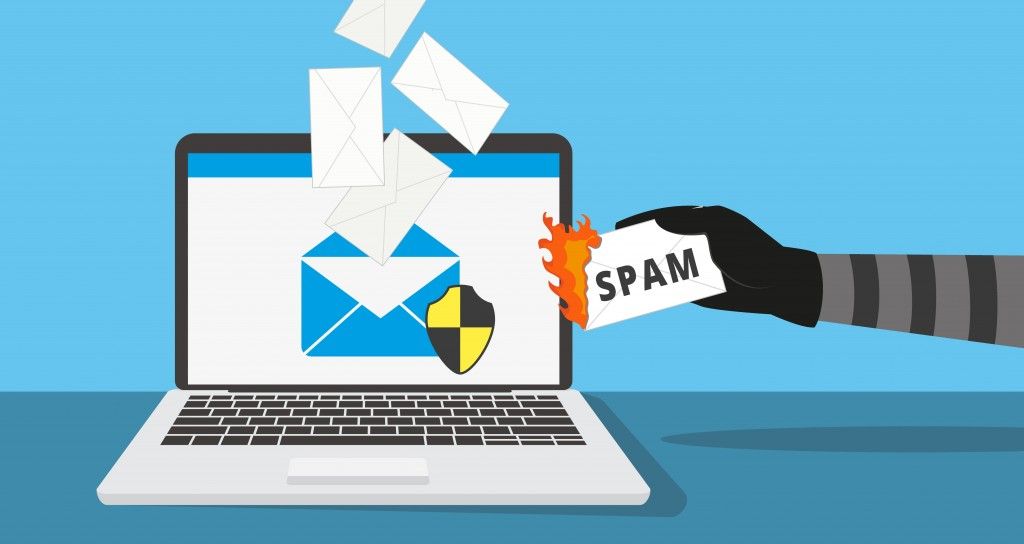 How Online Video Enhances Your Digital Marketing Plan
By
Susan Gunelius
Online video can be an extremely powerful form of digital marketing, but many people still think it's too expensive to include in their marketing plans. That's no longer the case. Many popular brands have gained significant recognition and sales through low-tech online video content, and so can you. While it's true that your video content doesn't have to be produced by a professional video production company, its quality should match your brand promise. In other words, it needs to match consumers' expectations for your brand based on their previous experiences and perceptions of it. For example, if yours is a luxury brand, then investing in higher-end video production quality makes sense. However, if you're a small business that is not positioned as a luxury brand, a video recorded using your webcam is probably adequate. What matters most is that the video and audio are clear and the content is useful to your target audience. Online video can enhance your digital marketing plan in many ways. Here are some of the top benefits. Take a look and see why you should consider adding video to your marketing efforts. Brand Awareness Online video can be published in so many places, which gives more opportunities for audiences to view it. You can publish your videos on YouTube, Vimeo, your website, your blog, Facebook, and more. You can also share links to your online videos on social media sites like Twitter, Facebook, Google+, LinkedIn, and so on. You can even share your videos in your email marketing campaigns. People love to share useful videos, which means your brand has a chance to get in front of wide audiences. The result is increased awareness of your brand! Interactivity Online video gives people another way to interact with your brand in the digital environment rather than just reading text. They can click to view your video, rewind, and replay as well as share your video with their own audiences. All of these actions create a brand experience that can aid brand recognition and recall. Sensory Experiences Video adds visual and auditory elements to your brand that can increase the audience's emotional connection with your brand as well as brand recall. When you can appeal to multiple senses, your marketing has a much greater chance of driving consumers to take the actions you want. Education and Entertainment Online video is perfect for building consumer trust in your brand. When you deliver education such as tutorials and how-to demonstrations as well as entertainment in your videos, audiences are likely to talk about and share those videos. The reason is simple. Those videos provide value to people. Therefore, when you publish online video content, make sure it's always useful and meaningful. Relationship Building When people hear your voice and see your face in your online videos, it's impossible not to feel a connection to you and your brand. Video enables you to build relationships with them in the digital age. With that in mind, let your personality shine in your video content. It's a great way to show the human side of your business and develop a powerful emotional connection with your audience.