All You Need To Know About The Roles Of A Scrum Master
By
lorraine ong
1. IntroductionHaving worked on Agile projects for a while, I was surprised to find out that "Scrum" came from the process word scrummage, a word used in rugby sports. In rugby, scrummage refers to restarting the game where the players are coming close to each other with their heads down and gaining a possession of the ball. The players work together in a unified manner relying on their strengths in order to overcome and break across their opponents, taking incremental steps collectively as a team.Traditional waterfall approach as a software development methodology is successfully practiced over many years as a structured and proven method. It emphasizes a lot on proper documentation and proper process control. In Traditional waterfall methodology, the entire stage is completed before moving sequentially to the next stage. The method, however, is rigid to changes during the software development cycle.Agile software development methodology, on the other hand, is quite the opposite, it looks into ensuring flexibility and incorporating regularly users inputs as a way to build better user products.Scrum software development methodology is a subset of the Agile methodology. "Scrum" methodology was the brainchild of 2 Japanese Hiro Takeuchi and Ikujiro Nonaka. Who wanted to create "a flexible and holistic product development strategy where a development team works as a unit to reach a common goal." 2. Who is a Scrum Master?A Scrum Master is a facilitator of the Agile development team. He is not the project manager nor the product owner. A Scrum Master is not a position but a role.However, having said that it doesn't mean this role is less important than the role of a project manager. In fact, a scrum master is a crucial role in the success of an agile project.3. What does a scrum master do?Scrum Master is "A Servant Leader".  The roles and responsibilities of the Scrum Master include:Making sure the team follows the agile processes.Shielding the team.Facilitating Scrum Ceremonies.Championing information radiators.Working with stakeholders to get tools and training for the team.4.  What Qualities does a Scrum Master have?A Scrum Master does not need a particular type of qualification to assume the responsibilities.  However, he or she should possess particular qualities necessary for the role.Traits of a good Scrum Master are-a) Influential - able to convince others, have empathy and respect for people and showing by exampleb) Collaborative - seek to collaborate with others in the organization and not for self-gloryc) Observant - alertness to identify issues and problem areasd) Knowledgeable - not only on agile processes but has some technical and project management knowledge5. Roles and Responsibilities of the Scrum MasterSome organization practices rotation of Scrum Master roles among the team members, this is up to each Scrum Team.However, the roles and responsibilities of the Scrum Master are common:SM is the Agile framework custodian and process owner for the team.SM is a facilitator and Servant Leader who never discourage but encourages and expects self-organization from the Agile development team. SM builds close collaboration across roles and functions in the organization, works on matters collectively and is not individualistic.SM protects the team from distractions which includes both external and internal.SM removes impediments, so the team can focus on the development work and tasks.SM is not typically a manager or lead, but he/she is an influential leader who does not do direct command and control.SM is a coach, give the bits of advice to the team and discussed issues encountered.SM is an adviser and is equipped with technical and project management know-how, this is so that he/she understands the problems and be able to provide a proper guidance and advice to the team.6. Scrum master skillsThese are the essential skills a Scrum Master should have:Encourage a self-organising teamRemove barriers and Shield the teamEncourage Collaboration and Resolve ConflictsCoach and Advises the teamEstablish partnerships (team, product owner, stakeholder)Facilitate and is a Servant Leadera) Encourage a self-organizing team - The scrum master needs to know when to hold his views and keep quiet to allow the team to be self-organizing. That said he should be actively listening attentively to the team members inputs and learning points and guide the team to perform better in subsequent sprints.b) Remove barriers and shield the team - The scrum master should shield the development team from outside distractions. At the same time, the job of the scrum master is to remove any project barriers and impediments including resolving resource issues. Allowing the team to focus on their development works and tasks. c) Encourage Collaboration and Resolve Conflicts - The scrum master should have respect for people. He should encourage collaboration among team members and also across teams. He should be a collaborator who is able to resolve conflicts within and across teams by focusing on the scrum values of openness, respect, and honesty.d) Coach and Advises the team - The scrum master should read widely and coaches the team on agile processes. Other than being a teacher to the team to explain scrum processes clearly and enforcing the practice for agile. The scrum master should have technical and project management knowledge. Imagine if the scrum master is not able to understand when a team member raise a project issue how will he provide guidance on the right course of actions? then be able to coach and guide the team effectively and run constructive meetings.e) Established partnerships (team, product owner, stakeholder) - The role of the product owner is to push the team to deliver fast, while the role of the scrum master is to protect the team. However, the scrum master needs to know when to strike a balance and to build partnerships with others.f) Facilitate and be a Servant Leader - The scrum master facilitates the daily scrum, sprint planning, sprint demo, and retrospective meetings. He has no particular authority over the team members and is not their manager. However, the scrum master should put the needs of the team members before himself and serve as a Servant Leader.7.  What are the benefits of having a Scrum Master Certification?Why should you be interested in becoming a Certified Scrum Master?According to scrumalliance.org based on a survey with about 5000 people in February 2015, 87% agrees that Scrum improves the quality of work life for their team. At the same time, 81% of Scrum Masters who received certification agree that it has significantly helped to improve their practice.Check our CSM certification training schedules in Top cities of India CertificationPlaceSchedulesCertified Scrum MasterBangaloreView SchedulesHyderabadView SchedulesChennaiView Schedules8.  Scrum master learning path (how to become a scrum master)How to become a Certified Scrum Master (CSM®)?Step 1: Attend a 2-day Certified Scrum Master course or seminarStep 2: In 30 to 90 days, register online for the Scrum Master Accredited Certification ProgramStep 3: Upon successful registration, you will receive your Exam Access Code instantly onlineStep 4: Take the online test anywhere, anytime on the multiple-choice questionsStep 5: Get your lifetime and international valid Scrum Master Accredited Certification Document instantly onlineIn a meanwhile, you can take a glimpse of the Certified Scrum Master (CSM®) training at KnowledgeHut.9.  Scrum Master training and certificationRequirements for CSM® (from scrumalliance.org)The first step toward your CSM® is to familiarize yourself with the Scrum framework.Then, attend an in-person, two-day  (16 hour) CSM® course taught by a Certified Scrum Trainer® (CST®) where you'll get a comprehensive overview of how to organize and support a Scrum Team. After the course, you'll need to pass the CSM® exam. After you pass the CSM® exam and accept the License Agreement, complete your Scrum Alliance membership profile and enjoy the benefits of certification.The Certified Scrum Master Exam is conducted online. The exam consists of 35 multiple choice questions and to pass the certified scrum master exam, you need to get at least 24  correct answers. You can take up the exam only after the completion of two days of training. The test takes about an hour to get completed.Scrum Alliance allows a candidate to make two attempts on the exam. This is available at no cost. However, subsequent attempts after the second time will be chargeable.For people who are Certified Scrum Masters, the next step in the Agile journey will attain the Advanced Certified Scrum Master (A-CSM®℠) certification.In order to prepare for the Certified Scrum Master exam (CSM exam), you can refer this Scrum tutorial. This is a complete guide that will help you in preparing for the Scrum Master examination.Requirements for A-CSM®  (from scrumalliance.org)Attend a certified educational offering to get techniques and skills that go beyond the basics and mechanics of Scrum, expanding into interaction, facilitation, coaching, and team dynamics.Successfully complete all educator-designed components of an approved educational offering. This may include pre- or post-course work as deemed necessary by your approved educator to complete the learning objectives.Validate at least one year of work experience specific to the role of ScrumMaster (within the past five years).Hold an active Certified ScrumMaster (CSM®) certification with the Scrum Alliance.NOTE:  You may take the A-CSM® course at any time after completing your CSM® certification, but must have at least 12 months of Scrum Master experience logged into your Scrum Alliance profile before you can receive your A-CSM® certification.You can opt for the Scrum Mock tests which will help you in raising your confidence level of passing the CSM exam with an excellent scope. Click here for CSM practice test online.10. Benefits of a Scrum Master CertificationThere are many reasons why people take the Scrum Master Certifications and here are just some of them:Expand career options across industry sectors using Scrum and Agile methodologyExpand career options across industry sectors using Scrum and Agile methodologyDemonstrate the attainment of Scrum knowledgeMeet like-minded Scrum professionals and networking Continuous learningIf you are ready to encourage your team and advance your  Scrum career, then it is an ideal opportunity to become a Certified Scrum Master (CSM®). Get enroll for the CSM® certification course today and start preparing for the success.Begin your Scrum Master journey today!
Rated
4.0
/5 based on
22
customer reviews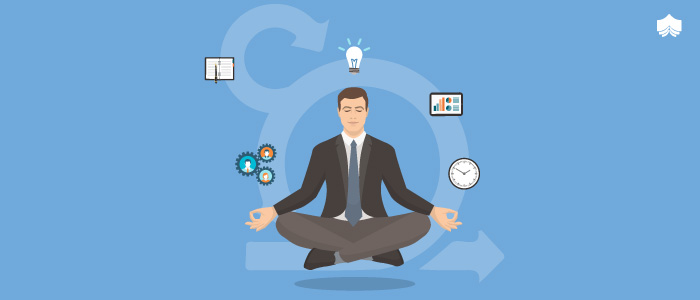 INFOGRAPHIC: Agile And Management Learning Path For Your Next Career Move
By
KnowledgeHut Editor
Agile has become the most important methodology for companies searching for an incremental way to deal with project management and software development. And, this has enhanced the demand for IT professionals who have a sound knowledge of the methodology and its implementation. There are different certifications available to test the knowledge and competency of the IT professionals on Agile frameworks. Here, KnowledgeHut provides you the 'Agile and Management certification roadmap' that will help take your career to the next level.Be familiar with all the Agile and Project Management certifications offered by different accreditation bodies that are categorized based on the courses offered and make a wise career move.Scrum AllianceKnowledgeHut is a Global Registered Education Provider (REP) of Scrum Alliance which offers certifications in Scrum, a leading Agile framework.Introductory- Foundation and Practitioner coursesCertified ScrumMaster®(CSM)This CSM course provides effective knowledge on Scrum basics and its implementation in the real world.Certified Scrum Product Owner®(CSPO)Agile professionals who are close to the business end of projects will benefit from this CSPO course.Certified Scrum Developer® (CSD)Developers and programmers who have work experience in an Agile environment will benefit from this CSD course. Training is provided through two different paths such as for:CSM Holders- 3-Day Agile Engineering Practices CourseNon-CSM Holders- 1-day CSD into course, 3-Day CSD Agile Engineering Practices Course and 1-day CSD technical elective course.Once you obtained the initial certification for your chosen track, you can start with the Advanced level certification which is the next stage of the pathway to CSP.Advanced- Individuals with foundation-level certification can enter this phaseAdvanced Certified ScrumMaster™ (A-CSM™)The A-CSM course targets individuals who already have experience with Scrum and the ScrumMaster role and existing CSMs.Advanced Certified Scrum Product Owner™ (A-CSPO™)This A-CSPO course targets individuals who already have experience with Scrum and the Product Owner role and existing CSPOs.After successful completion of Advanced level learning, candidates will be eligible to take the CSP certification of their chosen pathway. On successful completion of your chosen path to CSP, you can continue with the certifications such as CST (Certified Scrum Trainer), CTC (Certified Team Coach), CEC (Certified Enterprise Coaches℠), along with Certified Agile Leadership.Scrum.OrgKnowledgeHut is a Professional Training Network member of Scrum.org which offers certifications in Scrum, a leading Agile framework. It is recommended for every individual to pass the specific introductory course first, before going to the next levelProfessional Scrum Developer™The PSD certification is available for everyone who wants to prove their knowledge in building the complex software products with the help of Scrum.Professional Scrum Foundations™ (PSF)This PSF course targets freshers and individuals who want to revise Scrum basics.Professional Scrum Master™ (PSM)This course is aimed at Scrum Masters, Managers, and Scrum Team members who are responsible for getting the most out of Scrum. Three levels of certifications are available in PSM training:PSM I- IntroductoryPSM I certification holders will have a strong knowledge of the fundamental aspects, roles, and attributes of Scrum.PSM II- BeginnerPSM II certification holders understand the principles and processes of the Scrum framework and can effectively implement it in the enterprise context.PSM III- AdvancedPSM III certification holders demonstrate a distinguished level of mastery over Scrum.Professional Scrum Product Owner™(PSPO)This course is aimed at experienced Product Owners and Product Managers who want to improve their business success with Agile practices. Two levels of certifications are available in PSM training:PSPO I- Introductory to Intermediate levelPSPO I reflects an intermediate understanding of ScrumPSPO II- AdvancedPSPO II reflects an advanced learning of ScrumAfter successful completion of Advanced level learning of your chosen path, you can continue with the professional certifications such as PST (Professional Scrum Trainer™), PSPO Certified Trainer and the independent certifications such as Professional Agile Leadership™ (PAL), and SPS (Scaled Professional Scrum™) can be taken without any other Scrum.org credential as a prerequisite.Project Management Institute(PMI)Earning PMI® certifications will help you gain visibility within your organization and may expand your earning potential, enhance your job stability, and provide a competitive stand in the job market. KnowledgeHut is a Global REP for Project Management Institute, Inc. Here, we shall look at different PMI certifications available.Introductory- Beginning stage of an individual's journeyProject Management Professional (PMP®)This PMP course covers overall Project Management concepts and is the most important industry-recognized certification for project managers.PMI Agile Certified Practitioner (PMI-ACP®)The PMI-ACP® certification is designed for those willing to implement Agile practices in their projects.Advanced- Individuals with beginner level certification can enter this phaseProgram Management Professional (PgMP®)This PgMP® course is designed for those who handle complex and multiple related projects to achieve strategic and organizational results.Portfolio Management Professional (PfMP®)This PfMP course is designed for experienced project and program managers who want to enhance their ability to support and manage their enterprise project portfolio.Individuals can opt for Certified Associate Project Management (CAPM)® and PMI Professional in Business Analysis (PMI-PBA)® certification courses without any other PMI credential as a prerequisite.Scaled Agile AcademyKnowledgeHut offers different SAFe certifications from Scaled Agile Academy that are designed to help larger organizations struggling with Agile implementation for larger development efforts. Here we categorized the Scaled Agile Framework certifications based on different roles that can help you choose your career path.Agile Change Agents ConsultantsSAFe® 4 Program Consultant (SPC)SPC certification demonstrates your ability to deploy SAFe framework in the context of an enterprise-wide Agile transformation.Executives, Managers, StakeholdersSAFe® 4 Agilist (SA)The Leading SAFe® SA certification training will train the attendees on the skills required to lead an enterprise Agile transformation by leveraging the SAFe®, and its underlying principles derived from Agile development, Lean, systems thinking, product development flow, and DevOps.Release Train Engineers/Value Stream EngineersSAFe® 4.5 Release Train Engineer (SAFe® RTE)From this course, individuals will explore the skills required to drive end-to-end delivery of value through ARTs (Agile Release Trains) and also learn to build a high-performing ART through coaching and servant leadership by becoming a SAFe® RTE.Product Managers/Product OwnersSAFe® Product Owner/Product Manager (SAFe® PO/PM)Attendees will gain the skills required to guide the delivery of value in a Lean enterprise and learn about the tools, mechanics, and activities used to manage programs and backlogs.Scrum MastersSAFe® Scrum Master (SSM)- IntroductoryAttendees (Scrum Masters) will gain an understanding of the Scrum Master role as a part of the entire organization.SAFe® Advanced Scrum Master (SASM)- AdvancedCurrent Scrum Masters will gain the skills needed to implement Scaled Agile Framework and lead high-performing Agile teams.Agile TeamsSAFe® for TeamsIndividuals will gain an in-depth understanding of the Agile Release Train, how it delivers value, and what they can do to perform their role effectively using Scrum, XP, and Kanban.ICAgileICAgile-accredited courses help organizations and professionals in developing an Agile mindset and enabling sustainable organizational agility. Here we shall look at the learning roadmap of different ICAgile courses.Roadmap to ICAgile Certified Expert in Agile Testing (ICE-AT)Agile Testing- IntroductoryThis certification aims at Agile testers or aspiring Agile testers who wish to learn and practice Agile testing techniques. Even Test Managers, Testers, Developers, and Analysts with a passion for testing will benefit from this course.Agile Test Automation- AdvancedThis certification aims at Test engineers, Agile testers, or aspiring Agile testers with a desire to learn and practice Agile test automation. Test Managers and developers with a passion for learning automation skills will also benefit from this course.ICAgile Certified Expert Agile Testing- Expert/ProfessionalTo acquire the ICAgile Certified Expert in Agile Testing (ICE-AT), an applicant must show competency in the discipline of test automation and Agile testing to a review committee of three industry-recognized experts. The applicant will be assessed through an interactive virtual session with the review committee.Roadmap to ICAgile Certified Expert in Agile Coaching (ICE-AC)Agile Team Facilitation- IntroductoryThis certification is designed for Agile team leaders or aspiring team leaders who are passionate about servant leadership and have a desire to learn and practice the art of facilitation as part of coaching and team facilitation.Agile Coaching- AdvancedThis certification is designed for Agile coaches or aspiring coaches who are passionate about servant leadership and have a desire to learn and practice coaching, teaching, facilitation and mentoring in service of Agile teams.ICAgile Certified Expert In Agile Coaching- Expert/ProfessionalTo acquire the ICAgile Certified Expert in Agile Coaching (ICE-AC), an applicant must show competency in the discipline of Agile coaching to a review committee of three industry-recognized experts. The applicant will be assessed through an interactive virtual session with the review committee.Roadmap to ICAgile Certified Expert In DevOps (ICE-DO)Foundation of DevOpsDevelopers, Operations leads and team members, Agile Coaches, Managers, or anyone with a passion for DevOps will benefit from this certification.Implementing DevOpsDevelopers, Operations leads/team members, testers, security leads/team members, technical coaches, and technical leads, or anyone interested in the hands-on implementation of DevOps will benefit from this certification.ICAgile Certified Expert In DevOpsThe ICE-DO certification is still in development. So, it is recommended to obtain the above two certifications first before preparing for this certification.Winding UpDeciding to start a career in an Agile environment in the IT industry is an exceptionally good choice. Getting an Agile certification can help you get started and get ahead in your career. Remember, certifications show your ability to your managers, co-workers and future employers. Getting certified is a great way to differentiate yourself from your peers.Choose wisely! And all the best on your certification learning path!!
Rated
4.0
/5 based on
54
customer reviews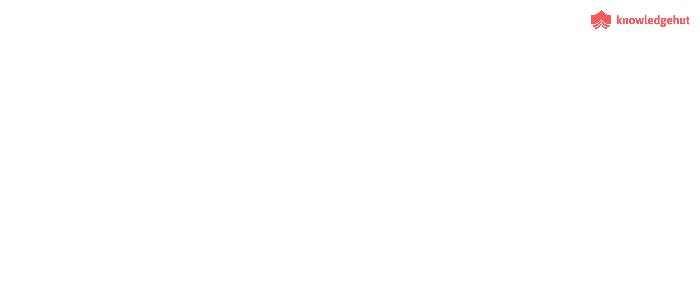 Top 5 Agile Trends To Take You Safe Through 2018 And Beyond
By
Shubhranshu Agarwal
In recent times, Agile has proved to be more than just a buzzword in the IT industry.The amazing results of Agile project management have widened its scope for implementation in other than IT industry also; therefore, we often come across the terms like "being Agile" and "doing Agile".More and more organizations and enterprises irrespective of size and business niche are adopting Agile with an eye on commitment, delivery values, profitability, customer's satisfaction etc. Because of continuous Agile evolvement, you need to align Agile practices with the latest trends to compete with excellence in 2018 and beyond. Following are the top five Agile trends that will help you plan and sail safe through the competitive marketing environment.  1) Short-Term Activities Oriented Agile Training:Organizing the short-term activities oriented intensive workshop/training, planned to train the participants for implementation of specific skill in real projects, is a new emerging trend in Agile organizations. The long and exhaustive classroom training of 4 or 5 days are no longer a preference. The short–term Agile workshops/training leave the Agile team members with new ideas and cohesive understanding of the Agile roadmap. The improved capability to execute short iterations supports to market the product early. In addition, Agile workshops are helping the organizations to develop multi-disciplinary Agile specialists to maximize overall performance.2) Rapid Feedback:Predictions are good to plan but the ever-changing working conditions, new demands, and altered quality standards etc deviate the results. The biggest trend in Agile management for 2018, I noticed recently, is to focus more on rapid feedbacks of developments rather than depending on the predicted outcome. Rapid feedback is vital for Agile teams to understand the way project development is going. Creating a friendly environment allowing every team member to comment and even seek the feedback saves considerable time besides giving a true picture of progress. Continuous Integration (CI) is the best tool to maximize the benefits of rapid feedback.3. Embracing Agile Spirit:  Over the years, a number of organizations twisted & curled Agile methodology to meet their interests and suitability; as a result, some of these tasted just the semi-success. The new trend shows that organizations are embracing the Agile spirit as a part of organizational culture. Organizations are conducting short-period objective oriented trainings to strengthen the Agile mindset of team members.The application of modern Agile principles leads the organizations to deliver more values with satisfactory profit. There are four core characteristics of Agile mindset - value matters, small cycles matters, ecosystem in entire organization matters and culture matters. Agile Spirit embracement can be improved by following the five simple tactics- be transparent, be disciplined, ensure participation, get everyone aligned and set up collaboration as an Agile tool.  4) Cloud-Based Solutions:More Agile teams are adopting cloud-based solutions to find new ways for envision (prediction), coding, testing and deployment faster than they are/were doing now with the intention to have an edge over their competitors. Server-less computing has become the favorite of Agile teams; as, it reduces the need of 'always on' traditional server infrastructure, in addition to reducing the infrastructure and operational costing. The organizations that follow cloud-based Agile methodology have enormous competitive advantages supporting for higher quality, greater agility, faster market responsiveness, reducing costing, improving client's experience etc. It can be said that Cloud technology is going to be an Agile accelerator.5) More Focus on 'Business Value' of User Stories:"If you can't measure the results, you can't improve the process" fine fits to modern Agile culture. Today, Agile organizations are more focused on measuring the lagging indicators like ROI of new products/ features, Net Promoter Score (NPS) of team members & customers, cycle time and operational stability etc. Using three-dimensional metrics, encompassing complexity, ROI and business value, is the new approach to measure the business value of a user story. Identifying business values before writing a user story rather than writing a user story and then evaluating the business values is a significant shift in modern Agile practice.Summary:Agile culture adoption is growing fast in organizations around the world. Internal Agile coaches, consistent Agile practices, and implementation of a common tool across Agile teams are the top three factors encouraging businesses to continue their Agile journey. According to '12th annual State of Agile report', the top five Agile benefits reported by the organizations are –Better project visibility – through- rapid feedbackFaster delivery – through – cloud-based solutionEnhanced productivity – through – activities oriented learning workshopsImproved ability to manage the changing priorities – through – deep focus on business value of a user storyBetter IT alignment – through – Agile spirit embracementKnowledgeHut provides objective-oriented customized Agile training that helps the organizations match the steps with the latest trends in Agile methodology.
Rated
4.0
/5 based on
3
customer reviews