How to Become a DevOps Engineer
By
Ajeet Singh Raina
Who is DevOps engineer? DevOps engineers are a group of influential individuals who encapsulates depth of knowledge and years of hands-on experience around a wide variety of open source technologies and tools. They come with core attributes which involve an ability to code and script, data management skills as well as a strong focus on business outcomes. They are rightly called "Special Forces" who hold core attributes around collaboration, open communication and reaching across functional borders.DevOps engineer always shows interest and comfort working with frequent, incremental code testing and deployment. With a strong grasp of automation tools, these individuals are expected to move the business quicker and forward, at the same time giving a stronger technology advantage. In nutshell, a DevOps engineer must have a solid interest in scripting and coding, skill in taking care of deployment automation, framework computerization and capacity to deal with the version control system.Qualities of a DevOps Engineer Collated below are the characteristics/attributes of the DevOps Engineer.Experience in a wide range of open source tools and techniquesA Broad knowledge on Sysadmin and Ops rolesExpertise in software coding, testing, and deploymentExperiences on DevOps Automation tools like Ansible, Puppet, and ChefExperience in Continuous Integration, Delivery & DeploymentIndustry-wide experience in implementation of DevOps solutions for team collaborationsA firm knowledge of the various computer programming languagesGood awareness in Agile Methodology of Project ManagementA Forward-thinker with an ability to connect the technical and business goals Demand for people with DevOps skills is growing rapidly because businesses get great results from DevOps. Organizations using DevOps practices are overwhelmingly high-functioning: They deploy code up to 30 times more frequently than their competitors, and 50 percent fewer of their deployments fail.What exactly DevOps Engineer do?DevOps is not a way to get developers doing operational tasks so that you can get rid of the operations team and vice versa. Rather it is a way of working that encourages the Development and Operations teams to work together in a highly collaborative way towards the same goal. In nutshell, DevOps integrates developers and operations team to improve collaboration and productivity.The main goal of DevOps is not only to increase the product's quality to a greater extent but also to increase the collaboration of Dev and Ops team as well so that the workflow within the organization becomes smoother & efficient at the same time. DevOps Engineer has an end-to-end responsibility of the Application (Software) right from gathering the requirement to development, to testing, to infrastructure deployment, to application deployment and finally monitoring & gathering feedback from the end users, then again implementing the changes. These engineers spend more time researching new technologies that will improve efficiency and effectiveness.They Implement highly scalable applications and integrate infrastructure builds with application deployment processes. Let us spend some time in understanding the list of most important DevOps Engineers' roles and responsibilities.1) The first and foremost critical role of a DevOps Engineer is to be an effective communicator i.e Soft Skills. A DevOps Engineer is required to be a bridge between the silos and bring different teams together to work towards a common goal. Hence, you can think of DevOps Engineers as "IT Project Managers". They typically work on a DevOps team with other professionals in a similar role, each managing their own piece of the infrastructure puzzle.2) The second critical role of DevOps Engineer is to be Expert Collaborators. This is because their role requires them to build upon the work of their counterparts on the development and IT teams to scale cloud programs, create workflow processes, assign tenants and more.3) Thirdly, they can be rightly called "Mentors" as they spend most of the time in mentoring and educating software developers and architecture teams within an organization on how to create software that is easily scalable. They also collaborate with IT and security teams to ensure quality releases.Next, they need to be a "customer-service oriented" individuals. The DevOps Engineer is a customer-service oriented, team player who can emerge from a number of different work and educational backgrounds, but through their experience has developed the right skillset to move into DevOps.The DevOps Engineer is an important IT team member because they work with an internal customer. This includes QC personnel, software and application developers, project managers and project stakeholders usually from within the same organization. Even though they rarely work with external customers or end-users, but they keep close eye on a "customer first" mindset to satisfy the needs of their internal clients.Not to miss out, DevOps engineer holds broad knowledge and experience with Infrastructure automation tools. A key element of DevOps is automation. A lot of the manual tasks performed by the more traditional system administrator and engineering roles can be automated by using scripting languages like Python, Ruby, Bash, Shell, Node.js. This ensures a consistent performance of manual tasks by removing the human component and allowing teams to spend the saved time on more of the broader goals of the team and company.Hence, a DevOps engineer must possess the ability to implement automation technologies and tools at any level, from requirements to development to testing and operations.Few of other responsibilities of DevOps Engineer include -Manage and maintain infrastructure systemMaintaining and developing highly automated services landscape and open source servicesTake over the ownership for integral components of technology and make sure it grows aligned with company successScale systems and ensure the availability of services with developers on changes to the infrastructure required by new features and products.How to become a devops engineer?DevOps is less about doing things a particular way, and more about moving the business forward and giving it a stronger technological advantage. There is not a single cookbook or path to become a devops professional . It's a continuous learning and consulting process . Every DevOps tasks have been originated from various development , testing , ops team consulting through consultants and running pilots, therefore it's hard to give a generic playbook for how to get it implemented. Everyone should start with learning about the values, principles, methods, and practices of DevOps and trying to share it via any channel and keep learning.Here's my 10 golden tips to become a DevOps Engineer: 1. Develop Your Personal Brand with Community Involvement 2. Get familiar with IaC(Infrastructure-as-Code) - CM 3. Understand DevOps Principles & Frameworks 4. Demonstrate Curiosity & Empathy 5. Get certified on Container Technologies - Docker | Kubernetes| Cloud 6. Get Expert in Public | Private | Hybrid Cloud offering 7. Become an Operations Expert before you even THINK DevOps 8. Get Hands-on with various Linux Distros & Tools 9. Arm Yourself with CI-CD, Automation & Monitoring Tools(Github, Jenkins, Puppet, Ansible etc) 10.Start with Process Re-Engineering and Cross-collaboration within your teams.Skills that DevOps engineer need to have If you're aiming to land a job as a DevOps engineer in 2018, it's not only about having a deep specialized skill but understanding how a variety of technologies and skills come together.One of the things that makes DevOps both challenging to break into is that you need to be able to write code, and also to work across and integrate different systems and applications. Based on my experience, I have finalized on the list of top 5 skill sets which you might require to be a successful DevOps engineer:#1 - SysAdmin with Virtualization ExperienceDeployment is a major requirement in devops role and ops engineer are good at that , All is needed is a deployments automation engine(chef ,puppet ,ansible) knowledge and its use-cases implementations . Nowadays , most of public clouds are running multiple flavors of virtualization so a must have 3 – 5 years of virtualization experience with VMware, KVM, Xen, Hyper-V is required along .#2 - Solution Architect RoleAlong with deployments or virtualization experience, understanding and implementation of all the hardware technologies in breadth is a must like storage and networking. Nowadays there is a very high-demand for people who can design a solution that scales and performs with high availability and uptime with minimal amount of resources to feed on (Max utilization) .#3 - A Passionate Programmer/API ExpertiseBash, Powershell, Perl, Ruby, JavaScript, Go, Python etc are few of popular scripting languages one need to have expertise on to become an effective DevOps Engineer. A DevOps engineer must be able to write code to automated repeatable processes. One need to be familiar with RESTFUL APIs.#4 - Integration Skillset around CI-CD toolA DevOps engineer should be able to use all his expertise to integrate all the open source tools and technique to create an environment that is fully automated and integrated. The goal should be for zero manual intervention from source code management to deployment state, i.e. Continuous Integration, Continuous Delivery and Continuous Deployment.#5 - Bigger Picture & Customer FocusWhile the strong focus on coding chops makes software engineering a natural path to a career in DevOps, the challenge for candidates who are coming from this world is that they need to be able to prove that they can look outside their immediate team and project. DevOps engineers are responsible for facilitating collaboration and communication between the Development and IT teams within an organization, so to succeed in an interview, you'll need to be able to demonstrate your understanding of how disparate parts of the technical organization fit and work together.In nutshell, all you need are the list of tools and technologies listed below -Source Control (like Git, Bitbucket, Svn, VSTS etc)Continuous Integration (like Jenkins, Bamboo, VSTS )Infrastructure Automation (like Puppet, Chef, Ansible)Deployment Automation & Orchestration (like Jenkins, VSTS, Octopus Deploy)Container Concepts (LXD, Docker)Orchestration (Kubernetes, Mesos, Swarm)Cloud (like AWS, Azure, Google Cloud, Openstack)What are DevOps certifications available in the market? Are they really useful?In 2018, DevOps professionals are in huge demand. The demand for DevOps professionals in the current IT marketplace has increased exponentially over the years. A certification in DevOps is a complete win-win scenario, with both the individual professional and the organization as a whole standing to gain from its implementation. Completing a certification in the same will not only provide added value to one's profile as an IT specialist but also advance career prospects faster than would usually be possible.The certifications related to DevOps are categorized into 1) Foundation, 2) Certified Agile Process Owner & 3) Certified Agile Service ManagerThe introductory DevOps Certification is Foundation and certified individuals are able to execute the concepts and best practices of DevOps and enhance workflow and communication in the enterprise.Yes, these DevOps certifications hold numerous benefits in the following ways:1. Better Job OpportunitiesDevOps is a relatively new idea in the IT domain with more businesses looking at employing DevOps processes and practices. There is a major gap between the demand for DevOps Certified professionals and the availability of the required DevOps professionals. IT professionals can take advantage of this huge deficit in highly skilled professionals by taking up a certification in DevOps for validation of DevOps skill set. This will ensure and guarantee much better job options.2. Improved Skills & KnowledgeThe core concept of DevOps revolves around brand new decision-making methods and thought processes. DevOps comes with a host of technical and business benefits which upon learning can be implemented in an enterprise. The fundamentals of DevOps consist of professionals working in teams of a cross-functional nature. Such teams consist of multi-disciplinary professionals ranging from business analysts, QA professionals, Operation Engineers, and Developers.3. Handsome SalaryRapid penetration of DevOps best practices in organizations and their implementation in the mentioned organizations is seeing massive hikes in the pay of DevOps professionals.This trend is seen to be consistent and sustainable according to industry experts the world over. DevOps professionals are the highest paid in the IT industry.4. Increased Productivity & EffectivenessConventional IT workplaces see employees and staff being affected by downtime which can be attributed to waiting for other employees or staff and other software and software related issues. The main objective of an IT professional at the workplace would be to be productive for a larger part of the time he/she will spend at the workplace. This can be achieved by minimizing the time spent waiting for other employees or software products and eliminating the unproductive and unsatisfying part of the work process. This will boost the effectiveness of the work done and will add greatly to the value of the enterprise and the staff as well.If you are looking out for the "official" certification programs for DevOps, below are some of the useful links:1) AWS Certified DevOps Engineer - Professional2) Azure certifications | Microsoft3) Google Cloud Certifications4) Chef Certification5) Red Hat Certificate of Expertise in Ansible Automation6) Certification - SaltStack7) Puppet certification8) Jenkins Certification9) NGINX University10) Docker - Certification11) Kubernetes Certified Administrator12) Kubernetes Certified Application Developer13) Splunk | Education Programs14) Certifications | AppDynamics15) New Relic University Certification Center16) Elasticsearch Certification Programme17)SAFe DevOps courseDevOps engineer examBelow are the list of popular DevOps Engineer exams and certifications details -DevOps ExamSyllabusTraining DurationMinimal AttemptsExam ReTake InformationAWS Certified DevOps EngineeAWS_certified_devops_engineer_professional_blueprint.pdf3 MonthsNo Minimal RequirementWaiting Period: 14 days before they are eligible to retake the exam.No limit on exam attempts until the test taker has passedRHCA certification with a DevOpsRED HAT CERTIFIED3 Days for each training• Red Hat Certificate ofWaiting Period: 1 weekconcentrationARCHITECT: DEVOPScourseExpertise in Platform-as-a-Service • Red Hat Certificate of Expertise in Atomic Host Container Administration • Red Hat Certificate of Expertise in Containerized Application Development• Red Hat Certificate of Expertise in Ansible Automation • Red Hat Certificate of Expertise in Configuration ManagementDocker Certification Associate ExamDCA ExamNo Minimal AttemptsWait 14 days from the day you fail to take the exam againCertified Kubernetes Associate ExamCKA Exam4-5 WeeksNo Minimal AttemptsWait 14 days from the day you fail to take the exam againChef Certification ExamChef Cert Exam8 HoursLinkMinimal 1 week time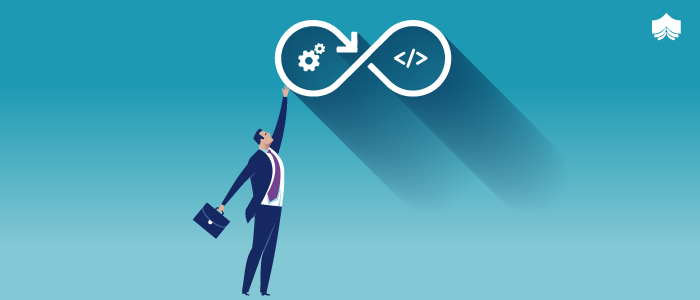 Rated
4.0
/5 based on
1
customer reviews
How to Become a DevOps Engineer
By
Ajeet Singh Raina
Who is DevOps engineer?        DevOps engineers are a group of influential individuals who encapsulates depth of knowledge and years of hands-on experience around a wide variety of open source technologies and tools. They come with core attributes which involve an ability to code and script, data management skills as well as a strong focus on business outcomes. They are rightly called "Special Forces" who hold core attributes around collaboration, open communication and reaching across functional borders.DevOps engineer always shows interest and comfort working with frequent, incremental code testing and deployment. With a strong grasp of automation tools, these individuals are expected to move the business quicker and forward, at the same time giving a stronger technology advantage. In nutshell, a DevOps engineer must have a solid interest in scripting and coding,  skill in taking care of deployment automation, framework computerization and capacity to deal with the version control system.Qualities of a DevOps Engineer Collated below are the characteristics/attributes of the DevOps Engineer.Experience in a wide range of open source tools and techniquesA Broad knowledge on Sysadmin and Ops rolesExpertise in software coding, testing, and deploymentExperiences on DevOps Automation tools like Ansible, Puppet, and ChefExperience in Continuous Integration, Delivery & DeploymentIndustry-wide experience in implementation of  DevOps solutions for team collaborationsA firm knowledge of the various computer programming languagesGood awareness in Agile Methodology of Project ManagementA Forward-thinker with an ability to connect the technical and business goals     Demand for people with DevOps skills is growing rapidly because businesses get great results from DevOps. Organizations using DevOps practices are overwhelmingly high-functioning: They deploy code up to 30 times more frequently than their competitors, and 50 percent fewer of their deployments fail.What exactly DevOps Engineer do?DevOps is not a way to get developers doing operational tasks so that you can get rid of the operations team and vice versa.  Rather it is a way of working that encourages the Development and Operations teams to work together in a highly collaborative way towards the same goal. In nutshell, DevOps integrates developers and operations team to improve collaboration and productivity.The main goal of DevOps is not only to increase the product's quality to a greater extent but also to increase the collaboration of Dev and Ops team as well so that the workflow within the organization becomes smoother & efficient at the same time.            DevOps Engineer has an end-to-end responsibility of the Application (Software) right from gathering the requirement to development, to testing, to infrastructure deployment, to application deployment and finally monitoring & gathering feedback from the end users, then again implementing the changes. These engineers spend more time researching new technologies that will improve efficiency and effectiveness.They Implement highly scalable applications and integrate infrastructure builds with application deployment processes. Let us spend some time in understanding the list of most important DevOps Engineers' roles and responsibilities.1) The first and foremost critical role of a DevOps Engineer is to be an effective communicator i.e Soft Skills. A DevOps Engineer is required to be a bridge between the silos and bring different teams together to work towards a common goal. Hence, you can think of DevOps Engineers as "IT Project Managers". They typically work on a DevOps team with other professionals in a similar role, each managing their own piece of the infrastructure puzzle.2) The second critical role of DevOps Engineer is to be Expert Collaborators. This is because their role requires them to build upon the work of their counterparts on the development and IT teams to scale cloud programs, create workflow processes, assign tenants and more.3) Thirdly, they can be rightly called "Mentors" as they spend most of the time in mentoring and educating software developers and architecture teams within an organization on how to create software that is easily scalable. They also collaborate with IT and security teams to ensure quality releases.Next, they need to be a "customer-service oriented" individuals. The DevOps Engineer is a customer-service oriented, team player who can emerge from a number of different work and educational backgrounds, but through their experience has developed the right skillset to move into DevOps.The DevOps Engineer is an important IT team member because they work with an internal customer. This includes QC personnel, software and application developers, project managers and project stakeholders usually from within the same organization. Even though they rarely work with external customers or end-users, but they keep close eye on  a "customer first" mindset to satisfy the needs of their internal clients.Not to miss out, DevOps engineer holds broad knowledge and experience with Infrastructure automation tools. A key element of DevOps is automation.  A lot of the manual tasks performed by the more traditional system administrator and engineering roles can be automated by using scripting languages like Python, Ruby, Bash, Shell, Node.js. This ensures a consistent performance of manual tasks by removing the human component and allowing teams to spend the saved time on more of the broader goals of the team and company.Hence, a DevOps engineer must possess the ability to implement automation technologies and tools at any level, from requirements to development to testing and operations.Few of other responsibilities of DevOps Engineer include -Manage and maintain infrastructure systemMaintaining and developing highly automated services landscape and open source servicesTake over the ownership for integral components of technology and make sure it grows aligned with company successScale systems and ensure the availability of services with developers on changes to the infrastructure required by new features and products.How to become a devops engineer?DevOps is less about doing things a particular way, and more about moving the business forward and giving it a stronger technological advantage. There is not a single cookbook or path to become a devops professional . It's a continuous learning and consulting process . Every DevOps tasks have been originated from various development , testing , ops team  consulting through consultants and running pilots, therefore it's hard to give a generic playbook for how to get it implemented. Everyone should start with learning about the values, principles, methods, and practices of DevOps and trying to share it via any channel  and keep learning.Here's my 10 golden tips to become a DevOps Engineer:    1.  Develop Your Personal Brand with Community Involvement    2. Get familiar with IaC(Infrastructure-as-Code) - CM    3. Understand DevOps Principles & Frameworks    4. Demonstrate Curiosity & Empathy    5. Get certified on Container Technologies - Docker | Kubernetes| Cloud    6. Get Expert in Public | Private | Hybrid Cloud offering    7. Become an Operations Expert before you even THINK DevOps    8. Get Hands-on with various Linux Distros & Tools    9. Arm Yourself with CI-CD, Automation & Monitoring Tools(Github, Jenkins, Puppet, Ansible etc)    10.Start with Process Re-Engineering and Cross-collaboration within your teams.Skills that DevOps engineer need to have If you're aiming to land a job as a DevOps engineer in 2018, it's not only about having a deep specialized skill but understanding how a variety of technologies and skills come together.One of the things that makes DevOps both challenging to break into is that you need to be able to write code, and also to work across and integrate different systems and applications. Based on my experience, I have finalized on the list of top 5 skill sets  which you might require to be a successful DevOps engineer:#1 - SysAdmin with Virtualization ExperienceDeployment is a major requirement in devops role and ops engineer are good at that , All is needed is a deployments automation engine(chef ,puppet ,ansible) knowledge  and its use-cases implementations . Nowadays , most of public clouds are running multiple flavors of virtualization so a must have 3 – 5 years of virtualization experience with VMware, KVM, Xen, Hyper-V is required along .#2 - Solution Architect RoleAlong with deployments or virtualization experience, understanding and implementation of all the hardware technologies in breadth is a must like storage and networking. Nowadays  there is a very high-demand for people who can design a solution that scales and performs with high availability and uptime with minimal amount of resources to feed on (Max utilization) .#3 - A Passionate Programmer/API ExpertiseBash, Powershell, Perl, Ruby, JavaScript, Go, Python etc are few of popular scripting languages one need to have expertise on  to become an effective DevOps Engineer. A DevOps engineer must be able to write code to automated repeatable processes. One need to be familiar with RESTFUL APIs.#4 - Integration Skillset around CI-CD toolA DevOps engineer should be able to use all his expertise to integrate all the open source tools and technique to create an environment that is fully automated and integrated. The goal should be for zero manual intervention from source code management to deployment state, i.e. Continuous Integration, Continuous Delivery and Continuous Deployment.#5 - Bigger Picture & Customer FocusWhile the strong focus on coding chops makes software engineering a natural path to a career in DevOps, the challenge for candidates who are coming from this world is that they need to be able to prove that they can look outside their immediate team and project. DevOps engineers are responsible for facilitating collaboration and communication between the Development and IT teams within an organization, so to succeed in an interview, you'll need to be able to demonstrate your understanding of how disparate parts of the technical organization fit and work together.In nutshell, all you need are the list of tools and technologies listed below -Source Control (like Git, Bitbucket, Svn, VSTS etc)Continuous Integration (like Jenkins, Bamboo, VSTS )Infrastructure Automation (like Puppet, Chef, Ansible)Deployment Automation & Orchestration (like Jenkins, VSTS, Octopus Deploy)Container Concepts (LXD, Docker)Orchestration (Kubernetes, Mesos, Swarm)Cloud (like AWS, Azure, Google Cloud, Openstack)What are DevOps certifications available in the market? Are they really useful?In 2018, DevOps professionals are in huge demand. The demand for DevOps professionals in the current IT marketplace has increased exponentially over the years. A certification in DevOps is a complete win-win scenario, with both the individual professional and the organization as a whole standing to gain from its implementation. Completing a certification in the same will not only provide added value to one's profile as an IT specialist but also advance career prospects faster than would usually be possible.The certifications related to DevOps are categorized into         1)  Foundation,         2) Certified Agile Process Owner &         3) Certified Agile Service ManagerThe introductory DevOps Certification is Foundation and certified individuals are able to execute the concepts and best practices of DevOps and enhance workflow and communication in the enterprise.Yes, these DevOps  certifications hold numerous benefits in the following ways:1. Better Job OpportunitiesDevOps is a relatively new idea in the IT domain with more businesses looking at employing DevOps processes and practices. There is a major gap between the demand for DevOps Certified professionals and the availability of the required DevOps professionals. IT professionals can take advantage of this huge deficit in highly skilled professionals by taking up a certification in DevOps for validation of DevOps skill set. This will ensure and guarantee much better job options.2. Improved Skills & KnowledgeThe core concept of DevOps revolves around brand new decision-making methods and thought processes. DevOps comes with a host of technical and business benefits which upon learning can be implemented in an enterprise. The fundamentals of DevOps consist of professionals working in teams of a cross-functional nature. Such teams consist of multi-disciplinary professionals ranging from business analysts, QA professionals, Operation Engineers, and Developers.3. Handsome SalaryRapid penetration of DevOps best practices in organizations and their implementation in the mentioned organizations is seeing massive hikes in the pay of DevOps professionals.This trend is seen to be consistent and sustainable according to industry experts the world over. DevOps professionals are the highest paid in the IT industry.4. Increased Productivity & EffectivenessConventional IT workplaces see employees and staff being affected by downtime which can be attributed to waiting for other employees or staff and other software and software related issues. The main objective of an IT professional at the workplace would be to be productive for a larger part of the time he/she will spend at the workplace. This can be achieved by minimizing the time spent waiting for other employees or software products and eliminating the unproductive and unsatisfying part of the work process. This will boost the effectiveness of the work done and will add greatly to the value of the enterprise and the staff as well.If you are looking out for the "official" certification programs for DevOps, below are some of the useful links:1) AWS Certified DevOps Engineer - Professional2) Azure certifications | Microsoft3) Google Cloud Certifications4) Chef Certification5) Red Hat Certificate of Expertise in Ansible Automation6) Certification - SaltStack7) Puppet certification8) Jenkins Certification9) NGINX University10) Docker - Certification11) Kubernetes Certified Administrator12) Kubernetes Certified Application Developer13) Splunk | Education Programs14) Certifications | AppDynamics15) New Relic University Certification Center16) Elasticsearch Certification Programme17)SAFe DevOps courseDevOps engineer examBelow are the list of popular DevOps Engineer exams and certifications details -DevOps ExamSyllabusTraining DurationMinimal AttemptsExam ReTake InformationAWS Certified DevOps EngineeAWS_certified_devops_engineer_professional_blueprint.pdf3 MonthsNo Minimal RequirementWaiting Period: 14 days before they are eligible to retake the exam.No limit on exam attempts until the test taker has passedRHCA certification with a DevOpsRED HAT CERTIFIED3 Days for each training• Red Hat Certificate ofWaiting Period: 1 weekconcentrationARCHITECT: DEVOPScourseExpertise in Platform-as-a-Service • Red Hat Certificate of Expertise in Atomic Host Container Administration • Red Hat Certificate of Expertise in Containerized Application Development• Red Hat Certificate of Expertise in Ansible Automation • Red Hat Certificate of Expertise in Configuration ManagementDocker Certification Associate ExamDCA ExamNo Minimal AttemptsWait 14 days from the day you fail to take the exam againCertified Kubernetes Associate ExamCKA Exam4-5 WeeksNo Minimal AttemptsWait 14 days from the day you fail to take the exam againChef Certification ExamChef Cert Exam8 HoursLinkMinimal 1 week time
Rated
4.0
/5 based on
1
customer reviews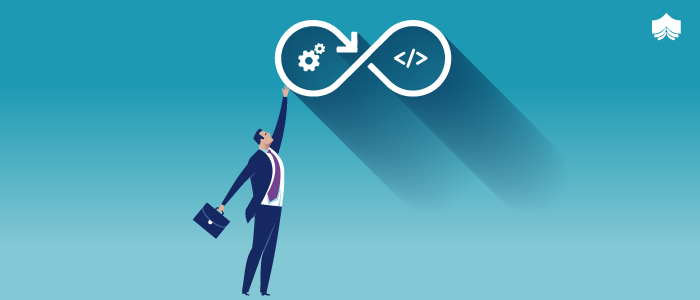 How to Become a DevOps Engineer
Who is DevOps engineer?        DevOps enginee... Read More
Best Practices For Successful Implementation Of DevOps
By
Zaid Imam
What is DevOps?DevOps is nothing but the combination of process and philosophies which contains four basic component culture, collaboration, tools, and practices. In return, this gives a good automated system and infrastructure which helps an organisation to deliver a quality and reliable build. The beauty of this culture is it enables a quality for organizations to better serve their customers and compete more effectively in the market and also add some promised benefits which include confidence and trust, faster software releases, ability to solve critical issues quickly, and better manage unplanned work.                                       "DevOps is not a goal, but a never-ending process of continual improvement."                                                                           Jez Humble Here are the key DevOps best practices that can help you for successful implementation of DevOps.1. Understand Your Infrastructure need: Before building the infrastructure, spend some good time to understand the application and then align your goals to design your Infrastructure and this implementation of DevOps should be business-driven. While understanding infra, make sure you are capturing below components:Cycle Time : Your software cycle needs to be defined in a generic way where you need to know the limitations, ability and if there is any down time then the exact time need to be noted.Versioning Environments: While planning DevOps, always be ready for an alternative solution and versioning your environments helps you to roll out/back your plan. If you are having multiple module and tightly coupled then it requires a clean and neat plan to identify each and every patch and release.Infra as a code: When we say infra as a code it means a solution to addressing both needs – minimizing cycle time and versioning environments can be addressed by capturing and managing your Infrastructure as code. What you built should scalable for a long run.2. Don't jump start : There is no need to automate the complete cycle in one shot, always take a small entity and apply your philosophy and get this validated. Once you feel your POC is justified, start scaling up now and create a complete pipeline and define a process so anytime you can go back and check what all need to improve and where. All these small success will help you to get confidence internally in your team and builds a trust to stakeholder and your customers.                                                        "DevOps isn't magic, and transformations never happen overnight"3. Continuous Integration and Continuous Deployment: If  your team is not planning to implement this continuous integration and continuous delivery, then it is not fair with DevOps. Even I'll say the beauty of DevOps is how frequently your team can deliver without disturbance and how much you are automated in this process. Let's take a use case: You and your team members are working in an Agile team. In fact, there are multiple teams and multiple modules which are tightly coupled  in which you are also involved. Every day you work on your stories and at the end of the day, you push your 'private build' of your work to verify if it builds and 'deliver' it to a team build server and same applies to other individuals. Which indicates you all 'integrate' your work in the common build area and do an 'Integration Build'. Doing these integrations and builds to verify them on a regular, preferably daily basis, is what is known as Continuous Integration.Continuous Deployment doesn't mean every change is deployed to production as soon as possible. It means every change is proven to be deployable at any time.  What it takes is your all validated feature and build from CI and deploys them into the production environment. And here we can follow some of the practices. a) Maintain a Staging Environment that Emulates Production b) Always deploy in staging then move to production c) Automate Testing of Features and Nonfunctional Requirements d) Automatically fetch version-controlled development artifacts.4. Define Performance and do benchmarking : Always do some performance testing and get a collective benchmarking report for the latest build shared by your team because this will only justify the quality of your build and the required infra as well.For example : We have done one performance testing a few days back and got good results, explaining in details. So we did some benchmarking for our CFM machines because we are having a global footprint and at the same time, for us, latency matters and we need CFM in the nearest region. We have verified with our current build how many requests we can handle and we found we are firing more than 200 RPS (request per second). So we planned to check our build capability and fired a good number of requests and noted the number where our build got crashed and noted the RPS and then we did autoscaling of CFM. We might have upgraded our CFM but we planned for auto scaling because the number of requests is an assumption and we don't want to spend amount for that but at the same time we are ready to consume the experimented traffic. And then we found 7 out 2 CFM are only consuming exact or little less number configuration and request (181 to 191 RPS). So we shared a report to the business team to focus on other regions where we were having very less traffic because we were paying the same amount.Conclusion: We verified our build which has given good confidence to our dev team and we shared the report to the business team which helped them to plan their marketing strategies, meanwhile we completed auto scaling the process as well.  5. Communicate and Collaborate : Collaboration and communication are the X-factors to help organisation grow and assess for DevOps. Collaboration with business and development team helps DevOps team to understand to design & define a culture. This helps to speed up the development, operations, and even other teams like marketing or sales, allowing all parts of the organization to align more closely with goals and projects.6. Start Documenting : Document everything (All your work done) which you are spreading across the process and infrastructure and specially the reports, RCA's (Root cause Analysis), change management. This helps you to go back and see if all issues we faced can be automated in the next cycle or other ways to handle them smoothly without interrupting your production environment.7. Keep your eyes on cost burning: It has been experienced many a time that if we don't keep an eye on cloud bills it will keep increasing and will tend to be proportional to the growth of your business till the time you don't look for optimization. Always do an audit in 2 months and evaluate your cloud computation to optimize. Do some experiment with infra because you should not spend not more than 5  to 10 % of cost for cloud infra if you are completely dependent. Tools you can try : Reoptimize, Cloudyn, Orbitera etc.                                                                                 "If you are DevOps you should account the no's."8. Secure your infra : If your team follows certain compliances from day 1 then there is very less chance to compromise with your data and this can be easily enabled by providing a setup where you can verify your vulnerabilities. Before moving your build to the production team you may need to follow the standard at an early stage of development by using configured tools like: SonarQube, VeraCode, Codacy, CodeClimate etc.9. Tool Selection : Always select tools which all are compatible with rest of the toolchain you are planning to use. Why you should have to be so careful is because you have to capture each and every request capture. Once you are done with the tool selection, draft a tools metrics you are willing to capture or will be going to help you to debug. Start logging and monitoring them and have some clear definition for those logs so you can justify and determine that your processes are working as expected. Tools you can have a look : Nagios, Grafana, Pingdom, Monit, OpsGenie, Observium, Logstash etc.                                                                                                        Tool chain for DevOps process:                                                                             "If you are not monitoring,  you are not in the production"Conclusion:An organization that follows all the above best practices creates the right culture, which finally gets the ending it deserves i.e DevOps organization. "A good DevOps organization will free up developers to focus on doing what they do best: write software," says Rob Steward, Vice President of product development at Progress Software. "DevOps should take away the work and worry involved in deploying, securing and running the software once it is written."
Rated
4.0
/5 based on
5
customer reviews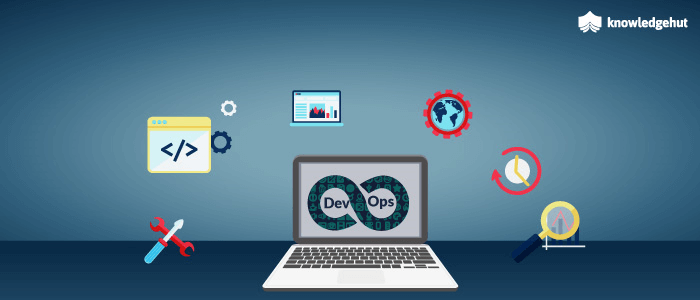 Facts And Facets Of Agility and DevOps Assessment In Organizations
By
Sandeep Kshirsagar
The fast and developing organizations are now mostly on Agile wheels! Even some of the biggest corporate giants have realized that "Agile begets Agile" and have kept no stone unturned to achieve complete agility. The first and possibly the biggest milestone was integrating DevOps into the Agile fabric to fully utilize the values of both the technologies. Yet, for the longest time, there existed innumerable constraints that were weighing down these Agile teams.  They finally understood that the first big step to attain speed, performance and synergy in Agile projects was a proper Agility Assessment. This was the foundation and the very basic formula that kept an Agile team up and running.    Gauge Your Continuous Deployment Maturity and Assessment now available https://t.co/GlTB870y4m via @forrester #DevOps #ContinuousDeployment #Agile — Robert Stroud CGEIT CRISC (@RobertEStroud) 11 December 2017 What is the purpose of assessment? The primary aim of assessment is to understand the current state of agility in delivering working software in the organization at all levels. Agile Coach will work with you to develop a shared understanding of conditions, strengths, and weaknesses in relevant technology and business areas, including organizational arrangements and processes, leadership and management, teams, Agile implementation readiness, infrastructure, and other areas. Assessment is based on interviews with key stakeholders, survey tools, review of documentation and records, published guidelines, wiki sites, and so on. Agile Coach will observe teams in action and inspect code assets and artifacts as appropriate. The primary objective of assessment is to develop an understanding of where the organization stands with Agile implementation strategy and recommendations which could help them in getting better. Assessment readout is a collaborative activity facilitated by Agile Coach in which your leadership and key stakeholders develop a shared understanding and ownership of the transformation program.   What shall be done as part of assessing the Organization Agility and DevOps? The outcomes of Agility and DevOps assessment are as follows: Initial findings, observations, major risks or impediments, and recommendations for an Agile transformation backlog, including the following topics: Team design Tool use (e.g., Jira) Workflow recommendations for Kanban, Lean Startup, or Scrum Backlog items for improving the organization Agility and DevOps practices Recommended metrics and key performance indicators appropriate to inspect, adapt and monitor ongoing improvements. Areas and Process of Assessment Leadership Schedule a meeting with the IT leadership team to introduce the team, discuss the outcomes, and initiate a process of Assessment. Discuss the various aspects of Agile transformation such as- What are the business drivers for Agile transformation? What are the priorities? What is the level of support? How involved will each leader be in the transformation? Who will lead and who will support? What risks does leadership foresee and how might those risks be mitigated? How is the alignment between IT and business? How does IT communicate with other business units? What are the leadership styles being exhibited in the organization and its impact? Organization Design and Policies Schedule a meeting with those responsible for managing people to visually depict roles and responsibilities, reporting structures, assignments, and team organization (composition, location, and number). Here are a few points to consider- How are teams created, modified, and directed? What is the organizational or management culture? An organization chart for IT and its business stakeholders, with names, managers, and roles Some of the organization policies Product Management Schedule a meeting with product management or product ownership to discuss the value delivered to Client: Product visions, roadmaps, and release goals and plans in the next year Budgeting Requirements gathering Who are the business stakeholders? What are the products, services, or user experiences delivered by IT? What are their product visions, roadmaps, and release goals and plans? Visually depict how requirements flow into IT. Delivery Schedule a meeting with program and project management and have clarity on the following points- How do requests or ideas turn into projects? How are projects prioritized, funded, and assigned to teams? What governance or lifecycle requirements do projects have? Is any work capitalized? How is software quality maintained? How is process governed? What compliance is required? How are deliverables, schedules, and milestones managed? What does IT deliver iteratively? How long are the iterations? What does IT deliver on demand? How long is the required lead time? High-level service description—the big picture view of the results of IT's work Effectiveness of different roles being performed in the teams Product Engineering Schedule a meeting with system and application architects to visually depict APIs, integration points, platforms, source control systems, and technologies used by IT. Below is a rundown of the essentials to take care of- A list of technologies (programming languages, software stacks, databases, major 3rd-party components, etc.) Major code bases and tools Delivery pipeline and release frequency Release-level manual testing timeframes, participants, and strategies Automated testing frameworks, environments, and data Automated build practices and frequency Branch and merge practices An additional agenda item for this meeting will be determining the feasibility of collecting the following data: The number of unit, integration, acceptance, UI, and performance tests and what percentage of each type is automated Code coverage and any other static or dynamic codebase metrics The number of open defects categorized by severity and whether they are post-release (i.e., end user impacts) The time it takes to create and deploy a full build in a separate test environment The percentage of release time spent on integration, regression, stabilization, performance, load, and security testing, etc. A list of tools for automation, build, coding, defect tracking, design, requirements, source control, testing, etc. Arrange one or more sessions with representative teams. Include developers, testers, technical writers, usability engineers, architects, analysts, business people—whoever is involved in delivery. The outcome will be a visually depicted interview providing context for the team's areas of pain, pleasure, and desired change. Assessment Readout Schedule a discussion with leadership after collecting the data to provide the details on what was done as part of the assessment and a set of recommendations which would help in improving the organization Agility and DevOps practices.  Takeaway  That fairly brings us to the end of Agility assessment, combined with DevOps assessment in Agile teams. Together, Agile and DevOps can work wonders in organizations, only if supported by proper assessment techniques. The role of the Agile leaders in such evaluative processes is crucial. They should familiarize themselves with all the key processes in Agile and DevOps assessment and spearhead their teams efficiently. 
Rated
4.0
/5 based on
12
customer reviews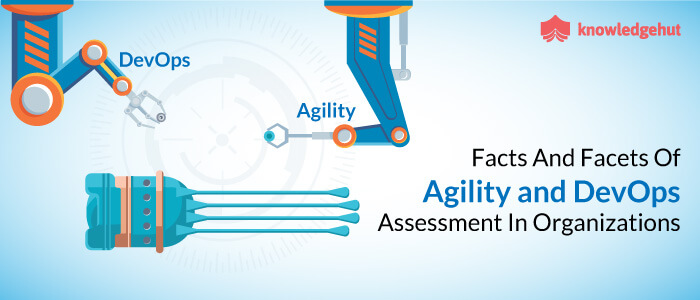 DevOps & Automation- Advantages Of DevOps
By
Rumesh Wijetunge
Automation is the key to realizing the philosophy of DevOps and in ensuring that it delivers. The underlying building blocks of DevOps are to ensure that the engineering platform is in place to facilitate continuous delivery, integration, and improvement.  Consider the following processes that have traditionally been carried out manually- Creating development, testing and production infrastructure and configuring networks Harnessing security and data protection Setting up, configuring and deploying software Testing and validation of data – data generated from the application and about the usage of the application Supporting infrastructure and the applications running on it – maintenance, upgrades and transitions In a traditional development scenario, each new environment has to be created from scratch and include all of the above processes, making it a very tedious and lengthy process. However, in a DevOps environment, releases are more frequent and time for testing and quality assurance is therefore much shorter. Performing all these tasks manually therefore severely undermines the efficacy of the DevOps approach. However, it is not just about making DevOps possible, it also has its own advantages. Unexpected errors in production still occur in manual builds as it is difficult to exactly replicate each environment. This in turn, increases the risk of errors occurring in production after testing has been carried out on non-identical pre-production systems. In today's software world, it is all about productizing and replicating solutions. A product needs to be customized and deployed at a new client site within a really short period of time. Once deployed, the operations support team must be able to support with issues, bug fixes and day-to-day activities in a smooth manner. Similarly, a product deployed for one business domain must easily be configured and utilized by another industry. Such is the flexibility expected from software today. What's more, in the traditional development cycle, each member of the team has a local copy of the code. When a developer implements a new feature or fixes a bug locally, once complete, the new code is committed back to a central repository. But in a team of developers and system operators, more than one individual can be following this process at the same time, unintentionally breaking the code or affecting another developer's code. The rule of thumb is that the greater the human intervention, the more testing that will be required. Pre-production or development environments become non-standard which makes processes like testing or releasing new software versions more difficult to repeat and more prone to error. In worst-case scenarios, developers are left to re-invent the wheel each time they need to make changes in response to new business demands. The advantage of DevOps By creating a more responsive development environment that is closely aligned to business requirements and which removes human error from the project lifecycle, DevOps enables organizations to:  Reduce the implementation time of new services from months to minutes  Increase productivity of business and IT teams  Save costs on maintenance and upgrades, and eliminate unnecessary capital expenditure  Standardize processes for easy replication and faster delivery  Improve quality, reliability and reusability of all system components  Increase the rate of success for digitalization strategies and transformation projects  Ensure that money invested in cloud infrastructure, analytics and data management are not wasted Since it focuses on delivering value much earlier in a project lifecycle, DevOps can be seen as an ideal approach to national and government IT projects, as well as massive scale projects for the private sector. It helps accelerate new services through continuous improvement and operational flexibility, providing innovative and cost-effective ways for delivering value through new ways of development and operations. Devops course helps in automation of organization & more benefits
Rated
4.0
/5 based on
20
customer reviews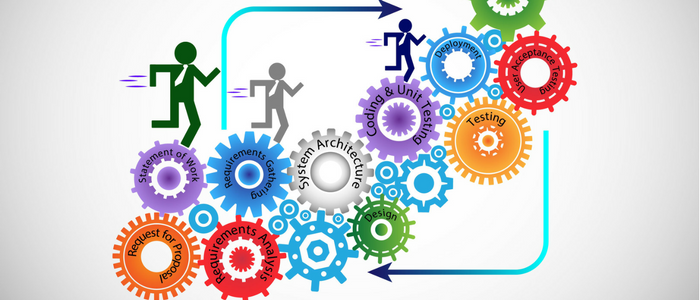 DevOps & Automation- Advantages Of DevOps
Automation is the key to realizing the philosophy ... Read More
DevOps, Digital & Cloud
By
Rumesh Wijetunge
In the modern world, the time available to produce new software, develop new products or to release new updates of existing solutions is reducing rapidly. This has resulted in IT services or product development organizations to be more responsive to change and thereby assisting business entities to be more receptive to change as well. The Devops philosophy was born from this need to create a way of working that would enable a more agile and responsive organization. An effective DevOps operation helps reduce the time between concept and cash. In other words, it shortens the time required to create value from new or innovative solution ideas. Good engineering practices centered on good DevOps practices help organizations meet these demands. If above sounds familiar, that is purely because these are also the key drivers behind any organization's cloud strategy. In addition to time constraints, the modern day IT organizations face budget constraints and financial or non-financial resource constraints. This creates a need for a more flexible hardware environment, in which computational power can be 'spun up' in response to operational, development or testing demands and then spun down again when no longer needed. High valued resources can thus be saved through on-demand meticulous planning and utilization of such assets. Amazon Web Services (AWS) is subsidiary of Amazon.com that provides on-demand cloud computing platforms for individuals, organizations and governments. It is a very secure cloud services platform with high computational power, massive and scalable database storage, bandwidth, content publishing and delivery platform with monitoring support. AWS cloud platforms provide pay-as-you go features to organizations thus allowing them to customize the use of cloud resources as per their requirement. This provides organizations the flexibility to select and utilize resources as per their technical, financial and management capabilities. The DevOps philosophy has a symbiotic relationship with cloud-enabled solutions. A cloud environment, whether private or increasingly public is an essential feature of Devops. An agile approach to development requires an agile IT infrastructure to deliver the responsive services that the organization demands. Thus AWS cloud management capability is an essential skill organizations would look to develop and utilize in delivering high valued products fast. On the other hand, a cloud strategy will often not deliver the benefits outlined in its original use case in scenarios where DevOps is not used. Organizations often find that the cost savings promised by a utility model of renting computational power when it is needed often disappear in the face of traditional development schedules and delays. DevOps multiplies the value of the cloud and vice versa. A well-defined DevOps practice with a well laid cloud services platform will enable organizations to quickly get servers up and running. It will enable them to deploy secure backup or failover cluster servers to rely on in case of a disaster. The applications can be securely and quickly be deployed to cloud environments with a fully automated process through DevOps. In conclusion, DevOps and SysOps are here to stay. May it be web or mobile and in deploying on any device or platform, using any architecture, the possibilities for high value products is endless. So, it is up to organizations to use these wisely. We provide Devops training, to check out the schedule click here  
Rated
4.0
/5 based on
20
customer reviews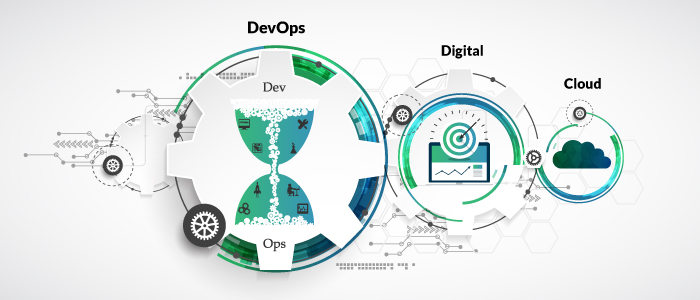 DevOps, Digital & Cloud
In the modern world, the time available to produce... Read More
Making DevOps Applicable For You
By
Rumesh Wijetunge
In summary, DevOps is a philosophy of software development that focuses on meeting business requirements quickly and efficiently. It helps shorten time to value and in so doing helps create a more responsive organization. It multiplies the value from investments in cloud and encourages automation of key processes for better outcomes. All of which makes it highly suitable to cost constrained organizations that must deliver improvements to their current services and products while taking advantage of the opportunities presented by new digital and data-driven technologies. However, the advantages of the DevOps helping for organizations in large scale.  The long-term cost reductions are substantial, but the initial investment can be high. Although automation delivers a strong return on initial investment of time and resources, it does take longer to complete this initial automation of a task that it does to perform the same task manually. Maintaining the DevOps approach will also require specific technical skills to be build up, managed and retained by the implementation organization as well as the client organization. So, how do you make sure that the adoption of the DevOps approach works for your organization? The following can be those critical factors. Senior management buy-in As with all change projects, success is in part dependent on having committed leaders at senior leadership levels; in this case the CIO, CTO or the chief architect (and even the enterprise architect of the client organization) who can deliver technical and cultural changes. They are responsible for making sure the focus remains on breaking down the barriers between development and operations and ensuring the approach is designed around this core principle. They need to make sure that close collaboration between developers, system operators and testers is maintained and that open lines of communication with business users and service commissioners remain intact. Understand the demands of digital transformation It is important to understand the demands of digital transformation and balance it with the rigour of ITIL. At present, only about 5% of services of organizations are driven by technologies that are digital by design. Applying DevOps to these technologies is relatively straightforward. But mission-critical platforms on physical or virtual servers are a different question altogether.  An iterative approach to migrating these applications to the cloud, taking small steps to transformation and applying DevOps one step at a time requires not just digital skills but the depth of understanding residing in experienced IT managers. Need for security, compliance and governance It is important to ensure that testing and security are built into the automated processes of the implementing organization. Those processes must stay true to ITIL standards for security testing and compliance checking. Even at this pace software can only be put into production when it has no vulnerabilities that can corrupt sensitive information.  DevOps does not replace the need for quality assurance, software testing or data validation before and after a software release. Hence it is important to get the QA practices with regards to automated testing for security, performance and code check-ins and check-outs in top shape. Work with the right people Some IT services service providers are great at automation or at building digital services. Bringing them together is the key. This means that IT practitioners who already have wide experience of delivering systems under the DevOps umbrella and are prepared to share best practice and ensure effective knowledge transfer are a key part of the team. So are leaders with expertise in automating business and management processes and have a well defined and tested set of tools to support their work.  It is important for client organizations to look for service providers with real, in-depth experience of open technologies, domain expertise and cloud-based solutions and with the necessary hands-on experience in designing, building, migrating, supporting and operating scalable and robust systems for their customers.  
Rated
4.0
/5 based on
20
customer reviews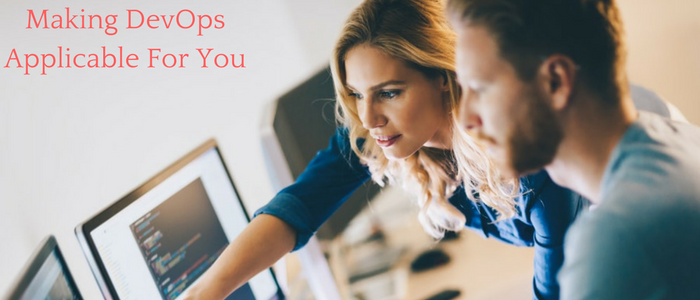 Making DevOps Applicable For You
In summary, DevOps is a philosophy of software dev... Read More