Scrum Master vs. Project Manager: Differences and Similarities
By
KnowledgeHut Editor
Organizations that are new to Agile and Scrum commit some deadly blunders. The most common and overlooked one is the lack of clarity of the roles of the Scrum Master and the Project Manager. This is more often seen in smaller Scrum teams, where these two discrete roles overlap.  There are of course similarities between Scrum Master and Project Manager roles. But that does not give way to ignoring the distinct differences between an Agile Project Manager and Scrum Master.  We have spaced out this article into various sections-    Scrum Master vs. Project Manager roles and responsibilities Scrum Master roles and responsibilities: Scrum Master is referred as a facilitator, who manages the teams that are implementing the Agile methodology. Scrum framework is the best framework for smaller teams of developers, who can break their work into a Sprint in order to get your project done at the end of every sprint.  The roles and responsibilities of the Scrum Master includes- Sprint planning  Scheduling the daily Scrum meeting Managing Scrum process responsibly Helping the Scrum teams to follow Scrum practices Removing barriers so the team can focus on their work Assisting with the Product Backlog Co-operating with Product Owner in designing Product Backlog items for the next Sprint Protecting the team from external distractions Recording and assisting to improve team dynamics   *Project Manager roles and responsibilities: Project manager's role is to manage the projects and ensure that the project meets the requirements. The roles and responsibilities of the Project Manager are as follows- Defining project scope to the team Planning project target Preparing the work schedule for the team members Gathering requirements Defining the resource requirements for the project Preparing the budget for a project Assuring quality Mitigating the risks Monitoring the plans Getting user feedback Managing relationships with the client and the stakeholders Ending the project   Similarities between the Scrum Master and the Project Manager Project Manager and Scrum Master both are humans and they both make mistakes. But they both debug and learn from the mistakes. They both can communicate, receive feedback, mitigate the risks, and enable a great bonding within a team. Actually, neither the Project Manager nor the Scrum Master is the supreme authority. The Project Manager has to report to the client and the stakeholders, whereas the Scrum Master has to report to the Product Owner alongside the stakeholders and clients. Both Project Manager and the Scrum Master fail when they ignore the basic principles that are supposed to be adhered to. They fail when they not only neglect being professionals, but also when they are any less than skilled professionals. Sometimes, they may also fail when they disrespect the team members' opinions. Differences between the Agile Project manager and Scrum Master While noting down the differences between the Project Manager and the Scrum Master, you will find out that the Project Manager plays the leadership role by leading a planning for the execution of the project. Scrum Master plays a support role for the team members, by working closely with the team and assuring that they are following Agile principles properly. Let's look at the major differences between the PM and SM: Project Manager(PM) vs.Scrum Master(SM) Goals Has defined goals like- Completing the project on time, planned budget, and scope Makes sure that the team members are well trained to follow Agile practices appropriately. Also, SM coaches the Scrum teams and mentions the timeline to finish the project. Quality Assurance PM also knows the importance of quality, but doesn't know how to achieve this. Usually, a consultant is hired to fix the errors. SM assures the quality and very well knows the importance of it. Team Size Project Managers like to make the things large. PM works with more people and a huge budget. In this way, they improve to Program Manager Scrum Master always tries to keep things smaller. They like to work in small teams irrespective of budget. Average Salary Rs.1,351,403 per year Rs 1,036,017 per year Job Description The job description of the Project Manager includes- Planning, creating budget and the related documents PM has to work with upper management to ensure a scope and direction of a project PM has to work with another department also, in case of emergency sometimes have to work themselves or instruct the team to finish a goal. The job description for Scrum Master includes- Resolves barriers and controls the Scrum processes. Making a team aware of Agile and Scrum to deliver successfully Facilitates the Scrum ceremonies Ensures that a project is running smoothly with the help of the tools Executes the Product Backlog as per the Product Owner prioritization Solves team conflicts with good communication skills Motivates the team Monitors the Scrum processes to increase efficiency   Scrum Master vs. Project Manager certification The Scrum Master and the Project Manager certifications are the two most popular certifications of the Agile and Waterfall methodologies.  Scrum.org report as of 30th April 2017 states that around 110,000+ people are  Scrum certified. Only 56% of the Project Management Specialists are holding a Project Manager Certificate, even in Big IT companies. This was revealed in a survey conducted by IBM.    Last words: Deciding between the Scrum Master and Project Manager certification is indeed a tough choice and entails a careful consideration of the prospects of each. Eventually, the role of a Scrum Master is proved as a 'deciding factor' of the successful projects. The Scrum Master and the Project Manager both have distinct roles. Both need particular skill-sets and a right person to make the work happen.       
Rated
4.0
/5 based on
9
customer reviews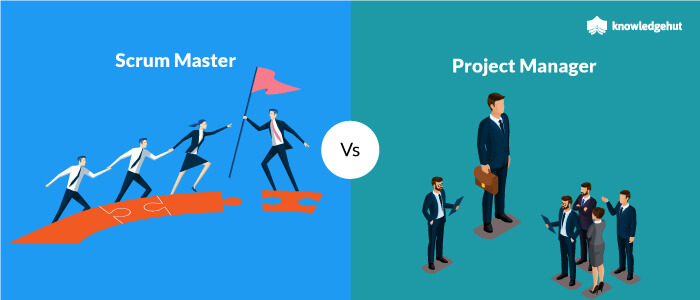 INFOGRAPHIC: Agile And Management Learning Path For Your Next Career Move
By
KnowledgeHut Editor
Agile has become the most important methodology for companies searching for an incremental way to deal with project management and software development. And, this has enhanced the demand for IT professionals who have a sound knowledge of the methodology and its implementation. There are different certifications available to test the knowledge and competency of the IT professionals on Agile frameworks. Here, KnowledgeHut provides you the 'Agile and Management certification roadmap' that will help take your career to the next level.Be familiar with all the Agile and Project Management certifications offered by different accreditation bodies that are categorized based on the courses offered and make a wise career move.Scrum AllianceKnowledgeHut is a Global Registered Education Provider (REP) of Scrum Alliance which offers certifications in Scrum, a leading Agile framework.Introductory- Foundation and Practitioner coursesCertified ScrumMaster®(CSM)This CSM course provides effective knowledge on Scrum basics and its implementation in the real world.Certified Scrum Product Owner®(CSPO)Agile professionals who are close to the business end of projects will benefit from this CSPO course.Certified Scrum Developer® (CSD)Developers and programmers who have work experience in an Agile environment will benefit from this CSD course. Training is provided through two different paths such as for:CSM Holders- 3-Day Agile Engineering Practices CourseNon-CSM Holders- 1-day CSD into course, 3-Day CSD Agile Engineering Practices Course and 1-day CSD technical elective course.Once you obtained the initial certification for your chosen track, you can start with the Advanced level certification which is the next stage of the pathway to CSP.Advanced- Individuals with foundation-level certification can enter this phaseAdvanced Certified ScrumMaster™ (A-CSM™)The A-CSM course targets individuals who already have experience with Scrum and the ScrumMaster role and existing CSMs.Advanced Certified Scrum Product Owner™ (A-CSPO™)This A-CSPO course targets individuals who already have experience with Scrum and the Product Owner role and existing CSPOs.After successful completion of Advanced level learning, candidates will be eligible to take the CSP certification of their chosen pathway. On successful completion of your chosen path to CSP, you can continue with the certifications such as CST (Certified Scrum Trainer), CTC (Certified Team Coach), CEC (Certified Enterprise Coaches℠), along with Certified Agile Leadership.Scrum.OrgKnowledgeHut is a Professional Training Network member of Scrum.org which offers certifications in Scrum, a leading Agile framework. It is recommended for every individual to pass the specific introductory course first, before going to the next levelProfessional Scrum Developer™The PSD certification is available for everyone who wants to prove their knowledge in building the complex software products with the help of Scrum.Professional Scrum Foundations™ (PSF)This PSF course targets freshers and individuals who want to revise Scrum basics.Professional Scrum Master™ (PSM)This course is aimed at Scrum Masters, Managers, and Scrum Team members who are responsible for getting the most out of Scrum. Three levels of certifications are available in PSM training:PSM I- IntroductoryPSM I certification holders will have a strong knowledge of the fundamental aspects, roles, and attributes of Scrum.PSM II- BeginnerPSM II certification holders understand the principles and processes of the Scrum framework and can effectively implement it in the enterprise context.PSM III- AdvancedPSM III certification holders demonstrate a distinguished level of mastery over Scrum.Professional Scrum Product Owner™(PSPO)This course is aimed at experienced Product Owners and Product Managers who want to improve their business success with Agile practices. Two levels of certifications are available in PSM training:PSPO I- Introductory to Intermediate levelPSPO I reflects an intermediate understanding of ScrumPSPO II- AdvancedPSPO II reflects an advanced learning of ScrumAfter successful completion of Advanced level learning of your chosen path, you can continue with the professional certifications such as PST (Professional Scrum Trainer™), PSPO Certified Trainer and the independent certifications such as Professional Agile Leadership™ (PAL), and SPS (Scaled Professional Scrum™) can be taken without any other Scrum.org credential as a prerequisite.Project Management Institute(PMI)Earning PMI® certifications will help you gain visibility within your organization and may expand your earning potential, enhance your job stability, and provide a competitive stand in the job market. KnowledgeHut is a Global REP for Project Management Institute, Inc. Here, we shall look at different PMI certifications available.Introductory- Beginning stage of an individual's journeyProject Management Professional (PMP®)This PMP course covers overall Project Management concepts and is the most important industry-recognized certification for project managers.PMI Agile Certified Practitioner (PMI-ACP®)The PMI-ACP® certification is designed for those willing to implement Agile practices in their projects.Advanced- Individuals with beginner level certification can enter this phaseProgram Management Professional (PgMP®)This PgMP® course is designed for those who handle complex and multiple related projects to achieve strategic and organizational results.Portfolio Management Professional (PfMP®)This PfMP course is designed for experienced project and program managers who want to enhance their ability to support and manage their enterprise project portfolio.Individuals can opt for Certified Associate Project Management (CAPM)® and PMI Professional in Business Analysis (PMI-PBA)® certification courses without any other PMI credential as a prerequisite.Scaled Agile AcademyKnowledgeHut offers different SAFe certifications from Scaled Agile Academy that are designed to help larger organizations struggling with Agile implementation for larger development efforts. Here we categorized the Scaled Agile Framework certifications based on different roles that can help you choose your career path.Agile Change Agents ConsultantsSAFe® 4 Program Consultant (SPC)SPC certification demonstrates your ability to deploy SAFe framework in the context of an enterprise-wide Agile transformation.Executives, Managers, StakeholdersSAFe® 4 Agilist (SA)The Leading SAFe® SA certification training will train the attendees on the skills required to lead an enterprise Agile transformation by leveraging the SAFe®, and its underlying principles derived from Agile development, Lean, systems thinking, product development flow, and DevOps.Release Train Engineers/Value Stream EngineersSAFe® 4.5 Release Train Engineer (SAFe® RTE)From this course, individuals will explore the skills required to drive end-to-end delivery of value through ARTs (Agile Release Trains) and also learn to build a high-performing ART through coaching and servant leadership by becoming a SAFe® RTE.Product Managers/Product OwnersSAFe® Product Owner/Product Manager (SAFe® PO/PM)Attendees will gain the skills required to guide the delivery of value in a Lean enterprise and learn about the tools, mechanics, and activities used to manage programs and backlogs.Scrum MastersSAFe® Scrum Master (SSM)- IntroductoryAttendees (Scrum Masters) will gain an understanding of the Scrum Master role as a part of the entire organization.SAFe® Advanced Scrum Master (SASM)- AdvancedCurrent Scrum Masters will gain the skills needed to implement Scaled Agile Framework and lead high-performing Agile teams.Agile TeamsSAFe® for TeamsIndividuals will gain an in-depth understanding of the Agile Release Train, how it delivers value, and what they can do to perform their role effectively using Scrum, XP, and Kanban.ICAgileICAgile-accredited courses help organizations and professionals in developing an Agile mindset and enabling sustainable organizational agility. Here we shall look at the learning roadmap of different ICAgile courses.Roadmap to ICAgile Certified Expert in Agile Testing (ICE-AT)Agile Testing- IntroductoryThis certification aims at Agile testers or aspiring Agile testers who wish to learn and practice Agile testing techniques. Even Test Managers, Testers, Developers, and Analysts with a passion for testing will benefit from this course.Agile Test Automation- AdvancedThis certification aims at Test engineers, Agile testers, or aspiring Agile testers with a desire to learn and practice Agile test automation. Test Managers and developers with a passion for learning automation skills will also benefit from this course.ICAgile Certified Expert Agile Testing- Expert/ProfessionalTo acquire the ICAgile Certified Expert in Agile Testing (ICE-AT), an applicant must show competency in the discipline of test automation and Agile testing to a review committee of three industry-recognized experts. The applicant will be assessed through an interactive virtual session with the review committee.Roadmap to ICAgile Certified Expert in Agile Coaching (ICE-AC)Agile Team Facilitation- IntroductoryThis certification is designed for Agile team leaders or aspiring team leaders who are passionate about servant leadership and have a desire to learn and practice the art of facilitation as part of coaching and team facilitation.Agile Coaching- AdvancedThis certification is designed for Agile coaches or aspiring coaches who are passionate about servant leadership and have a desire to learn and practice coaching, teaching, facilitation and mentoring in service of Agile teams.ICAgile Certified Expert In Agile Coaching- Expert/ProfessionalTo acquire the ICAgile Certified Expert in Agile Coaching (ICE-AC), an applicant must show competency in the discipline of Agile coaching to a review committee of three industry-recognized experts. The applicant will be assessed through an interactive virtual session with the review committee.Roadmap to ICAgile Certified Expert In DevOps (ICE-DO)Foundation of DevOpsDevelopers, Operations leads and team members, Agile Coaches, Managers, or anyone with a passion for DevOps will benefit from this certification.Implementing DevOpsDevelopers, Operations leads/team members, testers, security leads/team members, technical coaches, and technical leads, or anyone interested in the hands-on implementation of DevOps will benefit from this certification.ICAgile Certified Expert In DevOpsThe ICE-DO certification is still in development. So, it is recommended to obtain the above two certifications first before preparing for this certification.Winding UpDeciding to start a career in an Agile environment in the IT industry is an exceptionally good choice. Getting an Agile certification can help you get started and get ahead in your career. Remember, certifications show your ability to your managers, co-workers and future employers. Getting certified is a great way to differentiate yourself from your peers.Choose wisely! And all the best on your certification learning path!!
Rated
4.0
/5 based on
54
customer reviews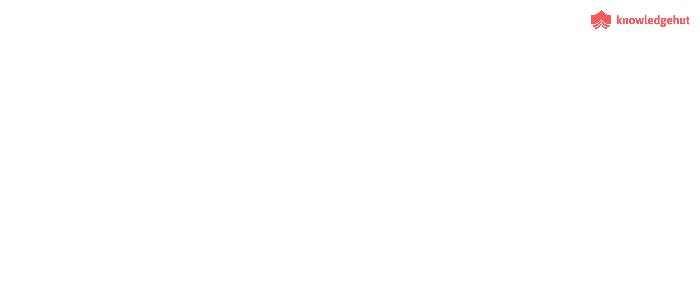 Essential Qualities of Highly Successful Scrum Masters
By
Ridhi Chhabra
Scrum masters are servant leaders and coaches for Agile teams. They help the team in educating and ensuring whether Agile processes are being followed. Scrum Master helps in structuring a high-performing team dynamics, continuous flow, and relentless improvement.Scrum Master role is mainly one of a unique, Agile team member who spends much of his time helping other team members communicate, coordinate, and cooperate, generally he assists the team in meeting their delivery goals.When we talk about Scrum Masters, the basic roles and responsibilities include - being a Scrum Guide and a facilitator. And most importantly, being someone who removes impediments and shields the team from external interferences. Basically, a go-to person if any problem arises during Scrum implementations.Why do we put a Scrum Master in our teams?Scrum Master  is a mentor or a coach who makes sure that all the values, principles and procedures are followed properly. They take care of the team and help in removing impediments. A Scrum Master's work follows basically the principle of self-organization and he/she also plays a mediator role which results in a balance in the work.The mediator role of a Scrum Master benefits in two ways. On the one hand, they are able to protect the team from an aggressive product owner who might have unrealistic demands. As a result, the team doesn't fully commit to the work.On the other hand, the Scrum Master protects the team from complacency. This means that he or she is constantly encouraging them to learn better and also produce better results.What's the added value of a Scrum Master?Scrum Master adds value to the Scrum team in several ways. Beyond the coaching and leadership roles, the Scrum Master plays a significant role in handling the administrative role as well, to check through whether the team has proper equipment and environment to perform their tasks. The Scrum Master also checks if all the requirements are up to the mark for meetings, where the open questions are asked, and deadlines are discussed.A Scrum Master ensures an effective communication among the different members of the project. And the team members share the information and knowledge with the client and make sure to follow a healthy environment and a better workflow.However, what makes you a highly successful Scrum Master? Just performing these basic roles and responsibilities? Of course not!Or If you are an HR hiring a Scrum Master, what would you look for in a highly successful Scrum Master?Let's have a look at 5 essential qualities of highly successful Scrum Masters:1. A Great CoachScrum Masters are the ones who are most knowledgeable when it comes to the understanding of implementing Scrum Framework. It is very important that this Scrum knowledge flows through all levels within the organization.For the team to implement Scrum successfully., Scrum Masters must have strong coaching skills. They should be able to coach team members and explain the "what" to do, "how" to do, "why" to do within the process implementation. They should always work on the team's motivation and growth.2. Servant LeaderServant leadership means putting other people before yourself. As the name implies- "Servant Leader", is about the one who would like to serve. It's not just about being a positional leader (a leader who leads because of higher position). Rather, it's about being a servant for the team, helping them grow and assisting them in meeting their goals.You can learn more about "Servant Leadership - How To Put Your People Before Yourself"  in one of the articles by Forbes.3. Great Communicator & CollaboratorA large part of a Scrum Master's job involves facilitating events and meetings. In order to do that, it's very important that a Scrum Master is a great communicator as well as a collaborator.The person-Has to be a very good listenerNeeds to understand the project detailsShould be able to collaborate with team membersMust be able to communicate everything with Product OwnerHas to communicate and collaborate with StakeholdersShould be able to summarize everything to upper management, andMust be able to handle communication as well as collaboration in many different aspects of the project.4. Resolves ConflictsWe know that our Scrum teams comprise of different people. It is a cross-functional and self-organizing team. When people from different cultures, ideas, and working styles start collaborating and start working together, it's very common to have conflicts. That is when a Scrum Master needs to jump in and resolve the conflicts as early as possible to keep the project going and the team working towards a common goal.5. Problem SolverThe basic responsibility of Scrum Master is to remove impediments. However, if the Scrum Masters themselves are problem solvers, this saves a lot of time. Instead of escalating the problem, they are able to solve it themselves.This is one of the most essential quality, a Scrum Master must have.A few more skills to masterWith respect to the above qualities, the Scrum Master should also have the following skills such as:Daily scrum, sprint planning, sprint demo are the responsibilities of a scrum master.Scrum master should be friendly and communicative, because when the team is moving fast in the process, communication is the effective force which holds the team together.A scrum master needs to forecast the numbers of deliverables can be done in iteration.A scrum master should be expert in estimation and planningHelp individual or team to clarify goals and actions in order to achieve them.Ability to ensure the correct use of scrum process.Ability to shield team from outside distractions and interferences.Have a look at the following Infographic for other qualities of Scrum Master:See where you land yourself with these qualities!Over the years, Scrum has found wide applications in cross-sectoral domains. Scrum masters are in high demand, as companies are increasingly looking for ways to get their projects completed and their products launched in a bid to capture a outsize market.According to LinkedIn's "Most promising jobs of 2017," job openings (by year over year growth) for Scrum masters is up 104%, and the career advancement score is 8 out of 10.To conclude, a Scrum Master is expected to perform many roles at one time. They should always balance their leadership, management, and technical skills to achieve their goals.
Rated
4.5
/5 based on
0
customer reviews