Do You Know How To Be Agile, Even Without Scrum?
By
KnowledgeHut Editor
Agile is a movement that provides alternatives to traditional project managerial methods. With the help of Agile, a team can gauge risks and prepare for unpredictable problems that are likely to arise in the course of your project. They achieve this through sprints, a time boxed effort that is assigned a particular duration, usually a small interval of time. With each sprint, a team is capable of hitting deadlines faster and more efficiently. Scrum is a convenient way of using Agile in project management, specially designed for software development. Though Scrum is technically a software development methodology, it can be considered a framework to manage a process. In simpler words, Scrum, with its flexibility and simplicity, is the basic way you can implement Agile into your project management. With that said, the question arises, "Is it possible to implement the Agile movement without knowing or using Scrum while managing your projects?" It most certainly is! Agile Without Scrum Even though Scrum is the most sought-after project management technique, it is essentially a part of Agile. Scrum is just a method of implementing Agile practices into a project. Scrum was introduced in the recent past and organisations started "doing Scrum" only about fifteen years ago. This shows that software development companies were using Agile techniques in their managerial strategies and project advancements. Here are some points you can consider to base your projects entirely on Agile, without any traces of Scrum. Good Things Come In Small Packages If you want to achieve success without Scrum, you'll have to keep your projects small with moderate visions. In order to achieve this, keep your team compact. When a project has a small goal, it's best to make it a short-term goal, so that you can move on to achieve success in other aspects and projects of the organisation. Whether it's the time, the goal, or the number of people involved in the project—keeping it to a minimum helps provide a convenient workflow in project management. One Speaker Since there's a constraint on the number of people on your team, you can assign the work of an intermediary to a sole person who can look after the business needs as well as the particular requirements of the product's probable users. The speaker can keep in touch with development managers and product owners and make necessary changes in the workflow process of the project. Frequent Meetings On Planning Since the aim of the project is small, you don't require exceptional planning strategies involving a number of factors, resources, and time. A short meeting once a week might suffice to discuss the goals to be achieved at the end of the week, the important elements to keep in mind when carrying out the process, and tasks with a higher priority that need to be completed first. You can also discuss any problems that the team might be facing in order to overcome it and maintain harmony amongst the team members. Reviews This is a crucial thing to do irrespective of the volume of the project. Review the project as a team frequently and see what new changes have to be inculcated in the orientation of the workflow towards the target, with no compromise on quality. You can also identify which areas of production require attention and improve the overall quality of the project. Most of these strategies may seem similar to Scrum practices, but are naturally occurring practices that meet Agile standards. With a smaller team, the members develop self-organising skills that help in the improvement of the product and a gradual advancement of the project as well as organisation. While most companies and employees find the Scrum methodology convenient, easy to use, and time-saving, it is quite possible to use just the Agile practices in project management.
Rated
4.0
/5 based on
20
customer reviews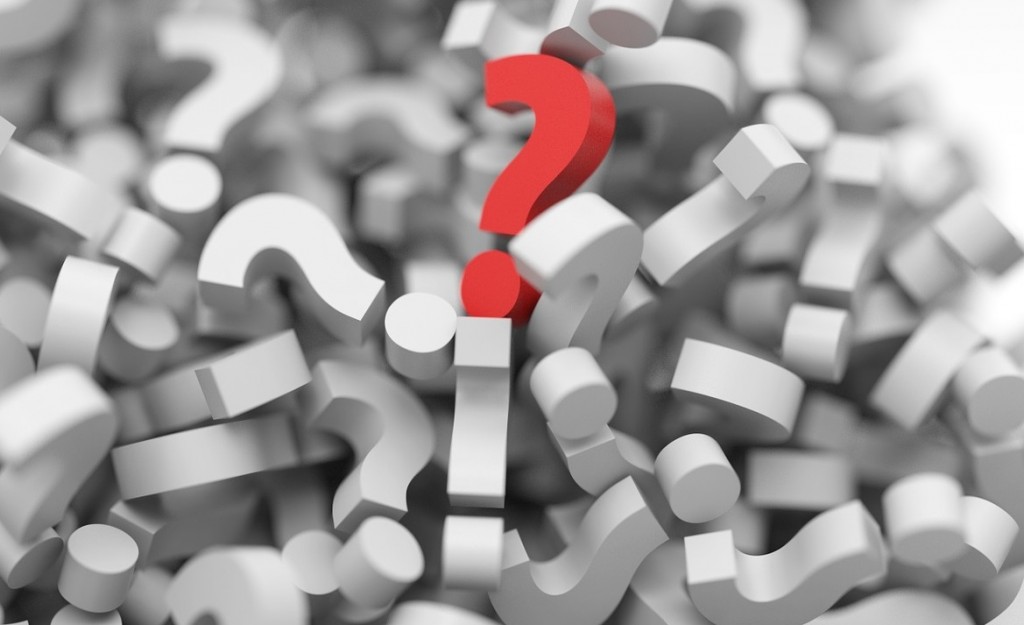 Career Benefits of Scrum Master Certification
By
KnowledgeHut Editor
If your company is planning to adopt Scrum, the expectations will be higher in terms of increasing productivity, appreciating employee morale and getting financial rewards. One important aspect should be kept in mind in this context. Certain specific goals which you hope to achieve by virtue of Scrum, may not have absolute clarity in some cases, until the Scrum is fully implemented. In general, people do not have any idea about the benefits of Scrum, which is evident at the early stage of the transition period. Mostly you will find people who have knowledge of Agile management principle and processes. The best way to enhance your comprehension of the Scrum and its principles, along with its overall implementation, is to have an authentic certification. There are various certifications such as ITIL, Prince2, SAFe etc, which are implemented in organizations to achieve the project goals. Scrum training or Scrum certifications can be identified as one of the many courses, where employees are trained to become self-motivated and can be propelled to perform huge responsibilities. "If you are fine with yourself, you will definitely be fine with others", goes one of the popular sayings. It tells you the importance of self-confidence which will be steer you toward achieving life goals in a self-organized manner. Benefits of Scrum certification:  Scrum certification concentrates on the importance of 'self-organization', which can result in the following- You can easily participate in the team activities and also, members can feel a sense of self-ownership. Employees can be self-motivated, which can help escalate team performance This training can let you create a work environment which is useful for company's growth. The knowledge and skills garnered can make the team immune to internal and external distractions. Job Description for CSM:  CSM entirely falls under the category of Engineering. Certified Scrum Master can act as a project lead and facilitates the Agile methodology for the teams. CSM is also responsible for arranging the Scrum meetings and Sprint planning sessions CSM develops and maintains the Agile training, guide to entry-level engineers, and also ensures that the processes are lined-up with the goals. Certified scrum master works with a number of associates, including engineers, production employees, project managers, supply chain personnel, and logistics employees. CSM generally reports to the Engineering department head. According to the need of the CSM's employer, Scrum master have to work full time or overtime if required.  Salary in different cities in US:  Popular Cities Salary New York, New York $70,685 – $1,37,957 Seattle, Washington $71,907 – $1,31,710 San Francisco, California $81,894 – $1,46,277 Washington, District of Columbia $68,885 – $1,36,149 Atlanta, Georgia $57,929 – $1,22,558   Comparing Salaries among different companies:  Popular Companies Salary Amazon.com Inc $96,958 – $1,38,725 Capital One Financial Corp $73,830 – $1,20,355 Booz, Allen, Hamilton $67,117 – $119,230 Cognizant Technology Solution Corp $69,531 – $1,04,559 General Electric Co (GE) $83,763 – $1,26,111   Entry Level Salary for Scrum Master:  Job Profile Salary Software Engineer $70,398 Software Developer $59,701 Mechanical Engineer $60,001 Electrical Engineer $62,209 Financial Analyst $50,950   Senior Level Salary for Scrum Master:  Job Profile Salary Operation Manager $75,310 Office Manager $49,941 Executive Assistant $58,975 Director of Operations $106,933 General/ Operation Manager $75,639 Administrative Assistant $42,095 Chief Financial Officer $146,171    This is all about the Certification details for the Scrum Master course. This certification adds some amount of credibility to your profile, elevating your status in the project team as well as in the organization.
Rated
4.5
/5 based on
20
customer reviews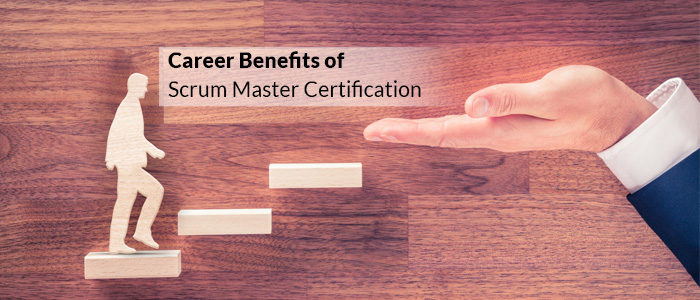 Career Benefits of Scrum Master Certification
If your company is planning to adopt Scrum, the ex... Read More
All You Need to Know About Leading Safe 4.5® Certification With Knowledgehut
By
KnowledgeHut Editor
Agile is a project management process which encourages self-organization, accountability, and teamwork. This methodology progresses a moderate project management process by reducing the time required for review and adaptation. SAFe combines the power of Agile with Lean product development and systems thinking. It integrates delivery, collaboration, and alignment for multiple Agile teams and provides significant improvements to business agility, including quality, productivity, employee engagement, customer satisfaction, time-to-market, and more. The new version i.e SAFe® 4.5 was released on June 22, 2017. This advanced version speeds up the delivery process of products and services and also offers a 360-degree build-measure-learn feedback cycle. With four major updates, SAFe has grown faster with the market since the initial release in 2011 and keeps on being a work in process. SAFe 4 Agilist certification helps you to build a strong foundation on Agile practices, standards, and applications required to enhance the  probability of the project's overall success. You might be searching for the best institute to take the course and might be thinking why only KnowledgeHut and why not others? Here we answer all your queries about Leading SAFe 4.5 Certification with KnowledgeHut. Looking for a quick overview of #SAFe? Check out our most popular download: https://t.co/Iw7rVXSK6U pic.twitter.com/oPEExo8mUY — Dean Leffingwell (@Deanleffingwell) October 31, 2017 Who is the certifying agency? SAFe® Enterprise or the Scaled Agile Framework is the provider of this SAFe® 4 Agilist Certification. KnowledgeHut offers this course by professional trainers with years of industry experience.     SAFe® Agilist certification exam cost?   The exam cost for the first attempt is included in the course fee if the exam is taken within 30 days of course completion. Also, the candidate can retake the exam if not cleared in the first attempt and each retake attempt charges $50. Who will benefit from leading SAFe® 4.5 course? The following individuals will benefit from this course: Leaders and Executives, Directors, Managers, CIOs, and VPs Enterprise, System, and Solution Architects QA, Development, and Infrastructure Management Project and Program Managers PMO, Portfolio Managers, and Process Leads Product and Product Line Management Is it mandatory to attend the course or can a person just take the exam directly? Yes, candidates should have completed the 2 days' Leading SAFe® 4.5 certification training course to take the exam. After successful completion, of course, your trainer registers you to Scaled Academy and after this registration, you will receive an e-mail that includes an exam link. Thereafter, you will have 30-days to take the test.  What do attendees get from the course? The course registration includes: SAFe 4 Agilist PDF certificate SAFe 4 Agilist digital badge to promote your online accomplishment  Comprehensive courseware materials by Scaled Agile Institute 1-year membership with Scaled Agile Access to members-only resources such as advance notice of upcoming SAFe products, guidance presentations, and webinars 16 SEUs and 16 PDUs 1 free attempt of the exam as the course fee includes the exam fee Can I cancel my enrollment? Do I get a refund? Your amount will be refunded in full only if the registration is cancelled within 48 hours and the refunds will be processed within 30 days of the request. For more details, check our refund policy. Note: Due to transactional costs that are applicable while refunding, all cancellations will cause a 5% deduction in the refunded amount. What topics are covered? The topics covered in our 2-day course are: Introducing the SAFe (Scaled Agile Framework) Embracing a Lean-Agile Mindset Experiencing PI (Program Increment) planning Understanding SAFe Principles Implementing an Agile Release Train Leading the Lean-Agile Enterprise Exploring, Executing, and Releasing Value Building an Agile Portfolio and Empowering a Lean Portfolio Prerequisites for SAFe® 4.5 Certification? Anyone regardless of experience can attend the course. But the following knowledge and skills are highly recommended for those who really want to take the SAFe® 4 Agilist certification exam: 5 plus years of experience in business analysis, testing, product or project management, and software development Good experience in Scrum What will I learn from the course? On completion of the course you will be able to: Apply SAFe to scale Lean and Agile development in your organization Identify and apply a Lean-Agile Mindset and principles Empower with a Lean Portfolio Improve your Lean-Agile leadership skills Continuously explore, integrate, deploy, and release value Coordinate the development of large value streams Support a Lean-Agile transformation in your organization How can I apply? Follow the below steps to apply for Leading SAFe® 4.5 certification exam- Step  1: Take the 2-day Leading SAFe®4.5 course Step 2: Your trainer will send all your details to Scaled Agile after successful completion of course. Now, the Scaled Agile Academy will send you two emails: a Welcome Letter and a Learning Plan Assignment. The Learning Plan Assignment e-mail includes information about the exam. Step  3: Take the online SAFe® 4 Agilist certification exam. Step 4: Once the test is completed with the minimum passing score, Scaled Academy will update your profile to disclose the certification. Step 5: You will receive an email including official notification from Scaled Academy which allows you to the member area and helps you to make your profile public within the Scaled Agile Community. 1-year membership with Scaled Agile will be provided as well. Why KnowledgeHut for Leading SAFe® 4.5? KnowledgeHut is a silver training partner of Scaled Agile Inc (SAI) and offers world-class learning to its students with excellence and provides in-depth knowledge required to become a successful world-class professional. KnowledgeHut also offers: Free materials from Scaled Agile Framework. Tricks and tips from our professional Certified Leading SAFe experts who have years of experience in implementing it in a variety of environments. 1-year membership with Scaled Agile included in the course fee. We hope this article cleared all your queries related to SAFe® 4 Agilist certification. Connect with us to know more about the Leading SAFe® 4.5 course.t                               Training Cost                               India        USA               LVC                5500                                                499                                  E-Learning                665                   5165 Exam cost                151                   612  
Rated
4.5
/5 based on
14
customer reviews