SSRS Vs Power BI
By
KnowledgeHut
SSRS and Power BI are both Business Intelligence tools specially designed to present data to the end user. Since both are part of the Microsoft BI stack, they are equipped with a different set of audiences and applied in different practices.Before we discuss the differences between the two, let's first understand each of these clearly.What is SSRS?SQL Server Reporting Services (SSRS) is a server-based comprehensive extensible reporting platform that comes free with SQL Server 2012. It is one of the most powerful tools for several years. There are many features that can be used to create reports that suit customer requirements. The SSRS service provides an interface into Microsoft Visual Studio so that it can be connected to the SQL databases and use SSRS tools to format SQL in various complex ways.What is Power BI?Power BI is a business analytics service provided by Microsoft. It is a collection of apps, connectors, and software services that work together to turn your unrelated sources of data into coherent. Power BI lets you easily connect to your data sources and analyze what is important. It allows the user to have access to reports and personalized dashboards which provides a complete 360-degree view of the business from all the diverse sources.Main Differences Between Microsoft Power BI and SSRSFollowing are the major differences between "Microsoft Power BI and SSRS"BasisSSRSMicrosoft Power BIHistorySSRS was first introduced in the year 200 which provides a unified, server based, and scalable platform through which all the business reporting needs can be satisfied.Power BI report server is a cloud-based business analytics service introduced in the year 2017 for analyzing and visualizing data introduced in 2017.LicenseIt is paid device.It is free to utilize which will also reduce the acquisition barriers.ApplicabilitySSRS is used for producing the server-based reports.Power BI is used to produce cloud-based and server-based reports.DependencySSRS can work with structure and semi-structure of information.Power BI can manage structured and unstructured data. One of the best features of Power BI is the ability to save data to Excel.ConvenienceAccess to web and work area.Power BI can utilize through the work area, web, and mobile applications.ComponentSSRS is an enterprise visualization tool based on old technology.Power BI is HTML 5 open source app-enabled and cloud-enabled SAAS.NatureBecause of its rich graphical component, it is easy user-friendly.Power BI is less user-friendly.ImplementationSSRS implementation is complex compared to Power BI.Power BI uses cloud storage and simple implementation process.Size limitThere is no limit for the size of a data set.Whereas, it has a limit of 1GB data in the free version. You can create multiple datasets in it.SSRS and Power BI are the two leading business intelligence tools that organizations use around the globe designed to present data to the end user. Both are part of the Microsoft BI stack and geared towards different audiences and intended to be consumed in different manners. SSRS is a server-based reporting platform that provides comprehensive reporting functionality for a variety of data sources where Power BI is a cloud-based service. Since Power BI is meant for an advanced and modern solution it invites users to get started with it themselves rather than SSRS. The users who are only concerned with reports can opt for SSRS. But, if the users need more insight then it's good to go with Power BI. It's not about the tool, but it's all about the impact that we achieve.The following image will help you understand better the differences between Microsoft Power BI and SSRSYou can also understand the differences between Power BI and Tableau here.Why SSRSFollowing are the few main reasons to choose SSRS:SSRS allows better and more accurate decision-making mechanism for the usersIt allows users to interact with information without involving any IT professionalsIt is an intensified tool compared to other crystal reportsIt provides a host of security featuresWhy do we need Power BI?Here are some of the key benefits of using Power BI:A large amount of data can be processedHelps in transforming your enterprise data into rich visualsLess engineering resources to useIt can be embedded into your own custom appsConclusionThe choice between Power BI and SSRS can be decided completely based on requirements. It depends on your organization if it used paginated reports on premises then SSRS will be a more cost-effective option. On the other hand, if you already have SQL Server Enterprise Edition with Software Assurance then Power BI Reporting Services will likely to be your preferred choice.Do you want to create dashboards and reports automatically without having to depend on information technology staff or database administrators? Don't waste any more time you can take up Power BI course!. This Power BI training will definitely help you in creating outstanding reports!
Rated
4.5
/5 based on
2
customer reviews

SSRS Vs Power BI
SSRS and Power BI are both Business Intelligence t... Read More
Top 10 Business Intelligence Tools
By
KnowledgeHut
Global business companies, top leaders, and developing businesses, all believe in the power of informed decision-making. With the advent of technology and data science, this decision-making power in businesses is witnessing all new heights. Business Intelligence (BI) tools give businesses the evidence to make informed decisions. The latest business intelligence tools are designed in such a way that every aspect of the end-user is considered and the data, critically analyzed, to produce the best results.  What are Business Intelligence Tools?Business Intelligence tools are tools devised to comprehend the huge quantities of data that organizations accumulate using data science. The tools help companies retrieve, analyze, and transform raw data into resourceful business insights. This is further disintegrated into actionable reports that guide them in decision-making. Various tools are available for data visualization, data warehousing, creating dashboards, and reporting. Key aspects like purchasing patterns, market trends, and customer-psyche are derived using these tools. In this process, companies understand their customers better and can predict precise revenue growth and preventive actions against business pitfalls.Traditionally, business intelligence was gathered from quarterly or yearly reports, but with enhanced technologies, the latest BI tools have introduced a continuous, iterative cycle. Business plans are made regularly and can be populated in mere minutes.  Let us look at the top trending business intelligence tools that most of the companies are using today.  Top 10 Business Intelligence Tools SAS Business Intelligence SAS business intelligence is a self-service tool popular for its advanced predictive analytics. It helps companies use APIs for customization and high-level data integration, along with the protection of business data with security issue identification, and advanced analytics and reporting.  Yellowfin BI This tool is mobile-friendly and gives access to 'end-to-end' analytics, empowered with visualization, machine learning, and collaboration. It also has handy features like intuitive filtering and dashboards.  Zoho Analytics Customization is the key differentiator in this tool. It is apt for creating in-depth, personalized reports. Its automatic data sync feature with periodic scheduling and AI-powered assistant help in hassle-free blending and merging of data.  Microsoft BI and Power BI These tools are web-based and are available in SharePoint with interactive reports running on PowerPivot. Their 3 key differentiators include the dataset, dashboard, and report generator. It is popularly used for analysis, reporting, and master data services.  Tableau Tableau is a free BI tool useful for data discovery and data visualization. It removes the intervention of IT and makes it easy for the user to analyze, visualize, and share data. A variety of data sources like Oracle, MS SQL, Google Analytics, Microsoft Excel, and SalesForce are supported. Oracle BI It is an enterprise performance management system with an integrated query, reporting, and analysis of data. Its distinct features are data alerting, integration, and management in one go. IBM Cognos This tool is ideal for larger companies as it supports the entire analytics cycle. It provides cloud support, mobile support, and online as well as offline reports. It presents a visualized report of the data interpreted using its AI, by automatically analyzing hidden patterns of the raw data. SAP Business Intelligence SAP business intelligence tool has been popular for years among businesses of all sizes. Its biggest advantage lies in its transformation of relational databases, which can be used for improved performance, administration, lower cost estimation, and real-time predictive analytics.  QlikView & QlikSense  These two tools are Qlik's BI tools creating interactive dashboards, visualizations, and apps. An entire relay of the data is visible in one glance, with drag-and-drop options and natural search, allowing instant responses to interactions and changes.  MicroStrategy MicroStrategy is a prominent name in the business intelligence industry and comes with a host of features for data visualization, analytics, Big Data integration, OLAP (Online Analytical Processing), document management, and decision services.  Data Analysis with BI With new tools to access deeper and wider data, the demand for business intelligence analysts is growing rapidly. BI analysts are the bridge between the business and the customer and help in shaping business strategies to meet the ever-evolving customers' needs. According to Payscale, the average annual salary of a BI analyst is approximately $68,336 in the US. Individuals and data analysts across industries can apply for these roles, and help businesses deal with one of their biggest challenges – customer satisfaction and retention. 
Rated
4.5
/5 based on
0
customer reviews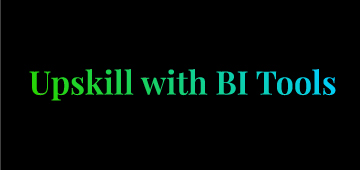 Top 10 Business Intelligence Tools
Global business companies, top leaders, and develo... Read More
Tableau Installation and Configuration on Mac and Windows
By
Ashish Kumar
Tableau is one of the most widely used data visualization tools across the industry.  It is primarily used for business intelligence. In today's world where organizations have a large amount of data coming from different sources & platforms, it is very important to understand the trends which help businesses to drive strategy and take some important decisions. The data visualization tool plays a key role in that area. In the end-to-end analytics platform Tableau is the most powerful, secure, and flexible platform. Organizations use Tableau to create an impact on the visual views of the data. The basic purpose of this platform is to analyze varieties of structured data & convert it into highly interactive visualizations, dashboards & Stories which the end-user can easily understand and take impulsive decisions useful for the future. It empowers the end-users to get the analysis done quickly, and confidently combine, shape, clean and operationalize their data flow in a creative output which is visually effective.This article is going to cover step by step guide to install Tableau. Before going into details for installation, it is important to understand the various components of the Tableau software suite. There are six different components of Tableau:Tableau Server: It serves the purpose of a centralized repository for dashboards and data sources used in any organization. Tableau desktop publishes dashboard and data sources on the Tableau server. Tableau Server is a key component for control and compliance perspective as well. Industry-specific compliance requires to have an on-premises version of the server to have physical control of the content. This is important for auditing purposes. Tableau server also easily integrates with windows active directory which helps in enabling single sign-on for organizations as well.Tableau Desktop: This is the main component used by developers to create interactive dashboards and workbooks. It can connect to any data source and does the transformation required to meet the business needs of customers. We can add customized filters and also do some additional calculation while creating dashboards in Tableau desktop.Tableau Public: This helps users to publish their dashboards on Tableau public server hosted and owned by Tableau software. Any organization/individual can create their public profile on Tableau software and leverage that profile to publish local dashboards.Tableau Reader: This comes as a free offering from Tableau to view and interact with dashboards created by Tableau desktop.Tableau Online: This is a cloud-based offering from Tableau. Any organization who does not want to have a tableau server hosted on-premises, can go with Tableau online.Tableau Mobile: This is available as both android and iPhone apps. We can use this app to view dashboards if we have Tableau online subscriptions or user access to organizations Tableau server.Key FeaturesOther FeaturesOperating SystemLicenseTableau DesktopCreates dashboards and stories locallyTableau Personal: limited data sources, non-connectivity to Tableau Server.Tableau Professional: Full enterprise capabilities.Windows, MacPersonal: $999Professional: $1999Tableau PublicA massive, public, non-commercial Tableau ServerAll data published in public-FreeTableau OnlineCreating Dashboards and stories on the CloudLive connections-$500 per yearTableau ReaderView dashboards and Sheets locallyCannot modify workbooks or connect to the serverWindows, MacFreeTableau ServerConnect to Data sources and share DashboardsUsers can directly interact with Dashboards via a browserWindowsCore LicensingWe are going to cover installation for Tableau Server and Tableau desktop in detail here.Tableau server Installation on WindowsTableau server can run on a multi-node cluster as well on Virtual machines as well. Here we will be covering installation on a single-node machine.The minimum hardware requirement for Tableau server(Single node) :Processor speed: 8 core, 2.0 GHz or higher processor32 bit/64 bit architecture: 64-bitRAM: 32 GB memoryHard Disk: 50 GB disk space should be availableOperating system requirements :The operating system which supports Tableau server installation are as follows: Windows Server 2008 R2, Windows Server 2012, Windows Server 2012 R2, Windows Server 2016, Windows server 2019, CentOS 7, Ubuntu 16.04 LTS, Red Hat Enterprise Linux (RHEL) 7, Oracle Linux 7Installation Path: The Tableau server gets installed in the system drives where windows operating system files also exist. If by default, the system drive is the C drive, then the installation path will be as follows:C:\Program Files\Tableau\Tableau Server\packagesC:\ProgramData\Tableau\Tableau ServerSome organizations install tableau server on different location as well. We can provide the location different than the system drive by browsing install location which will automatically add  \Tableau Server to it and will install the files under it.Let's now go to installation for version (2018.2) of Tableau Server.Step 1: Get the product key of the software using the user id and password that you must have received while purchasing Tableau. Then go to the Customer Portal and get the product key.Step 2: Get the Admin rights for the computer on which we are installing Tableau software. The developer should be a member of the administrator's group in local users and group management.Step 3: Get the installation files for Tableau server. We can download installation file by visiting Download Tableau Server-WindowsStep 4: Run the installation files with admin rights, the below screen will come up where you can change the installation drive, by default it will be installed in system drive:Step 5: Once we click next, the below page will appear where we can choose installation type, in this article we will be covering new Tableau server installation:Step 6: After we click on the install button, the installation process will be kicked off and once the installation is completed clicking next will start Tableau Service manager. It may take some time to start TSM.Step 7: Once TSM process gets launched by a setup process, the below screen will come up. We need to log in using the same admin credential which we have used for running installing set upStep 8: Once we login to TSM, it will ask for a product key to activate the tableau server:The product key is used to activate both server and setting license type which can be user-based or core-based. It requires an active internet connection but there is an alternative way to activate tableau offline as well. You can read Activate Tableau OfflineStep 9: The next step is configuring the basic settings on the Tableau server after activation and successful registration of product key. We can set how we want to authenticate users either local or active directory, setting under which account tableau server should run, setting default port and whether we want to include sample workbook or not.Step 10: Setting the authentication type is very critical in the entire set up. By default the authentication type is local. The other option is active directory authentication. If we select an active directory option, then we need to enter a domain name in the fully qualified name and in the NetBIOS section we can enter the domain's nickname:Step 11: We can run Tableau server either under NT AUTHORITY\NetworkService or custom service account. We need to provide a domain name with the user name for the custom user account.Step 12: Setting default port for Tableau server: By default, it takes port number 80 if there is no other application running on the same port. If the port is not available, we need to find out which other application has claimed port number 80. Usually, IIS runs on the same port. IT infrastructure team can help us in getting a new port if 80 is not available:Step 13: Once we click on the initialize button in step 9, Tableau server will start saving all the configuration settings set in previous steps :Step 14: Once the initialization gets completed, the below screen will appear and clicking on the continue button will take you to the final step where you need to configure administrator user for running Tableau server:Step 15: Tableau server set up at last step launches a browser and opens a page where we need to set administrator user for Tableau server. The administrator does take care of all tasks like managing sites, users administration, groups and project management. Even for changing, any configuration setting can be done only by the administrator. In the case of active directory authentication, the administrator must belong to a user in the same directory. For local authentication, we need to provide a username and password. This account is very critical as it provides a single entry point to Tableau server in case of any issue in server.Step 16: Once we are done with the setting of administrator users, we can log in to the Tableau server using web interface. We can then start publishing the workbook to the server using Tableau desktop.Tableau server Installation on Linux/Ubuntu:With the growing demand for Tableau server running on Linux/Ubuntu, it is now supported on Linux as well. In a recent survey, it has been found that 25% new server installation happened on Linux server. Let us now cover the step by step process for installing Tableau Server on Linux :Download the Linux version of Tableau server as per the operating system. In this article we will cover tableau-server-2019-1-1_amd64.deb (1371 MB)Only the below version of Linux are supported Red Hat Enterprise Linux (RHEL) 7.3 and higher, CentOS 7.3 and higher, Oracle Linux 7.3 and higher, and Amazon Linux 2.Version.The latest versions of Ubuntu 16.04 and 18.04 LTS only. Non-LTS releases are not supported. The installation tasks will be run as root. We can run this by Sudo command or we can run commands directly as the root user.Log in with the user having Sudo access to the system and navigate to the location where you've copied the installation package. Now you will be using the package manager to install Tableau Server. We have different commands for RHEL and Ubuntu:On RHEL/CentOS we can have below commands sudo yum update sudo yum install tableau-server-.x86_64.rpm On ubuntu we can run below commands sudo apt-get update sudo apt-get -y install gdebi-core sudo gdebi -n tableau-server-_amd64.debNext step is initializing TSM. We need to navigate to script location:cd /opt/tableau/tableau_server/packages/scripts.If the system is connected to the internet, then we can run the command given below to start TSM: sudo ./initialize-tsm --accepteula and in case of a system connected to the internet through the proxy server, we can run the given below command:sudo ./initialize-tsm --accepteula --http_proxy=http://proxy.example.lan:80/ --https_proxy= http://1.2.3.4:443/In the above example, we can replace hostname proxy .example.lan and IP address 1.2.3.4 with our hostname and IP address.Once initialization is completed, we can close the terminal sessions: logoutNext step is activating and registering Tableau server. Navigate to web UI interface for TSM Web UI. In case of an authentication error, check if the user belongs to the tsmadmin group or not. It can be easily checked running following command in bash:grep tsmadmin /etc/group - this will list down all users belonging to the tsmadmin group. We can also add the user to a tsmadmin group by running the below command: sudo usermod -G tsmadmin -a . Once we added the user successfully we can run tsm login command.After successful login to TSM, you can activate the key :Once License activated, we can enter basic information and click on the register button as below :The next step is configuring basic settings like authentication, port etc.If we opt for active directory, then there are two options to connect either using simple bind or GSSAPI bind:Once initialization is completed, the below screen will come up to confirm it :Next step is creating administrator accounts for Tableau server. If we have used an active directory authentication, then we can run the below-given command to create the same :tabcmd initialuser --server 'localhost:80' --username ''.In case of local authentication we can create a custom user who will be working as admin using below command: tabcmd initialuser --server 'localhost:80' --username 'admin'We can then check firewall settings which is an optional step but it is best to practise for security. There are two ports on which Tableau server run. The first port is a gateway port(80) and the other one is tabadmincontoller port(8850). Please find below commands to open these ports :Starting firewalld by sudo systemctl start firewalldSetting default zone as public by running command sudo firewall -cmd --set-default-zone=publicAdding ports for the getaway port and tabadmin controller port by running commandsudo firwall -cmd --permanent --add-port=80/tcpsudo firwall -cmd --permanent --add-port=8850/tcpLast step would be reloading the firewall and verifying settingssudo firwall -cmd --reloadsudo firwall -cmd --list-allThe final step is validating Tableau server installation by installing the PostgreSQL driver which can help in viewing administrative views. First of all, you need to download the driver by navigating to Driver Download page. Once the driver is downloaded, you can install it by below command :CentOS and RHEL ,we can download the .rmp and run below command :sudo yum install tableau-postgresql-odbc-9.3.1.x86_64.rpmUbuntu need .deb file and below command :sudo dpkg -i tableau-postgresql-odbc-9.3.1.x86_64.debOnce the driver is installed, you can validate by visiting Administrative Views in tableau server.Tableau desktop Installation on WindowsThe first step is downloading installation files from Tableau Desktop DownloadRun the .exe file once the installation file is downloadedOnce you click the run button, the below screen will appear, you can read the license agreement and confirm the acceptance to proceed furtherOnce the installation is completed. In the next screen, you can choose the trial version or if you have the product key, you can activate the product as wellTableau desktop Installation on MacThe first step is to visit Product Downloads and Release Notes  and Tableau desktop should be selected from the list.Choose the version we would like to installIn the downloadable file section, we can select mac version of Tableau desktopFor Mac: Open the Disk image file (.DMG) and double-click the installer package (.PKG) to start the installation.With this installation, some data sources drivers get automatically installed for seamless integration with different data sources.Once the installation is completed, we can register the product or start using the trial versionTableau desktop Uninstallation on Windows/MacThe first step is deleting Tableau desktop from the applications folder.The second step is deleting My Tableau Repository from Documents folder. It might be possible that doing the above step may delete user-related files as well. So we may choose another alternative to rename the folder to something else.Then we can delete all files/folders beginning with "com.tableau" from Library folder under Preferences and Saved Application state respectively.To delete hidden folders from mac, we can follow the below steps:CMD-SHIFT-G or we can navigate to Go->Go to Folder.. From finder.It will open the dialogue box in which we can type ~/Library/PreferencesIf Tableau desktop being used by multiple users then we can repeat all steps except the first one for all users.For WindowsNavigate to Control Panels-Programs-Uninstall ProgramIn the program list select Tableau Desktop and on right-click select uninstallNavigate to installation path for Tableau desktop C:/Program Files/Tableau and delete the "Tableau" folder from there to uninstall it.
Rated
4.5
/5 based on
4
customer reviews