Top 10 Skills to Become an Ethical Hacker
By
KnowledgeHut
With industries moving to cloud-based platforms to operate and store critical information, cybersecurity is a growing concern of all industries. A recent data-breach in Adobe Systems has resulted in a loss of personal data for nearly 3 million of its customers. As a preventive measure, top IT companies like IBM are investing crores to protect their information. This is where Ethical Hacking comes into the picture. The process of locating weaknesses and vulnerabilities of existing information systems or computers and thereby helping companies enhance their security systems is known as ethical hacking. Often, ethical hacking takes the same route as hackers/malicious actors by replicating their methodologies and tools. It is also known as penetration testing, intrusion testing, or red teaming. Who is an Ethical Hacker?An ethical hacker or whitehat hacker is a security professional using hacking skills for defensive purposes to test the security status of organizations' information systems. The ethical hacker primarily looks for the following information: What are the loopholes such as information, locations, or systems that an attacker can gain access to? What can an attacker see with this information? What can the attacker do with the available information? Is anyone already noticing or reacting to such attempts in the information systems? The digital transformation and emerging technologies like blockchain, Internet of Things (IoT) have multiplied the demand for ethical hackers. Payscale reports that the average salary of a Certified Ethical Hacker is $92,000 in the US and ₹483,875 in India. So what does it take to become an ethical hacker? Top 10 Skills to Become an Ethical Hacker 1. Excellent computer skillsThis might seem like a basic skill, but it is very important to become an ethical hacker. One should be very prompt at handling basic skills related to operating a system and have a firm hold on the command line in Windows/operating software, edit the registry, and set their networking parameters. 2. Programming skillsTo gain access to the foundation of the software, one needs to have a proper understanding of different programming languages used to develop it. The most common languages are Python, SQL, C, C++, and Perl. 3. Database management systems (DBMS)DBMS is the crux of creating and managing all databases. Access to a database where all the information is stored can put the company in a huge threat, so ensuring that this software is hack-proof is important. An ethical hacker needs a good understanding of this, along with different database engines and data schemas to help the organization build a strong DBMS. 4. Linux As most web servers run on Linux operating system, gaining access to this server to check for loopholes is another must-have skill for ethical hackers. Insights into operating systems like Redhat, Ubuntu, Fedora, their commands, and GUI (graphical user interface) will give you great leverage. 5. CryptographyCryptography deals with converting a normal text/message to a non-readable form during the transmission to make it incomprehensible to hackers. An ethical hacker ensures that communication between different people within the organization does not leak. 6. Social engineeringHackers have a common tendency to use tricks such as social engineering, phishing, and trojans to access personal information. Social engineering is the psychological manipulation of users to perform actions or give away confidential/personal information that may threaten the business. Ethical hackers replicate these tricks to test the loopholes, which makes it a desirable skill in them. 7. Web applications Web applications are the software that users access on the internet through their web browsers. As this has been a breeding ground for cyber-attacks, learning these web applications has become crucial for ethical hackers to protect an organization's data. By learning software like HTML, JavaScript, and PHP, an ethical hacker can provide a database that protects them. 8. Wireless technologiesLearning wireless technologies like WEP, WPA, WPA2, WPS, etc., will help ethical hackers protect systems from sending information via invisible waves. A protocol for connection, authentication, and restrictions on wireless technologies can be put in place by having a deep understanding of the same. 9. Networking Understanding networks like DHCP, NAT, Subnetting and more will equip ethical hackers to explore the different interconnected computers in a network and the potential security threats that this may create, as well as how to handle them. 10. Critical thinking & problem-solvingApart from the technical skills pointed above, an ethical hacker also needs to be a critical thinker and proactive problem solver. They must be eager to learn new ways and ensure all security breaches are thoroughly checked. This requires a lot of testing and a creative penchant to device new ways of problem-solving. How to become an ethical hacker?Professionals aspiring to become an ethical hacker can learn the skills themselves or develop them with the help of industry experts. A Certified Ethical Hacker certification is a commonly recognized certification managed by the EC-Council to train individuals on ethical hacking and give them skills and expertise to safeguard their interests. Along with this, proactive reading, researching, and learning about the latest industry trends and technologies will come a long way.

Top 10 Skills to Become an Ethical Hacker
By
KnowledgeHut
With industries moving to cloud-based platforms to operate and store critical information, cybersecurity is a growing concern of all industries. A recent data-breach in Adobe Systems has resulted in a loss of personal data for nearly 3 million of its customers. As a preventive measure, top IT companies like IBM are investing crores to protect their information. This is where Ethical Hacking comes into the picture. The process of locating weaknesses and vulnerabilities of existing information systems or computers and thereby helping companies enhance their security systems is known as ethical hacking. Often, ethical hacking takes the same route as hackers/malicious actors by replicating their methodologies and tools. It is also known as penetration testing, intrusion testing, or red teaming. Who is an Ethical Hacker?An ethical hacker or whitehat hacker is a security professional using hacking skills for defensive purposes to test the security status of organizations' information systems. The ethical hacker primarily looks for the following information: What are the loopholes such as information, locations, or systems that an attacker can gain access to? What can an attacker see with this information? What can the attacker do with the available information? Is anyone already noticing or reacting to such attempts in the information systems? The digital transformation and emerging technologies like blockchain, Internet of Things (IoT) have multiplied the demand for ethical hackers. Payscale reports that the average salary of a Certified Ethical Hacker is $92,000 in the US and ₹483,875 in India.  So what does it take to become an ethical hacker? Top 10 Skills to Become an Ethical Hacker  1. Excellent computer skillsThis might seem like a basic skill, but it is very important to become an ethical hacker. One should be very prompt at handling basic skills related to operating a system and have a firm hold on the command line in Windows/operating software, edit the registry, and set their networking parameters. 2. Programming skillsTo gain access to the foundation of the software, one needs to have a proper understanding of different programming languages used to develop it. The most common languages are Python, SQL, C, C++, and Perl. 3. Database management systems (DBMS)DBMS is the crux of creating and managing all databases. Access to a database where all the information is stored can put the company in a huge threat, so ensuring that this software is hack-proof is important. An ethical hacker needs a good understanding of this, along with different database engines and data schemas to help the organization build a strong DBMS. 4. Linux As most web servers run on Linux operating system, gaining access to this server to check for loopholes is another must-have skill for ethical hackers. Insights into operating systems like Redhat, Ubuntu, Fedora, their commands, and GUI (graphical user interface) will give you great leverage. 5. CryptographyCryptography deals with converting a normal text/message to a non-readable form during the transmission to make it incomprehensible to hackers. An ethical hacker ensures that communication between different people within the organization does not leak. 6. Social engineeringHackers have a common tendency to use tricks such as social engineering, phishing, and trojans to access personal information. Social engineering is the psychological manipulation of users to perform actions or give away confidential/personal information that may threaten the business. Ethical hackers replicate these tricks to test the loopholes, which makes it a desirable skill in them. 7. Web applications Web applications are the software that users access on the internet through their web browsers. As this has been a breeding ground for cyber-attacks, learning these web applications has become crucial for ethical hackers to protect an organization's data. By learning software like HTML, JavaScript, and PHP, an ethical hacker can provide a database that protects them. 8. Wireless technologiesLearning wireless technologies like WEP, WPA, WPA2, WPS, etc., will help ethical hackers protect systems from sending information via invisible waves. A protocol for connection, authentication, and restrictions on wireless technologies can be put in place by having a deep understanding of the same. 9. Networking Understanding networks like DHCP, NAT, Subnetting and more will equip ethical hackers to explore the different interconnected computers in a network and the potential security threats that this may create, as well as how to handle them.  10. Critical thinking & problem-solvingApart from the technical skills pointed above, an ethical hacker also needs to be a critical thinker and proactive problem solver. They must be eager to learn new ways and ensure all security breaches are thoroughly checked. This requires a lot of testing and a creative penchant to device new ways of problem-solving.  How to become an ethical hacker?Professionals aspiring to become an ethical hacker can learn the skills themselves or develop them with the help of industry experts. A Certified Ethical Hacker certification is a commonly recognized certification managed by the EC-Council to train individuals on ethical hacking and give them skills and expertise to safeguard their interests. Along with this, proactive reading, researching, and learning about the latest industry trends and technologies will come a long way.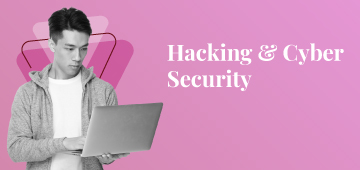 Top 10 Skills to Become an Ethical Hacker
With industries moving to cloud-based platforms to... Read More
The 4 Pillars Of Cyber Security For Your Organization
By
Shiva Kumar
It is imperative to understand important cornerstones of cyber security to ensure your organization is least vulnerable to growing cyber-attacks.  Information and data is the lifeline of any business today. From details of your employees to your clients and products, every business detail is in data. Any data theft can not only leave you vulnerable but can also mean clients no longer trust their data with you putting you out of business. It is therefore paramount for enterprises to have cyber security checks in place and be ready for any such data theft attempt. A well devised cyber security plan should be based on the following 4 core pillars ensuring data safety. Pillar I: Policies and Planning Without right policies in place it is difficult to allot the right budget towards cyber security.  The first pillar of having an efficient cyber security is to ensure there is a clear defined cyber security policy in place detailing all aspects.Policies and procedures define how to apply various technological security solutions effectively. With a clearly defined policy, enterprises will not run the risk of low budgets for cyber security or cyber analytics. An ideal security policy should have a defined risk-versus-cost rule that can be applied to other policies and procedures within the enterprise. A policy need not define the technology to be used as technologies keep on changing and getting refined with time. Some enterprises have even adopted multiple security policies, one for every segment or division as per the risk factors of the enterprise and its domain. Pillar II: Use of Technology and Vigilant in-house Security Technology experts should come into play to choose the right set of tools to safeguard organization from any sort cyber breach. Once an organization has a security policy in place, the next step involves looking for an appropriate technology for its security needs. Technology assessment may require the role of cyber security and cyber analytics experts to look for the best tools available. A decision on the use of adequate tools like processes for identification of users, systems, hardware, access control, data encryptions, firewalls, virus protection programs etc all come under the purview of technology. Technology based cyber security tools are proactive as they are constantly monitoring for any change in the normal functionality of processes. On the downside, they can be accessed by hackers. Just one small entry into the security systems or a small breach can be enough to trigger a shutdown of such safety tools. Technology tools require constant monitoring and a vigilant in-house team of security experts to ensure all around data protection. Pillar III: Employee Education and Awareness Well informed employees can help organizations tap the full potential of security policies and technologies. An enterprise may have the right security policy in place and the right technology being used but unless the human resource is aware and motivated it may all come to nothing. Educating and spreading cyber security and cyber analytics associated awareness is therefore another significant pillar for security. Educating the employees on recognizing the 'bad' by offering real time information sharing can go a long way in keeping risks at bay. Fraudulent emails, phishing and opening of unwanted email attachments continue to be major reasons allowing entry or access to hackers. With an employee awareness drive, such behavior can be controlled resulting in better security analytics in place. The recently infamous crypto malware or ransomware 'Wannacry' is a typical example of a data breach that had its roots in the opening of malicious email attachments. Here the the need of cyber security specialists increases to protect the data from hackers  By keeping the employees aware and educated on cyber security aspects, an enterprise can minimize its security risks substantially. Pillar IV: Backup and Disaster Recovery As no brainer as it sounds, it is most relevant in today's time of growing cyber-attacks. As a last line of defense against any data attack, your enterprise must have a good business continuity and disaster recovery solution in place. Having copies of data stored in multiple locations that are off-site and backed up hourly every single day should be encouraged. Ensure your data recovery and business development solution provider offers adequate and regular backup check on the recoverability of the data. Stimulate a worst case scenario by shutting off your server and seeking data backup to ensure you are always ready for any data breach eventuality. Stimulation can also ensure there is no panic and every employee knows their role during any cyber attack to ensure minimal downtime and affect on important data and services.  Conclusion: Cyber security is today an essential part of any enterprise functionality. No matter how big or small, every enterprise is vulnerable. By following the four security pillars, an organization can keep its security structure in place to minimize such threats.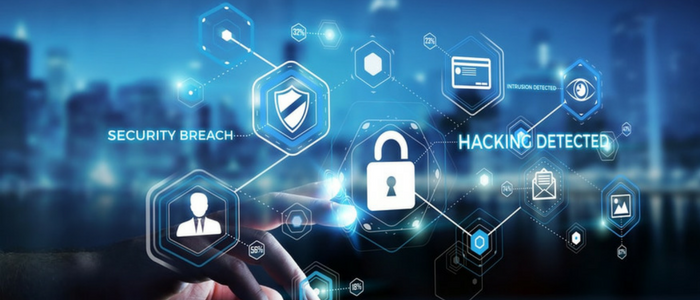 EMERGENCE OF AN IT AUDITOR
By
Jai Sisodia
The rapid dissemination of Technology in almost every facet of our lives has not only made it easier but has also made us heavily dependent on Information systems. From bank transfers, mobile recharges to automation of manufacturing process, we rely on the efficiency, effectiveness and security of these Information systems to a very large extent. This increasing dependence has also resulted in the greater risk of data privacy, system shutdown and personal data loss, directly impacting the brand image and revenue of the companies and individuals. The most recent example can be considered of 'Wannacry' ransomware which struck across the globe in May 2017, affecting thousands of computers in 150 countries with a total impact of anticipated to be around 4 Billion USD. These attacks have forced the companies to beef up their defenses resulting in the manifold increase in demand for IT auditors An IT auditor is the person responsible for identifying the risk across the company networks, information systems and also developing and implementing strategies to mitigate the same. The primary objectives of an IT auditor is to perform assessment of the systems and processes  that secure company data, determining and mitigating risks to information assets of the company, ensuring that the processes are in compliance with relevant policies, standards and regulations. Required Qualifications Typically an IT auditor has a bachelor degree Computer Science or Accounting that provides technical knowledge to perform responsibilities. Additionally, the auditor should possess strong communication skills that will allow him/her to understand and translate the technical information into business language for higher management therefore supporting them in taking appropriate business decisions. Lastly, there are several certifications available (depending on the areas of specialization) that can help individuals secure employment. One of the most common and widely respected certification is the Certified Information Security Auditor or CISA that provides in-depth knowledge enabling one to effectively deal with challenges in this constantly evolving field of Information Security. The certification is managed by ISACA which is a global non-profit professional association that is focused on IT Governance. It is one of the toughest exams in the Information Security domain and is notorious for having a low pass-rate of 40-50%. So, what makes CISA such a tough nut to crack? Some of the reasons are: The questions asked in the exam are subjective and ambiguous in nature thereby making it difficult for the candidate to select the correct option. The difficulty level of sample questions provided by ISACA is not aligned to the high standard of questions asked in the actual examination Some of the important tips that you need to consider before starting the preparation for CISA exam are as follows: CISA Review Manual CISA Review Manual (CRM) provided by ISACA should be your Bible and one-stop guide for the preparation. This manual provides all the details related to the CISA exam as well as defines the roles and responsibilities of an Information Systems auditor. Explore E-learning Options There are many organizations that provide CISA certification training courses both online as well as classroom. It is highly recommended that you participate in a comprehensive training course that not only involves session learning but also allows you to interact with security professionals from across the globe. One of the world's leading professional certification training provider is KnowledgeHut that offers CISA training with a blend of both classroom and online training sessions. Plan your Schedule Planning the schedule for preparation of CISA exam should be done well-in advance to avoid any last minute hassle. Schedule and plan should be prepared based on your professional background and level of experience. For example, if you are working professional with Extensive experience, 30-45 days of time should be enough, however if you an aspirant with no relevant experience, you may even need more than 180 days for preparation. Free Resources available on Internet There are several free resources available on ISACA that can be helpful for the aspirants. Some of them are: The ISACA Candidate Information Guide ISACA's CISA self-assessment test Database of free-to-download whitepapers Additionally, there are many insightful articles on Knowledgehut that provide a lot of relevant and valuable information which you can take advantage of. Hope this information helped in your journey to become a successful IT Auditor. Please leave your comments below to share your feedbacks and success stories.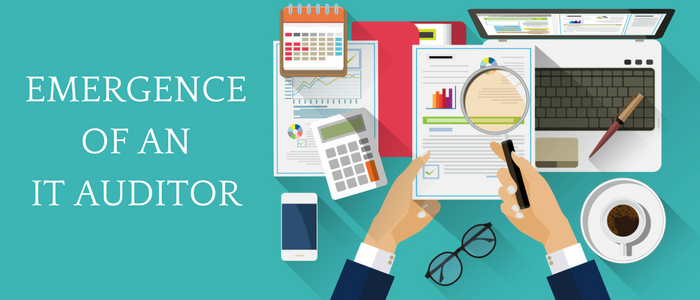 EMERGENCE OF AN IT AUDITOR
The rapid dissemination of Technology in almost ev... Read More
Cobit 5 Framework And Components- IT Security
By
Angela George
As several enterprises perform day-to-day operations to fulfill assigned tasks, all they are concerned about the confidentiality as well as the integrity of the information. They have data warehousing technology to store the secure information in an encrypted form. But all these come under Information security management and are under the threat radar as the data thefts and hacking activities have increased to its extreme. It is quite essential to adopt the advanced technology to secure the information. COBIT 5 is a comprehensive course to provide important data or information, the much-needed security and it is quite vital for organizations; who have several reasons to implement it without any hesitation. COBIT 5 for IT security is actually a tutorial that has a very important role to play in this internet world where malicious activities are increasing at a brisk pace. The information is quite vital for any organization that uses this technology for the future reference and decision making. Going through COBIT 5 foundation course can help IT security professionals to understand, analyze and gain awareness of the emerging technologies and threats accompanying them. How Cobit 5 helps a Business Enterprise in Enhancing Information Security? Here is how a business enterprise can enhance the level of IT security with the help of Cobit 5: COBIT 5 has necessary attributes that reduce complexity and enhance cost effectiveness to a certain extent. User satisfaction is increased with the changes that are brought in IT security arrangements using COBIT 5. Help in improvising the integration of IT security with antivirus script encrypted for protection from online threats With the implementation of COBIT 5 to enhance IT security, a business entrepreneur can be benefitted with the awareness being provided to them regarding risk decisions being taken from their end for revoking the data security IT security breach incidents can be reduced to a huge extent with the implementation of techniques enumerated in the COBIT 5 course Essential Things to be Considered for Implementing COBIT 5 Here are the points that need to be considered while using COBIT 5 for enhancing IT security: Know the importance of IT security in context to enterprise data security: Know all the essential responsibilities of end-to-end business and management of IT security. Efficient governance and management of IT security due to organizational structures, policies and culture. Define the association of IT security with endpoint objectives of the enterprise. The last longing requirements from the entrepreneur's end to: Prevent the vital information from getting unveiled to an unauthorized person and sustain the level of information risk to a certain level by implementing necessary instructions. Make sure that services are persistently rendered to stakeholders whenever needed in order to maintain the level of user satisfaction with IT security through COBIT 5. Obey the relevant laws and regulations as well as the internal policies on information and system security alongside offering transparency on the basis of acquiescence Acquire the cost of IT security services as well as technology protection.  Integration of COBIT 5 with Norton Antivirus  for IT Security As various techniques are unveiled by experts to deliver IT security, integration of COBIT 5 with Norton antivirus (developed by Symantec Corporation) has made the things easier. According to the Oxford dictionary,  IT security actually means to keep the system data secure or free from any kind of online threat. COBIT 5 integration with antivirus, prevents the IT infrastructure from any kind of malicious activity or help the unauthorized person to gain access to the system, where secure information is stored. The data stored in the machine are more worth than the latter. The COBIT 5 principles gives successful integration with antivirus has certain criteria and it has to follow the same. Listed below are the enumerated criteria that COBIT 5 has to sustain while offering IT security in terms of giving a security shield with the features of Norton security suite encrypted with the data security software. To prevent the intrusion of any online threat that may destroy the machine containing secure data. To offer comprehensive security in order to prevent the data getting stolen from the machine. To prevent the occurrence of such instances that disrupt computer services. Going through these criteria, one thing is that more emphasis is supposed to be given on internet security. In order to perform this, there are certain things that need to be considered at the earliest. More emphasis needs to be laid on the security of internet browser Security for the Operating system is also a top priority as its sudden crash can lead to data loss. Offering comprehensive security to the web browser is a crucial step to prevent the intrusion of online threats in the device that can adversely impact the network data and computer system. The browser security methodology to prevent web browser in the COBAT 5 tutorial is actually called the 'perimeter defense. The Norton internet security offers firewall protection to the device as the web browser is used to access so many websites. The intrusion of online threats in the form of malware, adware, spyware and Trojan horse; can damage the important data files stored on the secondary hard disk of the device or steal the file from its exact location. The filtering proxy server and firewall inhibit in COBIT 5 with Norton, can prevent the access of malicious network websites before it gets displayed on the screen. Other than this, Norton antivirus scans the email access as well as an attachment before it gets successfully downloaded in the device. COBIT 5 with the integration of Norton security suite; secures the vital data from getting hacked that is stored in the desktop or Laptop. It encrypts the data so that malicious spyware cannot read or copy a bit of crucial data and chances of data theft or hacking is minimized to a huge extent. On some occasions, the COBIT 5 for IT Security stops responding or does not perform tasks up to the mark. There is sometimes due to the slow performance of Norton security integrated with it. No need to panic, just contact Norton customer support and avail instant assistance from experts.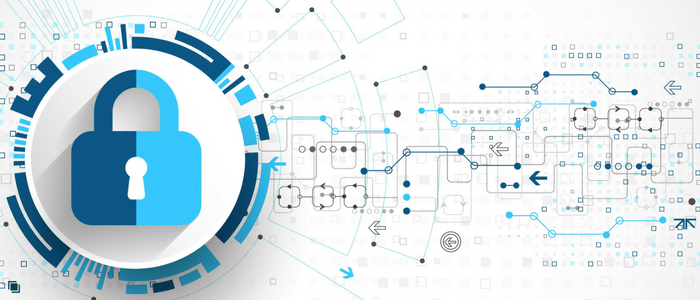 Cobit 5 Framework And Components- IT Security
As several enterprises perform day-to-day operatio... Read More
The Need For Cyber Security Specialists
By
Jai Sisodia
We use technology every day for almost everything from Banking to operating Cars, Home appliances. It has become a very significant fabric in our lives. However, most people do not realize that the computers which are being used to perform most of these tasks are highly insecure. Cybercrime is not a rare phenomenon anymore. These so-called cyber intrusions are becoming more and more dangerous and sophisticated. Companies and people are being targeted for sensitive data such as trade secrets, financial and health information etc.  There is a need to address the pervasive and ever evolving cyberthreat, which has resulted in the evolution of the so-called Cybersecurity specialists. As per Gartner, 'Cybersecurity encompasses a broad range of practices, tools and concepts related closely to those of information and operational technology security. Cybersecurity is distinctive in its inclusion of the offensive use of information technology to attack adversaries'. Cybersecurity specialists are the ones who use these tools and concepts to prevent cybercrime. The dramatic increase in cybercrimes in the recent years has resulted in an exponential increase in the demand for Cybersecurity specialists. ISACA, a global security advocacy group, predicts there will be a global shortage of 2 million Cyber security professionals by the year 2019. This information is enough to make one attracted to this field. However, in order to enter and excel in this highly rewarding yet demanding industry, you must atleast have the following skillset: Good understanding of Computer and Networks is a must Focus on Detail Strong analytical skills Continuous learning Additionally, there are several certifications that allow you to showcase your skills and stay ahead. Some of the most significant ones are as follows: CISA (Certified Information Security Auditor): This is a world renowned certification course that allows one to gain the knowledge, information and expertise to identify critical issues in various kinds of information systems. Having this certification confirms the knowledge that you have acquired to address the dynamic challenges in the field of Information systems security (including cybersecurity). CISA is globally conducted and governed by ISACA which is a Non-Profit Organization focused solely on IT Governance. The curriculum is divided into 5 major Domains/Practice areas: Domain 1: The Process of Auditing Information Systems Domain 2: Governance and Management of IT Domain 3—Information Systems Acquisition, Development and Implementation Domain 4—Information Systems Operations, Maintenance and Service Management Domain 5—Protection of Information Assets CISM (Certified Information Security Manager): This too is a highly recognized certification course that allows one to demonstrate his/her expertise in Management of Information Systems security. Possessing this certification recognizes one's ability to manage, oversee, assess and design Information security practices and systems for an enterprise. CISM is also globally conducted and governed by ISACA. The curriculum is divided into 4 major Domains/Practice areas: Domain 1—Information Security Governance Domain 2—Information Risk Management Domain 3—Information Security Program Development and Management Domain 4—Information Security Incident Management CISSP (Certified Information Systems Security Professional): This is an independent certification conducted and governed by the International Information System Security Certification Consortium more commonly known as (ISC)². This is highly valued because of its Difficulty level (6 hours exam) and Return on Investment (Ranked 4th amongst the top highest paying certifications across industries). CISSP training provides information security professionals with an objective measure of competence and a globally recognised standard of achievement. The CISSP curriculum is divided into the following Domains: Domain 1- Security and Risk Management Domain 2- Asset Security Domain 3- Security Engineering Domain 4- Communication and Network Security Domain 5- Identity and Access Management Domain 6- Security Assessment and Testing Domain 7- Security Operations Domain 8- Software Development and Security Since all the above mentioned courses are difficult and require a significant amount of preparation, there are web-based and instructor-led courses in the current market to help you speed up the process and increase your chances of success. Now that you know what skills are needed to become a successful Cybersecurity specialist and how to obtain them, you should look at large HealthCare, financial, Global Manufacturing organizations and consulting firms such as Deloitte, PWC, EY, KPMG for career opportunities. Hope this information helps you to get started!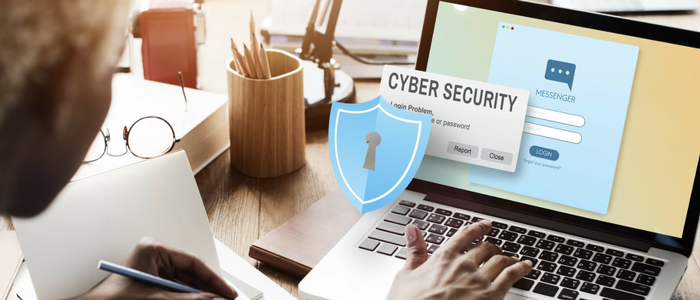 The Need For Cyber Security Specialists
We use technology every day for almost everything ... Read More
Importance Of IT security In online business
By
Samuel Nicholson
There is no rocket science in understanding why IT security is important for your business. Those days are gone when people use to write thousands of papers to secure their valuable data. This is the digital world, and we all are dependent on the tech devices that we carry wherever we go. This important and sensitive data can make or break your business that is why it always remain vulnerable to some extent, and there have always been different concerns about its security. There is no doubt that companies are trying their best to secure their data however there are some other forces too that are continuously trying to break your security and steal your data. That is why it is important to keep your data up to date to the modern technology to secure it against the theft. Following are some statistics and points that will help you to understand why every business owner should keep its IT security imperative over anything else. The similar risk for large and small businesses: As mentioned in the report published by the cyber security department of the government in 2016, 65% of large firms detected a cyber-security breach or any kind of cyber-attack last year. 25% of the same companies also mentioned that they faced these breaches at least once a month. As a whole, these breaches cost the big firms over £3 billion and at an average, these breaches cost £36,500. Not only the big firms, small businesses or startups has also been on the target of the cyber criminals. There are many reasons why small businesses are the targets of the cyber criminals. Usually, small businesses don't concentrate on their IT security due to the various reasons like shortage of resources and human force. That is why they are the easy targets but not as lucrative as the big firms are for the cyber criminals. Recently accumulated figures about the cyber-security breaches on the small and medium-sized businesses have cost them as much as £310,800 last year. These numbers are not as significant as compared to the loss of big business owners but at the rate at which it jumped this year from 2014 is alarming. The total cost in the year 2014 was only £115,000 which nearly doubled just by the gap of one year. Firms need to be prepared for more attacks than ever this year: At the rate on which these cyber-attacks has increased in the last two years, it is expected that this year is going to have more attacks than ever. One of the reasons behind this drastic increase in the attacks is the startups and new businesses who are underestimating their IT security and more concern about establishing their businesses first. With every passing year, businesses which are entirely dependent on the computers and the internet are losing more instead of earning. These firms are not keeping up with every new security update. Conversely, the cyber criminals are equipping themselves with every latest technology and becoming more lethal with every passing year. There is no doubt in it that these small businesses are the favorite targets of the cyber criminals. Moreover, these small businesses have also become a reason to worry for the big firms. Many big firms hire small companies as their vendors who do different work for them. The cyber criminals use this connection of big and small firms and breach the strong systems of big firms by using the small businesses. This is how these criminals are surrounding the businesses from all sides and the need for strong IT security has become the most important thing to sustain in the market for the businesses. How to ensure the security: Since cyber-security has become the major threat for businesses all over the world, companies have now started hiring the professionals to cope with it. However, small businesses who are still on their burning rate cannot get the services of the professionals to secure their businesses from such threats. For the small business owners, I am listing down some of the cost effective ways through which they can secure their digital network to some extent. Ensure the security of your staff information like passwords and usernames. Arrange a proper training session and educate your staff about the precautions that they should take while using company's devices. Keep your computers up to date and always use paid anti-virus and encryption software for maximum security. If you provide mobile devices to your staff then standardized them. Keep updating the security on employee's devices. Change the passwords of your computers and every account that you use after every 60 days and ensure that the changed password is stronger than the previous ones. Do not allow everyone to have access to company's sensitive documents. Only allow the access on a need to know basis. If you can't hire them permanently, at least hire the cyber security professionals on the contract base for 2 to 3 months every year so they can assist your IT security.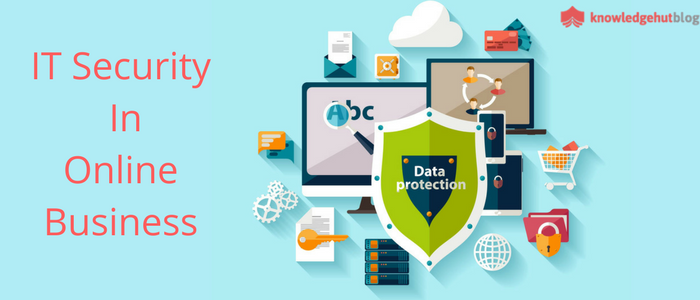 Importance Of IT security In online business
There is no rocket science in understanding why IT... Read More