Scrum Master and Product Owner: Understanding the Differences
By
KnowledgeHut Editor
According to the State of Scrum report 2017-2018 based on the data collection initiated in 2013. This survey represents the real world implementations of Scrum.     Agile methodology imparts the easy and convenient path to work. Scrum is one of the renowned Agile methodologies. The agile methodology consists of 4 main roles, viz. Product Owner, Scrum Master, Scrum team and Stakeholder. Each role has its share of responsibilities. These roles are all about commitment.     Scrum Master and the Product Owner are the two vital roles in the Scrum software development methodology. Since they both are working on different areas of the project, they are indispensable for the project. Scrum Master is a mediator between the Product Owner (PO) and the Development Team.     Let's see how a Scrum Master is different from a Product Owner. Difference between the Product Owner and Scrum Master-   Though the Product Owner and the Scrum master vary in their roles, they complement each other. Scrum master should support the Product Owner in every step possible. There should be an amicable relationship between the Product Owner and the Scrum master. Disputes may happen between them if the roles are not clarified. Let us have a look at the differences in roles between the Product Owner and the Scrum Master. The Scrum Master concentrates on the project success, by assisting the product owner and the team is using the right process for creating a successful target and establishing the Agile principles.     Skills of the Scrum Master (SM): Removes the impediments and keep the team on track The Scrum Master helps the team to strictly adhere to the Scrum practices and helps them in reaching the target. The Scrum Master find out the distractions that are hindering the team from delivering the product quality. The distractions include unwanted meetings, complexity in the procedure, work environment etc. Encourages Collaboration The Scrum Master notices the daily activities of the team members. Also, the SM share his/her experiences with the team members via meetings, conferences, and seminars. The Scrum Master encourages the collaboration through the stand-up meetings, the release of planning sessions, iteration planning, and demo sessions. Good listening and Communication power The Scrum Master should have good communication skills in order to discuss the ideas and plan with the team. Good communication helps to deliver messages to customers, teams, and target audiences. Also, listening to the team members will help them share their ideas with the Scrum Master. So, Scrum Master should be a good listener also. Mentors the team as a Coach A successful Scrum Master understands the importance of the team working in collaboration. He/She mentors the team members as a Coach to implement the Scrum practices.    Flexibility for adopting the change The Scrum Master should be flexible for adopting any change. While implementing the Agile methodology, the team members may face the problems. So, the Scrum Master should be able to help the team members to adopt the changes. The Scrum Master facilitates the daily Scrum meetings for the team members to discuss their issues that are hindering the project growth.     Partnership with the Product Owner Scrum consists of three roles – Product Owner, Scrum Team and Scrum Master. The Scrum Master acts as a mediator between the development team and the Product Owner. The two roles- Product Owner and Scrum Master are valuable for the team, as they build a perfect relation with the team and thereby delivering the best results. Servant Leadership quality The Scrum Master provides collaboration. Scrum Master is also known as a Servant Leader.  He/She guides the team members on how to follow the Scrum approach to motivate the team members to deliver the best. Responsibilities of the Scrum Master:   Scrum Master facilitates team for better vision and always tries to improve the efficiency of the teams. Scrum Master manages Scrum processes coordinating with the Scrum team in the Agile methodology. Scrum Master removes impediments for the Scrum team. Scrum Master arranges daily quick stand-up meetings to ensure quick inspection and proper use of adaptation processes. Scrum Master helps Product Owner to shape the product backlog and make it ready for the next sprint. Conducting retrospective meetings. Scrum Master organizes and facilitates the sprint planning meeting. Most importantly, the Scrum Master removes the impediments that hindering the project success. Scrum Master keeps the team away from the distractions. The Product Owner's responsibility is to focus on product success, to build a product which works better for the users and the customers and to create a product which meets business requirements. The Product Owner can interact with the users and customers, Stakeholders, the Development team and the Scrum Master.   Skills of the Product Owner (PO): Product Owner should have an idea about the business value of the product and the customers' demands. Certified Scrum Product Owner Certification (CSPO) will be beneficial for the sales team. The development team consults the Product Owner, so he should always be available for them to implement the features correctly. Product Owner should understand the program from the end-user point of view. Marketing is discussed on the sales level in most of the Organizations. So it is the Product Owner's duty to guide the marketing persons to achieve the goals successfully. Product Owner is responsible for the product and the ways to flourish a business. Product Owner has to focus on the proper production and ROI as well. Product Owner should be able to solve the problems, completing trade-off analysis and making decisions about business deliverables. After Certified Scrum Product Owner course, Product Owner can work with the project managers and the technical leads to prioritize the scope for product development. Sometimes Product Owner and the Customers are same, sometimes Customers are thousands or millions of people. Some other skills are as follows: 1.Communication Skills Communication is the key factor for any team member to be successful.  The team should be open to working together to achieve a common project target. It is very important that everyone on the team should communicate effectively. Most probably, the Product Owner should possess good communication skills. As the Product Owner needs to work with the customers' to understand their needs and conveying that to the development team to bring it to reality. If they could not able to communicate effectively, it may affect the organization value. 2.Commitment The Product Owner should be committed to the project target, product vision, team, and the business. They have to attend all the meetings and work with all the team members. So, it is very important for them to collaborate with everyone. Furthermore, the Product Owner must be accountable for the process and be committed to the success of the project 3. Vision The Product Owner should be able to clearly communicate the product vision between the backlog items and the large project goals. They check whether the product vision is aligned with the company's vision and needs. 4.Curious about what they work Concerning that "bad product owner" is so often the excuse for bad product. I coach towards product leadership and team ownership. My worst case is product owner telling the team exactly what to build, and team not taking ownership of the outcome. That's what "bad" looks like. https://t.co/Um4rgvJ7yk — Jeff Patton (@jeffpatton) April 4, 2018 The Product Owner (PO) need to be curious always to ask 'Why' from the client (about his/her requirements) and 'How(to the development team). But before asking the questions to the team, they should understand the rules and able to create a clear vision of the final product. Responsibilities of the Product Owner: Product Owner has to attend the daily sprint planning meetings. Product Owner prioritizes the product features, so the development team can clearly understand them. Product Owner decides the deadlines for the project. Product Owner determines the release date and contents. Product Owner manages and creates the product backlog for implementation, which is nothing but the prioritized backlog of user stories. Product Owner defines user stories to the development team. Spending some time to prioritize the user stories with a few team members. The Product Owner and Scrum Master Relation     This question is highly debatable in an Agile world. Many say that there needs to be a clear contrast between these the Scrum Master and Product Owner and therefore needs two individuals to manage these two roles. The Product Owner should have an overall vision of the client's requirements. Due to this reason, the Scrum Master needs the Product Owner. Whereas the project team requires the Scrum Master to work maintaining the velocity and capacity of the team. Choosing the best The Product Owner has to get involved in grabbing the project details. But, along with that, the Product Owners expect an experienced Scrum Master should work and guide his/her team members to work efficiently yielding good results. The Scrum Master and the Product Owner have mostly overlapping roles and responsibilities and skills as well. Every one of them requires an alternate level of communication and mindset.  
Rated
4.0
/5 based on
1
customer reviews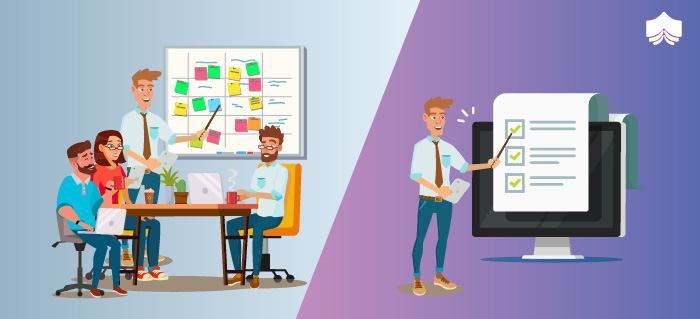 INFOGRAPHIC: Agile And Management Learning Path For Your Next Career Move
By
KnowledgeHut Editor
Agile has become the most important methodology for companies searching for an incremental way to deal with project management and software development. And, this has enhanced the demand for IT professionals who have a sound knowledge of the methodology and its implementation. There are different certifications available to test the knowledge and competency of the IT professionals on Agile frameworks. Here, KnowledgeHut provides you the 'Agile and Management certification roadmap' that will help take your career to the next level.Be familiar with all the Agile and Project Management certifications offered by different accreditation bodies that are categorized based on the courses offered and make a wise career move.Scrum AllianceKnowledgeHut is a Global Registered Education Provider (REP) of Scrum Alliance which offers certifications in Scrum, a leading Agile framework.Introductory- Foundation and Practitioner coursesCertified ScrumMaster®(CSM)This CSM course provides effective knowledge on Scrum basics and its implementation in the real world.Certified Scrum Product Owner®(CSPO)Agile professionals who are close to the business end of projects will benefit from this CSPO course.Certified Scrum Developer® (CSD)Developers and programmers who have work experience in an Agile environment will benefit from this CSD course. Training is provided through two different paths such as for:CSM Holders- 3-Day Agile Engineering Practices CourseNon-CSM Holders- 1-day CSD into course, 3-Day CSD Agile Engineering Practices Course and 1-day CSD technical elective course.Once you obtained the initial certification for your chosen track, you can start with the Advanced level certification which is the next stage of the pathway to CSP.Advanced- Individuals with foundation-level certification can enter this phaseAdvanced Certified ScrumMaster™ (A-CSM™)The A-CSM course targets individuals who already have experience with Scrum and the ScrumMaster role and existing CSMs.Advanced Certified Scrum Product Owner™ (A-CSPO™)This A-CSPO course targets individuals who already have experience with Scrum and the Product Owner role and existing CSPOs.After successful completion of Advanced level learning, candidates will be eligible to take the CSP certification of their chosen pathway. On successful completion of your chosen path to CSP, you can continue with the certifications such as CST (Certified Scrum Trainer), CTC (Certified Team Coach), CEC (Certified Enterprise Coaches℠), along with Certified Agile Leadership.Scrum.OrgKnowledgeHut is a Professional Training Network member of Scrum.org which offers certifications in Scrum, a leading Agile framework. It is recommended for every individual to pass the specific introductory course first, before going to the next levelProfessional Scrum Developer™The PSD certification is available for everyone who wants to prove their knowledge in building the complex software products with the help of Scrum.Professional Scrum Foundations™ (PSF)This PSF course targets freshers and individuals who want to revise Scrum basics.Professional Scrum Master™ (PSM)This course is aimed at Scrum Masters, Managers, and Scrum Team members who are responsible for getting the most out of Scrum. Three levels of certifications are available in PSM training:PSM I- IntroductoryPSM I certification holders will have a strong knowledge of the fundamental aspects, roles, and attributes of Scrum.PSM II- BeginnerPSM II certification holders understand the principles and processes of the Scrum framework and can effectively implement it in the enterprise context.PSM III- AdvancedPSM III certification holders demonstrate a distinguished level of mastery over Scrum.Professional Scrum Product Owner™(PSPO)This course is aimed at experienced Product Owners and Product Managers who want to improve their business success with Agile practices. Two levels of certifications are available in PSM training:PSPO I- Introductory to Intermediate levelPSPO I reflects an intermediate understanding of ScrumPSPO II- AdvancedPSPO II reflects an advanced learning of ScrumAfter successful completion of Advanced level learning of your chosen path, you can continue with the professional certifications such as PST (Professional Scrum Trainer™), PSPO Certified Trainer and the independent certifications such as Professional Agile Leadership™ (PAL), and SPS (Scaled Professional Scrum™) can be taken without any other Scrum.org credential as a prerequisite.Project Management Institute(PMI)Earning PMI® certifications will help you gain visibility within your organization and may expand your earning potential, enhance your job stability, and provide a competitive stand in the job market. KnowledgeHut is a Global REP for Project Management Institute, Inc. Here, we shall look at different PMI certifications available.Introductory- Beginning stage of an individual's journeyProject Management Professional (PMP®)This PMP course covers overall Project Management concepts and is the most important industry-recognized certification for project managers.PMI Agile Certified Practitioner (PMI-ACP®)The PMI-ACP® certification is designed for those willing to implement Agile practices in their projects.Advanced- Individuals with beginner level certification can enter this phaseProgram Management Professional (PgMP®)This PgMP® course is designed for those who handle complex and multiple related projects to achieve strategic and organizational results.Portfolio Management Professional (PfMP®)This PfMP course is designed for experienced project and program managers who want to enhance their ability to support and manage their enterprise project portfolio.Individuals can opt for Certified Associate Project Management (CAPM)® and PMI Professional in Business Analysis (PMI-PBA)® certification courses without any other PMI credential as a prerequisite.Scaled Agile AcademyKnowledgeHut offers different SAFe certifications from Scaled Agile Academy that are designed to help larger organizations struggling with Agile implementation for larger development efforts. Here we categorized the Scaled Agile Framework certifications based on different roles that can help you choose your career path.Agile Change Agents ConsultantsSAFe® 4 Program Consultant (SPC)SPC certification demonstrates your ability to deploy SAFe framework in the context of an enterprise-wide Agile transformation.Executives, Managers, StakeholdersSAFe® 4 Agilist (SA)The Leading SAFe® SA certification training will train the attendees on the skills required to lead an enterprise Agile transformation by leveraging the SAFe®, and its underlying principles derived from Agile development, Lean, systems thinking, product development flow, and DevOps.Release Train Engineers/Value Stream EngineersSAFe® 4.5 Release Train Engineer (SAFe® RTE)From this course, individuals will explore the skills required to drive end-to-end delivery of value through ARTs (Agile Release Trains) and also learn to build a high-performing ART through coaching and servant leadership by becoming a SAFe® RTE.Product Managers/Product OwnersSAFe® Product Owner/Product Manager (SAFe® PO/PM)Attendees will gain the skills required to guide the delivery of value in a Lean enterprise and learn about the tools, mechanics, and activities used to manage programs and backlogs.Scrum MastersSAFe® Scrum Master (SSM)- IntroductoryAttendees (Scrum Masters) will gain an understanding of the Scrum Master role as a part of the entire organization.SAFe® Advanced Scrum Master (SASM)- AdvancedCurrent Scrum Masters will gain the skills needed to implement Scaled Agile Framework and lead high-performing Agile teams.Agile TeamsSAFe® for TeamsIndividuals will gain an in-depth understanding of the Agile Release Train, how it delivers value, and what they can do to perform their role effectively using Scrum, XP, and Kanban.ICAgileICAgile-accredited courses help organizations and professionals in developing an Agile mindset and enabling sustainable organizational agility. Here we shall look at the learning roadmap of different ICAgile courses.Roadmap to ICAgile Certified Expert in Agile Testing (ICE-AT)Agile Testing- IntroductoryThis certification aims at Agile testers or aspiring Agile testers who wish to learn and practice Agile testing techniques. Even Test Managers, Testers, Developers, and Analysts with a passion for testing will benefit from this course.Agile Test Automation- AdvancedThis certification aims at Test engineers, Agile testers, or aspiring Agile testers with a desire to learn and practice Agile test automation. Test Managers and developers with a passion for learning automation skills will also benefit from this course.ICAgile Certified Expert Agile Testing- Expert/ProfessionalTo acquire the ICAgile Certified Expert in Agile Testing (ICE-AT), an applicant must show competency in the discipline of test automation and Agile testing to a review committee of three industry-recognized experts. The applicant will be assessed through an interactive virtual session with the review committee.Roadmap to ICAgile Certified Expert in Agile Coaching (ICE-AC)Agile Team Facilitation- IntroductoryThis certification is designed for Agile team leaders or aspiring team leaders who are passionate about servant leadership and have a desire to learn and practice the art of facilitation as part of coaching and team facilitation.Agile Coaching- AdvancedThis certification is designed for Agile coaches or aspiring coaches who are passionate about servant leadership and have a desire to learn and practice coaching, teaching, facilitation and mentoring in service of Agile teams.ICAgile Certified Expert In Agile Coaching- Expert/ProfessionalTo acquire the ICAgile Certified Expert in Agile Coaching (ICE-AC), an applicant must show competency in the discipline of Agile coaching to a review committee of three industry-recognized experts. The applicant will be assessed through an interactive virtual session with the review committee.Roadmap to ICAgile Certified Expert In DevOps (ICE-DO)Foundation of DevOpsDevelopers, Operations leads and team members, Agile Coaches, Managers, or anyone with a passion for DevOps will benefit from this certification.Implementing DevOpsDevelopers, Operations leads/team members, testers, security leads/team members, technical coaches, and technical leads, or anyone interested in the hands-on implementation of DevOps will benefit from this certification.ICAgile Certified Expert In DevOpsThe ICE-DO certification is still in development. So, it is recommended to obtain the above two certifications first before preparing for this certification.Winding UpDeciding to start a career in an Agile environment in the IT industry is an exceptionally good choice. Getting an Agile certification can help you get started and get ahead in your career. Remember, certifications show your ability to your managers, co-workers and future employers. Getting certified is a great way to differentiate yourself from your peers.Choose wisely! And all the best on your certification learning path!!
Rated
4.0
/5 based on
1
customer reviews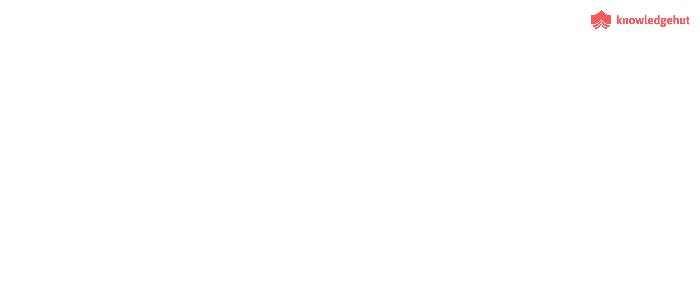 Agile Project Management Vs. Traditional Project Management
By
Kira Carr
In this fast-moving world, project management has become one of the most important pillars that are helping businesses run without any glitch in their processes. Both small and large scale organizations around the world are exploiting technology and depending on project management systems to deliver the software development project successfully. Whether it is team workflow management or timing, these tools help to ensure that everything is going well without any obstacles. While there are tens of different project management approaches, Agile is considered one of the most practical and flexible software development mechanism that exist today. It is capable of executing a variety of tasks, but what sets it apart from others? Let's find it out. Here's a brief comparison of Agile management and traditional project management software:                                                                                                                    Traditional vs Agile Project Management Overview of Agile and Traditional Project Management What is Traditional Project Management? The traditional Project Management (waterfall) approach is linear where all the phases of a process occur in sequence. Its concept depends on predictable tools and predictable experience. Each and every project follows the same life cycle which includes the stages such as feasibility, plan, design, build, test, production, support, as shown in the figure above. The entire project is planned upfront without any scope for changing requirements. This approach assumes that time and cost are variables and requirements are fixed. This is the reason why traditional project management faces budget and timeline issues. What is Agile Project Management? When a traditional system focuses on upfront planning where factors like cost, scope, and time are given importance, Agile management gives prominence to teamwork, customer collaboration, and flexibility. It is an iterative approach that focuses more on incorporating customer feedback and continuous releases with every iteration of software development project. The basic concept behind Agile software development is that it delves into evolving changes and collaborative effort to bring out results rather than a predefined process. Adaptive planning is perhaps the biggest feature of Agile and one that makes it a crowd favorite among project managers. Scrum and Kanban are two of the most widely used Agile frameworks. They are very well known for encouraging decision-making and preventing time consumption on variables that are bound to change. It stresses customer satisfaction and uses available teams to fast-track software development at every stage. The table below shows the major differences between Agile project management and traditional project management.                                                                                Table: Agile project management vs traditional project management Why is Agile Preferred and why not the traditional project management? Agile is preferred by most developers and managers because of a variety of reasons. Let's have a look at the most common ones: Project complexity Traditional: This method is the best fit for small or less complex projects as it follows linear approach. Sudden changes in the project or any other complexities can block the entire process and make the team go back to step one and start all over again. Agile: This is the best methodology to follow in case of complex projects. A complex project may have various interconnected phases and each stage may be dependent on many others rather than a single one as in simple projects. So, Agile methods are preferred for large complex projects, as they can respond better to such structures. Adaptability Traditional: This approach works with a belief that once a phase is done, it will not be reviewed again. So, it is not adaptable to rapid changes in the work plan. In case if any sudden situation arises or any change in the requirements from the client's side, traditional approach fails to adapt to the new change. The only choice is to start from the very beginning once again. This wastes a lot of effort and time in the process. Agile: The adaptability factor is very high in this methodology since it is not linear. Complex projects consist of several interconnected stages, where a change in one stage can cause an effect on another. And the project managers can take calculated risks in such scenario, as there is a chance of high adaptability.  Scope for feedback and changes Traditional Each and every process is clearly detailed and defined at the start of the project in the traditional approach. It cannot deal with any big change or feedback that might require a change in the process. Mostly, the project delivery time and budget are fixed, allows change very rarely. Agile There is a high acceptance for feedback and change in this method. The process is very flexible and allows constant feedback that can help to provide better output within the fixed project delivery time. The main reason that managers or developers choose agile direction is for the flexibility it offers. Developers working with Agile management are able to respond to customer requests quickly as they are only addressing small parts of the project at a time and the customer validates each iteration or sprint before finalizing.   Some of the important characteristics of Agile development Breaks project into parts Agile divides a project into parts (called iterations) where the release is sent to the customer after every single iteration. Additionally, the success of the project can be easily foreseen through the success of these iterations. This removes the need for upfront planning completely. Self-organized As mentioned above, Agile uses a parallel mode of management. Employees of a company are not managed by a central line of control, but by groups. For example, in Agile, there may be eight teams working on a single project. Each team is managed by itself without external guidance. The teams only interact with each other for project discussion and process linking as they are otherwise not self-sufficient. Generally speaking, an Agile project consists of three parts: The product owner – the expert on the project (for which the product is being developed) and is the main person who oversees the projects The scrum master – this person manages the process involved in Agile. He/she looks after the iterations and its completion The team – individuals who play significant and minor roles in the software development process Customer Engagement In Agile, customer engagement is at the very top. The customer is regarded highly in its frameworks as after every iteration, feedback is generated and acted upon. Overall, Agile is clearly the winner among project management systems. When compared with other traditional approaches, Agile's features come to the fore and reiterate why it is one of the top software used by companies globally. Can Agile Coexist with Other Approaches? This is a question asked by many project managers, and opinions of experts seem to be divided. While some say it is possible for Agile to coexist with traditional project management systems, they suggest being cautious and using them for different terms. For example, using two different approaches on the same project can be counter-productive and highly explosive. As Agile and most other frameworks are totally contrasting to each other, the projects may go for a toss. On the other hand, some experts believe that it is not possible for Agile and other tools to co-exist because of their contrast. Using them together can cause disorder in the entire company system, making the productivity to go for a toss. Agile vs Traditional- Adoption Growth According to a recent online survey of 601 IT and development professionals, it is proved that Agile is the new typical formula for project success. The majority of projects and development teams are now adopting this methodology, while the traditional waterfall approaches have many flaws.    Traditional organizations vs. #Agile organizations #SALC16 pic.twitter.com/bBgxkQB1fI — Scrum Alliance (@ScrumAlliance) January 20, 2016 Agile was first introduced about 15 years ago as a substitute for traditional software development approaches. Many people considered it as challenging to implement traditional approach practices and Agile adopters stated that this new style of software development improves team collaboration and is more customer-centric.  Though Agile method was present more than a decade ago, the vast majority of organizations have adopted the practice in the last 5 years. Moreover, the survey reported that agile adoption saw an inflection point between the year 2009-2010. As shown in the above figure, agile adoption seems to have slow incremental growth till 2008 and then its growth was accelerated after gaining traction in the market. Reasons for the transition to Agile Most of the organizations who transitioned from traditional to agile project management have listed the following reasons: Improves collaboration between teams- 54% Enhances the quality level of software in organizations- 52% Results in enhanced customer satisfaction- 49% Speeds time to market- 43% Reduces development cost- 42% The Verdict In the traditional software development, the customer involves only before the start of the development process. So, there might be a number of mistakes and a large amount of money needs to be spent to rework on them. Since in the Agile software development, the customer involves at each stage, the corrections can be made once the defects are detected. This helps us in saving cost. As we can see, Agile project management is really in-demand for teams. It helps the team to work on the top priority ones at the right time and allows them to walk through the risks much faster than they would with traditional project management tools.  
Rated
4.0
/5 based on
5
customer reviews