Integrating Realm with Xamarin (Includes Realm Sync)
By
Mounika Rajapuram
When it comes to mobile applications with database support, the first thing that comes to mind is SQLite. However, there are a few drawbacks with SQLite such as no support for data encryption and low performance when dealing with large data.In this article, we take a closer look at Realm, a non-relational database and a solid replacement for SQLite and core data. It is quite efficient and works seamlessly even with a large amount of data.Why use RealmEasy to use Provides data synchronization Fast and Efficient Provides Encryption of data Ways of using Realm Using realm locally: This creates a local file in your mobile app. Using realm cloud: The data lives in realm cloud and will be synchronized with the local database. In this article I will show how to integrate realm in the Xamarin Forms project. I will also show how to use realm as local database(Part-1) and realm cloud(Part-2) Prerequisites Visual Studio 2015 Update2 or higher for windows Visual Studio for Mac 7.0 or higher Part-1: Using Realm Local Database Firstly, create a Xamarin Forms project in Visual Studio for Windows or Mac. Go to the NuGet packages and install the realm package in all your solutions. Always prefer to install the latest one. It automatically adds fodyweavers.xml. If not added, please add it manually in all your projects.  Go to PCL project>—>Right click—>Add—>New File—>XML File—>FodyWeavers.xml Go to Android project>—>Right click—>Add—>New File—>XML File—>FodyWeavers.xml Go to iOS project>—>Right click—>Add—>New File—>XML File—>FodyWeavers.xml Add the below code in the fileFodyWeavers.xml        Let's create a model  public class Animals: RealmObject  {          public string Name { get; set; }          public int Age { get; set; }  } Opening Realms  Opening a Realm can be done by instantiating a new Realm object.  // Get a Realm instance   var realm = Realm.GetInstance(); Note: If nothing is passed, it creates the default realm. You can add realm name as below var realm = Realm.GetInstance("Animals"); This will create realm db with "Animals" name To add/delete/update or do any operation of realm, first you need a Realm instance. 1) Add elements var _realm = Realm.GetInstance();  Add elements  _realm.Write(() =>                      {                          var entry = new Todo{ Name = "Dog", Age =3 };                          _realm.Add(entry);                      }); 2) Delete elements  var param = _realm.All().First(b => b.Name == "Dog");   using (var trans = _realm.BeginWrite())                   {                       _realm.Remove(param);  trans.Commit();                   }   3) Update elements  _realm.Write(() =>                      {  param.Name = "Cat";                          _realm.Add(param);                      }); Part-2: Using Realm Cloud Now let's see how to use realm cloud. The setup is still the same. Here we need a few more additional steps. 1) Create an account in realm cloud at https://cloud.realm.io/ (one-month free trial account).  2) Create an instance in realm cloud by clicking on create an instance This instance ID will be further used for authentication  There are two types of Realm sync Full Sync: All the data present in the cloud will be synced locally Query Based Sync: Only partial data i.e the result set that is queried will be synced into the local copy. Here I am going to show you how to use full sync as Realm recommends using Full sync. Client Authentication:  Realm supports two types of authentication Simple Authentication: To simply get started one can use simple authentication which uses username, password and other one is anonymous login. JWT Authentication: It is recommended to use JWT Authentication for a better experience. The below code shows how to use simple authentication with username and password.  var authUrl = new Uri("https://myinstance.cloud.realm.io");  var credentials = Credentials.UsernamePassword(username, password, createUser: false);  var user = await User.LoginAsync(credentials, authUrl); To authenticate, you must supply a server URL. This is the base URL for your server, such as https://myinstance.cloud.realm.io Note: Here "myinstance" would be the instance id that you generated while creating your account  Create Realm through realm studio or through code. If the realm has not been created, while calling the realm instance it will automatically create. If you have already created through realm studio, you can just call the instance. Example: public static string realmPath = "realms://instanceId/realmname; Here the realm path consists of instanceId followed by realm name. Something like this public static string realmPath = "realms://instanceId/Animals; Now let's login and call realm instance public async Task GetInitialize() { await StartLoginCycle(); } private async Task StartLogin() { do { await Task.Yield(); } while (!await LogIn()); }//Call the login methodprivate async Task LogIn() { try { user = User.Current; if (user == null) { var username = "DevUser"; //Pass your username var password = "User123"; //Pass the password var credentials = Realms.Sync.Credentials.UsernamePassword(username, password); /// Log in as the user. user = await User.LoginAsync(credentials, new Uri(RealmConnectionString.AuthUrl)); } Debug.Assert(user != null); Console.WriteLine("Login successful."); await GetDataFromRealm(); return true; } catch (Exception ex) { ///await Application.Current.MainPage.DisplayAlert("Error", ex.Message, "OK"); return false; } }//Call or create realm instance: public static async Task GetDataFromRealm() {                  var configuration = new FullSyncConfiguration(new Uri(realmPath, UriKind.Absolute), user);                  Var   _realm = await Realm.GetInstanceAsync(configuration);               var param = _realm.All();  //Adding/updating/deleting operations are same as above  } ConclusionIn the above sections, we have seen how to integrate realm local db and realm cloud into your xamarin forms project. You will also be able to perform operations like adding items, updating items and deleting items (showed in Part-1). These code snippets are the same for realm local database and realm cloud. You can find how to use linq queries in the below reference link. However, few features are not supported such as: groupby, union, intersect, distinct,except,  select, selectmany, join, group join, concat, skipwhile, take, skip and takewhile.  Note: Opening the realm instance asynchronously for the first time is recommended. Once the data is synchronized, the instance should be called synchronously.  You can also download realm studio, create a realm file, and add the data. This helps to minimize the code in your application.   Below are a few reference links that might help with further information Using realm with xamarin: https://realm.io/docs/dotnet/latest/ Linq support: https://realm.io/docs/dotnet/latest/api/linqsupport.html Realm Encryption: https://realm.io/docs/dotnet/latest/#encryption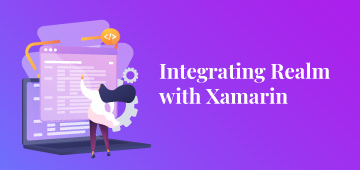 Covid-19: Facts You Need to Know
By
KnowledgeHut
Covid-19 has spread to 197 countries or territories, infected over 4,00,000 and claimed more than 18,000 lives within a span of three months. So, what is this disease, how does it spread and what should you do to protect yourself?What is COVID-19? The COVID-19 is a contagious disease caused by the newly discovered coronavirus. What makes it so dangerous is its high rate of infection, which has already spread across 197 countries/territories in just three months. Basic symptoms of the disease include fever, dry cough, and tiredness.  How does it spread? The COVID-19 primarily spreads through mucous droplets or saliva of the infected person. When an infected person sneezes or coughs they put others at the risk of coming into contact with these droplets, making basic respiratory etiquette extremely crucial.In response to this ongoing public health emergency, John Hopkins University has developed an interactive dashboard to visualize and track reported cases in real-time.Here are some important preventive measures recommended by the WHO:  "Preventive measures recommended by the World Health Organization. Source: WHO" What are the symptoms? Common symptoms include fever, tiredness and dry cough Additional symptoms are shortness of breath, sore throat, aches and pains Rare symptoms like diarrhoea, nausea or a runny nose Are you experiencing any of these symptoms? The U.S. Centers for Disease Control and Prevention (CDC) has released a  COVID-19 assessment bot that can quickly assess the symptoms and risk factors for people worried about infection, and help them manage the illness safely at home. DosDon'tsWash your hands frequently.Touch your eyes, nose or mouth.Cover your nose and mouth while sneezing or coughing.Reuse the same mask or tissue. Dispose of any such protectors immediately after use.Maintain social distancing.Travel unnecessarily or hang out in large groups.Seek early medical care.Ignore your symptoms.What can we do to flatten the curve? The idea of 'flattening the curve' is to reduce the number of cases from a steep rise to a gradual pick so that the healthcare system is better equipped to treat patients. Under the present circumstances, the number of infected cases is more than the medical resources available, owing to the alarming rate at which the disease spreads.  Interactive chart on total number of deaths due to Covid-19 as on 26th March 2020. Source: Our World in DataSocial distancing and self-quarantine are increasingly becoming some of the best practices to tackleCOVID-19. Countries like Italy,India, and the UK have announced a nationwide lockdown to prevent its rampant growth. China has been under lockdown for over 3 months now. During such episodes, individuals are expected to stay indoors and focus on maintaining their health.Video explainer on social distancing. Source: BBC  Physical health and mental healthWhile physical health is vital, staying indoors constantly and consumingvolumes of negative news can causegreat panic. To stay calm, focus on self-care, family downtime, and self-growth. Use this time to pick up your old hobbies or find new ones. Read a book, journal, or get online and find new skills that can help you enhance your work productivity. Several courses online are also inclusive of hands-on training and worksheets that can boost your resume.  The WHO remarks on China's protocol to fight COVID-19, "In the face of a previously unknown virus, China has rolled out perhaps the most ambitious, agile, and aggressive disease containment effort in history." The country has made tremendous progress and has not had any new cases reported since March 19th.For now, your best defence against the virus is to support your immune system with sleep, exercise, and good nutrition. Most importantly, wash your hands and practice social distancing so you don't get infected in the first place.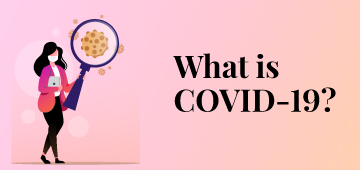 Covid-19: Facts You Need to Know
Covid-19 has spread to 197 countries or territor... Read More
Stay Sharp During the Covid-19 Lockdown
By
KnowledgeHut
Very often, we find that life doesn't go as planned. There may be sudden changes in employment status, unexpected illness or injury, or even something as unexpected as the novel coronavirus crisis. Several countries around the world have announced nationwide lockdowns and  large organizations  have set a mandate for their teams to work remotely to combat the spread of COVID-19. Some are better equipped than others to deal with prolonged periods of disruption from their regular working routines. Many may perceive times such as these as "speed-bumps" to their professional development. But it doesn't have to be that way. You can leverage on remote learning to make best of the circumstances and forge ahead professionally.  The reality of being remote Remote work has become the norm during these days of the lockdown across countries. While it has been largely accepted as a practice within the technology industry, it comes with its pros and cons.  On one hand, remote workers can be more productive, waste less time in commute and be less likely to spread illnesses, have less of a negative impact on the environment and overall feel more fulfilled. However, they can find it harder to communicate and engage with others about the latest technologies. Many a time, they can find themselves stuck with a problem without teammates around to bounce off ideas or solutions. Communication and collaboration take way more energy to initiate and coordinate, which also makes them a lot less likely to occur. How does this relate to remote learning? Replacing inherent social structures of a physical office, team stand-ups and in-person collaboration with tools like Slack, Microsoft Teams and Proofhub, knowledge sharing and learning new things can become much harder. If we aren't careful, remote work can quickly lead to isolation and knowledge silos. Worse even, our skills can become irrelevant, outdated and unpolished. Opportunities for learning and skill development Thankfully, there are some solutions to these problems. There are several ways to grow your skills remotely and build momentum in your professional growth. You can continue to stay industry-relevant and connected with the technology development world even while remote. Here are some ways you can effectively learn and grow while working remotely on a short-term or long-term basis. Find your tribe on Social Media Consuming volumes of information online on Covid-19 can drain one's mental health. Instead, use this opportunity to find your community on various channels. It is not a surprise that most of us tend to give our best work when our ideas are heard and valued. Finding a larger community not only helps in discussing such ideas, it creates a sense of oneness, at a crucial time like this.Twitter, for instance, can be used to open a conversation for any technical questions with several responses and as much helpful information as possible.  Get active on platforms or forums such as LinkedIn Groups and Facebook Groups to connect with individuals of similar interests. Build your network on professional platforms like LinkedIn, AngelList and several other open forums. Seek counselling or counsel others in your area of expertise. Having a community to remain connected with helps us stay passionate and challenge ourassumptions, giving us the benefit of everyone else's continued learning and growth.   Beat the mundane with podcasts and audiobooks Podcasts and audiobook have been around for quite some time now, and many listen to these during their commutes. With remote working, though there are no such commutes, that does not have to stop one from listening to podcasts all the same. Instead, listen to these handy hands-free resources while working on chores. Find podcasts in whatever area interests you.  There are several high-quality podcasts on leadership, business and communication as well as future technologies, project management, data science and  programming. These are invaluable resources freely available for you to benefit from, especially at times like these.  Reskill and upskill from home According to the Organisation for Economic Cooperation and Development (OECD), the growth rate of the global economyhas declined to  slowest rate since 2009  due to the coronavirus outbreak. The IT industry is said to be the most impacted by this slump, with projects being shelved  at least until 2021.  Against such a backdrop, it becomes even more imperative to focus on reskilling and upskilling wherever you are.  Utilize the quiet environment to consume dedicated learning content without distractions. Online videos can help you stay connected and inspired even while separated. Live instructor-led modules enable more engagement and when paired with hands-on practice and assessments, it can be a great combination to reinforce practical skills for the future of work. Preparing for the post-digital transformation era, you can now stay abreast of the latest trends in fields like data science and big data analytics. Businesses are increasingly investing in a mobile-first approach, which helps them accelerate new product rollouts. This is in turn increasing the demand for full stack developers. Globalization, despite the slow growth, has opened up opportunities for new-age project managers across sectors and geographies. The ones with certifications will be equipped to take the lead especially in times of such crises. Consistent learning effort adds up over time and helps you stay connected, aware and enthusiastic about the latest technologies and skills. Dig deep with books and blogs Books teach you to a greater depth and help you cross reference. Learn new ways of doing things and in greater depth while always having a reference point to get back to. Buy a few books related to topics you're interested in, then keep them around for a rainy day. Read a section over lunch, or even just a couple of paragraphs during short breaks. Books can teach you new ways of doing things, help you learn things over time at a greater depth, and serve as a reference point when you are stuck. For those who prefer reading online, there are umpteen amounts of resources or blogs that can be used for personal growth and professional development.  Using remote learning to impact your future Working remotely can be stressful, frustrating, demoralizing and isolating. But it can also be one of the best opportunities to turn lemons into lemonade from a career development perspective. According to a recent Tech Jury  survey, e-learning increased retention rates by 25% to 60%. That's double the learning in a compact time, at almost half the cost! In this age of technological disruption and digital transformation, 'upskill or perish' is the new truth. But out of crisis comes opportunity. Make the best of the lockdown while you gain new skills and greater confidence that can eventually lead you to seek growth and leadership.  Use your time well and it will open the doors to many opportunities you may not otherwise have.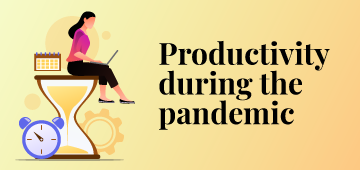 Stay Sharp During the Covid-19 Lockdown
Very often, we find that life doesn't go as plan... Read More