Top 5 Skills Organizations Are Looking for in Employees Post Covid-19
By
KnowledgeHut
The emergence of the pandemic has exposed our vulnerabilities in more ways than one. Accelerating our journey towards a digital transformation is the only way to cope with the new normal. Trends suggest that technological expertise, though important, is not the only skill you will need to survive the post-COVID tsunami.  The world is changing at an accelerated pace. Digitization was always on the cards but in the post-COVID world, its adoption and acceptance has become absolutely imperative for survival.  No one can say what the world will look like in a couple of years, but what is certain is that a momentous transformation is inevitable; and a workforce that wants to thrive in the future has to adapt and align itself with new ways of thinking and working.A decade back, a degree and moderate proficiency in a single technology stack was sufficient to ensure a productive career. But in the current world, success will belong to those who are committed to continuous learning and up-skilling.  Technology and frameworks are evolving at breakneck speed, and skills acquired even a year back are already obsolete. Agile ways of thinking and a flexible mind-set that is focused on growth will help to keep pace with the changing eco-system.  At the same time, just being technologically proficient will not help the millennial sustain a job. Along with gaining digital mastery one has to have proficiency in communication and social intelligence, resilience to change, and the ability to work in tune with a diverse group of people who share a common vision and goal.So what will organizations look for when hiring in the new economy? Skills can and do expire, and they need people who can keep up with the times. Gartner surveyed over 800 HR leaders across industries and regions, and 68% of them felt that building critical skills and competencies would be on top of their priority list for 2021.According to a McKinsey survey, these five skills will be a must-have for professionals who want to survive and succeed in the post-COVID hiring space. 1. Digital skillsTechnology has transformed businesses, imbuing them with speed, dependability, security and enhanced value. Every business now understands the value of strengthening its customer base with the use of technology.  But to win the tech battle, every employee must have the capabilities to tap into the new technologies that have been made available to teams. Unless talent is also scaled and made available across the board, the strategy to win the tech battle will be lost. The Future of Jobs Report from the World Economic Forum  states that approximately 54 per cent of employees will require reskilling and upskilling by 2022, as their existing skillsets would have become outdated.  According to Strategy&, a part of the PWC network, companies around the globe are in a race to adopt new technologies to help them cope with the competition. The report states that there is a global trend to accelerate investment in technologies such as blockchain, artificial intelligence and robotics.  The workforce of the future needs to keep learning and self-improving, adding to their repertoire the knowledge of new technology stacks and frameworks. The passion for continuous learning will help them connect with the vision of the company and move ahead with the rest. 2 Cognitive skillsOur learning from a very early age is geared towards enhancing our cognitive abilities. Cognition is our ability to gain, retain and analyse information and understand concepts. It builds in us reasoning and problem-solving skills.  Employees with high cognitive abilities are critical to help organizations navigate through turbulent times, deal with emerging challenges and think out of the box to foster innovation. As business models change and transform to fit the new normal, they must have the ability to assimilate themselves to the change and boost productivity.  The evolving workspace will require employees to make sense of a large number of things including the proverbial elephant in the room: 'DATA'. Developing cognitive skills will help them to analyse data, recall conversations, numbers and goals and perform better at the workplace. Data science and analytics, which is the ability to use this data for business profits has long been among the most coveted skills in the technology landscape and has consistently topped emerging job trends statistics.  Higher cognitive abilities will help employees innovate and come up with insightful solutions and strategies that will help them to succeed through troubled markets. A Mercer | Mettl Talent Assessment Practices Report India shows that 53% of top companies have flagged cognitive ability as their primary focus area when it comes to hiring. 3. Social and emotional skills Many psychologists believe that the emotional quotient is more important than the intelligence quotient. People react in different ways to complexities and challenges, and feelings of loss of control, work anxiety, and thoughts of financial insecurity many be handled differently by employees.  While some may take these conflicting emotions in their stride, others may struggle with the emotional upheaval. Emotional skills are necessary to deal with ambiguous situations, align with change and transformation, and enhance communication and empathy.  A recent study found that about 82% of global companies deem it necessary to administer EQ tests for executive positions.  72% of these companies use the tests to gauge middle management talent, while 59% of companies give the tests to entry-level positions.  An employee with higher emotional skills can handle change better, and carry the entire team towards the goal. As your team grows, your ability to manage conflict, deal with different kinds of team members, and smooth out differences to ensure productivity will define your growth as a manager.  So will your ability to deal with and empathise with team members from different geographies and cultures, even remotely, reflect on your own growth and credibility as an effective leader.  4. Agile skillsIt takes strong leadership and organizational agility to respond to the increasingly volatile, uncertain, complex and ambiguous (VUCA) environments that the pandemic has thrown up. The unprecedented, never-before seen levels of confusion and chaos across industries has put leaders on edge, and decision making has been difficult to say the least. To tide through the situation, organizations and management must set in place business continuity plans and deploy an agile change management approach.   Research by McKinsey and the Harvard Business School concluded that companies that had successfully adopted agile ways of working pre-COVID-19 performed better and were able to move beyond the crisis far more rapidly than those that had not. Agile organizations were already equipped with processes and structures to combat uncertainty, such as cross-functional teams, sprints and reviews and clarity on requirements, outputs and outcomes.  Employees of Agile organizations, already used to navigating change, were able to adjust faster, and with less emotional turmoil. Even when it came to individual teams within companies, the research found that business units that had gone agile before the pandemic performed better, scoring higher on operational performance, customer delight, and employee engagement.  Having many efficient agile teams across an enterprise, and empowering them with the tools and processes they need to stay ahead of the game, makes it possible for the entire organization to survive, get to the other side of the pandemic and thrive. With the world turning increasingly digital, online learning is the way forward—and more organizations are turning to virtual learning platforms to help their employees stay updated with new-gen skills. 5. Adaptability and resilienceThe river birch tree is among the most resilient trees that is known to survive the roughest storms. How? Because it has a limb structure that bends and does not break. This allows it to withstand the gustiest of winds and the most torrential downpours. COVID has brought in winds of change and like the birch tree, the workforce needs to adapt and become resilient to tide through the aftershocks of the pandemic. Resilient organizations are able to respond well to any crisis and quickly set in place recovery measures that are undertaken together with employees and stakeholders. The management should adapt to the shift in mindset that is necessitated by the changes, and must make a plan for navigation through the implications of the crisis. They should empower employees to survive and move past the uncertainties caused by unfolding circumstances. Employees must be equipped to cope with the changing dynamics of the new-age workplace. They will need to operate remotely, collaborate across geographies, and adapt to innovation.  They should be given the opportunity to re-skill and upskill in latest technologies to keep up with the evolving times.Emotional stressors can be at an all-time high, and employees should have access to soft skills training that can help them to handle their situation with maturity and resilience.  Some of the ways in which managers can help employees to stay on track are through frequent team huddles to increase collaboration and fuel motivation, and peer-to-peer knowledge transfer sessions between team members to inculcate a culture of support through trying times.  Technology is evolving, businesses are transforming and adaptability is the key to survival.  Even before the pandemic,   the McKinsey Global Institute had reported that as many as 375 million workers—which roughly translates to 14 percent of the global workforce—would have to switch occupations in order to adapt, or acquire new skills in the next decade.  There may be reversals but what sets apart a resilient employee from the rest is the ability to bounce back and work with renewed zeal towards the path to success.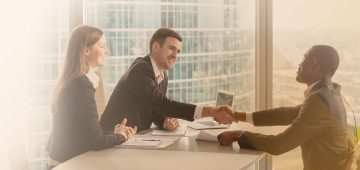 Immersive Learning Vs Blended Learning: Which is Better?
By
KnowledgeHut
The world is at a point of no return. The ongoing pandemic has enforced a need for social distancing that has disrupted almost every facet of our lives. Technology has risen to the occasion, replacing all the physical aspects of our erstwhile world with their new virtual avatars. Everything has migrated online; whether it's retail, business operations, team meetings, or marketing strategies — and the world of education is not far behind.Even before Covid 19 closed schools and colleges, virtual learning was already making waves as the smart new kid on the educational landscape. This pandemic has catalysed our innovative juices, forcing the education sector to take pause and redefine new patterns of learning. There's no time like now for a fresh start, and for reflecting on innovative ways to design the learning pedagogy of tomorrow's world.Enormous shifts have already taken place in the ways in which students engage with courses and content, and this has completely disrupted the teaching-learning equation. Traditional brick and mortar has given way to new-age ways of learning that suit the educational needs of today; and e-learning, immersive learning and blended learning have come to the forefront.Which of these learning environments should you adopt for your needs?E-Learning: Flexibility and Convenience CombinedIt has been found that 58% of employees prefer to learn at their own pace.  E-Learning uses digital platforms to deliver learning content that the user can access at their own convenience. This form of learning uses rich multimedia in video format to engage learners, and since it is self-paced they can spend as much or as little time on each module as they need. To refresh concepts, learners can replay relevant segments as often as required till they gain mastery over the material. Learning content is regularly upgraded to stay on top of industry advancements, and the lifetime access to the learning videos provides an easy way to stay seamlessly in touch with new versions and updates.A study conducted by The Research Institute of America concluded that e-learning enhances learning retention by as much as 25% to 60%, as against 8% to 10% with traditional modes of training.Blended Learning: The Best of Both WorldsFor those who find that real-time interaction is invaluable to the learning experience, blended learning offers the best of both worlds. Participants can attend instructor-led classes that are in-person or virtual and can supplement their education with online learning materials that can refresh the concepts learnt in class.Blended learning combines the convenience and flexibility of being able to learn at your own pace, with the advantages that come from instructor and peer interactions. It offers a more comprehensive environment that is interactive and engaging, subjects learners to different stimuli and encourages practical application of the theory that is learnt.Immersive Learning: A New Dimension in LearningA typical problem with all forms of learning has been that they are not rooted in reality. College degrees or diploma programs do not equip graduates to face real-world challenges, and organizations find that new recruits are woefully unprepared to get productive from day one.In many cases, these new employees are forced to learn on the job, unlearning the theory that had been painstakingly grilled into them in college, and re-learning practical ways of working that have been adapted by the company.This is where immersive learning can make a world of difference.Immersive learning works on the premise that all learning must be contextual in order to be effective. Corporate training programs are customised to help employees practically apply their knowledge and skills to their job role.With an immersive learning program, learners are placed in the middle of a highly interactive learning environment, and imbibe hands-on skills through the replication of work-based scenarios.Simulations, role play and learning labs are all application- based components of immersive learning that help learners to understand concepts and practice on their own.By interacting with peers and educators on discussion forums, learners can clear doubts and share insights.Assessments and guided hands-on exercises at every stage help to gauge the level of learning comprehension, and accordingly the learning journey can be customized.Mini projects offer work-like experiences that duplicate real-world situations, teaching learners the right responses and solutions to address every possible challenge.By shifting the dynamics of learning to create solutions that combine traditional learning mechanisms with technology, learners can get a truly immersive learning experience that will hold them in good stead to face the realities of work environments.Benefits of the Immersive Learning ModelThe future workforce will have to cater to a very different set of skills. The Industry 4.0 revolution and the digital transformation that has swept the world today have resulted in a shift in skill requirements for tomorrow's professionals.The immersive learning model comes with significant differentiators that make it the preferred pedagogy for today's world. Some of them are listed here.1. Seamless Learning ExperiencesLearners are subjected to a 360-degree experience that brings the best of online self-paced programs, blended models, and live virtual class type courses together through a single dashboard, on one easy-to-use and intuitive platform.Research from Stanford University and Technical University Denmark has found that learning retention increases when using virtual teaching methods than with traditional methods, resulting in a 76 percent increase in learning effectiveness.2. Diagnostic Tests and AssessmentsBy incorporating diagnostic tests to judge present capabilities, an immersive learning program can be customised to create a bespoke pathway that takes the learner from where they are to where they would like to be. Skills and competencies are mapped against the learning segments, and the students will reinforce their understanding by working on hands-on exercises and mini projects alongside the theoretical components of the course.3. Outcome-Based LearningSubject matter experts with extensive industry experience collaborate to create course curricula that lead to measurable outcomes. Modules are designed with job-worthiness in mind, and the assimilation of hands-on practical skills are validated at each stage of the step-wise learning process. Skills that are found to be wanting can be re-learnt till the required competency is achieved.4. Social InteractionsTraditional forms of learning have always encompassed social interactions, but for many years the social aspect of education has been neglected. Immersive learning platforms encourage peer-to-peer interactions and sharing of learning through discussion forums across geographies. More than 75% of L&D professionals have chosen to adopt social learning technologies in their training strategy, simply because they have found it works.5. Mirror Real-Life ScenariosEspecially when it comes to technology courses, immersive simulations play a large role in the comprehension of concepts learnt. Cloud labs allow for real-time coding experiments, and learners build muscle memory by actually practicing skills even as they go through the course. When context and relevance is added to the process, learners find that knowledge retention and application is increased.6. Learn through MistakesEvery mistake made is a lesson learnt, and a significant advantage of immersive learning is that participants can freely make all the mistakes they want to without any danger of actual harm. They can learn through doing, see what works and what doesn't, and build on their experiences.Paradigms in education are changing, and the last decade has seen immense changes in the way learning content is being developed and delivered across the world. Immersive technologies are, as yet, only the tip of the iceberg. As we step into a future that is brimming with potential, the possibilities are endless!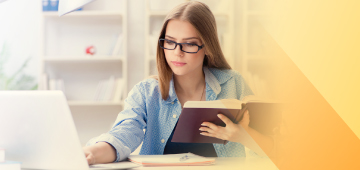 More Power to Women! Women in Leadership Roles
By
KnowledgeHut
This year, the theme chosen by UN Women celebrates the efforts by women across the world in the fight against the Covid-19 pandemic. The slogan, "Women in leadership: Achieving an equal future in a COVID-19 world", acknowledges the leadership skills that women bring to the table, making their mark in ways that far exceed the achievements of their male counterparts.Last year, as devastating tragedies caused by the pandemic played out in countries far and wide, women stood out as frontline warriors everywhere. They played remarkable roles as healthcare workers, primary caregivers, counsellors, community workers and engineers and technical innovators and truly made a difference through selfless, untiring service to humanity.And yet, their burdens were disproportionate and their contributions largely went unrecognized. Countries that are headed by women—Germany, New Zealand, Finland and Ethiopia, among others—have been far more successful in halting the progress of Covid-19 in its tracks, making rapid and decisive decisions that were based on compassion and that their citizens responded to. Even so, only 20 countries worldwide have women at the helm of their Governments.Not just in politics, but women are unable to effectively participate in public life, and are as yet unable to make significant contributions to leadership roles in many corporates across sectors and industries. Why this disparity, in today's day and age? What can organizations do to encourage more women to come out and utilize their strengths, getting recognized just as much as men in a similar role would be?Breaking the Glass Ceiling Traditionally considered the weaker and fairer sex, few women in the 80s and 90s had reached a position where they could wield power and authority. Even when they did, they were expected to lead in much the same manner that a man would: by being authoritarian, directive and leading from the top.However, times and changing and so are trends in the workplace. More women today are at the helm of organizations, big and small, than ever before. They inevitably find that they face bigger challenges than their male counterparts and have to struggle far more to prove themselves.A large part of their workplace woes stem from the fact that what is deemed acceptable behaviour from a male leader is often frowned upon in a woman. If a man is aggressive and assertive, he is respected, while if a woman acts the same way she is considered to be dominating.Similarly, if a woman leader shows that she is caring and nurturing, instead of considering that these are positive traits she is dismissed as lacking authority and being too soft.Women are also automatically given more responsibilities at home, and are considered the more natural caregivers for children and elders in the family. It will take not just a more sensitive organization, but also a more supportive family for them to be able to successfully navigate the challenges of being a woman leader in today's world. A study by Pew Research showed that about four out of ten Americans feel that there are higher standards set for women seeking to climb the corporate ladder, where they have to struggle much more to prove themselves than a male would have to. The second biggest hurdle was found to be, quite simply, the fact that companies were not really ready to hire women leaders.Women are also automatically given more responsibilities at home, and are considered the more natural caregivers for children and elders in the family. It will take not just a more sensitive organization, but also a more supportive family for them to be able to successfully navigate the challenges of being a woman leader in today's world. But there are many clear benefits of a woman leader that put them head and shoulders above male leaders.  Women view situations from a new angle. They bring a fresh perspective and a whole new approach to problem-solving that comes out of their own life experiences, which are inherently different from a male viewpoint. They are naturally more empathetic; and mentoring, guiding and collaborating come far more easily to them.  They are excellent communicators and are readily able to manage teams across geographies.  Their capacity for high emotional maturity also helps them to get under the skin of their subordinates better, and be sympathetic to their diverse situations and any personal issues they may have.  When teams led by women feel that they are being heard, they rally together to perform better.A McKinsey study found that on the average, women exhibit five out of nine leadership behaviours that drive organizational performance more often than men. This contributes significantly to stronger organizational performances.Image SourceA Nudge in the Right Direction In fact, having more women in leadership positions isn't just good for feminist morale—it has been proven to boost profitability.The US think tank, the Peterson Institute conducted a study of over 21,000 public companies across 91 countries, and found a direct correlation between the numbers of women there were at the higher management levels and the bottom line.On the average, a company with 30% female leadership was able to notch up at least 6 percentage points to their net margin, as compared to a similar company with no female leadership. It has been found that women should be at a critical mass of over 20% at the decision making levels in order to catalyse higher performances.What Can Organizations Do to Increase the Numbers of Women in Leadership Roles? The spotlight is already on the concept of equity and gender fairness, and with targeted support, more women can take those all-important first steps to move ahead in the workplace. The first step in the right direction would be to create awareness, across all levels, of the need to create more gender equity in the workplace.   The proportion of women at each rung of the management ladder and among fresh recruits can be studied, and steps taken to address any inadequate representation of women at any level.Pay levels and attrition rates need to be studied, and any salary disparities should be plugged.By carrying out a diagnosis of the existing situation, the management can identify gaps and bottlenecks and take steps to promote more eligible women to suitable posts.Women in Leadership at KnowledgeHut: Dissolving the Gender Barrier!   A versatile leader, Shyni Satyamitra is the Chief Sales Officer at KnowledgeHut, a leading Ed-tech company offering a wide repertoire of professional training programs that equip workforce for the digital age, helping enterprises across industries and sectors develop new capabilities and nurture future-ready talent. Shyni provides a deep understanding and balanced perspective on how the right workplace culture is critical to promote women in leadership positions in today's VUCA world and emerging industry landscape.She feels that women face many of the same challenges that men face in the workplace — juggling responsibilities at home and at work, spending quality time with their kids, and trying to create a sensible work/life balance in the bargain, so that they are not burnt out during their professional career span.While in many organizations, women do face the added pressure of discrimination and gender bias at work; Shyni as a true leader and being part of the executive leadership group has never allowed or faced a situation at KnowledgeHut where a male and a female in the same role are perceived differently—be it within her team or across the organization. Many of the teams she has led in the past decade were comprised of a majority of women… if not all women…and they worked well as a cohesive unit to drive positive business outcomes and results. While she has no complaints about the salary scale at KnowledgeHut, which is completely merit-and-capability based, in many other companies there is a very real wage gap and women often earn anywhere between 33 - 75% of what men in a similar position take home. Even today, she feels, the higher up the ladder you climb, the fewer women you will find than actually deserve to belong there! She consciously does all she can to reverse this push down trend.In her own experience, she finds that women bring their inherent traits of compassion and understanding to the table, and empathy is a critical skill for leaders in any domain.Shyni has always leveraged her emotional quotient towards her team and empathy towards customers, which is a key differentiator as a woman leader apart from the usual leadership strengths of creative thinking and problem solving."Leading by example is the way to go—and by creating more awareness, and increasing the numbers of women at middle and senior management levels, workplaces worldwide will be moving in the right direction to create a more gender diverse culture," is Shyni's take away on the subject.This year, let's all #ChooseToChallenge gender bias and inequality. Together, we can create a world that's inclusive and celebrates women, not just those in leadership roles, but in every role!More power to all women, all over the world.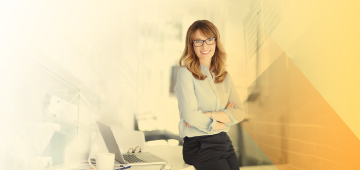 More Power to Women! Women in Leadership Roles
This year, the theme chosen by UN Women celebrates... Read More