Is Servant Leadership Part And Parcel Of A Scrum Master's Daily Life?
By
Sandeep Kshirsagar
Each of us is always a part of some group whether we are at home or at work or wherever we are and I believe that the results are maximized when we work together in achieving our project goals. Quite the same is the case of a Scrum Master, who is also known as the "Servant Leader". A leader who leads and serves at the same time. This article mostly revolves around the different aspects of a servant leader's role. The first and the most essential step is to understand the "serve" model followed by a Scrum Master.  Go through the SERVE model provided below, which was created by the author and renowned management expert Ken Blanchard. This model will let you execute Servant Leadership practices in the organization. SERVE is an acronym for: S – See the future,  E – Engage and Develop Others R – Reinvent Continuously V – Value Results and Relationships E – Embody the Values  The term "Servant-Leadership"  was first coined by Greenleaf (1904–1990) in 1970, in his essay titled "The Servant as a Leader." What does a Servant Leadership mean? 'The servant-leader is a servant first'. The motto behind the philosophy is to stay focused on the needs of others, caring for people, providing an environment where the competent and impotent support each other to build a good community.    Servant leadership is most likely associated with the participative leadership style. The definition of Servant Leadership can be put as a lifelong journey that includes the discovery of one's self, an enthusiasm to serve others, and a commitment to lead, keeping a focus on the satisfaction and the performance of the employees Servant Leaders lead with others in mind. -Skip Prichard In modern days, you've got to produce more for less, and with greater speed than you've ever done before. The only way you can do that in a sustained way is through the empowerment of people. And you will get empowered through the high-trust cultures and encourage, support, enable subordinates to unfold their full potential and abilities.   Check out this Meetup: Practicing Mindfulness in an Agile Environment with @mameghji https://t.co/rlRHvVkJfl#Meetup#MK138PP#Agile#mindfulness#Scrum#Lean#Innovation#servantleadership via @Meetup — Matthew Moran (@moran_matthew) 9 January 2018   9 qualities required by a Servant Leader         Ten characteristics required for a Servant Leader as suggested by Robert Greenleaf are as follows:   1.Listening: Servant Leader needs to have a long way commitment to listening attentively to others.    The ear of the leader must ring with the voices of the leader. -Woodrow Wilson      The following 10 guidelines, adopted from Thill and Bovee's book, will enable you to improve as an audience- Minimize both internal and external distractions Adjust your listening to the situation Show that you are listening through your non-verbal communication Determine the pivotal points and plan a procedure to recall them Show your concern Do not jump into giving advice Do not interrupt Do not prejudge an individual's message by his appearance Stay focussed on the subject Remain clear headed even if the topic is emotional.    2.Empathy: Servant Leader needs to accept and recognize people for their special and unique spirits. Empathy is- "Seeing with the eyes of the another, Listening with the ears of another, and feeling with the heart of another".  Here are a few hacks to develop empathy- Imagine you being the other person;  Practice caring behavior Converse with people with no personal expectations or goal of fixing them Identify with their experiences by relating to a similar situation which you have been through Heal past damages.   3.Healing: Robert K. Greenleaf in 1970 proposed servant leadership as a way of life in which the focus is on the betterment of others.  Healing yourself is connected with healing others.  -Yoko Ono   Following are the few ways that will help you to build healing capabilities- Learn how to deal with difficult situations in terms of serving the common goods Recognize an opportunity to complete those people and organizations you are professionally associated with Care for people and their welfare Choose your words wisely as people may be suffering from lots of personal and professional disturbances on a daily basis Respond to other's needs Seek feedback.   4.Awareness: Servant leaders need to be aware of their strength and weaknesses. Awareness aids understanding the issues like ethics and values. It lends itself to being able to view most situations from more integrated and holistic position.    Let us not look back in anger, nor forward in fear, but around in awareness. -James Thurber   The following are the few ways to develop awareness- If you are not perfect at anything, still you can perform at a high level Make wise and fair decisions without getting influenced by self-emotions and biases Identify your strengths and accept your weaknesses Build the strengths and accept the weaknesses of others Encourage people instead of judging them.   5.Persuasion: An efficient Servant Leader builds group consensus smoothly, clearly, and persistently. The servant leader does not exert group compliance through position power.  The following are the ways to develop persuasion capabilities-  Utilize personally, instead of applying power to influence followers and achieve the organizational objectives Build the culture of consensus for group decision making Be friendly and always be ready to guide others Believe in learn-error-learn (try and error method) Make people believe that they are accepted and trusted.    6.Conceptualization: There is nothing worse than a brilliant image of a fuzzy concept. -Ansel Adams The act of conceptualization is an act of thinking through, seeing beyond the existing, and discovering something new. Servant leaders keep up a delicate harmony between conceptual thinking and an everyday-centered approach. The servant leader must have a dream and an ability to portray it in a vivid language. For any great things to happen, there must be a great dream. Dreams raise the thinking power of the people. The greatest leaders are those who are able to put their dream clearly to the listeners, keep up a fragile harmony between calculated reasoning and an everyday-centered approach.   7.Foresight: Foresight is an attribute that allows the servant-leader to grasp knowledge from the experiences, the present facts, and the likely effect of the future decision. One can have only as much preparation as he has foresight. -Jim Butcher Here are the ways to build foresight- Identify the changing trends, its cause and impact Explain the vision to the team to engage themselves in achieving the vision; Identify different scenarios and check if anything can be done today which can help them tackle future scenarios.   8.Stewardship: Servant leadership is like a stewardship, which assumes commitment as a foremost part to accomplish the need of others. It additionally stresses the utilization of receptiveness and influence instead of control. Stewardship as a leadership behavior leads to successful organizational performance.  Whatever you are, be a good one. -Abraham Lincoln Go through the following ways that will help you to develop Stewardship qualities- Leader's success always depends on the team's success Committing to the organizational goals that will help you achieve success Help organizations to become a center of learning and collaboration; Being responsible and accountable for results;  Utilizing and managing all resources.   9.Commitment to the growth of the people: Servant leaders trust that individuals have an inherent value beyond their unmistakable commitments as workers. Therefore, the servant leader is profoundly dedicated to the development of every individual inside the organization.  Stay committed to your decision, but stay flexible in your approach. -Tom Robbins  Following are the ways to develop commitment to team- Appreciate the ideas and suggestions given by the employees Encourage team involvement in decision making Identify growth opportunities for the team members Encourage and motivate people in achieving organizational goals Be committed to helping the team members grow Connect to the others' developmental needs and actively find ways to meet those needs.   10.Building Community: Servant leaders believe that organizations need to function as a community. A servant leader instills a sense of community spirit in the workplace.  Strength lies in differences, not in similarities. -Stephen R. Covey By following ways you can build the community- Develop the culture of knowledge sharing Develop a learning community Treat everyone equally Build the team to support each other Socially connect with each other Care for each other Appreciate each other's success Always be there for each other   Summing it up: At last, Leadership is a choice. Before trying to become a servant leader, you should remember that an effective Servant leader always understands every aspect of the business deeply without distracting in attaining long-term goals.  
Rated
4.5
/5 based on
5
customer reviews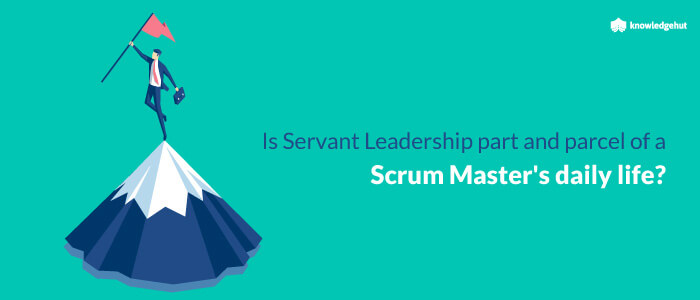 A Glimpse Of The Major Leading SAFe® Versions
By
Leigh Espy
A Quick view of SAFe® Agile has gained popularity in recent years, and with good reason. Teams love this approach that allows them to get a value to the customer faster while learning and adjusting to change as needed. But teams often don't work in isolation. Many teams work in the context of larger organizations.  Often Agile doesn't fit their needs. Some teams need an Agile approach that scales to larger projects that involve multiple teams.   It's possible to do this. That's where the Scaled Agile Framework, or SAFe®, can help.Why SAFe® is the best scalable framework?The Scaled Agile Framework is a structured Agile approach for large enterprises. It's prescriptive and provides a path for interdependent teams to gain the benefits of using an Agile approach.Scaled Agile provides guidance not only at the team level but also at the Program and Portfolio levels. It also has built-in coordinated planning across related teams who are working in Release Trains.These planning increments allow teams to plan together to work with customers and release value frequently in a way that's sustainable to teams.And it supports continuous improvement.It's a great way for large companies to maintain structure and roll out Agile at a large scale.  What is SAFe® 4.5? Scaled Agile, otherwise known as SAFe®, was initially released in 2011 by Dean Leffingwell as a knowledge base for enterprises to adopt Agile. Over the years it has grown and evolved. SAFe® 4.5 was released on June 22, 2017, to accommodate improvements to the framework. Following are some of the key improvements in SAFe® 4.5:Essential SAFe® and ConfigurabilityInnovation with Lean Startup and Lean UXScalable DevOps and Continuous DeliveryImplementation roadmapBenefits of SAFe® 4.5 to companies:Organizations who adopt SAFe® 4.5 will be able to gain the following benefits:1) Test ideas more quickly. SAFe® 4.5 has a build-in iterative development and testing. This lets teams get faster feedback to learn and adjust more quickly.2) Deliver much faster. The changes to SAFe® 4.5 allow teams to move complex work through the pipeline and deliver value to the customer faster.3) Simplify governance and improve portfolio performance. Guidance and support have been added at the Portfolio level to guide organizations in addressing Portfolio-level concerns in a scaled agile context. SAFe® 4.5 - Key areas of improvements:A. Essential SAFe® and ConfigurabilityFour configurations of SAFe® that provide a more configurable and scalable approach:Essential SAFe®: The most basic level that teams can use. It contains just the essentials that a team needs to get the benefits of SAFe®.Portfolio SAFe®: For enterprises that implement multiple solutions that have portfolio responsibilities such as governance, strategy, and portfolio funding.Large Solution: Complex solutions that involve multiple Agile Release Trains. These initiatives don't require Portfolio concerns, but only include the Large Solution and Essential SAFe® elements.  SAFe® Full SAFe®: The most comprehensive level that can be applied to huge enterprise initiatives requiring hundreds of people to complete.Because SAFe® is a framework, that provides the flexibility to choose the level of SAFe® that best fits your organization's needs.B. Innovation with Lean Startup and Lean UXRather than creating an entire project plan up-front, SAFe® teams focus on features. They create a hypothesis about what a new feature will deliver and then use an iterative approach to develop and test their hypothesis along the way. As teams move forward through development, they perform this development and test approach repeatedly and adjust as needed, based on feedback. Teams also work closely with end users to identify the Minimum Viable Product (MVP) to focus on first. They identify what will be most valuable to the customer most immediately. Then they rely on feedback and learning as they develop the solution incrementally. They adjust as needed to incorporate what they've learned into the features. This collaboration and fast feedback and adjustment cycle result in a more successful product.  C. Scalable DevOps & Continuous DeliveryThe addition of a greater focus on DevOps allows teams to innovate faster. Like Agile, DevOps is a mindset. And like Agile, it allows teams to learn, adjust, and deliver value to users incrementally. The continuous delivery pipeline allows teams to move value through the pipeline faster through continuous exploration, continuous integration, continuous deployment, and released on demand. DevOps breaks down silos and supports Agile teams to work together more seamlessly. This results in more efficient delivery of value to the end users faster. It's a perfect complement to Scaled Agile.D. Implementation RoadmapSAFe® now offers a suggested roadmap to SAFe® adoption. While change can be challenging, the implementation roadmap provides guidance that can help with that organizational change.Critical Role of the SAFe® Program ConsultantSAFe® Program Consultants, or SPCs, are critical change agents in the transition to Scaled Agile.Because of the depth of knowledge required to gain SPC certification, they're perfectly positioned to help the organization move through challenges of change.They can train and coach all levels of SAFe® participants, from team members to executive leaders. They can also train the Scrum Master, Product Owners, and Agile Release Train Engineers, which are critical roles in SAFe®.The SPC can also train teams and help them launch their Agile Release Trains (ARTs).And they can support teams on the path to continued improvement as they continue to learn and grow.The SPC can also help identify value streams in the organization that may be ready to launch Agile Release Trains.The can also help develop rollout plans for SAFe® in the enterprise.Along with this, they can provide important communications that help the enterprise understand the drivers and value behind the SAFe® transition.       How SAFe® 4.5 is backward compatible with SAFe® 4.0?Even if your organization has already adopted SAFe® 4.0, SAFe® 4.5 has been developed in a way that can be easily adopted without disruption. Your organization can adopt the changes at the pace that works best.Few Updates in the new courseware The courseware for SAFe® 4.5 has incorporated changes to support the changes in SAFe® 4.5.They include Implementing SAFe®, Leading SAFe®, and SAFe® for Teams.Some of the changes you'll see are as follows:Two new lessons for Leading SAFe®Student workbookTrainer GuideNew look and feelUpdated LPM contentSmoother lesson flowNEW Course Delivery Enablement (CDE) Changes were made to improve alignment between SAFe® and Scrum:Iteration Review: Increments previously known as Sprints now have reviews added. This allows more opportunities for teams to incorporate improvements. Additionally, a Team Demo has been added in each iteration review. This provides more opportunity for transparency, sharing, and feedback.Development Team: The Development team was specifically identified at the team level in SAFe® 4.5. The development team is made up of three to nine people who can move an element of work from development through the test. This development team contains software developers, testers, and engineers, and does not include the Product Owner and Scrum Master. Each of those roles is shown separately at the team level in SAFe® 4.5.Scrum events: The list of scrum events are shown next to the ScrumXP icon and include Plan, Execute, Review, and Retro (for a retrospective.)Combined SAFe® Foundation Elements SAFe® 4.0 had the foundational elements of Core Values, Lean-Agile Mindset, SAFe® Principles, and Implementing SAFe® at a basic level.SAFe® 4.5 adds to the foundation elements by also including Lean-Agile Leaders, the Implementation Roadmap, and the support of the SPC in the successful implementation of SAFe®.Additional changes include: Communities of Practice: This was moved to the spanning palette to show support at all levels: team, program, large solution, and portfolio.Lean-Agile Leaders: This role is now included in the foundational level. Supportive leadership is critical to a successful SAFe® adoption.SAFe® Program Consultant: This role was added to the Foundational Layer. The SPC can play a key leadership role in a successful transition to Scaled Agile.Implementation Roadmap: The implementation roadmap replaces the basic implementation information in SAFe® 4.0. It provides more in-depth information on the elements to a successful enterprise transition to SAFe®.Benefits of upgrading to SAFe® 4.5With the addition of Lean Startup approaches, along with a deeper focus on DevOps and Continuous Delivery, teams will be situated to deliver quality and value to users more quickly.With improvements at the Portfolio level, teams get more guidance on Portfolio governance and other portfolio levels concerns, such as budgeting and compliance.  Reasons to Upgrade to SAFe® 4.5 Enterprises who've been using SAFe® 4.0 will find greater flexibility with the added levels in SAFe® 4.5. Smaller groups in the enterprise can use the team level, while groups working on more complex initiatives can create Agile Release Trains with many teams.Your teams can innovate faster by using the Lean Startup Approach. Work with end users to identify the Minimum Viable Product (MVP), then iterate as you get fast feedback and adjust. This also makes your customer more of a partner in development, resulting in better collaboration and a better end product.Get features and value to your user community faster with DevOps and the Continuous Delivery pipeline. Your teams can continuously hypothesize, build, measure, and learn to continuously release value. This also allows large organizations to innovate more quickly.Most Recent Changes in SAFe® series - SAFe® 4.6Because Scaled Agile continues to improve, new changes have been incorporated with SAFe® 4.6. with the addition of five core competencies that enable enterprises to respond to technology and market changes.Lean Portfolio Management: The information needed for how to use a Lean-Agile approach to portfolio strategy, funding, and governance.Business Solutions and Lean Systems: Optimizing activities to Implement large, complex initiatives using a Scaled Agile approach while still addressing the necessary activities such as designing, testing, deployment, and even retiring old solutions.DevOps and Release on Demand: The skills needed to release value as needed through a continuous delivery pipeline.Team and Technical Agility: The skills needed to establish successful teams who consistently deliver value and quality to meet customer needs.Lean-Agile Leadership: How leadership enables a successful agile transformation by supporting empowered teams in implementing agile practices. Leaders carry out the Agile principles and practices and ensure teams have the support they need to succeedSAFe® Agilist (SA) Certification exam: The SAFe® Agilist certification is for the change leaders in an organization to learn about the SAFe® practices to support change at all levels: team, program, and portfolio levels. These change agents can play a positive role in an enterprise transition to SAFe®.In order to become certified as a SAFe® Agilist (SA), you must first take the Leading SAFe® class and pass the SAFe® certification exam. To learn more about this, see this article on How To Pass Leading SAFe® 4.5 Exam.SAFe® Certification Exam: KnowledgeHut provides Leading SAFe® training in multiple locations. Check the site for locations and dates.SAFe® Agile Certification Cost: Check KnowledgeHut's scheduled training offerings to see the course cost. Each course includes the opportunity to sit for the exam included in the cost.Scaled Agile Framework Certification Cost: There are multiple levels of SAFe® certification, including Scrum Master, Release Train Engineer, and Product Owner. Courses range in cost, but each includes the chance to sit for the corresponding SAFe® certification.SAFe® Classes: SAFe® classes are offered by various organizations. To see if KnowledgeHut is offering SAFe® Training near you, check the SAFe® training schedule on our website.TrainingKnowledgeHut provides multiple Scaled Agile courses to give both leaders and team members in your organization the information they need to for a successful transition to Scaled Agile. Check the site for the list of classes to find those that are right for your organization as you make the journey.All course fees cover examination costs for certification.SAFe® 4.5 Scrum Master with SSM Certification TrainingLearn the core competencies of implementing Agile across the enterprise, along with how to lead high-performing teams to deliver successful solutions. You'll also learn how to implement DevOps practices. Completion of this course will prepare you for obtaining your SAFe® 4 Scrum Master certificate.SAFe® 4 Advanced Scrum Master (SASM)This two-day course teaches you to how to apply Scrum at the enterprise level and prepares you to lead high-performing teams in a Scaled Agile environment. At course completion, you'll be prepared to manage interactions not only on your team but also across teams and with stakeholders. You'll also be prepared to take the SAFe® Advanced Scrum Master exam.Leading SAFe®4.5 Training Course (SA)This two-day Leading SAFe® class prepares you to become a Certified SAFe® 4 Agilist, ready to lead the agile transformation in your enterprise.  By the end of this course, you'll be able to take the SAFe® Agilist (SA) certification exam.SAFe® 4.5 for Teams (SP) This two-day course teaches Scrum fundamentals, principles tools, and processes. You'll learn about software engineering practices needed to scale agile and deliver quality solutions in a Scaled Agile environment. Teams new to Scaled Agile will find value in going through this course. Attending the class prepares you for the certification exam to become a certified SAFe® 4 Practitioner (SP). DevOps Foundation Certification trainingThis course teaches you the DevOps framework, along with the practices to prepare you to apply the principles in your work environment. Completion of this course will prepare you also to take the DevOps Foundation exam for certification.
Rated
4.5
/5 based on
12
customer reviews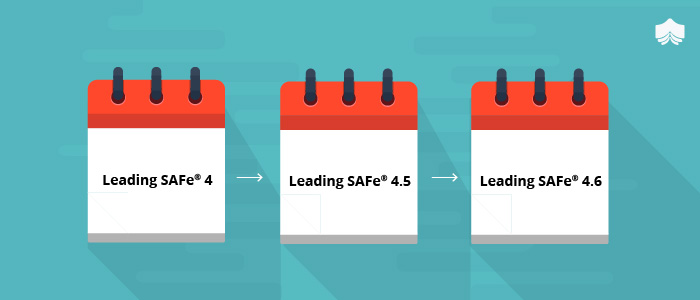 Does The Lack Of Knowledge Sharing Affect Your Scrum Productivity?
By
Shubhranshu Agarwal
Knowledge sharing is the biggest advantage of working in a group or as a team. The proper utilization of knowledge of every team member contributes to successful project delivery. However, a number of organizations have experienced major setbacks just because of not detecting and resolving the issue of 'lack of knowledge sharing' on time. In a Scrum – Agile organization, knowledge sharing becomes more important because Scrum, an Agile framework, is designed to complete the software development project through the collective efforts of the team.   Knowledge Sharing Barriers –You May Not Know:  To deal with the issue effectively, we can divide the commonly identified knowledge barriers into three categories:  1. Individual Knowledge Sharing Barriers: Low awareness about the benefits of knowledge sharing with others. Insufficient evaluation, feedback & communication. Lack of interaction between the team members 2. Organisational Knowledge Sharing Barriers: Lack of managerial direction for clear communication  Inadequate spaces, resources and time to share and gain new knowledge Lack of transparency in recognition of performance  3. Technological Knowledge Sharing Barriers Improper integration of IT systems & processes Frequent obstructions to communication flows lack of compatibility between working process, project planning, execution and management    Reluctance to use the latest technology due to lack of training  Scrum helps teams deliver products with constant adaptation & improvement. A social entertainment and gaming company also reported a 73% gain in productivity.#agile #scrum #game #gaming #entertainment #tech #technology #software #adapt #adaptation #productivity #improvement pic.twitter.com/OjKsMutKR1 — Exceptional_LLC (@Exceptional_LLC) May 6, 2018 Negative Impacts of Knowledge Sharing Barriers on Scrum Productivity: A number of times the well-maintained velocity of Scrum projects takes a big hit when a star performer resigns all of sudden. The best you can do is to extract the maximum knowledge out of him during his stay period and to share the gathered information to another team member; it slows down the project besides developing uncertainties in the minds of your Scrum team members.   The numbers of Scrum team members are questioned when an employee quits.Many a time, this questioning negatively affect their productivity and commitment both.  The very common silo in Scrum Project Management you experience is when a newcomer joins your team and the team members are asked to pull that new member up to the required velocity.   Many times, Scrum team responds to changes to deliver the best but few members still don't believe in comprehensive documentation; it creates the dependency on each other.  In the absence of proper training and commonly accepted Agile – Scrum culture, primarily focused on knowledge sharing, most of the projects run at a low velocity.  Lack of knowledge sharing is the major cause of reworking that increases the delivery period and the cost as well.  Effective knowledge sharing, essentially is the key to building self-organizing Agile teams. This is best described in the following video-   5 ways to Improve Knowledge Sharing for Better Scrum Productivity:  The proper flow of knowledge sharing within Scrum team dramatically improves the productivity with quality. Scrum Master indeed is a manager as he/she manages the process of exchanging information. There is a lot of knowledge in the Scrum team members; and, getting it out on time for the people who need it is a challenge for Scrum leaders. The following 5 hacks will surely help you improve knowledge sharing:  Store the Documents for Anytime Usage:  Document all the knowledge and put it safely in an easy-to-access repository. The scope of this tactic covers the project relevant data of all the laptops and tablets also.           2. Conduct Demo meetings Within Team Or With Client: While preparing yourself for the demo meeting, you will need the documents to show the development; as a result, all the shared information will be available to you and for all.           ​3. Pair Programming:  The idea behind 'Pair Programming' is to assign a particular code work to two  programmers at the same time to prevent knowledge silos and to encourage transparency as well. It also helps both the developers to improve the quality by going through the ideas of each other. In addition, it takes care of 'surprise resigning'.         4. Motivate Scrum Team Members:  Most of the people don't want to share their knowledge unless they expect something in return; therefore, Scrum members need motivational support by extrinsic and intrinsic rewards.          5. Go for Extreme Programming (XP)     Extreme Programming (XP) is an Agile framework powered by the practical values of courage, communication, feedback, simplicity, respect. Make it a part of your Scrum strategy.   Conclusion:  The zero-gap knowledge sharing through the fastest route is the key to success in Scrum projects. It is also true that one roadmap doesn't take everyone to the desired destination but the strategy with clear vision and goal matters; and, same is the case with knowledge sharing in Scrum. The 'Professional Scrum Product Owner (PSPO)' and 'ScrumMaster (CSM) Certification Trainings' help you deliver the best quality product at the earliest through strategic knowledge sharing system.
Rated
4.0
/5 based on
39
customer reviews