Project Manager Salary Guide 2021
By
KnowledgeHut
Project management skills and expertise are in demand globally, and earning potential remains promising. The Project Management Institute (PMI)regularly runs a salary survey to find out what kind of salary project managers draw across industries and across geographies. This is probably one of the most comprehensive salary surveys conducted for any job type. Earning Power: Project Management Salary Survey—Eleventh Edition (2020), the latest salary survey from the Project Management Institute (PMI) equips practitioners with the most comprehensive view of project managers' earnings from 42 countries around the world.  Greater awareness of how skill level, experience and certifications impact salary can give practitioners considerable earning power in a dynamic job market. And this critical data can help recruiters, human resources and compensation professionals establish fair and equitable salaries for project management roles within their organizations. Some of the data you will discover in this PMI report might surprise you. In this article, we give you the complete lowdown on the findings of the survey.Data gathered The scale of the PMI salary survey is vast: over 32,000+ project managers across industries and verticals, across the globe. This sample size is a good representative of the population and provides a realistic representation of salary figures. Quite a wide variety of information is collected by PMI's team – position, years of PM experience, highest formal education, degree in project management, PMP® status, training per year, type of project, avg team size, project budget, and many more – from the sample size from each of the 42 countries. The report is of about 360 pages long, with quite a detailed information segregated by countries.One can thus slice and dice the figures to extract an amazing amount of insights into how project management in general and PMP certification can impact the salary of employees across industries, verticals, positions, and geographies. The top3 countries The top 3 countries on median salary figures were: Switzerland ($132,086) United States ($116,000) Australia ($101,381)The verdict "There's never been a better time to be a project manager", states the PMI Salary Survey, Eleventh Edition (2020).But what the report truly indicates is that there has never been a better time to be a PMP® certified project manager. The final verdict? Here it is: Respondents with PMP® certification report 22% higher median salaries than those without PMP® certification. Project Manager salary ranges Candidates with a PMP certification are prioritized over non-certified candidates. They are also more likely to get better compensation. However, the median salary depends on several factors such as their country of residence, years of experience, position or role and the average size of projects managed, including average project budget and average project team size. Project Manager salaries by countryCountriesMedian SalaryUSA$116,000India$28,750Singapore$71,279Hong Kong$76,607United Arab Emirates$81,665Project Manager salaries by years of experienceYearsUSAIndiaSingaporeHong KongUnited Arab Emirates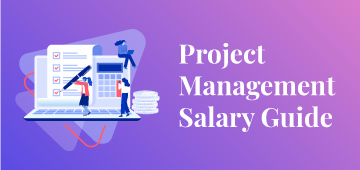 Project Manager Salary Guide 2021
Project management skills and expertise are in dem... Read More
Project Management: What's Trending in 2021
By
KnowledgeHut
Project management is the practice that is used to initiate, design, execute, control, and close a team's work in order to reach specific objectives and fulfil specific success criteria at the specified time. The main challenge of project management is to achieve all project objectives within the given limits.A decade ago, managing projects was difficult and challenging. It was difficult to set clear goals with less project management tools and projects were being managed by smaller teams with simpler projects.Fast forwarding to 2020, the scenario is completely different as Project Management seems like a phoenix rising from the ashes. The teams are no longer small, nor are the tasks, and the goals are defined with a proper system.The project management industry is quickly evolving, keeping pace with advanced technologies, tools, and the latest trends.Today, we will discuss the top 5 Project Management global trends in 2020.1. Artificial Intelligence (AI) & Automation Will Impact ProjectsArtificial Intelligence has had a very positive impact on projects. According to a PMI report, software development, aerospace, healthcare and financing all implement Artificial Intelligence in their way of managing projects.The first thing project managers need to do is take AI into account in project management and then learn how to utilize it for successfully completing projects.Using AI in automating data will make it easier to handle projects than before. Moreover, you can form positive business relationships with your team members and clients, resulting in proper coordination and transparency.It's quite common to witness poor estimates and unknown external factors pushing the deadline. Artificial intelligence can calculate the duration, cost and progress of a project properly and predict realistic project schedules.2. More Project Managers Will Incorporate Hybrid Project ManagementEvery project is created differently and differs in methodology and execution. No wonder the concept of hybrid project management is becoming increasingly popular and with every passing day, many Project managers and Scrum masters are combining more than one methodology.According to PMI reports, Hybrid project management aims to combine standard project management techniques with the agile methodology.When the hybrid model, such as combining a traditional approach is implemented with an Agile process, team members from different points of view and work styles will collaborate and achieve more flexibility, dedication, and productivity in their own way.Project managers are inclining to this flexible approach of projects in the current year. A combination of agile and traditional methodologies is best suited in a multi-project environment, where complex parts are executed using agile, and a traditional method is used for the simpler parts.3. Managing Projects Will Become Easier with Emotional Intelligence (EI)It seems strange, but project success is related to humans understanding and realizing emotions. How? According to PMI.org emotional intelligence can strongly predict performance no matter what job you do. It allows clients, team members, sponsors and management to interact with each other with clarity, handle challenges efficiently and make committed choices to act strategically and swiftly. EI is now an essential technology for a successful business outcome.Understanding the emotions of the team members and dealing with different personalities ensures that the project keeps progressing at a smooth and constant pace. This is an invaluable leadership ability for project managers around the world.Therefore, it becomes more important than ever to learn about emotional intelligence and what drives people to predict future project success.4. Remote Working is on the RiseThe trend of working remotely is now extremely common and this will go on in future too. There are a lot of advantages when people work remotely. It offers more flexibility and saves a lot of time as you don't need to travel to your workplace. The costs to the project and company get further reduced leading to the development of talent. According to the results of a survey by Wrike, 83% of respondents work remotely every day for at least one to two hours. 43% of them reported that they work remotely now, more than they did a couple of years ago.When working remotely, projects will be managed by:Setting up daily, stand-up meetings and calls to stay updated on the progressHaving your team members keep you updated on any project changes or updatesUsing online collaboration tools such as Microsoft Planner to collaborate with team members and never miss out on any changes or updatesDoing quarterly individual assessments in a yearThe future of project management will witness a steep rise in next-gen project managers, project management offices, and more focus stepping up cybersecurity. Project managers should pay attention to these trends to successfully lead their teams.5. More Jobs Will be Available for Project ManagersProject managers are involved in every possible industry. According to 'The Project Management Institute (PMI) report' last year, the project management labour force is predicted to grow by 33 percent in over 11 countries by 2027. There will be a wide range of jobs for project management and these are estimated to grow over the next 10 years. Some of them are in industries like: Management and Professional ServicesManufacturingFinance and InsuranceInformation Services and PublishingConstructionUtilitiesOil and GasBy 2027, nearly 88 million professionals will be required in project management-oriented roles. The first in the race to hiring are China and India forming more than 75 percent of the total project management-oriented employment.The report further stresses that project managers are key in delivering successful projects and products. Acting otherwise can potentially create loss of nearly US$208 billion in GDP over the 10 years in the 11 countries examined.With the new trends of 2020, project management will be playing a major role in fastening product development with its new technologies, and in turn, increasing workflow efficiency. Owing to its exponential growth, multiple job opportunities will be created and staying on top of the latest trends will give one the leverage to make the most of such changes.

Project Management: What's Trending in 2021
Project management is the practice that is used to... Read More
The PMP® Exam Blueprint For 2021
By
KnowledgeHut
Preparing for your PMP® exam might seem like a struggle, but the end result is quite rewarding. From the initial application process, you need to go through a lengthy procedure to become a PMP® certified professional. The PMP® exam tests the professionals on the five project management processes: Initiating, Planning, Executing, Monitoring and Controlling, and Closing.  It is also important for the candidates to have a thorough understanding of the nine knowledge areas under project management, which includes integration management, project scope management, time management, project resource management plan, procurement management, cost management, and time management.The PMP® certification is a validation of a professional's experience in project management and is offered by the Project Management Institute (PMI) to those candidates who qualify the PMP® examination.The process of preparation can be quite challenging for a candidate who is preparing for a PMP® certification. This article discusses the details of the PMP® exam, giving an insight into the prerequisites, layout of the exam and some tips on how to ace the exam the first time.PMP® Examination FormatThe PMP® examination contains a total of 200 multiple-choice questions. Out of these 200 questions, 25 questions are 'unscored questions', that is, they do not affect the exam score. These questions act as an effective and admissible way to test the validity of future examination questions. The questions are placed and are asked randomly throughout the examination. It is very important to keep in mind that the unscored questions cannot be distinguished from the scored questions. Hence it is important that all the questions are answered with the same level of precision.No. of Scored QuestionsNo. of Unscored QuestionsTotal number of Questions17525200The standard method of PMI  examination is Center-based Testing (CBT). While paper-based Testing is also available, but only under limited circumstances.The allotted time duration for completion of the exam is 4 hours. There aren't any scheduled breaks during the examination, though a small break can be taken if needed. If any break is taken during the exam, the exam clock time does not stop but continues to count down.Before you begin taking the exam, you will be shown a tutorial explaining the process of the exam. It's recommended to go through this video that takes around 15 minutes. Further, your PMP® exam will be followed by a survey. The time for both excludes the four hours of the examination during which you need to answer 200 questions.Allotted time for the Examination4 hoursNew PBT Policy effective from 1 July 2017The Paper-based testing for the PMP® examination is available under limited circumstances. The instances are listed as follows:Distance to a Prometric CBT (Centre-based testing)  site exceeds 240 km (150 miles)A Prometric CBT site isn't available in the country of residence and travelling across borders is prohibited/burdensome.As of 01 July 2017, the price for PBT exam has been changed, which now equals the CBT prices.NOTE: It should be indicated during the certification payment process if the candidate will be opting for a centre-based or a paper-based examination. In the case of PBT examination, the site location, date and group testing number on the application should be included as well.How are the PMP® examination questions developed?The questions which are asked in the PMP® examination are:Developed in accordance with the standards of  IOC/IEC 17024Developed and are validated independently by global work groups of PMP® certification holders.Monitored via psychometric analysisAccording to the specifications made in the PMP® Examination Content Outline.Referenced to the present project management titles, which include but not limited to PMI 's global standards.Are any language aids provided for the PMP® examination?PMI  examinations are administered in English. However, for the questions and answers of the PMP® examinations, language aids are provided with no additional costs.Language Aids are available in 14 languages, which are stated as follows:ArabicHebrewBrazilian PortugueseItalianChinese (Simplified)Chinese (Traditional)JapaneseKoreanFrenchRussianGermanSpanishPolishTurkishThe language aids are provided when the examination is being administered. They are protected under the PMI  Test Security and Confidentiality rules.NOTE: If a language aid is required, it should be indicated as a part of the payment process, that is, while submitting the application online; or as a part of the application process, if a paper application is being submitted.The post-exam survey and pre-exam tutorial are administered only in the English language. The language aid is provided only for the PMP® examination questions and answers.What is the Blueprint of the PMP® Examination?The PMP® examination blueprint, which is depicted in the table below defines the proportion of questions which are asked from each domain. These percentages determine the number of questions that will appear in the examination, covering all the domains and process groups of the project management. The following is the blueprint:Blueprint of the PMP® ExamDomainPercentage of QuestionsInitiation13%Planning24%Execution31%Monitoring and Controlling25%Closing7%TOTAL100%Further, let's discuss the domains, tasks, knowledge and skill statements which are defined by the Role Delineation Study. There are multiple tasks under each domain which are measured through the process of PMP® certification.Domain I, Initiating - 13%Task 1: Carry out a project assessment based on the available information, meetings with stakeholders, and the lessons which are learned from the previous projects.Task 2: Figure out the key deliverables to direct the achievement of project goals and manage customer expectations based on the business requirements.Task 3: Use appropriate tools and techniques to perform stakeholder analysis so that expectations can be aligned and support can be gained for the project.Task 4: Recognise high-level risks, constraints, and assumptions based on the historical data, current environment, organisational factors, and expert judgement, so that an implementation strategy can be proposed.Task 5: Engage in the process of development of project charter by compiling and analyzing the gathered information so that it is ensured that the project stakeholders agree on its elements.Task 6: Acquire the project charter approval from the sponsor, so that the authority assigned to the project manager can be assigned, while at the same time commitment and acceptance can be gained.Task 7: Perform benefit analysis with relevant stakeholders so that the project alignment with organizational strategy can be validated.Task 8: Ensure that there is a common understanding of the key deliverables, milestones, as well as their roles and responsibilities by informing the stakeholders of the approved project charter.Knowledge and SkillsAnalytical skillsBenefit analysis techniquesElements of a project charterEstimation tools and techniquesStrategic managementDomain II, Planning - 24%Task 1: Based on the project charter and lessons learned, review and assess the project requirements, constraints and assumptions with the stakeholders.Task 2: Based on the approved project scope and using scope management techniques, develop scope management so that the scope of the project can be defined, maintained and managed.Task 3: Based on the project scope, resources, schedule, approved project charter, and other information, plan the cost management using estimating techniques so that the project costs can be managed.Task 4: Based on the approved project deliverables and milestones, scope, and resource management plans, develop the project schedule so that a scheduled completion of the project can be managed.Task 5: Come up with a Project Resource Management plan where the roles and responsibilities of the project team members can be defined so that a project organizational structure can be created and guidance can be formed regarding how resources will be managed and assigned.Task 6: Work on a communication management plan which will be based on the project organizational structure and stakeholder requirements, so that the flow of project information can be defined and managed.Task 7: Based on the project scope, budget, and schedule, create a procurement management plan. This ensures that the required project resources will be available.Task 8: To prevent the occurrence of defects while at the same time control the cost of quality, come up with a quality management plan to define the quality standards for the project and its products which will be based on the project scope, risks, and requirements.Task 9: Work on change management so that the changes can be managed and tracked.Task 10: Develop a risk management plan. Identify, analyse and prioritize the project risk; create a risk register, and define risk response strategy to do so. This way, the uncertainty and opportunity throughout the project life cycle can be managed.Task 11: Present the project management plan to the relevant stakeholders in accordance with the applicable policies and procedures, so the approval to proceed with the project execution can be attained.Task 12: Conduct kick-off meeting, communicate the start of the project, and other relevant information to engage stakeholders and gain commitment.Task 13: Develop a stakeholder management plan after analyzing the needs and potential impact so that the stakeholders' expectations can be managed and can be engaged in project decisions.Knowledge and SkillsChange management planningCommunications planningEstimation tools and techniquesLean and efficiency principlesQuality management planningRegulatory and environmental impacts assessment planningScope deconstruction (e.g., WBS, Scope backlog) tools and techniquesStakeholder management planningWorkflow diagramming techniquesCost management planning, including project budgeting tools and techniquesContract types and selection criteriaHuman resource planningProcurement planningRequirements gathering techniquesRisk management planningScope management planningTime management planning, including scheduling tools and techniquesDOMAIN III, Executing - 31%Task 1: Follow the human resource and procurement management plans by obtaining and managing the project resources so that the project requirements can be met.Task 2: Lean and develop the project team to manage the task execution based on the project management plan so that the project deliverables can be achieved.Task 3: Use appropriate tools and techniques to implement a quality management plan. This is done to ensure that the work is being performed as per the required quality standards.Task 4: Follow the change management plan to implement the approved changes and corrective actions so that the project requirements can be met.Task 5: Follow the risk management plan to implement the approved actions so that the impact of risks can be minimized while at the same time, the advantage of opportunities on the project can be attained. 'Task 6: Follow the communication plan and manage the flow of information so that the stakeholders are kept engaged and informed.Task 7: Follow the stakeholder management plan to maintain the stakeholder relationship so that continued support can be received and expectations can be managed.Knowledge and SkillsContinuous improvement processesElements of a statement of workProject budgeting tools and techniquesVendor management techniquesContract management techniquesInterdependencies among project elementsQuality standard toolsDomain IV, Monitoring and Controlling - 25%Task 1: Use appropriate tools and techniques to measure the project performance so that any variance and corrective actions can be identified and quantified.Task 2: Follow the change in the management plan and manage changes to the project so that the project goal remains aligned with the business needs.Task 3: Use appropriate tools and techniques to meet project requirements and business needs in order to verify that the project deliverables conform to the quality standards which has been established in the quality management plan.Task 4: Monitor and assess the risk to determine if exposure has changed and evaluated the effectiveness of response strategies so that the impact of risks and opportunities on the project can be managed.Task 5: Review and update the issue log as well as determine corrective measures by using appropriate tools and techniques so that the impact on the project can be minimized.Task 6: Use lessons learned management techniques to capture, analyze, and manage the lessons learned so that continuous improvement can be attained.Task 7: According to the procurement plan, monitor the procurement activities so that the compliance with project activities can be verified.Knowledge and SkillsPerformance measurement and tracking techniquesProject control limitsProject monitoring tools and techniquesQuality measurement toolsRisk response techniquesProcess analysis techniquesProject finance principlesProject quality best practices and standardsRisk identification and analysis techniquesQuality validation and verification techniquesDomain V, Closing - 7%Task I: Collect the final acceptance of the project deliverables from the relevant stakeholders as confirmation that the project scope and deliverables were achieved.Task II: According to the project plan, transfer the ownership of deliverables to the assigned stakeholders so that the project closure can be facilitated.Task III: Obtain financial, legal and administrative closure via the accepted practices and policies so that a formal closure of the project can be attained and a transfer of liability can be ensured.Task IV: According to the communications management plan, prepare and share the final project report so that the project performance can be documented and conveyed as well as project evaluation can be assisted.Task V: Collect and combine the lessons that were learned throughout the project and conduct a project review so that the organization's knowledge base can be updated.Task VI: Archive the materials and project documents by making use of the generally accepted practices so that statutory requirements can be complied with and for potential use in future projects and audits.Task VII: Use appropriate tools and techniques to get feedback from relevant stakeholders so that their satisfaction can be evaluated.Knowledge and SkillsArchiving practices and statutesContract closure requirementsFeedback techniquesProject review techniquesActive listeningBenefits realizationBusiness acumenCoaching, mentoring, training, and motivational techniquesConfiguration managementCustomer satisfaction metricsDecision makingDiversity and cultural sensitivityExpert judgment techniqueGenerational sensitivity and diversityInterpersonal skillsLeadership tools, techniques, and skillsMeeting management techniquesOrganizational and operational awarenessPresentation tools and techniquesProblem-solving tools and techniquesQuality assurance and control techniquesRisk assessment techniquesStakeholder management techniquesVirtual/remote team managementCompliance (statute/organization)Close-out proceduresPerformance measurement techniquesTransition planning techniqueApplicable laws and regulationsBrainstorming techniquesChange management techniquesCommunication channels, tools, techniques, and methodsConflict resolutionData gathering techniquesDelegation techniquesEmotional intelligenceFacilitationInformation management tools, techniques, and methodsKnowledge managementLessons learned management techniquesNegotiating and influencing techniques and skillsPeer-review processesPrioritization/time managementProject finance principlesRelationship managementSituational awarenessTeam-building techniquesTips for passing and preparing for PMP® ExamPMP® exam requires a lot of dedication and efforts in order to clear it at one go. The following tips will surely help you to prepare and pass your PMP® exam:Memorise all formulas to easily answer the math questions.Spend around 4 hours to practice full sample exams at one sitting.On the day of your exam, use your time effectively to answer 200 questions within 4 hours. You will have 1 minute to answer each question.Answer all questions, do not leave any question blank.Use the process of elimination for obviously incorrect answer options to maximise probability in case you are not sure about the correct answer.Avoid spending too much time on any single question. If you are spending more than 2 minutes on a single question then you can make your best guess for the answer and mark it for review at the end of the exam.Try to reserve the last 10 minutes to review the marked questions.Read all the answer options before selecting an answer.Keep in mind that some questions may provide hints to other questions in the exam.Wear comfortable cloth and footwear on the day of your exam.To wrap it up!The PMP® certification acts as a validation of a professional's experience in project management and is a challenging process as well. Start preparing well for the five domains (Initiating, Planning, Executing, Monitoring and Controlling, and Closing) in advance so that you can ace the examination and get nearer to achieving your dream career. All the best!

The PMP® Exam Blueprint For 2021
Preparing for your PMP® exam might seem like a st... Read More