Projects were never simple.

But they seem to be getting less so. Not only is the external environment more challenging, but we now have to balance the traditional need for rigor, which predictive methodologies give us, with the new desire for agility, and all the options for Agile Project Management.
Welcome to the VUCA World
The acronym VUCA stands for Volatile, Uncertain, Complex, and Ambiguous. It was originally applied to the 21st-century military theatres of operations. Now, the old-fashioned war movie simplicities of friend or foe no longer seem to apply. These are environments where the rules seem to change rapidly, along with the technology, the tactics, and the politics.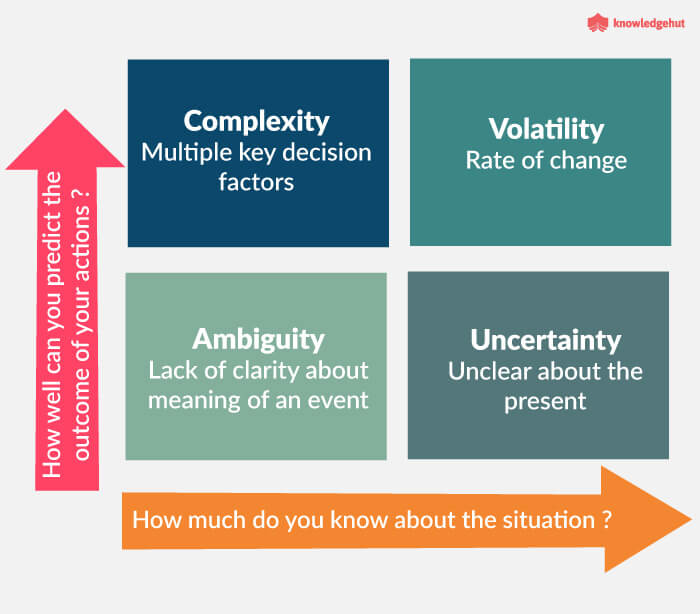 Does that sound familiar?

Those of us who are fortunate to work in a safe project environment of a modern office, factory or warehouse don't put our lives at risk whenever we come to work. But we do still have to deal with the impacts of constant change, shifting priorities, and flexible allegiances.
So, what can we do to cope? I'd like to make a few suggestions.
A Compelling Cause
The benefit of a well-defined project is that it has a single, compelling goal to drive you. Where you can separate bigger, more complex projects into a number of smaller single-goal projects.

Use these goals as your anchor, to remind you what you need to be doing and why. Build stage gates into your projects, and at each one, actively review the project goals against business needs. Because, in a volatile world, your priorities may change.

The Gemba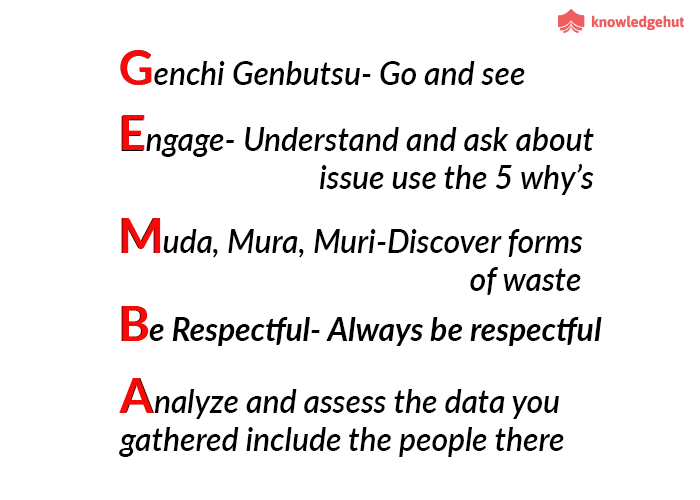 The Gemba is a Japanese concept of 'the place where it happens'. In military jargon, we have the ground truth. Yet too many project managers spend their time in meetings or, worse, behind a screen.To help cut through uncertainty and ambiguity, physically go to where people are working on your project, the problem is occurring, or to your stakeholder's office.

Strategic Networking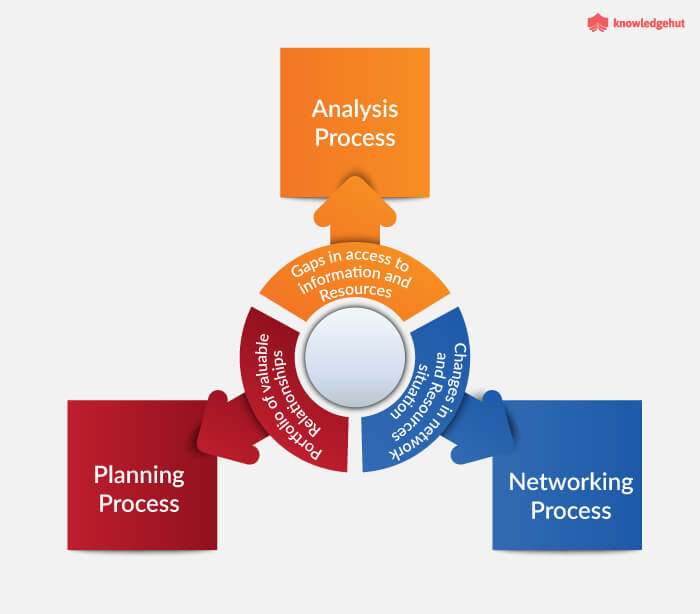 Project allegiances may shift, but long-term alliances make you stronger. They create political flexibility and provide emotional support.Go beyond simple stakeholder engagement and amplify your project performance by building collaborative partnerships. But remember, in a volatile and uncertain environment, you will need to constantly invest in maintaining the quality of these relationships.

Powerhouse Peak
Project managers typically thrive under pressure. But, under too much pressure, even we can crumble. But equally, without enough pressure, we easily get bored and inefficient.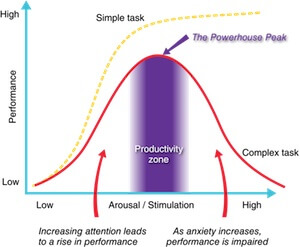 The Powerhouse Peak is the sweet-spot between boredom and overwhelm. Get there by designing your work so that it:
Has clear and worthwhile outcomes
Stretches you to your limit
Allows you to monitor progress and quality as you go
The Best Thinking Mode for the Task
There are different thinking modes and you need to choose the right one for each situation. Before jumping in, reflect on which is the best:
Sometimes you need to respond quickly and instinctively. If the situation is complex but you are familiar with it, intuition will guide you well.
But, for less familiar situations, intuition will often let you down and you need the rigor of careful consideration.
Always carve time out of your week for half an hour of quiet thinking time. There you can access your deep insights and creativity.
And sometimes rational thinking is not enough. You need to open yourself up to people's emotional responses and call upon your empathic understanding of the situation.
Constructive Conduct
There are two priorities only in project management:
Delivering your project
Doing so in an ethical and accountable manner
Everything else is tactical. So, what matters when you are under pressure is not blind adherence to petty rules. It's an iron commitment to the principles and values that make-up you, your organisation, and what you stand.

Treat people well, and do what is right for them. When you behave compassionately and constructively, you'll earn the loyalty and commitment of your team. That's worth far more under pressure than any number of rules.

Horizon Scanning
Be a Meerkat. From time to time, they stop what they are doing and put their heads up, stand on tip-toes, and scan the horizon for dangers or opportunities.

Do the same. Make time in your day for a systematic inventory of your project and what is around the next bend. Building an awareness of your environment will prevent you from being caught out by the volatility and uncertainties of life.

I like to inventory what I call the SPECTRES of the future:
Social changes
Political pressures
Economic forces
Commercial considerations
Technological shifts
Regulatory regimes
Environmental factors
Security priorities
Powerhouse Project Management Modes
When shift happens, and one of your SPECTRES looms on the horizon, you need to respond appropriately. There is no single style of good project management. Instead, you need to pick the right one for the circumstances. Which of the six Powerhouse modes will you choose to deploy:
Calming and decisive leadership
Exploration to resolve uncertainty
Lock in certainty with a clear process
Steady problem resolution with fix-it mode
Direct activities to avert danger or a crisis
When others know what to do, support them
The following diagram best explains how to harness a VUCA environment for the best outcomes.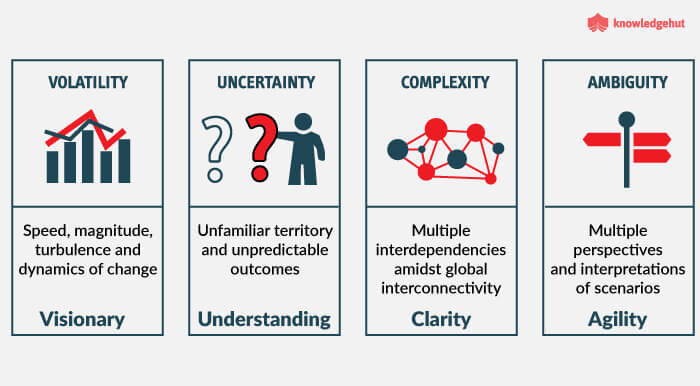 Curiosity
In a volatile, uncertain, complex, and ambiguous (VUCA) world, you can never afford to stop learning. Otherwise, before you notice, you will be unaware of the new things you need to know and understand.

At least once a week, take a step back and reflect on what has happened. Make time for reading and conversations. Continuous learning and growth is the mark of a true professional, and this has one thing at its heart: Curiosity.

The Powerhouse Loop: The Ultimate Success System
One simple cycle keeps your work on track in uncertain times: The Powerhouse Loop.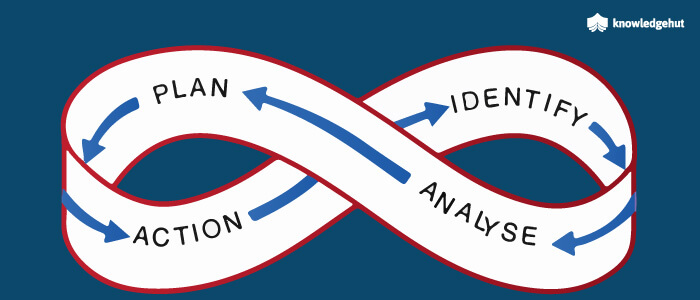 Identify your opportunities, analyse them, put in place a plan, and take action. Then identify your progress or setbacks, analyse them, make a new plan, and take more actions.

The Powerhouse Loop never ends: it articulates the secret to success in anything: 'intelligent persistence' - keeping going through adversity, adjusting where necessary, and stopping when it no longer makes sense.

This is how to do projects. It's at the core of traditional, planned project management, and it is at the heart of the Agile approach to projects too. This is the key to staying adaptable in a VUCA project environment.