How Important Is Project Monitoring And How Do We Implement It Through AI?
By
KnowledgeHut
Project Monitoring plays a vital part in project management as well as the project manager's decision making processes. However, it is a method often overlooked and only done for the sake of fulfilling the requirements of a project management plan. But if put into practice, project monitoring can help project managers and their teams foresee potential risks and obstacles that if left unaddressed, could derail the project. It clarifies the objectives of the project, links the activities to the objectives, sets the target, reports the progress to the management and keeps the management aware of the problems which crop up during the implementation of the project. It supports and motivates the management to complete the project within the budget and on time.   What is Project Monitoring? Project Monitoring refers to the process of keeping track of all project-related metrics including team performance and task duration, identifying potential problems and taking corrective actions necessary to ensure that the project is within scope, on budget and meets the specified deadlines.  To simply put, project monitoring is overseeing all tasks and keeping an eye on project activities to make sure you're implementing the project as planned. The process of project monitoring begins during the planning phase of the project. During this phase, it is important to define how the project success will look like and how the goals can be measured using KPIs (Key performance indicators). Why is Project Monitoring important? When project managers make important decisions without verified data, it is like taking a stab in the dark. Your decisions will be based on very little to no evidence, so the action may not be very efficient and could only be a waste of time and resources.  Getting a PMP certification will help you grow and become a successful, object-oriented Project Manager.   That's why it is important to monitor projects diligently and use the data you gathered to come up with intelligent decisions. Here are some questions answered through project monitoring: Are tasks being carried out as planned? Are there any unforeseen consequences that arise as a result of these tasks? How is your team performing at a given period of time? What are the elements of the project that needs changing? What is the impact of these changes? Will these actions lead you to your expected results? Automated tools and technologies can simplify the tedious process of project monitoring. Most project managers have already adopted project management tools to delegate tasks and monitor their projects. However, project monitoring is a complex process and there are only a few project management apps out there that can support the project manager's requirement to have laser-focus on individual tasks and team efficiency. Types of Project Monitoring: Project Monitoring can be attained via: Staff Meetings, which can be conducted on a Weekly, Monthly or an Annual basis. Partners meeting, Learning forums (FGD, Surveys) or Retreats. Participatory reviews by the stakeholders Monitoring and Supervision Missions that can be Self, Donor or Joint. Statistics or Progress reports How to implement Project Monitoring and Control in projects? The following are the steps to implement Project Monitoring and Control (PMC) in projects: Monitor the parameter of project planning: It requires the monitoring of project parameters like effort, costing, schedule, timeline, etc. It is the responsibility of a Project Manager to track such metrics while working on a project. Monitor Commitments: Being a Project Manager, you will have to keep track of the commitments of different stakeholders in the project. The stakeholders can include anyone: the team members, management, peers, vendors as well as clients. Monitor the Project Risks: It is important to keep a track of all the risks that might be involved with the project. There are various types of risks that can be involved in a project, including process, people, technology, tools, etc. Data Management monitoring: Keeping track of all of the configuration items, which includes software, hardware as well as documentation of the project. Monitoring the Stakeholder involvement: As a Project Manager, it is important that you keep track of how all the stakeholders are involved in the project. This can be done through different types of meetings, status reports, etc.  Manage Progress Reviews: Conduct and manage the project progress reviews with the help of different techniques which includes the work progress of team members, client meetings, milestones reviews, etc. Based on these activities, various status reports are created, which are shared with the stakeholders as well. Manage actions to closure: Based on the progress of the project, it is important to take corrective actions to get control over the progress of the project plan.  These corrective actions are then tracked by the Project Managers till the project closure or until the progress is under control. Why Project monitoring? Project monitoring aids various purposes. It brings out the problems which occur or which might occur during the implementation of the project and which demands solutions for smoother progress in the project. Effective monitoring helps in knowing if the intended results are being achieved as planned, what actions are needed to achieve the intended results during the project execution, and whether these initiatives are creating a positive impact towards the project execution. To assess the project results: To know how the objectives are being met and the desired changes are being met. To improve process planning: It helps in adapting to better contextual and risk factors which affect the research process, like social and power dynamics. To promote learning: It will help you learn how various approaches to participation influences the outcomes. To understand stakeholder's perspectives: Through direct participation in the process of monitoring and evaluation, learn about the people who are involved in the research project. Understand their values and views, as well as design methods to resolve conflicting views and interests. To ensure accountability: To assess if the project has been effectively, appropriately and efficiently executed, so that they can be held accountable. 3 Ways to Track and Re-Plan a Project It is said that projects never go according to what we have planned. Hence, one must be ready to make any amendments as needed. You can also opt for the following three-step approach: Check and understand the progress of the project: Before starting to re-plan your project, you should be sure of the current state and status of the work. Setting up a meeting for the whole team together to get to know about the updates of the current work, upcoming tasks and issues will be beneficial. Also, recognize the important milestones in this meeting. Search for and Manage Exceptions: Stay on a look-out for exceptions like risks, issues and change requests. Open issues will have to be resolved so that roadblocks can be removed, and a risk mitigation plan will have to be developed. Re-plan the project: You have an idea of how to re-plan the project. The following steps will help you do so: Keep the important project documents updated, which includes the project charter. Share the new plan with the shareholders. As per the demand, re-assign the work. Communicate with the team members regarding the new assignments and send automated reminders to them. As required, make changes on the project site with the updates reports and dashboards. Project Monitoring with KnightSpear's AI Work Coach Isabella KnightSpear has a practical way of helping project managers to monitor their projects and team's performance. With the help of Isabella, KnightSpear's AI work coach with machine learning capability, the information you need for project monitoring is handed over to you so you can spend less time gathering and interpreting data and more time taking action instead. Isabella, the KnightSpear's AI-enabled chat-box work coach, can process data within the app. Accordingly, they respond to the project managers with reports and suggestions on how they can manage tasks and keep his/her team engaged. Here are some ways by which Isabella helps you with project monitoring. Real-time monitoring of team performance With automated task monitoring, Isabella can monitor how everything is going, including what the team is working on, which team members are stuck on a task or what other tasks need to be done to move forward with the project. Regular status and progress reports Isabella provides the duration summary of a task. It displays the amount of time the assignee has spent on a task and predicts how much more is needed to complete the entire project so you can identify existing issues and make timely adjustments to get things back on track. Providing recommendations and suggestions Isabella can estimate the percentage of project success or failure. She can also predict the probability of tasks going overdue or missing its deadline and provide valuable advice on how you can get the team to work together to prevent this from happening. Ensuring that recommended actions are implemented It's important that the team is clear if there are any changes to the project plan. Isabella can remind the team of any over dues, hanging tasks and issues that need quick resolution so you can drive your team to the direction you are planning to take. In conclusion, project monitoring is important in making the project management plan work to meet your project objectives. It is a part of the project and project management, not an addition to it. Given the data about the team, the project and the prediction of overdue, project managers can customize the project plan and address issues before they happen. With project monitoring, you can identify the most efficient way to manage your resources and continually assess your project status, so you can ensure your project success.
Rated
4.0
/5 based on
10
customer reviews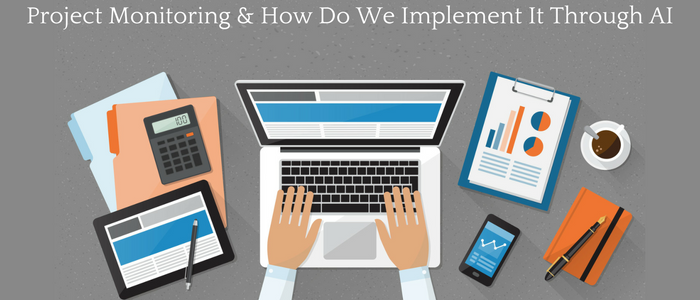 Tips to Clearing the PRINCE2® Examination
By
KnowledgeHut
It takes plenty of advanced planning and preparation to clear an examination with flying colours.In this case, we are talking about PRINCE2® Examinations. It is recommended to follow the tips and tricks given by the experts in PRINCE2® to pass the examinations with success. Moreover, it is expected that the combination of both hard work and smart planning will get you the results that you seek.In the previous article, we discussed the PRINCE2® Foundation Examination, how it is structured, styled and what the criteria to appear for the examination are.However, in this article, we will discuss the tips you need before appearing for PRINCE2® Examinations and the difference between the Foundation and Practitioner Examinations. We will go step by step, covering every aspect in a detailed manner, so that you become aware of exactly what it takes to pass these examinations.At first, let's discuss the tips you will find useful to pass the PRINCE2® Foundation Examination, and after that, we will discuss the same for the PRINCE2® Practitioner Examination.Tips to clear the PRINCE2® Foundation ExaminationThis goes in three steps:Course Preparation and Study TipsExam Preparation TipsExamination Techniques and Tips.1. Tips on studying the courseSit for a sample examination paper. Doing so will enable you to know where you stand and which areas you need to make improvements in, which in turn will raise your confidence level. Attempt a sample paper or two in order to get used to the question format.You may download a sample examination paper from the Axelos website.Analyse the questions which you were either not able to answer or had answered incorrectly. This needs to be done to find out where you went wrong. There is always a proper logical reason why a specific answer is the correct one.There are times when you may not score the pass marks after answering a sample paper at your first attempt. Do not let that dishearten you, because the answers to some of the questions will be covered afterwards.Your knowledge and understanding of the PRINCE2® methodology is the key to meeting the expectations of the Foundation Examination. If you have additional knowledge about different project management practices in your organisation, do not write about them in the Foundation Examination.Always ask questions. Understand the logical reasoning behind every question you ask. Remember the 5 W's and the H.2. Tips to prepare for the examinationPrepare as much as possible before your course begins. You can read a lot of pre-course study material and will benefit immensely from reading the same.Reading the manual will familiarise you with the content that you will study once the main training begins.You will get an hour's time in the Foundation Examination. It will comprise of 60 questions and you will need 55% of the total marks, or 33 out of 60 questions to pass it. It will be a closed book examination, so you will not be able to use the manual.3. Tips to understand the examination techniqueIf we do the math on how long would you have to answer each question, then it will roughly be 60 seconds before you will need to move on to the next one. So do not get stuck with one question for long. If you are taking time to answer a question, then move on to the next one. You can come back for the unanswered question if you have time.Do not leave out any question. Since the examination has a multiple-choice pattern with no negative marking, there is always a minute chance of getting an answer right even if you are not sure about it.Mark your answer on your answer sheet as you go. Don't wait until the end, or you might run out of timeIt is often best to trust your first response to a question. Have confidence in your gut instinct. Sometimes, however, a later question will suggest the answer to an earlier question. Don't hesitate to go back to a question if you need to.Have a pencil sharpener and eraser at hand.Everyone is in the same boat and has the same time allocation, the same number of questions and the same pass mark to attain. You're not the only person going through it. Have faith in the work you did in preparing for the exam.Tips to clear the PRINCE2® Practitioner ExaminationThe Practitioner Examination is tougher in comparison to the PRINCE2® Foundation Examination.As you already know, the paper format for both examinations are similar. However, despite the fact that the PRINCE2® Practitioner Examination has an open book format, the biggest hurdle is dealing with the amount of information to be read and organised for the examination.The UK national average for candidates passing the PRINCE2® Practitioner examination is 73%. Nonetheless, since 2012, students studying a recognised accredited training organisation's PRINCE2® Foundation & Practitioner courses have managed to achieve a pass rate of 83%.There is no need to panic though. You will just need to learn all the important details and master them with the help of the training material provided by the accredited training organisation.It is essential to carefully prepare for the PRINCE2® Practitioner examination to maximize your chances of passing and we will give you tips to help you in answering some of your queries.All you need to do is follow the basic steps.Go through these tips:Make the manual your Bible!That is correct. The Practitioner examination is open book, so you can take the help of the manual during the examination. On the day of the Practitioner examination, you can only take the book Managing Successful Projects with PRINCE2®, which you should be given as a part of your course pack.  The manual has all the information that you may possibly need. If you familiarise yourself with the same, then it will save time in the examination.Prepare your manualEven if you take the manual to the examination hall, you will not have the time to go through its pagesfor each question instead of using it only for the difficult ones.Write down the important details from the book in the form of written and post-it notes. Mark the book with a highlighter pen.Do write in the manual. It is absolutely fine. Doing so with a precise note in the form of text or a figure will make it easier for you to understand the concepts.It is forbidden to include pieces of paper with extra information to your book for the Practitioner examination. The invigilator will check anyway.Highlight the salient sections of the manual with a pen.It is very important to create post-it notes. Although you will be unable to utilise them for additional information, it is a good practice to mark each chapter with a tab, colour-coded to denote guiding principles, themes, processes and appendices.Although it is not easy to find spare time during the examination, try saving 5 minutes for answering some questions which you might have left behind.Keep the appendices in mind.These always provide quick information and definition.The manual is filled with essential appendices. Always be certain of where you need to look to get the appropriate information, especially:Appendix A: Product Description outlinesAppendix C: Roles and responsibilities.If you are well versed with the manual and know your way around it, then you will find it extremely useful when you sit for the Practitioner examination.Practice sample papersPractice makes perfect! Keep practising the sample question papers while timing yourself. This will help you in getting used to the question format and working at a speed required in the examination.The examination is 2.5 hours long (or 3 hours 8 minutes in case if you are a non-native English speaker). You will have to answer a minimum of 38 questions correctly (out of 68 available) to pass.If you get doubts while practising, then you can discuss with your trainers. Doing so will not only help you in eliminating the common mistakes done in the Practitioner examination but also give you confidence on the D-Day.Since the sizes of the classes are generally kept small, each student gets an equal scope on getting their doubts clarified both with their trainers and fellow classmates. This also results in building rapport amongst the students and trainers.Mind MapsGet used to the study material to learn the subject. When you think about the various factors, you start connecting them logically. This can be done by drawing mind-maps.You can create one for every theme and process.Mind-maps are provided in the pre-course material, but you should make your own too. This will help you in the long term and help you relate yours with the ones offered in the pre-course material.Answer as many you canThere is no negative marking in this examination. Just in case, during the examination, you fall short of time but still want to answer all the questions, you still can guess the answers on the remaining questions and mark them on the answer sheet. Who knows, some of your marked answers might become correct and might make a difference between failing and passing the examination.Things that will be provided in the examination:Scenario bookletYou will get a booklet which will have a hypothetical project scenario for you, usually presented as an A4 text sheet. The questions of the examination are based on this very scenario.Question bookletThis booklet comprises of 68 questions and split over 17 topics with each topic being labelled as  'PRINCIPLES, ORGANISATION, DIRECTING A PROJECT' and many more.The questions will be in the same sequence as the topics in the manual.Answer sheetThe answers need to be filled in the grids provided that clearly show which question the grid refers to. You will be provided with a pencil and an eraser.ConclusionHow you are going to fare in the Foundation and Practitioner examination is driven only by the way you plan to study to get PRINCE2® Foundation or Practitioner Certified, or both.But the tips and tricks that we finished discussing in details will help you in clearing both the Foundation and Practitioner examination.We wish you all the best for your preparations!If you are considering working on the PRINCE2® Foundation or Practitioner examination, Knowledgehut offers a variety of project management courses that will help you pass any of the PRINCE2® Certification courses.Are you Interested in learning more?Our PRINCE2® training course are lead by certified, highly experienced professionals with at least ten years of experience.Explore PRINCE2 course now
Rated
4.5
/5 based on
1
customer reviews

Tips to Clearing the PRINCE2® Examination
It takes plenty of advanced planning and preparati... Read More
Why should I Study PRINCE2®?
By
KnowledgeHut
What is PRINCE2®?PRINCE2® or Projects IN Controlled Environments is a process-based methodology for project management. It is used widely by the UK Government and is used and recognized in the private sector, in the UK and internationally. The domain is in the public domain and it provides non-proprietorial practice guidance on project management. It was established by the Central Computer and Telecommunications Agency or CCTA in 1989. It was primarily based on PROMPT, created in 1975 by Simpact Systems Ltd and adopted in 1979 by CCTA as a standard that can be used by Government information system projects.History of PRINCE2®When it was launched in 1989, it superseded PROMPT effectively within the Government projects. PRINCE® is in the public domain and its copyright is with the Crown. PRINCE2® came into existence in 1996 and it has contributed by a consortium of 150 European organizations. Since then, PRINCE2® has gained immense popularity and presently it is a de-facto standard in several UK Government departments for project management and across many United Nations systems too. After it was revised in 2009, this acronym was altered to Projects IN a Controlled Environment. After PRINCE2® was launched in 1996, it went through two major revisions as mentioned below:PRINCE2® 2009' Refresh in 2009PRINCE2® 2017' Update in the year 2017PRINCE2® is a project management method used frequently by people and organizations from different industries and sectors. It is flexible, practical, and innovative. Regardless of the project, whether it is constructing a flyover, an advertising campaign, or developing software, PRINCE2® can help you manage all these aspects. It belongs to the public domain and offers the best guidance to manage any project.Key features of PRINCE2®Following are the key features of PRINCE2®:It is a non-proprietary methodology.It offers the most widely used approaches to manage projects.As it is broad, it can be used in all kinds of assignments.This is accomplished via the management properties of project work.It is based on customer/supplier setting. It ensures that there is a client with a desired product/result who can also pay for its development along with a vendor who can offer the necessary resources along with skills.Benefits of PRINCE2®PRINCE2® is a common language used by dealers, consumers, and businesses. Even though it does not comprise of contract management, it provides all the essential boundaries and controls needed for all to work together within any relevant contract. More importantly, it allows your business to concentrate on the right projects, for the right people and at the right time; by creating the beginning of a project and its end depending on the continued existence of a business case. Certified PRINCE2® Training shall improve your skills as a Project Manager. Some of its top benefits are as follows:It is applicable to all projects.It recognizes project accountability.Its product clarifies what can a task provideIts plans are designed sensibly to meet the needs of various levels in an administrative team.It is grounded in 'management by exception' framework that ensures economic and efficient use of project management time.It makes sure that its takers concentrate on its ability based on its business objectives.It describes a cost-effective and precise report structure.It ensures that the shareholders are characterized adequately in decision-making and development.It ensures learning and constant improvement in organizations.It enhances steadiness in project work and its ability to reprocess assets.It simplifies the valuation and assurance of project work.Effective project management is a challenge in several organizations all across the globe. With proper training and certification in PRINCE2®, you can guarantee the smooth functioning of your projects that meet your business goals and objectives.Top reasons to study PRINCE2®PRINCE2®, Foundation and Practitioner Certifications are considered among the most popular Project Management Certifications all over the world. There are several reasons to do PRINCE2® certification. Some of the top reasons to do this course are as follows:Build and improve Project management SkillsThe main reason that gives the most obvious advantage: much-improved Project Management skills. With PRINCE2®, you will learn to deploy projects better with more efficient Management skills. You shall learn the terminology, methodology, common systems, framework, and process used by a wide number of project managers and know the skills required to successfully initiate, plan, manage, monitor, and execute projects.It is more of a methodologyUnlike other certifications on Project Management, PRINCE2® puts a wider emphasis on Project Management principles compared to its instruction book along with rigid rules. As a reference guide, it says about the stages and processes of a project along with responsibilities and roles associated with it. It may not mention directly the way to manage the subsequent job in the project, but can make you understand the processes and principles of a project vividly and also the manner to manage them. You will be able to tailor your PRINCE2® projects according to your requirements and oversee the projects that you manage closely.You can start smoothlyWhen you choose a certification, the time to prepare/study, costs involved and disruption that it imposes into your professional life is highly important. It provides a unique advantage, which you may begin by preparing for its Foundation exam. It means that you will be able to do an actual Project Management Foundation certification course without spending much time in training or spending lump sum training costs. While doing this certification course, you shall get a complete overview of what you can expect if you were to continue with PRINCE2® Practitioner Certification. This makes the beginning phase of a Project management certification prospect much easier.You shall receive the certificate soonerOnce you have finished the training, you just have to take an examination along with a training provider or take the public exam. There is no complicated registration process and no time-consuming matter audit process. The certificate gets delivered within a few days after clearing the exam.The certification possesses global recognitionThis certification is recognized globally. It was developed in the public IT sector under the UK government's supervision. PRINCE2® is a de facto Project Management in several parts of the world. Private and public sector companies and governments all across the globe are using it and its popularity is growing all over the world including Asia, USA, and Africa. AXELOS Ltd is the owner of PRINCE2® certification to manage US Federal Government Projects to support the demand of US organizations. This certification allows you the opportunity to undertake project work on an international level.PRINCE2® certification enhances employment prospectsA PRINCE2® qualification is great for your employment opportunities. It is a world-class product and it is considered a standard methodology for project management. This is the reason why so many companies all over the world look for staff having PRINCE2® certification. According to the AXELOS PRINCE2® survey in 2016, most of the respondents, especially in the Netherlands and Germany consider PRINCE2® highly valuable to their career.You are not restricted to a single industryPRINCE2® is a Project Management and thus it is not limited to any particular organization or industry. You may use it in any kind of industry or organization, or projects of any scale. This will expand your project work areas immensely. You will be able to apply for a job in different industries.Proof of CertificationYou can easily show your proof of certification. PRINCE2® certification holders are entered in official PRINCE2® successful candidate list. You can check this register online. So, when you apply for a job, you do not have to send copies and documents of PRINCE2® certificates. The online register shall confirm that you have completed the examination successfully and shall mention the date too. It can be searched by putting the candidate's name and number. If an employer or a potential employer desires to check PRINCE2® qualification, you just have to provide him your link and number. This gives you manifold chances of employabilityYou can easily get other certificationsPRINCE2® is a separate project management certification but enjoys global recognition. When you receive this certification, you may get exemptions from appearing in examinations in certain subjects when you study other certifications related to project management.Studying online or in classroomA question that may come to your mind that whether to study this certification course in the classroom or online mode will be suitable? One major consideration is the price of the online course. The cost to gain this certification through classroom training has reduced significantly over the previous few years. To make the classroom training process flexible and accessible, PRINCE2® experts with certification are given approval to coach a certain number of trainees every year.  Nowadays, there are hundreds of certified PRINCE2® practitioners who have passed the exams successfully and are providing classroom facilities.Online PRINCE2® course was once considered to be of lower quality as well as a cheaper study option; however, things have changed in a significant manner with the latest technological developments. Interactive multimedia and high-quality courses are available online that are designed to make your study with fun, engaging, and highly effective. Obvious benefits of studying online are being able to study anytime and from anywhere at your personal pace. Carefully developed online courses are segregated into smaller parts to help memory retention so that you will be able to rewind and go through study material as many times you want which is never possible in classroom mode. You can control the pace you want to learn and study and it shall help you to absorb the course content.With online training, you will not have to worry about your tutor's presence or the pace at which he/she completes the lessons. Online courses go through quality editing and control measures and therefore they maintain great standards. Highly effective simulators completely prepare you for your examination with confidence. If you require any help, you can contact experienced tutors via email or phone.Employers look for employees who can implement PRINCE2® Project Management with skill and confidence. Classroom training is intensive and online training may help long-term memory retention. The online course is of high quality and costs lower than PRINCE2® classroom coaching. With studying at your own speed and your time, you will be confident when to take the exam and get certified.Why implement PRINCE2® in your company?PRINCE2® is Project Management of International Standard and it is recognized as an international product. Mainly it encompasses several years of best practice of project management and offers an adaptable and flexible approach related to all projects. Some of the reasons to implement it in your organization include the following:A consistent and common approachAn organized and controlled beginning, middle, and end.Constant progress reviews against the plan and also against the business.Assurance that a project shall have a business justification.Flexible decision points.Involvement of stakeholders and management at the right place and right time during the project.Good communication links between the project management, the project, and the remaining organization.A means to share and capture lessons learned.A route to enhance project management skills and the organization's staff competencies at all levels.According to a survey, it was found that high-performance projects demand PRINCE2® certified project managers. This is indeed advantageous to the directors and managers of a project as well as the organization. as the resources will be used judiciously and business decisions made more effective. Hence, PRINCE2® has become a widely understood and recognized common language to all the project participants.
Rated
4.5
/5 based on
1
customer reviews

Why should I Study PRINCE2®?
What is PRINCE2®?PRINCE2® or Projects IN Control... Read More