Project Management – The Key Skill of Analytics
By
Abhinav Gupta
Analytics has been around ever since human race learned calculations but it has picked up steam in last few years owing to the hype and powerful marketing done by major internet firms.The term analytics refers to the ability to analyze something and to derive meaningful insights out of it. The insights need not be limited the in count or to a particular field. The insights can vary in size, number or in their relevance for the audience. In fact, if done beautifully, the insights can even lead to another discovery or an opportunity for further analytics.For example: the most recent escalation of one of the social media giants with regard to leaking users' data to one of the analytics firms in Cambridge highlighted this field much more albeit through negative publicity.It seems that the firm was using this data and its analytics capability to help its customers fine-tune their marketing and advertising campaigns for political benefits. The ethical and lawful discussions on this matter will take a long time to settle down.But this episode does show us that analytics is a capability that has immense power to decide our future course of action and it should be used diligently and wisely.This is where Project Management becomes an important key skill for Analytics. That also explains why the new-age IT professionals are taking up project management courses like PMP to validate their skillsets.Why Project Management?Project management is a field dedicated to managing all the aspects of a project, program or key initiatives. If we consider Analytics as one of the projects within a company where, let's say, we have been assigned a team.Now as a project manager, you will be required to manage the team dynamics, team communications, setting the team goals, understanding goals of business owners, governing ethics and rules of the game, punishing the culprits and rewarding the good players of the game.And the bottom line will rest with the Project manager, like it did with Mr. Zuckerberg.How to use project management skills for Analytics field?If you have been assigned as a project manager for the analytics project, immediately your goal should be multi-fold.1) Constitute the team in next few days: Any more delay in this matter will make it difficult for you to develop and deliver high-quality insights in time. Because as clichéd as it might sound, developing key insights by looking into data is no child's play.2) Assign following roles within the team: Your team should have following members, and  their responsibilities should be clear to them.Data gatherer: This person will be required to gather the data relevant to your project from all the required sources.Data validator: This person is responsible for making sure the data collected is in a good state to be consumed and is not incorrect. For this, the person will need to use various data validation programs and methodologies, before he/she confirms the data is consumable.Data organizer: Once you have the data collected, reviewed, validated and ready to be consumed, you need to organize it. Either in form of database tables, or queues or in plain simple excel but you need it organized. And in not only in 1 view or format but in multiple formats. But the key ingredient of delivering an insight comes from the ability to view the data from multiple angles and views; which views and angles will suit your needs best is decided by none other than a data scientist.Data scientist: The person everyone looks up to, the person who gets the maximum respect in Analytics project is a data scientist. This person supposedly knows all the algorithms, data crunching models, views and possible depictions of data. The Data scientist will guide your data organizers and programmers on the actual technical on the ground needs of the project.Programmers: Sharp technical people who know how to code and do it fast. Time is money when it comes to analytics.And some key people with good skills in talking to the data: None other than the project manager himself is best suited to play this role; as long as he/she is comfortable in working with data. I think this is given by default that any good project manager worth his/her salt is able to play with data and talk to it. Still, some people have an uncanny knack of going one step beyond and have the data talk to them. This is where no mathematical model or algorithm will help you. This knowledge and insight comes from observation, communication and being aware of the circumstances driving the project. And who else to have these things better under their control than the project managers themselves?Meet with key business owners of the project and understand their goalsExplain, iterate and re-iterate those goals with your teams especially data organizers, data scientist and programmersStart planning insight development and views on a unified dashboard for everyone to see.These are the top 5 work items that any project manager should do in order to have a working analytics project.3) Tying the loop:Needless to say, ensuring team respects the rules of the team, the correct hierarchical order is set and most important ethics are maintained whereby no consumer data is compromised, leaked or misused is again one of the most important responsibilities of a project manager.If the project manager is juggling multiple responsibilities in the team then the above can be delegated to an additional members known as team moderator.What a Project manager possesses that a Data Scientist can never have?Data scientists are a respected lot. They command respect and have authority wherever they go because they have the tools and techniques to bring out the best of data hidden under the layers of algorithms.But still, there is something a project manager that can make or break the insights that are going to come out of Data. And extra something is: Intuition.This intuition is what tells a project manager whether he should stop now or should the team dig deeper to gain more insights. This intuition is what tells the manager that a particular dead end in analytics [and you will encounter many in the journey] could be another opportunity for a breakthrough.This intuition is gained by the project in the following manner:Through experience. Nothing can beat experience. The experience of dealing with data is very critical here.Through observations. Observing the surroundings. Observing how data and systems interact with each other under different circumstances go a long way in developing the art of understanding data.And finally, through communication. In this case, communication with the business owners. For example, your team might be delivering a lot of insights by reading the data. And they could be right. But if this is what your business owners want then what use will those insights be off? So communicating frequently and keeping everyone on the same page is very important here.Final wordGaining insights from data through Analytics is not only science but an art, as well. It is a beautiful symphony that when played right, makes the data start unfolding itself in front of you without much effort; leaving you with treasures to be enjoyed and delivered.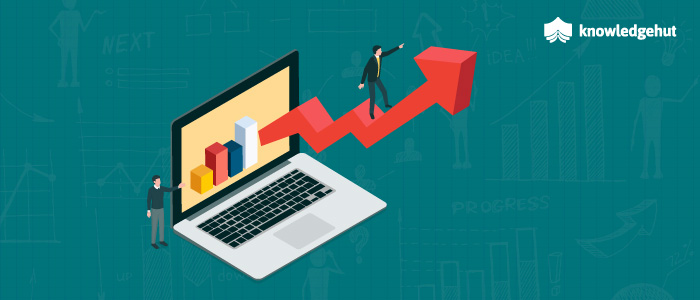 Rated
4.0
/5 based on
2
customer reviews
Project Management: Act On Action Items After Team Meeting
By
Abhinav Gupta
Invariably, all team meetings start with the promise to achieve the mighty goals and a zest to have the decided action plan followed up; only to have zero or little progress even after substantial time passes by.There is something in those confines of the meeting rooms that brings the best of ideas and enthusiasm to make a difference in everyone. But as soon as the team walks out of that door, back to their desks or an informal tea break after the meeting, all the goals, visions and action plans fall by the wayside and life returns back to the same old way of working.Invariably, again, there will be some members in the team who would wonder about what really happened to that action plan that was supposed to make the project shine again and to remove all the blockers; only to be silenced by the non-response of majority of the team.More or less, the response will end with the generic statement that the Manager was supposed to revert with something on some item and there has no update ever since. All the while, the manager is awaiting inputs from the team itself.Have you ever faced such scenarios in your projects and team meetings? If not, then wonderful. Please leave a comment at the end of this blog and share your best practices with us audience unless they consist of corporal punishment for defaulting members. Not a bad thought, though but it will not work in a democracy and even lesser so in a professional environment.So how do we really ensure that team actually owns up to the action items and acts on it towards tangible outcomes after the team meeting?If you have also experienced this same feeling, then do read on.Been there and done that"Been there and done that" syndrome belongs to those conditions where we have tried to break the logjam of above problem by assigning ETAs [expected time to achieve] and owners of those items. That seemed to work up until 2010.Ever since that year, I have personally noticed that even holding people accountable for action items is not yielding any action unless they are grabbed by their collars [in extreme cases and we certainly don't want to go there].So assigning ETAs and owners of those actions is not working anymore.Some of the managers I spoke with modified this approach with a fair bit of success used to have an "action item dashboard" showing in public view such as hallway with item owners clearly called out and their current status marked by Red, Yellow and Green Post-It notes.That trick worked for a whole and it still does but there is a catch in this too.For the first few days, it triggers action on the account of public visibility and it generates public interest also especially of passersby, but then after few days it dies a natural death and nobody gives it a second thought; only to have it replaced by another action plan that came out of another team meeting.The root causesAfter having spent more than a decade in human interaction patterns and ownership attitudes, I came to a conclusion that only 5% of action items fail due to a lack of enthusiasm or interest from the team members.That puts a whopping 95% in the questionable range as to why they do not materialize.I spoke with hundreds of team members on what constitutes as their reasons for not being able to follow through on their commitments of team meetings and following are the responses, arranged in descending order of vote count. I call them "Star struck pattern for Inaction" [copyrighted and Trade Mark by Abhinav Gupta]Those action items are inherently considered secondary to the project deliverables and hence, do not get enough bandwidth.The action items have a dependency on other individual or a group to revert back and that never materializesThe action item is currently blocked due to some technical or logistical issue and to unblock it, the said team members' needs to invest time which simply is not available at hand.The team member is not able to understand how completing the assigned action item will help deliver the end goal, so the sense of urgency is not clear.The action item is theoretical and not feasible in the real world. So not following up on that.It requires the person to go out of his or her comfort zone and that is not going to happen sooner.The above 6 reasons contribute to 95% of action items not materializing out of team meeting. The remaining 5% can be accounted to the "3-Lack Syndrome" [copyrighted and Trade Mark by Abhinav Gupta]:Lack of interest in the action item itselfLack of Interest in the overall well-being of team, project, company or societyLack of Empathy since the problem does not affect them; yet!The proposed solution to this problemIt took me more than 5 years to fine tune this approach into something that delivers sustained output and results irrespective of project domain, team personalities, and action item variations.But before I start delving deeper into the solution, let us understand why the said approach works with better odds than other approaches.See, there is an underlying human tendency that evaluates the person assigning the task to them more than the task itself. If the organizer of the meeting and the corresponding person who assigned them the action items, that Is You, enjoys the trust and authority of the audience then the chances of getting the completion increases by a few basis points immediately.Then comes the second human tendency riding on top of the first one, that is, what is in it for me?Some team members are intelligent and mature enough to answer this particular questions for themselves in private. But some require a picture to be painted for them by the meeting organizer.It is important to understand that the answer for "what is in it for me?" need not be some reward or gold or money at the end of it. But a way that shows the audience that this whole exercise is going to benefit all of us and they are part of "US".Once, these two subconscious barriers are crossed, it becomes very easy to get action items acted upon. But not entirely successful.Because one final frontier is left and that is the practicality of the action requested from the audience.Every individual is intelligent enough to understand whether something is feasible to be achieved in real time or not. Though some intelligent and bold individuals might be willing to push their efforts to achieve the unthinkable, but majority of the audience does not fall into that category.Hence it is the responsibility of the meeting organizer or the conductor to make sure that action items follow these patterns:They should be small enough to be achievableThey should follow a logical pattern of completion leading to the big picture achievementThe owners and their expectations are clearly understood along with the backup plansAnd most importantly, a personalized sync up with action item owners on a regular basis after the meeting is over.Most of us make the mistake of considering rough notes of our meeting discussion as action items and they get floated around in a Snapshot or email format to die a slow death of inaction.To get the action out of your action items, you need to understand the dynamics of the team, people personalities, goal of the meeting and your own personal investment in it.Because no one will invest their money in your project if you do not have any stakes invested in it. Ain't it? Learn more about how you can emerge as a Project Management Professional everyone looks up to.Cheers! And All the best!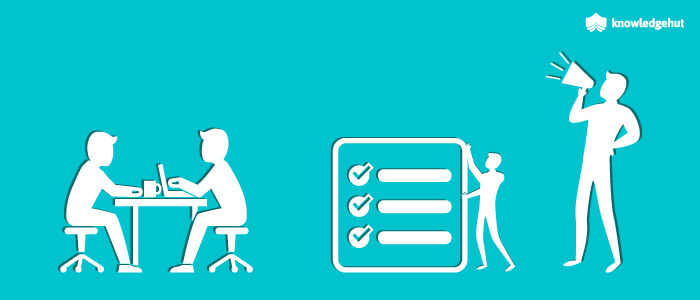 Rated
3.5
/5 based on
7
customer reviews
Key Process Groups In Project Integration Management
By
KnowledgeHut Editor
What is Project Integration Management?As per Project Management Institute (PMIⓇ),  Project Integration Management is the first project management knowledge area, which mainly pertains to the procedures required to guarantee that the different tasks of the project are co-ordinated appropriately.While developing a project, the entire sub-processes are integrated to form a whole project, and that constitutes the concept called 'project handling'.  Project Integration Management consists of the 6 project integration management processes like Initiation, Planning, Execution, project monitoring and control and closing a project.  We will see the importance of project integration management processes in details.  Importance of project integration managementThe motive behind implementing a project integration management is as follows:Managing and coordinating all the tasks with processes to develop a whole project during a project life-cycleConducting a whole project in order to produce an outcome systematically as each process in the project integration management has some purpose to achieve the main project goal.As per the PMBOK® 4th edition, the processes involved in the project integration knowledge areas and steps for implementing project integration management are as follows:6 Project Integration Management processesProcess 1: Developing a Project CharterThe project charter plays a pivotal role in Project Integration Management. A project can't start leaving this process. This process belongs to the Project Initiation phase. It defines the objectives of the project to produce a project charter. The high-level project information includes a name, description and what will be the end product. The project charter helps in authorizing the project in the enterprise to begin the next process.The table below shows the inputs, project integration management tools and techniques, and outputs of the project charter process.A project charter is a key resource of the project information. The project charter anchors the project and should include the following:Mentioning the project title and descriptionStating the business requirements and business caseListing the project targetsDefining the risksIdentifying the resources of the project and technologies neededListing the end productIdentifying the project managers and team members and adding their roles and responsibilitiesDelineating the budgetProcess 2: Developing a project planThe project plan development is the second step in project integration management. It comes under the Planning phase. It takes the output of the other planning processes to create a continuous and logical document that can be used during project execution. This process includes appropriate project planning and generating various project management plans like scope management, cost management, time management plans etc. The project plan directs the execution of the project, documenting various planning assumptions, communicating with the clients etc.  The table below shows the inputs, project integration management tools and techniques, and outputs of the project planning process.The document consists of all the project requirements to meet the end product and deadlines. The statement should include the following:Project objectivesGoalsTasksStakeholdersProject requirements listResourcesBudgetScheduleChange request processCommunication methodologiesProcess 3: Directing and Managing a project workThis is the third process in project integration management and belongs to the Execution area. In this process, the tasks are carried out as described in the project management plan and changes are made according to the project needs. During this phase, the project outcomes are generated and delivered to the stakeholders. This step mainly focuses on delivering the end product to the customers. The table below shows the inputs, project integration management tools and techniques, and outputs of the Execution process. Process 4: Monitoring and controlling a project work This is the fourth phase in project integration management. It belongs to the Project Monitoring phase. User requirements are gathered, plans are made ready and the execution starts. Still, it is not guaranteed to get the actual results as you planned, regardless of whether it is a good plan. Variations from the planned things are measured with the help of monitor and control project work process. Also, this phase includes tracing, cross-verifying, and revealing the progress in order to meet the objectives of the project management plan. The table below shows the inputs, project integration management tools and techniques, and outputs of the Monitor and Control process.Not all changes are good #pmfundas#pmnc18 pic.twitter.com/l70h1rGmA1— PMI Agile (@pmiagile) November 8, 2017Process 5: Performing Integrated Change controlThis is the fifth process in project integration management which belongs to the Project Monitoring and Control process group. You may need to do changes, due to the variations in the planned values or the customer may ask you to do some changes to the project.E.g. The customers might ask for a new requirement or they might require changes in the existing product. Such change requests are evaluated by the Change control phase by finding out the alternative solutions and its impact on the project. Perform Integrated change control phase ensures the appropriate implementation of the required changes in the project.The table below shows the inputs, project integration management tools and techniques, and outputs of the Performing Integrated Change control process.Process 6: Close Phase Close phase is the last step while implementing project integration management belongs to the Project Closing process group. Once the project is finished, this process indicates the formal completion of the project. If all the project objectives are met and the customer agrees to the final product, then that project or phase (phase belongs to a large project) can be closed declaring the project to be completed officially. The table below shows the inputs, project integration management tools and techniques, and outputs of the Close process.Coming to the Conclusion As stated above in the project integration management tutorial, we have studied all the key process groups in project integration management. Also, we have seen that all the projects require a concrete project plan to finally have the desired end product. It is up to the project manager and the project team to create one. Then the project manager must work with the project team to ensure the work is being completed as it was planned. The project manager must follow all the subsidiary project plans, such as the Risk Management Plan, the Schedule Management Plan, and the Communications Plan. Finally, the project manager must work throughout the project to control changes across all the facets of the project.There are the sure-fire ways to succeed through the PMPⓇ Certification training. The training will help Project Managers address these processes and other complex points of interest that are aligned with the same. With the right certifications, you can familiarize yourself with the project management related terminologies, learn ways to gain success in the project and know what works well and what not while implementing a project plan.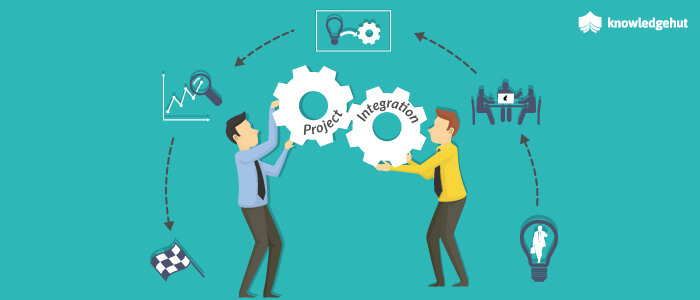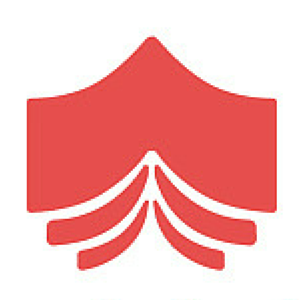 Rated
4.0
/5 based on
5
customer reviews
Common Challenges Faced By First-Time Agile Organizations
By
Parag Tipnis
Finally, you have decided to implement Agile. After a lot of deliberation on whether Agile is right for your organization, and fighting the demons of doubt you have taken the plunge. Maybe you have hired or decided to hire an Agile coach, sent your employees for Agile training, or hired a consultant to rewrite your operations manual. Now you are gearing up to reap the benefits of Agile. But somewhere in a corner of your mind, there is a nagging skeptic asking you whether your organization is ready for Agile. And truly, implementing Agile for the first time can prove to be a herculean task. But as they say, well begun is half done, or the forewarned is forearmed. So gathering information about things that could go wrong or challenges you could face while implementing Agile for the first time may make the difference between failure and success. So here are some things that you need to look out for as an organization implementing Agile for the first time.Expectations from Agile: This is the most common and often the biggest challenge while implementing Agile. It is very important to know what are the expectations from Agile or why has your organization decided to implement Agile. Agile is a project management methodology, and more importantly, it is a philosophy that prioritizes delivery over paperwork. However, one thing that Agile is not, is a cure-all remedy for all maladies. If there are deep-rooted problems in the organization which cannot be helped by Agile then implementing Agile might lead to more frustration. For example, if your organization is struggling to recruit or retain quality developers, or if your sales team is used to making excessive promises to close the deals, then Agile might not be the answer you are looking for. And it may be better to put the house in order before inviting Agile in.Resistance to change: As with anything new, the inertia of established routine is the biggest hurdle. People develop certain habits and practices around their way of work. This is a natural phenomenon which makes work easier and customized to people's pace and ability. For example, a program manager may be used to conduct an hour-long meeting every day with team members from all teams present. This gives him a confidence of being in control of the projects and peace of mind that there are no unpleasant surprises around the corner. If this manager is told that he has to do away with this practice and rely on the daily standups or Kanban boards for overview, it may not be the most welcome suggestion. Here it is important that the employees are not just given a training in Agile methodologies but also an understanding of the Agile philosophy. Employees need to be explained why the organization has chosen to implement Agile and their fears and anxieties addressed.6 challenges #agile teams face as they grow, and our solution. Read now: https://t.co/QXzqYpxMJa pic.twitter.com/FjHhZ4Ienq— Atlassian Jira (@Jira) November 7, 2016Residue from old methodologies: Similar to resistance to change but not quite the same. They say old habits die hard. And sometimes people may truly understand the importance of adopting Agile and genuinely try to implement it. But the spirit of old processes stays with them. So the retrospective is used to track the status of the tasks, instead of looking for challenges and learnings. Sometimes, teams may take ages to create product backlog and move into construction iterations because they are waiting for the requirements to finalize (remember, Agile is geared to handle changing customer requirements). Or sometimes, design documents are added as deliverables instead of treating them as artifacts and sprints are planned around design documents due to poor understanding of Agile.Too much focus on ceremonies and artifacts: When organizations implement Agile, the first thing they do is train some of their employees in Agile, that is one of the many methodologies in Agile. Most often it could be Scrum, Kanban or Lean. But it is important to understand that Scrum, Kanban, Lean or any other methodology are just a part of Agile. A way to implement Agile. And while ceremonies and artifacts are important in each of the methodologies, they do not define Agile. Just like knowing the rules of tennis won't make you a better tennis player or knowing how to operate a vehicle, does not make you a better driver, knowing the ceremonies and artifacts of a certain methodologies does not make you a better Agilist. The real danger is of the core philosophy of Agile, of giving more value to delivery over processes and documentation, can be easily forgotten in the enthusiasm of implementing Agile. And a new methodology just replaces the old methodology without any gain in efficiency.Evaluating Agile implementation: Another challenge faced by organizations implementing Agile for the first time is evaluating the success of their Agile implementation. It is required to define parameters of success for Agile implementation and most often, very erroneously, companies choose form over content in this matter. Thus companies measure how many teams have moved to Agile, or how many projects are following the new methodology. They evaluate whether all ceremonies are being followed correctly and measure the number of stand-ups or retrospectives held. However, it would be ideal if companies rather evaluated how the implementation of Agile has helped them achieve the original goals of Agile implementation. For example, maybe reduction in the number of delayed deliveries or reduced customer escalations.Customers' understanding of Agile: It is, without doubt, a necessary step in the implementation of Agile to let the customers know about the organizational changes taking place. And while the seamless transition is every organization's dream, there are bound to be some hassles and slip-ups, as the teams adjust not just to a new routine but to a new mindset altogether. But more important than forewarning customers about the possible teething problems, is knowing whether customers understand what the implementation of Agile means to them. Do they still expect you to provide work plans and Gantt charts? Do they think Agile means a free pass to change the requirements as many times and as often as they wish? While Agile is geared towards adapting to changing customer requirements, financial and contractual constraints should be kept in mind and Agile has a very specific way of handling fixed cost contracts with a prioritization or elimination of story points. It is important to not just train the employees but also the customers in this process.While implementing Agile may be a step forward, it involves a lot of work and emotions and passions run high as people and processes collide. Hiring an Agile coach may help you maneuver these challenges but not without an effort from the entire organization, from the executives and senior management to the rookie programmers. As with any good harvest, the yield from Agile depends on the efforts that go into implementation.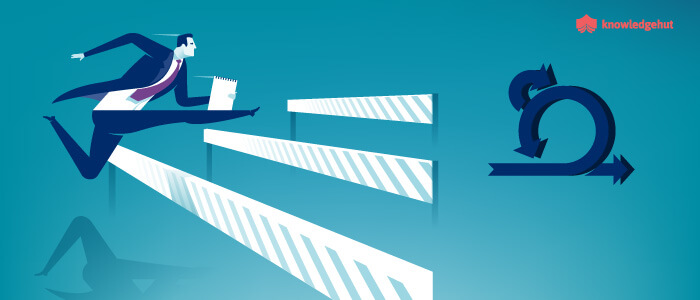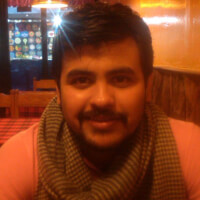 Rated
4.0
/5 based on
0
customer reviews