10 Facts about Prince2 Certification
By
Manikandan Mohanakrishnan
PRINCE2® (PRojects IN a Controlled Environment) (2017 or 6th edition is the latest version) is widely considered to be one of the leading project management methodologies to run successful projects. It is a simple, light weight, scalable, flexible, highly tailorable, principle driven and agile enabled framework to run your projects effectively and efficiently. PRINCE2 revolves around the core concepts of principles, themes and processes which can easily fit into any project environment (meaning any enterprises or government, industry, domain etc.).  PRINCE2 Certification Levels:Anyone with or without any project management experience can opt to learn PRINCE2 and get certified.  That is the reason why it has two levels of certification. The first one is PRINCE2 Foundation and the next level is PRINCE2 Practitioner. On successful completion of the PRINCE2 Foundation examination, candidates will be awarded with "PRINCE2 Foundation Certificate in Project Management".  Foundation certificate is a pre-requisite to sit for PRINCE2 Practitioner examination. On successful completion of the PRINCE2 Practitioner examination, candidates will be awarded with "PRINCE2 Practitioner Certificate in Project Management". Certifications achieved from other governing bodies like Association of Project Management (APM), Project Management Institute (PMI), International Project Management Association (IPMA) on or after 1st of July 2014, will also be considered as a valid pre-requisite to sit for PRINCE2 Practitioner exam directly. Which means that such candidates need NOT sit for Foundation examination. The list of accepted certifications is as follows:PRINCE2 Foundation (or higher) - this only applies to certificates obtained after 1 January 2009 Project Management Qualification (PMQ) * Project Professional Qualification (PPQ)* Project Management Professional (PMP)® ** Certified Associate in Project Management (CAPM)®** IPMA Level A® (Certified Projects Director)*** IPMA Level B® (Certified Senior Project Manager)*** IPMA Level C® (Certified Project Manager)*** IPMA Level D® (Certified Project Management Associate).*** or more information on which certifications are now recognized as approved prior learning for the PRINCE2 Practitioner certification, please refer to the guide (PDF, 265KB).Candidates who wish to give their PRINCE2 Practitioner exam directly should furnish their proof of achievement of the above-mentioned equivalents to Peoplecert (www.peoplecert.org) which is the Examination Institute (EI) authorized by Axelos (www.axelos.com) --the governing body for PRINCE2. This proof is subject to verification by EI.PRINCE2 Foundation Course & Examination: In the PRINCE2 Foundation course, learners will understand the following: Structure and key terminologies of PRINCE2 method Characteristics and context of a project Benefits of adopting PRINCE2  PRINCE2 principles and themes Purpose, objectives and context of PRINCE2 processes Purpose of PRINCE2 roles and management products Tailoring PRINCE2 to organizational and project needs Preparing for the PRINCE2 Foundation exam Learning Outcomes of PRINCE2 Foundation course: Purpose and responsibilities of project roles The seven principles, seven themes and seven processes The importance of tailoring in PRINCE2 Deliverable-based planning and quality review techniques embedded in PRINCE2 Inputs and outputs required for successful projects Purpose of all project management artifacts Relationship between principles, themes, processes, products and roles within a projectExamination Format: Multiple choice 60 questions 1 hour to complete the paper Achieve 33 or more out of possible 60 marks (55%) to pass the exam Closed book examFoundation examination tests the candidates' ability at Knowledge and Comprehension level, which means that candidates will have to recall the terminologies/definitions and also interpret the given questions correctly. This exam is pretty simple if you are well prepared.PRINCE2 Practitioner Course & ExaminationIn the PRINCE2 practitioner course, learners will understand the following: Understand the relationship between: Roles Management products Principles Themes Techniques Processes Apply principles, themes and processes to a project Create and assess management products Prepare for the PRINCE2 Practitioner exam Examination Format: Multiple choice 68 questions based on a project scenario 2 hours 30 minutes to complete the paper Achieve 38 or more out of possible 68 marks (55%) to pass the exam Open book exam. You can use "Managing Successful Projects with PRINCE2" manual. You can order your copy of this manual from the Axelos website.The Practitioner exam tests the candidates' ability at Comprehension, application and analysis levels.  Comprehension: Understand the principles, processes, themes and project's environment and roles and explain how these are applied to/are involved with a project.Application: For a given project scenario, be able to: use the themes appropriately, create the management products, tailor the processes and themes appropriately.Analysis: For a given project scenario, be able to identify, analyse and distinguish between the appropriate and inappropriate use of methods through an appraisal of completed products and planned or completed project events.Exam Language: The PRINCE2 Foundation and Practitioner examination is currently available in English, German, Danish, Dutch, Polish, French and Norwegian. Note: If you are giving the exam in English but English is NOT your native language, you will be awarded an additional 15 minutes and 35 minutes to complete Foundation and Practitioner exams respectively. To avail this benefit, select your correct native language while creating your profile in Peoplecert's portal while registering for the exam.PRINCE2 Agile:Similarly, PRINCE2 also comes with a guidance to use Agile along with its ways of working. PRINCE2 Agile® has two levels of certification (Foundation and Practitioner).PRINCE2 Agile guidance is all about how to tailor PRINCE2 to use Agile methods into it. PRINCE2 is a neutral project management framework which can support both traditional waterfall projects as well as agile or adaptive or iterative projects.To provide guidance on how to integrate high velocity models or practices into the existing projects for both IT and non-IT industries, PRINCE2 Agile considers Scrum, Kanban, Lean approaches. The intention is not to explain the agile frameworks in detail but to show practitioners on how to amalgamate PRINCE2 with other agile practices. PRINCE2 considers agile as a family of behaviours, concepts, frameworks and techniques.Agile Foundation Exam: Multiple choice, Objective testing 50 questions 1 hour to complete the paper Achieve 28 or more out of possible 50 marks (55%) to pass the exam Closed book examAgile Practitioner Exam: Multiple choice, Objective testing 50 questions based on project scenario 2 hours 30 minutes to complete the paper Achieve 30 or more out of possible 50 marks (60%) to pass the exam Open book exam. You can use the "PRINCE2 Agile® Guidance" handbook.How to take PRINCE2 examination?A candidate can take the exam after undergoing a formal training from an Accredited Training Organization (ATO) authorized by Peoplecert or can self-learn and appear for the exam. Please visit this website to find out your nearest ATO: https://www.axelos.com/find-a-training-provider PRINCE2 examinations can be taken in 3 different modes. They are Paper Based Test, Computer Based Test and Peoplecert Online Proctored.Paper Based Test (PBT):PBT exams are scheduled and conducted by the ATOs. This is also called classroom exam. The ATO will book the exam on behalf of the candidate, print the question papers and OMR answer sheets and invigilate the exam. Prior to the exam, the candidates will receive an email confirmation from Peoplecert. Candidates should register for the exam. This exam can be conducted at the ATO's facility or at the training venue. This provides a stress-free exam experience. The ATO's invigilation team will collect the answer sheets and question papers once the exam is over and will upload the answer scripts to the Peoplecert's exam portal. Results will be announced in two stages by Peoplecert. First you will get the Preliminary results which will just state "Pass/Fail". The final results with score card/statement of result (SoR) and certificate will be announced within two business days from the date of preliminary results. Result notifications will be sent to the candidate's registered email id.Computer Based Test (CBT):CBT exams are scheduled and conducted by the ATOs. This is also called a classroom exam. The ATO will book the exam on behalf of the candidate and invigilate the exam. Prior to the exam, the candidates will receive an email confirmation from Peoplecert. Candidates should register for the exam. This exam can be conducted at ATO's facility or at the training venue. Candidates need to bring their own computers/laptops if not provided by the ATO for this exam. This exam is similar to PBT but it is conducted in CBT mode. The ATO's invigilation team will provide the candidate's exam credentials and guide them to take the exam.   Preliminary results with scores are announced immediately at the end of the exam. Final results with SoR and certificate will be announced within two business days from the date of preliminary results.Peoplecert Online Proctored (OLP):OLP exams are CBT proctored by Peoplecert's invigilation team directly.  This can also be called an anywhere, anytime exam. This type of exam is very commonly taken by participants and accepted since the onset of COVID-19.  To appear for an OLP exam, candidates can purchase an exam voucher from an ATO or Peoplecert directly. To buy exam from Peoplecert, please visit: https://www.peoplecert.org/browse-certifications/project-programme-and-portfolio-management/PRINCE2-2 Purchased exam vouchers are normally valid for a year. But it is highly recommended to give your exam as soon as you complete your course or preparation. Preliminary results with scores are announced immediately at the end of the exam. Final results with SoR and certificate will be announced within two business days from the date of preliminary results. Further information and guidance on OLP exam:Copy and paste the voucher code or exam code in your Peoplecert login page and click on confirm -> Details of your exam will be displayed -> Check the details and once again confirm -> Now you will be allowed to choose the date/time of your exam from the calendar -> After selection, click on confirm -> Now you will receive a notification and email about the exam confirmation. To take the OLP exam, you need to install "Exam Shield". After booking your exam, you will get notified to install this software. You can check if you are able to install it in your computer. If you are using an official/company laptop or desktop, there are chances that your firewall will block the installation. Please contact your Information Security team in such cases. Else you can opt to use your personal laptop or desktop. Exam Shield will verify if your microphone, webcam, system configuration, power backup and network connectivity support the exam. Please fix the issues (if any) before the exam.  On the day of the exam, you will be able to login 15 minutes before the scheduled start time of the exam -> Keep 1 or 2 government/national photo ID proofs handy -> Run the exam shield -> Wait for system check to complete -> Show your ID proof in front of the camera and snap shot it -> System will connect you to the proctor -> Proctor validates the credentials -> Proctor will request the candidate to swivel and show 360-degree view of the room -> Proctor will allow the candidate to Start the exam. Ensure you are very well prepared for the exam. No one else other than you should be in the exam room. No paper/pen can be used for Foundation exam. You can use PRINCE2 Manual for Practitioner exam. You cannot minimize the exam window till the exam is over. The Exam gets completed only when you hit on the Submit button.  For Practitioner exam, a scenario booklet will be available within the exam tool.  In case of internet issues, don't panic, you will be able to restore and continue from where you left the exam. Please contact Peoplecert in such scenarios.  Peoplecert Proctor has all the rights to revoke your exam in case of malpractices identified.How to take maintain my PRINCE2 certification?PRINCE2 Foundation certification doesn't require renewal, which means that holders are certified for life. Whereas Practitioner certification has 3 years validity and has to be renewed at the end of 3 years. Axelos maintains a "Successful Candidates Register" (SCR). Peoplecert updates the SCR from time on time. Within 30 to 60 days after receiving Practitioner certificate, a candidate will be notified through an email to avail one year of free subscription from Axelos.  Once free subscription is activated, you will be eligible to clock 20 Continuing Professional Development (CPD) units. This is very similar to PMI's Professional Development Units (PDUs).  CPDs can be logged broadly under four categories such as Professional Experience, Training and Qualification, Community Participation and Self-Study. This can be attained by attending any trainings, delivering trainings, by taking part in volunteering activities, by learning new contents from any portals like Coursera, LinkedIn learning, Udemy etc., taking part in project activities, attending any seminars/webinars or by accessing white papers, case studies or videos on the Axelos website. Once 20 CPDs are logged, one can claim the digital badge. The digital badge is a way to display one's professional credentials. Digital badge is valid only for one year.  To renew the digital badge, £50 + VAT needs to be paid to Axelos. This will reset the CPD counter to Zero. This enables the practitioner to log 20 CPDs and claim the digital badge. This cycle can continue.  I suggest that successful candidates should avail the free subscription and clock 20 CPDs. For example, if your practitioner certification expires by 10th March 2023, claim your digital badge on 9th March 2023. This will enable you to retain your certification through Mar 2024. After that you can pay the subscription charges and continue to maintain your credentials. If you don't want to get into the subscription model, you can resit for another exam after 3 years. For more details about subscription, CPD & digital badge, please visit: https://www.axelos.com/my-axelos/my-prince2 Benefits of Subscription:Subscribers can get access to a wide range of project templates, white papers, tutorials, software, webinar series, pocket books, job profiles and much more. You can share/gain knowledge with other project practitioners. Network and engage with professionals and global experts.Some additional information: Certified PRINCE2 Practitioners (in 2009 version) can re-sit for an exam based on 2017 or 6th edition and get into the subscription model.  Certified PRINCE2 Foundation professionals (in 2009 version) can directly appear for PRINCE2 Practitioner exam (6th edition). You can also buy subscriptions through Peoplecert. Cost of PRINCE2 Foundation and Practitioner training + exam cost in India will range between INR 40,000 to 50,000. Cost of training and exam will vary according to your geography and mode of exam. OLP exams are costlier than PBT and CBT. Conclusion: Skills always matter in any job role. PRINCE2 certifications improve your position in the job market and career progression within project and program management. PRINCE2 helps organizations to support business outcomes, show value for money, continually improve, manage risks in line with business needs, optimize customer experience and enable business change.  Some key benefits PRINCE2 brings to enterprises and individual practitioners are: improved delivery confidence, uniform best practices, supporting cross functional working, delivering what business needs, customer focus, scalability, adaptability and flexible control.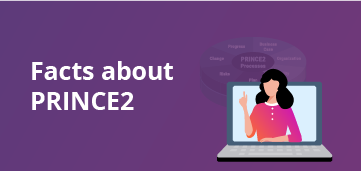 10 Facts about Prince2 Certification
PRINCE2® (PRojects IN a Controlled Environmen... Read More
What are the benefits of training for PRINCE2?
By
KnowledgeHut
The era of rapid changeWe are living in an era where change has become the norm rather than an exception. Emerging technologies and market unpredictability have further fueled change, impacting all industries globally. But the true test of an organization's capability is its ability to endure change and adapt to it.  This is the philosophy of 'Kaizen' or changing for the better, that helps organizations stay competitive, relevant and in focus with the customer.  If there is change, there are also ways to cope with it. Project management methodologies provide a framework that helps organizations streamlines processes and emerge stronger. One of the most popular project management methodologies is the PRINCE2® (PRojects IN Controlled Environments).  It is a structured, process-based method for effective project management and is based on experience drawn from several projects, their stakeholders and academia.Having originated in the 1970s, it has been revised year on year with its latest updates, the 6th edition being the current version that was brought out in 2017.  is now owned by AXELOS Limited UK. While it was originally used as a standard for projects in the UK, it is now endorsed globally across organizations and projects.Benefits of using PRINCE2® project managementThis methodology offers several benefits, such as:It is a proven best practice which can be applied to any projectClarity of responsibilities related to the project management teamFocus on productsImproved communication and controlProper representation of stakeholdersMechanisms for escalation or exception management (refer example below)Continued project justificationContinual learning and improvement…and more.Example of applying one of the benefits of PRINCE2:When the project manager is not able to prevent a possible deviation beyond the allowed budget for a particular stage of the project, it needs to be escalated to the next upper level of management in a specific manner.Note that PRINCE2 is a method, with a set of project management activities, roles and techniques to perform the activities. Organizations may choose to use PRINCE2 as their project management standard. In such cases, its effectiveness may be benchmarked by performing a formal health check and maturity assessments endorsed by PRINCE2.Project management standardsThere are also several project management standards such as:"A Guide to the Project Management Body of Knowledge (the PMBOK® Guide)", from Project Management Institute (PMI®.)The various Competence Baselines from International Project Management Association (IPMA)ISO 21500 Guidance on Project Management from ISOBS6079 Project Management Principles and Guidance from British Standards Institution (BSI)APM Body of Knowledge from Association for Project Management (APM)Such standards provide rules, principles, guidelines and concepts which may be used to ensure effective project management, thereby increasing the project's chance of success. These standards should be applied as appropriate to the business when PRINCE2 is being used by the organization.Example of combining a standard or body of knowledge and the PRINCE2 method:An organization may decide to apply the standard for cost estimation or controlling quality from PMI's PMBOK Guide when using the PRINCE2 method for managing their projects.The PMBOK® Guide is a body of knowledge while PRINCE2 is a structured method. The former reinforces the science while the other provides a structured approach. Thus, both complement each other.What is PRINCE2 certification training?The PRINCE2 certification suiteThe PRINCE2 product portfolio offers Foundation and Practitioner level certifications for PRINCE2 and PRINCE2 Agile. About two days of training is recommended for each of them and self-study is also allowed.  The exams are offered in several languages. The syllabus is based on the official PRINCE2 and PRINCE2 Agile guidance from AXELOS.PrerequisitesPrerequisites apply only for the Practitioner exams, for which either the Foundation or an equivalent certification is required. Practitioner certificates are valid for 3 years and may be renewed by maintaining AXELOS PRINCE2 membership and claiming a minimum of 20 CPDs (continuing professional development) units annually, or by appearing for a re-registration exam.  CurriculumTrainings cover in detail the PRINCE2 integrated environment, the 7 principles,  the 7 themes, the 7 processes and project tailoring. Some of the projects I worked in were based on the PRINCE2 method, though some were adopted to the organization's ways of working.The PRINCE2 Agile course further provides a detailed understanding of how to blend PRINCE2 with various agile concepts, frameworks, behavior and techniques. Those of you who are familiar with highly used frameworks like Scrum, Kanban, SAFe and others will be able to understand and appreciate how to blend them with PRINCE2 using PRINCE2 Agile project management.Example of blending agile concepts and techniques with PRINCE2 Agile:PRINCE2 product descriptions may be described and agreed in the form of a collection of user stories or epics rather than in the traditional form of requirement specifications.KnowledgeHut PRINCE2 trainings have been designed to give you complete clarity on the style and syllabus of the certification exams, along with detailed descriptions on all relevant concepts, exam questionnaire practice, case studies and scenarios for real world understanding, exam tips and extensive study materials.Exam detailsThe exams are administered by the exam body organization PeopleCert on behalf of AXELOS. One has to create an account on the PeopleCert website and register for the exam before appearing for it. There is also a retake option purchasable at a significantly lower exam fee.The PRINCE2 Foundation is a 60 questions exam of 1 hour duration. It is multiple choice based, wherein recall of concepts and understanding are tested. A minimum score of 33 marks is necessary to pass the exam.PRINCE2 Practitioner is a 2.5 hour exam of 68 questions (or 46 as some questions are clubbed), based on a scenario. A minimum score of 38 is necessary to pass the exam. It is an open book exam; only the official hard copy of the PRINCE2 manual is allowed, except when specified (such as during the COVID19 pandemic) wherein an online version is being allowed on a second system until a date as specified by AXELOS.What is not covered in PRINCE2?Though some of the below listed topics are described briefly in the guidance, they are not part of the certification syllabus. These may be learned in detail through other literature and certification trainings, such as Certified Associate in Project Management (CAPM)® or Project Management Professional (PMP)® and others (International Association for Project Management or IPMA, Association for Project Management or APM, etc.):Skills and competencies required by a project managerPeople managementStakeholder identification & engagement techniquesTask scheduling, scheduling techniques like critical path method, resource optimization, schedule compression, etc.Estimation techniquesCosting and budgeting techniques, including reserve managementBusiness analysis or requirements gathering techniquesIndustry specific product solution and design techniques like product analysisDetailed quality control and assurance techniquesTechniques for risk identification & analysisDetailed communications aspects such as communication requirements analysisSpecific monitoring and controlling techniques such as earned value management, trend analysis, root cause analysis and othersSpecialized project management areas like project procurement or safetyWhat are the reasons for you to choose PRINCE2 certification and training? Increasing usage of PRINCE2Over the years, use of PRINCE2 has expanded to many countries and industries due to its structured way of handling projects, while at the same time allowing flexibility to apply other approaches and techniques that suit the project.While PRINCE2 specifies advantages or benefits of applying it, let us look at how learning and becoming certified in PRINCE2 will help you meet your aspirations in particular.Impact of automation on project managementAs day-to-day operations get more and more automated, human resources will become more involved with the management of projects. This will result in a demand for capable project managers who are skilled in decision making, stakeholder engagement, collaboration, and other areas which can be performed better by humans than machines.How can the PRINCE2 method  benefit you?PRINCE2 is among the most widely used project management methodologies due to the numerous advantages it offers. But how does it help an individual PRINCE2 holder? Let's take a look:It is a proven best practice and governance approach for project management. Therefore, you will be able to apply the right approaches to help succeed in your projects.It works for all types of projects (size, scale, industry, country, culture) and industry-specific methods and models. So, the more you practice PRINCE2, the better you become at managing all types of projects.It promotes involvement of key stakeholders, such as those from business, user and supplier areas. This promotes collaboration. This also indicates that PRINCE2 accommodates agility. The amount of agility may be tailored by adopting agile practices or frameworks such as Scrum or Kanban along with PRINCE2, and other agile concepts, behaviors and techniques.  It provides clarity of project management roles and responsibilities. This facilitates better accountability, delegation, authority and communication. For you, the role of the project manager becomes much clearer.As PRINCE2 projects are managed by exception, sufficient freedom is given to the project manager to handle the project. This is done by defining boundaries for when escalation is necessary to be done to the next upper management level. There will be other points on which the project manager will provide information to the upper management for decision making. It is said that if there are no escalations in a PRINCE2 project, then there is no need for meetings, only reports and consultations suffice. Isn't that great news?For those who are working in product-based organizations, the good news is that PRINCE2 has a high product focus during planning. This means that product planning is done first before understanding the work that needs to be performed to deliver products.There is high focus on the justification of the project in the form of a business case. Though traditionally, business sponsors own the business case, in PRINCE2 the project manager is involved in creating and maintaining the business case; thus supporting the sponsor and providing project performance information when required.PRINCE2 promotes continual learning and improvement. As you might be aware, this has become important and relevant in the rapidly changing information age we are in.Because PRINCE2 provides a common vocabulary, it promotes the use of common language among project members which makes relevant communications consistent. However, PRINCE2 is very flexible, therefore organizations may still use their own vocabulary while understanding how it maps to PRINCE2.Reflect for a moment, which of the above are top reasons for you to get certified in PRINCE2.  For me, it is all of them but if you put me in a spot and ask me to pick only three of them, then they will be 1, 7 and 8.  1 because it raises my confidence in handling projects7 because it allows me to go beyond traditional project manager responsibilities and even support the project sponsor8 because continual learning and improvement will enable me to understand and support businesses and customers even betterConclusionA lot of literature is available online, relating to project management careers and certifications. However, we focused on a few key things.We first understood what PRINCE2 is and how it relates to project management standards and bodies of knowledge. Next, we looked into PRINCE2 certification levels and curriculum, along with what is not covered by PRINCE2. Though the PRINCE2 Agile certifications were also mentioned, we focused on the PRINCE2 certifications only.PRINCE2's relevance in the digital era and its impact on project management was briefly highlighted. Finally, the advantages of PRINCE2 and how they might rightly connect with your own aspirations were listed. Hope you found your own connects from that list or maybe even added your own.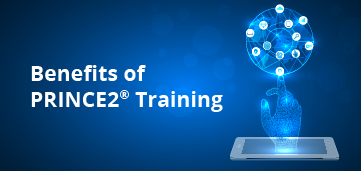 What are the benefits of training for PRINCE2?
The era of rapid changeWe are living in an era whe... Read More
Reflective Understanding of Prince2® Principles in a Project Environment in 2021
By
Captain Dinesh Lamba
Managing successful projects in diverse areas such as construction, IT, banking, research and product development or in the field of health and service industry requires adoption of best practices that are pan-geographical. Post-COVID, the world is slowly recovering emotionally and economically, and what is needed are robust recovery measures such as project management best practices that will hasten up this recovery and help make things normal again.  It is becoming imperative that a project, once initiated, becomes a success. That is where the methodology of PRINCE2® (P2) comes into play. Projects in a Controlled Environment viz PRINCE2 is one of the most widely accepted methodologies for managing projects world over. Thousands of project sponsors, project managers and project teams, trainers and consultants have contributed to format the P2 methodology.  To be an independent project or a programme manager, one has to be a certified P2 practitioner. There are two parts to the P2 Certification. The first is the Foundational Level, and once you gain this, you can go for the Practitioner Level examination. Gaining the P2 Foundation, or any one of a number of certifications such as the PMQ, PPQ, PMP, CAPM or IPMA Level A,B,C or D is mandatory in order to be able to appear for the P2 Practitioner exam.  The popularity of P2 is attributable to the fact that it can be applied to any type of project, it can be tailored to meet the specific needs of the project and above all, it is based on established and proven best practices and governance for project management. A certification in P2 is thus valuable to enhance one's market value as a project manager. Structure of PRINCE2® The four integrated elements of P2 are Principles, Themes, Processes and the Project environment. P2 Principles. These are the guiding obligations and good practices which help determine whether a project is strictly being managed using P2. All the seven Principles discussed in succeeding paragraphs have to be followed if a project has to qualify as a P2 project. P2 Themes. There are seven themes namely, Business Case, Organization, Quality, Plans, Risk, Change and Progress which are the aspects of project management that need to be addressed continually and in parallel throughout the project. Themes are the knowledge areas that one must master to be a successful P2 practitioner.  BC theme tells us why we are doing a project.  Organization theme tells us who will do what. The roles of Project Board (Executive, Senior User and Supplier), the Project Manager, Team Manager, Project Assurance and Quality Assurance are listed in detail.  The Quality theme covers the quality specifications and mechanism to ensure that the product produced is 'fit for purpose'.  The Plans theme tells us when and at what cost the activities are sequenced.  The Risk theme helps us identify, track and manage all risks. It answers the question 'What if'.  The Change theme tells us how to handle issues and measure the impact.  The Progress theme helps us to monitor the project through reports and tolerances. It answers the question 'where we were' and 'where we are now' at any stage of the project.P2 Processes. There are seven processes that describe a progression of a project so that a project manager can proceed logically from Starting a Project to Closing a project. The processes have a check list of activities, documents and state of products at every step. The seven processes are Starting up a Project, Directing a Project, Initiating a Project, Managing a Stage Boundary, Controlling a Stage, Managing Product Delivery and Closing a Project. P2 is thus a 7X7X7 matrix that ensures that projects are managed successfully.The Project Environment. Organizations may not want to apply the themes and processes in a rigid manner to all projects. They can thus tailor their projects depending upon the size and complexity of the project. This way, they can create their own project environment. The Seven Principles Let us now have a look at the Principles of P2. All these Principles should be practiced throughout the life of a project. Remember, none of them can be omitted or tailored. Continued Business Justification: Every P2 project requires that there is justifiable reason for starting a project. This justification is recorded and approved. The validation of this justification is checked at the end of each stage throughout the life of the project. The moment it is realized that the project does not have a justifiable reason or business case, then either the direction of the project is changed, or the project is prematurely closed. Closing a project does in no way imply that the project has failed but it may be a wise decision under the circumstances. Learn From Experience: When we start a project, it is essential that we learn from the experiences of past projects. What went well, what did not go so well, are the questions a project manager has to ask. He/she may also learn from the records of organizations who have undertaken similar projects. This happens when starting a project. As the project progresses the project manager continues to learn by recording events in relevant reports and reviews. Similarly, when the project closes then we pass on lessons to future project managers by including them in the lessons report. Defined Roles and Responsibilities: Every project has a temporary team structure. The role of each and every member of the team is well defined.  This ensures that lines of communication between each of the members of the project team as well as with business sponsors, users and suppliers are open and clearly aligned with the objectives of the project. The defined roles and responsibilities provide answers to the question "What is expected of me?" Manage by Stages: This is one of the most interesting features of P2 principles. It states that the project work can be partitioned in workable chunks. These are referred to as stages. Management by stages ensures that the project has been properly initiated. The end of each stage provides us the opportunity to review the Business Case or Business Justification and seek approval of the Project Board to proceed with the next stage. The Board authorizes one stage at a time. This is done as the project progresses towards closure. The number of stages a project must have depends upon the complexity and size of the project. However, every P2 project has minimum 2 stages viz Initiating a project and Closing a project, in case it is learnt that the project is not aligned with the benefits it was supposed to achieve. Manage By Exception: The three levels of managing a P2 project are Directing a Project (Project Board), Managing a Project (Project Manager) and Delivering a Project (Team Manager). The six aspects of a project which a project Manager has to control are Cost, Time, Quality, Scope, Benefits and Risk. Each of these aspects has tolerances allotted at each level of the plan viz Project Plan, Stage Plan and Team Plan. When a Project Manager or a Team Manager realizes that a certain element of CTQSBR is going to exceed its tolerance limit he can raise an exception report at the appropriate level (Team Manager to Project Manager, Project Manager to Project Board and Project Board to Corporate).  However, if a level of management feels that they can bring the project back on track without exceeding the tolerance allotted to a particular aspect, then they make a mention of it in stage report. This is Manage by Exception and provides efficient use of senior management time. Remember that every exception has to be approved by the Project Board or corporate, if the Project Board feels it needs more money or time to complete the project.  Focus on Products:  A P2 project focuses on producing a product. A product means the output of a project which has been undertaken to bring about a change in the organization. This output can be measurable or non-measurable. In other words, tangible or intangible. The Output in P2 means a specialist product (what the project is meant to produce) or management product (records, registers etc.) There are 26 Management Products. Baselines Benefits Management Approach Business Case Change Control Approach Communication Management Approach Plan Product Description Project Brief Project Initiation Documentation Project Product Description Quality Management Approach Risk Management Approach Work Package Records                                               Daily Log    Issue Register Lessons Log Quality Register Risk Register ReportsCheckpoint Report  End Project Report  End Stage Report  Highlight Report Exception Report Issue Report  Lessons Report Both the Specialist and Management products are subject to quality testing and should be 'fit for purpose'. The quality criteria, quality methods, composition, and derivation if any, are studied and documented in the Product Description. A PD helps determine Efforts, Estimates, Resource requirements, Dependencies and Activity schedules which aid in planning and defining a product's purpose. In other words, the Scope remains within its boundaries. Tailor to Suit the Project:  A P2 project can be tailored according to its size and Complexity, Importance, Team Capability, Risks and Environment in which it is operating. Tailoring helps you use resources appropriately. Effort and approach in carrying out a project can be made appropriate. Tailoring ensures that one neither follows a method of project management mechanically nor chaotically where there is no method at all. The project approach that is methodical is most likely to succeed.  Summary PRINCE2 is one of the most flexible project management methodologies evolved over the years by the Office of Commerce, UK through Axelos and has been adopted by all commonwealth nations since its Version 2 was released in 1989. A certification as a P2 Practitioner will ensure that one would be qualified to handle projects independently as a Project Manager par excellence.