Ways to Boost Your Web Projects To The Next Level
By
Rachel Mcpherson
When trying to balance different elements of complex and ambitious projects, there are many things business leaders need to be able to tackle. From handling resources and delegating tasks to answering to your client's needs and expectations and meeting deadlines, there is a number of challenges you have to face on daily basis and find the right way how to overcome them. No matter how skillful and knowledgeable you and your team are, your project's success will depend on your ability to fight the challenges and achieve the positive results. In order to avoid an undesired outcome, you have to develop a strong strategy and effective techniques that will help you find the best possible solutions how to clear any roadblocks along the way. Here, we've rounded up a most common project challenges and the ways how to tackle them. Poor communication It's a common knowledge that communication can make or break your business. Maintaining good communication not only with your clients but also with your team is the pillar of strength when it comes to project management. Since your team of web designers and your client usually speak different languages, it's essential to translate your client's requirements and expectations to your team. Avoid using too many professional terms as it may cause misinterpretation and miscommunication between your team and a client. Also, don't let poor and slow communication with your client derail your project. Instead of waiting days for your client's response, move ahead with the project and then ask for verification. This will undoubtedly make your client send a feedback and you will get a response much faster. Inability to stay focused As much as we would like to keep focusing solely on the project and work towards achieving our goal, there are a number of factors and day-to-day demands that seem to distract us from the real work. Whether we have some meetings to attend, or there are endless emails we have to answer, we end up spending considerable time doing something that doesn't really contribute to our workflow. In such a scenario, it's always advisable to break the ultimate strategic goals in a few smaller ones and focus your efforts on achieving them first.The sense of achievement will motivate you and your team to thrive towards the biggest goals. Also, if you find it difficult to maintain contraction, consider visualizing your final product by making visuals and posting them around the office. This will boost your motivation and help you weigh cost versus benefit before making any prominent decisions. 3.Scope creep One of the biggest threats of every complex project development ss a scope creep. With multiple tasks and looming deadlines project managers need to juggle on a daily basis is virtually impossible to keep everything under control. While smaller projects have much greater chance of success, massive assignments are much more prone to scope creep. No matter whether it's the lack of resources or failure to meet client's expectations what causes the delays, it's important to find the right way how to prevent it and complete the project on time and on the budget. One of the ways to do this is to invest in a project management software. It will give you a clear overview of all the stages of the project development and help your team and your clients have an insight into the different processes, changes, and adjustments that happen along the way. If you want to invest in your team's and client collaboration, take a look at 5 best techniques for project management and invest in the one that works best for you. 4.Team issues A team of skilled and talented people is undoubtedly your driving force. Choosing the right talent and successfully managing your team will have a major impact on the project development and determine your project's outcome. That is why nurturing the relationship between your team members will help you develop a real team culture and eventually make progress. Organizing social activities such as team building events will help your team build a sense of community and mutual trust and enhance teamwork in general. Also, make sure you address any issues the moment they arise by encouraging team members to discuss issues collectively instead of letting the problem get out of hand and grow larger.
Rated
4.0
/5 based on
20
customer reviews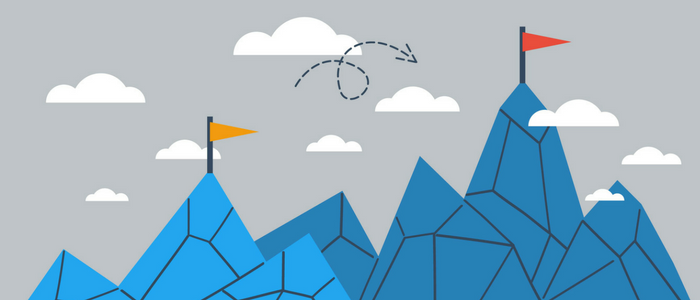 Everything you need to know about PSM certification
By
Nicolas Casel
1. Introduction to Professional Scrum MasterWho is Professional Scrum Master (PSM)?We partially give some elements in a previous article on our blog: " How To Choose A Scrum Master? ". On top of that, it is important to   highlight that the Professional Scrum Master wear different hats according to the context: s/he is a coach, facilitator, enabler, problem- solver, proxy. His/Her main characteristic is to embody Servant Leadership. And basically, as the first promoter of Agile in the   organization, s/he truly has the Agile mindset and is more than willing to share it.Role and Responsibilities of PSM in the teamBecause the position of Scrum Master depends so much on the context, you will find multiple potential roles and responsibilities description by searching on the Internet. However, here are the basics:Coaching the organization, especially the Scrum Team, to get an Agile mindsetIncreasing the quality of deliverables and reducing time to deliverHelping the Dev Team to become self-organized and self-empoweredBuilding culture of trust, transparency, feedback and "fast failure to learn fast"\Advocating in favor of the more appropriated framework to make the Dev Team performant – it can be something else than Scrum!Ensuring that this framework is properly implemented to fit with the Scrum Team needsRemoving any impediment and blocker that prevent the Scrum Team to perform Requirements to become a PSMOfficially, there is no specific requirement: everyone is a potential candidate to become a Professional Scrum Master (PSM).Why become a PSM and what do I need to become a PSMDo you live and breathe Agile? Ok, that sounds too much.Nevertheless, have in mind that learning theory and training to open assessments is one sufficient thing to get certified but acting as a good Scrum Master requires a true behavior and belief in Agile philosophy coupled with large experience, ideally in organizations that have succeeded in their transformation.Like other jobs at "vocation", you feel a true desire to become Scrum Master when working or at least meeting with one of them. When you meet a great Scrum Master, at some point you could become aware that you do want to do the same job: because you help people working better, feeling better at work, you participate to a radical transformation in the workplace for a better organization.2. What's the importance of a PSM certificate?Getting a PSM certificate demonstrates the capacity to know, understand and apply Scrum in real-world situations.3. PSM Certification TrainingHow to become a PSM?Although it is highly recommended, taking a training is optional. However, taking the official exam is mandatory to get certified. Scrum.org is the official provider:Syllabus of Professional Scrum MasterA core of knowledge about Scrum remains the Scrum Guide from Ken Schwaber and Jeff Sutherland.Spend time and train seriously on the Scrum Open Assessment: this is the most realistic assessment you can train on!Next very useful resources are available with the Scrum Master Learning Path: this is a set of Professional Scrum Competencies which each contain a number of focus areas.Further reading:Scrum tutorial: An in-depth learning of Scrum, about its origin, evolution, and the progressive development of the framework.Scrum.org recommends strongly these books:Scrum: A Pocket Guide by Gunther VerheyenSoftware in 30 days by Ken SchwaberScrum.org offers also:A very complete glossaryforums populated by threads of quality, written by contributors with solid experience in ScrumA popular blog regularly updated with highly valuable posts, again made by writers shortlisted by Scrum.orgOther Open Assessments might be relevant to gain additional perspective on the other roles of a Scrum Team: check the Scrum Developer Open Assessment and the Product Owner Open Assessment.What is the eligibility to become a PSM trainer?Eligibility to become a PSM trainer requires three conditions. First, candidates must have at least four years of intense experience as Scrum Master in software development. Second, candidates must have conducted real-world training and have delivered coaching using Scrum. On top of that, candidates passed their PSM 1 assessment with at least a 95% score.After PSM training within how many days do I need to take the certification? After PSM training, there is no minimum duration to take the certification. As soon as candidates feel they are ready, they can schedule an online assessment.4. Exam and Certification Information Who provides the certification?Scrum.Org coursesA list of Scrum.org official sessions is available online. As stated on their website:Professional Scrum Master™ (PSM) is a 2-day course that covers the principles and (empirical) process theory underpinning the Scrum framework and the role of the Scrum Master in it. This course is a combination of instruction and team-based exercises and teaches what is at the heart of the Scrum and Agile movement. The course also includes a free attempt at the globally recognized Professional Scrum Master I certification exam (PSM I).It is also important to know that taking a Scrum.org official training offers candidates a free attempt at the assessment.What is the process for applying for the certification?As passing the certification does not require to attend to the official course, candidates can directly apply on the Scrum.org website. They will receive a personal password (with no expiration date) and then they can connect to a specific page and take the exam.Cost of the Professional Scrum Master certificationThe cost is $150 per attempt. If you attend a Scrum.org training class, fees include a free attempt.The structure of the examThe exam is exclusively online. It consists of 80 Multiple Choice, Multiple Answer and True/False questions. 60 minutes maximum are allowed to perform the full exam, and only English language is available.Topics covered in the PSM examScrum Framework: this is foundational knowledge for every Scrum Team member. It covers Scrum theory as described in the Scrum Guide.Scrum Theory and Principles: this topic is more about understanding Scrum theory: empirical process, principles, and values of Scrum.Cross-Functional, Self-Organizing Teams. Questions here cover how Scrum Teams are different from traditional development teams:cross-functional, self-empowered and self-organizing people promote flexibility, creativity, and productivity.Coaching and Facilitation. Questions here are about how mindset and behavior of Scrum Master are different from traditional Project Manager: by acting as a Servant Leader, the Scrum Master facilitates and coaches full organizations in understanding and using Scrum.Sample questions of PSM exam Here are three potential questions at the PSM exam:Question 1: When many Development Teams are working on a single product, what best describes the definition of "done"?Each Development Team defines and uses its own. The differences are discussed and reconciled during a hardening Sprint.Each Development Team uses its own but must make their definition clear to all other Teams so the differences are known.All development Teams must have a definition of "done" that makes their combined work potentially releasable.It dependsCorrect answer : 3Question 2:The three pillars of empirical process control are:    1. Inspection, Transparency, Adaptation    2. Transparency, Eliminating Waste, Kaizen    3. Planning, Inspection, Adaptation    4. Respect For People, Kaizen, Eliminating Waste    5. Planning, Demonstration, RetrospectiveCorrect answer: 1Question 3:The maximum length of the Sprint Review (its time-box) is:4 hours for a monthly Sprint. For shorter Sprints, it is usually shorter.As long as needed.2 hours1 day.4 hours and long as needed.Correct answer: 1Tips to pass PSM The best way to be well prepared for the PSM official exam is to work on the Scrum Open Assessment.You can consider that you are ready once you get 100% at every attempt.Salary of the Professional Scrum MasterSalaries of the PSM can vary a lot according to level of experience, industry, company size and location. Here is a table with most common figures:USFranceUnited KingdomSingaporeJunior70,000-115,00030,000-40,00040,000-70,00080,000-100,000Mid-Senior(more than 3 years with SM experience)90,000-135,00035,000-55,00060,000-110,00095,000-125,0005. Is the PSM I certification worth investing?CSM vs PSM exam:"Differences to note" CSM PSM Passing ScoreMinimum 69%(24 out of 35 questions)Minimum 85%Exam patternMultiple choiceMultiple choice,Multiple Answers and True/False questions.Exam durationNo time limit,35 questions60 minutes to complete 80 questionsCertification Validation2 yearsLife timeCertification cost                      1200$2nd attempt is free in within 60 days        25$ for  additional  attempt.             150$(one  attempt)Exam  Level2 Days training + Exam           Much  harder than CSM       Require experience,and deep         Theoretical knowledge.The first goal at Scrum.org is to make candidates understanding how to get valuable software thanks to a high level of maturity in Agile using Scrum. In order to achieve that, Scrum.org deliver assessments to examine, improve and certify candidates' knowledge of Scrum. On top of that, the Scrum Guide and the Nexus Guide serve as the main background for all Scrum.org assessments. Individuals that are successful at the PSM 1 certification demonstrate a fundamental level of Scrum mastery: they understand Scrum as described in the Scrum Guide and the concepts of applying Scrum. The PSM 1 certification is considered significantly more valuable than other options for Scrum.6. What next after PSM?People who follow Scrum.org courses can claim Project Management Institute (PMI) Professional Development Units credit: 14 PDUs after attending a two-day Professional Scrum Master (PSM). Keep in mind that PMI PDUs are earned for course attendance and not for passing a Scrum.org assessment.7. How much should I pay to renew PSM certification?There is no need to renew PSM certification: Scrum.org certificates are lifelong and do not require any additional payments or renewals.Career benefits of PSM certifiedConsequently, becoming now a certified and experienced professional in Agile expertise seems to be an interesting option to stay at least "employable" and marketable. Still being realistic, professionals in Agile will be directly requested either to perform the Agile transformation in many big (old) organizations or to build the Agile culture from scratch in new companies and startups. Attractive and valuable challenges are in perspective.
Rated
4.0
/5 based on
29
customer reviews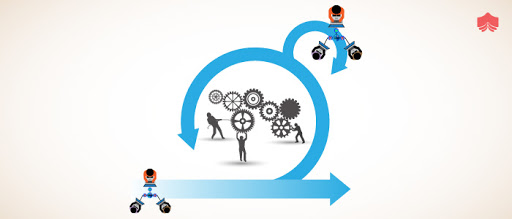 How To Handle a Project Management Crisis?
By
Elena Gray
When a project hits a barrier, it can take an entire team into crisis mode. Alarm bells will ring, coworkers will panic and the shareholders rush towards the project manager – means you. This is a perfect time to come into limelight. The key to success in this role is, you should be able to handle sensitive situations with a time-conscious, and solution-based approach. A successful project manager is one who is proficient in using a variety of approaches during periods of high-pressure to ensure that the team remains motivated and engaged, ultimately driving the project forward. Project management training helps you to ensure your project will move along smoothly and you can lead your project to success. The best-laid projects are always the one which are prone to issues and problems. In this situation, if you fail to stay green not knowing how to handle project management crisis, it can result in loss of a company, public distrust, and other problems in future projects. With regards to it, this article has been written to guide how you can gracefully handle project management crisis by following these steps. Tips for Successfully Handling Your Next Project Management Crisis 1.    Notice the Early Signs Being a project manager you ought to be vigilant enough to smell any minor warning or sign gesturing towards a big crisis going to happen. Even challenges that appear unexpectedly can have warning signs and take notice of these will make or break the project deadline. Remaining mindful of bits of gossip, following insights nearly, and distinguishing even minor partner concerns are certain quick approaches to continue best of an issue. Walking out on an issue, regardless of how little it starts, will just abandon it to become greater while you aren't looking. 2.    Develop Detailed Contingency Plans with your Crisis Management Team Always assign at least one person, either from department heads or management staff, per each department to be trained and accountable for vindicating an effects of crises in their respective sectors. These should include at the very least, in addition to the CEO, heads of: HR Marketing Sales IT Nevertheless, it's your responsibility to handle matters being a project manager, still the fact is only best managers know when to ask for help. If you amass your group when you take the administrative rules, not exclusively will you be better arranged for when emergency strikes, however, your associates will be inspired with your proactivity and early administration sharpness. 3.    Communicate With Your Team Communication is the best way to coordinate, and remain involved with your team.  Open correspondence effectively heads out any disarray and uncertainty, keeping specialists refreshed with changes as they happen. At times, even expert professionals get panic and become negative under mounting pressure – it is up to the project manager to implement a positive and centered viewpoint consistently to help oversee push. 4.    Identify the Cause The primary step for solving your project crisis is, try to identify the root case. How to identify the root cause? Find the division in which the root issue surfaced. Once you take the control of the root cause and cease crisis from further spreading than it already was, so it'll become easier to repair the damage done and get your team back on track.  Don't simply single out colleagues that committed an error. Survey the realities, and hold a meeting to generate new ideas with the entire group, examining how to best keep this emergency from rehashing itself. 5.    Be Optimistic & Keep Your Cool Head Never let your courage get down at a time of crisis, and stay optimistic as you have to lead the ship In the face of disaster. Panic does nobody any good and exacerbates an already tumultuous time. If you lose your cool, so will your team. Your group and associates will be seeking you for direction and good help. Show others how it's done. In the event that your group sees that you are concerned, centered, yet quiet and gathered, they will imitate your aura. If you manage to stay calm at this time, your group will feel persuaded to buckle down at settling what is tormenting your association. In no way, shape or form give anybody false expectation, yet positive thinking is infectious and inspires your group. 6.    Find the Silver Lining at time of Crisis As it is said that everything happens for a reason, and every cloud has a silver lining, etc. these all sayings has a certain truth behind them until and unless a person doesn't recognize it in worst time. After you've survived a few crises, and have thoroughly kept records of your crisis management, you will not only do a better job at monitoring and prevention but the next time a crisis rears its ugly head you will be prepared with the tools to solve it in the most expedient manner possible. Do not welcome crisis, but take advantage of the one benefit it does offer you: that is an experience. 7.    Update with the Bad Be realistic with your team, it will make certain that the expectations are clear, as we understand nobody ever likes to hear more bad news during a time of crisis. Being project manager, never get afraid of delivering issues to patrons and highlighting when a problem is urgent. Indeed, they will value being kept tuned in and working nearby an expert group that is straightforward and reliable. 8.    Be Solution-Focused Not only planning and particular tactics work to handle any challenging situation, but I believe one's personality and specific qualities also work as a weapon to fight as a warrior in these circumstances. A leading project manager will need to work tirelessly to ensure their teams stay positive and enthusiastic in searching for a solution. Be solution focused no matter what problem you are going through. Concentrating on understanding the reason for the issue will convey you substantially nearer to finding an answer than a passing fault, which could convey the venture to a stop. Encouraging negative correspondence will have no pick up for you or your associates. 9.    Prevention Is Better Than Cure This is not only an idiom, but an ultimate and evergreen guidance to follow in all aspects of life.  It's wise to kill the problem before it grows bigger. It may require an in-depth research, fine attention to detail, and an excellent communication. Obviously, there will dependably be circumstances that can't be predicted and in such cases, a venture director should utilize the test as an opportunity to exceed expectations and guarantee a similar issue does not occur once more.
Rated
4.5
/5 based on
20
customer reviews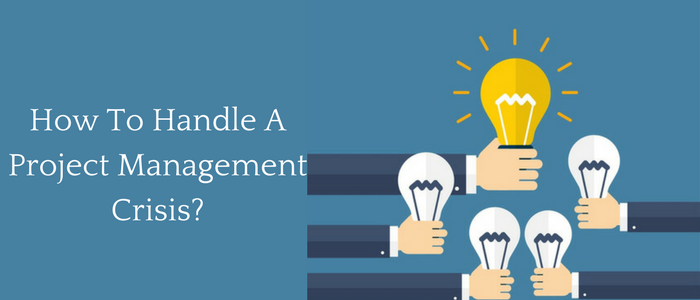 How To Handle a Project Management Crisis?
When a project hits a barrier, it can take an enti... Read More