10 Characteristics Of a Good Project Manager
By
Elena Gray
Good leaders are hard to find, but great project managers are rarer still – What a great saying! Well, it has its own worth acknowledging that to find a reliable, and successful project manager in the current era is like finding a true pearl inside the sea shell. Being a project manager is a specific kind of leadership position, which requires certain character traits and qualities. If we ask you, do you have any general idea about a good project manager, a single point you can define them would be – they delivers projects within the deadline and budget set by the clients, meeting or notwithstanding surpassing the desires of the partners, right? It's not enough. Actually, it takes more to become a good and idol project manager to whom someone could admire. In this article, we are going to highlight some striking traits and qualities of a Good project manager which can help you become a better one or to improve yourself.Time Management techniques helps you to assign correct time slots to activities as per their importance. The right allocation of time to the right task in order to make the best possible use of time refers to time management. Top 10 Qualities to become a Successful Project Manager   1. They Inspire a Shared Vision An effective project leader is often described as having a vision of where to go and the ability to articulate it. A leader or project manager is someone who lifts you up, gives you a reason of being, and gives the vision and spirit to change. The visionary project managers enable people to feel they have a real stake in the project. Moreover, they empower their team mates to experience the vision of their own and offer other the opportunity to create their own vision, to explore what the vision will mean to their jobs and their lives, as well as to envision their future as part of the vision of their organization. 2.    They are a Good Communicator According to Jada Pinkett Smith, a slogan of every good project manager is; "My belief is that communication is the best way to create strong relationships" Another strong trait that distinguishes a good project manager from others is, their ability to communicate with people at all levels. Since, the project leadership calls for clear communication about responsibility, goals, performance, expectations, and feedback – a good project manager can be said a complete package comprising all these qualities. The pioneer must be able to successfully arrange and utilize influence when it's important to guarantee the accomplishment of group and venture. How it comes about gainful? Successful correspondence brings about group accomplishments by making express rules for professional success of cable car individuals. 3.    Integrity One of the most important things any project manager should always keep in their mind is, it takes their actions to set a particular modus operandi for a team, rather than their words. A good management demands commitment and demonstration of ethical practices. The leadership or project management depends on integrity represents set of values, dedication to honesty, and consistency in behaviors with team mates. Integrity is that a good project manager takes responsibility for setting the high bar for ethical behaviors for oneself, as well as reward those who exemplify these practices. Leadership motivated by self-interest does not serve the wellbeing of a team. 4.    They Possess Leadership Skills If you want to become a successful project manager, you ought to own good leadership skills. Project managers must also deal with teams coming from various walks of life. Hence, it winds up noticeably basic for them to rouse workers and calibrate group execution to achieve organizational goals through various leadership styles. A great project manager sets the tone for the project and provide a clear vision about its objectives for the team. A feeling of foreknowledge helps also – by foreseeing potential issues, you can have your group prepared to solve them in the blink of the eye. Enthusiasm and passion are two key elements you should adopt, if you want to make people follow you—nobody will do so if you're sporting a negative attitude. 5.They are Good Decision Maker Good decision making skill is not only crucial for personal life but it also very important in professional life as well. The good project managers are empowered to make countless decisions which will help define the project track. As we all know that a single minor wrong decision taken can easily jeopardize the entire project. Thus, a project manager needs to be capable of thinking quickly and reacting decisively. 6.    Expert in Task Delegation Task delegation is another basic skill in you which you need to be expert in. You should be able to judge your team members' skills and assign the tasks in accordance with their strengths. Being a pioneer doesn't imply that you have to consider each minor little detail of a venture. Show your team members you trust them and delegate tasks to them. 7.    They are Well Organized Henry Mintzberg said; "Management is, above all, a practice where art, science, and craft meet" Good organization is a key factor for creating a productive work environment as well as solving problems under pressure. Being well-organized helps to stay focused on the big picture and to prioritize your own tasks and responsibilities. With regards to exhibiting your outcomes, you ought to have the capacity to recuperate all the important information and demonstrate an intelligible vision of a venture to be executed. 8.    They Own Proficiency Proficiency and thorough knowledge – they both can be said a basic yardsticks on the basis of which a leader's or manager wisdom or excellence can be weighed. Being on top of your projects entails a vast amount of industry knowledge to be effective in what you do. Some learning on the money related and legitimate side of your tasks won't hurt either. You should be seen as able and skilled by your group. 9.    They are Great Problem Solver! The good project managers work with a team of experts or consultants and use their mastery of handling issues in most effective ways. Nobody will anticipate that you will have a prepared answer for every single issue; you should have the capacity to utilize the knowledge of your team members and even stakeholders to produce a collective response to any problems you experience on your way to delivering a project. 10.    They know what is Collaboration This is the last, and the most important trait that should exist within every good project manager or leader. A grip of group progression is fundamental on the off chance that you need your group to work easily on your ventures. When building up your group, remember this: contentions and contradictions will undoubtedly happen; as a pioneer, you'll should have the capacity to intervene them and ensure all you colleagues progress in the direction of a similar objective.  
Rated
4.0
/5 based on
2
customer reviews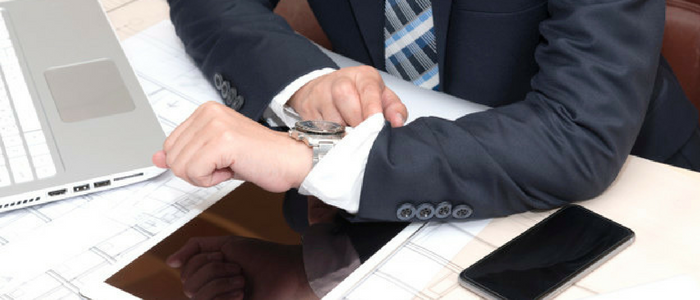 10 Characteristics Of a Good Project Manager
Good leaders are hard to find, but great project m... Read More
Activity Based Costing
By
KnowledgeHut Editor
Activity based costing is a different way of looking at an organization's costs in order to optimize profit margins. Activity based costing is more effective when used long-term rather than in short-term. Implementation in an Organization: When it comes to implementing activity based costing in an organization, commitment of senior management is a must. Activity based costing requires visionary leadership that should sustain long-term. Therefore, it is required that the senior management has comprehensive awareness of how activity based costing works and management's interaction points with the process. Before implementing activity based costing for the entire organization, it is always a great idea to do a pilot run. The best candidate for this pilot run is the department that suffers from profit making deficiencies. Although one might take it as risky, such departments may stand an opportunity to succeed when managed with activity based costing. Lastly, this would give the organization a measurable illustration of activity based costing and its. success. In case, if no cost saving occurs after the pilot study is implemented, it is most likely that the model has not been properly implemented or the model does not suit for the department or company as a whole. Having a Core Team is Important: If an organization is planning to impalement activity based costing; commissioning a core team is of great advantage. If the organization is small in scale, a team can be commissioned with the help of volunteers who will contribute their time on part-time basis. This team is responsible for identifying and assessing the activities that should be revised in order to optimize the product or service. The team should ideally consist of professionals from all practices in the organization. However, hiring an external consultant could be also become a plus. The Software: When implementing activity based costing, it is advantageous for an organization to use computer software for calculations and data storage. The computer software can be a simple database that will store the information such as customized ABC software for the organization, or a general purpose off the shelf software. The Procedure: Following is the procedure followed for successful implementation of activity based costing in an organization. Identification of a team that is responsible for implementing activity based costing. The team identifies and assesses the activities that involve in products and services in question. The team selects a subset of activities that should be taken for activity based costing. The team identifies the elements of selected activities that cost too much money for the organization. The team should pay attention to detail in this step as many activities may shield their cost and may look innocent from the outside. The fixed costs and variable costs related to activities are identified. The cost information gathered will be entered to the ABC software. The software then performs calculations and produce reports to support management decisions. Based on the reports, management can then, identify the steps that should be taken to increase profit margins in order to make the activities more efficient.
Rated
4.0
/5 based on
20
customer reviews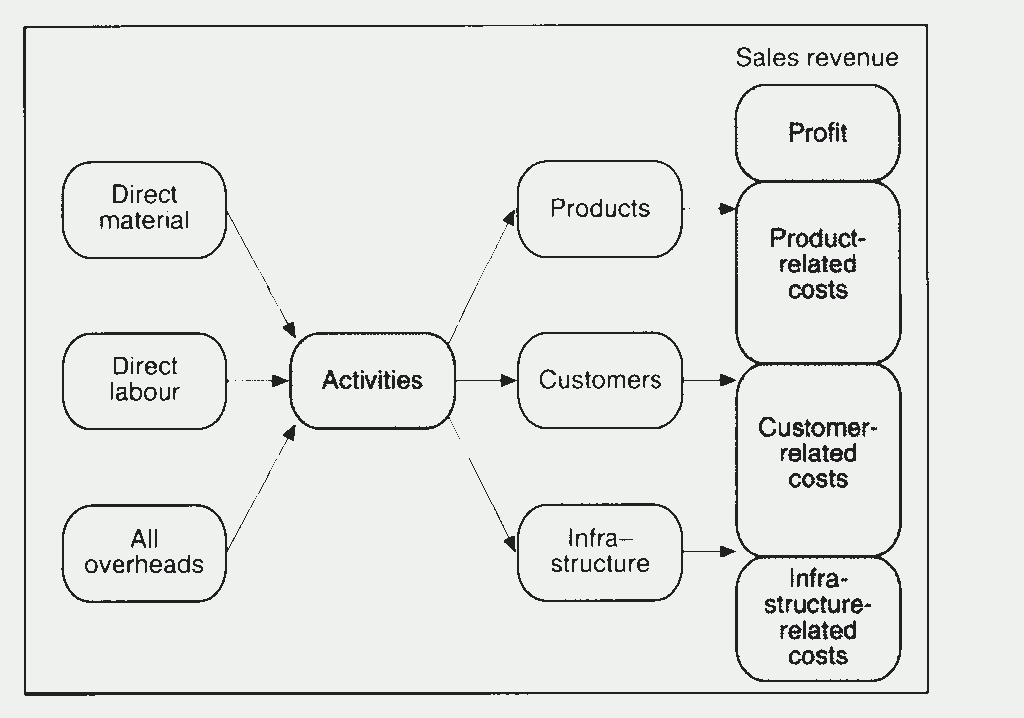 Activity Based Costing
Activity based costing is a different way of loo... Read More
How Important Is Project Monitoring And How Do We Implement It Through AI?
By
KnowledgeHut Editor
Project Monitoring plays a vital part in a project manager's decision making processes. However, it is a method often overlooked and only done for the sake of fulfilling the requirements of a project management plan. But if put into practice, project monitoring can help project managers and their teams foresee potential risks and obstacles that if left unaddressed could derail the project. What is Project Monitoring? Project Monitoring refers to the process of keeping track of all project-related metrics including team performance and task duration, identifying potential problems and taking corrective actions necessary to ensure that the project is within scope, on budget and meets the specified deadlines.  To simply put, project monitoring is overseeing all tasks and keeping an eye on project activities to make sure you're implementing the project as planned.   Why is Project Monitoring important? When project managers make important decisions without verified data, it is like taking a stab in the dark. Your decisions will be based on very little to no evidence, so the action may not be very efficient and could only be a waste of time and resources. That's why it is important to monitor projects diligently and use the data you gathered to come up with intelligent decisions. Here are some questions answered through project monitoring: Are tasks being carried out as planned? Are there any unforeseen consequences that arise as a result of these tasks? How is your team performing at a given period of time? What are the elements of the project that needs changing? What is the impact of these changes? Will these actions lead you to your expected results? Automated tools and technologies can simplify the tedious process of project monitoring. Most project managers have already adopted project management tools to delegate tasks and monitor their projects. However, project monitoring is a complex process and there are only a few project management apps out there that can support the project manager's requirement to have laser-focus on individual tasks and team efficiency. Project Monitoring with KnightSpear's AI Work Coach Isabella KnightSpear has a practical way of helping project managers monitor their projects and team's performance. With the help of Isabella, KnightSpear's AI work coach with machine learning capability, the information you need for project monitoring is handed over to you so you can spend less time gathering and interpreting data and more time taking action instead. Here are some ways Isabella helps you with project monitoring Real-time monitoring of team performance With automated task monitoring, Isabella can monitor how everything is going, including what the team is working on, which team members are stuck on a task or what other tasks need to be done to move forward with the project. Regular status and progress reports Isabella provides the duration summary of a task. It displays the amount of time the assignee has spent on a task and predicts how much more is needed to complete the entire project so you can identify existing issues and make timely adjustments to get things back on track. Providing recommendations and suggestions Isabella can estimate the percentage of project success or failure. She can also predict the probability of tasks going overdue or missing its deadline and provide valuable advice on how you can get the team to work together to prevent this from happening. Ensuring that recommended actions are implemented It's important that the team is clear if there are any changes on the project plan. Isabella can remind the team of any over dues, hanging tasks and issues that need quick resolution so you can drive your team to the direction you are planning to take. In conclusion, project monitoring is important in making the project management plan work to meet your project objectives. Given the data about the team, the project and the prediction of overdues, project managers can customize the project plan and address issues before they happen. With project monitoring, you can identify the most efficient way to manage your resources and continually assess your project status, so you can ensure your project success.
Rated
4.0
/5 based on
6
customer reviews