Why A PMO Is Second In Line To A Project Manager ?
By
Isha Shukla
With the dynamically changing world of Information Technology, the change in Project Management is inevitable. A time when regulations and economies are constantly reshaping, companies are trying to catch up and transform their business strategies according to the latest trend in the market. Although a significant number of Project Management offices had been shut down by various companies in 2012, a lot has changed since then. PMO has become a significant part of Project Management. As per PMI, "Between 2010 and 2020, 15.7 million new project management roles will be created globally across seven project-intensive industries." This high statistic cannot be entirely based on the jobs estimated for Project Manager. Project Management jobs involve all sorts of Project Management role amidst which a PMO comes with its own significance. Project Management Offices are set up as per the requirement of the companies. The current types that distinguish various types of PMO can be classified as - Individual Project Office for a large project -  A project has a dedicated PMO, Central Multi-Project Management Office,(PMO) - The PMO handles more than one project and Strategic Project Management Office (SPMO) - A Project Management Office where the PMO plays different roles depending on the requirement of the company.  As mentioned earlier a PMO's role is as essential as a PMO. A PMO knows the project and understands its pre-requisite as much as a manager and thus its place is second to a Project Manager in an organization following the PMO set up.   1.  With growing complexity in program management project controlling needs to be intensified. The PMO which is the prime interface between the projects – becomes the central hub of the enterprise. It manages the allocation of resources to the individual projects. It ensures a trouble-free project communication between all parties involved. If the PMO undergoes an upgrade of competencies and responsibilities, an increased amount of work is the necessary consequence. 2. Project Management Office is not a one-man army anymore. We have PMOs to assist and provide all the assistance required to ensure a successful delivery of a single project or multiple projects at the same time. As per a survey conducted by The Project Group in a Webinar held in 2016. A question had been put up in front of the audience - "Why is the PMO important?". The answers provided were as follows- 77% = Methods and Processes 68% = Project Services 55% = Project Portfolio Controlling 47% = Training and Coaching 26% = Strategic Project Management.   This defines the approach the managers are taking these days to get support and help while delivering projects efficiently. All the mentioned tasks are a part of a PMO's responsibility 3.  In most of the organizations with well set up Project Management Offices, a PMO is the first point of contact for the Project Team members. This does not signify that the Project Manager in unapproachable but the fact that a PMO is first to hear the grievances of the team and take it up with the PM and find a solution. This speaks a lot about the significance of the PMO. But of course, this goes for organizations that follow the PMO regime. 4.   A great topic of debate has been the role of a PMO in contributing to the delivery of a project. To me, it is as significant and dependable as a Project Manager. In order to rationalize the argument, we can take a look at the responsibilities of a PMO as given below - ·   Coordination -  Managing the resources demand, their efforts, and billing. Coordination also involves a lot of follow up and relevant communication within and outside the team. ·   Regulation – Supporting the project management processes. In cases where the project follows a certain framework, the alignment is PMO's responsibility. ·   Governance – What stage has the project reached? Is the project successful in meeting the time lines set? Are all the evidence and sign off in place? ·   Finance and resource management – The handling of project budget, tracking and reconciliation is another job for a PMO. ·   Support by the PMO (no ticket open longer than agreed?) ·   Establishment and documentation of the method (documentation complete and available?)  These simple yet relevant tasks define the role of a PMO. It was all a project managers job around a decade back, but now the times have changed. 5. The drastic change in Project Management methodology does not ensure that the N number of projects undertaken by various companies can be handled by the same strategy every time. A project manager is an individual that has expertise in the project that he undertakes the delivery of. In scenarios where the solution provided is not stable a project manager is required intervene. He needs to ensure a quality delivery but while all this is a PMs head ache who will take care of the lower end responsibilities of a PM. For situations like these, we have PMOs. 6. As per the new PMO trend, the PMOs are being assigned to handle programs. The roles will thus change. There will be more strategic contributions from PMOs. The most important thing for them to learn will prioritize the projects as well as their tasks. The future of Project Management Office (PMO) in terms of the business hierarchy is closer to the management and executives. PMO is soon to become the central enterprise of most of the organizations. The projects are growing in complexity and to manage this a higher coordination is what is required. Since the projects are more cross—functional and globalized the support of a project take a back seat. To deal with this we have a PMO standing beside a project manager building an example of a great team spirit.
Rated
4.0
/5 based on
20
customer reviews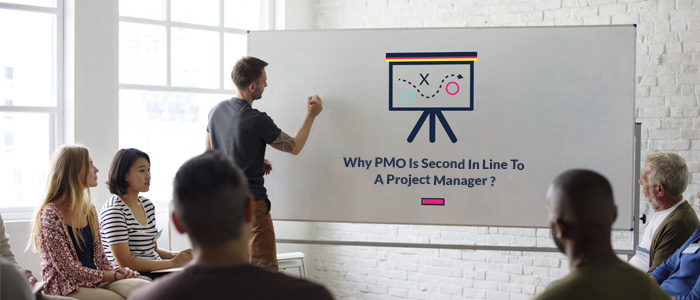 8 Tips for Managing Stakeholder Expectations
By
KnowledgeHut Editor
Why Stakeholder Management? One of the most critical aspects of project management is doing what's necessary to develop and control relationships with all individuals that the project impacts. In this article, you will learn techniques for identifying stakeholders, analyzing their influence on the project, and developing strategies to communicate, set boundaries, and manage competing expectations. By successfully managing your stakeholders, you will be better able to keep a lid on scope creep, ensure project requirements are aligned, understand tolerance for risk, and mitigate issues that would otherwise delay the project. Good stakeholder management is a testimony to your influence in an organization, and a key component to a healthy project environment. As the project manager for a coveted account you are excited for the opportunity of a new project, but anxious for a good outcome. The team is assembled and you have every confidence that they will help you successfully meet and exceed the client's expectations. You've been here before and you know that even the best laid plans can quickly go awry. When this happens you need to regain control fast before your team loses motivation. By properly managing the stakeholders' expectations from the outset, the chances for a smoother journey are much greater. Here's 8 tips for PMPs to help keep the stakeholders calm and reassured throughout the project, and also at the end, take a look at some great PDU courses for PMPs that can help you build your leadership and project management skills.   1. Identify who the stakeholders are. Obvious? Not always. Most projects will have numerous stakeholders and not necessarily just the most easily recognizable. The PMBOK® Guide defines a stakeholder as: a person, or organization, that is actively involved in the project, has interests that may be positively or negatively affected by the performance or completion of the project, and may exert influence over the project. That could include senior management in your own company. If the major influencers in your own company are not fully onboard, it could cause dissent in your team. You will then need to identify the other non-obvious stakeholders of this project. For example, who are the funders? They normally take a quiet back seat behind the movers and shakers, but if you haven't considered their expectations you might lose an important influencer. Keep brainstorming for other quiet, but important stakeholders. 2. Identify the stakeholder's preferred method of communication. By using the most effective manner of communication you will help ensure the stakeholder remains content. If you make the mistake of using the wrong method (or non-preferred method) it will cause frustration and lack of confidence. It will show you didn't listen to their initial direction. 3. Keep stakeholders engaged throughout the process with timely updates. Ask the right questions, of the right people, at the beginning and throughout the project. 4. Accurately map expectations. Be crystal clear on the expectations from the stakeholder's point of view. Ask them how they will measure success of the project. Inevitably you will discover conflicting definitions of success. Some will consider meeting the final deadline their number one priority. Another might consider end user functionality of the final product as most important. How do you manage these conflicts? One way would be to facilitate a meeting of all stakeholders (where practical) and help them come to mutually satisfying agreements. 5. Classify the level of communication for each stakeholder. Understand who requires hand holding and insists on receiving all details. Who prefers a basic, occasional overview? Who wants daily or weekly communication? 6. Identify which stakeholders will be advocates and which will be road blockers. Map your strategy accordingly. 7. Engage the stakeholders in decision making. Stroke their egos. You probably have already identified the best course of action, but present your findings in such a way that you leave room for the stakeholders to feel they have been involved in the process. 8. The manner in which the project is accomplished is vitally important, not just delivering on the required specs. Stakeholders will remember the overall mood of the entire process. Their measure of success is not just the finished product, but the way you attained the end goal.  
Rated
4.0
/5 based on
20
customer reviews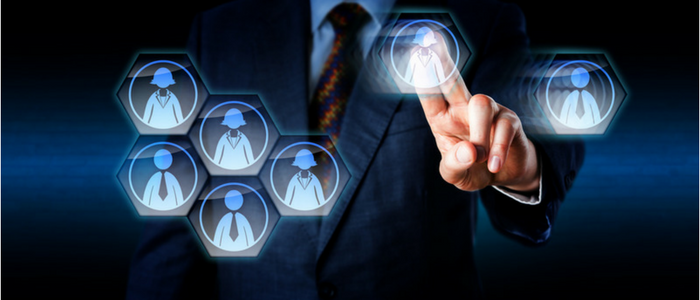 What is the difference between Risk & Issues?
By
KnowledgeHut Editor
First of all, let's look at the high level difference between "Issues" & Risks": "Issues"   –  Present focused –  Always negative –  Documented in "Issue register" –  Response will be "Issue work- around" "Risks" – Future focused – Can be positive (or) negative – Documented in "Risk register" – Response will be done based on "risk response planning" Now let's see how risks & issues play an integral role in a project: In general, if a project manager identifies all the possible negative risks and their respective response plans within the project, then the possibility of issues can be drastically reduced.  (i.e. prevention is better than cure). However, certain unforeseen situations may still arise which turn out to be issues. They could be certain potential risks which were unidentified in the past. They could also be risks which have been already identified, where the risk response plans are inadequate- and those events turn into issues and impact the project. If a project manager pays inadequate attention to risk management, there is a greater possibility of his spending his valuable time & efforts later in managing the issues that arise! Now, when it comes to issue management the project manager will document the issues in the "issue register" and will perform an issues analysis to identify the possible "work-arounds" to fix the issue. For example: Let us suppose there is a FIRE in the room. If we consider this in the context of issue & work-around, we say that there has been an occurrence of a fire, and we need to put it off by using a fire extinguisher. Since issues are present focused, there is a very limited time available to identify the work-arounds required to fix the issue. Once the work-arounds are identified, it's also equally important that such issues should not get repeated in future. There should also not be any possibility of re-occurrences in a different form, in order to bring it to a permanent closure.  In case of a re-occurrence then such events will be treated as "risks" because risks are future focused. They will be documented in the "risk register" and then sufficient risk response plans should be identified to cover those possible future risks.
Rated
4.0
/5 based on
20
customer reviews