Top 10 Certifications in Project Management
By
KnowledgeHut
Whether it is the IT or non-IT industry, a successful project always depends on a highly competent project manager. An adept and proactive project manager helps the teams in becoming consistently productive and accountable for their tasks and responsibilities. Nowadays project management is a highly pursued job title. Any professional aspiring to be a project manager can greatly benefit from working in this role. This is not only because of the lucrative salary but also because a lot of skills can be acquired after being certified as a project manager, like knowing how to plan, schedule, budget, execute, deliver and then report on the business projects. Here are some of the top certifications in project management that companies are looking for, presently:1. PMP®: Project Management Professional Project Management Professional (PMP)® is one of the top-level project management certifications and is globally recognized as the gold standard in project management. By being PMP® certified, you can work in any industry with any methodology irrespective of the situation. This certification includes all the top necessities required to test your knowledge and skills in managing the project "triple constraints", that is time, cost, and scope.Accreditation body: Project Management Institute (PMI)® Eligibility criteria:Eligibility RequirementFour-year degree or global equivalentA secondary degree or global equivalentYears of Project Management Experience3 Years (36 months)5 Years (60 months)Hours Leading & Directing Projects4,500 Hours7,500 HoursHours of Project Management Education35 Hours35 Hours2. CAPM®: Certified Associate in Project Management Another certification governed and accredited by the Project Management Institute (PMI)®, the Certified Associate in Project Management (CAPM)® lays the foundation stone for the Project Management Professional (PMP)® certification. CAPM® is perfect for professionals who want to move steadily into the project management field. Individuals who do not possess a college degree or have no/minimal experience in the field can also apply for this certification. Accreditation body: Project Management Institute (PMI)® Eligibility criteria:A minimum of 23 hours of project management education before the examination. The minimum educational criterion to go for the Certified Associate in Project Management (CAPM)® certification is a high school diploma certificate or any global equivalent form of education.3. CSM®: Certified Scrum MasterEver since agile methodologies have become the standard in most industries, especially the IT sector, Certified Scrum Masters have been in high demand. Despite various Scrum master certifications being available in the market, the Certified ScrumMaster (CSM)® from the Scrum Alliance is a great way for aspiring project managers to start as Scrum practitioners. Scrum Alliance® offers this CSM® credential and is a non-profit organization that promotes the concept of adopting Scrum and agile practices. The organization globally has 450,000 plus certified practitioners. Accreditation body: Scrum Alliance® Eligibility criteria: There is no set of eligibility requirements to attend this Scrum Master Certification course and it can be taken by freshers or professionals who want to:Extend their careers in project management.Strengthen their grasp of Scrum.4. PMI-RMP®: Project Management Institute-Risk Management ProfessionalNowadays it is normal for any undergoing project to face risks at every stage, thus affecting its execution, success rate, and the final result. This requires planning the project by detecting potential risks, both threats, and opportunities, taking actions to reduce threats, and increasing opportunities.  The Project Management Institute-Risk Management Professional (PMI-RMP)® credential affirms that Risk Managers know the best way to identify project risks and lessen threats while making the best of available opportunities. Accreditation body: Project Management Institute (PMI)® Eligibility criteria: Either Secondary degree (high school diploma, an associate degree, or the global equivalent) 4,500 hours of project risk management experience within the last 5 consecutive years 40 hours of project risk management education Or Four-year degree (bachelor's degree or the global equivalent) 3,000 hours of project risk management experience within the last 5 consecutive years 30 hours of project risk management education5. CompTIA Project+ certificationTraining in the CompTIA Project+ certification will enable professionals to learn and implement common project management principles and important soft skills such as team building, conflict resolution, communication, negotiation, setting, and managing expectations. CompTIA's Project+ serves as a primary-level project management credential.Accreditation body: CompTIAEligibility criteria:There are no strict prerequisites, however, according to CompTIA, a candidate should have at least one year of experience managing, directing, or participating in small- to medium-scale projects.6. PRINCE2® Foundation/PRINCE2 PractitionerAccredited by Axelos, PRINCE2® is a de facto standard that describes project management standards and assists in forming consistency among projects. It began in the UK and then applied it to its government entities. Famous across Europe and now countries in the middle and far east, many industries have adopted these standards and gained impressive results. As a result, PRINCE2® Practitioners are sought-after for their knowledge of applying this framework on projects. There are two key certifications: PRINCE2® Foundation and PRINCE2® Practitioner Certifications. The Foundation certification is an entry-level credential, testing basic project management terminology and methodology. On the other hand, the Practitioner certification tests advanced project managers who have already achieved the PRINCE2® Foundation.Accreditation body: Axelos Eligibility criteria: PRINCE2® Foundation Certification: There are no eligibility criteria for the PRINCE2® Foundation Certification Exam. However, it is recommended to possess basic project management knowledge.PRINCE2® Practitioner Certification: To get certified with PRINCE2® Practitioner Certification, applicants must have one of the below-mentioned certifications:PRINCE2® Foundation Project Management Professional (PMP)® Certified Associate in Project Management (CAPM)® IPMA Level A (Certified Projects Director) IPMA Level B (Certified Senior Project Manager) IPMA Level C (Certified Project Manager) IPMA Level D (Certified Project Management Associate)7. PgMP®: Program Management Professional (PgMP)® Certification Training This certification is created and administered by the PMI® and is the next step, after achieving the Project Management Professional (PMP)® Certification. PgMP® is for professionals who coordinate and manage multiple projects aligned with strategic objectives. This includes directing and managing complicated activities that may extend over functions, organizations, cultures, and geographies.With the PgMP® certification, professionals will strengthen their grasp in the six prime focus areas of program management such as Governance, Prioritization, Escalation, Resource Management, Benefits Realization, and Stakeholder Management. Thus, certified PgMP® professionals will be able to encourage teams to integrate and coordinate multiple projects in a better way. Accreditation body: Project Management Institute (PMI)® Eligibility criteria: Either:A four-year degree (Bachelor's or Global equivalent), with at least four years of Project Management experience and four years of Program Management experience.OrA secondary diploma (High school or Global equivalent), with at least four years of Project Management experience and seven years of Program Management experience. Candidates not meeting the above criteria can also consider the Project Management Professional (PMP®) certification. 8. APM™: Associate in Project ManagementThe Associate in Project Management (APM)™ certificate is an entry-level certification in Project Management and is a globally recognized credential. Governed by the Global Association for Quality Management (GAQM)®, the exam covers 50 Multiple Choice Questions out of which the candidate requires to get 70% (35 out of 50 correct) to pass the 60-minute exam. Accreditation body: Global Association for Quality Management (GAQM)® Eligibility criteria:No formal education or experience required. 9. MPM®: Master Project Manager The Master Project Manager certification is issued by the American Academy of Project Management (AAPM)® and is ideal for both project managers and professionals with business and technical responsibilities. Accreditation body: American Academy of Project Management (AAPM)®Eligibility criteria: Three years of project management experience and training. 10. PPM™: Professional in Project ManagementProfessional in Project Management (PPM)™ course is organized by the Global Association for Quality Management (GAQM)®. This is a mid-level certification that consists of project management components showing how to plan, execute, control, and complete projects as well as training to perform better.  Accreditation body: Global Association for Quality Management (GAQM)® Eligibility criteria:Completion of a mandatory E-Course Candidates should have a certain project management experience. ConclusionAlong with the abovementioned project management certifications, it is recommended that professionals apply principles in their current professions, be on the lookout for newer methodologies and upskill regularly.
Rated
4.5
/5 based on
0
customer reviews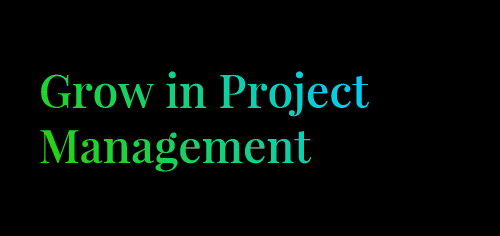 Top 10 Certifications in Project Management
Whether it is the IT or non-IT industry, a success... Read More
Top 7 Project Management Methodologies
By
KnowledgeHut
Foresighted managers and leaders don't necessarily follow just one project management methodology. They learn all of them so that they have the awareness to deploy the right methodology for the right project. According to industry experts, project management methodologies are vital to project success. A recent study by PMI confirmed that about 89% of the project professionals believed that their organizations implemented some project management practice or the other.What is a project methodology? It's a blueprint that shows how tasks and projects can be planned, managed, and executed, right from start to finish. It includes a combination of practices, techniques and procedures followed by project managers. Why choose a project management methodology? A recent survey published by the Harvard Business Review revealed that the lack of time was the major hindrance to collaboration within project teams. Since projects are fast-paced and must adhere to deadlines, collaboration is quintessential. This is where, adopting a project management methodology comes to play. Projects are incredibly fast paced with competing deadlines, hence collaboration is the best way to keep the team engaged, heighten productivity and save time in the long run. Practicing a methodology is a great way to boost collaboration as well as deliver project success. Top 7 project management methodologies Below are the top 7 methodologies in the project management landscape today: 1. Agile According to a KPMG survey, 81% of enterprises had adopted Agile in the past 3 years. The most favorite methodology, Agile is actually a set of principles involved in software development. However, it's hailed as a project management methodology for its flexibility and capability to build processes. Agile projects have a series of tasks that are initiated, executed and adapted based on ad hoc demands, rather than a pre-planned process. Hence, Agile is apt for dynamic environments where the unpredictability factor is quite high.  2. Scrum Scrum is the project management methodology that enables a small, cross-functional, self-managing team to deliver results quickly.  It helps boost communication, teamwork and speed of the processes. Terms like sprints, scrums, backlogs and burndowns are commonly used in scrum methodology. Scrum is ideal for environments that handle complex products.  It advocates the use of a small, cross-functional teams of upto 9 people who work on items in a backlog that have been clearly defined and prioritized by a Product Owner. Work is categorized into "sprints", a development cycle of usually 2-4 weeks. During these sprints daily "Scrums" take place where the team report on their daily progress and impediments. At the end of each sprint, work is then reviewed in a sprint review meeting to determine together with the Product Owner if it clears the Definition of Done (DoD). Scrum is further facilitated by a Scrum Master who leads the sprints, demos, reviews and ensures that the team is continually optimizing and improving. 3. LeanLean project management is the methodology that emphasizes the dictum of maximizing value while minimizing waste. In project management, it aims at creating most value with a minimum amount of resources, labour, and space. There are 3 'M's in Lean: Muda refers to wasteful activities that consume resources without value generation, Muri refers to overutilization of equipment or employees and Mura which corresponds to operational inefficiency. Lean project management methodologies when practiced are capable of reducing these 3 Ms within the project process. 4. Kanban Kanban is a project management methodology that's focused on Lean principles. Its primary focus is to increase efficiency. It's an evolved version of Scrum. It's flexible and not focussed on roles. It keeps the team focussed on what actually matters. It's ideal for environments where priorities are changed frequently. The online tool Trello is based on Kanban. It gives an accurate visual depiction of the progress of work for the team and other stakeholders. It's ideal in organizations that demand a consistent output. 5. eXtreme Programming methodology (XP)  eXtreme programming (XP) is also a software development project management methodology that focuses solely on development  while ensuring quality. It lays down the processes needed to improve software quality as well as meet customer requirements. It is quite similar to Scrum but differs in certain prescriptive processes. These processes include making compulsory user stories, Test Driven Development (TDD), Pair programming, and Continuous integration. 6. Waterfall  Waterfall methodology, also known as the SDLC (Software Development Life Cycle) values solid planning and doing everything in one shot unlike Agile. Planning and resource allocation are done in the beginning, work is executed in cascades. Like a waterfall. However, Waterfall is pretty rigid as it offers no scope to make changes to the plan unless absolutely necessary. Because of this approach, upon reaching the testing stage, it's very difficult to go back and rectify mistakes. That could end up being quite risky. The many shortcomings of Waterfall approach is the reason why Agile methodologies gained acceptance worldwide. 7. PRINCE2   Created by the UK govt in 1996 for IT projects, PRINCE2 methodology is controlled project management practice which divides projects into various stages with their own set of plans and processes to follow. It's an excellent framework that can be applied mostly in the large projects. It lays down the need for the project, identifies the target audience and whether the project is feasible.  A PRINCE2 Practitioner often oversees the team in these projects and ensures that the team has the right resources and guidelines to conduct the project as well as mitigate risks effectively. Ultimately, choosing the right project management methodology is based on the project and business environment. When chosen appropriately, these methodologies can play a major role in project success. Learn more about project management methodologies like these from our series of immersive workshops.
Rated
4.5
/5 based on
0
customer reviews

Top 7 Project Management Methodologies
Foresighted managers and leaders don't necessa... Read More
How To Develop A Project Charter Template?
By
KnowledgeHut
A project charter template serves as a model/checklist based on which a project charter can be developed. It clearly lays down the project's objectives and deliverables as well as the resources needed to achieve them. It also includes task lists as well as the financial plans. The project charter template depicts the need for the project and talks about how it will be structured to meet expectations. Before delving into the steps involved in developing a project charter template, it's important to know more about what it is. What is a Project Charter?A project charter is a formal document that defines a project, its objectives, composition and deliverables. It asserts the project manager's total authority over the project. These definitions serve as contracts that hold everyone accountable for their respective roles and responsibilities. The Benefits Of A Project Charter The benefits of a project charter are many and can be categorized into 2: 1. The Benefits Of Project Charters For Project Managers & Teams Helps determine whether a project has adequate value to be proposed or even executed. Paves the way for better planning and time management. Ensures that there isn't any confusion regarding fund allocation before starting the project. Helps provide the team with clear guidelines to achieve the desired output. Keeps the team's morale high, as a crisp and clear project charter gives the members the right guidance on project execution. This, in turn, will motivate them to do their best. 2. The Benefits Of Project Charters For Clients & Stakeholders Puts forth a clear-cut picture of the project to stakeholders so that they have adequate understanding about its progress.  Serves as an effective marketing tool that can be distributed across teams in the enterprise. This will aid in justifying the time and resources spent, as well as help create a better charter for future projects. What Should a Project Charter Template Include? Your project charter template should be self-explanatory and must include the following: 1. Project nameThe name of the project should be clear and easily recognizable. 2. Purpose, goal, and project specification Under these sections the project charter should explain the following: The intention behind the project's proposal. The pain points it will address. The ideal plan to drive the project towards success. What's essential for its execution and performance. 3. BudgetThis section will discuss the budget allocation, its source and modes of expenditure. 4. Deliverables This will outline the outcome of the project, which could be a product, service, or result. It will also mention the metrics needed to measure project success.5. Scope and risksThis portion of the charter template will outline the modes of risk mitigation and troubleshooting. These can be arrived at only after a thorough analysis of the project's constraints and risks. 6. Timeframe and  milestones This will depict the time span (start and end dates) within which the project will be executed and how different milestones will mark each stage of progress.7. Key stakeholders Often project charters are maintained as internal documents, however, listing the clients or stakeholders in it will be helpful to keep the team motivated. When the project charter clearly mentions the people directly linked to the project, it's more likely to create a sense of accountability within the team members.  8. Team roles and responsibilitiesLast but not the least, any project charter template is incomplete without listing the team members involved in any project. The responsibilities of each team member should be clearly mentioned in the charter.4 Steps To Develop A Project Charter Template That WorksThere are four major steps involved in developing a project charter template. These are:  1. InitiationIdentify Stakeholders Identify the Project Scope Work on the Risk identification Understand the constraints and limitations Identify the high level of Requirements and Scope Most importantly what are the project Success Criteria  2. DevelopmentGoal setting Scope analysis Strategy planning Timeline planningBusiness Case writing 3. Signing off on Agreement Sending Agreement documents to Sponsors and Stakeholders Getting a Confidentiality agreement from team members Signature of proceeding by the concerned parties 4. Publish the project charter Sharing the project charter with everyone involved before kickstarting the project. A Good Project Charter Is Key To Effective Project Management Well-planned is half-done. Having a clear-cut project charter template ready will help avoid unnecessary hiccups in project execution. Regardless of the template chosen, the project charter should be visually appealing and distinctive for effective project management. Only skilled professionals with project management skills can create or understand a project charter. Click here to check out the courses that will help one become an effective project management professional.
Rated
4.5
/5 based on
0
customer reviews

How To Develop A Project Charter Template?
A project charter template serves as a model/check... Read More