What is the difference between Risk & Issues?
By
KnowledgeHut Editor
First of all, let's look at the high level difference between "Issues" & Risks": "Issues"   –  Present focused –  Always negative –  Documented in "Issue register" –  Response will be "Issue work- around" "Risks" – Future focused – Can be positive (or) negative – Documented in "Risk register" – Response will be done based on "risk response planning" Now let's see how risks & issues play an integral role in a project: In general, if a project manager identifies all the possible negative risks and their respective response plans within the project, then the possibility of issues can be drastically reduced.  (i.e. prevention is better than cure). However, certain unforeseen situations may still arise which turn out to be issues. They could be certain potential risks which were unidentified in the past. They could also be risks which have been already identified, where the risk response plans are inadequate- and those events turn into issues and impact the project. If a project manager pays inadequate attention to risk management, there is a greater possibility of his spending his valuable time & efforts later in managing the issues that arise! Now, when it comes to issue management the project manager will document the issues in the "issue register" and will perform an issues analysis to identify the possible "work-arounds" to fix the issue. For example: Let us suppose there is a FIRE in the room. If we consider this in the context of issue & work-around, we say that there has been an occurrence of a fire, and we need to put it off by using a fire extinguisher. Since issues are present focused, there is a very limited time available to identify the work-arounds required to fix the issue. Once the work-arounds are identified, it's also equally important that such issues should not get repeated in future. There should also not be any possibility of re-occurrences in a different form, in order to bring it to a permanent closure.  In case of a re-occurrence then such events will be treated as "risks" because risks are future focused. They will be documented in the "risk register" and then sufficient risk response plans should be identified to cover those possible future risks.
Rated
4.0
/5 based on
20
customer reviews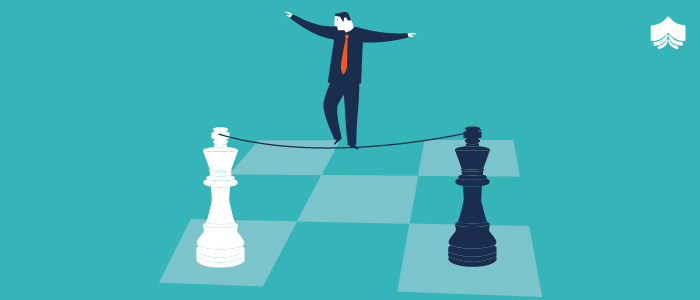 End-to-End Phases in Project Management
By
KnowledgeHut Editor
So, what really is Project Management? That's a question worth your attention. As we know, Projects are catalysts for change, they result in breaking status-quo, delivering something which has never existed before. Immense technological milestones have been achieved by human beings since centuries starting from Egyptian Pyramids, and Great Wall of China to today's cutting-edge, state of the art advancements in every walk of life. All this have been possible due to conceptualizing something new & further delivering it. In the backdrop of each of these historical events, has been Project Management in one way or other. In recent years, Project Management has been formally developed as a fully functional field of study & is considered a vital skillset for the professionals especially deployed with organizations regularly working on Projects.    The whole process of Project Management may be divided into four major segments (sometimes referred as Steps, Phases or Process Groups), these include  Planning (Conceptualization etc.),  Development,  Implementation,  Close-out  Another step which envelops all of these is known as Monitoring, which sometimes is considered as an additional Process or otherwise considered part of each Step enlisted earlier. Each of these processes contains many separate activities, each of which are specific to their relevant Step. Let's have a look at how all these contribute to the project life cycle. 1) Planning This is the very first step marking the beginning of the journey to deliver a concept Product, Service or Result. During the planning step a specific Product, Service, or Result is conceptualized & further steps are taken to elaborate the business need of the same as well as the necessary Scope of the Product, Service or result.  Identify the Core Problem First things first, at the very early stage, we need to identify the actual problem for which we need to develop a solution, this problem will be the foundation of the whole project & all the concepts, Ideas, Plans & rest of the Project Management related activities will be revolving around resolving this problem. Normally, companies involved with Projects come across some ideas from some internal or external clients with a problem statement & are invited to bring their solutions for further consideration. Sometimes we may also be presented with a few solutions to some specific problem & are invited to select the best one to be implemented in order to resolve the problem. However, it may vary based on the situations.  Defining Project Objectives Once the problem is identified, the next step is to sketch out what the results or deliverables will be looking like or what features the outcomes must contain. This is vital to identify the all expected features before moving on to the next steps of planning & execution. Failure to define the detailed objectives of the outcomes will result is diverting from the actual expectations of the outcomes of the project.   Determine scope, resources, and major tasks/activities To determine the Project scope is actually defining the project boundary, it is about building a wall around the project. Everything inside the boundary is necessary & supposed to be completed to deliver the Product, Service or Outcomes of the project. It is the only scope which is supposed to be completed & all of this scope is completed. To plan in a proper manner & keep the Project in control, a number of tools & techniques are utilized at this stage i.e. WBS, WBS Dictionary etc.  These tools & techniques are here to help define Scope in a systematic manner & aid in the further planning process. Managing Constraints Scope, Schedule, Cost, Resources, Risk & Quality are the project constraints, the outcomes of the project actually result from mix-up of these constraints. Variation in any of these constraints will reflect on the project outcomes. or instance if in the middle of the project the schedule is squeezed by the client or Management now we have two options either have a trade off with money & resources (pour more of Cost & Resources to complete the project in new schedule) or deliver something which is not meeting the expected/planned outcomes of the Project which for sure will not be acceptable to any of the stakeholders. 2) Development This is actually the build-up step of the project, here we will perform certain activities which will lead to further project implementation. At this stage, we bring the team together, Time estimates are converted into Schedule, and Cost estimates are converted into budgets. The resources are gathered & we have commitments & we make them. Assemble Team The very first thing to do here is to assemble a team capable to handle the project end to end. Of course, we already have a small team to help plan the project but now we need more experts to perform the real project planning and execution related stuff. A lot of subject matter experts (SME's) are now required to get the technical aspects of the project done. Responsibility Assignment Planning The team is here now, but what will each of the team members do? It is required to plan in detail with a clear definition of roles & responsibilities, so that during the Project Life Cycle things may move in a systematic fashion. For the purpose of such planning, we need to involve the team members so that they may provide their consent based on their skillset which will, later on, result in a smooth flow of the project. Kick-off Meeting  As project management is all about doing things in a collaborative manner, we need to announce the formal start of the project, which is done during the kick off meeting, all the key stakeholders are invited & major project milestones are explained, a review of the time frame as a big picture is also needed to be performed. Any suggestions are also collected & further considered for analysis & incorporation to the plans if required. Create Schedule The time estimates for each activity & work package are prepared & further converted into the formal schedule, this schedule is now a baseline for project performance measurement during the project life cycle. To create a realistic Project Schedule team involvement is mandatory, which formally results in internal buy-in & pave the way for the successful execution of the project. Budget Development Another vital component of the Project is known as Cost. The cost for each activity is estimated individually & further accumulated as Project Budget; the same budget is further used as a baseline to measure the project performance. The team involvement is important here, to ensure the buy-ins & smooth performance during execution. One thing to remember is that a budget, no matter how carefully is developed is always a guess & may need adjustments later on & variations with actual spending & budget are always expected, so the key is to closely monitor & control.    3) Implementation Now is the time to put the plans to action. Most of the project effort happens at this stage & most of the project resources are required during the implementation stage. This stage is the most exciting as a lot of activity is going on here. It is also the most frustrating stage due to the immense pressure to meet the goals & perform the things as per plans.  Monitor & Control Budget, Scope, & Schedule Keeping the bigger picture of the project in view is important at this stage, no matter which approach of Project Management is being adopted, the key goal here will be to maintain the control over the three Major constraints of the Project Scope, Schedule & Cost. If we can keep these in control there is no problem in managing the whole project.  Adaptation of Project Management approach is another important aspect, there are a few great approaches to manage a project but not all of the these are a perfect fit for a given situation. An approach which is best for huge projects may prove useless & wash away the project due to heavy documentation & paperwork involved. So, while selecting the approach for your project we need to consider the whole scenario of the project. Progress Reporting Project performance may effectively be measured through proper reporting, a lot of different types of reports are available for selection, only those which are necessary and may reflect the true picture of what's going on under the hood in the project must be adapted. Progress Reports, Status Reports, Performance Reports are few of these. The reports are generated through the work performance data collected from Project site, which is further converted into information, which then is populated into reports to display the whole picture of the projects. Most of this stuff is done in an automated way through different software these days. Issues & Problem Management The important task which is the responsibility of the Project Manager is keeping an eye on the Project, identifying the potential problem areas, uncovering conflicts & addressing & managing these problems to solve & safeguard the project from these. It's important to pay attention to the small signals & triggers of emerging problems, these indicators may include a team member's increased frustration, lack of interest & enthusiasm, or inability to decision making. Avoiding problems is not a proper approach, we need to face & resolve the problems, find the potential root causes & eliminate these. 4) Close-out  As soon as project deliverables are accepted and handed over to the client, the project needs to be formal. The Staff may be released, Project procurements need to be formally closed, all unused material, resources & equipment need to be returned. The project performance needs to be evaluated & all project records & documents are required to be archived. Project Performance Evaluation The project is complete, but it is to be evaluated if it met its goals as defined at beginning or not? The project performance, as well as the performance of the product, are needed to be verified if it met its expected target & performed accordingly. The project performance with respect to the agreed scope is also measured. At this stage, Project scope is used as a yardstick to measure the outcomes performance. Project Closure Once Project deliverables are accepted & handed over, all relevant documents are archived & project resources are released. Now the project will be formally closed. If everything went as per plan & project has delivered for what it was planned, it's time to celebrate.  The project may sometimes have had a lot of rollercoaster ride along the way, may also result in over budgeting, over scheduling or show the inability to deliver the outcomes as expected. But still we are supposed to recognize the team's efforts & accomplishments.    Post-Evaluation Debriefing Regardless of Project outcomes, a post-evaluation debriefing session with the Project Management team is a key event at the end of the project, which serves the purpose to brief them regarding the performance and major events during the Project Lifecycle. This must also be documented in the lessons learned. It's an opportunity to discover the whole Project Life cycle positively rather than blaming or criticizing. This event may be used to find the best way to perform certain things in a project which actually went wrong. The critical team members must be involved to make sure their contribution at this stage leads to the success of the future project.   
Rated
4.0
/5 based on
20
customer reviews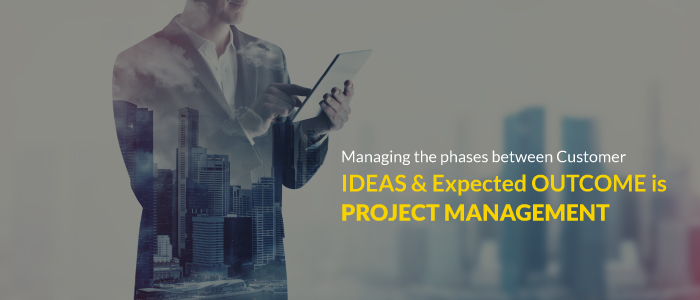 End-to-End Phases in Project Management
So, what really is Project Management? That's a ... Read More
10 Characteristics Of a Good Project Manager
By
Elena Gray
Good leaders are hard to find, but great project managers are rarer still – What a great saying! Well, it has its own worth acknowledging that to find a reliable, and successful project manager in the current era is like finding a true pearl inside the sea shell. Being a project manager is a specific kind of leadership position, which requires certain character traits and qualities. If we ask you, do you have any general idea about a good project manager, a single point you can define them would be – they delivers projects within the deadline and budget set by the clients, meeting or notwithstanding surpassing the desires of the partners, right? It's not enough. Actually, it takes more to become a good and idol project manager to whom someone could admire. In this article, we are going to highlight some striking traits and qualities of a Good project manager which can help you become a better one or to improve yourself.Time Management techniques helps you to assign correct time slots to activities as per their importance. The right allocation of time to the right task in order to make the best possible use of time refers to time management. Top 10 Qualities to become a Successful Project Manager   1. They Inspire a Shared Vision An effective project leader is often described as having a vision of where to go and the ability to articulate it. A leader or project manager is someone who lifts you up, gives you a reason of being, and gives the vision and spirit to change. The visionary project managers enable people to feel they have a real stake in the project. Moreover, they empower their team mates to experience the vision of their own and offer other the opportunity to create their own vision, to explore what the vision will mean to their jobs and their lives, as well as to envision their future as part of the vision of their organization. 2.    They are a Good Communicator According to Jada Pinkett Smith, a slogan of every good project manager is; "My belief is that communication is the best way to create strong relationships" Another strong trait that distinguishes a good project manager from others is, their ability to communicate with people at all levels. Since, the project leadership calls for clear communication about responsibility, goals, performance, expectations, and feedback – a good project manager can be said a complete package comprising all these qualities. The pioneer must be able to successfully arrange and utilize influence when it's important to guarantee the accomplishment of group and venture. How it comes about gainful? Successful correspondence brings about group accomplishments by making express rules for professional success of cable car individuals. 3.    Integrity One of the most important things any project manager should always keep in their mind is, it takes their actions to set a particular modus operandi for a team, rather than their words. A good management demands commitment and demonstration of ethical practices. The leadership or project management depends on integrity represents set of values, dedication to honesty, and consistency in behaviors with team mates. Integrity is that a good project manager takes responsibility for setting the high bar for ethical behaviors for oneself, as well as reward those who exemplify these practices. Leadership motivated by self-interest does not serve the wellbeing of a team. 4.    They Possess Leadership Skills If you want to become a successful project manager, you ought to own good leadership skills. Project managers must also deal with teams coming from various walks of life. Hence, it winds up noticeably basic for them to rouse workers and calibrate group execution to achieve organizational goals through various leadership styles. A great project manager sets the tone for the project and provide a clear vision about its objectives for the team. A feeling of foreknowledge helps also – by foreseeing potential issues, you can have your group prepared to solve them in the blink of the eye. Enthusiasm and passion are two key elements you should adopt, if you want to make people follow you—nobody will do so if you're sporting a negative attitude. 5.They are Good Decision Maker Good decision making skill is not only crucial for personal life but it also very important in professional life as well. The good project managers are empowered to make countless decisions which will help define the project track. As we all know that a single minor wrong decision taken can easily jeopardize the entire project. Thus, a project manager needs to be capable of thinking quickly and reacting decisively. 6.    Expert in Task Delegation Task delegation is another basic skill in you which you need to be expert in. You should be able to judge your team members' skills and assign the tasks in accordance with their strengths. Being a pioneer doesn't imply that you have to consider each minor little detail of a venture. Show your team members you trust them and delegate tasks to them. 7.    They are Well Organized Henry Mintzberg said; "Management is, above all, a practice where art, science, and craft meet" Good organization is a key factor for creating a productive work environment as well as solving problems under pressure. Being well-organized helps to stay focused on the big picture and to prioritize your own tasks and responsibilities. With regards to exhibiting your outcomes, you ought to have the capacity to recuperate all the important information and demonstrate an intelligible vision of a venture to be executed. 8.    They Own Proficiency Proficiency and thorough knowledge – they both can be said a basic yardsticks on the basis of which a leader's or manager wisdom or excellence can be weighed. Being on top of your projects entails a vast amount of industry knowledge to be effective in what you do. Some learning on the money related and legitimate side of your tasks won't hurt either. You should be seen as able and skilled by your group. 9.    They are Great Problem Solver! The good project managers work with a team of experts or consultants and use their mastery of handling issues in most effective ways. Nobody will anticipate that you will have a prepared answer for every single issue; you should have the capacity to utilize the knowledge of your team members and even stakeholders to produce a collective response to any problems you experience on your way to delivering a project. 10.    They know what is Collaboration This is the last, and the most important trait that should exist within every good project manager or leader. A grip of group progression is fundamental on the off chance that you need your group to work easily on your ventures. When building up your group, remember this: contentions and contradictions will undoubtedly happen; as a pioneer, you'll should have the capacity to intervene them and ensure all you colleagues progress in the direction of a similar objective.  
Rated
4.0
/5 based on
2
customer reviews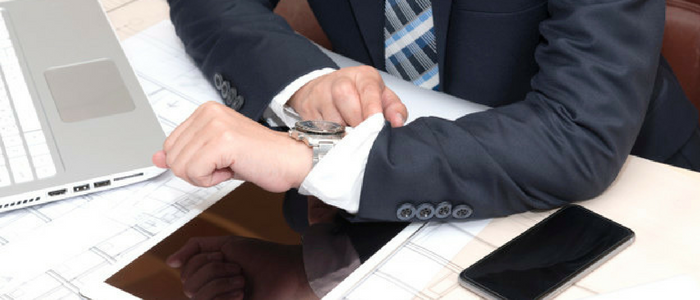 10 Characteristics Of a Good Project Manager
Good leaders are hard to find, but great project m... Read More