Pass PMP® Certification Exam: Quick Tips To Get You Started
By
Nipu Nath
IntroductionPMP® (Project Management Professional) is one of the most coveted, popular, and widely recognized professional certifications pertaining to project management domain in the world. Thousands of aspirants appear in this exam every year, but unfortunately only a few have managed to pass this examination. No matter how much talented, knowledgeable and experienced you are, it boils down to sticking to the proper planning and strategy to excel in this exam. So let's discuss more about the exam preparation planning and strategy.The Big StrategyEvery strategy must be equipped with a clear roadmap otherwise it is just like a pen without ink. So here we go.Attend PMP® training workshop from an REP (Registered Education Provider) who is authorized by PMI® (Project Management Institute) to provide PMP® training workshop.Get 35 contact hours' certificate from the REP post 4 days of the training workshop. This certificate is a mandatory requirement by PMI® to appear in the PMP® certification exam.Decide a date for the exam. Ideally, you should set the exam date considering 30-45 days of preparation after your 4 days' workshop. Although this timeline may vary from person to person, 3-6 months is the ideal time for the exam preparation.Start preparing for the exam. Ideally, you should aim to invest 2-3 hours during weekdays (considering you are a working professional) and 6-7 hours during weekends for this period of 30-45 days.Take PMI® membership (optional). It is recommended to take PMI® membership due to a couple of benefits. For example: By taking membership, you can download a free copy of the latest PMBOK® guide. You will also avail discounted examination fees.Start submitting PMP® application at least one month earlier to your exam date as the process of application approval by PMI® may take time if your application is chosen for auditing.Important ConceptsBelow is a list of a few concepts related to which questions appear quite frequently in the PMP® exam. Hence please ensure to have a complete understanding of these concepts.Organizational Process AssetsEnterprise Environmental FactorsManagement Plans for each Knowledge AreaProject Management PlanBaselinesPM Plan and Document UpdatesProject Scope StatementWork Performance Data, Information and ReportExpert JudgmentChange RequestITTOStudy MaterialThis is one of the most debatable points of discussion as there is no concrete answer to this point because the recommendation for study material may vary from person to person based on their experience and views. However, following are the most preferred study materials to ace the PMP® exam.PMBOK GuideRita Mulcahy's PMP® Exam Prep BookHead First PMP® Practice Exam (for practice tests)Preparation TimelineConsidering 6 weeks as the ideal timeline for this exam preparation, below is the allocation of time.First 2 weeks: Training material, Rita book (First time) and PMBOK®Second 2 weeks: Rita book (Second time) and PMBOK®Third 2 weeks: Mock exam, Flashcards and cheat sheetTips & TricksThis is again a subjective point of discussion as it may vary from person to person. However below is the list of most common and effective tips & tricks for you to pass the PMP® exam.While answering questions, always think of big projects in line with project definition laid down by PMI® and not the projects in your organizationDon't blindly memorize but rather understand the concepts as the exam tests knowledge, application & analysis and not the ability of your memorization. However, memorize all formulas and standard definitions & terms.Remember, more important than studying a lot is studying in the right way. You need to study properly with a concrete plan of action.Attempt 3-5 full-length real-time practice tests to gauge your readiness for the exam, and also when you score more than 80% consistently in those testsBe prepared to face ambiguous and wordy questions and hence practice such questionsDon't invest much time on any one question, as you have limited time. Mark and skip questions which seem challenging to you and get back to them later (if you have time)Attempt all questions as there is no negative markingBe prepared for more than one right answer as well as challenging questions which you may not be able to answer correctly.Have a process of elimination to narrow down to the correct answerFinal ThoughtBecause of the vast popularity and demand for PMP® certification, many people create unnecessary and irrelevant hype about the exam which eventually build unnecessary pressure on candidates. Please avoid such situations and keep yourself focused and motivated. Face the exam with a big smile and a confident heart. You deserve to pass the exam and celebrate your victory. All the best!
Rated
4.0
/5 based on
4
customer reviews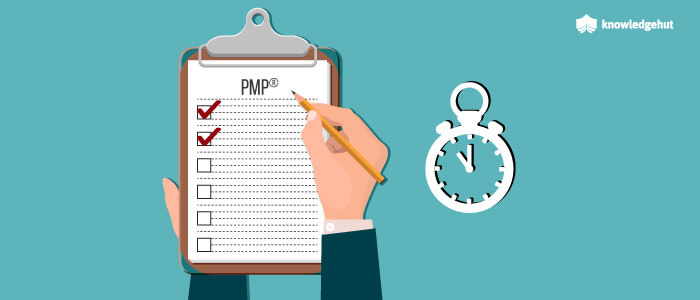 How can PRINCE2 be Effective for Project Managers in Challenging Situations?
By
Joyeeta Bose
PRINCE2 is an acronym for Projects in Controlled Environments. It is one of the most traditional process based methods that are being used for effective project management. It is being utilized extensively by the UK government, and it is also recognized to be employed in the private sector both in the UK and on international markets. The PRINCE2 method is in the public domain, and it offers one of the best practice guidance on project management on non-proprietor practices. The key features of PRINCE2 It focuses on justification of business It defines the organizational structure for the team of project management professionals It lays great emphasis on  project based planning approach It emphasizes on the division of the project into controllable and manageable stages It ensures that flexibility can be applied at a level that is being perceived appropriate to the project How can PRINCE2 benefit you? One of the main advantages of being adept in PRINCE2 is that it can be applied to any project within any industry sector. As this method is widely understood and recognized, it provides a common vocabulary for all those professionals who are involved in the project & it helps as a roadmap to success a project. This makes the concept easier to the management team, and they can formulate their ideas and valuable inputs by taking help from the everyday vocabulary. Here is a list of benefits of PRINCE2 in an organization's project management system. It is widely recognized throughout the world Although PRINCE2 began as a standard framework for IT Project Management, it was being developed to make sure that its benefits can be applied to other domains of the industry. Quite interestingly, PRINCE2 examinations are available in 19 languages. So, one can see that it's not just the qualifications that are globally acclaimed, the PRINCE2 method is also widely recognized. Hence, if a candidate possesses a recognized qualification, it increases the chance of expanding the network and the demand for services of an individual.  Common Vocabulary It is important to note that it is not just the qualifications that are recognized across nations and industries. It is worthwhile to note that over 150 private sector and public sector organizations constitute a virtual committee which consults on PRINCE2. In other words, the language of PRINCE2 is the language of Project Management. Hence, if an individual is adept in handling all the tasks related to PRINCE2, they would have an added benefit in their CV.  PRINCE2 is built for uncertainty The employees in many organizations seem to love PRINCE2 as it prepares the candidate for tough times. In other words, it imparts quality knowledge to the professional to be well equipped in case of emergency situations like quickly meeting deadlines. This applies to recessions and problems within the companies as well. The employers of most of the leading companies across the world see PRINCE2 professionals as troubleshooters. Hence, if a project is in crisis, PRINCE2 can assist an individual to plan and implement systems in a planned manner.   PRINCE2 possesses perfect starter qualification Keeping in mind all the reasons mentioned above, PRINCE2 is one of the ideal ways to master the fundamentals of Project Management. It can teach professional sound principles and can also make one aware to speak the language of Project Management. Moreover, PRINCE2 is not that rigid and is adaptable in numerous ways. Thus, it is increasingly being used for projects that are of any scale.  Why should you study PRINCE2? It is one of the most de facto management standards that enjoy global acclamation. It provides the skills that make you confident about successfully managing projects. It is so because PRINCE2 uses a common language, procedure, and system. It is also handy for a professional who wants to achieve new heights in the future. This also allows an individual to control risks and resources. By mastering the course of PRINCE2, you would be able to do fewer mistakes that would be good for the company in the long run. On the other hand, with the application of PRINCE2 in your company's project management procedure, you can reap a lot of success. Another key advantage of studying PRINCE2 is that you can tailor it to any situation. You can make the required changes and alter the parameters without having a look at the external environment of your company.  How can PRINCE2 improve your employment prospects? It is a widely accepted fact that PRINCE2 qualification is one of the great ways to add weight to your CV. It is also recognized as a world-class international management system so that it can be implemented for project management. Thus, it is no wonder that so many companies are looking forward to appointing professionals who have a certification course in PRINCE2.  Moreover, as every organization irrespective of its size always depends on various project management techniques, a professional equipped with a PRINCE2 certification would always have a greater chance to showcase their skills and prove to be an asset for the organization shortly.   Why should you implement PRINCE2 in your organization? It is known as one of the international standards for Project Management. It is so because it embodies a substantial amount of time of the best project management practices. It also provides flexible and adaptable approaches for all kinds of projects. It provides an organization with  A consistent and standard approach Regular reviews of progress made against the project management plan and again the flexibility of the business environment It facilitates proper communication channels between project management and the rest of the organization It is also a means of capturing and sharing the lessons learned If you are the owner of the business and looking forward to train your employees, make sure to refer them to a good institute to train themselves in PRINCE2. In this manner, you can ensure that your employees have the right kind of attitude and aptitude to undertake various assignments in their companies. Hence, studying PRINCE2 would be a good alternative for those who are looking forward to creating a mark in the corporate world. We provide PRINCE2 Certification training, to check out the schedule click here.  
Rated
4.0
/5 based on
20
customer reviews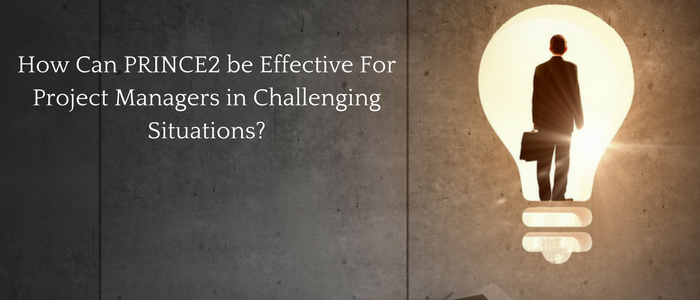 10 Characteristics Of a Good Project Manager
By
Elena Gray
Good leaders are hard to find, but great project managers are rarer still – What a great saying! Well, it has its own worth acknowledging that to find a reliable, and successful project manager in the current era is like finding a true pearl inside the sea shell. Being a project manager is a specific kind of leadership position, which requires certain character traits and qualities. If we ask you, do you have any general idea about a good project manager, a single point you can define them would be – they delivers projects within the deadline and budget set by the clients, meeting or notwithstanding surpassing the desires of the partners, right? It's not enough. Actually, it takes more to become a good and idol project manager to whom someone could admire. In this article, we are going to highlight some striking traits and qualities of a Good project manager which can help you become a better one or to improve yourself.Time Management techniques helps you to assign correct time slots to activities as per their importance. The right allocation of time to the right task in order to make the best possible use of time refers to time management. Top 10 Qualities to become a Successful Project Manager   1. They Inspire a Shared Vision An effective project leader is often described as having a vision of where to go and the ability to articulate it. A leader or project manager is someone who lifts you up, gives you a reason of being, and gives the vision and spirit to change. The visionary project managers enable people to feel they have a real stake in the project. Moreover, they empower their team mates to experience the vision of their own and offer other the opportunity to create their own vision, to explore what the vision will mean to their jobs and their lives, as well as to envision their future as part of the vision of their organization. 2.    They are a Good Communicator According to Jada Pinkett Smith, a slogan of every good project manager is; "My belief is that communication is the best way to create strong relationships" Another strong trait that distinguishes a good project manager from others is, their ability to communicate with people at all levels. Since, the project leadership calls for clear communication about responsibility, goals, performance, expectations, and feedback – a good project manager can be said a complete package comprising all these qualities. The pioneer must be able to successfully arrange and utilize influence when it's important to guarantee the accomplishment of group and venture. How it comes about gainful? Successful correspondence brings about group accomplishments by making express rules for professional success of cable car individuals. 3.    Integrity One of the most important things any project manager should always keep in their mind is, it takes their actions to set a particular modus operandi for a team, rather than their words. A good management demands commitment and demonstration of ethical practices. The leadership or project management depends on integrity represents set of values, dedication to honesty, and consistency in behaviors with team mates. Integrity is that a good project manager takes responsibility for setting the high bar for ethical behaviors for oneself, as well as reward those who exemplify these practices. Leadership motivated by self-interest does not serve the wellbeing of a team. 4.    They Possess Leadership Skills If you want to become a successful project manager, you ought to own good leadership skills. Project managers must also deal with teams coming from various walks of life. Hence, it winds up noticeably basic for them to rouse workers and calibrate group execution to achieve organizational goals through various leadership styles. A great project manager sets the tone for the project and provide a clear vision about its objectives for the team. A feeling of foreknowledge helps also – by foreseeing potential issues, you can have your group prepared to solve them in the blink of the eye. Enthusiasm and passion are two key elements you should adopt, if you want to make people follow you—nobody will do so if you're sporting a negative attitude. 5.They are Good Decision Maker Good decision making skill is not only crucial for personal life but it also very important in professional life as well. The good project managers are empowered to make countless decisions which will help define the project track. As we all know that a single minor wrong decision taken can easily jeopardize the entire project. Thus, a project manager needs to be capable of thinking quickly and reacting decisively. 6.    Expert in Task Delegation Task delegation is another basic skill in you which you need to be expert in. You should be able to judge your team members' skills and assign the tasks in accordance with their strengths. Being a pioneer doesn't imply that you have to consider each minor little detail of a venture. Show your team members you trust them and delegate tasks to them. 7.    They are Well Organized Henry Mintzberg said; "Management is, above all, a practice where art, science, and craft meet" Good organization is a key factor for creating a productive work environment as well as solving problems under pressure. Being well-organized helps to stay focused on the big picture and to prioritize your own tasks and responsibilities. With regards to exhibiting your outcomes, you ought to have the capacity to recuperate all the important information and demonstrate an intelligible vision of a venture to be executed. 8.    They Own Proficiency Proficiency and thorough knowledge – they both can be said a basic yardsticks on the basis of which a leader's or manager wisdom or excellence can be weighed. Being on top of your projects entails a vast amount of industry knowledge to be effective in what you do. Some learning on the money related and legitimate side of your tasks won't hurt either. You should be seen as able and skilled by your group. 9.    They are Great Problem Solver! The good project managers work with a team of experts or consultants and use their mastery of handling issues in most effective ways. Nobody will anticipate that you will have a prepared answer for every single issue; you should have the capacity to utilize the knowledge of your team members and even stakeholders to produce a collective response to any problems you experience on your way to delivering a project. 10.    They know what is Collaboration This is the last, and the most important trait that should exist within every good project manager or leader. A grip of group progression is fundamental on the off chance that you need your group to work easily on your ventures. When building up your group, remember this: contentions and contradictions will undoubtedly happen; as a pioneer, you'll should have the capacity to intervene them and ensure all you colleagues progress in the direction of a similar objective.  
Rated
4.0
/5 based on
2
customer reviews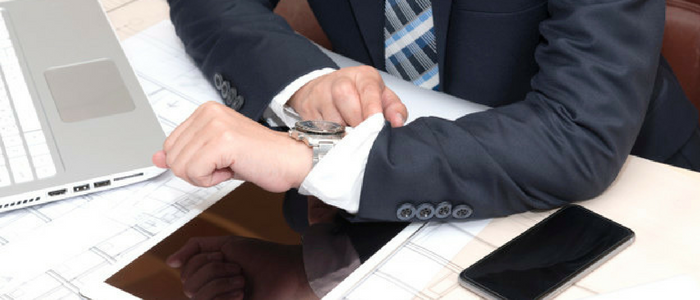 10 Characteristics Of a Good Project Manager
Good leaders are hard to find, but great project m... Read More