What's Next After PMP Certification?
By
Joyeeta Bose
Opting for PMP certification or Project Management Professional Certification is the best way to boost your career manyfold. You need to know about the fact that before you are thinking to opt for PMP certification and have a detailed study about its chances and scopes; you need to know about the criteria and eligibility that is the driving force behind choosing the PMP course. The reason for informing the eligibility criteria in details is that it will be the sole factor in deciding the benefits of your post-certification career growth. Unlike other eligibility that is total marks driven, the ability and the requirement for the Project Management Professional certification is mainly based on the management professional or the project managers who are already working on numerous projects. Such certification can boost your existing career manyfold and equip you with in-depth knowledge about the better management of the organizational tasks and deadlines with more experience and confidence.  The requirement and aftermath of PMP completion The main question that arises is what you need to do after completing the PMP certification. If you have already completed the PMP Certification, it does not mean that you have already completed your pursuance of excellence. Achieving a PMP certification means that you have entered into the growing world of the effective project managers that is an ever growing community of effective managers. So after you get the PMP certification you need to maintain PDU. So what is PDU? PDU or Professional Development Units are the credentials that you need to earn to maintain your certification of the PMP for three years. It is one of the compulsory parts and parcel of the Continuation Certification Program of Project Management Institute. So you can see that PMP earning is the first stepping stone for what makes you an expert in managing the projects. You need to earn a specified number of PDU in order to maintain the credential of you PM in the period of three years cycle. Depending on the number of PDU, you can opt for the below-mentioned certifications post PMP. Initially, in order to maintain the PMP, you need a number of PDUs in a three-year cycle which is 60 PDU. After earning 60 PDU s you can opt for the Project Management Professional Course by applying with your 60 earned PDU credits. If you are interested in handling the management of your schedules in your organization's project then you can go for the Scheduling Professional Course or PMI-SP for which you need to earn 30 PDUs.  The Risk Management Professional Course is the one which involves the use of the Risk Management module to provide your insight about the tackling of the issue in case any emergency arises in the project. For this you need to earn additional 30 PDU for earning the PMI-RP course in addition to the 60 PDU earned for PMP. If you do not want to add additional PDU, then you can go for the Certificate Associate Project Manager. For this, you can just maintain your 60 PDU that you need for credibility of PMP. Rest additionally you need to take the CAPM examination every five year to renew its certification. The only thing you need to meet the eligibility criteria for this course is having an active PMP certification. Expert PMP professional Greg Cimmarrusti said, "Being a project manager is like being an artist, you have the different colored process streams combining into a work of art." Taking a cue from the wisdom, Peter Drucker once quoted, "management is doing things right; leadership is doing the right things." The requirements for the certification Clearly speaking the capability and the entry for the admission to the PMP depends on your professional efficiency. You need to have a prescribed amount of experience in handling a particular length of the project within a stipulated period.   The aim of the PMP certification itself is that to empower all the professionals and management moguls with the better perception and insight that will help to improve the scenario of business. If you're equipped with relevant work experience and capability, then you will definitely take into account the examination that will lead you to become certified ultimately. Apart from the academic qualification, you need to have a copy and authorized document Project Management Education that you got from your company or organization under where you are working. Project Management Education is not a separate course. Instead, it is a part of the on-job training that is provided by your training manager concerned. Completion of the training you can receive a certificate or authorized document that is necessary for showing at the time of Project Management Program Certification examination.   How much do project managers earn? We have answers! Free download. https://t.co/FSAOWWxAi5 #pmp #salary pic.twitter.com/A4ayWot3bH — PMI (@PMInstitute) March 20, 2018 A real-life case study on the aftermath of PMP certification To make your understanding clear on the role and responsibility of PMP certification, you must take detailed note on the following research that is given.  A study was conducted on one of the renowned Pharmaceutical Company where Project Management Education was taken seriously to meet its internal challenge of functioning. This company had three facets that are operational units- Process Solution, Bioscience and Lab Solution.  Due to the diversification of departments with employees who have adequate medical knowledge but still were unable to manage everything efficiently was a worrying trend. In the scenario, an adept management skill was necessary for the efficient turnover of the company and giving it a standard process and giving growth to functioning. So 400 employees in total were initially chosen and provided training on thirty different courses on project management over a period three years.   After the training was completed, it was noted that the participants were able to implement ere learned knowledge efficiently on the functioning of the organization. The challenges were met efficiently and even after the firm was taken over by another larger firm; it had a considerable amount of output.  The model of success was followed and implemented by other organizations as well. 
Rated
3.5
/5 based on
1
customer reviews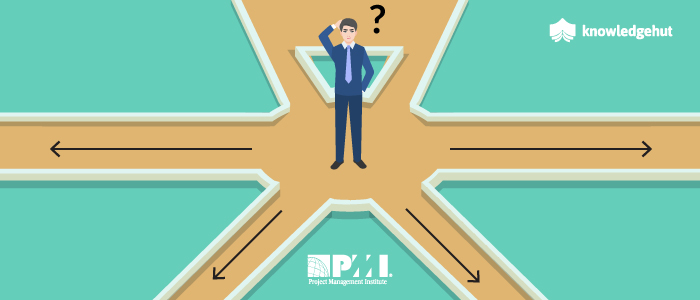 What's Next After PMP Certification?
Opting for PMP certification or Project Management... Read More
Collaborating between Microsoft Project 2016 and early versions
By
Ben Richardson
If you have been using MS Office for a long time, in all probability you have noticed the tremendous new changes made over the years by Microsoft. From the year 2000, when Office 2000 was introduced, there has been XP, 2003, 2007, 2010 and 2013. New improvements were introduced with each of these versions to make your working day better. In March 2016, Microsoft made another big step in launching Project Server 2016. Compared to the earlier version of 2013, at first glance, the new 2016 release may not seem to be very extensive. But the truth is that looks can be quite deceiving. The 2016 Office suite is now much more than simply a tools-set for word processing, presentations, spreadsheets, email messaging, and publishing. It has taken productivity to a higher level with sharing, mobility, co-authoring, and more. Resource Engagements Microsoft Project Server 2016 has given more focus on resource management. In this section, it has brought in more features about committing and coordinating resources between the line-of-business team manager and the project manager. For instance, earlier versions of Microsoft Project have had the Resource Plan function although the benefits were limited. The 2016 version has introduced the Resource Engagements function designed to provide better collaboration between team managers and project managers. For example, the Resource Plan has now been moved to Project Professional from Project Web Access (PWA), and expanded with additional new functions. The new arrangement allows project managers to view as well as edit their resource commitments, and requests for their current project. These requests have to be entered separately alongside the project plan. Multiple Timelines The older versions had only one timeline available in Project Server. In the 2016 version, it is now possible to define multiple timelines, effectively giving you a compact time-related general overview of your entire project. Each of the timelines can also have its own timeframe which enables you to display the overall project plus its detailed subsets on the same Project chart. Microsoft Project Professional  Microsoft Project Professional enables you to plan complex projects and view current information at any time. This planning tool also assists the user to manage project work, finances, and schedules, to coordinate project teams members, and generally to be more productive.  Your work becomes even easier with more robust reporting functions, integration of MS Office applications plus the help of interactive planning templates and wizards. Microsoft Project Server  The Project Server gives businesses a unified and centralized repository for the storage of all their resources and project data. You can also integrate this Platform Solution with Windows SharePoint Services 3.0 or with MS SharePoint Server 2010. This platform offers functions for efficient team collaboration and file management. The MS Project Server 2010/2013 and 2016 solutions also come with full portfolio planning capabilities. New Cloud-Based Version – Project Online  This is a new cloud-based solution, part of MS Office 365. It gives you total flexibility to work on projects while out of your office. You can also store project data saved on the main sever offline if you need to, which makes it easier to carry them around, and continue working without a server connection. Once you get reconnected to the server, the updated information gets automatically synchronized. Project Plan 365 With the Project Plan 365 feature, you can create new Gantt charts, and also modify your existing project schedules in a similar intuitive way as is possible for MS Project. You can save and share your MPP files (plans) from any cloud or storage location on any device or platform. It works as an alternative, or with Microsoft Project. This is perhaps the most wide-ranging solution for teams facing collaboration challenges. It is suitable for use by the largest global enterprise to the smallest. Office 2016 -Most Secure Office The new Data Loss Prevention feature on Office 2016 helps in significantly reducing the risk of sensitive data leakage. This is achieved through giving IT administrators tools that enable them to centrally manage, create, and enforce security policies for document sharing and content authoring (Word, Excel, Outlook, and PowerPoint).  A Multi-factor Authentication procedure allows the user to securely access content from any location – even when away from your corporate network. Improved Outlook Performance Exchange/Outlook connectivity has been enhanced by the New Internet-friendly MAPI-HTTP protocol. Outlook is now more responsive in terms of unreliable networks with power to eliminate foreground network calls. It has also reduced the time for messages downloads, displaying the message list as well as in showing new email following hibernation. The new settings allow you to better manage storage, only retaining 1, 3, 7, 14 or even 30 days of mail on your device. Upgrading Benefits So the obvious question is, why should one opt to upgrade to the new Office 2016? The straight answer is to be more productive and collaborate better. It is still possible to buy Office in the standard "one box, one installation" with the perpetual user license at your retailer (Microsoft Office 2016). It is, however, now also accessible in a Software-as-a-Service model (including Office Apps). A single license grants you the right of installing Office apps on 5 Macs, 5 PCs, plus 5 mobile devices. The subscription fees begin at less than $10 per seat monthly. When you cannot install Office Apps locally, they are accessible online through a web browser. When using Office Apps, it doesn't come with an upfront investment, and you are also guaranteed access to the latest version. Conclusion Contrary to earlier versions, which are sometimes simply referred to as Microsoft project for beginners, Microsoft Project Professional 2016 is designed to help you easily plan your projects, and collaborate with others on your team from virtually any place. With the new features, you can stay organized, and keep your projects on the right track. Remember, it is the only available project management system that works seamlessly with other applications from Microsoft and cloud services. It can also be used as a detached/standalone product or it can be connected to a server.
Rated
4.0
/5 based on
20
customer reviews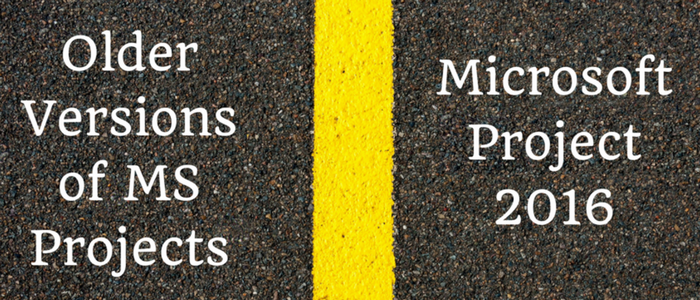 Step by Step Beginners Guide to Get PMP®️ Certification
By
Shubhranshu Agarwal
Project management is the set of selected techniques, skills and tools often used to achieve predefined objectives of a project. The project manager owns the responsibility to complete and deliver the project on time and within budget securing all the interests of client and stakeholders. When the growing competition, advent of new methodologies, cost-cutting pressures, tight timeline, stringent quality parameters are making the challenges for a project manager more complex, getting PMP certification becomes imperative for every growth-oriented project manager. What is Project Management Professional (PMP) Certification? PMP®️ certification is issued by the Project Management Institute (PMI) to the experienced project managers when they successfully pass the exam. The certificate acknowledges individual's experience, skills, and achievement. The worldwide recognizedPMP®️ certification benefits the individual and organization both.   5 Top Reasons to Get PMP®️ Certification:  Before racing to get any qualification, 'why' roams your mind; and, it should be. Therefore, before diving deeper into the areas like eligibility, objectives and preparation etc, go through the following 5 reasons that answer – 'why'.     1.    22 million new jobs would be created for PMPs in just 11 countries including India by 2027. By deciding to get PMP®️ certification, you eye on the global requirement of 88 million PMPs in different sectors. (Report by Anderson Economic Group) 2.   PMP®️ certification is, at times, a contractual requirement when working on large client engagement in many sectors. Any industry like manufacturing, construction, information services, publishing, finance, insurance, management, professional service, oil & gas or service is going to have only PMP certified project managers because of additional challenges to perform in the more volatile global market.  3.    According to 9th PMI salary survey (2015), PMP®️ certification gives the instant boost of 20% salary hike; the survey covered approx. 26,000 project managers working in 34 countries; and, 1,197 respondents were from India. The statistics confirm that PMP certified manager gets about Rs. 17 lakh P.A. while a non-PMP certified manager gets 12 lakh P.A. 4.    PMP qualification certifies your insights and expertise in project management besides certifying your achievements in profitable project management.  5.    As the respected member of a worldwide community of PMP®️ certified project managers, you are seen more credible to follow the particular codes of ethics.   Eligibility to get PMP®️ Certification    If you hold the four years degree:   Minimum 36 months of non-overlapped experience in project management.   Minimum 4500 hrs experience of leading the projects in the capacity of project manager.  35 contact hours of formal PMP®️ certification training.    If you don't hold the four years degree:  Minimum 60 months of non-overlapped experience in project management.  Minimum 7500 hrs experience of leading the projects in the capacity of project manager. 35 contact hours of formal PMP®️ certification training. How to get PMP®️ certification? Let's see the information to achieve the PMP®️ certification as follows. 5 Simple Ways to Complete PMP®️ Application Process:     After checking the eligibility to get PMP®️ Certification, the next step is to initiate the application process. To simplify, I make it a five steps process:   Step – 1: Sign up at pmi.org and create your professional profile. Step – 2: Attend formal PMP®️ certification training for 35 Contact Hours. Step – 3: Apply for PMI membership to enjoy the special discounts while scheduling the exams. The PMI membership allows you to access online publications and resources to get the latest edition of study materials like foundation standards, PMBOK, framework & practice etc. Although getting PMI membership is optional but I recommend everyone to have it.   Step – 4: Fill the application online within 90 days and submit it. PMI takes 5-6 days to intimate about acceptance of the application. Step – 5: Once your application is accepted, you can pay the fees to move to the final stage. Step 6: You can schedule the exam according to your preparedness at the nearest test center. The Cost of PMP®️ Certification: The cost is a vital component to drive you for getting PMP®️ certification. The following figures are subjected to change as per PMI regulations.       Membership Status Computer-based test ($) Paper-based test ($ PMI Members $405 $250 Non-PMI Members $555 $400 The paper-based test option is available only for the candidates living more than 300 miles away from the test center, or if the PMP exam is company-sponsored.   The other costs involved in getting PMP®️ certification are:  How to Schedule for PMP®️ Certification: The strategic planning with in-depth knowledge and by heart commitment are the driving forces to schedule for PMP®️ certification. You need considerable time to understand the standards and norms mentioned in PMBOK.  According to my experience, minimum 3-5 months are sufficient to appear for PMP®️ certification exam; however, it largely depends upon existing job nature, work schedule, personal circumstances, etc. that decide how much time per day you can spend for the PMP®️ exam preparation. Also, the candidate has 3 trials within 12 months from getting the eligibility ID to clear the PMP®️ exam. I would suggest not to extend the preparation period for more than 5 months otherwise you may feel down and wear out. Top 6 Tips for PMP Exam Preparation:   Project Management Professional (PMP) exam needs extensive preparation for the months. The plenty of study material is available online and offline; the main task is to absorb the gained knowledge for practical application. The task is challenging but the following 6 tips will simplify the PMP exam preparation:  1.    Survey and Research the Material That You Plan To Cover: Motivate yourself before starting the journey. Survey the study material that you need to cover. Familiarity with all the topics to be covered gives you the better understanding to find the right content.  2.    Make PMBOK® Guide Your Road Map:  The PMP exam is largely based on PMBOK® Guide. To make the PMP preparation simple and scalable,     you should break down the different knowledge areas of the latest PMBOK® guide version and its Appendix; and cover the topics in the planned period. The concepts, focus & concentration are the key elements of grasping the knowledge for long-lasting benefits.  3.    Attend PMP Prep Workshops: The numbers of PMP training organizations conduct PMP prep workshops to facilitate the registered PMP exam takers check their preparation. The other major advantage of attending these workshops is that you get an opportunity to join the community of exam takers; and, use this opportunity to know the gaps in your preparation.    4.    Appear in PMP Exam Online Simulators: Online PMP simulators are the model PMP exams designed with same standards to test the applicants. You also get acquainted with exam environment; so, you feel more comfortable during the PMP exam.  5.    Don't Underestimate The Value Of Flash Cards:  Downloadable electronic flashcards are the most cost-effective and time-tested way of preparing PMP exam.  6.    Be the Member of Discussion Forums Numbers of PMP discussion forums allow you free access to the online discussion. The participation helps you help others and get help from others.  Conclusion:  The 200 multiple choice PMP exam paper includes the questions of different categories – short situational, formula based, knowledge-based, complex situation etc but the through the study of good material with the best practices empowers you to finish the line with good score. To judge the PMP preparation, test your skills to answer at least 85% questions; if you can do it – you are ready to crack the nut. Best of luck!         Minimum 60 months of non-overlapped experience in project management.   Minimum 7500 hrs experience of leading the projects in the capacity of project manager.  35 contact hours of formal PMP®️ certification training. How to get PMP®️ certification?  The cost of study material     The cost of formal PMP®️ certification training (35 contact hours)
Rated
4.0
/5 based on
2
customer reviews