What is the Difference Between PSM1 and PSM2?
By
Elizabeth Harrin
Many of our students want to take a recognized certification to show that they have the skills, knowledge, and experience to excel in the role of Scrum Master.  A popular choice for people wanting Scrum certifications is Professional Scrum Master™. Certificate holders are entitled to use a logo to identify their achievement, along with the certification. If you've seen these, or you have colleagues who hold the certification, you might be wondering what the difference is between the two most common levels: PSM I and PSM II.In this article, we'll explain the concept of PSM I vs PSM II so you can choose the right option for you at this point in your career.What is PSM™?PSM™ is Professional Scrum Master, a certification scheme maintained and managed by Scrum.org.It is made up of 3 levels.PSM I: for those who wish to demonstrate a fundamental level of Scrum mastery.PSM II: for those who wish to prove their underlying knowledge of Scrum principles and show that they can apply these in the real world.PSM III: for those who hold a deep understanding of Scrum practices and can apply them in a variety of complex organizational settings.We're focusing today on the first two levels as these are the most common. At the time of writing, there are nearly 160,000 PSM I holders and the number continues to grow. Figures from Scrum.org show that only around 1% of PSM I holders go on to take the PSM II assessment, which means this certification can really set you apart from the competition.As more and more projects choose to use Agile and Scrum techniques, there is a growing demand for people skilled in these approaches and who understand the principles required for successful delivery.Core Differences Between PSM I and PSM IIPSM I is perfect for people who want to understand the basics of Scrum thoroughly. The training and study required prior to the assessment make sure that you are comfortable using internationally recognized terminology for Scrum approaches.The assessment tests your ability to understand the Scrum Guide and the concepts of applying Scrum. This level gives you the fundamentals in a way that you can evidence and use.PSM II is the next step for people who want to take it further. It goes beyond being able to evidence that you understand Scrum, and shows that you can use it in the workplace.PSM II holders have a deep knowledge and understanding of the Scrum principles and processes. They understand what sits behind the Scrum framework. And they can apply it all in a complex business context to help drive delivery.Both certificates are industry-recognized and demonstrate your ability to act in the role of Scrum Master on a Scrum team.PSM I focuses on the 'material knowledge', whereas PSM II focuses on the 'practice and real-world situations'.Differences Between PSM I and PSM II Subject AreasAs you'd expect the two certificates do cover different topics. PSM II covers more content and looks at additional areas for Scrum Masters.The table below shows a summary of the categories tested in the assessment by PSM level.CategoryCovered in PSM I AssessmentCovered in PSM II AssessmentScrum frameworkYYScrum theory and principlesYYCross-Functional,self-Organizing TeamsYYCoaching and FacilitationYYDone and UndoneYMaximizing valueYProduct backlog managementYScaling fundamentalsYHere is some more information about each of these category areas.Scrum FrameworkThis topic covers the foundational knowledge of Scrum theory and the major concepts like roles, rules, and time-boxing. This category draws heavily on the Scrum Guide. Scrum Masters not only have to know these details, they also have to be able to explain them to others and facilitate their use on the Scrum team.Scrum Theory and PrinciplesThe questions in the assessment that relate to this topic will test your understanding of the theory of Scrum, principles, and values.TeamsThis topic goes in-depth into the working of cross-functional and self-organizing teams. Scrum Masters need to understand how to get the best out of team members through collaboration, cooperation and continuous reflection and development.Coaching and FacilitationYou'll learn how the role of the Scrum Master is fundamentally different to a project manager or team leader. Questions on this topic will test your understanding of how to coach and facilitate teams to help them do their best work.Done and Undone (PSM II only)This category tests your understanding of what it means to be 'done'. This underpins the Scrum purpose of creating in increments.Maximizing Value (PSM II only)Questions on the assessment drawn from this category look at your knowledge of the role and responsibilities of the Product Owner. This person is responsible for maximizing value, and you can best serve him or her as a Scrum Master if you understand the principles of optimizing for value.Product Backlog Management (PSM II only)The product backlog is the source of work for a product and backlog management is an important aspect of the Scrum team's responsibilities.Scaling Fundamentals (PSM II only)The questions in the assessment that link to scaling test your knowledge of how to scale Scrum in your environment while maintaining technical excellence.Prerequisites for PSM I and PSM IIThere are no prerequisites for candidates who wish to sit the PSM I online assessment. However, it makes sense for you to have done some Scrum Master training so that you have a solid understanding of the fundamentals and the terminology used.PSM I is a prerequisite for taking the PSM II assessment. The second Professional Scrum Master level builds on what is assessed at Level 1, so you need to have successfully taken and passed the PSM I assessment before moving on to the PSM II exam.PSM I and PSM II: Exam DifferencesUnlike some Agile and Scrum courses, there is an online assessment – you can't simply turn up to the training and walk away with a certificate. This is what makes the PSM certificates so valuable. Employers know that candidates who hold these certificates can use their Scrum knowledge and apply it in situations, and have achieved at least the minimum pass rate on an exam to test exactly that.As we've seen, the two Professional Scrum Master certifications cover different topic areas in the assessments. There are other differences in the exams too.The table below summarizes the differences and similarities between the PSM I and PSM II assessments.PSM IPSM IIPassing score85%85%Duration60 minutes60 minutesNumber of questions80 questions80 questionsDifficulty levelIntermediateIntermediateQuestion formatMultiple choice;multiple answer;True/FalseMultiple choice;multiple answer;True/FalseExam format85%85%Exam language85%85%Summary: Scrum Master CertificationsPSM I and PSM II build on each other. While there are differences, they reflect the knowledge and understanding that you have to have at each level. As you'd expect, PSM II builds on what is assessed at the PSM I level. This makes both certificates complementary to each other and a perfect way to advance your career as a Scrum Master.Both certificates have high industry value amongst employers, especially in the IT industry and the area of software delivery. If you work in these fields, and you operate in Scrum teams, having a Professional Scrum Master certification will show your employer that you are committed to professional development and to getting the best possible project results for your business.Find local courses close to you in our online course catalog. You could soon be on your way to a new career as a certified Scrum Master.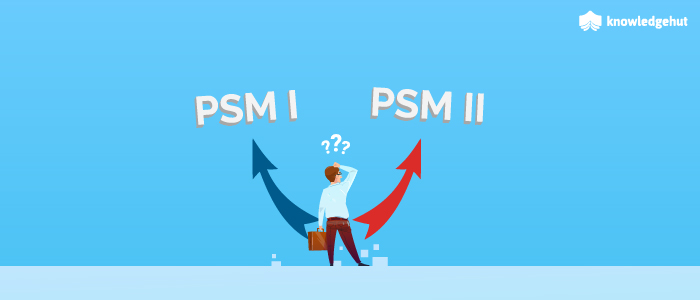 What is the Difference Between PSM1 and PSM2?
Many of our students want to take a recognized cer... Read More
The Best Product Development Process
By
Rajesh Bhagia
What Is Product Development? Product development relates to the creation of a new product that has some benefit; up-gradation of the existing product; or improvement of the production process, method, or system. In other words, it is all about bringing a change for the better in the present goods or services or the mode of production.  Product development includes the following elements:Creation and Innovation pave the process for new discoveries and the creation of a new product that offers benefits to the consumers. Amendment of the existing products is essential to enhance the past products and to attain perfection. Improvement of the existing production process, methods, and practices helps give customers an improved experience. It is cost-efficient for the organization too. For Example; Apple CEO Steve Jobs envisioned an idea of using a touch screen to interact with a computer, which would allow him to directly type onto the display, instead of using a stylus. This idea of a touch screen was first implemented for the first iPhone that was launched in 2007 in the US. Apple, with its new product development, revolutionized the way we use mobile gadgets.Why Is It So Important to have a Product Development Process? Product development is the procedure for the successful development of new products or adding new features to the current product. In business terms, the product development policy provides a skeleton that aids enhancement of the performance and quality of products.  The approaches outlined below can bring up scores of advantages to help and expand the business in today's contentious market. Control over productThe development of a product without a decent approach is quite a precarious challenge. To manage and to be sure of success, it is necessary to plan the development of your products or services and this is what the business or organization requires. The planning would help in fulfilling business goals. Enhanced performanceSeveral times, even after spending thousands of dollars on promotion or marketing the product, a business owner faces setbacks because of poor quality of the product. Hence, it is important to monitor the production and other processes to preserve a record of wrongdoings and improve the same. Reduce costCreating and implementing new products leads to additional cost to the company. The owner has to bear a huge cost in the primary stages of product development, but after the execution process, it is noticed that there is a decrease in product development cost.The History of Product Development Processes Product improvement is closely tied to creativity, invention, and insight—and follows the vision of an idea. For example: the present-day Gas stove is the consequence of some ancient human's insight that a fire is created by rubbing two stones together: the rest was product development. According to Michael McGrath (in Next Generation Product Development), keen focus on the development process began late in the 19th century. McGrath divides the time since into "generations" of product development importance. First ending in 1950s, the focus was on commercialization of discoveries; in the second, formalization of product development as a process began, and this lasted until the 1980s. In the third "generation" of product development, corporate management concentrated on getting products to market faster. In the 21st century, according to McGrath, stress had shifted to R&D-based development. All types of strategies to product development proceed to exist side-by-side. As in gambling, no "method" ensures success.Product Development Process Models There are different software development life cycle models defined which are helpful in designing the software development process.  Some important and popular SDLC models supported in the industry are as follows: Waterfall Process Model Iterative Process Model Spiral Process Model V Process Model Big Bang Process Model Agile Process Model RAD Process Model Prototyping Process Models Waterfall ModelThe Waterfall Model is the traditional Process Model. It is considered as a linear-sequential life cycle model. Waterfall model at each stage must accomplish the next phase before and there should be no overlapping phases.Iterative Process Model  Iterative process starts with an easy implementation of a subset of the software requirements and iteratively improves the evolving versions until the full system is implemented.  With every  new iteration, new design modifications are produced and new functional capabilities are added.  Spiral Process Model The spiral model has four phases. A software project repeatedly passes through these phases in iterations called Spirals i.e. Identification, Design, Construct or Build and Evaluation and Risk Analysis. V Process Model The V-model is an SDLC model where execution of processes occurs in a sequential manner in a V-shape. It is also acknowledged as Verification and Validation model. The V-Model is an extension of the waterfall model. Big Bang Process Model The Big Bang model is an SDLC model where we do not follow any definite process. The development begins with the required money and efforts as the input, and the output is the software developed which may or may not be as per customer demand. Agile Process Model Agile product development life cycle promotes frequent inspection and adaptation. The methodologies rely on the experience of small teams and teamwork to address any changes and promote trusted customer collaboration. Agile product development methods begin things in small increments. Iterations are small; typically of one to four weeks duration. RAD Process Model The RAD (Rapid Application Development) model is based on prototyping and iterative development with no special planning involved. The method of drafting the software itself involves the planning required for producing the product. Software Prototype Process Model The Software Prototyping refers to building software application prototypes which illustrate the functionality of the product under development, but may not truly hold the precise logic of the original software.What Is the Product Development Lifecycle? The product life cycle is an influential concept in marketing. It defines the stages a product goes through right from its inception to when it is removed from the market. Not all products relinquish the final stage. Some advance and grow while others rise and fail. The main stages of the product life cycle are: Research & development - Researching and developing the product before it is made available for sale in the market Introduction – Driving the product into the market Growth – When sales are expanding at their fastest rate Maturity – Sales are near their highest, but the percentage of growth is slowing down, e.g. new rivals in market or saturation Decline – Final step of the cycle, when sales begin to fallThis can be illustrated by looking at the sales during the time span of the product.What is a New Product Development Process? The product development method is a well-defined series of steps or stages a company uses to achieve its accomplishment of new offerings. Every company develops new product or services, but product development processes vary considerably from one company to another depending on the industry, the product type, whether the product is an incremental improvement or a breakthrough innovation, and the extent to which you focus on product portfolio management. What are the six steps of a traditional new product development process? A typical product development process of this kind has six steps with five gates. Step 1: Product Discovery  Step 2: Definition of Product Step 3: Product Business Case Development  Step 4: Detailed Product Design  Step 5 Validation/Testing of product developed Step 6: Product Launch Step 1: Product Discovery This initial step or stage of the new product development process is where new product ideas originate. A company forms a small team to study the idea and initial draft of the product, perform market analysis, and explore technical and market risk. The concept is the most important step for new products as this is where the most product ideas come from - and this determines the necessity for the development. If the study or product concept is wrong at the early stage, then not only is time wasted but it also increases opportunity cost.    Step 2: Definition of Product This stage encompasses polishing the definition of the product. The team creates the first comprehensive evaluation of the technology, and the market and business features of the new product concept. Developers and managers review and illustrate the important points of differentiation for the new product. If this process is carried out incorrectly, then it can increase time to market or cause the product to misinterpret the needs of the market. Step 3: Product Business Case Development Action supports the organization's investment in the development of a product by having the team create a comprehensive business plan. This plan comprises exhaustive market research. The team explores the new product and where the intended product fits within it, and also creates a monetary model for the innovative offering that makes presumptions about market share. Step 4: Detailed Product Design The team outlines and assembles a working prototype of the product. In most cases they alpha-test the archetype, working with customers in an iterative manner; receiving feedback, and incorporating it into the prototype. This step in the new product development process is sometimes called Development, and charters the next step, "Validation/Testing." Step 5: Validation/Testing of product developed Validation and testing mean ensuring the prototype operates as predicted. It also means verifying the product in the opinions of the customers and markets and testing the viability of the financial model of the product. Step 6: Product launch During the product development process, the team realizes everything required to bring the product to market, including marketing and sales plans.   Gate Reviews Each of these six phases finishes within a gate review where the team gives the management specific, pre-defined deliverables, and displays the outcomes required to move on to the next phase of the product development process.The world is moving away from this waterfall product development approach.  It is extremely process heavy and encourages additional interference from Senior Management.Image sourceMinimum Viable Process: A Modern Approach What value does the planning of a new product development bring to customers? Irrespective of its form-i.e. physical or digital, it should be able to solve the customer's problem. It doesn't matter how complex the problem would be, but it should deliver a high-quality product that brings value to your customers.  In a nutshell, Minimum Viable Product (MVP) is a variant of a software product that has enough functionalities to satisfy the primary needs of the first users and persuade investors to invest money into it. It is not a fully-grown product, but it can nonetheless bring business privileges and has the potential for additional development.  In other words, an MVP is a working prototype that should: Be fast to build Contemplate all resources (money, developers, etc.) on providing customers with real value Create those features that are important for a product to generate value The theory of an MVP was developed by Eric Ries in his book The Lean Startup. The author believes that the most important factor is to focus on business goals and not on the technology which has only secondary importance. Focus on investigating the market and understand the obstacles your potential customers want to solve.  Any product before it is released to the public is a mere theory. Testing in a real-life scenario is important to collect market feedback and then iterate. Each idea, even the most profound one, brings no business value until it is put into practice. An MVP allows you to verify, without making an ample investment of time and money, if the product attracts new customers when launched.  If your product is successful, continue to develop it so it becomes a foundation for a fully-grown product. When MVP needs improvements to be transformed into a product it should be completely reworked. MVP strategy allows you to considerably shorten your time-to-market.  A Modern, Lean Product Development Process Toyota began its journey with lean product development at Toyota Loom Works. Toyota started manufacturing cars. There were differences in manufacturing conditions between Japan and the USA. Toyota had few skilled engineers and had limited prior experience. Car companies in US employed a well-educated work team and benefited from the research and skill-sets of their engineering teams. To tackle this shortfall in knowledge and experience, Toyota escorted an incremental approach to development that built on their current knowledge and this became the basis of the lean systems. Lean Product Development (LPD) is based on lean thinking and lean principles that originally were developed in lean manufacturing. Lean thinking relates to way of thinking and specific practices that maintain less of everything – less resources, less work-in-process, less time, and less cost – to manufacture a physical product, knowledge product or service product.  The five Lean Thinking Principles are: Define and maximize customer value Identify the value stream and reduce waste Make the value-creating steps flow Empower the team Learn and improve Approach: Creating products that delight customers and meet business objectives. Agile methodology versus Waterfall methodology The waterfall project methodology is a traditional pattern for developing engineering systems that were used in manufacturing and construction projects. When executed in software development, specific tasks completed in one phase need to be assessed and validated before moving to the next phase. It is called a linear and sequential approach, where phases flow downward to the next.  The agile project methodology is an example of an incremental model for software development based on principles that focus more on people, decisions, and manageable responses to change. Planning of the whole project is broken down in small increments or short time spans. Each iteration involves the whole SDLC cycle so that a working product is delivered at the end. Some of the distinct differences are: Agile is an incremental and iterative approach; Waterfall is a linear and sequential approach. Agile distributes a project into sprints; Waterfall distributes project into phases. Agile helps to finish many small projects; Waterfall helps to complete one single project. Agile incorporates a product mindset with a focus on customer satisfaction; Waterfall introduces a project mindset with a focus on successful project delivery. Requirements are planned everyday in Agile, while in Waterfall, requirements are adjusted once at the start. Agile enables requirement changes at any time; Waterfall shuns scope changes once the project starts. Testing is done concurrently with development in Agile; testing stage comes only after the build phase in Waterfall. Testing teams in Agile can take part in specifications change; testing teams in Waterfall do not get involved in specification changes. Agile empowers the entire team to manage the project without a project manager; Waterfall requires a project manager who performs an essential role in every phase. Cross-functional teams Cross-functional collaboration involves people from diverse spheres, bringing together their knowledge, expertise, and experience. The major point is "work-interdependency". Teams have to work together to accomplish results. Cross-team collaboration has become the demand of continually emerging new technologies, with new competitors scrumming, and companies aspiring to stay on top of the game. The success of a cross-functional team depends on several factors, without which a team would be struggling. Highly motivated team members Teams hold responsibility to achieve the mission Open-minded team members Management to support the team No opposing personal goals Clear priorities or direction Adequate communication Cross-functional collaboration can be a great team building measure and can build a more creative atmosphere. The 8 Benefits of Cross-Functional Team Collaboration are: To bring a gulp of creative ideas Engaged employees Spurring innovative ideas Exercising communication skills Developing management skills Chance to get in leadership roles Break stereotype and benefit from diversity Build better team spiritExample: Product development—Agile methodology (Case Study) Below is the case study of a team that faced issues but managed to implement solutions to resolve the issues and delivered output with high standards Issues Products or Services were not delivered on-time. Rework and burden caused employee stress and customer disappointment Lack of clear and well-defined product development methods Excessive projects in the pipeline; team was small, and resources were spread too thin Projects were continuously reprioritized leading to incompetent resource utilization Lack of clarity to project status The absence and missing of key resources led to inefficient product development Lack of strategic management Poor communication and hand-offs between departments Solution implemented Designed a portfolio management system that managed an appropriate and optimal number of projects based on available resources Acquired a scalable and robust lean product development process with integrated lean/agile techniques Implemented cross-functional teams with designated roles and responsibilities Standardized project management processes and enhanced project clarity across the organization Coached the product management team on maturing product strategies and roadmaps Trained and mentored senior management and project team members What made the solution successful? Active and strong senior management buy-in and support played an important role in implementing the solutions at high standards Built organizational knowledge that can be used in other active projects Projects were kept on hold until resources were available Efficient project planning facilitated proper collaboration within cross-functional teams Product development strategies and roadmaps helped the development team Daily stand-up meetings organized helped cross-functional teams to monitor project work, front and center Accommodated implementation timing based on the organization's capability Effect or Consequence Within a couple of months, important and high priority projects were completed on-time (some early); the client was hence satisfied The client acquired a major contract from the customer due to improved on-time delivery and this, in turn, ensured more business Enhanced communication and coordination across all departments Senior management was competent to evaluate and prioritize the most important projects  Weekly Reports granted visibility to project status Product development and lean/agile processes are now efficiently embedded into the organization The internal conflicts between team members and departments have declined ConclusionNew product development is about transforming new and uninitiated ideas into workable products. This product will be your brainchild, which will provide a contentious advantage and help monopolize the market.The eight stages of product development may seem like a lengthy process, but they are outlined to save time and resources. New product improvement plans and prototypes are experimented with to assure that the new product will meet target market demands and desires. Implement a test launch during the test or marketing stage as a full market launch would be expensive. Finally, the commercialization stage is meticulously planned to maximize product success. A poor launch will affect product sales and could even affect the reputation and vision of the new product.Hence, A Certified Scrum Product Owner® (CSPO®) is one such certification that helps holders become successful product owners by training them on aspects of on-time delivery of high-value releases and maximizing the ROI.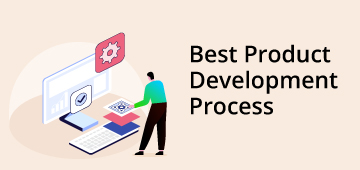 The Best Product Development Process
What Is Product Development? Product development... Read More
Becoming a SAFe® 5 Program Consultant
By
Dileep Rajkumar
"Man must rise above the Earth—to the top of the atmosphere and beyond—for only thus will he fully understand the world in which he lives." – Socrates Over thousands of years, scientists & architects around the world, have been bewildered trying to understand how the great pyramids of Egypt were erected. The key lay in some extraordinary planning, known only to a few chief architects, who at that time, were one of the most important members of the king's inner circle and responsible for all the royal work carried out. Although everyone knew 'who' built the pyramid, the million-dollar question was, 'how' did the chief architect of the pyramid communicate his precision planning techniques to a workforce of around 10,000 men?I know what you are thinking next, but yes, I am going to use this analogy to relate the chief architect of a Pyramid to an SPC (SAFe Program consultant). This analogy for me is relevant, since much like the architects who built the pyramids, the SPCs have an important task, of not only designing & charting out plans to take an enterprise on its path of efficiently scaling Agile but also to ensure, that they clearly communicate the plan to the very last scrum team involved in day-to-day product delivery. So, if you want to be an architect who wants to build a pyramid in your kingdom, oops, sorry got a bit carried away; I meant, if you are willing to become an SPC, who wants to implement SAFe in your Enterprise, then this blog is definitely for you, so please do read on.The role of an SPC:'With the demand for Certified SAFe® professionals continuing to grow at an accelerated rate—especially among Global 2000 enterprises—the value of an SPC certification is greater now than ever before.' – Scaledagile.com SAFe Program consultants are lean agile change agents who provide knowledge, share experience and pump in that extra horsepower needed to implement change. They are very much the first point of contact for the executives, when the organization reaches the so-called tipping point, running too many programs, hundreds of delivery teams and pretty much a chaotic situation. SPCs work on this rationale for a significant change.  Most importantly, SPCs are empowered to officially train people on the SAFe Framework which has an obvious multiplier effect on organizational competitiveness by increasing productivity, quality, and time-to-market.  There is also a strong return on investment for these trainings, especially if you are an internal change agent. At the end of the day, a SAFe Program Consultant helps increase employee engagement and fosters continuous learning while helping enterprises achieve better outcomes. Yep, that's what they do. Amazing, isn't it?  SPCs in their role should also be looking to address some of the gaps in other frameworks, like the below: Constantly ideate a tangible outcome by design in order to bring up the team's right brain activity. Formulate the possibility of teams & portfolios, ending up creating incremental productivity boosters by effective utilization of the IP sprint, as it's the official approach to have better chance of disruptive innovation.Key areas of competency:By now I am sure, we all would agree that an SPC is a true servant leader who plays a crucial role in SAFe implementation, by applying the latest expert knowledge. They can correlate to existing enterprise (lean agile) ways of working and help the transformation team to identify the sweet spots to start the SAFe transformation. In order to achieve this, SPCs generally would have a very lean focus area, as shown below. As an SPC, you would be expected to be committed to helping people understand and implement SAFe properly and that too in a servant leadership manner. Many enterprise coaches have mentioned that SAFe isn't the only scaling approach that they work with, but a lot of people say (more often than others) that they do want to implement SAFe but want to keep to the true spirit of Agile and that probably is a key thing to keep in mind for any aspiring SPC candidate. Why should I be an SPC?Well, if I have to be brutally honest, you actually don't need any specific certification in order to become an agile coach at an enterprise level. However, this only works out if you are well recognised within your organization, as a person who values agile practices and SAFe principles and has the key ability, to contribute to the enterprise level scaling initiatives. For everyone else (at least 90% of us) there is an SPC (SAFe Program Consultant) certification. This course is intended for all those who will be materially and directly involved in a SAFe adoption. This includes practitioners, change agents, and consultants responsible for implementing Agile programs and portfolios as part of an enterprise Lean-Agile change initiative. SPC certification definitely gives you an edge over the competition, as SAFe is pretty popular and in some cases, leads the way to adopt and professionalize aspects of scaling agile. SPC certification holds a lot of market value. It will also give you a deep dive into the SAFe implementation roadmap and its nitty gritty concepts. You will learn all about implementing SAFe in organizations at an enterprise level and how you can support this process in the capacity of consultant or internal change agent.  For e.g. a major concern that is raised against SAFe is the incorrect usage of the IP iteration. Rather than taking a break and finding ways to improve productivity, these iterations are more or less used as a Hardening sprint. Where an effective SPC will come into the picture, is when he/she coaches the team to take this time to do some design thinking, create prototypes to communicate about their business ideas (in most cases, the teams are the ones who know the problems much better as they are closer to it), present them to product VP and get them funded for next planning cycle.  You see the difference straight away, don't you? These are some important things that an SPC needs to be empowered to take up. So if you are a senior agilist in your organization, instead of cribbing about some of the anti-patterns, why don't you empower yourself by taking an SPC certification? Food for thought, eh?How to get certified? Given that SPC is an advanced level certification, its mandatory to go through the Implementing SAFe course, details of which can be read through in the following link. This is a 4-day training program, typically a classroom training but given the pandemic situation, a remote training mode (an online course with many practical tools) has been adopted and that too quite successfully. The hours are approximately 6 hours per day and may be extended to an extra course day. Please do expect some detailed case studies (success stories), some pre-reading/ video viewing material sent in advance so that you are better prepared (along with mock tests where applicable). Most of the trainers have quickly transitioned to online courses and they do a great job. Things have managed to move on faster than I thought and its only for the larger good.  However, there are some pre-requisites for taking up the certification, as below: 5+ years of experience in software development, testing, business analysis, product, or project management 3+ years of experience in Agile One or more relevant Agile certificationsThere is also the money factor, yes training & exam costs. For SPC, you may need to spend a min of $3000 (some training academies may offer a discounted price, so please do watch out for that) and then you have to pay $800+ per annum (yes, that is correct!) towards renewal costs. This can take a toll on quite a few but believe me there are many organizations willing to bear these costs for their employees as they understand its importance.Image SourceExam Tips: Here are some tips which you might be interested in, on how to prepare yourself for the SPC exam. Most of the SPC aspirants have applied these tips/tricks and have provided positive feedback that this actually works.  Please ensure that you go through and completely understand the big picture of SAFe.Make sure that you take an effort to sincerely relate it to the enterprise where you are working. Jot down a name in front of each role listed in the big picture and then map it to the relevant functions. Exam study materials – SAFe recommends that you go through multiple resources from the SAFe community platforms. Your trainer will be providing the details.  Attempt the sample tests provided by Scaled Agile, along with the mock tests that your trainer will provide. The practice test is available at no additional charge, and you can take it as many times as you like no matter the outcome (pass or fail). However, it provides the same bank of questions randomized in a different order. Once you have taken the sample tests / practice tests, I would highly recommend that you organize yourself and make some stats to data drive your decision of area of improvement and track progress. Questions are more or less, equally distributed from each level like foundations, portfolio & enterprise. Review the whole workbook and do not skip any slide. Every bullet point has a meaning and complete flow. Don't even leave the glossaryKnowing your trainer:Whilst you are getting prepared to immerse yourself into the workshop or the exam, also please spend some time on understanding who is going to give you the training. It's a sound advice, especially to those planning to register to an Implementing SAFe class to become SPCs – please do ask around and make sure you verify your SPCT knows his/her Scrum and Kanban properly. This can be done by checking if they have also obtained related scrum/Kanban specific certifications etc.  The Benefits: 'Once trained, SPCs have the knowledge, skills, and resources needed to educate and train managers, teams, and the other stakeholders necessary to effectively drive the change. They become a critical part of the sufficiently powerful coalition for the changes needed to drive the next critical move'  - © Scaled Agile, Inc. I think this in itself is a very powerful motivation which can be used to reap further benefits.  As you can see, you clearly can't ignore the enormous benefits of becoming a SAFe Program Consultant. Given that this certification is a formal recognition world over, it helps in supporting you advance in your professional development and for a few of you an SPC certification may as well be an important prerequisite to even apply for certain assignments. Taking up international assignments will only become that much easier. Since SAFe is so prevalent, an SPC certification will open up huge opportunities. A great SPC would be the one who can guide an organization to balance business agility with predictability; both of which are extremely important to the typical enterprise-scale technology organization. Thanks for your patience and wish you all the very best in your Agile journey. In case you want me to write about any specific topic, please feel free to comment below and I'll be more than happy to add them to my 'Blog Backlog'. If you liked the article, please do share it in your agile community to help spread the word.  Hope to see you soon, with more such interesting topics.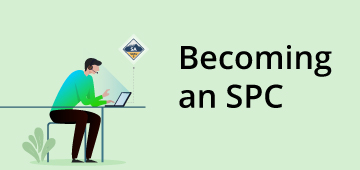 Becoming a SAFe® 5 Program Consultant
"Man must rise above the Earth—to the top of t... Read More