Who is a Scrum developer?
By
KnowledgeHut Editor
The Scrum method of project management is an effective framework for implementing an Agile software project. Any team using the Scrum method to develop a software project basically comprise of 3 entities, namely the Product Owner, the ScrumMaster, and the Development team. More about the Development team The Development team not just comprises of programmers and software developers, but contain a mix of professionals including software designers, architects, business analysts, documentation experts, and software testers. The responsibility of each member of the Development team is to deliver a functional element or chunk of the overall product at the end of each sprint cycle. Development team members, in addition to their core skills, have the following responsibilities when working for a Scrum project: • Estimate the effort required in completing their tasks. • Achieve the goals defined for each sprint. • Learn to write user stories for product features and divide them into smaller tasks. • Identify any impediments to the progress of the project and report the same to the ScrumMaster. • Attend daily scrum meetings and report the completed and planned tasks for each day. • Collaborate effectively with other Development team members. Thus, in addition to their core capabilities, each development team member must possess additional qualities, such as being an efficient team player, self-motivation, self-organization, analytical, and good collaboration skills. All about the Scrum developer A Scrum developer is a professionally-certified Scrum expert and can be any member of the Scrum development team. The Scrum developer is skilled in the Scrum methodology and can work effectively with any Scrum development team. A Scrum developer is well-versed in the basic understanding of Scrum framework, and how to implement it effectively for any software project. A professional Scrum developer has the following traits and qualities: • Possesses a deep knowledge of the Scrum methodology and good learning skills. • Possess technical knowledge and skills of their core skill that could be software analysis, software programming or coding, UI design, or software testing capabilities. • Excellent team skills that can help them collaborate and work with other team members. Certification courses Certification courses for Scrum Developer are available from a number of software training institutes. A professional Scrum Developer certificate can acquire basic or advanced skills in Scrum methodology and learn to use it effectively in any software project. Scrum Developer courses are suitable for any member of the Development team, including software architects, programmers, database experts, testers, and any one possessing any technical knowledge of software products. Professionals, who have previously worked in an agile framework or in any Scrum team, are best qualified to attend these Scrum certification courses. Certified Scrum Developer courses focus on imparting the following Scrum-related skills: • Agile project management skills Understand the basic framework of an Agile process, its architecture, design, along with the core benefits of an efficient Agile-based software development life cycle. • Test-driven Development (TDD) An approach that has improved the speed and quality of software development in an agile environment. TDD is used for quick improvements in the application code after executing a specific test case for the functionality. Hands-on use of popular software tools that are used for implementing this approach is covered. • Continuous integration (CI) Continuous integration in Agile development environment involves the configuring of the CI systems for generating daily or hourly builds. In addition to source codes, CI also integrates execution of unit test cases and other artefacts. • Code Refactoring Code Refactoring is a process used in Agile methodology that can simplify the design of existing code without changing its functionality. Required skills include identify code smells and applying refactoring techniques to enter cleaner code. • User stories User stories is an Agile technique that helps you to write proper user stories and then break them down to manageable chunks of functionality. User stories are an effective technique of collaborating not only with other Scrum team members, but also with higher stakeholders in the overall project. Most Scrum developer certification courses lasts for around 3-5 days, with the first part of the training devoted to the understanding of the Scrum framework and its working concepts. The second part of the training is usually devoted to hands-on training in Agile tools and methods that are commonly used in most Agile projects. In addition to certification courses in Scrum development, advanced courses for becoming a certified ScrumMaster and Product Owner are also offered by professional training institutes. A professional Scrum Developer course gives the trainees hands-on experience of being part of an effective Agile team using the hands-on training in TDD testing, refactoring, and acceptance tests. The certified developer not only understands the skills of the Scrum framework, but also realizes its importance in the efficient implementation of any software development process.
Rated
4.0
/5 based on
20
customer reviews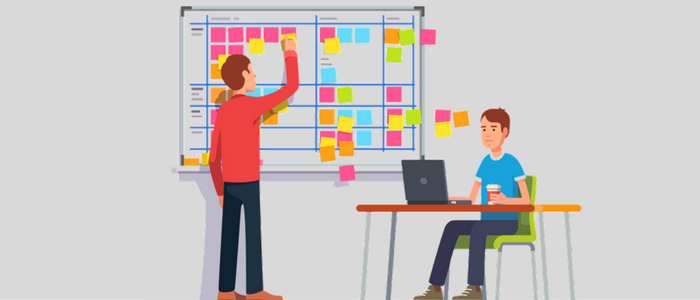 Who is a Scrum developer?
The Scrum method of project management is an effec... Read More
Everything you need to know about CSM Certification with KnowledgeHut
By
KnowledgeHut Editor
Agile software environments are gaining huge growth in today's world. According to the Scrum Guides website, "Scrum has been adopted by a vast amount of software development companies around the world." Most of the companies like Ericsson, Microsoft and Spotify are employing Scrum to self-organise their teams. From the study of nearly 5,400 IT projects, it is found that budget is overspent by 45% only because of project overrun. All these deficits can be avoided by becoming professional in Scrum and the possibility of completing a project successfully on time can be improved as well. A Scrum Master Certification not only teaches Agile and Lean methodologies but also serves as a clear proof of proficiency of the employees. These certifications help explain your proficiency level and thus are in demand. Here we solve all your questions about CSM Certification with KnowledgeHut. After CSM training within how many days do I need to take the certification? This is the final step in becoming a Scrum Master. Once the course is completed successfully, Scrum Alliance will send you an e-mail that includes a link which allows you to create login credentials. From then on, you will have 90 days and 2 attempts to clear the test. You can attempt the exam third time by paying $25 and in case it is not cleared in the third attempt also, the course should be re-taken before attempting the exam fourth time. Is your 2-day training enough to clear the certification? Absolutely yes! Our 2 days of training program is often good enough to get started with Scrum for your next project. It is recommended to be well versed with the resources available on the Scrum Alliance website before joining the course. This will help you to grasp the Scrum practices and principles quickly in our 2-day classroom training and clear the exam easily.   What next after CSM? Just having a CSM certificate doesn't mean that you are a professional Scrum Master. You should experience the role of a Scrum Master for a minimum of 2-3 years before you think of reaching new heights in your Agile career. According to Scrum Alliance, a Scrum Master can increase the possibility of project's overall success and helps organizations in achieving their goals by applying Scrum principles and techniques. Which is more valued, getting certified from Scrum Alliance (Certified Scrum Master) or Scrum.org (Professional Scrum Master)? Both the certifications are competing equally in the Scrum Master world. The CSM exam is generally easy to pass with a passing grade of approximately 69%, where PSM exam requires a minimum of 85% to pass which is difficult when compared to CSM and CSM course fee is less comparably. How much should I pay to renew CSM certification? CSM certification requires to be renewed every two years. The first 2 years will be covered in the course fee. After that, $100 needs to be paid to extend the credential for another 2 years from your current expiration date.     What are the benefits of "2-year membership with Scrum Alliance"? Scrum Alliance has introduced a new membership community that offers a strong community experience including member-only content such as trainer- and coach-led webinars, exclusive deep discounts, certification and speciality user groups both specialized and regional, and personalized messaging to communicate with community members. Also, membership allows CSMs to use logo that is designed specially to highlight their credentials. What is the eligibility to become a CSM trainer? One should hold the Certified Scrum Product Owner® designation from Scrum Alliance to become Certified Scrum Trainer, and must: Have strong knowledge on Scrum practices, principles and concepts. Have unique training, presentation and storytelling skills, which helps people understand the concepts easier. Have a proven level of communication with Scrum/Agile community. Co-trained with some of the Certified Scrum Trainers or independently. Is the CSM training a basic level under Agile management? Yes. The CSM course offers training in the fundamentals required for professional Scrum master or a Scrum team member. What is the format of the exam? You will need to pass the CSM test, after completing the course successfully. The test can be taken online. The exam consists of 35 objective type questions and lasts for an hour. You must answer a minimum of 24 questions correct out of 35. You can log out of the exam at any time and come back whenever you want. You can answer the questions in any sequence, bookmark or skip to review later. If not cleared in the 1st attempt, you can take the test 2nd time at no cost. The Scrum Alliance charges a minimum amount from the third attempt.   Who provides the certification? The CSM certification will be issued by Scrum Alliance, the largest, most established and certification organization in the Agile community. KnowledgeHut offers professional training from experienced CSTs. What is the process for applying for the certification? Step  1: Take the CSM course. Step  2: Scrum Alliance will send you a link to create login credentials after completion of course. Now, create your login credentials. Step  3: Take the online CSM test by using those credentials. Step 4: Once the test is completed with the minimum passing score, you will be requested to accept a license agreement. Step 5: After accepting it, you will receive Certified ScrumMaster® (CSM) designation from Scrum Alliance and a 2-year membership with Scrum Alliance as well. Does Scrum Alliance offer an online/virtual CSM course? No, Scrum Alliance does not offer any online/virtual certification courses. Because they believe that online training can be effective only for some subjects and understanding Scrum requires a high level of personal interaction.   How many PDUs will I be eligible for? You can claim 14-16 PDUs and SEUs by participating in our 2-day training program. What do you mean by SEUs? Scrum Educational Units are credits issued by Scrum Alliance for having completed an academic training successfully that meets a set of learning objectives required to get the CSP certification. Where are SEUs and PDUs applicable? SEUs and PDUs are credits issued by Scrum Alliance and PMI. They identify your commitment to the Agile professional by giving credits for educational achievements you make throughout your career. SEUs and PDUs show your growth of continuing education in a particular field to stay relevant without depending on your own practices. These credits are essential if you want to obtain an official Agile professional certification. Can the CSM online test be taken without undergoing the training? No, it cannot be taken. Scrum Alliance believes that true learning requires in-person training and hands-on experience with a CEC or CST. The CSM exam is not provided as a substitute for formal training. Should I pay separately for the certification fee? No, the course fee paid by the trainer includes the first 2 years of certification fee. What's the importance of a CSM certificate? Becoming a Certified Scrum Master shows that you have become proficient not only in Scrum but also in applying it within different Scrum environments. It proves your core Scrum knowledge and benefits your organization. CSMs are paid more when compared to non-CSMs. CSM certified professionals have a median pay of $87,579 per year and $78,139 for non-CSMs. What does it mean to have a Certified Scrum Master® (CSM) designation? Certified ScrumMaster® (CSM) designation is issued by Scrum Alliance after successful completion of CSM exam. Scrum Alliance believes that an individual with this designation will have in-depth knowledge of Scrum terminologies, principles and practices, enough to fulfil the role of ScrumMaster. To show their experience and deep understanding of Scrum, CSMs are supported to apply for and become CSPs. What are the eligibility criteria for this course and the certification? There are no such strict eligibility criteria for CSM course, but it is recommended to have some basic knowledge of principles and working of overall Scrum processes.To be capable enough to get certified, attend our two-day CSM course offered by our CST (Certified Scrum Trainer).   Why KnowledgeHut for CSM? KnowledgeHut is a Global Registered Education Provider (REP) of Scrum Alliance and the instructions you get from this training will help you deliver controlled, high-performing projects with high-quality results. KnowledgeHut also offers: Complete CSM training by CSTs approved by Scrum Alliance. Downloadable material from Scrum Alliance. Tricks and tips from our professional Certified Scrum Trainers who have years of experience in using Scrum in a variety of environments. 2-year membership with Scrum Alliance included in the course fee. Hope this article was helpful and addressed all your queries pertaining to Certified Scrum Master training. Get in touch with us to know more about the CSM course.
Rated
4.0
/5 based on
9
customer reviews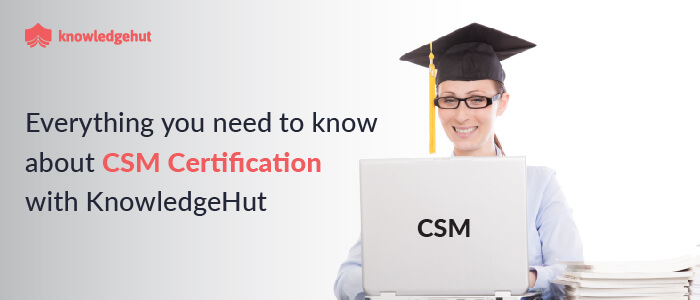 Scrum Master vs. Project Manager: Differences and Similarities
By
KnowledgeHut Editor
Organizations that are new to Agile and Scrum commit some deadly blunders. The most common and overlooked one is the lack of clarity of the roles of the Scrum Master and the Project Manager. This is more often seen in smaller Scrum teams, where these two discrete roles overlap.  There are of course similarities between Scrum Master and Project Manager roles. But that does not give way to ignoring the distinct differences between an Agile Project Manager and Scrum Master.  We have spaced out this article into various sections-    Scrum Master vs. Project Manager roles and responsibilities Scrum Master roles and responsibilities: Scrum Master is referred as a facilitator, who manages the teams that are implementing the Agile methodology. Scrum framework is the best framework for smaller teams of developers, who can break their work into a Sprint in order to get your project done at the end of every sprint.  The roles and responsibilities of the Scrum Master includes- Sprint planning  Scheduling the daily Scrum meeting Managing Scrum process responsibly Helping the Scrum teams to follow Scrum practices Removing barriers so the team can focus on their work Assisting with the Product Backlog Co-operating with Product Owner in designing Product Backlog items for the next Sprint Protecting the team from external distractions Recording and assisting to improve team dynamics   *Project Manager roles and responsibilities: Project manager's role is to manage the projects and ensure that the project meets the requirements. The roles and responsibilities of the Project Manager are as follows- Defining project scope to the team Planning project target Preparing the work schedule for the team members Gathering requirements Defining the resource requirements for the project Preparing the budget for a project Assuring quality Mitigating the risks Monitoring the plans Getting user feedback Managing relationships with the client and the stakeholders Ending the project   Similarities between the Scrum Master and the Project Manager Project Manager and Scrum Master both are humans and they both make mistakes. But they both debug and learn from the mistakes. They both can communicate, receive feedback, mitigate the risks, and enable a great bonding within a team. Actually, neither the Project Manager nor the Scrum Master is the supreme authority. The Project Manager has to report to the client and the stakeholders, whereas the Scrum Master has to report to the Product Owner alongside the stakeholders and clients. Both Project Manager and the Scrum Master fail when they ignore the basic principles that are supposed to be adhered to. They fail when they not only neglect being professionals, but also when they are any less than skilled professionals. Sometimes, they may also fail when they disrespect the team members' opinions. Differences between the Agile Project manager and Scrum Master While noting down the differences between the Project Manager and the Scrum Master, you will find out that the Project Manager plays the leadership role by leading a planning for the execution of the project. Scrum Master plays a support role for the team members, by working closely with the team and assuring that they are following Agile principles properly. Let's look at the major differences between the PM and SM: Project Manager(PM) vs.Scrum Master(SM) Goals Has defined goals like- Completing the project on time, planned budget, and scope Makes sure that the team members are well trained to follow Agile practices appropriately. Also, SM coaches the Scrum teams and mentions the timeline to finish the project. Quality Assurance PM also knows the importance of quality, but doesn't know how to achieve this. Usually, a consultant is hired to fix the errors. SM assures the quality and very well knows the importance of it. Team Size Project Managers like to make the things large. PM works with more people and a huge budget. In this way, they improve to Program Manager Scrum Master always tries to keep things smaller. They like to work in small teams irrespective of budget. Average Salary Rs.1,351,403 per year Rs 1,036,017 per year Job Description The job description of the Project Manager includes- Planning, creating budget and the related documents PM has to work with upper management to ensure a scope and direction of a project PM has to work with another department also, in case of emergency sometimes have to work themselves or instruct the team to finish a goal. The job description for Scrum Master includes- Resolves barriers and controls the Scrum processes. Making a team aware of Agile and Scrum to deliver successfully Facilitates the Scrum ceremonies Ensures that a project is running smoothly with the help of the tools Executes the Product Backlog as per the Product Owner prioritization Solves team conflicts with good communication skills Motivates the team Monitors the Scrum processes to increase efficiency   Scrum Master vs. Project Manager certification The Scrum Master and the Project Manager certifications are the two most popular certifications of the Agile and Waterfall methodologies.  Scrum.org report as of 30th April 2017 states that around 110,000+ people are  Scrum certified. Only 56% of the Project Management Specialists are holding a Project Manager Certificate, even in Big IT companies. This was revealed in a survey conducted by IBM.    Last words: Deciding between the Scrum Master and Project Manager certification is indeed a tough choice and entails a careful consideration of the prospects of each. Eventually, the role of a Scrum Master is proved as a 'deciding factor' of the successful projects. The Scrum Master and the Project Manager both have distinct roles. Both need particular skill-sets and a right person to make the work happen.       
Rated
4.0
/5 based on
9
customer reviews