Cost Benefit Analysis for Projects – A step by step approach
By
KnowledgeHut
Introduction to CBA Organizations, both for-profit and not-for-profit ones, often contemplate the need to take up new initiatives, develop new policies, bring about changes or create new capabilities to improve their current state of business-as-usual and create new benefits for the organization and stakeholders. All such new initiatives will be taken up as new projects by the organizations. These projects are expected to create new business value or in some cases social value. Every new project or initiative will require fresh investments of efforts and money to be made. Organizations will need to make such decisions prudently by creating a clear justification.  Cost benefit analysis: What is it? Why Use Cost Benefit Analysis? Conducting a cost benefit analysis (CBA) or a Benefit-Cost analysis (as may be referred alternatively) is one of the most fundamental methods used to compare the financial cost to be incurred for such new initiatives and benefits to be generated from them.  Origins of Cost Benefit Analysis To undertake new initiatives is an integral part of the evolution of mankind, at a personal level, at a social level or at a business level. On the social front, it may involve initiatives like developing new townships, new buildings, new schools, new hospitals, new monuments, new social infrastructures, and new offices. On the business front, it may involve developing new products, new services or new production capabilities. There has always been a need to make sound and clear decisions. As the accountability of leaders on financial matters continues to rise, the need for doing a cost-benefit-analysis also becomes inevitable. CBA as a practice becomes part of policy matters in government projects in the US dating back in 1936, when Corps of Engineers started doing CBA for Federal Waterway Infrastructure projects. Approach to CBA A fundamental approach to do CBA includes estimating all the costs to be incurred in doing the project and carefully evaluating and estimating all the benefits to be garnered from the project. Benefits can include both quantifiable financial benefits and non-quantifiable benefits such improvement in quality of life, ease of living, ease of doing business etc. The Purpose of Cost Benefit Analysis We already discussed that every new project needs investments to be made with the expectation of returns from the investments. There are two main applications of conducting a CBA: To determine if an investment decision is sound, calculating if its benefits outweigh its costs and by how much. To provide a basis for comparing alternative investment options, comparing the total expected cost of each option with its total expected benefits, thereby creating a basis for selecting the most desirable/viable option. Costs and Benefits Estimating costs Estimating all costs to be incurred in doing a project is the first important part of CBA. It will involve carefully estimating and listing the required quantity, quality and duration of material, labor, equipment and facilities to be used for completing all the activities of project work. Then we can estimate the costs for each of the above categories of resources. There will also be a need to include cost for contingency, inflation, cost of financing (if needed) and cost of any other services (such as training, liaison etc.) which may be required to complete the project activities. Cost estimation can be done with a considerable amount of accuracy level if all the activities of the project can be identified and all resource quantities can be estimated as stated above.  Estimating benefits Estimating all benefits to be garnered is the second important part of CBA. Every project or investment done is expected to deliver benefits in future. Benefits can include financial benefits by means of increase in profit margins and increase in efficiency of doing things. Benefits can also include non-financial benefits such as increased comfort and ease of doing things, improved moral of people, increased satisfaction levels, more peace, social benefits etc. Financial benefits can be estimated with considerable amount of accuracy, while it will be somewhat challenging to estimate and quantify the non-financial benefits. Comparing costs and benefits After careful and diligent estimation of costs and benefits as stated above, we need to compare the costs to be incurred with benefits to be garnered. If the benefits outweigh the costs considerably, such proposals will be taken up for further consideration by the organizations. Organizations may lay down clear guidelines regarding minimum expected difference between benefits to cost for the projects to be selected for implementation. Organizations may also lay down clear guidelines for evaluating the social benefits (mostly non-financial as explained above) for clear decision-making after doing a CBA. How to do a Cost Benefit Analysis  To conduct cost benefit analysis, we need to estimate and enumerate all costs to be incurred and all benefits to be generated. Then one needs to compare the costs with benefits for arriving at suitable decisions and recommendation about whether the project is worthy of taking up or not. There are two broad methods for doing cost benefit analysis: Non-discounted method (does not consider the effects of interest and time period). Discounted method (considers the time period, interest, inflation etc. while calculating the costs and benefits) We can take a simple example below to illustrate some of these methods.  Analyzing using non-discounted method These are very simple methods without considering the effects of interest and time period.The below illustration shows the costs incurred and benefits over a period of six years.  Discount rateYr. 0Yr. 1Yr. 2Yr. 3Yr. 4Yr. 5Yr. 610% (0.1)Cost100000000000Benefits250002500025000250002500025000Total Cost = 100000; Total Benefits = 150000 Benefit Cost Ration (BCR) = Total Benefits / Total Costs = 150000/100000 = 1.5 (> than 1) Profit = Total Benefits (Revenue) – Total Costs = 150000 – 100000 = 50000 Payback Period = Time taken to recover the total cost (investments) = 4 years ROI = Return on Investment = Profit/Investment = 50000/100000 = 50%  Using the above simple non-discounted methods we can see that this project looks good with benefits being more than the cost, with positive profits and lower payback period.  But these calculations are too simplistic, and do not account for the time-value of money based on interest rates, inflation. Analyzing using discounted method In the above example, the costs are incurred in the present time, while the benefits will be received in future. These values of money are in different timelines and hence their values cannot be compared directly as it is. We need to bring down all the future values of benefits and costs to their corresponding present values and then we can do a comparison of present values of benefits and costs. The below formula can be used to understand the relationship between present value (PV) and future value (FV) of money. PV = FV/(1+r)n(where r stands for rate of discount of money, n stands for time period) In the below example, the cost and benefits value mentioned are in specific period in time. We need to bring all costs as well as all benefits to their corresponding present values (PV) using the above equation and assuming an interest (discount) rate of 10% for ease of calculation.   Discount rateYr. 0Yr. 1Yr. 2Yr. 3Yr. 4Yr. 5Yr. 610% (0.1)Cost (FV)100000000000Benefits(FV)250002500025000250002500025000Cost (PV100000000000Benefits(PV)0227272066118782170751552714112PV of all costs = 100000 (as it is happening in year 0 only) PV of all revenue = 25000/(1.1) + 25000/(1.1)2 + 25000/(1.1)3+ 25000/(1.1)4+ 25000/(1.1)5 +  25000/(1.1)6 = 22727+20661+18782+17075+15527+14112 =108884 Net Present Value (NPV) = Sum of PV of all benefits – Sum of PV of all costs = 108884 – 100000 = 8884 (> 0)  Hence this project investment will lead to a profit after discounting the effect of interest and any other inflationary factors which are taken as 10%) If NPV is > 0, then the project investments will lead to profit. NPV is one of the most practical methods for doing cost benefit analysis by considering the time-value of money.  IRR (Internal Rate of Return) – IRR is the rate of discount at which the sums of PV of all benefits equals sums of PV of all costs. Or in other words IRR is the rate of discount at which NPV equals 0.  Calculating IRR is a more complex affair. In simpler term IRR denotes expected rate of return from the investments. According to a general guideline, higher the IRR from an investment, the better the opportunity.  How to establish a framework As we discussed above, there are various methods for undertaking cost benefit analysis. Different financial parameters such as Benefit Cost Ratio (BCR), ROI, Payback Period, NPV, IRR etc. need to be calculated for arriving at decisions and making necessary recommendations on whether a specific project should be taken up or not. Every organization is unique in their capabilities to invest and take risk. Organizations can define their specific guidelines or framework for project selection taking into account the above financial parameters, the risks involved in doing the project and most importantly specific nature of the investors. A framework for project selection will include all above factors.  Below are some basic guidelines which are used for decision making during cost benefit analysis (CBA) NPV should more than 0. Higher the NPV, the better is the project. BCR should be more than 1. Higher the BCR, the benefits outweigh the cost more. ROI should be high. Higher the ROI, the better is the investment opportunity. IRR should be high. Higher the IRR, the better is the opportunity. Payback period should be lower. Lower the payback period, the better seems the opportunity. Challenges and considerations while doing CBA How accurate is Cost Benefit Analysis? Cost benefit analysis can be reasonably accurate if these are done by technical and financial experts. Experience and availability of real data about costs and benefits of similar projects from past can greatly enhance the accuracy of cost benefit analysis.  Are there limitations to Cost Benefit Analysis? Since cost benefit analysis requires estimating costs and quantifying future benefits accurately, it requires solid maturity in terms of knowledge and availability of past data. In the absence of experience and data availability, CBA may fall short in its accuracy.  The risks and uncertainties in Cost Benefit Analysis While doing cost and benefit analysis, it will be important to understand risks and uncertainties involved in doing the project. It will also be equally important to understand the uncertainties involved in realizing the benefits once the project is done. Cost benefits analysis need to consider the implications of uncertainties to make it realistic. It may require doing statistical simulations and modeling as well.  Cost Benefit Analysis in the real world We saw that CBA became a formal and mandatory practice as early as 1930s in the US government departments, for numerically evaluating if the benefits will outweigh (and by how much) the costs of doing the project.  Organizations have become highly knowledgeable, experienced, and matured. Availability of past data coupled with ability to process the data using modern mathematical and statistical techniques and computerized tools exists in abundance within organizations.  In today's world the need for doing CBA has become necessary. Businesses and governments are held more and more responsible and accountable to their citizens and investors for justifying their investment decisions. They can do this only by conducting a thorough cost benefit analysis.  
Rated
4.0
/5 based on
6
customer reviews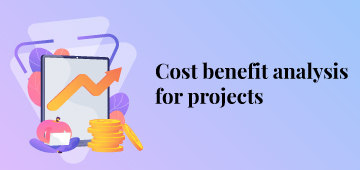 Everything you need to know about the new PMP® exam 2021
By
KnowledgeHut
Project Management Professional® or PMP® is a professional certification for project managers offered by the Project Management Institute or PMI®. This certification's examination development processes are different from regular certification exam development practices. PMI® has ensured that its certification process is aligned with the best practices of the industry. Also, the PMP® certification is accredited with the internationally-recognized ISO 17024 standard. As a part of the examination process, all organizations that are offering reliable and valid professional credentialing examinations have to use a Job Task Analysis (JTA) or Role Delineation Study (RDS) to create the exam. During this process, they will be utilizing knowledge and task-driven guidelines for assessing the competence of the practitioner. Also, it helps in determining the levels of criticality, frequency, and salience of each knowledge, skill, and task that are needed for performing the role of a project manager.  The PMP® New Exam 2021 For this year's PMP® exam new version, a market research study on the Global Practice Analysis was conducted by the PMI®. It produced several professional trends that were not addressed in the previous PMP® exam. PMI® has used these trends as inputs into the Job Task Analysis for ensuring the relevance and validity of the PMP® examination. The validation will assure that through the exam, the specific knowledge and skills of a project management practitioner are measured and evaluated appropriately. The Job Task Analysis will ensure that PMP® examination measures every element of Project Management Professional®s in terms of real cases. So, all PMP® certification holders can remain confident that the PMP® exam new pattern has been created as per the best standards of test development and based on the input from practitioners who have established these practices. When it comes to earning professional certification, the PMP® examination is an important part. This is why it is vital that the PMP® exam accurately reflects the project management practices. All the questions have been written and reviewed by qualified PMP® certification holders. Also, the questions are tracked to 2 or more academic references. The questions are mapped against the exam outline of PMP® for ensuring that there is an appropriate number of questions for a valid exam. PMI® has developed the global examination content outline with the help of Alpine Testing solutions. Alpine Testing Solutions provide test development, credential management solutions, and psychometric to educational and credentialing programs. There are some differences between the guide to the Project Management Body of Knowledge (PMBOK® Guide) – Sixth Edition and the PMP® exam new version Content Outline. For example, the volunteer task force involved in the study mentioned above is not bound by the PMBOK® Guide. The members of the task force had to outline critical job tasks of professionals who were leading and directing projects based on experience and related resources. Benefits of Project Management Professional (PMP)® certification  1. Value to the resumePMP® is one of the most valuable professional certification programs that you can pursue in your career. Interviewers who are looking to fill the position of a project manager will prioritize candidates with PMP® certification over others. Many companies have made PMP® certification mandatory, which means that you won't be able to apply without these credentials.   2. Recognition PMP® is a universally recognized certification unlike some other certification programs that focus only on special geography or domain. So, regardless of the industry you are working in or your professional background, you can add PMP® to your resume.    3. Learn important skillsPMP® certification will help you stand out from the crowd of project managers in the job market. With the high standards of thePMP®exam, one cannot pass the exam easily without any extensive preparation. One also needs to master the practical applications to attain PMP® certification. The program is built on the foundation of fundamental tools, technologies, and methodologies of project management processes. During the training, you will be exposed to the current trends and best practices in the field of project management.  4. Higher-incomeThis is one of the biggest advantages a PMP®-certified professional can enjoy. PMP® has been the highest-paid IT certification consistently and the income is only going to increase in the future. Another benefit of PMP® certification is job security. Most companies value their core competencies with certifications.    5. Networking opportunitiesThere are about 773,840 PMP® certification holders across the globe. By obtaining the PMP® certification, you get to become part of the club. PMI® is also known to arrange meetings in major cities where members can earn Professional Development Units (PDUs). These are requiredto renewthe certification. PMP® Certification Eligibility Requirements To be eligible for the PMI® new exam, the Project Management Institute (PMI®) has set some initial requirements:  Associate's degree, high school diploma or global equivalent At least 5 years of unique and non-overlapping experience of professional project management. 7,500 hours of leading and directing projects. 35 contact hours of project management education. Bachelor's degree or global equivalentAt least 3 years of unique and non-overlapping experience of professional project management. 4,500 hours of leading and directing projects. 35 contact hours of project management education. You must satisfy each of the above-mentioned eligibility requirements to sit for the PMP® certification exam. You can meet the 35 contact hours of project management education requirement by PMA's 4-day PMP® training course.  Experience For the experience, it should include all the five processes mentioned in the PMBOK Guide. However, it does not have to be in a single project. Here is a list of acceptable knowledge, tasks, and skills for the PMP® exam: Defining the high-level scope of the project on the basis of business requirements and compliance for meeting the project expectations of the customer. Presenting the plan of the project to the key stakeholders for getting approval to execute the project. Achieving the project deliverable within the specified budget and schedule by executing tasks as defined in the plan. Communicating the status of the project to the stakeholders for getting their feedback and ensuring that the needs of the business are aligned with the project. Working with the sponsors and customers for obtaining the final project deliverable and confirming that the scope and deliverables were met. Examination Content Outline Here is the proportion of questions for the PMI® new exam content outline: Process - 50% People - 42% Business Environment - 8% As a project management practitioner, you will be working in different project environments and utilizing different project approaches. So, the PMP® certification exam will be reflective of this and will include approaches from various value delivery systems. Half of the exam will represent predictive project management approaches, while the other half will represent hybrid or agile approaches. Predictive, hybrid, and agile approaches are used in all the three-domain areas mentioned above. Reference Materials Every candidate planning to give the PMP® exam new version must know that it is not based on a single textbook or supported by any reference. PMI® does not endorse any course, resource, or reference to prepare for the exam. The references mentioned below are not inclusive of all the resources that you can use. Also, you should not interpret them as a guaranteed way to pass the exam. PMP® is a competency-based certification that tests the integrated set of knowledge, abilities, and skills gained from learned and practical experience. So, the references mentioned below are just an element of a broader set of resources: Agile Practice Guide Project Management: A Systems Approach to Planning, Scheduling, and Controlling A Guide to the Project Management Body of Knowledge (PMBOK® Guide) 6th Edition Effective Project Management: Traditional, Agile, Extreme, Hybrid Project Managers Portable Handbook, 3rd Edition Fundamentals of Technology Project Management, 2nd Edition Essential Scrum: A Practical Guide to the Most Popular Agile Process Information Technology Project Management, 7th Edition The Project Management Tool Kit: 100 Tips and Techniques for Getting the Job Done Right Project Management: The Managerial Process  Important dates PMI® has a designated Crisis Task Force for continuously monitoring the current situation arising from COVID-19 (Coronavirus). They are taking steps to make this hard time easier for their community. For this reason, they have extended access to the existing PMP® exam until the 21st December 2020.  The launch of the PMI® new exam has also been postponed until the 2nd January 2021. Candidates now have more time to access the training resources and prepare for the exam. If you have scheduled your exam or are planning to do so in the near future, consult the PMI®'s COVID-19 page for guidance and update.  
Rated
4.0
/5 based on
13
customer reviews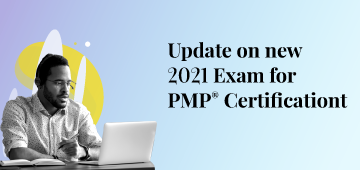 Top 8 Qualities of a Successful Project Manager
By
KnowledgeHut
Projects are temporary endeavors carried out to achieve the desired goal which could be a product, service, or result. Industry experts believe that a good project manager is one of the top contributors to a project's success.  A project manager is a crucial link between the project sponsor or client and the team that's involved in executing the project. In most organizations, 71% of projects fail. Lack of adequate experienced professionals, right from a project manager to project team members is one of the main reasons why most projects fail. What does it take to become a good project manager? Across organizations, there are some key attributes every good project manager has. Below are the top 8 essential attributes of a successful project manager:  1. They are visionaries A competent project head should be a visionary who can foresee the direction the project takes even before it is executed. The desired goals can be achieved only when project managers articulate the vision of what must be done during project execution clearly to their team members.  2. They are astute planners Planning should be second in nature for project managers. They should be able to assess and decide the demands of their project even before it starts. They should also be able to drive a project to completion within the stipulated budget and timelines. In case of any hiccups, they should also have the agility to divert and devise a new plan of action seamlessly. 3. They are dependable Since project managers are professionals who will need to interact with both stakeholders and team members in a project, they should be dependable to the tee. Their competence and work ethic should inspire both the stakeholders and team members to rely on each other without any fail. 4. They are competent and highly experienced A skilled project manager should stand out for his/her credentials in project management. Credentials andproject management certifications like PMP or CAPM, etc can help validate the competence of a project manager as someone who can handle any project in any industry. It also asserts their prowess in project management to the employers, stakeholders, colleagues, and team members. 5. They lead by example without micromanaging Any good project manager will simply not micromanage. Project management gives employees the liberty to take ownership of their tasks in the project while adhering to deadlines. Project managers who trust their team members to do an efficient job ensure that they are not bogged down by unnecessary distractions. These managers prefer to get weekly updates and do quality assurance checks regarding the projects rather than nit-pick. This approach will help groom a confident and self-assured team capable of handling any project. 6. They are effective communicators People skills are mandatory to become an efficient project manager. It is their daily habit to spell out goals, strategies, responsibilities, expectations, and performance. They would also have to delegate activities among team members. Hence, a good project manager must be a clear and effective communicator. 7. They are pros at troubleshooting Every project would have a fair share of potential risks associated with it.  An experienced project manager would have the wisdom to predict impending obstacles and do the needful. While executing a project, a project manager should be able to resolve unexpected hiccups that arise. 8. They have high emotional intelligence Only emotionally intelligent individuals can tackle the rigors that come with being a project manager. In situations where the team's morale needs a boost, an emotionally intelligent project manager would be able to act accordingly. From staying calm under stress to handling various untoward issues, demand a high degree of emotional intelligence. Earning the relevant certifications is not the only important aspect of being a project manager. The above key attributes are a must-have for aspiring project managers out there. Acquire the above attributes and relevant certifications and pursue a project management career of your dreams! 
Rated
4.5
/5 based on
0
customer reviews