Everything you need to know about PSM certification
By
Nicolas Casel
1. Introduction to Professional Scrum MasterWho is Professional Scrum Master (PSM)?We partially give some elements in a previous article on our blog: " How To Choose A Scrum Master? ". On top of that, it is important to   highlight that the Professional Scrum Master wear different hats according to the context: s/he is a coach, facilitator, enabler, problem- solver, proxy. His/Her main characteristic is to embody Servant Leadership. And basically, as the first promoter of Agile in the   organization, s/he truly has the Agile mindset and is more than willing to share it.Role and Responsibilities of PSM in the teamBecause the position of Scrum Master depends so much on the context, you will find multiple potential roles and responsibilities description by searching on the Internet. However, here are the basics:Coaching the organization, especially the Scrum Team, to get an Agile mindsetIncreasing the quality of deliverables and reducing time to deliverHelping the Dev Team to become self-organized and self-empoweredBuilding culture of trust, transparency, feedback and "fast failure to learn fast"\Advocating in favor of the more appropriated framework to make the Dev Team performant – it can be something else than Scrum!Ensuring that this framework is properly implemented to fit with the Scrum Team needsRemoving any impediment and blocker that prevent the Scrum Team to perform Requirements to become a PSMOfficially, there is no specific requirement: everyone is a potential candidate to become a Professional Scrum Master (PSM).Why become a PSM and what do I need to become a PSMDo you live and breathe Agile? Ok, that sounds too much.Nevertheless, have in mind that learning theory and training to open assessments is one sufficient thing to get certified but acting as a good Scrum Master requires a true behavior and belief in Agile philosophy coupled with large experience, ideally in organizations that have succeeded in their transformation.Like other jobs at "vocation", you feel a true desire to become Scrum Master when working or at least meeting with one of them. When you meet a great Scrum Master, at some point you could become aware that you do want to do the same job: because you help people working better, feeling better at work, you participate to a radical transformation in the workplace for a better organization.2. What's the importance of a PSM certificate?Getting a PSM certificate demonstrates the capacity to know, understand and apply Scrum in real-world situations.3. PSM Certification TrainingHow to become a PSM?Although it is highly recommended, taking a training is optional. However, taking the official exam is mandatory to get certified. Scrum.org is the official provider:Syllabus of Professional Scrum MasterA core of knowledge about Scrum remains the Scrum Guide from Ken Schwaber and Jeff Sutherland.Spend time and train seriously on the Scrum Open Assessment: this is the most realistic assessment you can train on!Next very useful resources are available with the Scrum Master Learning Path: this is a set of Professional Scrum Competencies which each contain a number of focus areas.Further reading:Scrum tutorial: An in-depth learning of Scrum, about its origin, evolution, and the progressive development of the framework.Scrum.org recommends strongly these books:Scrum: A Pocket Guide by Gunther VerheyenSoftware in 30 days by Ken SchwaberScrum.org offers also:A very complete glossaryforums populated by threads of quality, written by contributors with solid experience in ScrumA popular blog regularly updated with highly valuable posts, again made by writers shortlisted by Scrum.orgOther Open Assessments might be relevant to gain additional perspective on the other roles of a Scrum Team: check the Scrum Developer Open Assessment and the Product Owner Open Assessment.What is the eligibility to become a PSM trainer?Eligibility to become a PSM trainer requires three conditions. First, candidates must have at least four years of intense experience as Scrum Master in software development. Second, candidates must have conducted real-world training and have delivered coaching using Scrum. On top of that, candidates passed their PSM 1 assessment with at least a 95% score.After PSM training within how many days do I need to take the certification? After PSM training, there is no minimum duration to take the certification. As soon as candidates feel they are ready, they can schedule an online assessment.4. Exam and Certification Information Who provides the certification?Scrum.Org coursesA list of Scrum.org official sessions is available online. As stated on their website:Professional Scrum Master™ (PSM) is a 2-day course that covers the principles and (empirical) process theory underpinning the Scrum framework and the role of the Scrum Master in it. This course is a combination of instruction and team-based exercises and teaches what is at the heart of the Scrum and Agile movement. The course also includes a free attempt at the globally recognized Professional Scrum Master I certification exam (PSM I).It is also important to know that taking a Scrum.org official training offers candidates a free attempt at the assessment.What is the process for applying for the certification?As passing the certification does not require to attend to the official course, candidates can directly apply on the Scrum.org website. They will receive a personal password (with no expiration date) and then they can connect to a specific page and take the exam.Cost of the Professional Scrum Master certificationThe cost is $150 per attempt. If you attend a Scrum.org training class, fees include a free attempt.The structure of the examThe exam is exclusively online. It consists of 80 Multiple Choice, Multiple Answer and True/False questions. 60 minutes maximum are allowed to perform the full exam, and only English language is available.Topics covered in the PSM examScrum Framework: this is foundational knowledge for every Scrum Team member. It covers Scrum theory as described in the Scrum Guide.Scrum Theory and Principles: this topic is more about understanding Scrum theory: empirical process, principles, and values of Scrum.Cross-Functional, Self-Organizing Teams. Questions here cover how Scrum Teams are different from traditional development teams:cross-functional, self-empowered and self-organizing people promote flexibility, creativity, and productivity.Coaching and Facilitation. Questions here are about how mindset and behavior of Scrum Master are different from traditional Project Manager: by acting as a Servant Leader, the Scrum Master facilitates and coaches full organizations in understanding and using Scrum.Sample questions of PSM exam Here are three potential questions at the PSM exam:Question 1: When many Development Teams are working on a single product, what best describes the definition of "done"?Each Development Team defines and uses its own. The differences are discussed and reconciled during a hardening Sprint.Each Development Team uses its own but must make their definition clear to all other Teams so the differences are known.All development Teams must have a definition of "done" that makes their combined work potentially releasable.It dependsCorrect answer : 3Question 2:The three pillars of empirical process control are:    1. Inspection, Transparency, Adaptation    2. Transparency, Eliminating Waste, Kaizen    3. Planning, Inspection, Adaptation    4. Respect For People, Kaizen, Eliminating Waste    5. Planning, Demonstration, RetrospectiveCorrect answer: 1Question 3:The maximum length of the Sprint Review (its time-box) is:4 hours for a monthly Sprint. For shorter Sprints, it is usually shorter.As long as needed.2 hours1 day.4 hours and long as needed.Correct answer: 1Tips to pass PSM The best way to be well prepared for the PSM official exam is to work on the Scrum Open Assessment.You can consider that you are ready once you get 100% at every attempt.Salary of the Professional Scrum MasterSalaries of the PSM can vary a lot according to level of experience, industry, company size and location. Here is a table with most common figures:USFranceUnited KingdomSingaporeJunior70,000-115,00030,000-40,00040,000-70,00080,000-100,000Mid-Senior(more than 3 years with SM experience)90,000-135,00035,000-55,00060,000-110,00095,000-125,0005. Is the PSM I certification worth investing?CSM vs PSM exam:"Differences to note" CSM PSM Passing ScoreMinimum 69%(24 out of 35 questions)Minimum 85%Exam patternMultiple choiceMultiple choice,Multiple Answers and True/False questions.Exam durationNo time limit,35 questions60 minutes to complete 80 questionsCertification Validation2 yearsLife timeCertification cost                      1200$2nd attempt is free in within 60 days        25$ for  additional  attempt.             150$(one  attempt)Exam  Level2 Days training + Exam           Much  harder than CSM       Require experience,and deep         Theoretical knowledge.The first goal at Scrum.org is to make candidates understanding how to get valuable software thanks to a high level of maturity in Agile using Scrum. In order to achieve that, Scrum.org deliver assessments to examine, improve and certify candidates' knowledge of Scrum. On top of that, the Scrum Guide and the Nexus Guide serve as the main background for all Scrum.org assessments. Individuals that are successful at the PSM 1 certification demonstrate a fundamental level of Scrum mastery: they understand Scrum as described in the Scrum Guide and the concepts of applying Scrum. The PSM 1 certification is considered significantly more valuable than other options for Scrum.6. What next after PSM?People who follow Scrum.org courses can claim Project Management Institute (PMI) Professional Development Units credit: 14 PDUs after attending a two-day Professional Scrum Master (PSM). Keep in mind that PMI PDUs are earned for course attendance and not for passing a Scrum.org assessment.7. How much should I pay to renew PSM certification?There is no need to renew PSM certification: Scrum.org certificates are lifelong and do not require any additional payments or renewals.Career benefits of PSM certifiedConsequently, becoming now a certified and experienced professional in Agile expertise seems to be an interesting option to stay at least "employable" and marketable. Still being realistic, professionals in Agile will be directly requested either to perform the Agile transformation in many big (old) organizations or to build the Agile culture from scratch in new companies and startups. Attractive and valuable challenges are in perspective.
Rated
4.0
/5 based on
29
customer reviews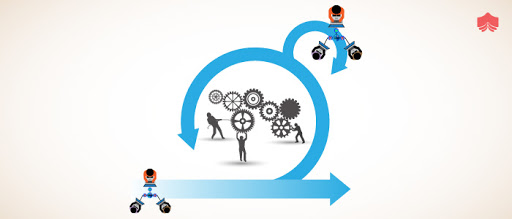 5 Steps to Better Project Tracking
By
Surabhi Sawardekar
You can plan your projects exceptionally well, but things may not always happen as planned and that can cause your projects to derail. This is where project tracking and monitoring proves invaluable in overall project management. Time tracking in Project Management provides the project team and stakeholders an understanding about the project health and highlights the areas of concern on the project. If you follow these steps on how to track your project, then you'll be able to think proactively and deal with any issue before it becomes a problem.                                                       Fig: Process Flow Of Better Project Tracking 1. Prioritize It is very important to plan and prioritize the work effectively in order to make the most of your time and effort. According to Pareto Principle, 80% of the effect of your work will come from 20% of the work you do. As a Project Manager, you need to be smart with your time and focus on important things. You can't track everything; there simply aren't enough hours in a day; so decide what element of your project is most important and critical. Project scope, milestones, budget and resources are the most important components that a PM should focus on while tracking the project. These demand a close scrutiny, since they help you determine the performance of the project. It's very crucial to keep tabs on your upcoming milestones and monitor them since these are the deliverables which your project stakeholders will keep asking you about. Then there's budget, of course for you to ensure that you aren't spending more than what's initially allocated. And scope to avoid any scope creep and manage changes effectively. 2. Set measurable targets Now that you have prioritized, what do you expect your project performance should be? Performance measurement starts with setting targets or goals and assigning KPIs (Key Performance Indicators) which are measurable. While setting KPIs for each target, it is also essential to anticipate how the achievement of the target will be tracked. The foundation of project tracking is comparing what you planned to how you executed that plan. A baseline turns out to be useful to check the actual versus estimated progress throughout the project. Create a performance measurement baseline (combination of scope, time, and cost baseline) with realistic targets, which will represent a standard to measure project performance. Changes in any project are inevitable and can drastically impact a project; hence controlling the baseline is very crucial for project success. 3. Report to stakeholders: Your success as a PM can be determined a lot on the way you deliver your reports. They need to clearly and concisely answer the questions that stakeholders have about the project.The project stakeholders need to know what is working and what is taking the project off-track.The PM should ensure to conduct team meetings on a regular basis. Regular tracking and monitoring enables to identify potential problems as early as possible so that timely adjustments to project plans can be made before moving forward. For instance, if it looks like the upcoming milestone may be missed;the stakeholders must be immediately alerted.   4. Use dashboards: The key to any successful project is efficient communication. But communicating with sponsors, stakeholders, team members and other project related parties can take up quite a lot of a Project Manager's time. A dashboard always comes handy when it comes to expressing a project's status in a crisp yet effective manner.A Project Management Dashboard often provides at-a-glance view of project performance KPIs in a format that conveys project's overall progress and highlight particular problems that require further attention. They can be customized to give you the information you need, when you need it, hence saving your time and effort. 5. Recommend actions for improvement and follow-up: This is most important activity in project tracking. As a Project Manager, you should think of and recommend actions that will offer the greatest dividend in terms of keeping the project running smoothly, efficiently, and on-time, after taking feedback from the management. Recommendations could be corrective actions, preventive actions, or changes in the plan or the project execution. Ensure that you provide specific guidance, assign a responsible team member and direct him to perform a specific action by a specific date, and make sure they are slated to report back on the results of their action. Also confirm that the recommendations are being followed, expected outputs are being created and the project as a whole is on track.  
Rated
4.0
/5 based on
20
customer reviews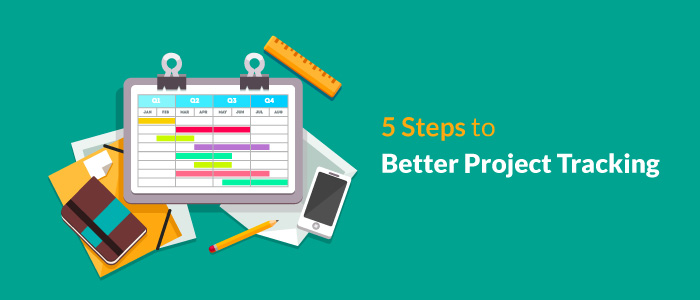 5 Steps to Better Project Tracking
You can plan your projects exceptionally well, but... Read More
Prince 2: The Road Map To Project Success
By
KnowledgeHut
PRINCE2 is an acronym for PRojects IN Controlled Environments. It is an effective process-based method for authoritative project management. It is mostly used by the UK Government and also in private sectors, internationally. The PRINCE2 method offers the best practice guidance on project management. PRINCE was established in 1989 by CCTA (the Central Computer and Telecommunications Agency). Since then, it is widely used for Project Management. PRINCE2 principles helps to manage the projects particularly in the business world. Before proceeding further, you should have knowledge about, "What is a Project and what makes a successful project?" A project can be defined as "a management environment that is created for the purpose of delivering one or more business products according to a specified business case". You can connote the term "Project" in a broader perspective by considering the downside, that is by taking into account the conditions that culminate in the failure of a project.   Given below are some of the factors responsible for the failure of a project- Lack of management support: Results into insufficient finance and resources. Resource problems: Can mean there is a lack of employees in the project Lack of clarity: If the clarity about the roles and responsibilities is missing, a sag in the performance curve is inevitable. Poor communication: The necessary project information, if not routed in the proper direction, may cause confusion among the team members. Lack of leadership – A project can be unsuccessful if team members are not guided properly. This may happen if the project manager himself does not have the required experience or management skills. The Project can be successful if the following are present- Preplanning– For a project to be successful, planning plays a crucial role. The project manager should have a vision of the project outcome. The first step to achieve this is to create and explain the roles and responsibilities to the team members. Strong leadership – The team lead should be skilled enough to spearhead in the best way possible. If the team members get proper guidance, any project can be implemented successfully. Project completion time – The key to the success and reputation of a project hinges on how well the timeline has been managed. Completing the project within or before the stipulated time not only impresses the Client, but also proves to be a measure of the potential of the project members. For successful and smoothly operated projects, PROMPT II, PRINCE, and subsequently PRINCE2 were all introduced to operate with the common reasons for project failure. PRINCE2 (PRojects IN Controlled Environments) is considered as a calibrated International product. It is the standard method for managing the projects and providing a flexible and accommodating approach to suit all the projects. There are some keys to project success while using Prince2, which enhances the quality of the project. Reducing Waste: Reducing waste saves both money and time. However, it is difficult to predict and pinpoint the sources of waste. Prince2 helps eliminate waste through the following two techniques- Project Assurance : Project Assurance is essential for a PRINCE2 project. It is a kind of survey which gives accurate information to the project board. Organizations are getting smarter due to "assurance audit". This does not need a separate role, since the 'financial merger' does the 'financial audit' for you. Tailoring –:With PRINCE2, you can tailor the projects to make them small, yet effective.     1. Improving Strategy for Business Arrangement: To make the project run and sync towards the business goal, make sure your project is equipped with: Continued business justification – 'A project should be run only if it is aligned with the organizational goal', is the fundamental principle of Prince2. If you plan a strategy and resources for the project, your project will be effective. Business Case – The Business Case keeps record of the costs and expected outcome of a project. The non-perishable business cases can create inconsistent project objectives.      2. Sponsor engagement: Communication – It is useful to keep all the stakeholders in loop, including the sponsors.  PRINCE2 calls it stakeholder engagement rather than sponsor engagement. If anyone is interested in the project, they are expected to be updated with the project. Communication Management Strategy – A document that describes communication strategy with the stakeholders, may vary depending on the project size and organisation. You can make groups for communication. For instance, the group for project team meeting can also have communication strategy for individuals which depends on their communication preference. By and large, Prince 2 has proved to be a highly effective method for the success of any project. The team leads should be knowledgeable enough to master the method and upscale their teams accordingly.  
Rated
4.0
/5 based on
20
customer reviews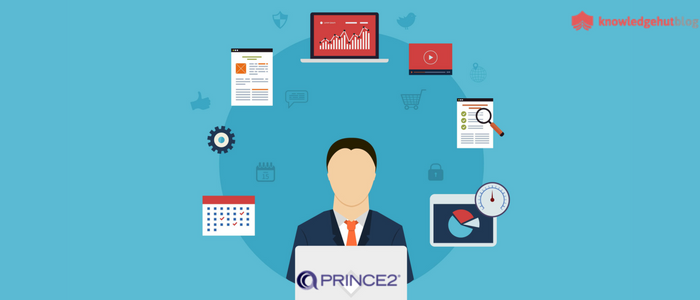 Prince 2: The Road Map To Project Success
PRINCE2 is an acronym for PRojects IN Controlled E... Read More