What's Next After PMP Certification?
By
Joyeeta Bose
Opting for PMP certification or Project Management Professional Certification is the best way to boost your career manyfold. You need to know about the fact that before you are thinking to opt for PMP certification and have a detailed study about its chances and scopes; you need to know about the criteria and eligibility that is the driving force behind choosing the PMP course. The reason for informing the eligibility criteria in details is that it will be the sole factor in deciding the benefits of your post-certification career growth. Unlike other eligibility that is total marks driven, the ability and the requirement for the Project Management Professional certification is mainly based on the management professional or the project managers who are already working on numerous projects. Such certification can boost your existing career manyfold and equip you with in-depth knowledge about the better management of the organizational tasks and deadlines with more experience and confidence.  The requirement and aftermath of PMP completion The main question that arises is what you need to do after completing the PMP certification. If you have already completed the PMP Certification, it does not mean that you have already completed your pursuance of excellence. Achieving a PMP certification means that you have entered into the growing world of the effective project managers that is an ever growing community of effective managers. So after you get the PMP certification you need to maintain PDU. So what is PDU? PDU or Professional Development Units are the credentials that you need to earn to maintain your certification of the PMP for three years. It is one of the compulsory parts and parcel of the Continuation Certification Program of Project Management Institute. So you can see that PMP earning is the first stepping stone for what makes you an expert in managing the projects. You need to earn a specified number of PDU in order to maintain the credential of you PM in the period of three years cycle. Depending on the number of PDU, you can opt for the below-mentioned certifications post PMP. Initially, in order to maintain the PMP, you need a number of PDUs in a three-year cycle which is 60 PDU. After earning 60 PDU s you can opt for the Project Management Professional Course by applying with your 60 earned PDU credits. If you are interested in handling the management of your schedules in your organization's project then you can go for the Scheduling Professional Course or PMI-SP for which you need to earn 30 PDUs.  The Risk Management Professional Course is the one which involves the use of the Risk Management module to provide your insight about the tackling of the issue in case any emergency arises in the project. For this you need to earn additional 30 PDU for earning the PMI-RP course in addition to the 60 PDU earned for PMP. If you do not want to add additional PDU, then you can go for the Certificate Associate Project Manager. For this, you can just maintain your 60 PDU that you need for credibility of PMP. Rest additionally you need to take the CAPM examination every five year to renew its certification. The only thing you need to meet the eligibility criteria for this course is having an active PMP certification. Expert PMP professional Greg Cimmarrusti said, "Being a project manager is like being an artist, you have the different colored process streams combining into a work of art." Taking a cue from the wisdom, Peter Drucker once quoted, "management is doing things right; leadership is doing the right things." The requirements for the certification Clearly speaking the capability and the entry for the admission to the PMP depends on your professional efficiency. You need to have a prescribed amount of experience in handling a particular length of the project within a stipulated period.   The aim of the PMP certification itself is that to empower all the professionals and management moguls with the better perception and insight that will help to improve the scenario of business. If you're equipped with relevant work experience and capability, then you will definitely take into account the examination that will lead you to become certified ultimately. Apart from the academic qualification, you need to have a copy and authorized document Project Management Education that you got from your company or organization under where you are working. Project Management Education is not a separate course. Instead, it is a part of the on-job training that is provided by your training manager concerned. Completion of the training you can receive a certificate or authorized document that is necessary for showing at the time of Project Management Program Certification examination.   How much do project managers earn? We have answers! Free download. https://t.co/FSAOWWxAi5 #pmp #salary pic.twitter.com/A4ayWot3bH — PMI (@PMInstitute) March 20, 2018 A real-life case study on the aftermath of PMP certification To make your understanding clear on the role and responsibility of PMP certification, you must take detailed note on the following research that is given.  A study was conducted on one of the renowned Pharmaceutical Company where Project Management Education was taken seriously to meet its internal challenge of functioning. This company had three facets that are operational units- Process Solution, Bioscience and Lab Solution.  Due to the diversification of departments with employees who have adequate medical knowledge but still were unable to manage everything efficiently was a worrying trend. In the scenario, an adept management skill was necessary for the efficient turnover of the company and giving it a standard process and giving growth to functioning. So 400 employees in total were initially chosen and provided training on thirty different courses on project management over a period three years.   After the training was completed, it was noted that the participants were able to implement ere learned knowledge efficiently on the functioning of the organization. The challenges were met efficiently and even after the firm was taken over by another larger firm; it had a considerable amount of output.  The model of success was followed and implemented by other organizations as well. 
Rated
4.5
/5 based on
1
customer reviews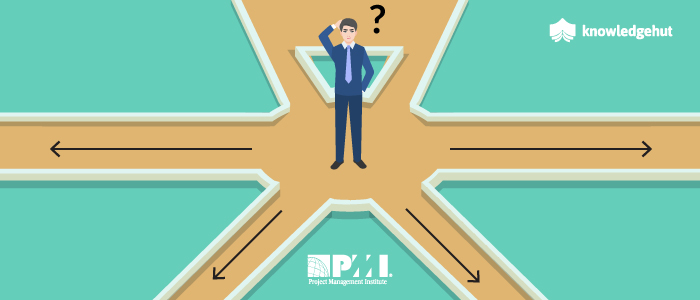 What's Next After PMP Certification?
Opting for PMP certification or Project Management... Read More
Top Characteristics Of a Project Manager
By
Elena Gray
Good leaders are hard to find, but great project managers are rarer stillWhat a great saying! Well, it has its own worth acknowledging that to find a reliable, and successful project manager in the current era is like finding a true pearl inside the seashell.IntroductionThe project management journey starts with initiation and ends with the closing of a project. And this raises the demand for skilled Project Managers across the globe who can use project management tools to keep all aspects of a project organised. According to Payscale, the average annual salary of a Project Manager is $72,675.Being a project manager is a specific kind of leadership position, which requires certain character traits and important qualities. If we ask you, do you have any general idea about a good project manager, a single point you can define them would be – they deliver projects within the deadline and budget set by the clients, meeting or not withstanding surpassing the desires of the partners, right?It's not enough. Actually, it takes more to become a good and ideal project manager to whom someone could admire. In this article, we are going to highlight some striking traits and important qualities of a Good project manager which can help you become a better one or to improve yourself. Time Management techniques help you to assign correct time slots to activities as per their importance. The right allocation of time to the right task in order to make the best possible use of time refers to time management. You can also take up a PMP® training to validate your project management knowledge and skills through a certification that's acknowledged across the globe. Top 13 Important Qualities to Become a Successful Project ManagerA good project manager needs to possess certain skills like technical, business, and management skills to manage projects with utmost efficiency. Moreover, as a responsible position, a project manager must possess certain qualities for smooth delivery of various projects. Few of the qualities that a good project manager should possess are as follows:1. They Inspire a Shared VisionAn effective project leader is often described as having a vision of where to go and the ability to articulate it. A leader or project manager is someone who lifts you up, gives you a reason for being, and gives the vision and spirit to change.The visionary project managers enable people to feel they have a real stake in the project. Moreover, they empower their teammates to experience the vision of their own and offer other the opportunity to create their own vision, to explore what the vision will mean to their jobs and their lives, as well as to envision their future as part of the vision of their organization.2. They are a Good CommunicatorAccording to Jada Pinkett Smith, a slogan of every good project manager is;"My belief is that communication is the best way to create strong relationships"Another strong trait that distinguishes a good project manager from others is their ability to communicate with people at all levels. Since, the project leadership calls for clear communication about responsibility, goals, performance, expectations, and feedback – a good project manager can be said a complete package comprising all these important qualities.The pioneer must be able to successfully arrange and utilize influence when it's important to guarantee the accomplishment of group and venture. How it comes about gainful? Successful correspondence brings about group accomplishments by making express rules for professional success of cable car individuals.3. IntegrityOne of the most important things any project manager should always keep in their mind is, it takes their actions to set a particular modus operandi for a team, rather than their words. A good management demands commitment and demonstration of ethical practices.The leadership or project management depends on integrity represents a set of values, dedication to honesty, and consistency in behaviors with teammates. Integrity is that a good project manager takes responsibility for setting the high bar for ethical behaviors for oneself, as well as reward those who exemplify these practices. Leadership motivated by self-interest does not serve the wellbeing of a team.4. They Possess Leadership SkillsIf you want to become a successful project manager, you ought to own good leadership skills. Project managers must also deal with teams coming from various walks of life. Hence, it winds up noticeably basic for them to rouse workers and calibrate group execution to achieve organizational goals through various leadership styles.A great project manager sets the tone for the project and provides a clear vision about its objectives for the team. A feeling of foreknowledge helps also – by foreseeing potential issues, you can have your group prepared to solve them in the blink of the eye. Enthusiasm and passion are two key elements you should adopt if you want to make people follow you—nobody will do so if you're sporting a negative attitude.5. They are Good Decision MakersGood decision making skill is not only crucial for personal life but it also very important in professional life as well. The good project managers are empowered to make countless decisions which will help define the project track.As we all know that a single minor wrong decision taken can easily jeopardize the entire project. Thus, a project manager needs to be capable of thinking quickly and reacting decisively.6. Expert in Task DelegationTask delegation is another basic skill in you which you need to be expert in. You should be able to judge your team members' skills and assign the tasks in accordance with their strengths.Being a pioneer doesn't imply that you have to consider each minor little detail of a venture. Show your team members you trust them and delegate tasks to them.7. They are Well OrganizedHenry Mintzberg said;"Management is, above all, a practice where art, science, and craft meet"Good organization is a key factor for creating a productive work environment as well as solving problems under pressure. Being well-organized helps to stay focused on the big picture and to prioritize your own tasks and responsibilities.With regards to exhibiting your outcomes, you ought to have the capacity to recuperate all the important information and demonstrate an intelligible vision of a venture to be executed.8. They Own ProficiencyProficiency and thorough knowledge – they both can be said basic yardsticks on the basis of which a leader's or manager wisdom or excellence can be weighed. Being on top of your projects entails a vast amount of industry knowledge to be effective in what you do.Some learning on the money related and legitimate side of your tasks won't hurt either. You should be seen as able and skilled by your group.9. They are Great Problem Solver!The good project managers work with a team of experts or consultants and use their mastery of handling issues in most effective ways.Nobody will anticipate that you will have a prepared answer for every single issue; you should have the capacity to utilize the knowledge of your team members and stakeholders to produce a collective response to any problems you experience on your way to delivering a project.10. They Know What is CollaborationThis is the last and the most important trait that should exist within every good project manager or leader. A grip of group progression is fundamental on the off chance that you need your group to work easily on your ventures.When building up your group, remember this: contentions and contradictions will undoubtedly happen; as a pioneer, you'll have the capacity to intervene them and ensure all you colleagues progress in the direction of a similar objective.11. Should Possess Good Negotiation SkillsIt is important for a project manager to possess good negotiation skills. Further, this skillset plays a pivotal role to resolve the conflicts by settling the issue and maintain harmony in the team.12. Managing the Project Life CycleThere are numerous life cycle phases involved in a project. In the early years the practice of project management focused on planning and controlling the execution of projects which has now moved to including the conceptual phases and project portfolio management that provides needed linkage between strategic growth management of the organisation and project management. A project manager must be capable of linking the strategic growth management of the organisation and project management.13. Achieving the Project BenefitsThe success of a project is measured by the benefits that it delivers in terms of output. A project manager should be capable of ensuring that the team focuses on benefits delivery and not just merely completing their project on time and within budget.How do these Qualities Help to Tackle Project Constraints?Before moving forward, let us understand the constraints which a project manager should watch out for. The constraints are:Scope: It defines the needs of the customers as well as the requirements expressed and implied.Time: The customers want their projects to be delivered by an agreed date.Quality: It can be defined as the standard that a project is expected to be delivered.Resources: This denotes the amount of money, budget or resources available for spending on the project.These are not the only constraints in a project. The following are few of the important reasons for failure of the project:Lack of user involvementLong or unrealistic time scalesPoor or no requirementsScope creepNo change control systemPoor testing The suggested qualities collaboratively help a project manager to avoid all these constraints and take ahead the project smoothly. Key TakeawaysCommunication, leadership, and problem-solving skills play a crucial role for an individual to become a good project manager. Moreover, he or she should be a good decision maker for smooth maneuvering of the project journey. Apart from these qualities, you should possess the following attributes in order to be a good project manager:IntegrityEnthusiasmEmpathyCompetenceAbility to delegate tasksStay cool under pressureTeam-building skillsProblem-solving skills.Demand for Project Managers Across the GlobeAccording to the PMI and Anderson Economic Group (AEG) analysis that analyses project-oriented employment opportunity in 11 countries on five continents representing developed or growing economic powers. Project-Related job growth is expected to be 33% collectively. The following chart explains it elaborately:CountriesProject Management Jobs in 2017Expected Project Management Jobs in 2027China34.9 million46 millionIndia14.7 million21.7 millionUnited States6.7 million8.8 millionJapan3.4 million3.8 millionBrazil1.9 million2.4 millionGermany1.9 million2 millionUnited Kingdom1.0 million1.2 millionCanada690,184779,828Australia474,495574,399Saudi Arabia201,127228,077UAE73,35293,861On a concluding noteThere are certain attributes and characteristics that a project manager should possess while deploying various project management tools to keep all aspects of their projects organised. These characteristics make a project manager efficient to approach each project as its own unique entity. Further, with the rising demand for the project managers across the globe, the above-mentioned qualities will surely help you to gain your grip in the fast-paced market scenario. Wish you all the luck for your project management journey!
Rated
4.5
/5 based on
17
customer reviews

Top Characteristics Of a Project Manager
Good leaders are hard to find, but great project m... Read More
A Comprehensive Guide to PMP® Exam Preparation
By
KnowledgeHut
Are you still trying to figure out a way to start preparing for your PMP® Exam? Fret not! This blog will guide you with some best practices that you should adopt while preparing for your PMP® exam. This will surely help you to successfully clear your PMP® certification exam.Every PMP® certification aspirant differs from one another in terms of experience and expertise. Similarly, every person has got a unique learning habit. Therefore, you should get your own study plan which is based on your personal learning likes and needs. But this doesn't mean that you should get worried about developing the study plan as you can find a plethora of resources to cater the needs of exam candidates, both online and offline which allows you to come up with a plan which fits your specific needs, style of learning, and individual circumstances.6 best practices for your PMP® Exam preparationUsually, most of the successful PMP® candidates spend long hours preparing for their PMP® certification exam. So, you should make sure that you have plenty of time to prepare for your PMP® exam. You can adopt the following best practices to prepare for your PMP® certification exam:1.Review the PMP® Examination Content OutlinePMP® Examination content outline is an important document which will help you to do well with your PMP® exam. You should go through this document which is published by PMI® to find the following information:Break up of questions as per the Process areasList of skills, tasks, and knowledge which are required as per PMI's Role Delineation study.Going through this credible document will give you a high-level idea of what all get covered in the PMP® exam. You should go through this once you feel that you have attained a reasonable command on the content covered by PMBOK® Guide or any other study guide which you are referring in order to ensure that you avoid any unwanted surprises while appearing for your PMP® certification exam.2.Take up a formal study course offered by any accredited Registered Education Provider (R.E.P)Project Management Institute (PMI) has approved a few organisations to offer project management training in order to establish a global network of quality education providers to help all the Project Management Professional (PMP®) credential aspirants and credential holders.Enrolling yourself in a PMP® training course is one of the best ways to prepare for your certification exam. The reasons are as follows:These courses provide tailor-made PMP study materials and best practices for the PMP exam.They give you a quick start in getting a grasp of various project management concepts, formulae, terminology, and other key inputs which help you to prepare for your PMP exam.You can also get the 35 contact hours certificate by taking up these training courses which is necessary for you to be eligible for the PMP® exam.3.Come up with a study planYou should start treating your PMP® certification as a project and prepare a plan which covers all the activities that would help you to get PMP® certified. But the core element in this plan is to have a well-defined study plan. You should break your study sessions into smaller chunks and prepare a study plan which includes timelines to read PMBOK®, practice mock tests, study various materials etc.4.Review the latest edition of PMBOK® Guide and self-study books published by other reputable training organisationsNo matter whatever reference material you want to study in order to prepare for your PMP® certification exam, the PMPBOK® Guide is the recommended study material for all the PMP® aspirants. The page number 61 of the guide contains a table that shows the relation between 13 Knowledge Areas and 5 Process Groups with 47 processes. It further explains how these are applicable to project management.As a candidate, you should be thorough with this table and draw this table on a piece of paper in 5 minutes while appearing for your exam. The same can be used as a reference in answering the 200 exam questions. Other than the PMBOK® Guide, you can also review other study guides published by R.E.P.s and other reputable training organisations.5.Get ready for your exam by practicing Mock TestsDo you want to check the status of your PMP® certification exam preparation? You can do that by taking PMP mock tests. These can help you to map the gaps in your project management knowledge. You can take a test and review the results to find the areas that you need to work on.Focusing on answering the questions by sitting at a place for four hours is not a piece of cake. Taking full-length mock tests helps you to prepare for such a physically daunting and mentally straining process. However, it is a very important drill for your PMP® certification exam. So, it's better to take up these mock tests and prepare well for your big day.6.Study groupStudying in a group can prove to be quite helpful while you are preparing for your PMP® certification exam. Catch up with the like-minded PMP® aspirants to know about new tactics and get benefited in other ways by being a part of the study group. Few of the benefits are as follows:Studying in a group is the best escape from the monotony of studying alone.You can surely overcome the areas which you are struggling with.Helping others will also boost your confidence.Sharing project management experiences with others help you to crack the scenario based questions which is the trickiest part of the PMP® certification exam.It further helps you to stay on course and helps you to motivate each other in the group.The biggest advantage of studying in a group is that it forces you to study on a regular basis and makes the preparation activity a part of your routine.Tips and tricks to prepare for your PMP® examYou need to study numerous materials in order to crack your PMP® certification exam. But do you have access to the right books and materials? Every person has his or her own way of learning. The following ways will surely help you to become efficient in your study and get equipped with all the knowledge that you need to crack your PMP® exam:If you have access to the workshops conducted by PMI then that would be a big benefit for you. This will also help you to receive the bundle of 35 credit hours which are necessary to qualify for your PMP® application procedure. Attending a PMP® boot camp gives you access to numerous benefits. Few of them are:1.Review everything which you need to cover on the examEverybody is oblivious about what he or she is going to encounter during the PMP® certification exam. Whatever you will find in the exam is sure to be geared from the PMBOK®. This means you should be thorough with the PMBOK® guidelines to get PMP® certified at one go. But the PMBOK® consists of only 75% of what you will see in the exam. What about the rest? You need to seek for a PMP instructor's guidance in order to fill the gap in learning to qualify your PMP® certification exam.2.Review how to study for the examAs discussed, the PMBOK® guide is a great resource for your PMP® certification exam. At times, even if the questions are lengthy with a situational circumstance, you need to bring it down to a rule that needs to be comprehended. Further, there are certain focus areas on which you need to invest more of your study time than others. It is always better to seek guidance from a professional rather than guessing what you should study.3.Informal questionsIf you lack the idea of how to implement cost, schedule, or risk structure, then it's a great opportunity for you to understand it. You should learn to shed light on practical application using fundamental examples.You should change your study methods to prepare well for a continuously evolving exam process like the Project Management Professional (PMP)® exam. These days, this exam is based on PMBOK® Guide 6th edition and is a lot harder than it was in the past. The 4 partially correct choices which are provided for all the questions make it even confusing and raise the level of complication for the candidate.The following tricks are surely going to help you in shaping up your exam:Get aligned with the exam dynamics by spending 30 minutes every day on a free exam simulator.Follow the rule of 85%. Keep practicing mock exams until you score at least 85% in all the model exams. This indicates that you are ready to face the PMP® certification exam.Another important trick is to understand the 'ITTO TRICK Sheet of 49 processes' which you can find in the PMBOK® guide. This will really prove helpful to you in mapping all the processes inputs, outputs, tools, and techniques.In order to rightly utilize the 12 minutes after the exam, you need to read and memorize the Formula Trick Sheet. You need to print and paste the same on your desk in order to practice it every day because writing this after 4 hours exam will surely help you to track the questions and save significant time.You need to read and memorize the PMPBOK® 6th Edition 49 Process Chart. Print and paste the same on your desk and practice it every day until you can draw the chart within 8 minutes.To wrap it upWhen you begin with your preparation for PMP® certification, you should remember that attaining the PMP® certification shows your commitment to the profession of project management and demonstrates your credibility to earn more as well as raising the value of your resume above the non-certified professionals. Keeping these points in mind will surely help you to avoid getting discouraged during your certification process.You can also learn more about PMP® certification hereThis blog throws light on a few best practices along with some tips and tricks to smoothly proceed with your PMP® journey. It is important for you to set a standard time for your studies other than having a thorough understanding of the PMBOK® guide. So, start clearing your calendar to fit in your daily study time as PMP® needs a lot of thorough studies and is not an easy path to success.
Rated
4.5
/5 based on
25
customer reviews

A Comprehensive Guide to PMP® Exam Preparation
Are you still trying to figure out a way to start ... Read More