How To Become A Certified Scrum Master- Exam Preparation And Guidance
By
Nicolas Casel
Introduction to Certified Scrum MasterWho is the Scrum Master?In one of our previous blog posts, Rumesh Wijetunge wrote some relevant insights about the role of Scrum Master. Wearing different hats, coach, enabler, facilitator, team leader, problem-solver, s/he is in charge of giving right directions to team members so that they reach objectives. First promoter of Agile mindset, values and principles, the Scrum Master uses the Scrum framework to help a team understanding, working on and achieving a common goal.Responsibilities of the Certified Scrum MasterIt is expected from the Certified Scrum Master to promote an Agile way of working and to lead Scrum implementation in order to improve the team overall performance. It implies these activities:Teaching Agile values and principles and ensuring they have been understood and adopted by the Scrum Team, and even by the whole organization if possible (and relevant)Implementing the Scrum framework so that it fits to the needs expressed by the Scrum TeamListening, observing and reflecting on how the Scrum Team is reacting to first changes, then selecting and adapting Scrum elements accordingly.Protecting Team Members from any interferences or troubles that make them losing focus on their primary workAnticipating, identifying and removing any impediments, and coaching Team Members to learn solving these situations by themselvesHelping the Product Owner to manage the Product Backlog so that time-to-market is reduced and every increment brings value to end customersActing as a Servant LeaderRequirements to become a Certified Scrum Master Getting some basic knowledge about the Scrum framework is a nice-to-have prerequisite. However, the first mandatory step is to attend a two-day CSM course conducted by a Certified Scrum Trainer® (CST®). This course will prepare you well for the CSM exam by delivering insights about how to organize and support a Scrum Team. The final step is easy: you need to accept the License Agreement and update your Scrum Alliance membership profile. Why you should be a Certified Scrum Master? Becoming a Certified Scrum Master is one way to expand your career opportunities. Indeed, Agile is spreading everywhere in organisations, in all industries. Strongly correlated, software and digitalization are eating the world, so the need for Scrum Masters in software development is increasing. It is also the beginning of a long journey: it enables you to engage with other Scrum practitioners all over the world, to share best practices, to solve common issues and to promote Agile values and continuous improvement.Besides, this certification offers you to learn foundation of Scrum and scope of the role of Scrum Master. And because it is delivered by Scrum Alliance , this is a very valid proof of your Scrum knowledge.What do I need to do to become a CSM? A true belief and strong interest in Agile philosophy will help for sure to get knowledge, to practice efficiently and to stand out among Agile practitioners. Nonetheless, passing the Scrum Alliance certification for Scrum Master lies mainly in learning Scrum fundamentals and attending to the two-day training (see above paragraph c.)a. Why CSM over PSM: Best Scrum Master certification1. Scrum.org courses- Price, Renewal, Pros, and ConsPrice: It includes exam fees but depends on content, duration, trainer and location:US: $1500Europe: 1500 eurosIndia: INR 26,000Renewal: No expiration (lifetime certification)Pros:Course content is officially designed by Scrum.org so all teachers deliver same content. It implies that Scrum.org selects qualified instructors and ensures students learn the same core content.Exam can be taken without attending course - Exam fees are $150There is an online free assessment exam for practisingCons: Exam is much harder than CSM. It requires experience, and deep theoretical knowledge2. Difference between Scrum Alliance and Scrum.org coursesThe main difference lies in the fact that Scrum.org provides standard curriculum and course content, while training conducted to become CSM depends on individual trainers experience, opinion and knowledge.CSM Certification TrainingSyllabus of Scrum Master certification Scrum Alliance provides a list of selected resources to learn the Scrum framework. People who want to become Certified Scrum Master are invited to read articles from experts like Mike Cohn or Steve Denning, or from other members. One specific advantage with Scrum Alliance lies in their elearning series: a dozen of short videos introduce Scrum Theory and Values, Scrum Roles, Scrum Events and Scrum Artifacts. Besides, it is strongly recommended to read those references:the Scrum Guide by Ken Schwaber and Jeff Sutherlandthe Scrum Primer by Pete Deemer, Gabrielle Benefield, Craig Larman and Bas Voddethe Do Better Scrum by Peter Hundermark Not mandatory but relevant to go further, Scrum: A Pocket Guide by Gunther Verheyenand Software in 30 days by Ken Schwaber.Exam and Certification InformationScrum Alliance courses- Price, Renewal, Pros and Cons The CSM course is a two-day (16 hours) course delivered by a Certified Scrum Trainer® (CST®).There is no standard fee, so the price can vary depending on the context: trainer, content, location, date ; the usual range is from 1000 to 1500 euros (or from 1150 to 1750 dollars).It includes two attempts to take the CSM exam and a two-year membership to the new Scrum Alliance® community. Those two attempts has to be used in the next 90 days after attendees welcome email to pass the test. Beyond this duration, they will be prompted to pay $25 to take the exam. Certification is valid during two years, then it requires to be renewed.Besides, attendees to the CSM course will be granted with 14 PDUs credits: 10 PDUs in Technical Project Management and 4 PDUs in Leadership. What can be considered as a drawback is that there is no standard content course. Course materials are made by individual trainers, which implies it can be limited by their experience and opinion.Cost of the Scrum Master CertificationThere is no specific cost for the Certification: fee is included into the CSM two-day course. The structure of the exam The exam is composed by 35 multiple-choice and true/false questions. At least 24 correct answers are required to take the exam, and there is no time limit to answer those questions. Topics covered in the CSM exam As this exam requires to demonstrate understanding of key Scrum elements, it covers general Scrum knowledge, Scrum roles, Scrum meetings and Scrum artifacts.Here are the Sample questions of CSM exam 1) What does NOT belong to the agile manifesto's main pillars?Mark one answer:Individuals and interactions over processes and toolsWorking software over comprehensive documentationProcesses over peopleCustomer collaboration over contract negotiation2) How should work be allocated to the team in an Agile project?Mark one answer:The Team Leader (ScrumMaster) should allocate specific tasks to individualsTasks should be randomly allocated to team members, using Planning PokerTeam members should self-select tasks appropriate to their skillsThe most complex tasks should be allocated by the Team Leader (ScrumMaster)3) What are the disadvantages of the classical waterfall model? (Select the best alternative)A)  End-Product has to be fully anticipated beforehandB)  Some requirements are implemented as defined in the beginning of the project, and yet they are not really needed by the customerC)  Each phase is strictly separatedMark one answer:- A- A, B- C, B- A, B, C4) Who is responsible for prioritizing the product backlog?Mark one answer:- Product Owner- Project Manager- Lead Developer- Business Analyst5) What kind of software development projects can be executed by Scrum Project Management Framework?Mark one answer:- Complete software packages- Customer projects- Sub-systems, components or parts of bigger systems- All kinds of software development projects- None of the given answersSalary of the Certified Scrum MasterSalary per yearJuniorSeniorUS$82,000 - 105,000$105,000 - 120,000Europe38,000 - 55,000 €55,000 - 75,000 €DubaiAED 25,000AED 35,000India$20,000$30,000
Rated
4.0
/5 based on
28
customer reviews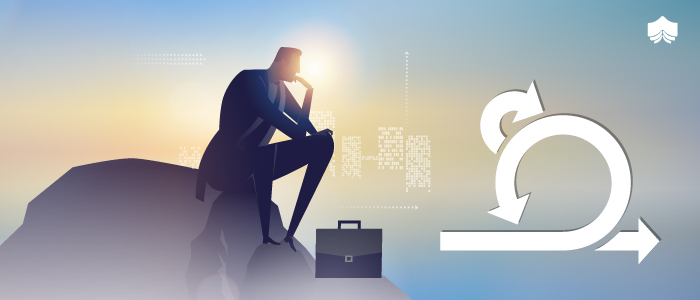 Reasons You Should Be A Certified Scrum Master
By
Frederik Vannieuwenhuyse
What is a CSM? Stage of Scrum today!CSM stands for Certified Scrum Master. The CSM is a certification given by the Scrum Alliance, a non-profit organization founded in 2001. The CSM certificate is given to a person after attending a 2-day course in a classroom about Scrum and more especially the role of a Scrum Master.The requirement of earning the certificate is to attend the class and to pass an online test (multiple choice quiz) afterward. The certification is not backed by proven Scrum Master's experience, rather it's a certificate earned by classroom attendance. For most professionals, the certificate is the start of the journey as a Scrum Master.How widespread is Scrum?According to the 12th Annual State of Agile report, 56% are practicing Scrum (2018) Source: https://explore.versionone.com/state-of-agileWhat are the important roles and responsibilities of a Certified Scrum Master?The Scrum Master is defined as being a "servant-leader" for the Scrum Team. When you first hear the term that sounds a bit cryptic. The role is much about leadership, in a serving way, meaning the Scrum Master is responsible for the growth of others.Scrum Master vs Project ManagerTypically, there's a misunderstanding and comparison between a "traditional" project manager and a Scrum Master. Where the project manager is occupied with the triangle Time & Scope & Resources (budget), and managing these to deliver on target.The main responsibility of the Scrum Master is to maximize the value by using Scrum as a development framework. Moreover, the Scrum Master's role is inherently very people-oriented, while a project manager could manage a project very administratively or as well, take great care of the people involved. In Scrum, there are 3 actors: Product Owner, Scrum Master, and the development team. The responsibilities of developing, delivering, and sustaining products in Scrum are spread over those 3 roles.Roles and Responsibilities of the Scrum MasterThe Scrum Master is leading, and providing a service to 3 parties:The product owner (and involved stakeholders)The development teamThe organisation (in which the development team exists)The Scrum Master is responsible for promoting and supporting Scrum as defined in the Scrum Guide. Scrum Masters do this by helping everyone understand Scrum theory, practices, rules, and values.The Scrum Master is coaching, facilitating, explaining, helping where necessary to ensure an improved practicing of Scrum - not only based upon the official Scrum Guide but mostly by living and being an example of what it means to be agile and live by Scrum's values and principles.Who should obtain a Scrum Master Certification?I'd recommend a Scrum Master Certification to anyone who's interested to better understand Scrum, and to anyone who has ambitions to take the role of the Scrum Master.Scrum Masters can originate from many backgrounds - it's more about the person calling to become a Scrum Master and to grow from being a "good" Scrum Master to a "great" Scrum Master. Sometimes it is necessary to unlearn a number of practices and behaviors from the past. If you truly embrace the Agile mindset, you'll naturally grow in the Scrum Master's role.Why become a Certified Scrum Master?The Scrum Master Certification course will give you a better understanding of Scrum and what it means to be a Scrum Master.Scrum Master is the most popular certification, selected by 84 percent of respondents. The IT industry and recruiters are looking for people who are certified. You should form your own opinion if a certification is important to you or not - but it can be a kickstart to take up this role.The most important is to understand that a certification gives a proof of attending a 2-day course and that you have the minimum knowledge to start working as a Scrum Master. Remember, Scrum is one particular approach (although very popular) to adopt an Agile methodology. You should also learn, live and apply the values and principles of the Agile manifesto.How to get your Scrum Master Certification?Given below are the Steps for earning a Scrum Master certification.Find yourself a CSM course (in this case organized by the Scrum Alliance) - courses are organized worldwide. It is also interesting to look at who is the trainer. The course is a two-day CSM course taught by a Certified Scrum Trainer® (CST®) of Scrum Alliance.After the course, you'll need to pass the CSM exam. After you pass the CSM exam and accept the License Agreement of CSM, complete your Scrum Alliance membership profile and enjoy the benefits of certification.Note: The CSM license is valid for 2 years, after which you'll need to renew the license.Certification Path to Scrum Master certificationFrom the perspective of the Scrum Alliance, there's a certification path. Previously as a Certified Scrum Master or Certified Scrum Product Owner, you could obtain a certification of a practitioner, entitled Certified Scrum Professional.Recently, the Scrum Alliance has changed the certification path from CSM to Advanced CSM (A-CSM), with a corresponding classroom course about Advanced Scrum Mastering. Empirically, it was clear that a 2-day classroom course only covers the basic knowledge and techniques to be a Scrum Master.The Advanced Scrum Master course comprehends advanced techniques such as facilitation. If you hold your A-CSM certification, you can apply to become a Certified Scrum Professional (Scrum Master). These certifications have a limited validity period.Personally, I consider this a good thing, a certification is like a badge or a reward for specific achievement or body of knowledge at a certain point in time, and this is to be renewed periodically according to your professional experience.What it takes to be an effective Scrum Master?For me, being a Scrum Master requires competencies of coaching, facilitation and training.There's a document describing 8 stances of a Scrum Master, I like this description as it illustrates there are several aspects to being a Scrum Master, different hats to wear. The 8 stances are Servant Leader, Facilitator, Coach, Manager, Mentor, Teacher, Impediment Remover, Change Agent.The Scrum Master is constantly trying to detect opportunities to increase the effectiveness of the application of Scrum in the team and in the organization. Inspecting and adapting (constantly looking for feedback, and acting to improve using that feedback) is core to the Scrum Master's role.Geoff Watts describes the characteristics of a Scrum Master as being RETRAINED:Resourceful, is creative in removing impedimentsEnabling, is passionate about helping othersTactful, is diplomacy personifiedRespected, has a reputation for integrityAlternative, is prepared to promote a counter-cultureInspiring, generates enthusiasm and energy in othersNurturing, enjoys helping teams and individuals develop and growEmpathic, is sensitive to those around themDisruptive, breaks the status quo, help create a new way of workingFrom which background people can evolve to be a Scrum Master?There's no specific previous requirement to evolve to the role of Scrum Master. I have personally seen Scrum Masters who were previously:Software developmentProject manager (or any variation thereof)Business analystOr with a completely different background; such as psychology\Being in touch with your true self and be an example of change is the greatest asset to be a Scrum Master.Top challenges for a Certified Scrum MasterAccording to me, the main challenge is to keep the application of Scrum simple, which means  not to add additional tools, techniques, processes, actors, etc which will complexify the application of Scrum in an unnecessary way.Otherwise, the challenges for a Scrum Master are not that different from other Agile frameworks or approaches. The 3 most significant challenges to agile adoption and scaling are reported as(1) Organizational culture at odds with agile values (53%),(2) General organizational resistance to change (46%), and(3) Inadequate management support and sponsorship (42%).A Scrum Master must be perseverant, diplomatic, empathic in his wording and doing.The State of Scrum 2017-2018 report indicates similar challenges:Organizational design and culture made it difficult to adopt and scaleDifficult to transition from traditional WaterfallNo clearly defined metrics to identify and measure successLack of executive management is not (anymore) a top challenge! This used to be one of the main reasons why Scrum and adoption were failing before.Career Path of a Certified Scrum MasterScrum as a framework comprehends 3 roles: Scrum Master, Product Owner, and (product) development team, together they are the Scrum Team. As a Scrum Master, there's a long and bright path ahead of you to strengthen your knowledge, deepen your understanding and develop the different competencies of Scrum Mastership. And a Scrum Master job is the highest paid job, an average Certified Scrum Master Salary will be around $104,682/year.For example, you can evolve as a coach, facilitator or trainer. The industry sometimes regards the next career step of a Scrum Master, to become an Agile coach. This is not necessarily true; an organization embracing Scrum for product development can function without the need of Agile coaches.It is true that the focus of a Scrum Master can (and will) evolve. Depending upon the maturity stage of the team, a Scrum Master will focus a lot, in the beginning, to help (coach) the development team and the product owner, later the focus will shift to other teams and the remainder of the organization.In essence, a Scrum Master has the goal to become obsolete! The Scrum Masters will strengthen the competencies of the Scrum team so that they can self-organize and self-govern, eventually without the need for every day help of a Scrum Master. A Scrum Master can evolve to become a Scrum team coach or a coach for multiple teams.Scrum Master vs. Agile CoachNowadays, the position of Scrum Master is compared to Agile Coach, and many people in the industry self-claim the title. Any prejudgment set aside, there's nothing wrong with anyone's ambitions, but it's important to understand the similarities and differences between the scrum Master and Agile Coach.A Scrum Master's main focus is Scrum - there exist other Agile and Lean approaches - but being a Scrum Master is about Scrum.A Scrum Master also coaches, personal and team coaching is an important aspect in both roles.A Scrum Master is a dedicated role, to one or multiple teams. An agile coach is typically by default involved in multiple teams.An agile coach has a broader knowledge and experience of agile & lean philosophies and approaches - of course this is not excluded for the Scrum MasterA Scrum Master is also working on the organisation's level, this is by default part of it (and described in the official Scrum Guide). Organisations who limit the influence of Scrum Masters to the team and team only, will not gain the benefits of a Scrum Master. "A good Scrum Master helps a Scrum Team survive in an organisation's culture. A great Scrum Master helps change the culture so Scrum Teams can thrive." – Geoff WattsScrum Masters of several teams can form themselves a Scrum team - typically an agile coach could help the group of Scrum Masters to grow to work as a team  - if needed.An experienced agile coach can help to kick-off the application of Scrum in an organisation, together with senior management / leadership teams on enterprise level - in case the Scrum Masters don't have this experience or confidence.Effect of Scrum on software development projectsThe following is valued most by executives for Scrum-based projects (source: State of Scrum 2017-2018, by Scrum Alliance)Comparison between CSM and other related Scrum MasterNext to the Scrum Alliance, there exist Scrum.org (founded by Ken Schwaber, one of the co-authors of Scrum). Scrum.org offers its own certification path for Scrum Master, called Professional Scrum Master (PSM), level I, II, III. For more info on this, read the article "Professional Scrum Master vs. Certified Scrum Master"Demand of a Certified Scrum MasterA search on the website Agile Careers by Scrum Alliance https://jobs.scrumalliance.org/ show there are more than 1000 jobs requiring a Scrum Master certification.
Rated
4.0
/5 based on
30
customer reviews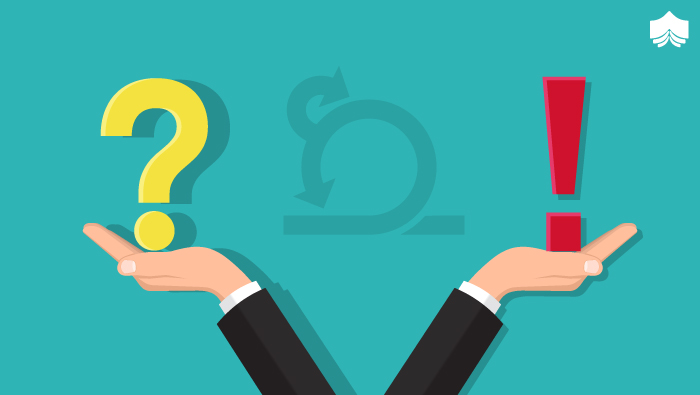 Reasons You Should Be A Certified Scrum Master
What is a CSM? Stage of Scrum today!CSM stands for... Read More
How Not to be Agile – Daily Stand-Up/Scrum
By
Steve Ash
IntroductionHello and welcome to this, the fifth article in the series 'How Not to be Agile''How Not to be Agile' may seem a strange title for blogs about how good Agile is.  What I intend to do over this series of articles is to share with you the misinterpretations, omissions, and mistakes that people make that significantly reduce the potential benefits when an organisation, or part of it, embark on an Agile Transformation.In this article, I will cover some of the misunderstandings and malpractices that I have come across to do with the daily stand-up event; all the Agile frameworks use the term 'daily stand-up' for the event except Scrum which calls it a 'daily Scrum'.As I said before, it is the content and management of the daily stand-up that is important; call the event what you like.I will start with a description of the daily stand-up and then give examples of what can go wrong.Importance of Daily Stand-Up Meetings in ScrumThe concept of a daily stand-up was first introduced to the Agile community by the Scrum framework and has since been adopted by all other Agile frameworks.The idea behind a daily stand-up is to give the whole development team an opportunity to see what has been happening in the development timebox since the previous stand-up, what is planned to be done before the next stand-up and to state any problems that they may be having.The development team uses the daily Scrum stand-up to inspect progress toward meeting the development timebox goal and the likelihood that the development timebox MVP will be met.This is recommended to be done by each team member answering 3 questions:What have I been doing since the last stand-up?What do I plan to do before the next stand-up?What blocks/impediments/issues/problems am I having?Developments over time to the daily Scrum meeting process include:Carrying out the stand-up in front of the Team Board and updating it as necessaryUsing video-conferencing and a shared, electronic Team Board for distributed teamsAdding questions such as:Has anyone given me a requirement change request?Have I learned anything about this product development that I think everyone should know about?Do I have any worries about how the team is progressing?The Scrum Guide states that the daily stand-up should take no more than 15 minutes; the Agile Project Framework suggests that normally the daily Scrum stand-up should not last more than 15 minutes but also suggests that 2 minutes per participant + 2 minutes is a good guide; for a team of 9 members this would equate to 20 minutes.If there are any 'matters arising' from the daily stand-up, most teams will delay discussion until after the stand-up is finished and then only those that are needed for the discussion stay behind; the rest go back to work.What the Daily Scrum Meeting is Not?During early Agile transitions it is 'tempting' for the management to 'watch' the development team closely and the daily stand-up turns into a 'reporting progress to management' session.This is NOT what the daily stand-up is for and all attempts to turn it into one must be resisted.An Alternative to Daily Stand-Up processThe Kanban framework and other lean process practitioners realised that the 'standard' 3 questions above are not really relevant because people just need to take a look at the Scrum Board (kanban) to see what they did recently and what they will do the next; remember the use of a Team Board is not 'mandatory' in most of the Agile frameworks but it would be unusual for a team not to use one, whether a physical board or an electronic one.                                                                     Figure 1 - Physical Team Board Example                                                                                             Figure 2 - Electronic Team Board Example So, here are the questions that a Kanban user answers:What is impeding us?Assuming, that the meetings take place in front of the board, there isn't even a need to discuss what items are impeded (since this will be visible on the board).  Therefore, all there is to focus on, is the possible and the best solutions to the problematic items.What's the flow like?Because Kanban is all about the workflow, what should be discussed at this point are any possible changes that the team can make in order to make the flow even smoother and efficient.  Also, should there be any bottlenecks, the daily stand-up is the right time to work on their best resolution.What can we improve? (how to achieve Kaizen?)This is a question is the means by which the entire team is empowered to strive for constant improvement; by allowing for the change suggestions to come from anyone in the team, there is a big chance of success.Effectively, the Kanban Framework incorporates every day what other frameworks do in the Retrospective.Whatever Agile framework that you use, if you adopt a Kanban style Team Board, you may want to use the Kanban questions during your daily stand-ups.Who Should Attend the Daily Stand-Up?It is important that all of the development team, both full and part-time, and the Agile Project Manager/Scrum Master attend the daily stand-up:The whole development team needs to be there because all team members need to be aware of what is happening in the development timebox, state any problems that they may be having and potentially offer help to other team members who may have problems.The Agile Project Manager/Scrum Master needs to be there as the Risk and Issue Manager to listen to the problems that any team members may have.The daily stand-up should be run by the development team although, in some organisations, the Agile Project Manager/Scrum Master runs the event.Other people outside of the Development Team are 'welcome' to attend daily Scrum meeting but are not allowed to speak; they are only there to observe the process.When Should the Daily Stand-Up Take Place?One of the tenets of all Agile frameworks is to have a cadence or 'heartbeat'; events should be scheduled on the same day, time, and place for the whole product development time.It is strongly recommended that the daily stand-up should be scheduled to take place in the same place at the same time every working day.Case Study 1:In several organisations that I have coached in, when I arrived, the daily stand-ups were taking upwards of 30 mins; this was because:There was a detailed discussion between 1 or 2 team members about some topic or otherOne or two members were overly verbose in their explanation of what they had done and what they were going to doIn all cases, the majority of other team members were not interested in the details of the conversations or another's work; some used the 'wasting my time' reason to avoid attending the daily-stand-ups.In one organisation, I was teaching an Agile class and on day 2, 3 delegates turned up 1 hour late for a 9am start.  I asked, politely, if they had a problem attending on time and was told that they had to attend their team's daily stand-up; a laudable reason.  When I asked what time their team's daily stand-up started I was told 9am; the event had taken 50 minutes!What was worse was that one of the delegates was supposed to be the Scrum Master for the development!Lessons:Don't start Agile product Development without the Agile PM/Scrum Master having had at least 2 days of training on the Agile framework that they should be usingWhoever is running the daily stand-up, do not allow:Detailed explanations of work done or planned to be doneDetailed discussions of points between 1 or 2 team membersMatters will arise during the daily stand-up but discussion of these must be held over until the daily stand-up has finishedIf a team member says they have an impediment and it can be solved in about 15 seconds, then that is OK; for example, a team member may say:" I cannot get hold of person XYZ to get the information I need"Another team member may have had the same problem in the past and may say something like:"He/she never answers the phone during the morning; call him/her after 2 pm"Case Study 2:For one engagement that I was working on, the Development Team was dispersed in 5 locations in 3 different time zones.  I noticed that one team member in another location never attended the daily stand-up; the Scrum Master obtained the answer to the 3 questions later in the day over the phone.I asked the Scrum Master why this was so and he told me that the person was in a time zone 1 hour behind the main team and had travelling difficulties getting into work for the daily stand-up time.I asked when the team member could 'guarantee' getting into work and would there be any problem moving the daily stand-up time.  It transpired that the time of the daily stand-up could be moved to suit the team member without inconveniencing any of the other team members.LessonsThe time for the daily stand-up should be set when all development team members have a good chance of attending; this is important for geographically dispersed teams.The Scrum Master gathering daily stand-up information after the event wastes his/her time and the rest of the team miss the opportunity to have all the information that they needCase Study 3: There have been 3 occasions when time zones  played an important part in choosing when the daily stand-up should be held:The main team was in Tokyo, there was a sub-team in Beijing, the 'customer' was in San Diego and management was in Helsinki; this was the first Agile product development for this team although other teams in the organization had transitioned.Although it is not normal for the customer or management to attend the daily stand-up, in this case, both the customer and management wanted to attend to make sure that the team were 'on the right track'; the fact that I had trained the main team hadn't given the management sufficient confidence!But the time zone differences made it difficult to choose an appropriate team for all attendees.Because there were only 1 customer and 1 manager who wanted to join the stand-up, it was decided to hold the stand-up at 1pm Tokyo time to inconvenience the main and sub-teams the least; for the customer in San Diego it was 11pm and for the manager in Helsinki it was 5am.We ran like this for 1 week after which both the customer and manager decided that they were happy with the way the main team and sub-team were operating.The Development Team were in Cebu, Philippines, and the Product Owner was in Duluth, USA; the Product Owner wanted a daily update on how the requirements were being implemented.There was no overlap in the work times of the different time zones so it was decided that the Scrum Master would start work at 1pm Cebu time, the daily stand-up would be run at 2pm Cebu time and the Scrum Master would update the Product Owner at 9pm Cebu time, 8am Duluth time.The majority of the team were in Dundee, Scotland with a few team members in Hyderabad, India.In this case, there was a 3.5 hour overlap in the work times of the different time zones so it was decided to run the daily stand-up at 10am Dundee time and 3:30pm Hyderabad time.Lessons:Although this Case Study does not demonstrate anti-Agile behaviour, it is worth noting the following lessons:When deciding a time to run the daily stand-up, the time should be set to inconvenience the development team members as little as possible; other people must choose whether their attendance during 'unsocial hours' is worth it to themselves.The Agile PM/Scrum Master does not have to work the same hours as the rest of the development team in the same time zone; it does depend on whether the Agile PM/Scrum Master is prepared to work 'unsocial hours'.Where work times overlap across time zones, ensure that the time to run the daily stand-up is within the work times of all time zones. Case Study 4:I was coaching a team that was in the early stages of an Agile transformation and the team members had picked up the basics well; the daily stand-ups were running well with some good banter and team member help being offered freely.During one stand-up, I noticed a marked lack of relaxation amongst the team members when speaking and their heads were down most of the time.I asked the Scrum Master if he knew the reason for the change of atmosphere and she said that she had expected something like it but not quite so marked.There had been a manager attending for the first time; this manager had a reputation for being a bit 'old school'; "do as I say and no arguments".After confirming with the team members that they had felt intimidated, I researched the manager and discovered that he headed a department that was just starting to try Agile; the manager had attended the stand-up just to see how it worked and had had no intention of 'interfering' or making any opinions about the team members.I asked if he would like me to coach 'his' team through their early Agile events; he accepted and I invited him to attend all the events as an observer.After each event, I mentored the manager about his opinion of what went on.  He had a few questions about 'why this' and 'why that' and I was able to answer his questions to his satisfaction.I asked 'his' team members what they thought of having the manager at their events and they said that they had had some trepidation at first but after they could see that he had been there to learn and had not lived up to his previous reputation, they became quite comfortable with the manager's presence.I told the members of the original team of this apparent change to the manager's 'personality and asked if he could attend the next daily stand-up; they agreed and the next stand-up with the manager present went as 'normal'.Lessons:If there is a change of demeanour of any individual or several team members, investigate the reason; it is most probably an impediment to smooth team running.The Scrum Master could have just asked the manager not to attend anymore but given the manager's perceived reputation, that would have taxed the Scrum Master's diplomacy skills.By engaging with the manager, it was possible to shift his 'old school' manner to one that understood Agile and could cooperatively support it.ConclusionThe 'mechanics' of the daily stand-up are relatively straightforward if the rules of the Daily Scrum are followed strictly in a daily routine. Collated below are the best practices while implementing daily Scrum:All development team members must attend, both full and part-time members.The time and place for the daily stand-up should be chosen to give the least inconvenience to the development team members.Geographically dispersed teams can run daily stand-ups using video-conferencing and shared desktop facilities.The questions to be answered by development team members should be adjusted to suit the type of Team Board being used.Non-development team members are welcome to attend daily stand-ups but are not allowed to speak.If the attendance at a daily stand-up of a non-development team member is considered to 'intimidate' one or more team members, this is an impediment and the resolution must be sought. 
Rated
4.5
/5 based on
11
customer reviews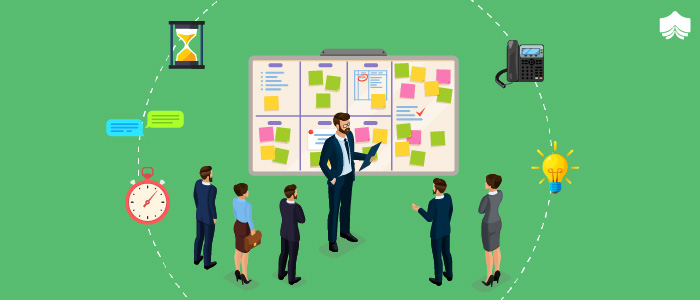 How Not to be Agile – Daily Stand-Up/Scrum
IntroductionHello and welcome to this, the fifth a... Read More