Roles And Responsibilities Of A Product Owner You Should Be Aware Of
By
Deepti Sinha
A Product Owner is a role in a product development team or a scrum team who is responsible for the product backlog, making sure that it is up-to-date in terms of priorities and has the items which translate back to the vision. The Product Owner represents the business or user and is accountable for collaborating with the consumer to define what features will be in the product release.What do Product Owners do?Since the time I embraced agile, I got to work with several Product Owners and mind you, this role is really critical as it handshakes at both the ends – the development team and the stakeholders. The Product Owner works with the stakeholders to get the right requirements, right in the sense, help the users to devise the requirements which they might not see or comprehend at that point. This not only improves the relationship with our customers but also helps to build up the trust. And at the other end, the Product Owner helps the delivery team/development team understand the vision and the requirements. Hence, this role is kind of a bridge between the two ends, holding tight the two corners and effectively enhancing the smooth communication.Roles and Responsibilities of Product OwnerAccording to Roman Pichler, the ultimate responsibility of a product owner is to ensure that the product creates value for its customers and users, as well as for the company. "Think of the product owner as the person who champions the product, who facilitates the product decisions, and who has the final say about the product," he says. "This includes if and how feedback is actioned, and which features are released."The role and responsibilities of a Product Owner are too deep so as to make sure he/she understands the core of the product and too wide that collaboration is done at 360-degree level, being a liaison and face of the user.Let's look at the major responsibilities that this role demands:1. Defining the vision   The Product Owner has the responsibility of creating a vision so that the development team clearly visualize the expected outcome by the user. It is the Product Owner who majorly interacts and collaborates with the users to understand their requirements, thus, it is really important to translate this in a form of a vision to the team. Also, it is equally significant, to communicate to the stakeholders the vision and goals so that every talk the same language and have an identical understanding of the outcome. To make sure every item from the goal is aligned to the business objectives, the Product Owner should create a product roadmap, which is a high-level, tactical graphical summary that shapes the vision and direction for the product.2.  Managing the product backlog   The most essential responsibility in a role a Product Owner is managing the product backlog. Today's market is really dynamic, every customer wants to stay at the top of the new features being introduced. Even the items in the product backlog might require some movements due to changing priorities. It's the Product Owners responsibility to build up a stack of items in the backlog and prioritize them as per the business goals and the global approach. The product backlog is a dynamic list of items and as we call it in agile, it is 'live document' that should be frequently updated based on changing project requirements all the way through development.3. Prioritizing needs  Making choices about the priority of product backlog items in order to deliver the maximum outcome. The Product Owner has to order the items in the Product Backlog to best achieve goals and missions. We live in a world where help is readily available in term of awesome tools, hence, there are heaps of tools to help Product Owners do this. The Product Owner is required to have the Backlog sequenced prior to the Sprint Planning Meeting. This means that each user story must be ordered by relative importance.4. Overseeing development stages    Once we have the basic entities in place – vision, product backlog, and the prioritization, the product owner has to make sure that he/she is participating in the overall development stages of the product. The team might need their Product Owner to get the clarity on a few queries or they might need to demo the committed item. The Product Owner will participate in the ceremonies with the team, in some ceremonies, this role can be active such as planning or backlog grooming but can be passive or inactive such as in the daily scrum.5. Anticipating client needs  In today's' competitive environment, it is really important for someone in a role of a Product Owner, to understand the client/customer's needs. The product owner should understand the market, the competition, and the users' pain points. With those valuable pieces of information, the product owner can determine what features should be implemented, and in what order, with respect to time and importance. Sometimes the Product Owner can help the customers configuring and penning down the items which they want but are not able to comprehend. And here communication plays a big role.6. Acting as primary liaison  As we have talked about this at the start of our discussion, a product owner role is more into acting as a primary liaison between the teams and the customers. The person in this role has to make sure the information flow is quick and clear so that there is no interpretation or reading between the lines. The Product Owner has to make sure that the goal and the vision are correctly aligned with the work items on the product backlog. The Product Owner also acts as a liaison for business stakeholders and end-users, determining whether each story meets their shared expectations.7. Evaluating product progress at each iteration   The product owner makes sure that the development works upon the priorities and monitors the progress of the items over the course of a sprint. Work that is either not complete or un-done needs to be re-prioritized or sequenced. The Product Owner makes sure that the development delivers the expected outcomes from the stories they worked upon and accepts it.8. Participates in the daily Scrums, Sprint Planning Meetings, and Sprint Reviews and Retrospectives Scrum ceremonies give a chance for the Product Owner to inspect and adapt. And as a result being present at these ceremonies is identical to success. It is important for the product owner to join the scrum meetings, it not only keeps the development team up-to-date with the priorities but also helps the product owner understand the perspective of the team if there are any impediments.9. Terminates a Sprint if it is determined that a drastic change in direction is required  If the Sprint goal has no meaning (will not deliver business value) because of the extreme change, the product owner can terminate the sprint. The termination is most frequently the outcome of an intense change in business priorities--something previously considered important is no longer important, or something even more significant is learned.How to become a Product Owner?Getting into a product owner not only requires a thorough understanding of the product but it also takes into account the analytical and strategic skills. The person who wants to deep dive and become a good product owner needs to understand the market and the stakeholders, he/she should be able to create a vision and knows when to juggle with the items in the product backlog so that the bucket is always prioritized.You can opt for some good certification programs provided by different authorities and gain a confidence in this area. As per my experience, I would recommend to select a domain, stick to it, master it by all means and then there is no stopping for you!What is Certified Product Owner?As defined by the Scrum Alliance, a Certified Scrum Product Owner (CSPO) is someone who has been taught by a Certified Scrum Trainer about the Scrum terminology, practices, and principles that will enable them to fulfill the role of Scrum Product Owner.Is the Product Owner the Project Manager?Both a project manager and a product owner watch over teams who work to carry developments across the finish line together. But the path to that finish line deviates entirely from the start. The product Owners are product driven and customer focused. The product owner needs to be actively engaged with the team because they are the ones responsible for deciding what features will go into the final product.What challenges does a Product Owner come across?As everyone in the Agile teams, the Product Owner also has a few challenges to tackle with, let's talk about few of them:1. Missing product roadmap2. High-level acceptance criteria3. Spending too much time dealing with product support instead of grooming the backlog4. Changing priority while sprint is in progressProduct Owners can escape these usual snares by working around the product roadmap, centering on high-value backlog items, defining crisp acceptance criteria, concentrating on grooming quality backlog item, and avoiding disturbing sprints.The Future of Product OwnerThe role of a Product Owner is indispensable for the scrum teams, this role can be compared to a deeply rooted tree which has a firm foundation on the product side and provides vision, approach, and planned execution on the outer side. The product owners carry the ownership of the product in terms of quality and delivering as per the expectations set with the stakeholder.Product Owner needs to have an all-inclusive view of the product along with all the other factors that make product successful which involves understanding business, go-to-Market, organizational readiness, and product capabilities. All of these should be collectively managed, coordinated and aligned to drive product success.
Rated
4.0
/5 based on
14
customer reviews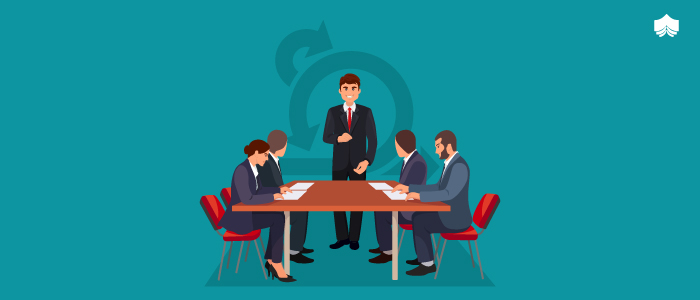 All You Need To Know About The Roles Of A Scrum Master
By
lorraine ong
1. IntroductionHaving worked on Agile projects for a while, I was surprised to find out that "Scrum" came from the process word scrummage, a word used in rugby sports. In rugby, scrummage refers to restarting the game where the players are coming close to each other with their heads down and gaining a possession of the ball. The players work together in a unified manner relying on their strengths in order to overcome and break across their opponents, taking incremental steps collectively as a team.Traditional waterfall approach as a software development methodology is successfully practiced over many years as a structured and proven method. It emphasizes a lot on proper documentation and proper process control. In Traditional waterfall methodology, the entire stage is completed before moving sequentially to the next stage. The method, however, is rigid to changes during the software development cycle.Agile software development methodology, on the other hand, is quite the opposite, it looks into ensuring flexibility and incorporating regularly users inputs as a way to build better user products.Scrum software development methodology is a subset of the Agile methodology. "Scrum" methodology was the brainchild of 2 Japanese Hiro Takeuchi and Ikujiro Nonaka. Who wanted to create "a flexible and holistic product development strategy where a development team works as a unit to reach a common goal." 2. Who is a Scrum Master?A Scrum Master is a facilitator of the Agile development team. He is not the project manager nor the product owner. A Scrum Master is not a position but a role.However, having said that it doesn't mean this role is less important than the role of a project manager. In fact, a scrum master is a crucial role in the success of an agile project.3. What does a scrum master do?Scrum Master is "A Servant Leader".  The roles and responsibilities of the Scrum Master include:Making sure the team follows the agile processes.Shielding the team.Facilitating Scrum Ceremonies.Championing information radiators.Working with stakeholders to get tools and training for the team.4.  What Qualities does a Scrum Master have?A Scrum Master does not need a particular type of qualification to assume the responsibilities.  However, he or she should possess particular qualities necessary for the role.Traits of a good Scrum Master are-a) Influential - able to convince others, have empathy and respect for people and showing by exampleb) Collaborative - seek to collaborate with others in the organization and not for self-gloryc) Observant - alertness to identify issues and problem areasd) Knowledgeable - not only on agile processes but has some technical and project management knowledge5. Roles and Responsibilities of the Scrum MasterSome organization practices rotation of Scrum Master roles among the team members, this is up to each Scrum Team.However, the roles and responsibilities of the Scrum Master are common:SM is the Agile framework custodian and process owner for the team.SM is a facilitator and Servant Leader who never discourage but encourages and expects self-organization from the Agile development team. SM builds close collaboration across roles and functions in the organization, works on matters collectively and is not individualistic.SM protects the team from distractions which includes both external and internal.SM removes impediments, so the team can focus on the development work and tasks.SM is not typically a manager or lead, but he/she is an influential leader who does not do direct command and control.SM is a coach, give the bits of advice to the team and discussed issues encountered.SM is an adviser and is equipped with technical and project management know-how, this is so that he/she understands the problems and be able to provide a proper guidance and advice to the team.6. Scrum master skillsThese are the essential skills a Scrum Master should have:Encourage a self-organising teamRemove barriers and Shield the teamEncourage Collaboration and Resolve ConflictsCoach and Advises the teamEstablish partnerships (team, product owner, stakeholder)Facilitate and is a Servant Leadera) Encourage a self-organizing team - The scrum master needs to know when to hold his views and keep quiet to allow the team to be self-organizing. That said he should be actively listening attentively to the team members inputs and learning points and guide the team to perform better in subsequent sprints.b) Remove barriers and shield the team - The scrum master should shield the development team from outside distractions. At the same time, the job of the scrum master is to remove any project barriers and impediments including resolving resource issues. Allowing the team to focus on their development works and tasks. c) Encourage Collaboration and Resolve Conflicts - The scrum master should have respect for people. He should encourage collaboration among team members and also across teams. He should be a collaborator who is able to resolve conflicts within and across teams by focusing on the scrum values of openness, respect, and honesty.d) Coach and Advises the team - The scrum master should read widely and coaches the team on agile processes. Other than being a teacher to the team to explain scrum processes clearly and enforcing the practice for agile. The scrum master should have technical and project management knowledge. Imagine if the scrum master is not able to understand when a team member raise a project issue how will he provide guidance on the right course of actions? then be able to coach and guide the team effectively and run constructive meetings.e) Established partnerships (team, product owner, stakeholder) - The role of the product owner is to push the team to deliver fast, while the role of the scrum master is to protect the team. However, the scrum master needs to know when to strike a balance and to build partnerships with others.f) Facilitate and be a Servant Leader - The scrum master facilitates the daily scrum, sprint planning, sprint demo, and retrospective meetings. He has no particular authority over the team members and is not their manager. However, the scrum master should put the needs of the team members before himself and serve as a Servant Leader.7.  What are the benefits of having a Scrum Master Certification?Why should you be interested in becoming a Certified Scrum Master?According to scrumalliance.org based on a survey with about 5000 people in February 2015, 87% agrees that Scrum improves the quality of work life for their team. At the same time, 81% of Scrum Masters who received certification agree that it has significantly helped to improve their practice.Check our CSM certification training schedules in Top cities of India CertificationPlaceSchedulesCertified Scrum MasterBangaloreView SchedulesHyderabadView SchedulesChennaiView Schedules8.  Scrum master learning path (how to become a scrum master)How to become a Certified Scrum Master (CSM®)?Step 1: Attend a 2-day Certified Scrum Master course or seminarStep 2: In 30 to 90 days, register online for the Scrum Master Accredited Certification ProgramStep 3: Upon successful registration, you will receive your Exam Access Code instantly onlineStep 4: Take the online test anywhere, anytime on the multiple-choice questionsStep 5: Get your lifetime and international valid Scrum Master Accredited Certification Document instantly onlineIn a meanwhile, you can take a glimpse of the Certified Scrum Master (CSM®) training at KnowledgeHut.9.  Scrum Master training and certificationRequirements for CSM® (from scrumalliance.org)The first step toward your CSM® is to familiarize yourself with the Scrum framework.Then, attend an in-person, two-day  (16 hour) CSM® course taught by a Certified Scrum Trainer® (CST®) where you'll get a comprehensive overview of how to organize and support a Scrum Team. After the course, you'll need to pass the CSM® exam. After you pass the CSM® exam and accept the License Agreement, complete your Scrum Alliance membership profile and enjoy the benefits of certification.The Certified Scrum Master Exam is conducted online. The exam consists of 35 multiple choice questions and to pass the certified scrum master exam, you need to get at least 24  correct answers. You can take up the exam only after the completion of two days of training. The test takes about an hour to get completed.Scrum Alliance allows a candidate to make two attempts on the exam. This is available at no cost. However, subsequent attempts after the second time will be chargeable.For people who are Certified Scrum Masters, the next step in the Agile journey will attain the Advanced Certified Scrum Master (A-CSM®℠) certification.In order to prepare for the Certified Scrum Master exam (CSM exam), you can refer this Scrum tutorial. This is a complete guide that will help you in preparing for the Scrum Master examination.Requirements for A-CSM®  (from scrumalliance.org)Attend a certified educational offering to get techniques and skills that go beyond the basics and mechanics of Scrum, expanding into interaction, facilitation, coaching, and team dynamics.Successfully complete all educator-designed components of an approved educational offering. This may include pre- or post-course work as deemed necessary by your approved educator to complete the learning objectives.Validate at least one year of work experience specific to the role of ScrumMaster (within the past five years).Hold an active Certified ScrumMaster (CSM®) certification with the Scrum Alliance.NOTE:  You may take the A-CSM® course at any time after completing your CSM® certification, but must have at least 12 months of Scrum Master experience logged into your Scrum Alliance profile before you can receive your A-CSM® certification.You can opt for the Scrum Mock tests which will help you in raising your confidence level of passing the CSM exam with an excellent scope. Click here for CSM practice test online.10. Benefits of a Scrum Master CertificationThere are many reasons why people take the Scrum Master Certifications and here are just some of them:Expand career options across industry sectors using Scrum and Agile methodologyExpand career options across industry sectors using Scrum and Agile methodologyDemonstrate the attainment of Scrum knowledgeMeet like-minded Scrum professionals and networking Continuous learningIf you are ready to encourage your team and advance your  Scrum career, then it is an ideal opportunity to become a Certified Scrum Master (CSM®). Get enroll for the CSM® certification course today and start preparing for the success.Begin your Scrum Master journey today!
Rated
4.0
/5 based on
22
customer reviews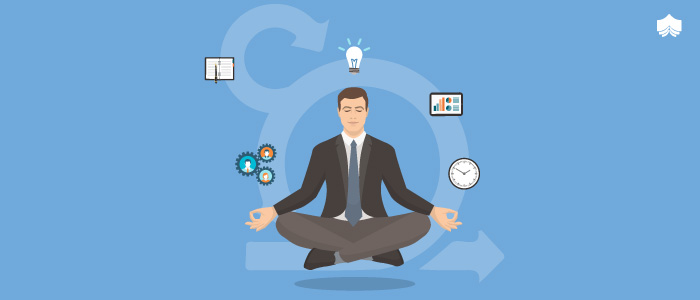 How to Become an Entry-Level Project Manager: 5 Things You Should Know
By
Vikash Kumar
Over the time you have figured out what separates an impressive project manager from the rest is by securing the position you are seeking. Start by doing tons of research regarding businesses and people you wish to work with. And most important of all, accept the fact that no one ever gets it perfect neither will you do. Being difficult and demanding in nature, the role of a project manager requires immense flexibility and unwavering leadership, but to helm, such a role is equally rewarding. Planning, organizing, delegating, budgeting and documenting every aspect are core duties performed by these professionals. Do you think that you have excellent organizational skills and a knack for communication? If so, project management could turn out to be a perfect career choice for you. Now I have come across many people who underestimate their potential as they haven't worked in a similar role before. Well, never discount your experience.Lack of experience doesn't mean that you don't have the right skills. A lot of key attributes such as leadership and time management are required to succeed in the field of project management. In a few experiences that you can include in your profile as a project are a blog, planning an event (e.g., charity evenings, weddings, etc.) and even home improvement projects.Throughout my decade of the journey in the digital realm, first as a software developer and now as a project manager, I have thoroughly managed to conclude on a few tips and tricks that will work brilliantly, turning you into a project god. According to me, one has to be a bit of renaissance person to be a successful project manager. Skill and natural abilities like being a tactical problem solver to reading the nuances of human behavior need to be the must-have skills for a project manager. Tips to consider for Entry-Level Project Manager Listen and engage- Listening is the first step of learning. If you can't listen, chances are learning automatic gets reduced. Being a beginner, it's time for you to soak everything up. Pay attention to detail to your work environment, team, study your clients and customers well and start recognizing the strengths and weaknesses of your team players. That's your job. Always remember the more people you can get on your side, the more success you will have.                                                                                           Source: Skillsyouneed.com               Know your project management tool-  Scheduling your projects on a daily basis, using collaborative project management tools are included in their day's work. Finding ways to optimize the platform and encourage team members to participate on a thorough basis you may also decide to take the lead to find a product that serves your needs in a better manner. An initiative might win many points for you. Be a productive team player - Unity matters the most, whether you are a developer or project manager, I am sure you both aim to serve your team in your project's best interest, so learn how to optimize your reliable team members especially in regards to expertise. In addition to this, never be the person who waits for too long to let others know there's a problem brewing. So try being a transparent problem solver and make your team understand the moment you spot something wrong you will take immediate actions. Be a problem solver - Well, this skill is required in every profession. You might come across a situation when your juniors tend to rush into the doing of a project. They might not even analyze all the dependencies and identify all the risks in prior. During such cases, a PM sees how much preemptive problem-solving needs to be done. You can even put a Private Investigator hat and find out the why-what-where-and-when of what caused the project to fail. After all the best lessons are the ones that are learned from mistakes. But make sure you apply your learnings.                                                                                              [Source:  www.indstate.edu]Know your customer - Customer will always be your king. So it is essential to know who exactly you are working for. And if you try knowing them as individuals, it's even better! Understand what your customer's goals, vision, and mission are. To be precise, think of what they care about or how do they communicate, can they deal with change smoothly or do they like facing conflicts/ solve problems. Reacting to your customers and clients in the most appropriate and meaningful way can compel your bosses to utter the word "promotion" in no time. Communication- Strong communication is no longer an exception — it is a vital element required. Brush your skills so that you can clearly articulating visions, ideas, goals and project issues to a variety of people whether team members or stakeholders. Communication isn't all about being effectively verbal it even includes written skills. Do you think you are honed for report writing as well? If not, please consider enhancing it as you may require scribbling for meetings and presentations. Let the technology do wonders - A profound transformation is at hand, but how equipped are you to see the potential and perils of the business and technology landscape? Businesses are going to great lengths to learn more about how this technology impacts their bottom line so why don't you. Programs like Smart Sheet, help streamline regular status reports by using collaborative software that make prioritizing tasks simple and easily distributed. Competence - Many of you often have this misconception that leadership competence refers to the project leader's technical abilities. In fact, leaders are chosen on the basis of how they lead others rather than on technical expertise. So, make your teammates believe that you are confident about your moves. Prove that you can challenge, inspire, enable, model and encourage in a short span.Work your way upRemember, no great things are built overnight. The same goes for your career. Although you have all the right skills you need to succeed, chances are some roles may still be out of your reach. So be patient! Apart from this, being in charge doesn't mean you have to take on a dictator's personality. Treat people the way you'd like to be treated- Respect people around. Role of a project manager is not as easy as it sounds.  Remember you are the cartographer of every individual worker's efforts. So make the most of it!
Rated
4.5
/5 based on
20
customer reviews