Key Factors to Succeed at Managing Distributed Agile Teams
By
Sante Vergini
 Advanced communication and collaborative technologies have largely been responsible for the onset of globalization, giving organizations a competitive advantage over slow adopters. These technologies have allowed people to work almost anywhere, anytime, and on any device. This has contributed to the age of distributed teams and the virtual employee; professionals who deliver critical business value, but are not constrained by co-location requirements.The majority of Agile teams are distributed in some form or another. From my own personal experience, at least 70% of the Agile projects I worked in the last ten years have involved distributed teams. These include team members on another level of the building, down the road at another site, located in another city or even country.  There are some challenges with distributed teams that do need attention, such as problematic communications technology, language barriers, feelings of isolation, distractions at home, ineffective feedback and a lack of trust by managers. On the issue of trust, Daniel Cable, a professor of organizational psychology, believes that a lack of trust on behalf of managers is the greatest obstacle to successful remote teams.  However, another emerging issue is between the Agile purists who believe that Agile teams should be co-located in order to get the best results and Agile pragmatists who believe that the best self-organizing, cross-functional teams are the ones who create their own team from a global resource pool, regardless of location.Choosing the best one is situational, as there are a number of variables are at play. However, there are some advantages to both schools of thought: Advantages of co-located teamsAd-hoc team meetings are fast and easy to arrange.Facilitates osmotic communication; useful information that is overhead due to a  close proximity.Facilitates tacit knowledge; the stuff we know that isn't necessarily documented or taught.Faster feedback (answers, status, decisions).Low tech, high touch tools such as whiteboards and sticky notes that facilitate  knowledge sharing and create a bond with the team and project through human touch and interaction.Issues with technology can generally be resolved quicker.Faster (but not always smoother) team formation phases.There is a higher level of trust from management. Advantages of Agile distributed teamsIncreases the skill sets of teams by accessing a wider pool of global human resources.Reduces office space and various associated work items.Increased feedback due to the iterative nature of Agile.Reduces travel expenses.Teams can span time-zones, thus access up to 24-hour capacity.Can include members with disabilities and mobility restrictions.Higher levels of well-being.Flexible working arrangements foster an increased commitment to the company.Increased cultural diversity. Helping Agile distributed teams to succeedThere are a number of ways to get the best out of distributed teams. Digital tools such as video conferencing, Agile soft boards and collaboration platforms are just a few of the obvious enablers. Some good applications that I have used in the past include Zoom, Skype, Slack, Jira, and SharePoint. Also, adequate infrastructure such as computers and a reliable fast internet connection is another crucial enabler. I have witnessed several projects fail or underperform simply because internet connectivity and speed were severely limited. Another critical factor that is rarely considered is that of psychological health. If the mind is not in the right place, the greatest tools in the world are not going to make a distributed Agile team successful. Agile teams differ from more traditional project teams in that they are far more useful to being empowered, self-organized, flexible, innovative, collaborative, with a flatter management structure. When an Agile team is distributed, it presents added complexity with regard to the psychological health that can impact these Agile team traits.In my MBA thesis, I investigated the well-being of home-based workers in the BPO industry and discovered that 27% expressed feelings of isolation, less team unity, and missed their work colleagues. Perhaps more disturbing was the lack of organizational support for this phenomenon. While this may not always affect distributed workers, such as ones located in remote serviced offices, the feeling of disconnection is still there. I used to work for Fujitsu out of a serviced office many years ago. The offices were very nice, clean, well serviced, but empty most of the time. The only people I came across were strangers from the company who would drop in to have a meeting or print out something. I distinctly recall the feeling that I was alone with a phone to call prospect clients; more strangers. I was in a distributed team of business development managers and received zero communication from anyone about how I was coping, only about how the sales numbers were going.So here are some of the critical success factors that helped me to reduce the negative psychological effects of Agile distributed teams:The Scrum Master, Product Owner or other Agile lead needs to touch base with the distributed worker or team at least once a day. Videoconferencing is the best method or a phone call at the very least. It only needs to be 5-10 minutes just to touch base and let the team know they have organizational support. This is aside from the daily stand-up, which should also use video conferencing to promote a feeling of togetherness.Now Me This is my own name for a special weekly get-together derived from a NO Work MEeting. As the name suggests, this meeting is not about work at all. It is an opportunity to get together virtually, via video conferencing, to chat about anything the team wants to chat about.Virtual Coffee CupWhen regular meetings are scheduled in the head office or boardroom with a mix of co-located and distributed team members, I try and buy a custom coffee mug with the name of the distributed team member or members who are connecting remotely to the meeting. I actually fill up the coffee mug with their favorite beverage and place it on the table in view of the camera. This may seem like a simple thing, but you may be surprised just how inclusive people feel when they have been thought of as in that meeting room with everyone else. Remember Agile teams are equal members, so every effort should be made to make everyone feel equally appreciated.Counselling ServicesThis is where HR might need to step in and provide a service for distributed team members that feel isolated, frustrated, or even depressed. These issues can become serious. It is best to provide a service that is independent of the organization, but if that is not possible, HR needs trained and qualified personnel with regard to mental health and confidentiality.  360° Feedback Unfortunately, many performance assessments are only one way. With distributed Agile teams especially, there must be a 360° feedback on team performance, and that includes product owners, scrum masters, release managers etc. Agile distributed teams are becoming the new norm. To label these teams as the lesser counterparts of their co-located cousins would be premature, especially since technology can only get better before the disadvantages start outweighing the advantages. While there is naturally some loss of osmotic communication with distributed teams, it is more than compensated by a healthier, happier, culturally diverse team of members that are backed up by the latest in communication and collaborative technology, and an unlimited global human resource pool. 
Rated
4.5
/5 based on
23
customer reviews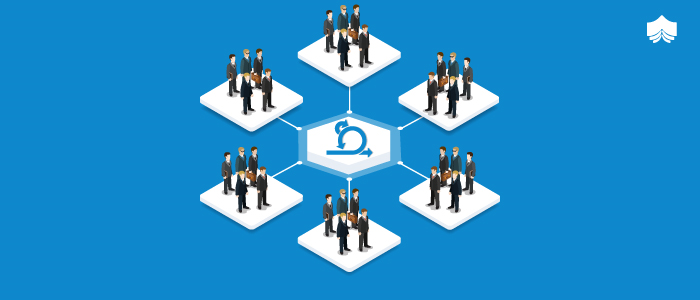 How To Become A Certified Scrum Master- Exam Preparation And Guidance
By
Nicolas Casel
Introduction to Certified Scrum MasterWho is the Scrum Master?In one of our previous blog posts, Rumesh Wijetunge wrote some relevant insights about the role of Scrum Master. Wearing different hats, coach, enabler, facilitator, team leader, problem-solver, s/he is in charge of giving right directions to team members so that they reach objectives. First promoter of Agile mindset, values and principles, the Scrum Master uses the Scrum framework to help a team understanding, working on and achieving a common goal.Responsibilities of the Certified Scrum MasterIt is expected from the Certified Scrum Master to promote an Agile way of working and to lead Scrum implementation in order to improve the team overall performance. It implies these activities:Teaching Agile values and principles and ensuring they have been understood and adopted by the Scrum Team, and even by the whole organization if possible (and relevant)Implementing the Scrum framework so that it fits to the needs expressed by the Scrum TeamListening, observing and reflecting on how the Scrum Team is reacting to first changes, then selecting and adapting Scrum elements accordingly.Protecting Team Members from any interferences or troubles that make them losing focus on their primary workAnticipating, identifying and removing any impediments, and coaching Team Members to learn solving these situations by themselvesHelping the Product Owner to manage the Product Backlog so that time-to-market is reduced and every increment brings value to end customersActing as a Servant LeaderRequirements to become a Certified Scrum Master Getting some basic knowledge about the Scrum framework is a nice-to-have prerequisite. However, the first mandatory step is to attend a two-day CSM course conducted by a Certified Scrum Trainer® (CST®). This course will prepare you well for the CSM exam by delivering insights about how to organize and support a Scrum Team. The final step is easy: you need to accept the License Agreement and update your Scrum Alliance membership profile. Why you should be a Certified Scrum Master? Becoming a Certified Scrum Master is one way to expand your career opportunities. Indeed, Agile is spreading everywhere in organisations, in all industries. Strongly correlated, software and digitalization are eating the world, so the need for Scrum Masters in software development is increasing. It is also the beginning of a long journey: it enables you to engage with other Scrum practitioners all over the world, to share best practices, to solve common issues and to promote Agile values and continuous improvement.Besides, this certification offers you to learn foundation of Scrum and scope of the role of Scrum Master. And because it is delivered by Scrum Alliance , this is a very valid proof of your Scrum knowledge.What do I need to do to become a CSM? A true belief and strong interest in Agile philosophy will help for sure to get knowledge, to practice efficiently and to stand out among Agile practitioners. Nonetheless, passing the Scrum Alliance certification for Scrum Master lies mainly in learning Scrum fundamentals and attending to the two-day training (see above paragraph c.)a. Why CSM over PSM: Best Scrum Master certification1. Scrum.org courses- Price, Renewal, Pros, and ConsPrice: It includes exam fees but depends on content, duration, trainer and location:US: $1500Europe: 1500 eurosIndia: INR 26,000Renewal: No expiration (lifetime certification)Pros:Course content is officially designed by Scrum.org so all teachers deliver same content. It implies that Scrum.org selects qualified instructors and ensures students learn the same core content.Exam can be taken without attending course - Exam fees are $150There is an online free assessment exam for practisingCons: Exam is much harder than CSM. It requires experience, and deep theoretical knowledge2. Difference between Scrum Alliance and Scrum.org coursesThe main difference lies in the fact that Scrum.org provides standard curriculum and course content, while training conducted to become CSM depends on individual trainers experience, opinion and knowledge.CSM Certification TrainingSyllabus of Scrum Master certification Scrum Alliance provides a list of selected resources to learn the Scrum framework. People who want to become Certified Scrum Master are invited to read articles from experts like Mike Cohn or Steve Denning, or from other members. One specific advantage with Scrum Alliance lies in their elearning series: a dozen of short videos introduce Scrum Theory and Values, Scrum Roles, Scrum Events and Scrum Artifacts. Besides, it is strongly recommended to read those references:the Scrum Guide by Ken Schwaber and Jeff Sutherlandthe Scrum Primer by Pete Deemer, Gabrielle Benefield, Craig Larman and Bas Voddethe Do Better Scrum by Peter Hundermark Not mandatory but relevant to go further, Scrum: A Pocket Guide by Gunther Verheyenand Software in 30 days by Ken Schwaber.Exam and Certification InformationScrum Alliance courses- Price, Renewal, Pros and Cons The CSM course is a two-day (16 hours) course delivered by a Certified Scrum Trainer® (CST®).There is no standard fee, so the price can vary depending on the context: trainer, content, location, date ; the usual range is from 1000 to 1500 euros (or from 1150 to 1750 dollars).It includes two attempts to take the CSM exam and a two-year membership to the new Scrum Alliance® community. Those two attempts has to be used in the next 90 days after attendees welcome email to pass the test. Beyond this duration, they will be prompted to pay $25 to take the exam. Certification is valid during two years, then it requires to be renewed.Besides, attendees to the CSM course will be granted with 14 PDUs credits: 10 PDUs in Technical Project Management and 4 PDUs in Leadership. What can be considered as a drawback is that there is no standard content course. Course materials are made by individual trainers, which implies it can be limited by their experience and opinion.Cost of the Scrum Master CertificationThere is no specific cost for the Certification: fee is included into the CSM two-day course. The structure of the exam The exam is composed by 35 multiple-choice and true/false questions. At least 24 correct answers are required to take the exam, and there is no time limit to answer those questions. Topics covered in the CSM exam As this exam requires to demonstrate understanding of key Scrum elements, it covers general Scrum knowledge, Scrum roles, Scrum meetings and Scrum artifacts.Here are the Sample questions of CSM exam 1) What does NOT belong to the agile manifesto's main pillars?Mark one answer:Individuals and interactions over processes and toolsWorking software over comprehensive documentationProcesses over peopleCustomer collaboration over contract negotiation2) How should work be allocated to the team in an Agile project?Mark one answer:The Team Leader (ScrumMaster) should allocate specific tasks to individualsTasks should be randomly allocated to team members, using Planning PokerTeam members should self-select tasks appropriate to their skillsThe most complex tasks should be allocated by the Team Leader (ScrumMaster)3) What are the disadvantages of the classical waterfall model? (Select the best alternative)A)  End-Product has to be fully anticipated beforehandB)  Some requirements are implemented as defined in the beginning of the project, and yet they are not really needed by the customerC)  Each phase is strictly separatedMark one answer:- A- A, B- C, B- A, B, C4) Who is responsible for prioritizing the product backlog?Mark one answer:- Product Owner- Project Manager- Lead Developer- Business Analyst5) What kind of software development projects can be executed by Scrum Project Management Framework?Mark one answer:- Complete software packages- Customer projects- Sub-systems, components or parts of bigger systems- All kinds of software development projects- None of the given answersSalary of the Certified Scrum MasterSalary per yearJuniorSeniorUS$82,000 - 105,000$105,000 - 120,000Europe38,000 - 55,000 €55,000 - 75,000 €DubaiAED 25,000AED 35,000India$20,000$30,000
Rated
4.0
/5 based on
28
customer reviews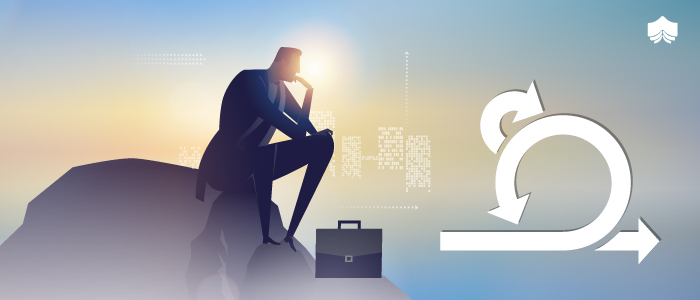 Reasons You Should Be A Certified Scrum Master
By
Frederik Vannieuwenhuyse
What is a CSM? Stage of Scrum today!CSM stands for Certified Scrum Master. The CSM is a certification given by the Scrum Alliance, a non-profit organization founded in 2001. The CSM certificate is given to a person after attending a 2-day course in a classroom about Scrum and more especially the role of a Scrum Master.The requirement of earning the certificate is to attend the class and to pass an online test (multiple choice quiz) afterward. The certification is not backed by proven Scrum Master's experience, rather it's a certificate earned by classroom attendance. For most professionals, the certificate is the start of the journey as a Scrum Master.How widespread is Scrum?According to the 12th Annual State of Agile report, 56% are practicing Scrum (2018) Source: https://explore.versionone.com/state-of-agileWhat are the important roles and responsibilities of a Certified Scrum Master?The Scrum Master is defined as being a "servant-leader" for the Scrum Team. When you first hear the term that sounds a bit cryptic. The role is much about leadership, in a serving way, meaning the Scrum Master is responsible for the growth of others.Scrum Master vs Project ManagerTypically, there's a misunderstanding and comparison between a "traditional" project manager and a Scrum Master. Where the project manager is occupied with the triangle Time & Scope & Resources (budget), and managing these to deliver on target.The main responsibility of the Scrum Master is to maximize the value by using Scrum as a development framework. Moreover, the Scrum Master's role is inherently very people-oriented, while a project manager could manage a project very administratively or as well, take great care of the people involved. In Scrum, there are 3 actors: Product Owner, Scrum Master, and the development team. The responsibilities of developing, delivering, and sustaining products in Scrum are spread over those 3 roles.Roles and Responsibilities of the Scrum MasterThe Scrum Master is leading, and providing a service to 3 parties:The product owner (and involved stakeholders)The development teamThe organisation (in which the development team exists)The Scrum Master is responsible for promoting and supporting Scrum as defined in the Scrum Guide. Scrum Masters do this by helping everyone understand Scrum theory, practices, rules, and values.The Scrum Master is coaching, facilitating, explaining, helping where necessary to ensure an improved practicing of Scrum - not only based upon the official Scrum Guide but mostly by living and being an example of what it means to be agile and live by Scrum's values and principles.Who should obtain a Scrum Master Certification?I'd recommend a Scrum Master Certification to anyone who's interested to better understand Scrum, and to anyone who has ambitions to take the role of the Scrum Master.Scrum Masters can originate from many backgrounds - it's more about the person calling to become a Scrum Master and to grow from being a "good" Scrum Master to a "great" Scrum Master. Sometimes it is necessary to unlearn a number of practices and behaviors from the past. If you truly embrace the Agile mindset, you'll naturally grow in the Scrum Master's role.Why become a Certified Scrum Master?The Scrum Master Certification course will give you a better understanding of Scrum and what it means to be a Scrum Master.Scrum Master is the most popular certification, selected by 84 percent of respondents. The IT industry and recruiters are looking for people who are certified. You should form your own opinion if a certification is important to you or not - but it can be a kickstart to take up this role.The most important is to understand that a certification gives a proof of attending a 2-day course and that you have the minimum knowledge to start working as a Scrum Master. Remember, Scrum is one particular approach (although very popular) to adopt an Agile methodology. You should also learn, live and apply the values and principles of the Agile manifesto.How to get your Scrum Master Certification?Given below are the Steps for earning a Scrum Master certification.Find yourself a CSM course (in this case organized by the Scrum Alliance) - courses are organized worldwide. It is also interesting to look at who is the trainer. The course is a two-day CSM course taught by a Certified Scrum Trainer® (CST®) of Scrum Alliance.After the course, you'll need to pass the CSM exam. After you pass the CSM exam and accept the License Agreement of CSM, complete your Scrum Alliance membership profile and enjoy the benefits of certification.Note: The CSM license is valid for 2 years, after which you'll need to renew the license.Certification Path to Scrum Master certificationFrom the perspective of the Scrum Alliance, there's a certification path. Previously as a Certified Scrum Master or Certified Scrum Product Owner, you could obtain a certification of a practitioner, entitled Certified Scrum Professional.Recently, the Scrum Alliance has changed the certification path from CSM to Advanced CSM (A-CSM), with a corresponding classroom course about Advanced Scrum Mastering. Empirically, it was clear that a 2-day classroom course only covers the basic knowledge and techniques to be a Scrum Master.The Advanced Scrum Master course comprehends advanced techniques such as facilitation. If you hold your A-CSM certification, you can apply to become a Certified Scrum Professional (Scrum Master). These certifications have a limited validity period.Personally, I consider this a good thing, a certification is like a badge or a reward for specific achievement or body of knowledge at a certain point in time, and this is to be renewed periodically according to your professional experience.What it takes to be an effective Scrum Master?For me, being a Scrum Master requires competencies of coaching, facilitation and training.There's a document describing 8 stances of a Scrum Master, I like this description as it illustrates there are several aspects to being a Scrum Master, different hats to wear. The 8 stances are Servant Leader, Facilitator, Coach, Manager, Mentor, Teacher, Impediment Remover, Change Agent.The Scrum Master is constantly trying to detect opportunities to increase the effectiveness of the application of Scrum in the team and in the organization. Inspecting and adapting (constantly looking for feedback, and acting to improve using that feedback) is core to the Scrum Master's role.Geoff Watts describes the characteristics of a Scrum Master as being RETRAINED:Resourceful, is creative in removing impedimentsEnabling, is passionate about helping othersTactful, is diplomacy personifiedRespected, has a reputation for integrityAlternative, is prepared to promote a counter-cultureInspiring, generates enthusiasm and energy in othersNurturing, enjoys helping teams and individuals develop and growEmpathic, is sensitive to those around themDisruptive, breaks the status quo, help create a new way of workingFrom which background people can evolve to be a Scrum Master?There's no specific previous requirement to evolve to the role of Scrum Master. I have personally seen Scrum Masters who were previously:Software developmentProject manager (or any variation thereof)Business analystOr with a completely different background; such as psychology\Being in touch with your true self and be an example of change is the greatest asset to be a Scrum Master.Top challenges for a Certified Scrum MasterAccording to me, the main challenge is to keep the application of Scrum simple, which means  not to add additional tools, techniques, processes, actors, etc which will complexify the application of Scrum in an unnecessary way.Otherwise, the challenges for a Scrum Master are not that different from other Agile frameworks or approaches. The 3 most significant challenges to agile adoption and scaling are reported as(1) Organizational culture at odds with agile values (53%),(2) General organizational resistance to change (46%), and(3) Inadequate management support and sponsorship (42%).A Scrum Master must be perseverant, diplomatic, empathic in his wording and doing.The State of Scrum 2017-2018 report indicates similar challenges:Organizational design and culture made it difficult to adopt and scaleDifficult to transition from traditional WaterfallNo clearly defined metrics to identify and measure successLack of executive management is not (anymore) a top challenge! This used to be one of the main reasons why Scrum and adoption were failing before.Career Path of a Certified Scrum MasterScrum as a framework comprehends 3 roles: Scrum Master, Product Owner, and (product) development team, together they are the Scrum Team. As a Scrum Master, there's a long and bright path ahead of you to strengthen your knowledge, deepen your understanding and develop the different competencies of Scrum Mastership. And a Scrum Master job is the highest paid job, an average Certified Scrum Master Salary will be around $104,682/year.For example, you can evolve as a coach, facilitator or trainer. The industry sometimes regards the next career step of a Scrum Master, to become an Agile coach. This is not necessarily true; an organization embracing Scrum for product development can function without the need of Agile coaches.It is true that the focus of a Scrum Master can (and will) evolve. Depending upon the maturity stage of the team, a Scrum Master will focus a lot, in the beginning, to help (coach) the development team and the product owner, later the focus will shift to other teams and the remainder of the organization.In essence, a Scrum Master has the goal to become obsolete! The Scrum Masters will strengthen the competencies of the Scrum team so that they can self-organize and self-govern, eventually without the need for every day help of a Scrum Master. A Scrum Master can evolve to become a Scrum team coach or a coach for multiple teams.Scrum Master vs. Agile CoachNowadays, the position of Scrum Master is compared to Agile Coach, and many people in the industry self-claim the title. Any prejudgment set aside, there's nothing wrong with anyone's ambitions, but it's important to understand the similarities and differences between the scrum Master and Agile Coach.A Scrum Master's main focus is Scrum - there exist other Agile and Lean approaches - but being a Scrum Master is about Scrum.A Scrum Master also coaches, personal and team coaching is an important aspect in both roles.A Scrum Master is a dedicated role, to one or multiple teams. An agile coach is typically by default involved in multiple teams.An agile coach has a broader knowledge and experience of agile & lean philosophies and approaches - of course this is not excluded for the Scrum MasterA Scrum Master is also working on the organisation's level, this is by default part of it (and described in the official Scrum Guide). Organisations who limit the influence of Scrum Masters to the team and team only, will not gain the benefits of a Scrum Master. "A good Scrum Master helps a Scrum Team survive in an organisation's culture. A great Scrum Master helps change the culture so Scrum Teams can thrive." – Geoff WattsScrum Masters of several teams can form themselves a Scrum team - typically an agile coach could help the group of Scrum Masters to grow to work as a team  - if needed.An experienced agile coach can help to kick-off the application of Scrum in an organisation, together with senior management / leadership teams on enterprise level - in case the Scrum Masters don't have this experience or confidence.Effect of Scrum on software development projectsThe following is valued most by executives for Scrum-based projects (source: State of Scrum 2017-2018, by Scrum Alliance)Comparison between CSM and other related Scrum MasterNext to the Scrum Alliance, there exist Scrum.org (founded by Ken Schwaber, one of the co-authors of Scrum). Scrum.org offers its own certification path for Scrum Master, called Professional Scrum Master (PSM), level I, II, III. For more info on this, read the article "Professional Scrum Master vs. Certified Scrum Master"Demand of a Certified Scrum MasterA search on the website Agile Careers by Scrum Alliance https://jobs.scrumalliance.org/ show there are more than 1000 jobs requiring a Scrum Master certification.
Rated
4.0
/5 based on
30
customer reviews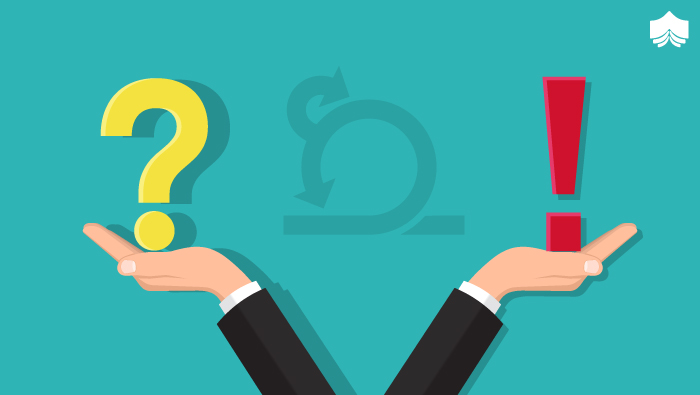 Reasons You Should Be A Certified Scrum Master
What is a CSM? Stage of Scrum today!CSM stands for... Read More