Big Bang and Phased approaches – How to do it, and what to expect?
By
Tanisha Joseph
The three most popular frameworks for organizational transformation or projects (having multiple teams) are Big Bang, Phased, and a blend of these two approaches.While Agile itself advocates phased delivery for faster realization of Return on Investment and continuous feedback, it is surprising that to get there, one of the popular approaches is Big Bang implementation approach. I have been in both type of transformations and my experiences (both personal and professional) with both are given below.I have a daughter with terrible eating habits, and I wanted to introduce her to new food, and that's when I considered the two approaches in my real life scenario.How Big Bang worked in my project:Big Bang – Here all changes are implemented in the bang. All tool changes and process changes everything go together, and often this comes with a lot of confusion and resistance on the team floor.I was a team member when my team transformed through a Big Bang methodology. Our Agile coach gave us a 2 days' crash course on Agile and Scrum, and one-day training on ALM tool and its discipline, and we started Scrum. This change brought in a sudden sense of insecurity and fear among us, we were scared of failing. We were all talking and complaining. But we knew that the change had to be accepted since there was no fallback option. In a few weeks, we were in Agile –and we were using the tools effectively, this could be because the customer had a high focus on them, but it worked. Many still complained and looked for opportunities to compare or fallback.This went on till we started comparing ourselves with other teams which were non-agile. We realized that other teams around us wanted to be like us, they wished for the exposure that we were getting, and the speed at which we did stuff. Our place was suddenly the fast-moving and happening place with noise all the time, customer demos, calls and meetings, whiteboards and improvement plans. And from there it only went on to become better and with our team getting VCons and other infrastructural and visible changes, things just got better.How it worked with my daughter:Trying to convince her to try different foods normally came back with 'Yuk' or 'No'. One day, I told her that from now she has to eat regular food like everybody else, and there would be nothing special for her. To her 5-year-old mind, it sounded more like wartime, and she took the challenge well. She starved herself for 2 days and finally, she won.When your stakeholder decides to not cooperate, it is tough to get things moving, and if it is time-critical and you have a lot at stake, you might not be able to take tough calls.How Phased approach worked in my project:I was also part of a team which did phased transformation. This was a newly formed team which was just starting its journey in the project. We started 2 weeks' sprints with just a daily stand-up and Ad hoc assignment of stories from a well-kept backlog which was managed by the PO. No training was conducted, except a 30-minute training on the ALM tool essentials.In this phased implementation approach, we (few people who knew Agile) observed the team and based on their feedback introduced ceremonies. Team members brought in the role called scrum master (though they just called him a lead for all issues and coordination). The team members were all new and they required guidance before they could commit to any story and also to confirm if what they did was right, by the end of the first sprint we scheduled in Product Grooming and demo sessions. Sprint planning and Sprint backlog came only in the 3rd sprint, till then the team just took all they could.Retro was again suggested by the team not as a regular meeting, but as a monthly meeting to see what we should do differently, as the teams now saw that their suggestions were acted on, they were more than happy to suggest a formal meeting to have best practices added in. And all of a sudden in just 3 sprints we had all elements of Scrum. Team members were driven and self-organizing and they never wanted to go back to any traditional model for project execution.How Phased approach worked with my daughter:I started really small – tomatoes on pizza, and she liked it; then potatoes with rice, she liked it, cucumber salad also was welcome. But the problem with phased implementation plan at my home is that it went with a high degree of resistance and blackmailing, she knew that she had a fallback option. But she was not starving and that was a relief. But I really never managed to add much to her menu. She had her staples and even after almost 2 months, we just have around 5-6 more veggies added into the list.In both cases, my teams became Agile – At first with a lot of resistance but they were the perfect textbook Agile and they knew the whys and the direction. In the second, teams learned from their mistakes and brought in best practices until they were Agile. Here, only a push in the right direction by Agile experts/scrum master was required.We always knew the direction in both cases, it was just about who drove and at what pace.
Rated
4.0
/5 based on
3
customer reviews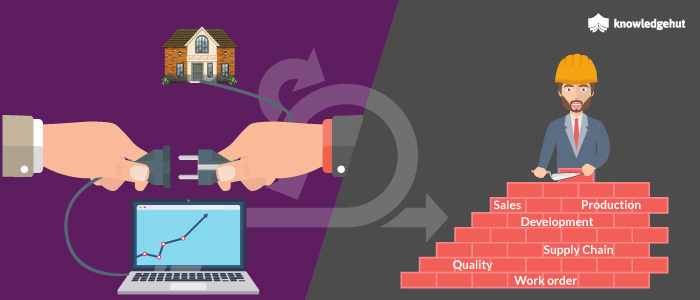 Top Tools And Techniques For A Better Product Vision and Discovery
By
Ritesh Mehrotra
Understanding the customer needs and developing a product which helps fulfill those needs, defines the usability of the product. With varied perceptions of the underlying problems, assumptions over customer behavior and cognitive bias for a solution, it may get cumbersome to determine the right product that delivers value.To develop a usable product, it is important for all involved in product discovery to collaborate and develop a common vision, strategic goals and shared understanding. A meaningful product discovery helps to map problems to potential solutions, and potential solutions to expected results.In this article, we will discover ways that can help teams with determining the key objectives and developing a common vision for the product. Opportunity canvasCreated by Jeff Patton; author of book "User Story Mapping" and inspired by Marty Cagan's work on Opportunity Assessment template, the Opportunity Canvas is an exploration and collaboration tool that brings all related information in a single canvas view. Be it a product idea, a new feature in your existing product or a problem with an unexplored solution, the opportunity canvas enables you to collaborate, discuss and assess the opportunity at hand.When to use it?Opportunity canvas is a useful at the time of product discovery. In your quest to explore and develop an understanding of certain business processes and customer needs, opportunity canvas can be a great starting point. As a product discovery tool, the opportunity canvas could be drawn on a whiteboard or printed on a sheet, as convenient. The ideas could be filled in with sticky notes, pictures, workflow, and text.Who should be involved?Anyone who can contribute to the opportunity and product discovery. In case you are following the Scrum framework, this could be represented as an interaction between the Product owner, development team and any other invited Stakeholders.How to use?Decide a place, a few markers, sticky-notes, papers, whiteboard, and all that you need to express your thoughts. Bring in the people who could contribute or hold a stake in your solution and begin from the first section till the end as indicated in the canvas template. If you have drawn the opportunity canvas on a bigger board, you can paste your sticky-notes.The below infographic shows the product roadmap to deliver a high-quality product successfully.Section 1: Start with a problem or the ideaYou have a problem to solve, that may be impeding your business; manual work, product issues, inefficient processes, customer retention & growth challenges or disruptive competition. Start with it. OR You have an idea that offers something new to your customers, which they haven't experienced as yet. You believe your solution idea is disruptive and may change how the things are structured. Start with that.Section 2: Users and CustomersIdentify users and customers; describe their challenges that you are trying to address through this opportunity. The user and customers can either be the same group of people or different depending on the product. In general, customers are users who pay a cost for certain desired services e.g. premium accounts; unlike users who may be interested in basic or free offerings.Identify the type of users and their distinct goals. Section 3: What solutions exist today?Discover what happens today. How users are working around the given problem. This will highlight the limitations of the current solution and as you discover this, you may come across more problems that may be hampering your customersSection 4: Business ChallengesThe challenges faced by users and customers are likely to impact your business. Persistent issues may disengage the users from your product and services. They may open opportunities for competition; which is a risk of losing business.In the case of manual and time consuming repeatable efforts to serve customer needs, your staff may be constantly engaged in firefighting and have little opportunity to innovate and improve; it's a growth risk. Discover how different challenges faced by customers are hurting your business?Section 5. How will users use your solution?As you discuss the problems and challenges or ponder upon an idea, you will discover potential solutions. In this section, think about how the user will interact with this potential solution? How will this solution impact the user behavior? And how do you expect users to benefit from it?Section 6. User MetricsHow do you know if a given solution works well or not? Defining user metrics will help set objectives to measure the usability of the product. Based on the user behavior as gathered in the Section 5 above, think about the indicators that will help measure the degree of acceptance of your solution. How will you know that users find value in your solution?For example:You may want to know if your product is engaging the customers i.e. indicated by how much time they spend on your product and if they revisit or;If the lead time of a customer request will significantly reduce by using your product i.e. time spent to complete a task vs expected time in a future state with your solutionSection 7. Adoption StrategyThink about how customers will discover your solution. What channels may draw customers to your product. For instance, it could be either referral from existing customers or marketing through media. If your solution is for internal usage of the organization, think about how you will help users to migrate from their existing methods to a new solution.Section 8. Business benefits and metricsOnce the users have adopted your solution; what impact is it likely to make to your business? And what are the parameters to measure that? The solution may be expected to generate outcomes like direct revenue growth through an increase in customer base; or remedy a loss-making business process.Section 9: BudgetThis section helps you evaluate and compare the proposed solution to any alternatives, based on economic feasibility. What are the implications of not addressing the problem? If the proposed solution is applied, what benefit it may bring to business in monetary terms? What budget may an organization allocate to experiment, learn and validate any assumptions about the proposed solution?At the end of this exercise, you may expect some of the following outcomesA high-level roadmap for your productA Shared understanding of the problem and solutionStrategic goals for the businessIdentified users and customersAlternative approachesA vision of a solutionOnce you have gathered your thoughts and have developed a shared understanding, it's useful to summarize it and form a vision that group can stick and look up to in the course of building the solution.Vision statementA concise, compelling and unambiguous vision helps the team to remain focused on its product goals. A vision should define the product objectives, its intended customers, value proposition and differentiating factor from competitor's product, or a predecessor product or workflow that you intend to replace.The elevator pitch mentioned in Geoffrey Moore's book "Crossing the Chasm", is a popular template to define a product vision.TemplateConstituentsTarget customerDefine the target customer for your product. If you have used an opportunity canvas to explore your users and customers, those will go here.ProblemSummarize the core challenges faced by the customer.Product nameWrite the name of the product. You don't need to spend too much time on choosing a name at the beginning. Just put an identifier codename.Product categoryDefine the type of the product. A website or a mobile application or service, as applicable.Key benefitsMention the key features of your product that align with the value desired by the target customers.AlternativeName and comparable feature of a product that you are competing against. In case your product is meant for internal consumption and replaces either a manual process or a legacy application, describe that here.Key differenceExpress how your product is different from the competition and highlight the benefits.ExampleSummaryIn summary, the tools like Opportunity canvas and Vision statement help all involved in product discovery to identify customers, define key objectives and measurable outcomes through collaboration and shared understanding. The opportunity canvas takes you through a journey to explore and discover the challenges and solutions, and helps you define a product roadmap. The vision statements, on the other hand, lets you summarize your key objectives in a concise, unambiguous way to keep you focused.Hope you enjoyed reading the article. Please share your views and feedback.
Rated
4.0
/5 based on
2
customer reviews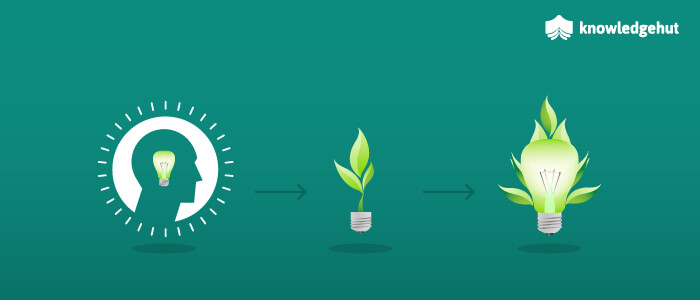 A Perspective Of Project Management And Product Management
By
lorraine ong
For those who have had experiences working as a project manager, the concepts and activities of project management come very natural. Project management practices have been around since ancient times. As early as 2570 BC, there were records of project managers doing the planning, coordination, and construction for the Great Pyramid of Giza. The history of modern Project Management is said to have started around 1950. Today, it is largely popularised by accredited bodies such as the Project Management Institute (PMI®️) - Project Management Body of Knowledge, PRINCE2®️, etc. Interesting things to know about Product Management  Product management came as a more recent development. It was started by Neil McElroy in 1931 as a memo written to justify the hiring of more product managers. In recent years, product management had been infiltrating the Infocomm and Tech industry through the development of methodologies such as Scrum and Agile Manifesto. Comparing the two roles and practices, there are often misconceptions that Product Management and Project Management are interchangeable terms. That is to say, a Project Manager role is similar or interchangeable with a Product Manager role. Project Management vs. Product Management Perspective Let's try to identify the differences between the two by first looking at the definitions of Project Management and Product Management. How does "project" differ from "product"? The term "Project" as defined by PMI's guide to the Project Management Body of Knowledge is- "A temporary endeavour undertaken to create a unique product, service or result. A project is temporary in that it has a defined beginning and end in time, and therefore defined scope and resources." Whereas the term "Product" refers to- "A service or an item offered for sale in the market. The value of a product depends on the market, the quality, the marketing and the segment of audiences that is targeted. Each product has a lifecycle after which it needs replacement or upgrade of features." From the above definitions, a project and product are different. For illustration purposes, a project is similar to someone performing a "task". The task is bound by a timeframe and has a defined scope and resources. A product, on the other hand, is the output of the project or task. It is like the goods or services produced as the output to the work performed on the task.Which is better - Project or Product Management?It is very difficult to tell. But having both the Product Manager and the Project Manager at the team level will contribute to the successful completion of product in a positive way. It is not about choosing the best. Both the Project Manager and Product Manager are equally important for yielding a long-term business success.Let us now explore further into the roles and responsibilities of Project Management and Product Management.Comparison of Project and Product Management According to Blackblot Product Manager's Toolkit (PMTK) Methodology, "Product Management is an occupational domain which contains two main disciplines. They are the- a) Product Planning andb) Product Marketing. Product Planning is focused on knowing the customers well and being the advocacy of the customer. It is an ongoing process of identifying and articulating market requirements that defines a product's features set. Product Marketing is about knowing the business value of the product. They refer to activities aimed at generating products awareness, product differentiation and demand." In the same context, PMI's definition of Project Management refers to "the application of several techniques, skills, knowledge and tools to ensure that the project is able to meet the requirements."Therefore, there are even more distinct differences between the project and product manager in terms of roles and responsibilities of a Project Manager as compared to that required for a Product Manager. The Product Manager's role is focused on delivering value and increasing the intrinsic value of the product. To do these, the Product Manager need to get to know the users of the product well. Also, the Product Manager should take on the roles of a business analyst in articulating and defining the requirements to the product team. He/She should also be a marketing specialist to promote the product and be responsible for driving usage and awareness. An important role of the Product Manager is also determining which features to roll out first and the time-to-market for the product. These skills are even more relevant in an Agile environment where there are multiple software releases and the role of a product manager is important in ensuring that the team is "building the right product". Lets see the comparison between the Project and Product management in the tabular form. A Project Manager's responsibilities is to organise the team to deliver the project requirements within the approved budget and resources given. The Project Manager is focused on the process and the application of the right tools and method to complete the predefined task or assignment within a certain timeframe. The Project Manager role is to ensure that the team is "building the product right".Hence in summary While transitioning from the project manager role to product manager, you need to keep one thing in mind-A Project Manager's role is to ensure that the team is 'building the product in a right way'. Whereas, a Product Manager's role is to ensure that the team is 'building the right product'. In essence, a Product Manager should work closely with a Project Manager to ensure better synergy and success in the implementation of the project or product. The project management and the product management roles do not overlap one another, but complement each other.  Both perform different functions and work hand-in-hand to ensure the delivery and success of the implementation of a project or product.
Rated
3.5
/5 based on
0
customer reviews