KnowledgeHut Celebrates 7 Years Of Continuous Learning And Knowledge Delivery
By
KnowledgeHut Editor
In its perennial pursuit of optimized learning and spreading the power of knowledge across industries, KnowledgeHut has grown a year older. Stepping into its 7th anniversary, the organization, widely looked upon as a towering body of knowledge and skills has turned out to be a stable and powerful hub for the industry elites. From its humble beginning in Bangalore, India, the organization has grown over the past 7 years to become a beacon for customized coaching and consulting. Right from its infancy, KnowledgeHut has been on an unfailing mission to upskill tomorrow's workforce.The directors of KnowledgeHut, Mandarapu Nagaraju, Mallu Subramanyam Reddy, are proud to celebrate the company's 7th year anniversary.Innovation is part of the company's story. Supporting the clients, KnowledgeHut has always applied value-adding innovative ideas with updated methodologies. The productive team with full of professional drive, innovative ideas and creativity have worked endlessly this whole time to successfully achieve KnowledgeHut's key objective- becoming the standard of excellence in the market.Words by our Co-founder and Managing Director- Subramanyam ReddySubramanyam Reddy (Co-founder and Managing Director of KnowledgeHut), shared some experiences and flashbacks from the history of KnowledgeHut. "The company was founded on July 19th, 2011 with just 10 staff members. The past seven years have been very successful. We had a clear vision for the organization and knew our goals and where we wanted to stand one day. We were always able to deliver at the highest quality and had the equipment and skills to overcome the issues and risks when faced and are very much exultant about our future as the organization to go miles ahead as a Global education provider."The journey so farAchievements we are proud ofKnowledgeHut has been active in India for 7 years with its headquarters in Bangalore. More than 240 professionals are based in the Bangalore and Hyderabad offices working primarily over 250 professional training courses for the software management and development.Over these past 7 years, as we have certified over 1,20,000 professionals with unique learning opportunities, our global footprint has grown considerably. With more than 500 subject matter experts across 70 countries, KnowledgeHut now conducts classroom training, online training, and corporate training facilities that serve professionals everywhere.Here is a glimpse of what our students said about KnowledgeHut and how our courses have helped them flourish in their careers.It was not devoid of challengesWhile KnowledgeHut is currently undergoing a major organizational change since partnering with many accredited bodies, it is certainly worth mentioning how our efforts are going thus far.  KnowledgeHut's director, Mandarapu Nagaraju has reportedly been studying the way KnowledgeHut is organizing, both internally and externally, and made some major changes to how their training program works by analyzing all the things they are doing,."Losses are part of trading, we learn something from them and move on. Definitely, there will be losses as long as there are risks. We believe that there will be no profits if the day ever comes when there are no risks at all" said Mandarapu Nagaraju.KnowledgeHut's Vision for 2018Expand services and facilities into at least 100 countriesEnhance certification coursesContinue to focus on software trainingEnhance value-added servicesGrow business through staffing and recruiting platformCapital GrowthProfits are the key to a company's success. They renew the capital and keep and attract the best people. It is our custom to share our profits with you all who helped in creating them as profitability is paramount to our future.Secrets to KnowledgeHut successIn the minds of people, delivering a consistent and uniform training is one of the most important secrets of the company success. The firm's success has been laid solidly on three pillars: its leadership, its culture and its people.Great companies embrace great leaders who go on to secure a place in history. KnowledgeHut has been run by corps of extraordinary ability and vision. And while coming to competitors, clients, former employees, or partners, the conclusion is always the same i.e KnowledgeHut always recruits the highly talented people in the industry, seeking out the most ambitious and brightest employees who will fit into the province of its culture. That culture, widely replicated across the industry, has been the blueprint for the company's success and has remained unique.KnowledgeHut LikelihoodsDuring the period 2018-2022, the global special education teacher training is poised to grow at a CAGR of around 3.77%.The global e-learning market is predicted to reach $325 billion by 2025 to reach approximately $325 billion USD.The fall in the training cost for employers is helping the corporate e-learning market develop consistently at a CAGR of around 11% by 2022.From the above statistics, it is predicted that KnowledgeHut might become the primary choice of all the major corporate clients for training and consulting services across the globe.Let's celebrate this grand event togetherWe have reached yet another milestone in our journey of reinforcing your knowledge and skills on your professional career journey. And by 'we', we mean you and KnowledgeHut. It's been 7 years and it's time for us to celebrate together.On this event, the company has decided to offer some specials offers for you professionals and students. We are offering up to 10% cashback on all our courses. Avail the amazing offers before August 31, 2018, and become an expert in your dream field.Our discounts and couponsE-learning | Get 99% off on e-learning materials | Coupon Code: KHELEA7Seminar | Get 70% off on Live Conferences | KHCONF7Course | Get extra 7% off on all non-certification courses | KHCOUR7Webinar | Get free 7 months access to webinarsMeetups | Avail free meet-ups for 7 months (limited to India)Blog contribution | Participate in the contest and win rewardsSuccess story | Participate in the contest and win rewardsThe company truly appreciates the loyalty of the workforce and we are especially fortunate to have those personnel whose professional activity at KnowledgeHut lasted over 7 years. "Without the help of the best team, the best infrastructure, and the best SMEs, it is impossible to set up a successful training institute delivering services worldwide," added Mallu Subramanyam Reddy.With astute business-mindedness and level-headed leadership running through its leadership team, KnowledgeHut's success in the recent past is not surprising and is a force to reckon with in the race of training leadership worldwide especially in India and the US.
Rated
4.5
/5 based on
2
customer reviews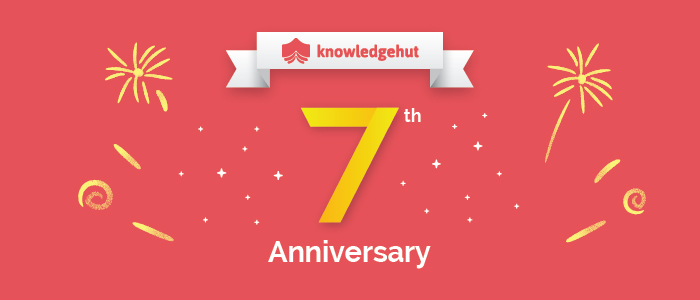 What is the Difference Between PSM1 and PSM2?
By
Elizabeth Harrin
Many of our students want to take a recognized certification to show that they have the skills, knowledge, and experience to excel in the role of Scrum Master.  A popular choice for people wanting Scrum certifications is Professional Scrum Master™. Certificate holders are entitled to use a logo to identify their achievement, along with the certification. If you've seen these, or you have colleagues who hold the certification, you might be wondering what the difference is between the two most common levels: PSM I and PSM II.In this article, we'll explain the concept of PSM I vs PSM II so you can choose the right option for you at this point in your career.What is PSM™?PSM™ is Professional Scrum Master, a certification scheme maintained and managed by Scrum.org.It is made up of 3 levels.PSM I: for those who wish to demonstrate a fundamental level of Scrum mastery.PSM II: for those who wish to prove their underlying knowledge of Scrum principles and show that they can apply these in the real world.PSM III: for those who hold a deep understanding of Scrum practices and can apply them in a variety of complex organizational settings.We're focusing today on the first two levels as these are the most common. At the time of writing, there are nearly 160,000 PSM I holders and the number continues to grow. Figures from Scrum.org show that only around 1% of PSM I holders go on to take the PSM II assessment, which means this certification can really set you apart from the competition.As more and more projects choose to use Agile and Scrum techniques, there is a growing demand for people skilled in these approaches and who understand the principles required for successful delivery.Core Differences Between PSM I and PSM IIPSM I is perfect for people who want to understand the basics of Scrum thoroughly. The training and study required prior to the assessment make sure that you are comfortable using internationally recognized terminology for Scrum approaches.The assessment tests your ability to understand the Scrum Guide and the concepts of applying Scrum. This level gives you the fundamentals in a way that you can evidence and use.PSM II is the next step for people who want to take it further. It goes beyond being able to evidence that you understand Scrum, and shows that you can use it in the workplace.PSM II holders have a deep knowledge and understanding of the Scrum principles and processes. They understand what sits behind the Scrum framework. And they can apply it all in a complex business context to help drive delivery.Both certificates are industry-recognized and demonstrate your ability to act in the role of Scrum Master on a Scrum team.PSM I focuses on the 'material knowledge', whereas PSM II focuses on the 'practice and real-world situations'.Differences Between PSM I and PSM II Subject AreasAs you'd expect the two certificates do cover different topics. PSM II covers more content and looks at additional areas for Scrum Masters.The table below shows a summary of the categories tested in the assessment by PSM level.Here is some more information about each of these category areas.Scrum FrameworkThis topic covers the foundational knowledge of Scrum theory and the major concepts like roles, rules, and time-boxing. This category draws heavily on the Scrum Guide. Scrum Masters not only have to know these details, they also have to be able to explain them to others and facilitate their use on the Scrum team.Scrum Theory and PrinciplesThe questions in the assessment that relate to this topic will test your understanding of the theory of Scrum, principles, and values.TeamsThis topic goes in-depth into the working of cross-functional and self-organizing teams. Scrum Masters need to understand how to get the best out of team members through collaboration, cooperation and continuous reflection and development.Coaching and FacilitationYou'll learn how the role of the Scrum Master is fundamentally different to a project manager or team leader. Questions on this topic will test your understanding of how to coach and facilitate teams to help them do their best work.Done and Undone (PSM II only)This category tests your understanding of what it means to be 'done'. This underpins the Scrum purpose of creating in increments.Maximizing Value (PSM II only)Questions on the assessment drawn from this category look at your knowledge of the role and responsibilities of the Product Owner. This person is responsible for maximizing value, and you can best serve him or her as a Scrum Master if you understand the principles of optimizing for value.Product Backlog Management (PSM II only)The product backlog is the source of work for a product and backlog management is an important aspect of the Scrum team's responsibilities.Scaling Fundamentals (PSM II only)The questions in the assessment that link to scaling test your knowledge of how to scale Scrum in your environment while maintaining technical excellence.Prerequisites for PSM I and PSM IIThere are no prerequisites for candidates who wish to sit the PSM I online assessment. However, it makes sense for you to have done some Scrum Master training so that you have a solid understanding of the fundamentals and the terminology used.PSM I is a prerequisite for taking the PSM II assessment. The second Professional Scrum Master level builds on what is assessed at Level 1, so you need to have successfully taken and passed the PSM I assessment before moving on to the PSM II exam.PSM I and PSM II: Exam DifferencesUnlike some Agile and Scrum courses, there is an online assessment – you can't simply turn up to the training and walk away with a certificate. This is what makes the PSM certificates so valuable. Employers know that candidates who hold these certificates can use their Scrum knowledge and apply it in situations, and have achieved at least the minimum pass rate on an exam to test exactly that.As we've seen, the two Professional Scrum Master certifications cover different topic areas in the assessments. There are other differences in the exams too.The table below summarizes the differences and similarities between the PSM I and PSM II assessments.Summary: Scrum Master CertificationsPSM I and PSM II build on each other. While there are differences, they reflect the knowledge and understanding that you have to have at each level. As you'd expect, PSM II builds on what is assessed at the PSM I level. This makes both certificates complementary to each other and a perfect way to advance your career as a Scrum Master.Both certificates have high industry value amongst employers, especially in the IT industry and the area of software delivery. If you work in these fields, and you operate in Scrum teams, having a Professional Scrum Master certification will show your employer that you are committed to professional development and to getting the best possible project results for your business.Find local courses close to you in our online course catalog. You could soon be on your way to a new career as a certified Scrum Master.
Rated
4.5
/5 based on
3
customer reviews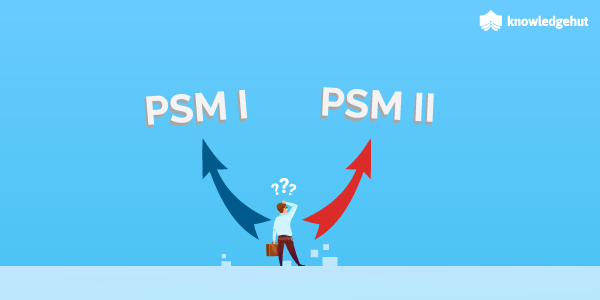 What is the Difference Between PSM1 and PSM2?
Many of our students want to take a recognized cer... Read More
Big Bang and Phased approaches – How to do it, and what to expect?
By
Tanisha Joseph
The three most popular frameworks for organizational transformation or projects (having multiple teams) are Big Bang, Phased, and a blend of these two approaches.While Agile itself advocates phased delivery for faster realization of Return on Investment and continuous feedback, it is surprising that to get there, one of the popular approaches is Big Bang implementation approach. I have been in both type of transformations and my experiences (both personal and professional) with both are given below.I have a daughter with terrible eating habits, and I wanted to introduce her to new food, and that's when I considered the two approaches in my real life scenario.How Big Bang worked in my project:Big Bang – Here all changes are implemented in the bang. All tool changes and process changes everything go together, and often this comes with a lot of confusion and resistance on the team floor.I was a team member when my team transformed through a Big Bang methodology. Our Agile coach gave us a 2 days' crash course on Agile and Scrum, and one-day training on ALM tool and its discipline, and we started Scrum. This change brought in a sudden sense of insecurity and fear among us, we were scared of failing. We were all talking and complaining. But we knew that the change had to be accepted since there was no fallback option. In a few weeks, we were in Agile –and we were using the tools effectively, this could be because the customer had a high focus on them, but it worked. Many still complained and looked for opportunities to compare or fallback.This went on till we started comparing ourselves with other teams which were non-agile. We realized that other teams around us wanted to be like us, they wished for the exposure that we were getting, and the speed at which we did stuff. Our place was suddenly the fast-moving and happening place with noise all the time, customer demos, calls and meetings, whiteboards and improvement plans. And from there it only went on to become better and with our team getting VCons and other infrastructural and visible changes, things just got better.How it worked with my daughter:Trying to convince her to try different foods normally came back with 'Yuk' or 'No'. One day, I told her that from now she has to eat regular food like everybody else, and there would be nothing special for her. To her 5-year-old mind, it sounded more like wartime, and she took the challenge well. She starved herself for 2 days and finally, she won.When your stakeholder decides to not cooperate, it is tough to get things moving, and if it is time-critical and you have a lot at stake, you might not be able to take tough calls.How Phased approach worked in my project:I was also part of a team which did phased transformation. This was a newly formed team which was just starting its journey in the project. We started 2 weeks' sprints with just a daily stand-up and Ad hoc assignment of stories from a well-kept backlog which was managed by the PO. No training was conducted, except a 30-minute training on the ALM tool essentials.In this phased implementation approach, we (few people who knew Agile) observed the team and based on their feedback introduced ceremonies. Team members brought in the role called scrum master (though they just called him a lead for all issues and coordination). The team members were all new and they required guidance before they could commit to any story and also to confirm if what they did was right, by the end of the first sprint we scheduled in Product Grooming and demo sessions. Sprint planning and Sprint backlog came only in the 3rd sprint, till then the team just took all they could.Retro was again suggested by the team not as a regular meeting, but as a monthly meeting to see what we should do differently, as the teams now saw that their suggestions were acted on, they were more than happy to suggest a formal meeting to have best practices added in. And all of a sudden in just 3 sprints we had all elements of Scrum. Team members were driven and self-organizing and they never wanted to go back to any traditional model for project execution.How Phased approach worked with my daughter:I started really small – tomatoes on pizza, and she liked it; then potatoes with rice, she liked it, cucumber salad also was welcome. But the problem with phased implementation plan at my home is that it went with a high degree of resistance and blackmailing, she knew that she had a fallback option. But she was not starving and that was a relief. But I really never managed to add much to her menu. She had her staples and even after almost 2 months, we just have around 5-6 more veggies added into the list.In both cases, my teams became Agile – At first with a lot of resistance but they were the perfect textbook Agile and they knew the whys and the direction. In the second, teams learned from their mistakes and brought in best practices until they were Agile. Here, only a push in the right direction by Agile experts/scrum master was required.We always knew the direction in both cases, it was just about who drove and at what pace.
Rated
4.0
/5 based on
3
customer reviews