Scrum Masters and Project Managers are not the same roles

I am going to talk about moving from a Project Manager role to a Scrum Master. Why do we need to talk about it? Because many people think they are the same thing with different artifacts or different language being used. They aren't.

You may be considering a change of roles from Project Manager to Scrum Master. You may be forced into such change as your organization is subjected to an Agile transformation. You may find yourself juggling both the roles and struggling with the competing agendas embedded in the two roles.

What I want you to get from this essay is an appreciation of the differences between the Project Manager and Scrum Master and some ideas about how the role of the Project Manager fits into Agile.

The benefits of being a great Scrum Master

The first and obvious answer is the huge drive to have an Agile delivery capability in almost every organization in the world. It's a hot new job and having these skills and experiences improve your employment prospects as you look for work.

While there are still more Project Manager jobs than Scrum Master jobs on the jobs boards, the number of Scrum Master and similar jobs continues to grow, while the number of Project Manager jobs appears to be steady, and perhaps even shrinking in some markets.

Additionally, more and more Project Manager roles require an understanding of and experience in Agile development and management methods, as project performance seems strongly correlated with the use of Agile methods.

So, getting good in-depth experience in Agile working is an important step in your professional development, especially if you are a Project Manager involved in technology projects. Doing a job as a Scrum Master is an excellent way to immerse yourself in Agile world and learn the skills, knowledge, and behavior that will help you be a great manager and leader later in your career.

But wait! There's more.

Many, many, many people who adopt the role of Scrum Master find their way into a new and fulfilling career. Scrum Masters and related coach type roles are inherently fulfilling for many people. Scrum Masters report a huge sense of satisfaction in being valuable team members and helping those around them grow in capability and deliver successful outcomes. Becoming a Scrum Master may be the beginning of a whole new career track for you.

Should a Project Manager be a Scrum Master?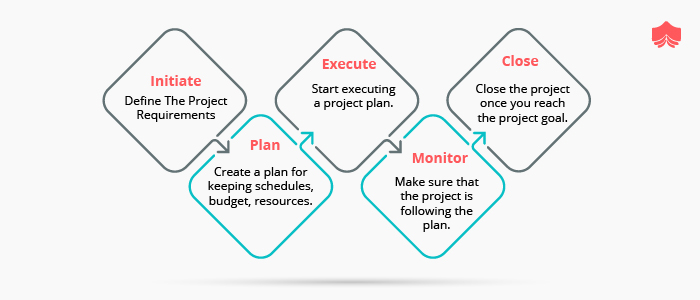 If you are a Project Manager entering the Agile world, you probably have the reasons to switch from the Project Manager role to the Scrum Master. You already have a definition of a Project Manager's role in your head. It is probably based on the PMI definitions around planning, monitoring, controlling and closing a project. Maybe there is something about the accountability for the outcomes, and using the project management industry's established methods and practices. That's all good and a great set of knowledge to have.

But what about a Scrum Master?

The best resources to learn what is Scrum Master, what a Scrum Master does are from reading the Scrum guide and from talking to people who have experience in the role, most of whom are very generous with their time and enthusiastic about sharing knowledge and experiences.

The actual description of the Scrum Master role is very simple, clear and succinct. The stories you get from the experienced people will help you see the complexity of those clear guidelines applied in complex situations.

The most important contributions of the Scrum Master role are enabling the team by helping them unlock value from executing the Scrum framework well, being collectively disciplined and organized as a team, and in spending time and energy clearing impediments to the team's progress.

The change in accountability

A Project Manager playing a Scrum Master role for the first time, would not be the first person to make the mistake of thinking the role is all about the process control. But it isn't. It is an enabler role.
As a Project Manager, you might hold accountability for creating a plan and for publishing progress reports against that plan to the Stakeholders. As a Scrum Master, you are accountable for enabling the team to produce a plan and publish progress reports.

See the difference?

You may end up being the person who grabs progress data and publishes it, but you are doing it in service to the team rather than to service your own delivery accountabilities. You may very little to do with publishing progress reports. Anybody on the team or the team collectively can perform that task.

Your job is to help the team understand the need for progress reports, to help them find useful methods to get the job done, and to find the discipline to consistently do the job well.

The Scrum Master is advised to use the Scrum framework as a tool to inspect and adapt to both the product demands and the capabilities of the team. As your team learns new things, they will prioritize the opportunities and make changes according to the way they operate.

You can help them identify the opportunities and implement them. There are several easy ways to access methods and tools to solve a variety of problems out there, both inside and beyond the Agile toolkits, but the team should not settle for any obvious best practice. Good practices should be used, not to be settled. Always seek better.
Tips for transitioning from Project Manager to the good Scrum Master

We have already looked at how your accountabilities change, but a Scrum Master won't succeed unless they approach the work with the right attitude. Each team is different, so you should always assess the expectations of the team and the role you play. Also, you will be able to bridge any gaps by using some fair core values based behaviors that people expect from a Scrum Master.

Servant leadership: The watchword!

The Scrum Master role is a Servant Leader role. The Servant leaders seemingly face a conundrum that 'how do I serve and lead at the same time'. The answer is that you lead some things with authority based on the expertise and knowledge. You also step aside and let others manage their things based on authority, experience, and roles.

For example the Product Owner in Scrum has positional authority on the backlog (that is supposed to be based on knowledge, but is also deeply positional.)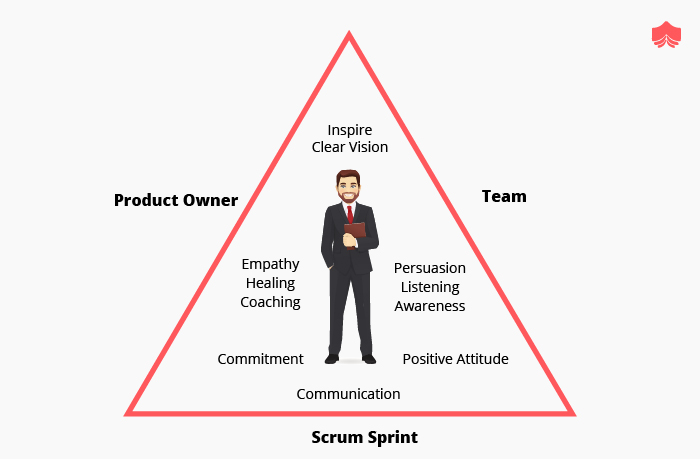 You are expected to bring an authority, based on knowledge and experience around the Scrum, team and system dynamics, and it should be valued by the team. To do this effectively you need to follow some tips for transitioning to the Agile Project Manager.

Additionally, you need to know-
How and why Scrum works
Why does each of the attributes of Scrum bring value?
What problems do they solve and why does that part of Scrum work the way it does?
You also need to know why Scrum parts work more effectively when it is executed integratively. Knowing only what to do leads to cargo cult practices and doesn't engender a learning origination that continually evolves.

New Scrum teams: Start with Big Bang?

If you are working with a team which is new to Scrum or Agile practices, as an effective Scrum Master you should also have some expertise in the way you roll in or implement the new Agile ways of working. Should you do a big bang implementation of Scrum, or roll in one practice at a time? Which one should you start with? Which next?

The answer will depend on the circumstances of the team and the Scrum Master should have enough experience and wisdom to have an opinion that the team value because ideally, the teams should be deciding how to roll in the practices.

Asking outcome-focused questions

An important operating method for Scrum Masters is to highlight issues and ask questions. When and if people express interest in the topic being raised, the Scrum Master may then offer advice and suggestion options. Collectively, the team should engage in the issue and decide what to do.

If the Scrum Master feel that the teams are going to make a mistake, you think about whether the mistake will be small enough to be safe and whether the team will take lessons from the failure. If you see risks, raise them and try to influence the down team with the different paths.

As you interact with the team, your experience and advice should become more valued by the team over time. You should build a consistent track record of helping them become a more successful team. You should not have to try to force change, although sometimes you will feel like you do, and some even rarer times you may feel you have to invoke authority from the management to force something.

The importance of feedback

Scrum and the most Agile methodologies rely very heavily on fast and transparent feedback. As a Scrum Master, you have an initial feedback system laid out from you in the form of the Scrum ceremonies. These are just the beginning though. You and the team should continuously look to tune and improve your feedback systems so that the team can continually find better ways of delivering better business outcomes.

Part of the Scrum Master's role might be to look at the feedback system, to help the team assess whether they are the right ones and to find better ones. Sometimes, a Scrum Master finds new ideas about feedback that a team might miss. The team members are all heads down building products and solutions and often prioritize 'the work' over 'the system'.

But a Scrum Master can bring an outsider's perspective, or might be more able to observe the wider system the team operates in. Don't be afraid of expressing your observations and ideas to the team where you have an insight that they don't have. That perspective can be very valuable. You will often be the first to see when a change needs to be made and can let the team know it's time to start thinking differently.
Getting feedback on your own performance
Have a plan for how you are going to grow and become great at the role. Pursue continuous incremental improvement by setting up regular short cycle feedback systems on yourself. Pause and reflect on how you are going and what you should do to improve. Do it regularly, and no less frequently than the sprint cycle.
Keep checking with the team whether they need help and what they would like you to help them with, and when you are done, check what they thought of your efforts.
Get experience, get training, get a coach or mentor and find a community of practitioners that you can connect with and learn from. Leverage the experience from others, as the people who do this work love to help others and make themselves generously available.
Good luck with the transition!