The Role Of a Project Manager in an Agile Environment
By
Mkateko Shibambu
Let us first understand the Project Manager's role in a traditional/waterfall environment. The PMBOK (Project Management Body of Knowledge) Guide - 4th Edition states that a Project Manager is known to be responsible for successful implementation of a project through the five stages/processes of a project lifecycle: initiating, planning, executing, monitoring and controlling, and closing the project – see figure 1. Included in these phases is identifying requirements, management of stakeholders and balancing the competing project constraints arising during the project. The project constraints include the: Scope, Quality, Schedule, Budget, Resources, and Risk An effective Project Manager is required to be knowledgeable about Project Management, apply this project management knowledge in order to drive their performance and that of their team, and have positive personal attitude as it will be spread out to the project team. These are key characteristics of an effective Project Manager. The Role of the Project Manager in an Agile Business https://t.co/NNVUV0lT4C via @BrightTALK #projectmanagement #agile pic.twitter.com/DdMBYMIq2A — Capterra Project (@CapterraPM) March 1, 2017 PRINCE2 (PRojects IN a Controlled Environment version 2) is another waterfall methodology and states that the project management project lifecycle and processes are: starting a project, initiating a project, directing a project, managing a stage boundary, controlling a stage, managing product delivery and closing a project – see figure 2. A Project Manager is responsible for ensuring that the team performs and delivers the product accordingly as initially defined with Management ( the Project Board). The Project Manager also ensures that there is clear requirements communication between the project board and the project team to ensure quality delivery. The Agile methodology seems to be emerging very fast with most organisations requiring to do away with waterfall and utilize Agile rather. For some organisations, Agile has proven to work well in the sense that implementation happens timeously in small chunks of releases instead of a big-bang implementation that has a high probability of failure if other detailed risks and issues are missed. The stages of Agile product development life cycle include: requirements gathering, planning, design, development, release, and track and monitoring. Agile aims at releasing small chunks of the full product in sprints (popularly defined in a two week period) rather than a big bang full release. The cycle is iterated until the full product is developed and released. I have worked in a fully waterfall environment, as well as waterfall but being so-called Agile, and I am currently working in a seemingly fully Agile environment. There are different roles in this fully Agile environment of which they include: Project Manager, Product Manager, Product Owner, Scrum Master, and others. These roles are a combination of waterfall and Agile roles although we call ourselves fully Agile. We – as a team call our environment fully Agile, absorbing this information from our organisation's Senior Management, who manage appointment of these roles.  A Project Manager works very closely with top management for strategic decision making. A Project Manager still maintains the role of being the sole responsible person for successful implementation of the quality defined product, and also supports the team throughout the iterations and shield them from distractions. Although there are different frameworks in Agile, the roles within Agile do not differ much, for example, the role of a Scrum Master. A Scrum Master works very closely with the Project Manager to close the communication gap between the project team and top management. A Project Manager manages project/product risks while the Scrum Master manages the team's performance and impediments. In waterfall, a Project manager works very closely with the delivery team while in Agile, the Project Manager works with the team indirectly – managing team communication through the Scrum Master. Although the Project Manager is responsible for successful release of a quality product, the Scrum Master is the one that manages the delivery of this quality product while working with the delivery team, since the Project Manager does not communicate directly with the delivery team. The Project Manager manages time delivery more than quality. The Scrum Master manages quality delivery of the product. The Scrum Master also manages impediments as well as the development/delivery team while the Project Manager manages risks and address them with strategic management.  Then the question arises, do we still need Project Managers in Agile? Although there is no Project Manager role in any Agile methodology, in real work life environments, we still have Project Managers. To differentiate the two roles, both are responsible for delivery of a quality product. However, a Project Manager works strategically with the management team (project sponsor, project owner/requestor, etc.) to define the product's epics, while the Scrum Master receives management defined epics from the Project Manager and work with the delivery/development team to break-down the epics into features, stories and tasks. A Scrum Master also manages impediments from at development team level and resolve what is possible in his capability. Impediments that are rated high are now channelled to a Project Manager to be managed strategically by the management team.   Although organisations that are going Agile see a need to diminish Project Managers' roles in their organisation, it will be challenging as there is also still a need to understand roles like Product Manager – which is a strategic role as well and might at times overlap with the Project Manager role, if they work together in a team to deliver the same product. Are Project Managers still required in Agile? According to my opinion and how things are working out in my organisation, my answer is actually yes! Project Managers are still required and must work closely with the Product Managers and Scrum Masters. Although there can be a confusion which can cause conflict of responsibilities between a Project Manager and Scrum Master at times. Figure 3 illustrates clarity of the Project Manager and Scrum Master roles.
Rated
4.0
/5 based on
2
customer reviews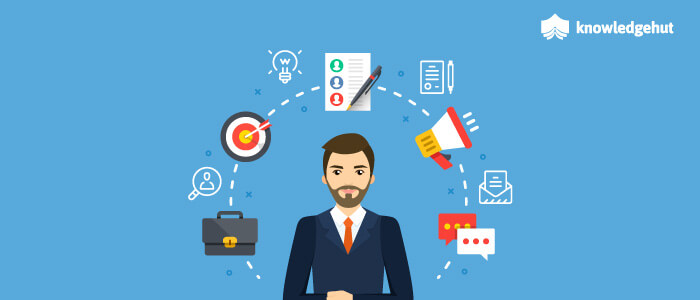 Effective Retrospectives : Agile Management
By
Ankit Goyal
Retrospectives have become a necessity in the world of software development. With things changing so rapidly each day, retrospectives are one of the few means to discover and identify the challenges and highlight the great achievements of a team. The way we need continuous feedback loop for our software products to get better each day, similarly, to create great teams, retrospective play a key role.   Retrospectives or 'Retros' as we call it have become a platform for teams to come up together and critically appreciate and review their own work. Many times, the intent of retrospectives is largely misunderstood, it should never be made a platform to point out mistakes of individuals or teams. Also, it should never be a means to compare individuals or teams. That will not only negatively impact the team's morale and performance, it will greatly influence the individuals within the team.   Tip: Think very well about the participants of a retrospective. For instance, if the team isn't matured enough they might not be comfortable bringing in points related to requirements in front of the PO or related to processes in front of the release manager. Ideally, there shouldn't be any qualms in any individual in talking about any aspect but it might take some time for the team to reach that level of maturity.   Most of the times retros are considered as a waste of time or ineffective by team members. We might even notice that during retrospectives individuals are not actively participating or are not bringing up the real concerns that we might see during sprint executions.   It is imperative to understand that retrospectives should be focused on the following key aspects-  Processes Product Environment These form the bases of identifying the key challenges and opportunities within the team during a retrospective. If any item that eventually doesn't impact any of the above can be set low on the priority for the team to work upon.   A concern may not necessarily be directly related to the above three but if we perform '5 Why Analysis' of the problem is, we may end up drilling down to the real area of impact and understand the real problem. There is a big difference between actual and perceived problem. The Scrum Master here plays a key role in facilitating the discussion which leads to identifying the actual problem.   For instance, a team member brings out that, "Retrospectives are a waste of time, we spend a lot of time writing retro items. I can work on my sprint deliverables and be more efficient." After performing a '5 Why Analysis' on this statement we can probably uncover the actual problem. An individual might feel likewise if, 'the team is overloaded and feels retros take away considerable work time', or 'the output of a retro is never worked upon, we never track the action items, hence it adds no value', or a combination of both. A probable solution for this could be an efficient capacity planning in the first case or through follow-up and active tracking of each action item during the subsequent sprints. Tip: The Scrum Master can coach the team into doing such analysis by themselves to understand the root cause of an issue. This will bring about the true value of a retrospective and will motivate the team to participate in them.   There is no single magic method for conducting retrospectives, it varies with the team's structure, size, and setup. Following are few of the many techniques that appeared interesting to me or have been used by me. Recurring Retrospectives   These are generally scheduled once each sprint, mostly after the end of a sprint, the whole team sits together and pens down the retro points followed by a discussion and defining action items on the key points. There are several techniques for these, and one can try what suits best for their team,   Went well / Did not go well / Things to try. Continue / Start / Stop Start / Stop / More/ Less / Keep  The idea behind each of these is the same, but how we execute them is different. It works well with co-located teams and brings out the key concerns and achievements of a team. The only challenge is that the entire team needs to think about all the key items for the entire sprint, one might miss a lot of those and the focus might get driven to the one or two major incidents which occurred towards the end of the sprint.   Tip: Ensuring that the team thinks about the entire sprint in totality, we can run through the sprint backlog before we start the retrospective. Focus on each story/defect that was worked upon, the key deliverable, and any challenges that individuals faced during the execution. It helps a lot to bring everyone into a similar thinking space.  Continuous Retrospectives This is a very innovative technique and is more effective than the recurring retrospectives, in terms of time and covering more ground. Instead of sitting together once at the end of the sprint, the team keeps putting down retro points as they encounter them or experience them during the sprint cycles.   These retro items can be either put on a board or dropped into a box as the team may agree to. Now, discussions of the retro item can also be done at regular intervals, or as soon as a specific number of items are identified or even in an ad-hoc manner based on the team's availability.   With continuous retrospectives, we ensure that nobody spends time thinking and dwelling on the past to write the retro items, everyone can put their thoughts in real time and ensure that most of the crucial items are captured as and when they occur.   Tip: For new teams, it is very important to first perform retrospectives together, that will help individuals understand the thought process and help team define common goals towards being a better team and making better products.   There is no one single best way for retrospectives, but until we keep in mind the intent and desired outcomes of it, any methodology or technique can help us achieve them. Software development today is not just about making world-class software products but is also about making great teams and individuals, and retrospectives are one great tool for us to achieve that.  
Rated
4.0
/5 based on
20
customer reviews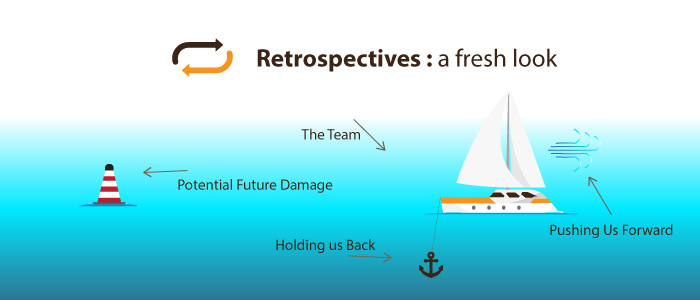 Effective Retrospectives : Agile Management
Retrospectives have become a necessity in the worl... Read More
Career Benefits of Scrum Master Certification
By
KnowledgeHut Editor
If your company is planning to adopt Scrum, the expectations will be higher in terms of increasing productivity, appreciating employee morale and getting financial rewards. One important aspect should be kept in mind in this context. Certain specific goals which you hope to achieve by virtue of Scrum, may not have absolute clarity in some cases, until the Scrum is fully implemented. In general, people do not have any idea about the benefits of Scrum, which is evident at the early stage of the transition period. Mostly you will find people who have knowledge of Agile management principle and processes. The best way to enhance your comprehension of the Scrum and its principles, along with its overall implementation, is to have an authentic certification. There are various certifications such as ITIL, Prince2, SAFe etc, which are implemented in organizations to achieve the project goals. Scrum training or Scrum certifications can be identified as one of the many courses, where employees are trained to become self-motivated and can be propelled to perform huge responsibilities. "If you are fine with yourself, you will definitely be fine with others", goes one of the popular sayings. It tells you the importance of self-confidence which will be steer you toward achieving life goals in a self-organized manner.   Benefits of Scrum certification:  Scrum certification concentrates on the importance of 'self-organization', which can result in the following- You can easily participate in the team activities and also, members can feel a sense of self-ownership. Employees can be self-motivated, which can help escalate team performance This training can let you create a work environment which is useful for company's growth. The knowledge and skills garnered can make the team immune to internal and external distractions.   Job Description for CSM:  CSM entirely falls under the category of Engineering. Certified Scrum Master can act as a project lead and facilitates the Agile methodology for the teams. CSM is also responsible for arranging the Scrum meetings and Sprint planning sessions CSM develops and maintains the Agile training, guide to entry-level engineers, and also ensures that the processes are lined-up with the goals. Certified scrum master works with a number of associates, including engineers, production employees, project managers, supply chain personnel, and logistics employees. CSM generally reports to the Engineering department head. According to the need of the CSM's employer, Scrum master have to work full time or overtime if required.    Salary in different cities in US:  Popular Cities Salary New York, New York $70,685 – $1,37,957 Seattle, Washington $71,907 – $1,31,710 San Francisco, California $81,894 – $1,46,277 Washington, District of Columbia $68,885 – $1,36,149 Atlanta, Georgia $57,929 – $1,22,558      Comparing Salaries among different companies:  Popular Companies Salary Amazon.com Inc $96,958 – $1,38,725 Capital One Financial Corp $73,830 – $1,20,355 Booz, Allen, Hamilton $67,117 – $119,230 Cognizant Technology Solution Corp $69,531 – $1,04,559 General Electric Co (GE) $83,763 – $1,26,111      Entry Level Salary for Scrum Master:  Job Profile Salary Software Engineer $70,398 Software Developer $59,701 Mechanical Engineer $60,001 Electrical Engineer $62,209 Financial Analyst $50,950      Senior Level Salary for Scrum Master:  Job Profile Salary Operation Manager $75,310 Office Manager $49,941 Executive Assistant $58,975 Director of Operations $106,933 General/ Operation Manager $75,639 Administrative Assistant $42,095 Chief Financial Officer $146,171      This is all about the Certification details for the Scrum Master course. This certification adds some amount of credibility to your profile, elevating your status in the project team as well as in the organization.
Rated
4.0
/5 based on
20
customer reviews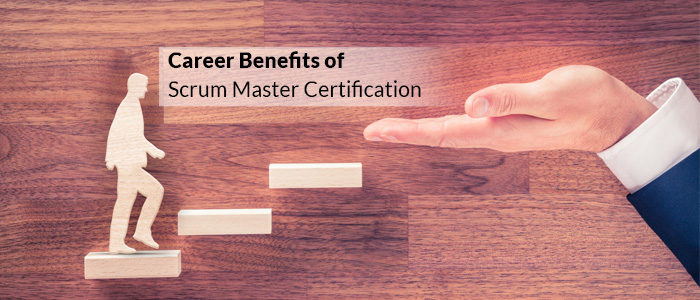 Career Benefits of Scrum Master Certification
If your company is planning to adopt Scrum, the ex... Read More