All You Need To Know About The Roles Of A Scrum Master
By
lorraine ong
1. IntroductionHaving worked on Agile projects for a while, I was surprised to find out that "Scrum" came from the process word scrummage, a word used in rugby sports. In rugby, scrummage refers to restarting the game where the players are coming close to each other with their heads down and gaining a possession of the ball. The players work together in a unified manner relying on their strengths in order to overcome and break across their opponents, taking incremental steps collectively as a team.Traditional waterfall approach as a software development methodology is successfully practiced over many years as a structured and proven method. It emphasizes a lot on proper documentation and proper process control. In Traditional waterfall methodology, the entire stage is completed before moving sequentially to the next stage. The method, however, is rigid to changes during the software development cycle.Agile software development methodology, on the other hand, is quite the opposite, it looks into ensuring flexibility and incorporating regularly users inputs as a way to build better user products.Scrum software development methodology is a subset of the Agile methodology. "Scrum" methodology was the brainchild of 2 Japanese Hiro Takeuchi and Ikujiro Nonaka. Who wanted to create "a flexible and holistic product development strategy where a development team works as a unit to reach a common goal." 2. Who is a Scrum Master?A Scrum Master is a facilitator of the Agile development team. He is not the project manager nor the product owner. A Scrum Master is not a position but a role.However, having said that it doesn't mean this role is less important than the role of a project manager. In fact, a scrum master is a crucial role in the success of an agile project.3. What does a scrum master do?Scrum Master is "A Servant Leader".  The roles and responsibilities of the Scrum Master include:Making sure the team follows the agile processes.Shielding the team.Facilitating Scrum Ceremonies.Championing information radiators.Working with stakeholders to get tools and training for the team.4.  What Qualities does a Scrum Master have?A Scrum Master does not need a particular type of qualification to assume the responsibilities.  However, he or she should possess particular qualities necessary for the role.Traits of a good Scrum Master are-a) Influential - able to convince others, have empathy and respect for people and showing by exampleb) Collaborative - seek to collaborate with others in the organization and not for self-gloryc) Observant - alertness to identify issues and problem areasd) Knowledgeable - not only on agile processes but has some technical and project management knowledge5. Roles and Responsibilities of the Scrum MasterSome organization practices rotation of Scrum Master roles among the team members, this is up to each Scrum Team.However, the roles and responsibilities of the Scrum Master are common:SM is the Agile framework custodian and process owner for the team.SM is a facilitator and Servant Leader who never discourage but encourages and expects self-organization from the Agile development team. SM builds close collaboration across roles and functions in the organization, works on matters collectively and is not individualistic.SM protects the team from distractions which includes both external and internal.SM removes impediments, so the team can focus on the development work and tasks.SM is not typically a manager or lead, but he/she is an influential leader who does not do direct command and control.SM is a coach, give the bits of advice to the team and discussed issues encountered.SM is an adviser and is equipped with technical and project management know-how, this is so that he/she understands the problems and be able to provide a proper guidance and advice to the team.6. Scrum master skillsThese are the essential skills a Scrum Master should have:Encourage a self-organising teamRemove barriers and Shield the teamEncourage Collaboration and Resolve ConflictsCoach and Advises the teamEstablish partnerships (team, product owner, stakeholder)Facilitate and is a Servant Leadera) Encourage a self-organizing team - The scrum master needs to know when to hold his views and keep quiet to allow the team to be self-organizing. That said he should be actively listening attentively to the team members inputs and learning points and guide the team to perform better in subsequent sprints.b) Remove barriers and shield the team - The scrum master should shield the development team from outside distractions. At the same time, the job of the scrum master is to remove any project barriers and impediments including resolving resource issues. Allowing the team to focus on their development works and tasks. c) Encourage Collaboration and Resolve Conflicts - The scrum master should have respect for people. He should encourage collaboration among team members and also across teams. He should be a collaborator who is able to resolve conflicts within and across teams by focusing on the scrum values of openness, respect, and honesty.d) Coach and Advises the team - The scrum master should read widely and coaches the team on agile processes. Other than being a teacher to the team to explain scrum processes clearly and enforcing the practice for agile. The scrum master should have technical and project management knowledge. Imagine if the scrum master is not able to understand when a team member raise a project issue how will he provide guidance on the right course of actions? then be able to coach and guide the team effectively and run constructive meetings.e) Established partnerships (team, product owner, stakeholder) - The role of the product owner is to push the team to deliver fast, while the role of the scrum master is to protect the team. However, the scrum master needs to know when to strike a balance and to build partnerships with others.f) Facilitate and be a Servant Leader - The scrum master facilitates the daily scrum, sprint planning, sprint demo, and retrospective meetings. He has no particular authority over the team members and is not their manager. However, the scrum master should put the needs of the team members before himself and serve as a Servant Leader.7. What are the benefits of having a Scrum Master Certification?Why should you be interested in becoming a Certified Scrum Master?According to scrumalliance.org based on a survey with about 5000 people in February 2015, 87% agrees that Scrum improves the quality of work life for their team. At the same time, 81% of Scrum Masters who received certification agree that it has significantly helped to improve their practice.Check our CSM certification training schedules in Top cities of IndiaCertificationPlaceSchedulesCertified Scrum MasterBangaloreView SchedulesHyderabadView SchedulesChennaiView Schedules8.  Scrum master learning path (how to become a scrum master)How to become a Certified Scrum Master (CSM®)?Step 1: Attend a 2-day Certified Scrum Master course or seminarStep 2: In 30 to 90 days, register online for the Scrum Master Accredited Certification ProgramStep 3: Upon successful registration, you will receive your Exam Access Code instantly onlineStep 4: Take the online test anywhere, anytime on the multiple-choice questionsStep 5: Get your lifetime and international valid Scrum Master Accredited Certification Document instantly onlineIn a meanwhile, you can take a glimpse of the Certified Scrum Master (CSM®) training at KnowledgeHut.9.  Scrum Master training and certificationRequirements for CSM® (from scrumalliance.org)The first step toward your CSM® is to familiarize yourself with the Scrum framework.Then, attend an in-person, two-day  (16 hour) CSM® course taught by a Certified Scrum Trainer® (CST®) where you'll get a comprehensive overview of how to organize and support a Scrum Team. After the course, you'll need to pass the CSM® exam. After you pass the CSM® exam and accept the License Agreement, complete your Scrum Alliance membership profile and enjoy the benefits of certification.The Certified Scrum Master Exam is conducted online. The exam consists of 35 multiple choice questions and to pass the certified scrum master exam, you need to get at least 24  correct answers. You can take up the exam only after the completion of two days of training. The test takes about an hour to get completed.Scrum Alliance allows a candidate to make two attempts on the exam. This is available at no cost. However, subsequent attempts after the second time will be chargeable.For people who are Certified Scrum Masters, the next step in the Agile journey will attain the Advanced Certified Scrum Master (A-CSM®℠) certification.In order to prepare for the Certified Scrum Master exam (CSM exam), you can refer this Scrum tutorial. This is a complete guide that will help you in preparing for the Scrum Master examination.Requirements for A-CSM®  (from scrumalliance.org)Attend a certified educational offering to get techniques and skills that go beyond the basics and mechanics of Scrum, expanding into interaction, facilitation, coaching, and team dynamics.Successfully complete all educator-designed components of an approved educational offering. This may include pre- or post-course work as deemed necessary by your approved educator to complete the learning objectives.Validate at least one year of work experience specific to the role of ScrumMaster (within the past five years).Hold an active Certified ScrumMaster (CSM®) certification with the Scrum Alliance.NOTE:  You may take the A-CSM® course at any time after completing your CSM® certification, but must have at least 12 months of Scrum Master experience logged into your Scrum Alliance profile before you can receive your A-CSM® certification.You can opt for the Scrum Mock tests which will help you in raising your confidence level of passing the CSM exam with an excellent scope. Click here for CSM practice test online.10. Benefits of a Scrum Master CertificationThere are many reasons why people take the Scrum Master Certifications and here are just some of them:Expand career options across industry sectors using Scrum and Agile methodologyExpand career options across industry sectors using Scrum and Agile methodologyDemonstrate the attainment of Scrum knowledgeMeet like-minded Scrum professionals and networking Continuous learningIf you are ready to encourage your team and advance your  Scrum career, then it is an ideal opportunity to become a Certified Scrum Master (CSM®). Get enroll for the CSM® certification course today and start preparing for the success.Begin your Scrum Master journey today!
Rated
4.0
/5 based on
22
customer reviews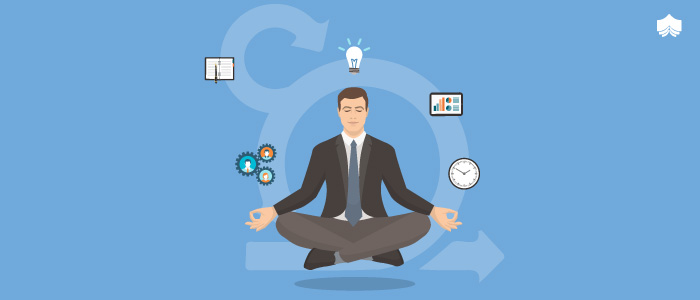 Top Agile Methods for Better Productivity
By
KnowledgeHut
When a Scrum development team works on the productivity of a team using the Agile methodology, the first thing that comes to attention is the metric used to measure how much work the team does in an iteration: velocity. On the contrary, using velocity helps a Scrum development team to determine a team's average capability on a normal sprint followed by how much they will agree to achieve in the next sprint iteration. The velocity is not preferred to determine the team's productivity as it is just a simple indicator based on past sprints.The thing that matters at the end is the result and what the team has produced. A team is not recommended to be pushed to fasten its velocity. In the end, the outcome might be unpredictable as the team might economize on acceptance testing, avoid fixing bugs, or minimize restructuring to reach the target velocity. The key to increasing the velocity of the team is to resort to focusing on optimal velocity over time instead of maximized velocity. This also determines the overall quality of the finished product. Here are the top Agile methods involved in Scrum to allow the team to be more productive over time. 1. Eradicating obstaclesOne of the most important duties of a Scrum Master is to get rid of obstacles early and throughout the development process. This begins with asking appropriate questions while User Stories are being written. This gives developers space and time to do their work. While they are working, a Scrum Master also protects the development team from any disturbances from the stakeholders.In situations when the team does get interrupted, it is recommended for the team members to contact the Scrum Master to get their queries and issues resolved. Having a clear and focused mind is the key to operating at the highest level.The most obvious step is to avoid distractions as they are the primary reason for decreasing a team's productivity. The team is unable to focus when they are asked to clarify why their productivity went down.2. Daily scrum meetings An efficient team always has a small group of professionals, the numbers can go to a maximum of 9. Anything more than that leads to communication issues and more consumption of time in meetings or huddles. A bigger team, in cases, can be split into two or more. A big team leads to more complications and misunderstandings and hence, is not a good idea. A larger team means more loss in information while exchanging thoughts and ideas and that will result in everybody in the team spending more time and effort to get any message or data across. 3. Team Capacity It is a known fact that all the team members must attend the daily scrum every day. The meeting can last for not more than 15 minutes every day to get an overview of the proceedings and the advancement of the undertaken work. All the concerns and ideas put across and need solutions during the meetings can be parked so that all of them can be addressed together. Any topic not related to the purpose of the meeting can be talked about at a fixed but separate time of the day.Furthermore, communicating with each other during the meeting will help in exchanging more information.4. Product backlog The backlog is the key to knowing where a product goes and what needs to be created on priority. So, everything in a project must be kept and properly maintained via a backlog. User Stories should have enough details and can be reordered in case of a change in priority. More accurate User Stories lead to less time consumption for the development team to understand them.An up to date and well-maintained backlog during an Agile project should have enough User Stories for at least one or two sprints.5. Constantly improving mindsetScrum is a continuous method that involves development because the whole method can be changed, not just the software. The point is to find something that requires alterations and to achieve it in the next sprint. This allows the team to tackle one issue at a time and move forward.Finding a clear move in the sprint retrospective to support the team is necessary. Someone must take ownership to act and make things work. This can be achieved by initiating small, easy actions that are less time-consuming first. During a sprint retrospective, it is recommended to take suggestions from each attendee and go for the most appropriate one. After that, a plan will be laid out to realize the chosen idea.6. Interruption bufferWhile running an application in production, it is necessary to keep maintaining and providing new features. However, there can be interruptions, like a bug that needs to be reported urgently or another team needing a developer for assistance. The point is, Sprints will be prone to interruptions, and provisions must be made to deal with these problems. A capable Scrum Master will log all these interruptions noting the number of interruptions, the time consumed in dealing with them and then add them to the next sprint.7. Have a vision of the task at handThe team works more efficiently in getting the deliverables when the Scrum Master already has laid out a blueprint to work on. This also includes having metrics and other relevant charts displayed, doing which will also let stakeholders and colleagues track the production rate.Refreshing the burndown chart daily and displaying the desired sprint result will reflect the customer or team satisfaction. Furthermore, a roadmap showing the working of the product will further enhance the vision of the team. There are multiple ways of sharing information to give everybody the idea of how things are going on while working on the product.To concludeWhen looking at the broader picture of the correct way to motivate a team to get the desired output, a successful team follows a very realistic and simple approach by using plain common sense that is instilled by the Scrum Master. Understanding how the team works and realizing the working style of each team member is one of the most important observations of an adept Scrum Master. It is a collaborative effort that cannot be done by one person but needs responsible efforts from every working member on the task. After all, it is not about 'Me' but 'Us' that helps in building a product successfully on time.
Rated
4.5
/5 based on
0
customer reviews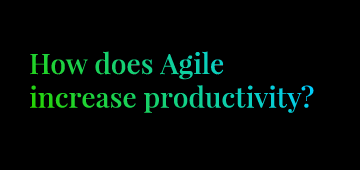 Top Agile Methods for Better Productivity
When a Scrum development team works on the product... Read More
Advantages of Agile Testing Methodology
By
KnowledgeHut
What is Agile Testing? As the name implies, agile course projects are executed very quickly and with flexibility. Agile methods involve tasks executed in short iterations or sprints.Agile Testing is also iterative and takes place after each sprint, rather than towards the end of the project. Testing courses iteratively helps to validate the client requirements and adapt to changing conditions in a better manner. As soon as the build is out, testing is expected to get started and  bugs if any should be reported at once. As a Tester, you must work with the team and share your thoughts on the client requirements at the beginning rather than towards the end of the project. Emphasis has to be laid down on the quality of the deliverable despite the short timeframe. This will further help in reducing the cost of development and your feedback will be implemented in the code which will avoid the defects coming from the end user. Advantages offered by Agile Methodology: The most significant advantage of Agile Methodology is the saving of time and money. There is less documentation required. Although documents help to a great deal in verifying and validating the requirements, considering the time frame of the project, this approach focuses more on the application rather than on documentation. Since it is iterative in its form, there is regular feedback from the end user so that any changes can be implemented as soon as possible. And because all phases of SDLC need to be completed very quickly, there is transparency with regard to the work done by each individual working on the project during each phase. Another advantage that Agile Methodology offers is that any changes or enhancements can be implemented without any budget constraint. These changes may necessitate some adjustment in the already allotted time frame which will not be difficult . Daily meetings and discussions on the Agile project  can help to determine any issues well in advance and work on addressing them. Quick coding and Testing makes the management aware of the gaps existing in the requirements or technology used, and they can try to find a workable solution for the same. Hence, with quicker development, testing and constant feedback from the user,  Agile methodology becomes the most appropriate approach for projects that are required to be delivered in a short span of time.
Rated
4.0
/5 based on
20
customer reviews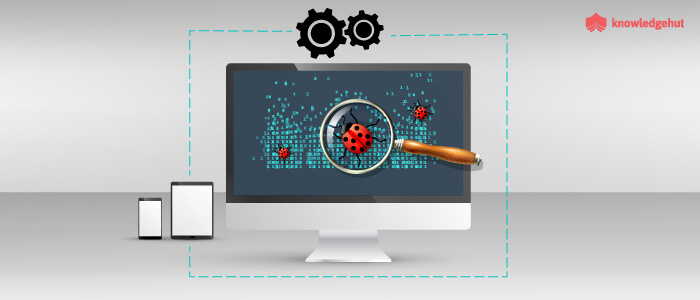 Advantages of Agile Testing Methodology
What is Agile Testing? As the name implies, agi... Read More