What is a CSM? Stage of Scrum today!

CSM stands for Certified Scrum Master. The CSM is a certification given by the Scrum Alliance, a non-profit organization founded in 2001. The CSM certificate is given to a person after attending a 2-day course in a classroom about Scrum and more especially the role of a Scrum Master.

The requirement of earning the certificate is to attend the class and to pass an online test (multiple choice quiz) afterward. The certification is not backed by proven Scrum Master's experience, rather it's a certificate earned by classroom attendance. For most professionals, the certificate is the start of the journey as a Scrum Master.

How widespread is Scrum?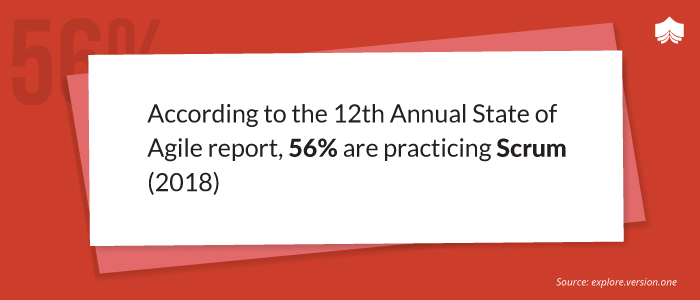 What are the important roles and responsibilities of a Certified Scrum Master?

The Scrum Master is defined as being a "servant-leader" for the Scrum Team. When you first hear the term that sounds a bit cryptic. The role is much about leadership, in a serving way, meaning the Scrum Master is responsible for the growth of others.

Scrum Master vs Project Manager

Typically, there's a misunderstanding and comparison between a "traditional" project manager and a Scrum Master. Where the project manager is occupied with the triangle Time & Scope & Resources (budget), and managing these to deliver on target.

The main responsibility of the Scrum Master is to maximize the value by using Scrum as a development framework. Moreover, the Scrum Master's role is inherently very people-oriented, while a project manager could manage a project very administratively or as well, take great care of the people involved. In Scrum, there are 3 actors: Product Owner, Scrum Master, and the development team. The responsibilities of developing, delivering, and sustaining products in Scrum are spread over those 3 roles.

Roles and Responsibilities of the Scrum Master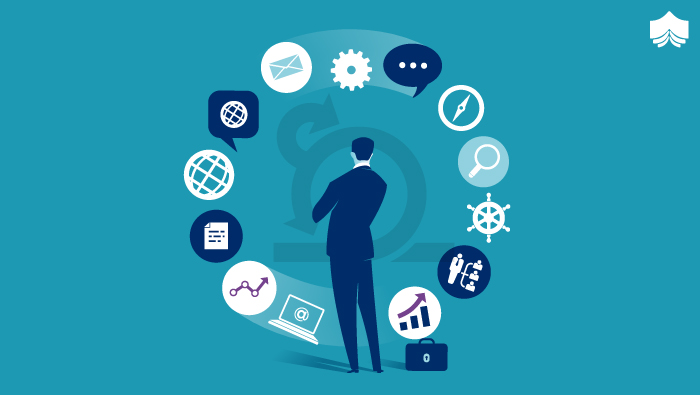 The Scrum Master is leading, and providing a service to 3 parties:
The product owner (and involved stakeholders)
The development team
The organisation (in which the development team exists)
The Scrum Master is responsible for promoting and supporting Scrum as defined in the Scrum Guide. Scrum Masters do this by helping everyone understand Scrum theory, practices, rules, and values.
The Scrum Master is coaching, facilitating, explaining, helping where necessary to ensure an improved practicing of Scrum - not only based upon the official Scrum Guide but mostly by living and being an example of what it means to be agile and live by Scrum's values and principles.
Who should obtain a Scrum Master Certification?
I'd recommend a Scrum Master Certification to anyone who's interested to better understand Scrum, and to anyone who has ambitions to take the role of the Scrum Master.

Scrum Masters can originate from many backgrounds - it's more about the person calling to become a Scrum Master and to grow from being a "good" Scrum Master to a "great" Scrum Master. Sometimes it is necessary to unlearn a number of practices and behaviors from the past. If you truly embrace the Agile mindset, you'll naturally grow in the Scrum Master's role.
Why become a Certified Scrum Master?
The Scrum Master Certification course will give you a better understanding of Scrum and what it means to be a Scrum Master.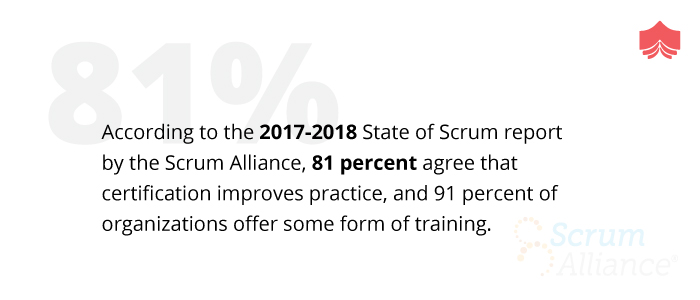 Scrum Master is the most popular certification, selected by 84 percent of respondents. The IT industry and recruiters are looking for people who are certified. You should form your own opinion if a certification is important to you or not - but it can be a kickstart to take up this role.
The most important is to understand that a certification gives a proof of attending a 2-day course and that you have the minimum knowledge to start working as a Scrum Master. Remember, Scrum is one particular approach (although very popular) to adopt an Agile methodology. You should also learn, live and apply the values and principles of the Agile manifesto.

How to get your Scrum Master Certification?
Given below are the Steps for earning a Scrum Master certification.
Find yourself a CSM course (in this case organized by the Scrum Alliance) - courses are organized worldwide. It is also interesting to look at who is the trainer. The course is a two-day CSM course taught by a Certified Scrum Trainer® (CST®) of Scrum Alliance.
After the course, you'll need to pass the CSM exam. After you pass the CSM exam and accept the License Agreement of CSM, complete your Scrum Alliance membership profile and enjoy the benefits of certification.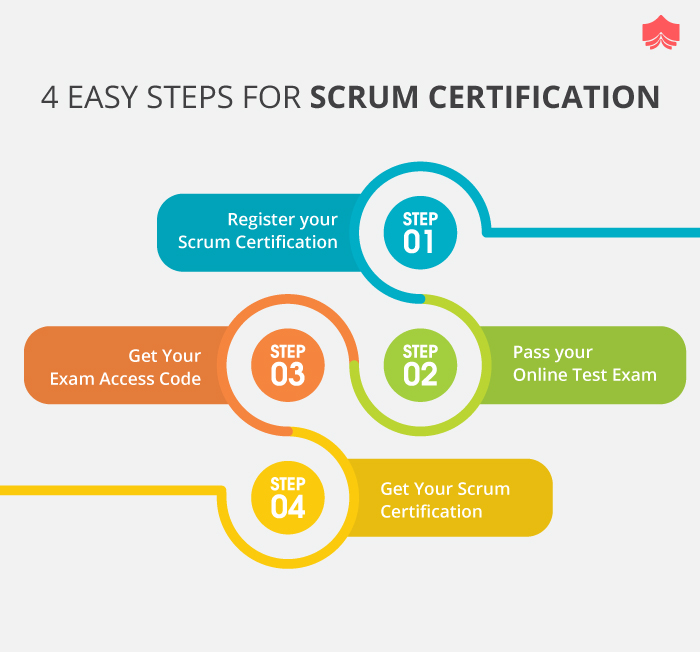 Note: The CSM license is valid for 2 years, after which you'll need to renew the license.
Certification Path to Scrum Master certification
From the perspective of the Scrum Alliance, there's a certification path. Previously as a Certified Scrum Master or Certified Scrum Product Owner, you could obtain a certification of a practitioner, entitled Certified Scrum Professional.
Recently, the Scrum Alliance has changed the certification path from CSM to Advanced CSM (A-CSM), with a corresponding classroom course about Advanced Scrum Mastering. Empirically, it was clear that a 2-day classroom course only covers the basic knowledge and techniques to be a Scrum Master.
The Advanced Scrum Master course comprehends advanced techniques such as facilitation. If you hold your A-CSM certification, you can apply to become a Certified Scrum Professional (Scrum Master). These certifications have a limited validity period.
Personally, I consider this a good thing, a certification is like a badge or a reward for specific achievement or body of knowledge at a certain point in time, and this is to be renewed periodically according to your professional experience.
What it takes to be an effective Scrum Master?
For me, being a Scrum Master requires competencies of coaching, facilitation and training.
There's a document describing 8 stances of a Scrum Master, I like this description as it illustrates there are several aspects to being a Scrum Master, different hats to wear. The 8 stances are Servant Leader, Facilitator, Coach, Manager, Mentor, Teacher, Impediment Remover, Change Agent.
The Scrum Master is constantly trying to detect opportunities to increase the effectiveness of the application of Scrum in the team and in the organization. Inspecting and adapting (constantly looking for feedback, and acting to improve using that feedback) is core to the Scrum Master's role.
Geoff Watts describes the characteristics of a Scrum Master as being RETRAINED: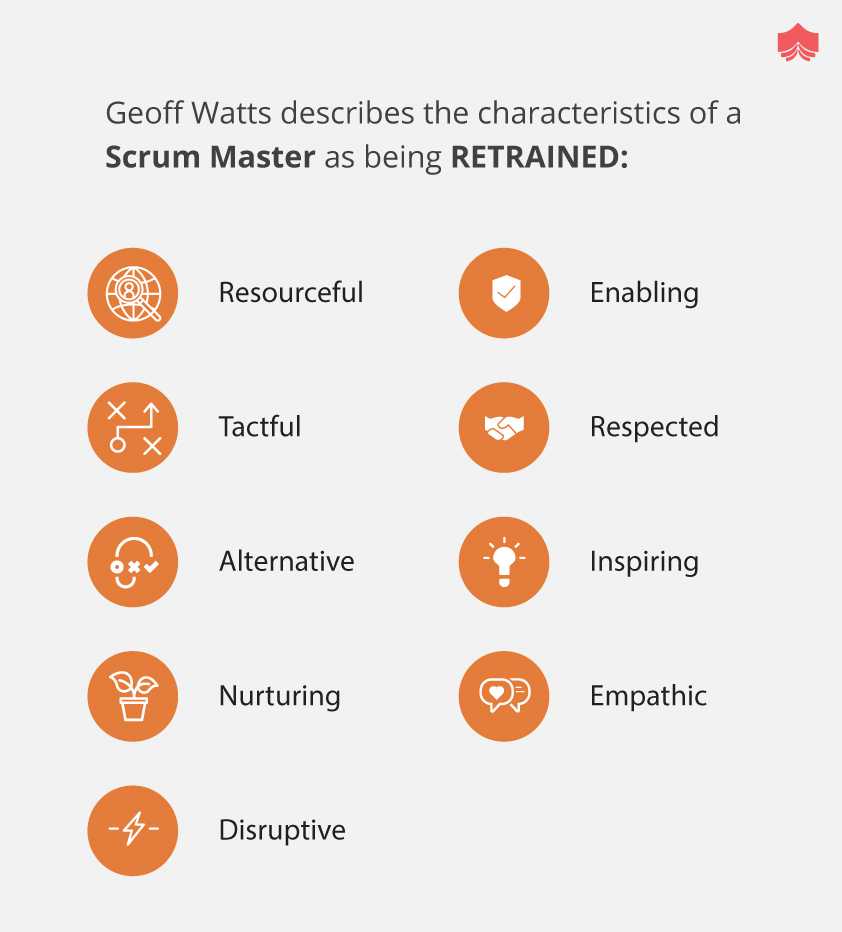 Resourceful, is creative in removing impediments
Enabling, is passionate about helping others
Tactful, is diplomacy personified
Respected, has a reputation for integrity
Alternative, is prepared to promote a counter-culture
Inspiring, generates enthusiasm and energy in others
Nurturing, enjoys helping teams and individuals develop and grow
Empathic, is sensitive to those around them
Disruptive, breaks the status quo, help create a new way of working
From which background people can evolve to be a Scrum Master?
There's no specific previous requirement to evolve to the role of Scrum Master. I have personally seen Scrum Masters who were previously:
Software development
Project manager (or any variation thereof)
Business analyst
Or with a completely different background; such as psychology\
Being in touch with your true self and be an example of change is the greatest asset to be a Scrum Master.
Top challenges for a Certified Scrum Master
According to me, the main challenge is to keep the application of Scrum simple, which means not to add additional tools, techniques, processes, actors, etc which will complexify the application of Scrum in an unnecessary way.
Otherwise, the challenges for a Scrum Master are not that different from other Agile frameworks or approaches. The 3 most significant challenges to agile adoption and scaling are reported as
(1) Organizational culture at odds with agile values (53%),
(2) General organizational resistance to change (46%), and
(3) Inadequate management support and sponsorship (42%).
A Scrum Master must be perseverant, diplomatic, empathic in his wording and doing.
The State of Scrum 2017-2018 report indicates similar challenges:
Organizational design and culture made it difficult to adopt and scale
Difficult to transition from traditional Waterfall
No clearly defined metrics to identify and measure success
Lack of executive management is not (anymore) a top challenge! This used to be one of the main reasons why Scrum and adoption were failing before.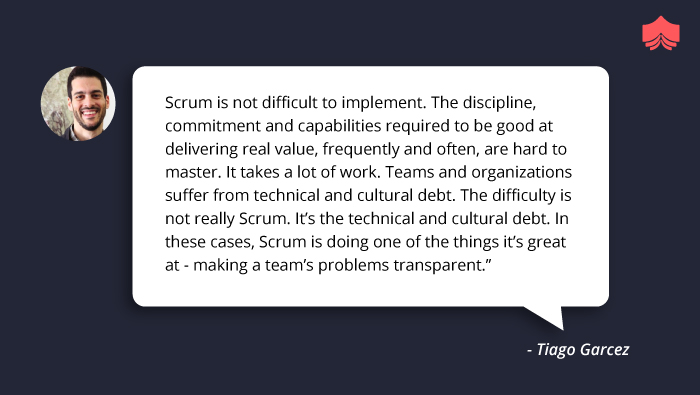 Career Path of a Certified Scrum Master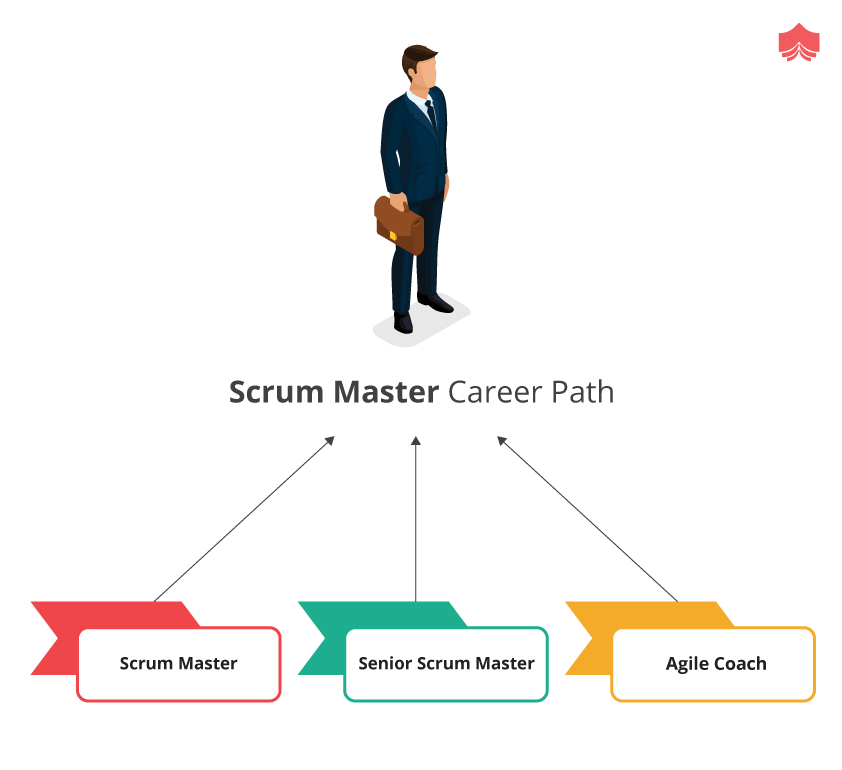 Scrum as a framework comprehends 3 roles: Scrum Master, Product Owner, and (product) development team, together they are the Scrum Team. As a Scrum Master, there's a long and bright path ahead of you to strengthen your knowledge, deepen your understanding and develop the different competencies of Scrum Mastership. And a Scrum Master job is the highest paid job, an average Certified Scrum Master Salary will be around $104,682/year.
For example, you can evolve as a coach, facilitator or trainer. The industry sometimes regards the next career step of a Scrum Master, to become an Agile coach. This is not necessarily true; an organization embracing Scrum for product development can function without the need of Agile coaches.
It is true that the focus of a Scrum Master can (and will) evolve. Depending upon the maturity stage of the team, a Scrum Master will focus a lot, in the beginning, to help (coach) the development team and the product owner, later the focus will shift to other teams and the remainder of the organization.
In essence, a Scrum Master has the goal to become obsolete! The Scrum Masters will strengthen the competencies of the Scrum team so that they can self-organize and self-govern, eventually without the need for every day help of a Scrum Master. A Scrum Master can evolve to become a Scrum team coach or a coach for multiple teams.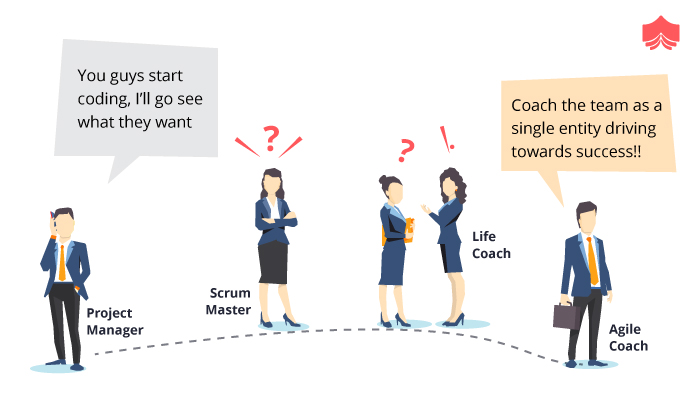 Scrum Master vs. Agile Coach
Nowadays, the position of Scrum Master is compared to Agile Coach, and many people in the industry self-claim the title. Any prejudgment set aside, there's nothing wrong with anyone's ambitions, but it's important to understand the similarities and differences between the scrum Master and Agile Coach.
A Scrum Master's main focus is Scrum - there exist other Agile and Lean approaches - but being a Scrum Master is about Scrum.
A Scrum Master also coaches, personal and team coaching is an important aspect in both roles.
A Scrum Master is a dedicated role, to one or multiple teams. An agile coach is typically by default involved in multiple teams.
An agile coach has a broader knowledge and experience of agile & lean philosophies and approaches - of course this is not excluded for the Scrum Master
A Scrum Master is also working on the organisation's level, this is by default part of it (and described in the official Scrum Guide). Organisations who limit the influence of Scrum Masters to the team and team only, will not gain the benefits of a Scrum Master. "A good Scrum Master helps a Scrum Team survive in an organisation's culture. A great Scrum Master helps change the culture so Scrum Teams can thrive." – Geoff Watts
Scrum Masters of several teams can form themselves a Scrum team - typically an agile coach could help the group of Scrum Masters to grow to work as a team - if needed.
An experienced agile coach can help to kick-off the application of Scrum in an organisation, together with senior management / leadership teams on enterprise level - in case the Scrum Masters don't have this experience or confidence.
Effect of Scrum on software development projects
The following is valued most by executives for Scrum-based projects (source: State of Scrum 2017-2018, by Scrum Alliance)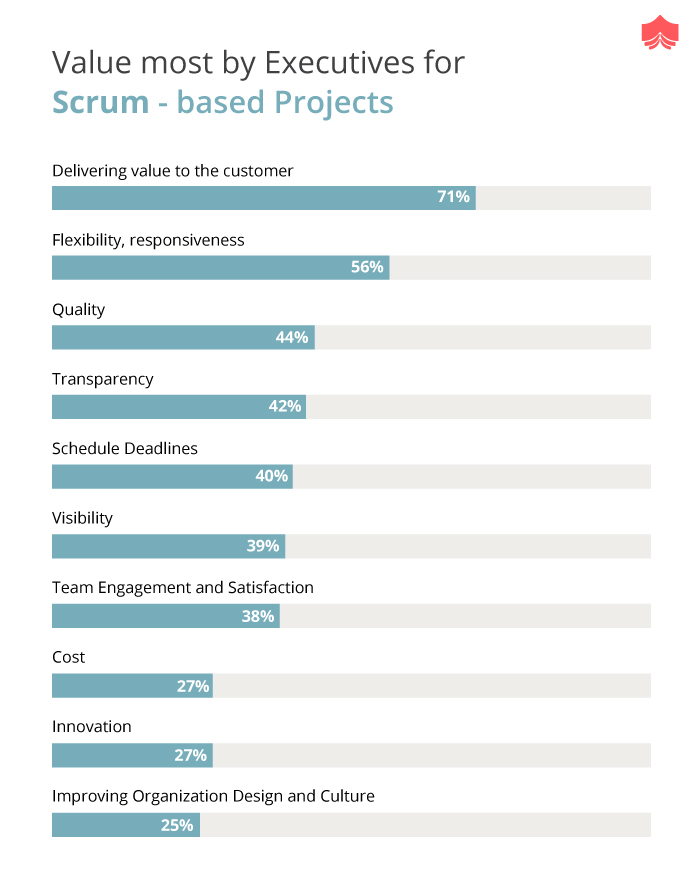 Comparison between CSM and other related Scrum Master
Next to the Scrum Alliance, there exist Scrum.org (founded by Ken Schwaber, one of the co-authors of Scrum). Scrum.org offers its own certification path for Scrum Master, called Professional Scrum Master (PSM), level I, II, III. For more info on this, read the article "Professional Scrum Master vs. Certified Scrum Master"
Demand of a Certified Scrum Master
A search on the website Agile Careers by Scrum Alliance show there are more than 1000 jobs requiring a Scrum Master certification.