INFOGRAPHIC: The Future of IT
By
KnowledgeHut
Technology is rapidly changing at a staggering pace. The rapid change of technology has driven an increased demand for highly competent IT professionals to meet the needs of the future. Many people now wonder what exactly these professionals need to know to prepare for this future.  In order to determine this we must look at the trends, technologies, and jobs that will dominate the landscape of tomorrow. IT Trends Shaping The Future       There are many mega trends are currently influencing how technology will be used in the future. For example, there is starting to be a greater connection between people and the internet. People now view the internet as more than a piece of technology but as a mental, social, and physical extension of themselves. This means they also expect to have access to technology everywhere and on any device. The "Internet of Things" is another major trend. The internet is now expected to be digitally linked to objects we use on a daily basis. At the same time big data is emerging providing new opportunities and challenges while artificial intelligence is putting computers in the position to make decisions. The shared economy is also creating a need for digital transparency and trust mechanisms that allow direct exchange of goods and services. People also now want to utilize 3D-printing and other technology to create physical materials on the spot. All of these trends are greatly influencing our current and future technology demands and needs.  IT Technology of the Future  Due to the current trends and advancements technology will look a lot different in the future. Here are some of the technologies that will be shaping our world in the future: Space drones: NASA has issued a challenge for designers to develop drones that can operate inside a space station. 760mph trains: PayPal, Tesla and SpaceX founder Elon Musk has been pioneering the new Hyperloop system. These "trains" can travel up to 760mph through a vacuum tube, propelled by compressed air and induction motors. With this technology passengers could travel between San Francisco and LA in 35 minutes. Using sound to fight forest fires: We all know that wild fires are a major problem in many areas of the country. Luckily, these fires will one day be fought by drones that direct loud noises at the trees below. Since sound is made up of pressure waves, it can be used to disrupt the air surrounding a fire, cutting off the supply of oxygen to the fuel. This technology can help fire fighters and ultimately save lives. Breathalyser cars: The US National Highway Traffic Safety Administration has developed devices that can monitor alcohol levels by sniffing a driver's breath or scanning the blood in their fingertips via the steering wheel. With the technology cars can be immobilized the car if levels are too high. Drivers who use this system could even be offered discounts on insurance premiums. Internet for everyone: Elon Musk is requesting permission to send almost 4,000 small satellites into low-Earth orbit. These satellites would beam back a high-speed wireless signal to everyone on the planet. This would provide wi-fi to everyone in the world opening use of the internet and technology to everyone. Personalities for robots: Google has obtained a patent on robot personalities. Owners could have a personality automatically chosen to match their needs, or select one based on a fictional character, or a loved one. These will definitely be the robots of the future. Self-driving trucks: Driverless trucks are cheaper to run than regular rigs. They drive more smoothly and use less fuel while computers never get tired or need breaks. They can also drive in convoys, nose-to-tail, to minimize wind resistance. This type of technology will most likely be the future of transport. Your brain print as a password: A team at Binghamton University, New York looked at the way volunteers' brain signals changed as they read a list of acronyms. Each person reacted differently enough for the system to predict who was reading the list with 94% accuracy. In the future a version of this technology could be used to verify who is using a computer. Your brain would ultimately be your password.  IT Jobs in the Future To take advantage of the trends and technologies identified here, we must also know what jobs will be in demand in the future. These include: Cognitive computing engineer/machine learning specialist: Do you remember IBM's cognitive computing initiative, Watson which became a "Jeopardy" champion? Cognitive systems are becoming a very large part of IBM's business plan and other companies are following. The demand for cognitive computing skills is growing and colleges are starting to offer courses and programs that address this need. Blockchain engineer: Many startups are recruiting engineers and developers who are familiar with the technologies behind bitcoin. They want people who have experience in cryptography, distributed systems, hash algorithms, and more. In fact, more than 200 companies and open source projects are seeking to apply blockchain technology to applications such as trading platforms , secure identification cards, and self-executing contracts. GPU cluster engineer: GPU computing improves application performance by offloading compute-intensive portions of the application to the GPU, while the remainder of the code still runs on the CPU. This advantage is key to companies like Facebook, China's Baidu, and Experian that deal with enormous data sets. Virtual reality engineer: Virtual reality is expanding beyond being exclusive to just gamers. For example, the New York Times, is one of the first newspapers to begin using virtual reality (and Google Cardboard) as a storytelling tool. Goldman Sachs predicts that virtual reality will generate $110 billion, compared to television's $99 billion, in 10 years. Internet of things architect: Everything is starting to connect to the internet of things. Verizon recently posted a job for an "IoT solutions architect." People who can work with this technology will be able to shape the future and remain in high demand. Computer security incident responder: Cyber security specialist has been an in-demand job for some time. Incident responders are the people who deal with the effects of an attack or an exploit. They understand security information and event management (SIEM) SIEM. combines a number of functions into a single system and centralizes event logs and other security-related documentation for analysis. The future of technology is definitely bright. Those who understands the IT trends, uses, and jobs of the future will remain in high demand. They will be the people who work with the technology that shapes the future of our world.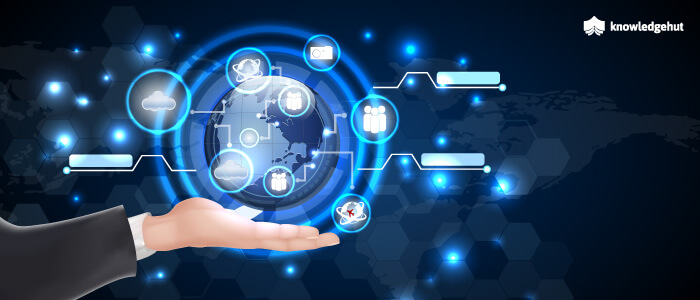 INFOGRAPHIC: The Future of IT
Technology is rapidly changing at a staggering... Read More
ITIL Service Lifecycle And The Stages Of Successful Implementation
By
Joyeeta Bose
In this age of fast and digitized world, if you just look around, you will find that almost all the businesses are dependent on quicker and more precise functioning. You can find the application of digital functions in every aspect of the company and trade that will help you achieve a detailed output. The end of the year 2018 will see almost a 30 percent increase in the usage of the Information Technology functions in large, medium and small-scale industries. This gives us the relevance in the field of ITIL. ITIL or Information Technology Infrastructure Library is the use and application of Information Technology Service Management in the area of business that will make the arena of trade much more manageable. In the year 2018, ITIL has become an indispensable part of the trade world with almost all kinds of trades and transactions that are dependent on the application of Information Technology one way or the other.   The main motto of ITIL is to provide quality output with precision in the finished results. Using the ITIL service in the scenario of the functioning of business-related organization saves much of the company's cost. This implementation has a separate course where you can be a specialist in IT. As an ITIL expert, you need to take the responsibility of the organizations that are still dependent on the manual discourse of functioning. The expert will be responsible for implementing the entire digital way of operation, transaction, interaction, and client to the business support platform and many more.  As per the words of Kaimur Karu who is currently associated with the ITSM of Axelos says, "The ultimate priority should be on delivering results. Everything else is just a means to an end." Fundamentals of ITIL and the complete stages are explained in the following video- Five stages of ITIL You can now easily understand the whole conceptualization and motto of ITIL. Soon coming back to the steps, there are five stages that are involved in ITIL. These are: Service Strategy of ITIL: First and foremost stage of ITIL consists of the instruction on how to implement and lay the foundation for IT services in a non-IT scenario or semi-IT scenario. On the part of the organizations, they will be informed about exactly which kind of implementation will help them to have the edge over their competitors. The IT departments would make the use of practical methods to describe the importance of IT in trade. Service Design of ITIL: After the successful implementation and inception of ITIL, the second stage now focuses on the design of the whole concept that will prove to be most beneficial for the most significant output. The efficient designs will help you to go for the perfection in addressing all the customer queries ensuring the highest level of customer satisfaction.  Service Transition of ITIL: With the implementation of ITIL, there comes a drastic change which could, in turn, affect the productivity. That is why this stage is involved with the systematic and planned implementation of the transition from non-IT or semi-IT deployment in a phased manner gradually so that it gets equally distributed and both business and customers get accustomed to the new order. Service Operation of ITIL: Now, after the successful implementation of all the changes, the next stage is to monitor if the new order is successfully able to function. The department of ITIL is to ensure that the new order is running smoothly and efficiently without any fear of loss or crashing down of the whole system. The department also provides hassle-free interaction between customer and business. Continual Improvement of Service of ITIL: After all these stages, the job does not end here itself. The ITIL expert should always keep on monitoring for any kind of error or discrepancy arising in the system. The expert must also be responsible for any kind of updates or improvements that are coming up with innovation every day.  Concepts of ITIL Analyzing the concepts of ITIL is a crucial factor in respect to the stages of the deployment in the real time scenario. The concepts that govern the scenario of ITIL are: ITIL provides the efficient service to all the clients or organizations who are seeking its help without any kind of financial risk or losses. The ITIL expert would provide a set of capabilities and resources that are used for the successful implementation of the program. The provider who is concerned with the provision of Information Technology will also provide the value and utility that will ensure the perfection in functioning by removing all the obstacles. The warranty is also offered for the reliability and the longevity of the performance. Board member of DevOps Institute Jayne Groll shares that " DevOps does not in and of itself have a single body of knowledge, so it does support agile, lean and IT service management." about the most effective chain of ITIL.   The specific objectives of correct output can be measured with respect to customer satisfaction is called the process that the whole function will be implemented. After that, you need to be very sure of the function that you need by the implementation of the ITIL. It is also essential to have the results that you desire from all these implementations. Case study for successful implementation Taking into account the example of a reputed Energy company, the successful implementation of ITIL is one of the examples how this company with its numerous head offices around the world in over 100 countries spread over six continents switched to the global centralized management system all by successful ITIL implementation. They have started this strategy from the year 2004, they have carefully implemented the plan for the overall and centralized communication to avoid the cumbersome process of collection of data and output from so many headquarters spread across the world.  Initially, 430 centers were consolidated into just four mega centers. Annually they set a target to reduce this distribution by 25 percent every year to gradually shrink to the centralized administration. Within three years, significant improvement in the sector of communication and functioning was observed saving up to 25 percent of costs increasing efficiency.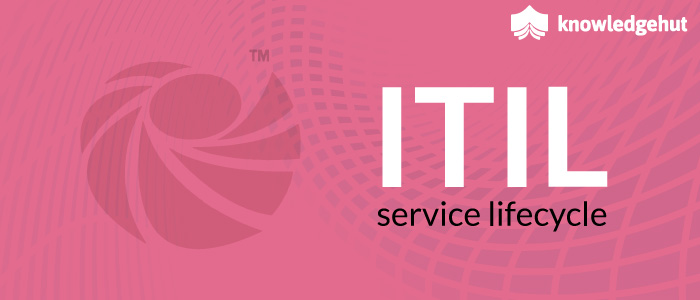 ITIL Practitioner – Things To Be Aware Of
By
Abhinav Gupta
ITIL stands for Information Technology Infrastructure Library and it is a set of libraries to help professionals cover different aspects of managing an IT Service project. Whether you provide a service as a vendor company or your product is marketed as a service to the world; in both cases, ITIL framework is suitable. Currently, Version 3 of ITIL framework is in existence and it contains 5 volumes dealing with Service Strategy, Service Design, Service Operation, Service transition and continual service improvement. This existing version known as ITIL V3 came into being in the year 2011. Initially, ITIL framework categorized the professionals into foundation course, intermediate level, expert level and master level. However, in the year 2015, AXELOS introduced one supplementary certification known as ITIL practitioner. This certification is meant to complement the professionals who are already on their way to become an Expert or a Master and in no way is it compulsory for them to clear it.  However, it will add 3 credit points to your journey of becoming an expert if you choose to add this to your profile. And it will add 15 points to your ITIL badge for professional competency development. Must-read primer on the new ITIL Practitioner Guidance via @stephenmann https://t.co/LDb46lcRfp @Joe_the_IT_guy pic.twitter.com/vmM9RX2kUO — Greg Sanker (@gtsanker) March 9, 2016 I am a newbie, please tell me about ITIL Practitioner level By the term newbie, I am considering anyone who has heard about ITIL certification framework, or might have come across some ITIL professionals in their network or official circles but does not know exactly what it entails. First of all, ITIL practitioner level was introduced by the governing council not only to add one stepping stone for the professionals who are familiar with the definitions and technical terms of ITIL Course, but also, to allow them the additional benefit of understanding how to apply these terms and knowledge in the real world. Practitioners are professionals who understand the ITSM [Information Technology Service management] framework, know how it fits the big picture and how to use it. These professionals are the ones who use this knowledge on a daily basis as part of their projects. In order to become an ITIL practitioner, one needs to clear the ITIL foundation exam. However, being practitioner level certified is not compulsory to attempt becoming Intermediate level certified.   What knowledge is contained in ITIL framework in general or for ITIL Practitioner? In version 2 of ITIL framework, there used to be a certification for "ITIL service practitioner"; in version 3, that has been removed and this ITIL Practitioner is different from that one. So do not get confused. Both are different from each other. Additionally, out of the 5 volumes of ITIL framework, Service strategy volume is considered to be the core of ITIL framework and once you develop the understanding of all 5 volumes, I am sure you will agree with me too. In the upcoming post, I will briefly speak about this point. ITIL practitioner exam consists of 40 scenario-based questions that you have to answer in the form of multiple choice questions within 135 minutes. This is an open book exam where you are allowed to carry the ITIL practitioner guide with you. You need to have 70% marks to be certified as ITIL practitioner. Once you subscribe to the course of ITIL practitioner, you will get access to ITIL core library providing you an information about planning to implement service management, ITIL practitioner guide and a toolkit containing existing publication, worksheets, templates, case studies, and scenarios. These resources will not only help you in clearing the exam, but will also prove useful to you in your day-to-day work.     Which job roles are most suited for the ITIL certified and how will it help me and my organization? As you must have understood by now, if you are working in a service-based, information technology industry then this framework is useful for you. But if you are working in any of these job roles then it is highly recommended to get ITIL certified: IT managers or Support staff Analysts Operations Managers Process owners Database administrators Consultants or Architects Service application developers It will help you in two ways: It will help you make informed and educated decisions about process, practices to be followed in your project It will increase the weightage of your resume, leading to better job prospects, especially for the UK-based clients. It will help your clients and company in a way that they will get the confidence that their project is in better hands, they can rely on you to provide a standard way of delivering the "service". So overall, it helps everyone. How can an #ITIL qualification help you advance your career? #ITjobs https://t.co/CT4aY8MoJf — IT Governance (@ITGovernance) January 25, 2018 Adopt and Adapt – What is it? "Adopt and Adapt" – Sounds like a mantra given by some great marketing guru or a lesson from elite Management class, isn't it? Well, it could be. But in this context, this is the guiding principle of ITIL. ITIL framework is one of the main proponents of this concept that states that once you understand a new or better practice, whether it is from ITSM library or from industry, then you adopt it in your project. But before doing so, you need to apply your domain knowledge, your existing constraints and your upcoming opportunities, to modify that practice to make it suitable for your needs. Since ITIL does not believe in the concept of one size fits all, therefore, adaptation is necessary. Else you are doomed to failure through the same means that you hoped to use for your success. While adapting, you also need to review your existing strategy, your transition plans, and your existing processes to know if there is a redundancy. And if such redundancy exists then you need to apply your critical thinking or even call for a brainstorming session and merge the processes into a single and a more effective way. This is "Adopt and Adapt" way of working for ITIL professionals. Lastly, what other benefits will I gain if become an ITIL practitioner? First of all, you will learn how to apply the knowledge of ITIL framework to the real-world projects on the ground. So in short, you will gain practical experience. And as we all know, theory and practice differ vastly from each other. One more benefit is that you will be able to help other individuals in your project and company to leverage continually and improve the service through measurements and maximize benefits by taking the right steps. And most importantly, you will be able to integrate well with the ITIL community and will be on a firm step towards your journey of becoming an expert or a master. So should I take this certification and become an ITIL practitioner? Yes, You should! If you are an Information technology professional dealing with service-related projects or products, then you should get ITIL Practitioner certified. KnowledgeHut is a certified and approved knowledge training provider to help you get certified. Contact support staff at KnowledgeHut to get enrolled. All the best!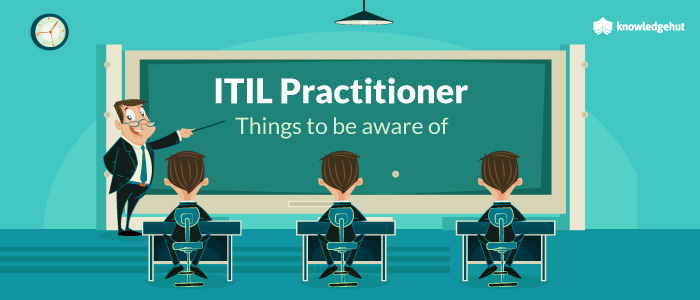 ITIL Practitioner – Things To Be Aware Of
ITIL stands for Information Technology Infrastruct... Read More