ITIL Practitioner: Importance of "Adopt and Adapt" Principle and SWOT analysis
By
Abhinav Gupta
In my previous posts on ITIL Practitioner, we walked the journey of basics of ITIL practitioner, then emboldened by our little endeavor, we explored core competencies of ITIL, 9 guiding principles and tried to understand why "service strategy" is the core of ITIL framework. Briefly, we had touched upon the concept of Adopt and Adapt that is the core message of ITIL framework governing body. In this post, I will share my thoughts with you on how ITIL's core concept of "Adopt and Adapt" is part of their curriculum and if possible, I will share some examples with you. What is Adopt and Adapt concept? Adopt says take whatever you like and think will be useful for your project or organization. Adapt says change it to suit your needs. Simple! Not so. Because this simple looking definition is full of pitfalls and very dangerous ones, at that. If you start adopting everything that you liked in other projects and companies then soon your own project and company will be overburdened with things that do not work well together and worst still, there will be humongous redundancy in techniques and tasks. Let us take a simple example of internet search engine. Suppose I am the owner of company XYZ and I am marketing a new internet search engine service known as XYZ-Search. While my engineers and managers are working hard to make sure that my internet search service performs well on the parameters that have been given to them; at the same time, I should also be spending time to find out the existing best practices being followed by my competitors and peers. But I exercise extreme restraint before actually taking those practices and asking my engineers to follow them blindly. For example, it will be foolish on my part to build a sprawling campus with 24*7 entertainment facilities for my engineering team working on XYZ-Search just because Google does it for its employees. No doubt, this kind of environment does have its own benefits, but it comes with its own cost. And being a start-up, my XYZ-Search cannot afford this. So in spite of success for this organizational facilities, I should not be adopting it as-is. Similarly, I notice Google search engine places online advertisements on specific locations on the page such as top, bottom, right navigation panel etc. So if I tell my engineers, UX, and marketing team to start putting such advertisements on my XYZ-Search page then I can easily drop my dreams of tasting success. Why? Because Google is earning those advertisements on the basis of top-class search results that lead to user satisfaction and if I try to replicate that financial model for my XYZ-Search engine service then it will be thrown to trash in a matter of a few days. Always remember, bad quality never goes unpunished!  But I do want to adopt my peers' success model; so what should I do? In that case, you need to learn to adapt. The concept of adapting means that you tailor the existing product or service as per your needs and requirements that suit you best. We know, this is a required thing to be done else it leads to the problem of force fitting leading to a lot of other issues such as employee dissatisfaction, customer drain, regulatory non-compliances etc. To continue with our example of internet search engine service, if our very successful competitor, Google, decides to set up a 24*7 customer care number that provides personalized attention to each caller, then obviously, this initiative is going to win a lot of appreciation from the clients for Google. Who does not want a personalized support and care in business especially if things are not working as expected? But it would be foolish on our part to adopt this model in its entirety; in fact even suicidal for our startup that is already tight on cash inflow and is in primitive stages of internet search engine service development and release. So how do we adapt here?  Because adopting this wonderful idea is a no-brainer; it would be stupid to not implement this. But how to make it fit for us? That is where your SWOT analysis comes into picture. SWOT stands for strengths, weakness, opportunities and threats. How will this help us fulfill our needs? Let's see.  SWOT analysis to Adapt the Adopted SWOT analysis is helpful here because it will help us nail down the reasons why we want to adopt a best practice, what are our current challenges to be solved through this, what are the constraints that limit our ability to go beyond what is currently possible and what benefits we are going to reap if we are successful. Let me show you an example of this internet search engine service 24*7 customer care with personalized attention. What are our Strengths? Here we or anyone is supposed to list down the aspects that are your strong points for a given situation. You will need to involve more than 3 but less than 10 people in this exercise to get some tangible outcomes. Let's give it a try. 1) We are a startup with limited and very minuscule customer base; since we are just starting up In normal circumstances, this would be considered as our weakness but in this case, this is our strength; see how This implies that the demand to set up 24*7 customer support is almost nil or maybe does not even exist. And that actually cuts down on our cost factor to set this up 2) Our another strength is, in this case, that no one expects us to give a wonderful customer support since we are a startup busy with getting our service correct first. So the pressure to set this up is not there. What are our weaknesses? Here, we list down our weaknesses in this area. 1) We do not have big purse or deep pockets; that means we cannot spend money on getting state of art technical automated customer support setup 2) Our developers are busy in developing next version, and they barely have time to work with customers for live site issues And we do not have the capacity to hire new developers What are the Opportunities? List down the scope of getting ahead in business and on your competitors, if you succeed in this case 1) Since the expectations are low, so if we are able to provide 24*7 customer support with personal attention then it takes our customer ratings higher at a very steep rate. This positive feedback loop in turn would lead us to get more business and hence, bigger market share Wow; didn't think it that way! 2) Customer feedback loop would allow us to develop features that are more relevant to them and since our customer base is small, the impact of positive reaction would be higher Hence, more business through positive word of mouth What are our threats? Here we list down the threats that might hamper us on this journey or worst still, the losses that we may incur if we fail. 1) The much-needed finance would be diverted for something that was not asked for in the first place. 2) We are opening up another input channel for our engineering team through customer feedback and not to forget, our engineering team is already overloaded 3) Increased business might become a bane for us if we don't keep up with the same quality of customer care going forward, and we might lose business due to that. Now, our SWOT analysis is done; and what is the result? That depends upon you and your risk appetite. Now, you should have a discussion with your team and managers and stakeholders and arrive at the best way to go forward depending upon the above SWOT analysis. And before you realize, you will have a perfectly adapted version of a best practice in your hands for your benefit! ☺ All the best! By the way, if I were you, I would have chosen to implement this model of personalized attention to all customers but only during specific hours of the day along with specific modifications to engage with other countries' customers.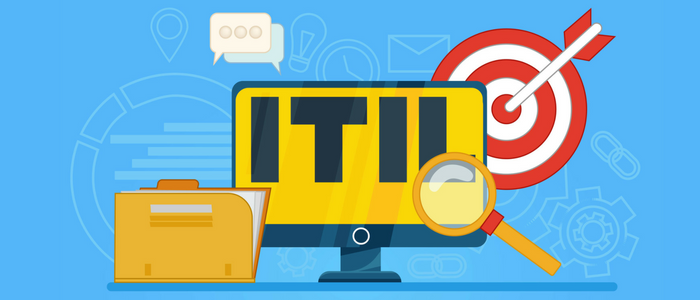 How ITIL Can Improve Your Management Practices
By
KnowledgeHut
ITIL, an acronym for Information Technology Infrastructure Library, is an extensively accepted approach to IT service management (ITSM), which focuses on aligning IT services with business needs. It directs the professionals and the organisations in using IT as a tool that facilitates business growth and transformation. The ITIL portrays various procedures, tasks, processes, checklists that are not specified by an organisation. But an organisation can apply them to establish integration with the organisation's strategy and by delivering a value. It facilitates building a baseline for an organisation for planning, implementation, and measurement. The ITIL framework is outlined to standardise the IT services in terms of selection, planning, support, and delivery to business needs. The ITIL transforms 'IT' into a business-service partner rather than just a back-end support by achieving its goal to improve efficiency. The ITIL guidelines regulate the IT actions and budget according to the business needs and also enable changes to them even if there is a shift or change in the business. Here're important things to know about ITIL Foundation ITIL originated in the 1980s, with the dissolution of data centres and more geographical and diverse architectures gaining importance. The Central Computer and Telecommunications Agency (CCTA) of the UK government developed a set of recommendations after recognising that the private sectors and government agencies have started to implement their own IT-management practices. The IT Infrastructure Library encompasses a framework of five core publications or a collection of books, each of which covers a specific practice in the IT service management. The essential books comprising ITIL version 3 (V3) are as follows: Service Strategy: This book looks at the overall business aims and expectations, and provides advice and prioritisation of service-provider investments. Service Design: Service Design provides good advice on the design of IT processes, services, and other aspects of the service management. Starting with a set of new or alternated business needs, it ends with a solution that is designed to meet the recorded needs of the business. Service Transition: Service Transition relates to the delivery of services needed by a business for its operational use. It focuses on management of change, risk, and quality assurance during the deployment of service designs. Service Operation: Service Operation enables the delivery of negotiated levels of service to the customers and end users. Also, the problems are monitored, and a balance is restored in between service reliability and costs. Continual Service Improvement: Continual Service Improvement (CSI) looks for ways to improve the overall process and service provision. It facilitates alignment and realignment of IT services to accommodate the changing business needs. Benefits of ITIL in Management Practices Many prominent organisations are adopting and implementing the ITIL practices, as ITIL has become a leading framework of best service-management practices. Following are the benefits: 1. ITIL has gained recognition worldwide The common terms and concepts defined in ITIL form a set of practices that develop gradually to meet the market needs in a cycle of continual improvement. All the organisations—small or large, private or public, centralised or decentralised—can be benefitted from ITIL. ITIL can be adapted for utilisation and implementation in all businesses and organisations, regardless of size or scope. ITIL is scalable and flexible, so organisations, no matter big or small can implement parts of ITIL-delivering organisational benefits in various stages. 2. ITIL provides customer satisfaction ITIL provides a base for quality IT Service Management. The services offered by ITIL are based on efficient principles and adequately fulfils the business requirements. ITIL has been programmed emphasise focus on customer needs and user experience instead of focusing on technology issues. ITIL comprises of a consistent set of processes, highlighting the potential weakness that occurred in the previous operations, and suggests proactive improvements. ITIL allows better access to services for users and speedy responses to customer enquiries and complaints. This helps improve customer satisfaction and build a better relationship with the customer. 3. ITIL provides a reliable quality of service ITIL provides better management and control over the IT system infrastructure and management. The adoption of ITIL standards facilitates the service providers to deliver services regularly and effectively. Better identification of the areas of improvement and a proactive approach to service provision makes ITIL a reliable and best practice in the IT Service Management. 4. ITIL enables development of delivery of service ITIL enhances efficiency of services for the trading partners. The processes provided by ITIL help the service providers work with their clients and suppliers which enables them to make wise decisions on cost optimisation, investment opportunities, risk management, and various other priorities. 5. ITIL provides a decisive advantage by creation of value ITIL has improved the service quality by shortening the resolution time, providing better management control and implementing permanent solutions to acknowledge problems. By managing the customer and service portfolios, ITIL enables growth and prosperous business transformation that increases an organisations' competitive advantage. Some of the benefits include: • Quantifies and clearly demonstrates the true value of the services • Minimizes service disruption • Obtains value for money from the service providers • Benchmarks the services and maximizes the returns on investment • Forecasts, responds, and influences the demands of services in a cost-effective way • Ensures that the business and customers remain unaffected by the unexpected service failures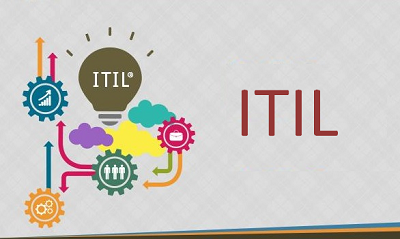 How ITIL Can Improve Your Management Practices
ITIL, an acronym for Information Technology Infras... Read More
Microsoft Project - Complete Guide For Beginners
By
KnowledgeHut
Introduction A project is a specific set of operations that is created to meet a single goal and the application of knowledge, practices, skills and tools in order to meet this specific set of goals and certain specific requirements is known as Project Management. It is a specialized career path, generally involves working in a team and is a much respected profession in the corporate world. The rapid worldwide growth of Project Management demanded a dedicated software to assist its supervision and Microsoft Office Project or MS Project as it is most often known, caters to the need quite efficiently. About MS Project Project Management is a complex and multifaceted process and MS Project is a project management software program developed and sold by Microsoft. It is a very convenient-to-use tool that project managers across the globe vouch for. Microsoft is helping project managers in the following tasks: • Creating schedules • Assigning resources to tasks • Tracking progress • Managing budgets • Evaluating workload It creates specific budgets depending upon the work assigned and rates demanded by resources. While assignment of resources to tasks and work estimation takes place, MS Project gets into cost calculation for task level and culminates at the project level. Every resource can possess a separate calendar that explains particular days and shifts during which a specific resource is available. MS Project is a feature heavy software and automates a majority of tasks. However, it does have a few constraints and is unable to replicate human thinking. Remember, Microsoft Project can create a practical schedule for the project but it cannot create a plan and most managers are unable to distinguish between the two. For example, a Project Manager has to provide solutions to the following questions: • How much will it cost to complete each task? • What sort of resources will be needed to accomplish each task? Is it Man, machine or material? • Are there any specific time deadlines and constraints for the project or individual tasks? • Is there a defined order while completing tasks and how are the tasks defined? Microsoft Project is capable of creating more than just a schedule as it can: ✓ Form dependencies within tasks ✓ Solve resource conflicts ✓ Create Constraints ✓ Review costs and schedule performances MS Project training helps project managers in envisaging their project in standard defined layouts. By using this software, it is possible to schedule tasks and resources in a fairly reliable and effective manner. Project Managers can rely on it when it is essential to track information about the work, time taken for individual tasks and also assessing the resource needs for the project. Another important and time-consuming task the MS Project handles in an efficient manner is the generation of reports that are required during regular progress meetings. What does Microsoft Project look like? The Microsoft Project interface includes the following: Quick Access Toolbar: A customizable area that allows commonly used commands to be added for quick use. Tabs on the Ribbons & Groups: A part of the "Fluent User Interface", this "office menu" is a single tool bar that has a ribbon having various tabs, where every tab contains a toolbar button and at times, other controls too. Toolbar controls have assorted sizes and are divided into visually distinct groups, which are essentially a group of related commands. Commands: Each tabs includes various commands, which when pointed at, unfurl a description inside a tooltip. These commands are basically specific features one utilises to perform different actions in MS Project. Zoom Slider: Helps in zooming the view in or out View Shortcuts: Allows quick and easy switching between commonly used views in the project View Label: This tab is located along the left side of the active view and contains various views like Task Usage view, Gantt chart view, network diagram view, amongst various others. Microsoft Project is capable is displaying single or multiple views in individual panes. Status Bar: Shows details like scheduling mode of tasks (automatic or manual) and specifics of filters applied to the active view. Advantages and Disadvantages of Microsoft Office Project Advantages: MS Project is a highly flexible application that offers multiple tools that help in the management of projects in government institutions, business firms and construction organizations. The planning, allocating and collection of resources for different tasks becomes fairly simple and easy with the use of MS Project. It helps project managers to estimate budgets accurately so that the right amount of money is set aside for the project and for contingencies too. Disadvantages: It is prudent to realise that MS Project, though it is designed to allow multiple users to work in congruence, it takes a longer time to train people with different learning pace and the training itself could turn out to be an expensive affair. Summary: Microsoft Office Project is a suite of tools to help in efficient project management and is used in industries like pharmaceuticals, construction, manufacturing, retail, healthcare and financial services to name a few. Contractors and project managers are able to have better control over their finances and resources and is integrated with Microsoft office suite along with a Client Access Licence for quick connectivity with Office Project Server.