Tackling The High-Tech Industry Challenge With Supply Chain Solution
By
Samantha Robin
The ever-changing dynamics of the high tech demand market coupled with increasing competitive pressure, short product life cycles and continuous evolvement of new technologies and suppliers, makes the supply chain operations of this particular industry prone to a number of challenges. Businesses, in order to be profitable and customer-oriented need to have an agile supply chain network, despite any number of external or internal challenges. In order to build a lean and responsive supply chain network for your high tech business, one that focuses on your customers, you need to list down all the problem areas that your supply chain and business may face, given the nature of the business.Supply chain certifications that will help you land a job and there are multiple organizations and certifications from which to choose. Short product life cycle An important fact that the high-tech industry needs to deal with is the ever-shrinking life cycle of its products. This industry is such that a new product today might become obsolete tomorrow. The rate at which products and technologies are fading away is extremely quick. The demand is constantly changing and there is immense competition from each side. If your competitor comes out with a new product or technology, your business may immediately take a toll. In an industry where product life cycles have shrunk from years to months and even weeks, it becomes imperative for business to continuously invest and come up with innovative technologies and novel ideas that will help you to stay one step ahead of peers. In short, the high-tech industry is all about 'first mover's advantage'. The one who is smart in in terms of bringing to the table revolutionary products, not just once but every single time, will be the player to survive and thrive in the high tech market. Constant cost pressure In order to be profitable in the high-tech industry, you must not only be innovative but ensure your products are sold at competitive prices. There is relentless pressure to reduce costs. This is because of two reasons. Many a time, there isn't much difference based on features in a particular segment. Here, the major differentiation is based on price. If the features remain more or less the same, consumers will go for the brand that is offering product at a lesser price. Second reason is inflow of heavy competition. As more and more players enter the market, they bring in new technologies and supplier partnerships at lesser costs, which bring down the overall product cost. In order to compete with them, you need to not only take care of product features but also ensure that your prices are competitive. High costs will only cut down your market share. Compliance and regulatory challenges A huge challenge for the high-tech industry is the grappling focus on new rules, regulations, and policies. As business expands, the horizons of regulations and policies also become all the more stringent. Businesses need to be compliant at all levels, right from procurement to delivery. High-tech industry needs to tackle with what is called e-waste. Due to the short age of the products, businesses are responsible for how material is collected, recycled, and disposed off. The procedure is different for different countries and this further increases the challenge in implementing an end-to-end waste management system within the high-tech supply chain network. Visibility The warped up speed at which products are manufactured and flood in the market needs the support of a supply chain network that gives management insight and visibility into every single operation. Accurate and real time information regarding what is happening in the supply chain, lets managers take timely and quick decision. When management is able to gain view of what is happening across the different functions and levels of the supply chain, they can immediately come to know about the problem areas and take corrective action, making the supply chain network agile and responsive. Thanks to business intelligence, managers can get a deep analysis of the supply chain network operations and any issue or grievance can immediately come to their notice, thus allowing them to take quick corrective action, and at the same time ensure mistakes are not repeated. Visibility is a huge challenge but it is indispensable to building a customer-oriented high-tech supply chain network. There is no doubt that the high-tech industry faces a number of challenges in its supply chain operations. But higher the risk, greater the gains. Management needs to focus on implementing best of breed supply chain solutions and leveraging advanced analytics to overcome these challenges. By setting SMART goals and accordingly building supply chain strategies, businesses can build an agile and responsive network.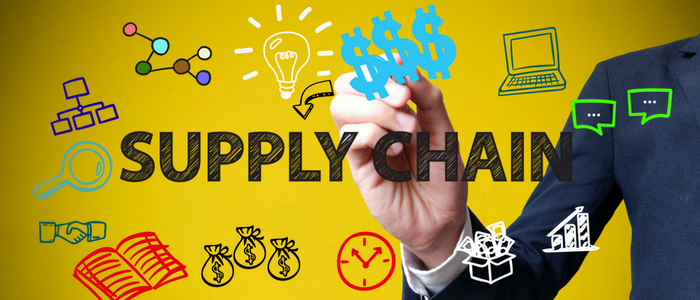 Here - Advantages Of Moving SCM To Cloud
By
Samantha Robin
In today' digitised world there is no room for error. Every transaction begins and ends with the customer. From a simple door to door purchase to a much complicated e-commerce transactions, brands need to ensure they live up to consumers' expectation at every touch point and every time. The digitized ecosystem today is several, perhaps hundred notches above the primordial internet 2.0. It's simply not about creating websites for information, but more about speeding the wheels of the business, brands, communities and economies. To elaborate a little more, the internet has created an interconnected world. At a macro level, this digitization is responsible for driving economies and at a micro level, it is what drives businesses to profits. Sustainability is integral in today's world of ever changing customer demands. For businesses to become sustainable profit-centers, they need to focus on driving customer delight, of course through ethical and compliant means. The supply chain network in a business is the driver for growth. Obsolete, disconnected supply chains spell impending danger to businesses and its bottom line. Fortunately, organizations big, small, old and new have realized the harm that a slow and disconnected supply chain can bring to them. Keeping pace with the changing technological landscape, companies are quickly replacing their old supply chain networks with newer, more agile and automated systems. This change is essential since not only the technologies around us are changing and becoming more intelligent, but also because everyday, a new way of transacting with customers is emerging. With omni-channel interactions becoming more and more predominant, supply chain networks need to be exceptionally advanced and efficient. To achieve this, it is advantageous for organizations to upgrade their supply chain networks by embracing cloud. By moving to cloud based technologies, the supply chain is rendered more transparent. It increases the visibility of operations and accountability of stakeholders. It becomes easier to track inventories throughout the entire product life. With cloud, your business becomes more robust, tech-savvy and customer focussed. Cloud Driven Supply chain Network A silo approach to business, where one stakeholder is unaware of what is happening in another department creates unnecessary confusion. It's time to bring in a more connected supply chain world and adopting cloud does exactly that. In this article, let's look at some of the unmatched advantages that Cloud offers your supply chain network. It's cost-Effective Cost is the prime element that businesses factor in before making a change to any of their system. Thankfully, with cloud, you can reap the benefits of advanced technology at minimal cost. Here's how. When business is on cloud, you don't need to invest in hardware or other infrastructure. Your entire operation is in the digitized ecosystem, meaning anywhere and everywhere. This way, it not only gives you immense flexibility to carry out operations from anywhere and at any time but also, you cut down on unnecessary operational expenses by doing away with bulky, disparate systems, installed at different locations. Moreover, you can enhance efficiency of operations by ensuring that your resources are employed in more productive work rather than deployment of manual tasks. They can focus their efforts on sales, development, R&D, and innovation. Improves Scalability of Operations Another prime advantage of moving SCM to cloud is scalability of operations. Demand keeps fluctuating. Businesses simply cannot afford to have a SCM system that breaks down every time there is a peak in demand. Cloud helps businesses manage the crests and troughs of demand. Tweaking systems to suit changing business environment becomeseasier. Every action is automated, thus rendering businesses more flexibility and accuracy. Make Informed Decision Supply chain solutions on cloud delivers one of the basic and most important benefits and that is of visibility. If business works in a departmentalized manner, it can pose a problem for internal as well as external stakeholders. With cloud sourcing and procurement solution in place, supply chain managers can get improved visibility into inventory availability. This way there is never an out of stock situation and also, it decreases cost of maintaining too much inventory. Second, it also gives managers a bird's eye view of all operations, allowing them to take informed decisions. Cloud solutions in the supply chain network are a game changer in the industry. Leveraging cloud for SCM can give unmatched advantages for your business and drastically reduce cost.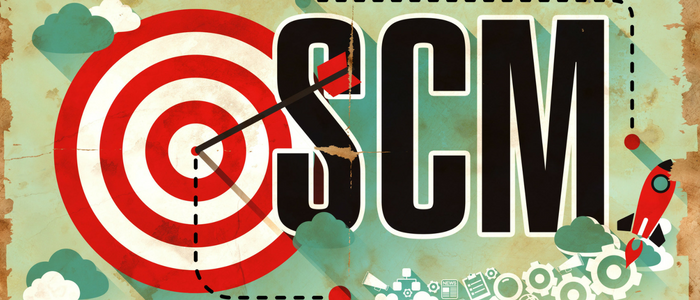 Here - Advantages Of Moving SCM To Cloud
In today' digitised world there is no room for e... Read More
Ad Targeting: Why It Will Always Be The Focus Of Advertising Technology
By
Samantha Robin
Businesses have limited marketing budget at their disposal. Marketers are charged with the challenging task of ensuring allocation of marketing budget in such a way that it converts customers and delivers sustainable profits to business. Marketers, in order to ensure that their ads are being served to the right customers, need to have in place the right knowledge about their customers. The marketing team should be able to understand their product well enough and also be able to identify at the very beginning that their target audience is. This is marketing 101. According to a research done by Forbes, marketing executives see the value of up-and-coming technologies that enable brands to target exact audiences with the right messaging and to validate reach and effectiveness. Digital marketing offers a plethora of opportunities to aptly target your audience. With the proliferation of social media, digital marketers are taking to channels like Facebook, Twitter or Instagram, etc. to reach out to audiences. The best part about such channels is that they offer marketers effective ways to connect with target audience through a number of pre-defined criteria. Digital marketing offers marketers to tap into the right audience base by customizing criteria. Most ad platforms and Ad Server Solutions offer marketers ad tools to that allow marketers to control who their ads are served to, the time ads are showcased and even the number. Through a variety of targeting techniques that includes targeting based on geography, time, online behaviour and psychographic factors, marketers can aptly ensure that their ads are being served only to the relevant target audience who are most likely to convert. Ad targeting can render several advantages to your business. Ads are generally seen to be a nuisance by users. This can become especially prominent if your ads are displayed to the wrong people. Pop-ups or other flashy ads can annoy users. It is important to show your ads to only those people who may find value in your ads. Displaying ads to the wrong set of audience not only increases your cost and brings down your ROI, but may also negatively impact your brand. Ads need to appear as an organic part of the online page so that users don't find them intrusive and be able to derive value when they click on them. With targeted ads, you know that you are reaching out to only those people who are most likely to click on them. If you have business that runs only in USA, would you want it to be blast to people in Australia? No. It doesn't make sense. With ad targeting, you can control your geographical location and ensure that your ads are only being shown to whom you want and no one else. This increases the likelihood of getting more clicks-through. Another significant advantage that ad targeting renders is that it helps to reduce unnecessary clicks, and increases ROI. If your model is such that you pay to the platform for every click you get, it of utmost importance to ensure that every click is an opportunity for conversion. Wrong groups of users clicking on your ad and not converting means you are paying for a lost cause. Thus, to make sure you have a tight control on who clicks and who does not, ad targeting becomes a prime factor to help achieve this. Looking from a different perspective, ad targeting helps you enhance your revenue earning capability. If your digital asset is known for garnering high amount of relevant click-through, advertisers will flock to you and will be ready to pay even a high amount for placing their ads on your website or page. Ad targeting is a win-win for all. It helps advertisers reach out to specific audience groups. For publishers, ad targeting enables them to earn better revenues and for end users, a chance to interact with brands that can add value.