What Are The Main Differences Between CSM & PSM Certification?
By
Richard Paul
Scrum is an Agile framework that helps teams collaborate to achieve success in a development environment where the requirements are rapidly evolving.Teams following Scrum methods are encouraged to work in a transparent manner, self-organize while working on a problem, and continually improve themselves through self-reflection.LeadingIT-based organizations and companies are looking to hire candidates who are familiar with the Agile and Scrum framework, principles and processes. A recent article published by Forbes Magazine says that IT professionals with certifications are earning an average of $17,000 more per year than the median IT certification salary. From an employee perspective, certifications let you demonstrate additional qualifications on your resume in addition to getting hired faster. The demand for certified Scrum professionals is on the rise, and the Certified ScrumMaster® (CSM®) and Professional Scrum Master (PSMTM) are the two industry-recognized certifications that can add value to your Scrum career. Let's understand what the differences between the two are, so that you can make an informed choice between the two. Accrediting Bodies  The Certified ScrumMaster® (CSM®) is a credential from Scrum Alliance®; a non-profit organization that provides guidance on agile practices, principles, and values. The Professional Scrum Master (PSMTM) is offered by Scrum.org, an organization that was founded by Ken Schwaber, the co-creator of Scrum; and seeks to improve professionalism in Scrum training across the world.  Duration of Training  Both CSM and PSM training courses have a duration of 2 days (14 to 16 hours) each. The CSM course is led by a Certified Scrum Trainer® (CST®), while the PSM course is led by a Professional Scrum TrainerTM (PST).  Levels of Training  The CSM credential has one level only, while the PSM is offered at two levels; PSM I and PSM II.   Learning Outcomes  As a CSM, you will be well equipped to help the Scrum team perform at their maximum capability, overcoming obstacles and guiding them on the Scrum framework. A CSM is considered a 'servant leader', who leads through example and essentially facilitates the team members to achieve project success.  People who have successfully achieved the PSM I demonstrate a foundational level of Scrum mastery and are well versed in the terminology and approach to Scrum. Passing the PSM II acknowledges a deeper understanding of Scrum principles and the ability to apply Scrum in complex situations.  Certification Process CSM®  You will be required to attend a live online or in-person course taught by a Certified Scrum Trainer® (CST®), or get coached by a Certified Agile Coach (CAC). The duration will be 14 to 16 hours of training.  On course completion, you will need to take the 50 question CSM test. To achieve the passing score, you must answer 37 out of the 50 questions correctly within the 1 hour time limit.  On passing the CSM test, you will be asked to accept the CSM License Agreement and complete your Scrum Alliance membership profile. You will get the membership for a duration of 2 years.  PSMTM  Taking a course is not mandatory, and if you feel you already have the required level of Scrum knowledge, you can apply to write the PSM I Exam. However, undertaking the course will get you well prepared to pass the exam at your first attempt.  Study well, and check the resources available on to help you in your preparation.  The PSM I Assessment contains 80 questions to be answered in a time limit of 1 hour. If you pass the assessment, you will receive the PSM I certification and a logo.  What is the passing grade? To pass the CSM exam, you must secure at least 37 out of 50 possible marks. This is considered to be easier to achieve than a passing grade in the PSM exam.  In PSM I, the passing criteria are quite tough, as you will have to complete 80 questions and achieve at least 85% (this is not accurately defined by Scrum.org) to get the Professional Scrum Master certificate.  Exam Format   While CSM contains multiple choice questions, the PSM certifications are a mix of multiple-choice questions, multiple-answer questions, and some true/false questions. The PSM I will test you on the facts of Scrum as well as some scenario-based questions.   Difficulty level of the exam: It is generally understood that the Certified ScrumMaster test is relatively easier than the PSM 1 and PSM 2. To appear for the CSM, attending a 2 day training is mandatory and you will get adequately prepared to sit the exam and achieve a passing score. However, PSM does not have a mandatory requirement of attending training classes, and many students who have not attended a training workshop therefore find that their preparation is inadequate. How much does it cost?     There is no standard fee for the CSM exam, as typically the exam attempt is clubbed with the course.  However, the fee range for the course is typically from 1000 to 1400 USD.  The PSM costs $150 USD per exam attempt.If you join a training course, then your first exam attempt is free.  What is the Renewal Duration? You have to renew your CSM credential every two years, by collecting 20 SEUs and paying the renewal fee of $100.  On the other hand, there is no need to renew your PSM credentials. Once you get the PSM credential, it has a lifetime validity.  How consistent is the training content?  The CSM program content varies from trainer to trainer, as Scrum Alliance only provides broad guidelines for the Curriculum and trainers are free to interpret it in their own ways. PSM comes with a standard agenda which must be followed across all training institutes.  Conclusion: Knowledge of Scrum is one of the most sought-after skills in recent times, and both the CSM and PSM are highly respected credentials in the Scrum world.  While the CSM is preferred by manyas it is considered an easier exam to pass, it requires renewal of the credential every two years. The PSM, though it comes with a slightly more difficult assessment, is valid for a lifetime.  We hope we've helped you to make an informed choice! If you still can't make up your mind, do connect with any of our counsellors and get the answers you are seeking. Either way, you can't go wrong. Good luck on your Agile journey!

Daily Stand-up Dos and Don'ts
By
Usha Sunil
Anyone who has been part of a Scrum team knows the importance of the Daily Stand-up, the 15 minute meeting that is held at the end of each day. This is a vital part of the Scrum process- as everyone gets updated on information that is needed for coordination. During this meeting, each team member briefly shares what they have completed, and describes any obstacles they have faced the previous day. A Daily Stand-up promotes transparency and teamwork, smoothens work processes and helps to minimize problems. While this meeting is of critical importance to successful sprint outcomes, here are some things that you MUST keep in mind: Timebox your meeting duration! Without a specific timebox in place, a Daily Scrum meeting can drag on and actually waste the time of the team. A typical daily meeting should get over in 15 minutes- but larger teams could agree upon a longer duration. The idea is to stop when that time runs out, and keep all discussions short and to the point. Don't hide issues. If there are any issues with the work that you are doing, please make sure that you mention them. Nothing is more annoying than an ongoing problem which comes to light only toward the end of the sprint. If shared at the outset, problems can be tackled and solved by the team.  Don't postpone a meeting. Daily interaction lays the foundation for a successful Scrum team. If meetings are postponed, project completion may just get postponed too. Ideally, the meeting should happen at the same time each day. Meetings that are held in the morning, for instance, could set the mood for the work that has to be done during the day. Start the meeting on time: Ensure that the Stand-up starts on time, even if some development team members are missing. A delay of even five minutes, when multiplied by the number of team members, counts for a lot of potential work wasted. Peer to peer interaction. All interactions should be on a peer-to-peer basis, and not in the form of a status report made to the Scrum Master. Teamwork is always emphasized in Scrum, and the team should communicate well with each other. Questions asked and answered: There are three questions that are sought to be asked and answered by each team member.  What did you complete yesterday? What will you do today? Did you find any impediments in your way? Answers should be concise and precise. Stay focussed: The Scrum Master must keep the team focussed on answering the three questions, and not straying into a random discussion on, say, a particular issue that has been raised by a member. This can remove the focus for the entire team, and will result in the time limit getting out of hand. A Scrum team that works well together, and understands the principles of Agile in a deeper context, can achieve unprecedented and outstanding results. Make sure your Scrum team follows these simple principles and stays on track!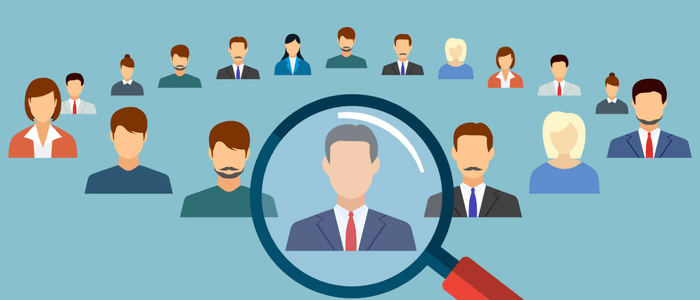 Daily Stand-up Dos and Don'ts
Anyone who has been part of a Scrum team knows the... Read More
4 Features Of SAFe®
By
KnowledgeHut
Agile is a very popular project management methodology that is being used by companies all over the world. The general method of implementing Agile methodology was to create small teams and let them divided the large task into smaller components and start working on it. This approach works well at the enterprise level. Over the years, many experts were closely watching and analyzing these techniques. They made a list of what are the practices that worked and what didn't. The experts developed various frameworks to suit the various needs of organisations. This is what led to the invention of the scaled Agile framework. This framework is slowly gaining popularity and companies are taking notice of its pros and cons. It is the management team's responsibility to choose the best practice in order to have a clear idea about the ROI (Return on Investment) and how improvements can be made in the processes. Therefore, once a company decides to adopt Agile techniques, a general option is not available. There are various methodologies and frameworks. The company needs to identify the one that suits their work culture and mode of business the best and adopts it. The framework should be selected after thoroughly weighing the pros and cons. The Scaled Agile Framework was invented by Dean Leffinwell and has the following main features: 1) Easy to implement – Scaled Agile Framework (SAFe®) has a complex structure and is basically used by large companies when they want to adopt the Agile framework. It is basically the go-to option for large software teams that are inter-dependent. An organization can easily switch to SAFe® by following the tons of articles, videos, and tutorials online. The only problem a few senior management officials tend to face is that they implement all the components of SAFe® without truly understanding its actual usage. This tends to add more complexity to the processes. 2) Different levels of SAFe®– VersionOne helps you implement SAFe® in the following ways • Team Level: It is necessary to keep each member of the team motivated and allow them to work with ease. The most important component of an Agile system is the team members following it. VersionOne provides a particular system through which multiple teams can work together with ease. This approach can be applied to the teams working on ScrumXP or Kanban. Through VersionOne, the teams can collaborate smoothly and deliver the software with ease. • Value Stream Level: This is one of the optional levels and adopted by companies only when they have huge, complex systems that contains multiple Agile release trains. Using SAFe®'s Value Stream level, the teams can plan, track, and deliver the most complex systems with ease. • Portfolio Level: This is considered as the basic level where all the planning and strategies are discussed. In this level, the decisions for value stream level funding are made. • Program Level: At this level, SAFe® focusses on how the Agile teams are integrated in order to create better customer value. To do this, VersionOne enables you to track your program increments and also coordinate all the activities of your release train. 3) Concept of release trains – A release team is a team consisting of a large group of employees usually consisting of 50-125 of them. It can be compared to an actual train as it runs on a pre-fixed schedule. This schedule can be flexible though and the timings can be decided by the members of the team. It is advised that the team members working on a particular release train should be completely focused on that particular train and not worry about the reporting structure. A release train usually consists of a long-term which will have many teams and projects within it. 4) Various certifications – There are six scaled Agile framework certifications available based on your role in the SAFe® team. They are: 1) SAFe® Program Consultant Certification (SPC4) – This certification is meant for Agile change agents and external consultants in order to help them adopt SAFe® and launch Agile release trains. 2) SAFe® Agilist (SA) – This is meant for executives, managers and Agile change agents so that they can easily adopt SAFe® methodology. 3) SAFe® Practitioner (SP) – It is meant for project managers, product managers, software developers and testers. It will help them easily adopt the framework on a team and program levels. 4) SAFe® Program Consultant Trainer 4.0 (SPCT4) – This certification is suitable for Scaled Agile Gold Partners so as to enable them to train and certify SAFe® program consultants and grow their community. 5) SAFe® Product Manager/Product Owner (SPMPO) – It is meant for business owners, product owners, product managers, program managers, and business analysts. This certification will enable them to carry out better product development flow and scrum team delivery.

4 Features Of SAFe®
Agile is a very popular project management methodo... Read More