Using Agile Project Management in SDLC
By
Joyeeta Bose
SDLC refers to the process of Software Development Lifecycle. It is a set of procedures with the assistance of which software systems, as well as information systems, are designed and developed. In this context, it is interesting to note that SDLCs comprises of various processes to complete the necessary steps related to software and information systems. It is also vital to note that one of the traditional methods for the designing of software and information systems is the Waterfall Method. Herbert D. Benington used the Waterfall method in the year 1956. He used it on the programming methods for the digital computers. This Waterfall method since then has formed the base for countless projects in a large number of industries. One of the major competitions faced by the SDLC method is the Agile Method. Particular problems associated with the Waterfall method of SDLC It is interesting to note that the Waterfall method goes through various steps of analysis, conception, initiation, testing, construction, and maintenance and product execution. The major drawback of the Waterfall method lies in the fact that the technical team cannot move to the next phase till the previous period is complete. However, there is one positive thing about this method, and it lies in the fact that if bugs are encountered in the early stages, it can save a lot of money and time. However, these types of corrections involve intensive amounts of certification. Moreover, each of these phases also needs an extensive amount of time so that there is no mistake in the final layout. All of these aspects make the Waterfall technology a traditional one with a lot of glitches.  How can agile help in the process of SDLC? The method of Agile Project Management is also known as an incremental approach to the notion of software development. In this context, it is important to note that in Agile Project Management, small amounts of products are released for the users to assess. By going through the reviews in a proper manner, the required alterations can be made to the design. In Agile Project Management, a plethora of developers works on their task in a simultaneous manner and way. After the work gets over, they opt for compiling in the end. In this manner, they usually save a lot of time. Moreover, the primary focus of this approach is to deliver working software rather than documentation. Furthermore, it is also one of those processes which make sure that it works on the cycle.  It gives rise to the discovery of new things during the completion of each cycle. As communication in place of documentation is being used, it is relatively more straightforward to execute projects by using the Agile Framework. It is also vital to note that the methods related to Agile are best for non-sequential projects. However, the application of Agile Framework is hugely dependent on the suitability of the project. In this context you may also take a look at the security development life cycle approach to Agile development.  The Scope of Life Cycles in Agile Framework The range of lifecycles of Agile in the SDLC framework may vary. It is so because the development of solution in the flexible frame is a bit complicated. If the technical team adopts a developmental process, it does not fully address the complete cycle of an operation. Hence, it is best recommended to the side to go beyond the construction lifecycle. On the other hand, with the Agile Framework, one can fine tune the IT processes. Organizations usually have a lot of ideas in the stage of planning and production which they can execute with Agile Framework in SDLC.    Learn the benefits of the #agile SDLC and how it compares to traditional models in our latest blog post: https://t.co/TkyALNsFNU pic.twitter.com/UDY6TiXa0U — SoftServe (@SoftServeInc) January 22, 2018 The importance of pre-project planning in the concept phase The concept phase is also known as the iteration-1 phase. It is also known as the pre-project aspects of portfolio management in SDLC. Here is the list of points that one can take into consideration in this phase. The proper way to define business opportunity: It is the aspect in which the technical team has to take into account the bigger business picture. Moreover, they have to focus on the concerns of a market. This step usually comprises of exploring the ways to improve the functionality of the presence of the organization. Not all projects are worth the efforts, so it is advisable to recognize the stakeholders and their motives.  Assessing the probability: The chance of reaping the desired results and its calculation is always essential. Hence, the technical team has to carry out an analysis of the feasibility. There exist four issues when the professional team explores the possibility, and they are functional feasibility, economic feasibility, political feasibility and operational feasibility.    Recognizing the appropriate strategy for the project: It is recommended to narrow down the list of policies to reap rich dividends. There may be a lot of policies available to you, and hence it is best recommended that you select the one which you find appropriate.   The cycles related to the construction phase During the construction phase, the technical team usually delivers high quality working software which generally meets the altering requirements of the stakeholders. They typically achieve this by: Implementing the process of functionality in the order that is being completed on a priority basis.  Making sure that there is quality in the software systems developed by them. It is a widely accepted fact that advanced practitioners of Agile are firm believers in following strict guidelines.   Frequently providing working solutions for regular assessment.  Running a lot of tests throughout the process of construction. Make sure that there is confirmatory testing with the help of which iterations can be made victorious.   Working in partnership with the various stakeholders and other developers. By tightening the feedback cycle and improving communication, the inputs from the stakeholders can be easily incorporated into the phase of construction.    The distinctive characteristics of the Agile Framework lie in its speedy nature of accomplishing tasks.  The primary functions of the agile framework in SDLC are being achieved by working in close cooperation with the stakeholders at each of the steps.  
Rated
4.5
/5 based on
1
customer reviews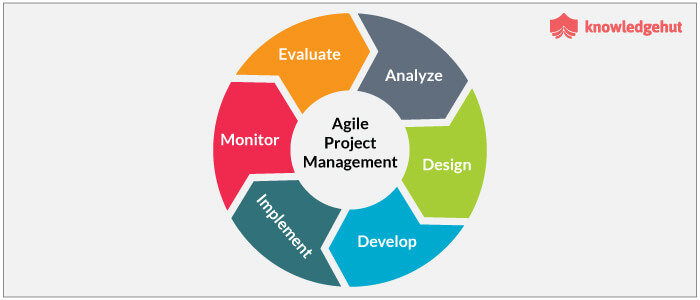 Using Agile Project Management in SDLC
SDLC refers to the process of Software Development... Read More
Essential Qualities of Highly Successful Scrum Masters
By
Ridhi Chhabra
Scrum masters are servant leaders and coaches for Agile teams. They help the team in educating and ensuring whether Agile processes are being followed. Scrum Master helps in structuring a high-performing team dynamics, continuous flow, and relentless improvement.Scrum Master role is mainly one of a unique, Agile team member who spends much of his time helping other team members communicate, coordinate, and cooperate, generally he assists the team in meeting their delivery goals.When we talk about Scrum Masters, the basic roles and responsibilities include - being a Scrum Guide and a facilitator. And most importantly, being someone who removes impediments and shields the team from external interferences. Basically, a go-to person if any problem arises during Scrum implementations.Why do we put a Scrum Master in our teams?Scrum Master  is a mentor or a coach who makes sure that all the values, principles and procedures are followed properly. They take care of the team and help in removing impediments. A Scrum Master's work follows basically the principle of self-organization and he/she also plays a mediator role which results in a balance in the work.The mediator role of a Scrum Master benefits in two ways. On the one hand, they are able to protect the team from an aggressive product owner who might have unrealistic demands. As a result, the team doesn't fully commit to the work.On the other hand, the Scrum Master protects the team from complacency. This means that he or she is constantly encouraging them to learn better and also produce better results.What's the added value of a Scrum Master?Scrum Master adds value to the Scrum team in several ways. Beyond the coaching and leadership roles, the Scrum Master plays a significant role in handling the administrative role as well, to check through whether the team has proper equipment and environment to perform their tasks. The Scrum Master also checks if all the requirements are up to the mark for meetings, where the open questions are asked, and deadlines are discussed.A Scrum Master ensures an effective communication among the different members of the project. And the team members share the information and knowledge with the client and make sure to follow a healthy environment and a better workflow.However, what makes you a highly successful Scrum Master? Just performing these basic roles and responsibilities? Of course not!Or If you are an HR hiring a Scrum Master, what would you look for in a highly successful Scrum Master?Let's have a look at 5 essential qualities of highly successful Scrum Masters:1. A Great CoachScrum Masters are the ones who are most knowledgeable when it comes to the understanding of implementing Scrum Framework. It is very important that this Scrum knowledge flows through all levels within the organization.For the team to implement Scrum successfully., Scrum Masters must have strong coaching skills. They should be able to coach team members and explain the "what" to do, "how" to do, "why" to do within the process implementation. They should always work on the team's motivation and growth.2. Servant LeaderServant leadership means putting other people before yourself. As the name implies- "Servant Leader", is about the one who would like to serve. It's not just about being a positional leader (a leader who leads because of higher position). Rather, it's about being a servant for the team, helping them grow and assisting them in meeting their goals.You can learn more about "Servant Leadership - How To Put Your People Before Yourself"  in one of the articles by Forbes.3. Great Communicator & CollaboratorA large part of a Scrum Master's job involves facilitating events and meetings. In order to do that, it's very important that a Scrum Master is a great communicator as well as a collaborator.The person-Has to be a very good listenerNeeds to understand the project detailsShould be able to collaborate with team membersMust be able to communicate everything with Product OwnerHas to communicate and collaborate with StakeholdersShould be able to summarize everything to upper management, andMust be able to handle communication as well as collaboration in many different aspects of the project.4. Resolves ConflictsWe know that our Scrum teams comprise of different people. It is a cross-functional and self-organizing team. When people from different cultures, ideas, and working styles start collaborating and start working together, it's very common to have conflicts. That is when a Scrum Master needs to jump in and resolve the conflicts as early as possible to keep the project going and the team working towards a common goal.5. Problem SolverThe basic responsibility of Scrum Master is to remove impediments. However, if the Scrum Masters themselves are problem solvers, this saves a lot of time. Instead of escalating the problem, they are able to solve it themselves.This is one of the most essential quality, a Scrum Master must have.A few more skills to masterWith respect to the above qualities, the Scrum Master should also have the following skills such as:Daily scrum, sprint planning, sprint demo are the responsibilities of a scrum master.Scrum master should be friendly and communicative, because when the team is moving fast in the process, communication is the effective force which holds the team together.A scrum master needs to forecast the numbers of deliverables can be done in iteration.A scrum master should be expert in estimation and planningHelp individual or team to clarify goals and actions in order to achieve them.Ability to ensure the correct use of scrum process.Ability to shield team from outside distractions and interferences.Have a look at the following Infographic for other qualities of Scrum Master:See where you land yourself with these qualities!Over the years, Scrum has found wide applications in cross-sectoral domains. Scrum masters are in high demand, as companies are increasingly looking for ways to get their projects completed and their products launched in a bid to capture a outsize market.According to LinkedIn's "Most promising jobs of 2017," job openings (by year over year growth) for Scrum masters is up 104%, and the career advancement score is 8 out of 10.To conclude, a Scrum Master is expected to perform many roles at one time. They should always balance their leadership, management, and technical skills to achieve their goals.
Rated
4.5
/5 based on
0
customer reviews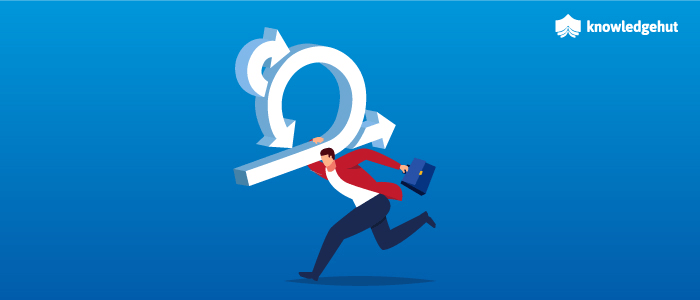 LeSS Vs SAFe: Which Certification Should You Choose And Why?
By
KnowledgeHut Editor
Agile and Scrum development is a trending technology in the IT industry. This approach delivers continuous iterations of a project on a timely basis.  The key concepts of Agile and Scrum methodology are as follows:-  Team management  Deliver high-quality products with short iterations  Best practices in the organizations. Pure Agile works with the following principles and frameworks. Most of the IT companies adapt to use Agile approaches to meet enterprise's demand either in a large-scale or complex project. These approaches follow a systematic framework that incorporates best practices in large-scale implementation. For Scaled development projects, it involves 100 to 1000 team members to inherit the Agile techniques like Scrum and XP that doesn't make effective management of progress in the project. So, by this result, we led to the development of various frameworks and strategies for the adoption of Scaled Agile frameworks.  We have a few Scaled Agile frameworks such as SAFe, LeSS, or Nexus, Spotify which have become popular nowadays. In this article, we look for a quick comparison between two leading frameworks for scaled Agile approaches for large software development projects. Large-Scale Scrum (LeSS) Scaled Agile Framework (SAFe 4.5) Brief Introduction to LeSS Large-Scale Scrum (LeSS) LeSS is a framework to Scale Agile software development for multiple teams. The acronym indicates less artifacts, less process, and fewer roles. It plays on top position among all the Scrum principles such as cross-functional and self-managing teams, investigations. LeSS provides simple systematic rules and instructions in incorporating Scrum in the large projects. This framework scales up with less process compared to single-team Scrum. LeSS includes practices, principles for organizational structure Queuing theory, lean waste and more Theory of constraints Bas Vodde and Craig Larman introduced Large-Scale Scrum (LeSS), the scaling model. Two Agile Scaling frameworks: In 2002, the coach and trainer Craig Larman wrote about the Agile and iterative development model. Most of them thought that Agile methodology fits for smaller groups. They both got interested in developing scrum towards large teams. So in 2005 they had to build a team to work with clients to scale up the Scrum processes. Now, we have two frameworks which have been adopted by the large-scale projects. The two LeSS frameworks are Smaller LeSS and LeSS Huge. Smaller LeSS: It applies to smaller companies with less team members  LeSS Huge: It works for larger companies with at least thousands of team members for one product  Rules of LeSS It focuses on the overall retrospective for each sprint, to maintain focus on delivery of a product. LeSS frameworks apply effectively to small projects with 2-8 members in a team. Structure and Principles of LeSS Good team for a good organizational structure. The team focuses on being cross-functional, self-managing, co-located and long-lived. Scrum Master should focus on working on the adoption of Less. SM is responsible for performance with LeSS adoption. Focus towards development teams, product owner and organizational practices. It has to look over the entire team, not for one project team.  Scrum Master is dedicated to full time working and can serve up to 1-3 teams. LeSS offers Scrum roles of product owner for up to 8 teams. In this framework, PO doesn't have direct contact with the end customer. Team members will contact the end-users regarding their requirements but PO will look over the priorities over a success with 8 members of Scrum team. Scrum Master should be continuously making increments to achieve perfection of the end product. LeSS keeps the Scrum attributes-roles, sprint meetings are same with additional advantage to scale the work. Roles of management  In LeSS, managers may be involved or may not be. But if they involve, their roles may most likely change. They may divert their focus to improving the value delivery of a product instead of managing the day-to-day product work. Manager's role is to enable continuous development of product delivery by practices. Encourage the team members with experiments of adding skills. Business benefits of LeSS LeSS offers the roles of Scrum, the product owner is one among all who has to understand framework overview and principles One product owner and product backlog are enough for the delivery of a product. LeSS principles, procedures, and adoption in managing the success of the product.  Defines the product and its roles, and the cost of implementation is "less" in LeSS. Certifications:- No matter which scaled Agile approach you want to opt for your project, it depends on the size of the company, large-scale organization, and team size. This certification training covers all the principles, guidelines and rules of LeSS. The individuals who have basic knowledge of Scrum can attend the training and have a chance to get certified. Coming towards SAFe In the above, we have discussed how LeSS framework functions in the organization. Moving on we will discuss the SAFe framework in the development projects of an organization. Before proceeding with the detailed discussion on SAFe, let us see the LeSS vs. SAFe trends in the past 5 years.  Scaled Agile Framework(SAFe)   The Scaled Agile frameworks (SAFe) helps business individuals to address the significant challenges by spreading and delivering enterprise software systems in shortest intervals. The individuals can get free online knowledge to build their software systems with their success patterns.  SAFe was first developed by Dean Leffingwell's in his books to enhance large enterprises to set with highly structured and prescriptive methods. Its intention was to scale the enterprises with Agile and Lean practices for large-scale Agile teams to meet large organization's strategic goals. Comparison of SAFe and LeSS from experience at Nokia. Key contrast: program execution vs customer-centric learninghttp://t.co/6pUfn12smE — Martin Fowler (@martinfowler) March 25, 2015 This framework provides:  Artifacts Collaboration Follows centralized strategy with a reasonable approach  Core values: The four basic values of SAFe is to guide the organization addressing more common problems.  Those are listed below- Alignment       It deals with business priorities and IT outcomes, stakeholder commitments, plans Transparency      It entails plans, focus, strategy, progress, and workflow Build-in quality      It maintains and practices the continuous support, innovative products Program Execution     It monitors, executes, and the continuous organization plans to improve the product. Principles of SAFe: SAFe is based on nine permanent principles, underlying Agile and Lean practices. These ideas and commercial concepts inspire the practices and roles of SAFe. Economical point Delivering the value within time, budget plans, risk, and development cost defined. System thinking Understand the workplace of a system, purpose of the system at client environment Assume variation, maintain options Traditional design and its practices made in single design, serve with design options and multiple requirements, make future adjustments for long-term projects. Build fast with incremental and integrated learning cycles Develop series of short iterations, have customer review and risk mitigation. Objectives and milestones for evaluation of working systems Business owners, customers, and developers have their response in investments to get economic benefits and their experience shows an effect to design and meet the challenge. Reduce team size, limit work and visualize, manage length in series Resize the team to facilitate fast and reliable flow, amount of work in limit and make the process to less demand, reduce the wait time for new capabilities by having the queue. Applying metrics, synchronize with cross-domain plans Cadence provides a measure for the development team, synchronization causes multiple perspectives to be understood, integrated and resolved. The Motivation of knowledge workers with permanent unlock Purpose and Providing autonomy, with minimal constraints that lead to employee engagement in higher levels results in better outcomes for customers. Devolution of decision making Reduces delays, fast delivery, improves and enables feedback faster and creates innovative solutions related to local knowledge. Configurations of SAFe: We have four configurations in SAFe which provide more configurable and scalable approach to the full range of development environments. These are illustrated below. Essential SAFe It is the basic building block for all SAFe configurations that trace critical elements needed to meet the major benefits of a framework with simplest starting point of implementation. Here program levels and the team forms an organizational structure known as Agile Release Train(ART). Large solution SAFe The large solution safe deals with the biggest challenges where multiple agile releases are necessary but don't require portfolio-level considerations. These require additional artifacts, roles, and coordination enterprises. Portfolio SAFe  Portfolio SAFe helps align portfolio execution to the enterprise strategy, by the way of Agile development. It helps in providing the business agility through various principles and practices. Full SAFe Full SAFe supports the enterprises which maintain large integrated solutions, were requires hundreds of people or more, and includes all levels of SAFe. Spanning Palette The spanning palette is applicable to a specific team, program, large solutions. It helps the organizations to apply the elements which are only important and needed. Different types of SAFe : We have two major types of SAFe 4.0 implementation- implementation with 3-Level SAFe and 4-Level SAFe. 3-Level SAFe is for small projects in business organizations with a team of 100 individuals, that doesn't require the special collaboration. As the name itself indicates, it has three levels of SAFe- Program, Team, and Portfolio. 4-Level SAFe requires many 100s to 1000s of individuals to obtain solutions to develop, maintain and deployment. The 4-Level SAFe includes an additional level as value stream between the Portfolio Levels and Program for larger organizations. Evolution of SAFe SAFe has evolved with business and continuous process to increase its work demand. The future versions of the framework will increase our commitment towards developing industry, resulting in effective experience with scaled Agile and Lean practices. We have a few versions of SAFe, those are listed below-  1.0 SAFe 2.0  3.0 Lean product development systems thinking 4.0 Full SAFe 4.5 Latest version of SAFe  4.5.1 Leading SAFe Certifications: SAFe training makes the individuals to obtain a deep understanding of concepts that boost their career growth. This certification course deals with every principle in the Agile manifesto with its frameworks.   Benefits in Business: No predefined metrics in this stage, if we adopt a SAFe framework Discussing with team levels about products-retrospective Productivity-estimated time and effort to release a product The time to market will be based on the status of a report with the variation of workflows. Differences between LeSS and SAFe Conclusion: LeSS and SAFe are essentially Scaled Agile frameworks that help enterprises level up. All frameworks look similar but in reality, we choose the best framework that is suitable for the project based on the product. In this article, comparison of LeSS and SAFe describes their roles, principles, team, portfolios, and processes.  Choose the best framework for your project and experience ultimate productivity in your team.
Rated
4.0
/5 based on
41
customer reviews