Agile Adoption: Should It Be Data-Centric At All Levels Of The Organization?
By
Soma Bhattacharya
Introduction to Data-centric Agile TransformationsTeams and Organizations adopt Agile to bring in the changes- faster turnaround, better results, quick reviews, dynamic teams.The mindset change that is constantly talked about in Agile is still challenging to fathom because no one really knows how much of a change it is. Yet, the philosophy seems nice to look at- people over tools, working software over documentation- yes everyone needs it.While teams get structured, work is re-evaluated, Scrum masters trained and Agile coaches hired, everyone knows change is coming. 66 days is what it takes for any change to happen… and no matter what your role is, this is tough on everybody.Data, as it happens, is so underused in Agile transformations that it needs a book by itself. Data-centric approach to Agile methodology can be used to inspire, create gamification models to encourage team dynamics as well as create a monitoring mechanism to help convince stakeholders that things are moving.So, let's look at these categories and see how data can be mapped.IntrospectData is neutral and yet has the ability to create an environment of positivity. Used correctly (both qualitative and quantitative) in the early stages, it can help us understand and build the environment. The following points can help you introspect as a team as well as individually.The Happiness Index- On a scale of 1-5, rate your team on how happy you are working with them and give a reason for it. Done anonymously in team retros or just randomly is stand-ups, this brings out anger, conflicts, and reasoning in a completely different way. However, beware this works only when this is conducted by a third party (like an Agile coach/facilitator). The score, of course, stays for further comparisons in the future (you can do it release wise, yearly etc). It makes everyone open up; however at the same time realize their opinions matter or someone is listening. You can find the points that get repeated and connect with the right person who can get it resolved.Find Your Team Mate- In this scenario, ask your team to anonymously write one quality about themselves that no one's know about (not related to work). Now take those sticky notes and put it up on a wall. On the other column write the name of the team members- now ask the team to match the quality with the name. This is an amazing exercise for any team whether the dynamics are good or bad, new team or seasoned team, co-located or distributed.The reason it works so well is, in our everyday mad rush at work, we often forget to appreciate each other as humans and focus on the skills and getting the work done. We don't even know who we work with anymore. This exercise is always eagerly participated and the results astonish team members themselves. It gives introverts and extroverts the same playing field and helps teammates understand how to motivate each other.MotivateMotivation is essential in any Agile team and yet this is an overlooked category in transformations. We know from Harvard Business Review that happy teams take up more complex challenges (https://hbr.org/2013/04/to-find-happiness-at-work-tap). So, what data can be looked at to ensure teams are intrinsically challenged?1) Publish Case Studies- Publishing case studies of successful teams with adequate data might be a wonderful information radiator of teams that truly motivate others.2) Team Reports- For retrospections, using the available team data can bring insights which are otherwise difficult to trace. Team reports can start at a basic level and track:1. User Story Committed vs Delivered2. Team velocity3. Sprint Burn DownUnderstanding what they have done and where things could have been improved under the guidance of an able manager, should inspire teams to perform better in the next sprint.3) Value Stream Mapping- Look at the entire cycle flow for a sprint with your team, take the waste out, make changes to your practice, keep tracking, talking and changing till you think the process is completely yours.4) Defect Reports- While looking at what went wrong or missed isn't always motivating in the short run, seeing and ensuring a root-cause analysis is done and changing the strategy accordingly and reducing the account definitely is a mood booster for teams.5) Velocity Charts- Another way of looking at what has been delivered in terms of complexities over a period of time and if the chart differs way too much, the reasoning behind when and in what condition more complexity was delivered. The dips could be because of holidays or new joiners or attrition rates.CamaraderieA happy team is a productive team. Conflicts and egos are added complexities that are best resolved immediately.Retrospective- Seeing what the trend has been as a team and if the action items are being resolved should improve the team dynamics to continuously strive to improve. Track the action items to the positive changes made in the team and publish the data. Or alternatively, find the trend and see where usually the blockers are, this set of data while can be used fantastically by the team it can also be used by the manager or the coach, who when implementing for another team will use strategies to ensure the same trend doesn't surface.Kudo Cards- Recognitions from team members would be a wonderful feeling for anyone, tracking them over releases or yearly on what someone is doing to help can create team appraisals and not individual ones.To summarize, data is always your ally, nudging and pushing you towards the right direction. Data isn't just for management/stakeholder reports which it's usually thought out to be, it should be embraced with equal inquisitiveness by teams and coaches and anyone who is remotely really trying to understand how transformation happens and how teams and individuals react to it.Data-centric Agile transformations shouldn't just be e-mails sent out by management, it should be about thinking deeply about what it entails, what might change, the reality, and the expectations.
Rated
4.5
/5 based on
0
customer reviews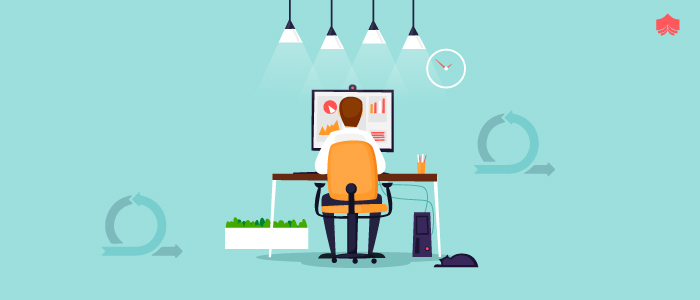 Agile Project Management Vs. Traditional Project Management
By
Kira Carr
In this fast-moving world, project management has become one of the most important pillars that are helping businesses run without any glitch in their processes. Both small and large scale organizations around the world are exploiting technology and depending on project management systems to deliver the software development project successfully. Whether it is team workflow management or timing, these tools help to ensure that everything is going well without any obstacles. While there are tens of different project management approaches, Agile is considered one of the most practical and flexible software development mechanism that exist today. It is capable of executing a variety of tasks, but what sets it apart from others? Let's find it out. Here's a brief comparison of Agile management and traditional project management software:                                                                                                                    Traditional vs Agile Project Management Overview of Agile and Traditional Project Management What is Traditional Project Management? The traditional Project Management (waterfall) approach is linear where all the phases of a process occur in sequence. Its concept depends on predictable tools and predictable experience. Each and every project follows the same life cycle which includes the stages such as feasibility, plan, design, build, test, production, support, as shown in the figure above. The entire project is planned upfront without any scope for changing requirements. This approach assumes that time and cost are variables and requirements are fixed. This is the reason why traditional project management faces budget and timeline issues. What is Agile Project Management? When a traditional system focuses on upfront planning where factors like cost, scope, and time are given importance, Agile management gives prominence to teamwork, customer collaboration, and flexibility. It is an iterative approach that focuses more on incorporating customer feedback and continuous releases with every iteration of software development project. The basic concept behind Agile software development is that it delves into evolving changes and collaborative effort to bring out results rather than a predefined process. Adaptive planning is perhaps the biggest feature of Agile and one that makes it a crowd favorite among project managers. Scrum and Kanban are two of the most widely used Agile frameworks. They are very well known for encouraging decision-making and preventing time consumption on variables that are bound to change. It stresses customer satisfaction and uses available teams to fast-track software development at every stage. The table below shows the major differences between Agile project management and traditional project management.                                                                                Table: Agile project management vs traditional project management Why is Agile Preferred and why not the traditional project management? Agile is preferred by most developers and managers because of a variety of reasons. Let's have a look at the most common ones: Project complexity Traditional: This method is the best fit for small or less complex projects as it follows linear approach. Sudden changes in the project or any other complexities can block the entire process and make the team go back to step one and start all over again. Agile: This is the best methodology to follow in case of complex projects. A complex project may have various interconnected phases and each stage may be dependent on many others rather than a single one as in simple projects. So, Agile methods are preferred for large complex projects, as they can respond better to such structures. Adaptability Traditional: This approach works with a belief that once a phase is done, it will not be reviewed again. So, it is not adaptable to rapid changes in the work plan. In case if any sudden situation arises or any change in the requirements from the client's side, traditional approach fails to adapt to the new change. The only choice is to start from the very beginning once again. This wastes a lot of effort and time in the process. Agile: The adaptability factor is very high in this methodology since it is not linear. Complex projects consist of several interconnected stages, where a change in one stage can cause an effect on another. And the project managers can take calculated risks in such scenario, as there is a chance of high adaptability.  Scope for feedback and changes Traditional Each and every process is clearly detailed and defined at the start of the project in the traditional approach. It cannot deal with any big change or feedback that might require a change in the process. Mostly, the project delivery time and budget are fixed, allows change very rarely. Agile There is a high acceptance for feedback and change in this method. The process is very flexible and allows constant feedback that can help to provide better output within the fixed project delivery time. The main reason that managers or developers choose agile direction is for the flexibility it offers. Developers working with Agile management are able to respond to customer requests quickly as they are only addressing small parts of the project at a time and the customer validates each iteration or sprint before finalizing.   Some of the important characteristics of Agile development Breaks project into parts Agile divides a project into parts (called iterations) where the release is sent to the customer after every single iteration. Additionally, the success of the project can be easily foreseen through the success of these iterations. This removes the need for upfront planning completely. Self-organized As mentioned above, Agile uses a parallel mode of management. Employees of a company are not managed by a central line of control, but by groups. For example, in Agile, there may be eight teams working on a single project. Each team is managed by itself without external guidance. The teams only interact with each other for project discussion and process linking as they are otherwise not self-sufficient. Generally speaking, an Agile project consists of three parts: The product owner – the expert on the project (for which the product is being developed) and is the main person who oversees the projects The scrum master – this person manages the process involved in Agile. He/she looks after the iterations and its completion The team – individuals who play significant and minor roles in the software development process Customer Engagement In Agile, customer engagement is at the very top. The customer is regarded highly in its frameworks as after every iteration, feedback is generated and acted upon. Overall, Agile is clearly the winner among project management systems. When compared with other traditional approaches, Agile's features come to the fore and reiterate why it is one of the top software used by companies globally. Can Agile Coexist with Other Approaches? This is a question asked by many project managers, and opinions of experts seem to be divided. While some say it is possible for Agile to coexist with traditional project management systems, they suggest being cautious and using them for different terms. For example, using two different approaches on the same project can be counter-productive and highly explosive. As Agile and most other frameworks are totally contrasting to each other, the projects may go for a toss. On the other hand, some experts believe that it is not possible for Agile and other tools to co-exist because of their contrast. Using them together can cause disorder in the entire company system, making the productivity to go for a toss. Agile vs Traditional- Adoption Growth According to a recent online survey of 601 IT and development professionals, it is proved that Agile is the new typical formula for project success. The majority of projects and development teams are now adopting this methodology, while the traditional waterfall approaches have many flaws.    Traditional organizations vs. #Agile organizations #SALC16 pic.twitter.com/bBgxkQB1fI — Scrum Alliance (@ScrumAlliance) January 20, 2016 Agile was first introduced about 15 years ago as a substitute for traditional software development approaches. Many people considered it as challenging to implement traditional approach practices and Agile adopters stated that this new style of software development improves team collaboration and is more customer-centric.  Though Agile method was present more than a decade ago, the vast majority of organizations have adopted the practice in the last 5 years. Moreover, the survey reported that agile adoption saw an inflection point between the year 2009-2010. As shown in the above figure, agile adoption seems to have slow incremental growth till 2008 and then its growth was accelerated after gaining traction in the market. Reasons for the transition to Agile Most of the organizations who transitioned from traditional to agile project management have listed the following reasons: Improves collaboration between teams- 54% Enhances the quality level of software in organizations- 52% Results in enhanced customer satisfaction- 49% Speeds time to market- 43% Reduces development cost- 42% The Verdict In the traditional software development, the customer involves only before the start of the development process. So, there might be a number of mistakes and a large amount of money needs to be spent to rework on them. Since in the Agile software development, the customer involves at each stage, the corrections can be made once the defects are detected. This helps us in saving cost. As we can see, Agile project management is really in-demand for teams. It helps the team to work on the top priority ones at the right time and allows them to walk through the risks much faster than they would with traditional project management tools.  
Rated
4.0
/5 based on
5
customer reviews

CSM®️ or PSM™ - Which Certificate Is More Valuable?
By
Frederik Vannieuwenhuyse
What is Scrum?The source of a correct definition of Scrum is the official Scrum Guide, authored and maintained by Jeff Sutherland and Ken Schaber. Scrum has its roots in software development, but nowadays Scrum is applied in several contexts and industries.From the Scrum Guide:"Scrum is a framework for developing, delivering, and sustaining complex products. Scrum is not a process, technique, or definitive method. Rather, it is a framework within which you can employ various processes and techniques. Scrum makes clear the relative efficacy of your product management and work techniques so that you can continuously improve the product, the team, and the working environment."The latest update to the Scrum Guide also lists possible uses for Scrum:- Research and identify viable markets, technologies, and product capabilities;- Develop products and enhancements;- Release products and enhancements, as frequently as many times per day;- Develop and sustain Cloud (online, secure, on-demand) and other operational environments for product use; and,- Sustain and renew products.Origin of ScrumScrum is a process framework that has been used to manage work on complex products since the early 1990s. Ken Schwaber and Jeff Sutherland worked on Scrum until 1995, when they co-presented Scrum at the OOPSLA Conference in 1995. This presentation essentially documented the learning that Ken and Jeff gained over the previous few years, and made public the first formal definition of Scrum.The Scrum Guide documents Scrum as developed, evolved, and sustained for 20-plus years by Jeff Sutherland and Ken Schwaber.  Both, Jeff Sutherland and Ken Schwaber were present at the event when the Agile Manifesto was written.Scrum was one of the several lightweight processes presented at that gathering in 2001. The Scrum Alliance - a non-profit organization promoting Scrum, was also founded in 2009.Throughout the years Scrum has evolved, and in fact, has been become simpler, but therefore not more easy to apply and practice. In case you're interested, you can look at the Scrum Guide revision history, and see the changes since 2010. To me personally, the beauty of Scrum lays in its simpleness, although some people would advocate they still find Scrum too complicated in terms of process.Scrum Alliance vs Scrum.orgIn 2001, Ken Schwaber left the Scrum Alliance and found Scrum.org. There was a bad impression of the Scrum Master about implementing a Scrum in the organization. The Scrum Masters misinterpreted that the 2-day Scrum Alliance CSM®️ certification course is enough to certify them as a Scrum Master.  Even organizations took amiss that those who attended 2-day training are the Scrum experts.The PSM™  certification of Scrum.org is different than CSM®️ certification. For PSM™ certification, attending a workshop is not mandatory. But, it is little harder to clear the PSM™  assessments which at least assures a precise level Scrum understanding. Note: The Scrum.org assessments are based on the Scrum Guide (fabricated by Ken Schwaber and Jeff Sutherland).Let's see these two certifying bodies in details and figure out the difference between the Scrum Alliance and Scrum.org.Scrum Alliance- The CSM®️ certifying BodyFounded in 2001, Scrum Alliance® is the largest membership and certification organization in the Agile community. The Scrum Alliance is a non-profit organization and is governed by the Board of Directors. The Scrum Alliance has certified more than 750,000 practitioners worldwide, clearly contributing a lot to the spreading of Scrum worldwide. But, the Scrum Alliance is not simply a company providing training. The Scrum Alliance also organizes twice a year a global gathering and several regional gatherings and supports agile community events.From the Scrum Alliance website:"Scrum Alliance's vision is to "Transform the World of Work" with a mission to guide and inspire individuals, leaders, and organizations with practices, principles, and values that create workplaces that are joyful, prosperous, and sustainable."Scrum Alliance certificationsAs there are 3 roles in Scrum, the Scrum Alliance offers 3 entry-level (foundational) certifications - there are CSM®️ (Certified Scrum Master), CSPO (Certified Scrum Product Owner), and CSD (Certified Scrum Developer). Next, you could apply for a Certified Scrum Professional (CSP), after indicating your practical experience with Scrum.Recently, the Scrum Alliance has changed the certification path and added an "advanced" certification and course. Today, the Certified Scrum Professional is specific for either Scrum Master, Product Owner, or Developer.These are the certifications:- Certified Scrum Master: CSM®️ --> Advanced CSM®️ --> CSP-SM- Certified Scrum Product Owner CSPO --> Advanced CSPO --> CSP-PO- Certified Scrum Developer (CSD)Next, you can obtain so-called "elevated" certifications, which involves a more rigorous screening and test to validate your knowledge, experience.The elevated certifications target to be an accredited trainer or coach:- CST (Certified Scrum Trainer) - people with this certification can provide official training in Scrum, on behalf of the Scrum Alliance. Trainers go through a rigorous process of co-training, and an application in order to pass the bar of becoming a CST.- CTC (Certified Team Coach) - to be recognized and accredited as a coach on the team level- CEC (Certified Enterprise Coach) - to be recognized and accredited as a coach on the enterprise levelThe coaching certifications involve more than Scrum, but agile & lean coaching in general.The Scrum Alliance also provides an Agile Leadership track - this is relatively new and split into two levels:- Certified Agile Leadership I- Certified Agile Leadership IIThe Agile Leadership courses increase your leadership effectiveness and learn how to be a better leader, no matter what your role.The Scrum Alliance provides also "extended" continuing education, courses.The Scrum Alliance is taking a broad view of how to transform the world of work (e.g. also applications of Scrum outside IT).Scrum.org- The PSM™  certifying BodyIn 2002, Ken Schwaber with others founded the Scrum Alliance and set up the Certified Scrum accreditation series.  Ken Schwaber left the Scrum Alliance in late 2009 and founded Scrum.org which oversees the parallel Professional Scrum accreditation series.On the Scrum.org website, there's a page called "Why Scrum.org?" explaining Ken Schwaber's motivation to separate from the Scrum Alliance and found Scrum.org. These are the motivations as formulated by Ken Schwaber:- I would create a new organization, Scrum.org, to continue developing and sustaining the Scrum Developer program.The program would lead to assessments and certifications based on a body of knowledge.- I would also redevelop a new, more advanced version of the Scrum courseware. This courseware, called Scrum-In-Depth, would focus on how to use Scrum in advanced circumstances. I would publish the Scrum body of knowledge on Scrum.org and formulate beginner, intermediate, and advanced assessments and certifications based on this body of knowledge.- I would form a new group of Scrum Trainers who welcomed openness and transparency.Scrum.org  aims to improve the Profession of Software Delivery and targets its courses and certifications in that area. The Scrum Alliance focuses on Scrum, and takes a broader view, as the Scrum Alliance's slogan is to "transform the world of work".Scrum.org certificationsThe certifications provided by Scrum.org are similar to the certifications of the Scrum Alliance. The certifications are called "Professional" The certification path is as following:- Professional Scrum Master: PSM™  level I --> level II --> level III- Professional Scrum Product Owner: PSPO- Professional Scrum Developer: PSD- Scaled Professional Scrum (SPS), based upon Scrum.org Nexus framework for scaling Scrum- Professional Scrum with Kanban (PSK I): to validate knowledge of how Scrum Teams can use Scrum with Kanban ability to support value creation and delivery. Kanban is a lean method to streamline work. Scrum has its foundations in lean, so it does make a lot of sense for teams to learn and apply Kanban. In fact, agile & lean are blending philosophies.- Professional Agile Leadership (PAL-I): Agile Leadership trackThere's an optional (non-mandatory) PAL-E (Professional Agile Leadership - Essentials). The workshop provides a foundation for the role that leaders play in creating the conditions for a successful agile transformation.In summary,In a comparison to Scrum Alliance, remember the following practical points when you consider one or the other certification:Scrum.org certifications have no expiration date.Scrum.org certifications can be obtained by taking an online test. Physically attending a classroom course is not required.Scrum.org offers "open assessments" which are interesting for anyone to validate your Scrum knowledge, regardless of if you intend to get certified or not.To know more about various Agile and Scrum certifications and paths to learning these certifications to make a career move, you can refer certification pathway.Choosing between the best Scrum Master Certifications: CSM®️ vs PSM™ Agile and Scrum are today's latest trends. Not only IT-based organizations but also non-IT organizations hire individuals who know the concepts of Scrum framework and its applications. Scrum is the Agile framework, focuses on the complex projects.Initially, the Scrum framework was used for software development, but today it is used as any other projects to get the fastest results. So, there is a rising demand for Agile-Scrum professionals in the organizations.CSM®️ and PSM™  are two major Scrum Master certifications. CSM®️ stands for Certified Scrum Master. CSM®️ is a certification issued by the Scrum Alliance. CSM®️ is a first (entry-level) certification for the Scrum Master. PSM™  stands for Professional Scrum Master. PSM™  is a certification issued by Scrum.org. PSM™  and PSM™  both are the entry-level certifications for the Scrum Master.    PSM™  by Scrum.org has a different approach than CSM®️ by Scrum Alliance in the following ways:- According to Scrum.org, there's no need to attend a class, to be able to take an online test to get certified. A practice assessment is available online, called "Scrum Open"- According to Scrum.org, a certification is a proof of knowledge and therefore has no certification dateLet's see the differences between the CSM®️ and PSM™  in the tabular form.Certified Scrum Master (CSM®️)FeaturesProfessional Scrum Master (PSM™)50 multiple-choice questions, usually with four possible answersExam PatternNumber of Questions: 80Format: Multiple Choice, Multiple Answer and True/FalsePassing score: minimum 69%Passing gradePassing score: minimum 85%The test is taken anytime after attending the courseThere's no time limitExam durationTime limit: 60 minutesEvery 2 yearsCertification renewal durationNo expiration (Lifetime certification)Fee: $1295 per attemptCertification costFee: $150 per attemptThere's no practice exam available. In general, after attending and learning during a two-day CSM course, you should be able to pass the exam without issues.Level of the examDifficulty: Intermediate$119,040  per yearSalary$100,500 per yearFinal ThoughtA search on "Scrum Master", in the job title with as prerequisite "Certified Scrum Master" gives more than 1000 jobs results. If you want to get an idea what companies and organizations ask in terms of Certified Scrum Master Course, you can have a look at the AgileCareers website (by Scrum Alliance). (there are mainly USA based jobs listed)This is all about the comparison between the CSM®️ and PSM™  and various certifying bodies like Scrum Alliance and Scrum.org that offer these certifications.In the end, knowledge matters whether it is CSM®️ or PSM™  certification. Both certificates have the same value in the job market. Also, both the programs are highly compatible. It is very crucial what you earned during the certification process and the trainer will definitely help you to make the difference there.
Rated
4.5
/5 based on
19
customer reviews