Why Agile Is Not The Answer To All Your Business Problems
By
Anne Cecile Graber
The Agile framework is very famous nowadays. It is implemented in big companies that have an IT or technical department. The digital transformation is impacting the way we work. We moved from a slow product industry to a fast service industry. It is easy to think that one framework, one methodology, one way of working will bring us to the next level of business. The business world is made of different layers of consciousness which means that not everyone is at the same level of development. Everyone is surfing on a different wave. We cannot predict what will work tomorrow. We can just try. It is important to consider the reasons why companies should use a new methodology before implementing it.Many companies jump onto the Agile train because they need any kind of solutions to their organizational problems. Then they become aware that their management methodology is not adaptable to the ever-changing business world. Their bureaucracies, processes, employee management and leadership are failing at creating the services and products at a space that allowed them to grow. They bitterly realize that Agile is not doing it for them.  Are they really using the right methodology or are they avoiding acknowledging the deeper Systematic issues? Furthermore, do companies need to grow forever?New frameworks like Agile can be useful if companies avoid the following traps:  No clear goalWhenever I ask what are the goals of the company for (choosing to use) using the Agile framework, I am always surprised to hear this answer: We want to be faster, leaner, agile... This is not a goal, this is a result. What is your goal? Is it to create the next generation of X or to allow employees to freely grow and develop themselves while creating products that your clients love?Defining goals is difficult because it comes back to the questions "Why are we here?" "What is our vision for the future". The following article gives hint on "How to come up with a vision for my company?"Big corporations often fail at answering this question because they are enormous. They are like Medusa, with her many snakes that have no common vision.It is not the right framework for the company's specific situationSome companies decided to use the Agile framework because of a promise that cannot be fulfilled (faster, better, agile, stronger). In some situations, it is like using an antidote against fever when it's your arm that is broken. The issue here, more often than not, is a wrong diagnosis or a charlatan selling you his or her product. The main reason for a false diagnosis is the desire to gain time. Why analyze the situation when we know what the problem is? First, you don't really know until the situation is seen in all its aspects (holistic). Real Organizational Development work by analyzing the situation from different point of views (leaders, employees, organizations). Second, even if you know the symptoms you may still get the wrong medication. The risk of getting the wrong medication is higher if the person selling you a cure believes that his medication is a cure-all. It is better to get the opinion of various independent specialists and not rely on just one who tells you that it will be easily solved. If you, having the expertise in the field, were not able to solve the problem it means that the issue exists in different level within the company. It is similar to a fabric, where each fiber is interlaced with others and have an impact on the quality of the fabric. You pull one, all the others will be impacted. You cannot solve your issue if you do not clarify what you want and understand the situation holistically.The company's core beliefs are not aligned with the new frameworkSo far, your company has been growing in a framework rooted in beliefs, values, and habits. This framework may not be adapted to evolve in the digital world. You want to use a new methodology to attain a new level of growth. This means changing beliefs, values, and habits. It requires inquiring the existence of the company's roots and trying to understand how the beliefs, values, and habits have evolved in order to access the next level of success. Imposing a new methodology will not change the roots of your company. It will only add a cosmetic surplus that will continue to cover the roots of the company for a short period. It is only by growing new roots that the company can blossom in the new methodology.Furthermore, the new methodology may be adaptable to only a small department of your company and a variation of it can be used for others.Any new methodology may seem attractive because they open the door to more productivity but they cannot be implemented without reflection. We  need to pause and reflect. What is it that we really need? Will the Agile framework help us achieve our goals? The Agile framework is not a solution for every situation, it is made of core beliefs, values and habits that may or may not fit your company. Either everyone accepts it and change or refuse and reject it.What do you think about the implementation of new frameworks such as Agile in the workplace? What is your opinion on this subject?
Rated
4.0
/5 based on
54
customer reviews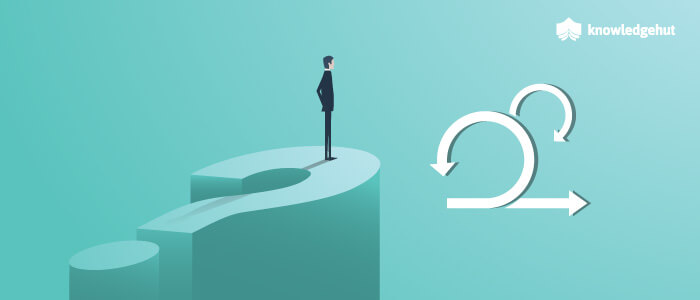 Self-Management: The Next Step After Agile
By
Anne Cecile Graber
The Agile methodology has gained the interest of multinationals because of its capacity to create digital & non-digital products in a much faster and sensible way compared to  before. It opens companies to a brand new way to manage innovation and value creation. The roles and rules connecting employees in the agile methodology change several aspect of the corporate life. Let us build an analogy between the agile methodology and a board game to understand its impact on companies that implement it. In the agile methodology, the rules and conditions are changed but the employees remain the same. The goal of companies using the agile methodology is to is to satisfy customer needs by creating a competitive advantage thanks to speed, adaptability, multifunctional teams and transparency. In the old board game, the ruler or CEO is the person with a vision of what should be done. He is placed at the top of a pyramid, far from the reality of implementation. He has sometimes expectations that cannot be met but he is deaf and blind to (suggestions, explanations, options), which makes communication difficult. He gives orders and expects results in a precise time frame that leads him to control every move or ask for reporting from his leaders crew (Team and department leaders). The ruler is isolated from the workers (team members). On their side, workers are not aware of all resources available to them and they usually have to compete with other departments to get the ruler's attention and resources from the leaders crew. The workers are told what to do without being explained what goal is being pursued. The communication is in  one-way: "Top-Down". This makes any changes from the workers almost impossible to identify.  In the new board game, there are now more rulers. This time, the workers are informed by a specific person (product owner) about the goal they need to pursue. They organize themselves to achieve it, there is no one who gives them specific order all the time or tell them how to achieve their goal. A special attention is given only to the quality of their work. An important idea is that one can learn from failures and incrementally improve upon one's  work. The one person who makes sure that the rules and roles are respected is the scrum master. The communication in this game is two-ways, which enables quick change and adaptation. Explained like this we can understand why a lackadaisical innovation exists in the old methodology. The new methodology gives employees, who are doing the real work, freedom to do what they do best on their own term. It also means a big change for the leaders: they must let go of control. Yet with time, training and coaching the agile methodology starts to change the way people interact. It is important to note that the agile methodology is nowadays mostly used in the IT departments, which sometimes creates tensions between the agile teams and the other workers/employees. For example, the agile team may require to budget more often that will drive the financial department crazy because they are still working on the old methodology. The main cause of those tensions is the existence of two different "board game rules" in the same company. Workers that do not work within the agile methodology see their counterparts make decisions, have fun and freely create their own work conditions because no one tells them how to do it. The feeling of unfairness rises in those companies that have two set of rules.   What @Buffer Got Wrong About Self-Management https://t.co/FKxoBbiQ6z #agile #management pic.twitter.com/CIOLdvZAhc — Agile Alliance (@AgileAlliance) December 11, 2015 Agile methodology has limited success since it is just a piece of puzzle. The agile methodology has enabled the creation of quicker, better and client-oriented products and it could bring companies much further if it was implemented across the board. The positive impact of a well implemented agile methodology cannot be denied. One can only wonder when and how it will be implemented in other departments. For example, could the marketing department work within an agile methodology? The answer is yes. The principles developed in the agile methodology were initially put to use in the software industry because the production of software is rapid. Any creative processes that aim to create a final product or service for the benefit of a user will benefit from the agile methodology. I can predict that derivatives of the agile methodology will be forged in other industries such as finance, marketing, etc. The slow transition toward a more agile workplace creates a new context which modifies leaders and employees expectations. So far, companies rely on hierarchical power to make things happen. Now, within this new methodology, employees are free to act on their responsibilities as they wish in order to achieve a common goal. This "freedom to act" can be referred to as "self-management", a term defined by Frederic Laloux in his book Reinventing Organizations.   So far, the organizational puzzle was made of silos, bureaucracy and hierarchy while agile methodology puzzle piece introduces the notion of self-management. But what is it? In some ways the agile methodology and self-management have similar ground beliefs: Image Required: Employees are trustworthy Collective intelligence is the new black Transparency is a must Distributed authority makes everyone adept When the agile methodology is a puzzle piece then self-management is the bigger picture. It entails the whole organization structure and redefine its leadership, communication, strategy, change, talent & performance management. Self-management is based on a few core beliefs about employees and their competencies. Employees are trustworthy, mature, driven and capable of learning when put in the right conditions. Self-management is the next level of evolution after the implementation of the agile methodology. I invite you to watch this short video where Frederic Laloux explains the principle of self-management: Self-management is a system of distributed power, where the collective intelligence enables the pursuit of a company vision.   I predict the shift from pyramidal organizations--made up of hierarchy and power games (patriarchy)--to a new, progressive and interconnected organization with clearly set rules and roles managed through a clear decision process at the individual level (self-management). Self-management is the next logical step after agile.  
Rated
4.0
/5 based on
1
customer reviews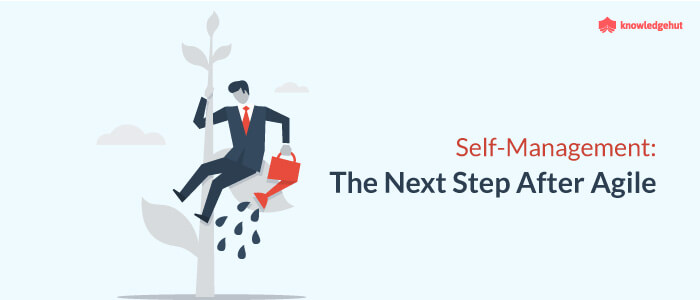 Self-Management: The Next Step After Agile
The Agile methodology has gained the interest of m... Read More