Business Analysis For Practitioners – Business Management
By
KnowledgeHut
We perform various Business Analysis tasks every day in our project management such as recognising business requirements, addressing business problems, building a business case, defining scope of solutions, and evaluating alternatives. In most cases, however, we do it offhanded without any prior formal training. By definition, Business Analysis practices identify business needs and recommend solutions to various business problems. The fundamental of Business Analysis includes requirement analysis techniques, stakeholder management, and communications. Business Analysis offers management the tools and techniques to explain why, what, and, how to deliver a product/service/change. Business Analysis is fundamental feature of any organisation. Transformation is inevitable, it can happen any time in the target market or the organisation you are working in. For your business to thrive, a proper analysis or the efficiency of your business should be conducted on a regular basis. This involves gathering information from various sources and analysing the information to provide a prediction of future trends. This will help devise ways for improving business strategies and operations. Analysis of Business provides stakeholders an understanding of the needs of the organisation. This helps teams make appropriate recommendations for those needs that ultimately enable the organisation progress and meet those needs. By achieving a thorough understanding of the needs, legitimate recommendations, and an acknowledgement of moving forward, Business Analysis provides teams with the ability map issues that do not facilitate the needs of the organisation. This map provides an outline of how the project will proceed, the teams can navigate to the desired state, keeping the stakeholders in the loop. Role of Practitioners in Business Analysis Earlier it was a common practice to refer the Business Analysis practitioners as 'Requirement Analysts.' But the scope of Business Analysis is so much more than that of the Requirement Analysis. Due to the unique nature of organisations, there are many different roles in a project that performs Business Analysis. According to the PMI's Pulse of the Profession™ surveys, poor requirement practices are a leading cause of project failures. A practitioner helps tackle project-associated issues related with requirements and business analysis. The practitioners deliver value by understanding the organisation in terms of its people, processes, and technology by proposing recommendations, enabling the organisation to make informed decisions. The practitioners performing Business Analysis need to have the following skills: Business and industry knowledge Analytical skills Creative and critical thinking Learning and leadership skills Issue-management skills Decision making Influence and negotiation skills Problem solving Presentational and organisational skills Ability to work effectively in teams, including virtual teams Business Analysis Practitioners have the responsibilities spanning various knowledge areas of Business Analysis. Practitioners are accountable for determining which techniques to be applied in fulfilling those responsibilities addressed by each knowledge area. An individual needs to take into consideration the responsibilities described by these knowledge areas and decide whether to follow a change-driven approach such as Agile or a plan-driven approach (traditional waterfall model). The practitioner must understand that he too plays the role of a stakeholder with every project involvement. Some tasks such as attending meetings and taking notes might seem like a routine, but it is important that the practitioner understands tasks assigned to him. If the practitioner comes across an issue that has not been properly understood or accounted, then he/she has the responsibility to speak about it in the stakeholder meeting and take necessary measures to settle the issue, without letting any delays to occur, keeping the project on track. The practitioners are expected to evaluate how his responsibilities back up the overall effort, which ultimately helps achieve the agreed-upon set of needs. Benefits of Business Analysis to the Practitioners Helps you to develop proficiency in the principles and practices of business analysis. Demonstrates stakeholders, clients, suppliers, investors, and people of your organisation that you adhere to the industry-standard business-analysis practices. Makes you marketable with your participation in a recognised professional group. Gains you recognition among your professional peers and management. Advances your career potential as you gain the recognition of a professional business-analysis practitioner. Certification in Business Analysis improves your overall performance and widens market opportunities. According to the recent salary survey, Business Analysis practitioners have potentially higher income for being formally recognised as an experienced BA professional. Gives you a personal satisfaction of accomplishing a milestone in the BA careers. Helps you to ensure that you have constant growth, and remain up-to-date in the environment by accomplishing and maintaining the certification.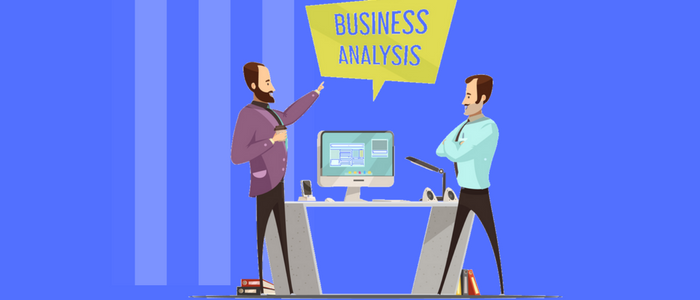 Why CCBA Certification Is Must For Business Analysts
By
KnowledgeHut
Professional business analysts, seeking formal certification of their business analysis skills, can pursue the Certification of Competency in Business Analysis (CCBA) course that is offered by the International Institute of Business Analysis (IIBA). Business analysts, who pursue the CCBA course, gain a certified recognition for their wide experience in the field of business analysis, and certify their ability to assume greater professional responsibility. About IIBA Founded in 2003, the IIBA serves the purpose of promoting the careers of business analysts around the world. This organization has over 100 chapters around the world and over 27,000 members. The IIBA created the Guide to the Business Analysis Body of Knowledge (BABOK guide), which defines the global standards for the practise of business analysis. It reflects the collective knowledge of the community of business analysts, along with the accepted business practises. The BABOK guide defines 6 knowledge areas, specific to the field of business analysis, namely: 1. Business analysis planning and monitoring, which detail the tasks of a business analyst, used for organizing and coordination. 2. Elicitation and collaboration, which detail the tasks required for preparing and conducting elicitation activities. 3. Requirements Life Cycle management, which detail the tasks required to manage requirement and design information through the entire life cycle. 4. Strategy Analysis, which provides details of the tasks required to identify the business needs within an organization, and devise the change strategy for business. 5. Requirement Analysis and Design definition, which detail the tasks used for requirement organization, model design, information verification and validation, solution options, and estimating the final business potential. 6. Solution Evaluation, which detail the tasks used for assessing the performance of a solution, along with recommendations for improvements. About the CCBA course Business analysts, seeking the CCBA certification course, can only qualify for the examination if they meet the following prerequisites: • Possess a work experience of at least 3750 hours (as stipulated in the BABOK guide) over the past 7 years. • Possess knowledge of all the 6 knowledge areas, defined in the BABOK guide. Of these 6, the applicant must be highly proficient in at least 2 of the areas (with over 900 hours of experience), and 500 hours of work experience in the remaining 4 knowledge areas. • A minimum of 21 hours in professional development in the past 4 years. • Must possess at least high school education or any equivalent certificate. • Professional reference letters from work manager, client, or a recipient of the Certified Business Analysis Professional (CBAP) certification. • Must agree to the CCBA code of ethical conduct and professional standards, which includes abiding by the exam testing rules and policies, prohibited conduct on the use of examination notes during the testing period, and maintaining the confidentiality of the CCBA exam contents. Available in English and Japanese languages, the CCBA examination is a computer-based test and can be taken from any part of the world. Benefits of the CCBA certification CCBA certification benefits offers not only to the business analyst (BA) being certified, but also to the BA's organization. Listed below are the benefits for the business analyst: • Achieve certified competence in the principles and practices of business analysis. • Formal recognition of the professional competence of the business analyst. • Advances the career potential for the individual, as a recognized BA practitioner. • Higher range of employee remuneration due to the formal recognition of the business analyst. Business analysts with CCBA certification earn an average salary of USD 82,000, which is around 10% higher than business analysts with no certification. • Increase in professional opportunities for the certified BA. • Ensures a path of continuous improvement and upgrading in business analysis skills, in order to maintain the certification. • Improvement in individual performance and motivation. Additionally, here are some benefits for the organization, as well: • Advancing the careers of its staff including the business analyst. • Demonstration of industry-standard business analysis practices for the company customers and investors. • Effective implementation of business analysis skills (as outlined in the BABOK guide) within the organization. • Higher quality and efficiency of results by BA professionals, certified by an industry-accepted standard. • Commitment to the field of business analysis, and recognizing its importance in any business field. • Organizations, interested in Capability maturity model (CMM) integration, can benefit from the process improvement guidelines, as specified in the BABOK guide. These guidelines can upgrade the quality of projects from ad-hoc to managed levels. Advanced certification In addition to the CCBA certification, IIBA also offers the Certified Business Analysis Professional -CBAP certification to recognize and certify business analysts with 10 or more years of experience in this field. Eligibility for this certification includes 7,500 hours of work experience and high proficiency level in 4 of the 6 knowledge areas, as prescribed in the BABOK guide.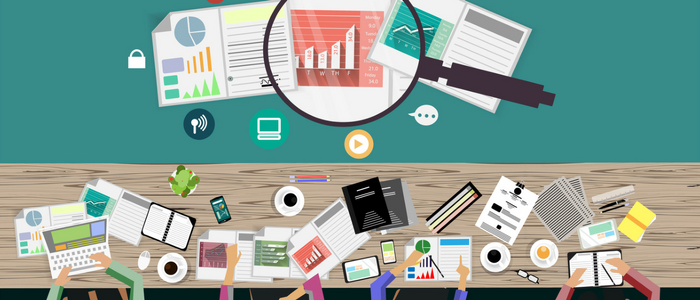 The Significance Of CBAP Certification In Business Analysis
By
KnowledgeHut
The Business Analysis marketplace is a dynamic field which witnesses continuous changes with the fast pace of the IT Industry. In such an environment having a Certification that can vouch for skill set and competency can be beneficial on several levels. The International Institute of Business grants multi-level Business Analysis Certifications to professionals globally. The four Certifications offered are called Early Certificate in Business Analysis, Certificate if Capability in Business Analysis, Certified Business Analysis Professional and Certified Business Analysis Thought Leader. The CBAP Certification training is one such Certification that helps understanding Business Analysis and its core aspects. The ways it hs benefit of CBAP certification, its awardees in Business Analysis space is explained below. Recognized Certification It is a professional certificate course granted by the International Institute of Business Analysis. Since it is globally accepted and relevant, it can open doors for similar roles everywhere. Hartford Financial Service Group, Royal Bank of Canada, Douglas County Government are among the several organisations that accept this CBAP certification. They rather give more weight to individuals with this certification over others, hence giving greater visibility to such individuals. Career Progression Since this certification is multi-level and CBAP is a level 3 Certification, it comes with certain weight based on experience. There are a certain number of hours and at least 5 years of BA Experience that make an individual eligible for the Certification. Next career progression move can use the valid case of having the CBAP Certification that requires competencies relevant for future growth. Also since this is a multi-level Certification accepted within the organisations the promotion discussion can be supported well by the Certification. Performance Improvement Since the Certification covers various aspects of work in the Business Analysis space, it can be a good refresher of core concepts and future roadmaps. Often professionals are so involved in their specific way of working that other relevant approaches for delivering work are neglected. This certification can highlight all that is relevant and important to know to be able to deliver better and also reflects that the individual is focused on continuous improvement in their skills and knowledge. Opportunities Since the Certification is globally accepted it also opens doors to other Organisations that accept this certification as a benchmark for their BA role. It can help garner opportunity and to also convert the opportunity into an offer that rewards better and opens scope for rather more interesting work. It is also critical for some Organisations to hire individuals with the Certification so that they position themselves in the market as being relevant and resourceful. Community Individuals who gain the Certification also can connect better with other certified professionals in this space to become known members of the community. This is a kind of benchmark in the career path as well to be able to gain the visibility among colleagues and peers working in the same space and help them all exchange ideas and share their experiences. The Certification also holds value for individuals working in other Business areas such as Product Owners/Manager, or others working as system analysts to gain an overview of what this space is about. CBAP Certification comes with all the advantages that any typical Certification assures and only better. Better because it is primarily a multi-level Certification accepted globally and widely encouraged. So, it reflects that the individual who has been certified comes with a certain level of knowledge and skills. Benefits in terms of intrinsic growth of knowledge and extrinsic benefits like more rewards, greater visibility within and outside the organisation are major motivators for investment in the Certification by BA professionals.