4 Big Cloud Computing Trends for 2019
By
KnowledgeHut
Backup to the public cloud as an extension of virtual infrastructures. Enterprises have been looking at private cloud solutions as an extension of their virtual infrastructures, where a VMware environment works in concert with a local backup solution, Rosendahl says. But how do you back up your data when it's sitting in the public cloud, where you aren't in control of it any more? Addressing this challenge will become more urgent this year, he says, as emerging solutions gain traction. Cloud subscription models. Cloud continues to generate hype and attention, for both consumers and enterprises, Rosendahl says. "Most enterprises are still in the early adopter phase, but we'll begin seeing more customers who are prepared to discuss their experiences with [the] cloud," he says. The cloud subscription model is enabling a "pay as you grow" approach to adding backup/archive resources that allows companies to pay only for the capacity they need, when they need it. "We'll soon have more data points to judge how the promise of this approach is playing out for a range of industries," he says. Cloud-based disaster-recovery-as-a-service. Leveraging offsite resources, such as the public cloud storage for backup and DR, is proving increasingly viable as a best practice for a wider range of companies, Rosendahl says. "This area is gaining traction as enterprises and SMBs look for cost-effective ways to implement a DR strategy," he says. Integrating de-duplication and cloud data protection. Deduplicating data before it is sent to a cloud storage service will increasingly be viewed as an integral component for cost-effective cloud-based backup, Rosendahl says. The services that aren't specifically designed to optimize this capability will find it harder to compete, he says.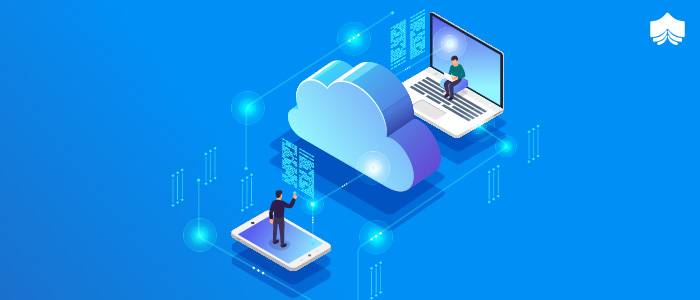 4 Big Cloud Computing Trends for 2019
Backup to the public cloud as an extension of vi... Read More
What are the Best Free Cloud Storages in 2021?
By
Joydip Kumar
Cloud storage helps slash data on hardware in a remote physical location, which can be accessed from any device with the help of the internet. Below are some of the best free cloud storage in 2019: 1. Microsoft OneDrive: Microsoft provides a cloud storage service and offers 15 GB of free storage to its users. OneDrive, earlier called Skydrive, can be used to store important files securely at one location and these can be accessed from anywhere and from any compatible system. Cloud storage works like a traditional hard drive, the difference being that it is available online and can be accessed from anywhere around the world. Also, companies offer to extend the storage capacity if required. Files of any format can be stored in Microsoft OneDrive, though it is better for Office documents. It offers cross-device and cross-platform design, which implies that you can resume your work from where you left without the need for saving it or making a copy of it. Due to its Office365 integration, it is easy to share your content and files with other users and hence facilitates collaboration among a team. One prominent feature of Microsoft OneDrive is Files on demand. This means you can access your files stored in the cloud from anywhere, without downloading them to your local device which saves a lot of local storage. Since the files are stored and changes are saved in the cloud, the recovery is very convenient in case the system you are working on gets crashed, damaged or stolen. You can easily upgrade your account by buying extra storage in case you are running low on memory.  The important features of Microsoft OneDrive: Create and share folders Save notebooks to OneDrive View Office documents online Upload multimedia files from your personal mobile phones. Real time co-authoring File type support Desktop synchronization Search and discovery tools Device reports Documents storage and tracking Permission management Photo management Microsoft Office integration Device specific selective sync 2. Dropbox: Dropbox is operated by the American company Dropbox, Inc., and provides cloud storage and is used for file sharing and collaboration. Dropbox is available as an application for desktop for Windows, Linux and Macintosh operating systems. It is also available as an app for Android, iPad, iPhone and Blackberry. It provides a limited storage capacity of 2GB, which can be upgraded up to 100 GB by purchasing from several plans offered. The upgraded version of Dropbox is called Dropbox Plus. Upgrading to this version offers many benefits like automatic camera roll back up, which implies that all the photos that you click from your personal mobile phone get backed in Dropbox.  Dropbox provides a robust API that allows other apps to collaborate with it and use it for file storage and sync. Dropbox does not require a complicated upgrade or timely installations. It is mainly focused on file exchange. It does not limit the number of files you can share or a number of users you can share with. You can even share your files with users who do not have a Dropbox account. It supports the exchange of files among any operating system and any device.  Dropbox facilitates easy collaboration among team members. If you edit or make changes to any file that is shared with your team, they will receive a notification about the changes made. Teams can communicate and edit files at a minimal cost. You can easily get started with Dropbox by just downloading the app on your phone. After you create an account, you can start sharing your content. You can even use it offline if you sync your local storage or additional account data with it. To ensure the security of your stored files, Dropbox is designed with multiple layers of protection.  Layers of protection include the following: Dropbox files are encrypted using 256 bit Advanced Encryption Standard (AES). It uses Secure Socket layer or transport layer security to secure data being exchanged with Dropbox apps and servers. Dropbox applications are regularly tested for security threats and if such vulnerabilities exist, it is fixed immediately. During login, two step verification is available to provide additional privacy. The important features of Dropbox are as follows: Automatic updates File storage and file sync Offline access Manually set bandwidth Automatic organization and backup Preview and download Any device accessibility Large files sharing Easy link sharing 3. Google Drive Google Drive is a file storage and sharing service offered by Google. The first 15 GB is free. You can store any kind of files like photos, videos, design, drawings, recordings, and stories. Just like most other cloud services, you can upload your files online, and can access it from anywhere and any device. You can even invite people to view, download or contribute to your project.  Google drive provides storage options to any kind of files such as images, sheets, pdf, videos, word documents etc, one can even save their email attachment in google drive directly through Gmail without going through the hassle of moving files. One of the greatest features of Google Drive is that it allows the user to view the file in the browser without having to download it. The files that can be previewed are Adobe, Microsoft Office, images, audios, texts and video files, such an option is not provided by most of the zero knowledge services as those services are unable to decrypt the files. Google Drive's versatility makes it more user-friendly than any other storage platforms. Significant features of Google Drive are:  Google drive provides 15 GB free storage on signing up. With the assistance of Google's homegrown office suite, Google docs and other third party applications it is more productive and efficient than most other storage options. It is very versatile as one can store almost any kind of files and preview the same without downloading it. Google drive can be accessed by logging in with your Google account. Many different types of programs can be integrated with Google drive. Google drive's browser interface is fairly intuitive and user friendly. With the help of Google client, one can make optimum use of its sync capabilities. File replication. It provides third party applications library. The only drawback Google Drive has is that it does not provide any specific way to share files, however, it is one of the best storage options as its strength surpasses its weaknesses. 4. pCloud Though pCloud is new in the market compared to its counterparts, it has emerged as a versatile cloud solution for both business and personal use. The features of pCloud which make it stand out among other cloud services, are as follows: pCloud crypto: It provides you with an option to secure your files and data with encryption on your device before uploading on cloud to protect them from any unwanted and insecure access. Lifetime subscription: Unlike other cloud services available in the market, pCloud offers a lifetime subscription, that means you can use its services permanently without going through limited and expensive subscriptions. The advantages of using pCloud are as follows: pCloud rewind: The main reason why people go for cloud storage is data recovery in case of any issue occurring in the local device. It should be easy to recover  files in case it is lost due to corruption, virus, or hardware problems. To ensure this, pCloud stores five separate copies of every file you upload at three different locations at a centralized data center facility in Dallas, Texas, so you always have a copy of your file available for download. pCloud has a feature called pCloud rewind which tracks and saves your file history from last 30 days in case if you make any mistakes or accidentally deleted your original file. You can also go for long periods of history by including the extended file history add on (EFH) that keeps previous file versions for up to 360 days. High level security: The sensitive files and data are highly vulnerable in the current date of technologies for hacking and stealing data. Organizations dealing with sensitive data can opt for pCloud since it provides client side encryption service called pCloud crypto. Other cloud service providers use AES (Advanced Encryption Standard) TLS/SSL 256 bit encryption which helps secure your files in transit from device to server. But after these files are uploaded on the cloud storage server, it gets back to its original format. This means that anyone who has access to the server can access the data as well. pCloud offers an additional level of data security where the responsibility of encryption is in the hands of the client. You can encrypt your files or data on your personal system before you upload it on the storage server. You can unlock these files by using the generated key called CryptoPass.  Convenient file management: pCloud is available on all digital platforms including Mac, Windows, Linux and also mobile systems like iOS, Android and Windows. This lets you access your file on the go from any system even while you are traveling. All the changes made are saved to the files irrespective of the device it is made on. You can access your files from any device without extra charges. Store your files from other online platforms: If your files or work is saved on Google Drive, Dropbox or any other third party cloud storage platforms, pCloud offers to easily exchange information with these services conveniently and also upload them. You can even sync your information with social media platforms like Facebook, Picasa, and Instagram. 5. Mega Mega is a secure cloud storage offered by Mega Limited, an Auckland based company. Mega offers 50 GB of free storage space. Mega is also available for Windows phone, iOS and Android in the form of mobile apps. It provides services basically through a web based app. For Windows, Linux, and Mac desktop programs, one can download MEGAsync. A folder is created in which one can drag and drop the files that one needs to upload on the MEGA account. For Mozilla Thunderbird users have the option of MEGAbird add on to share large files over email.  It was founded by Kim Dotcom in 2013 and was launched on January 19, 2013. Kim Dotcom left the company in 2015 when the company was taken over by a Chinese investor who was wanted for fraud in China and the consequent seizure of the investor's shares by the New Zealand government. The site is now controlled by the New Zealand government. Mega was created for privacy and security reasons and all files are end-to-end encrypted locally before they are uploaded. It has bandwidth limits that have to be set in account settings while uploading through a browser and through desktop client while working in the application. The users of free account receive 15 GB of base storage data and 35 GB trial on signup for one month. Through various achievements, one can activate additional storage but the maximum limit is 50 GB. On the other hand, paid account users have four levels of options: 200 GB (1 TB bandwidth per month) 1 TB storage (2 TB of bandwidth per month ) 4 TB storage ( 8TB bandwidth per month ) 8 TB storage (16 TB bandwidth per month) Significant features of Mega: MEGAchat - It was launched in 2015 as an encrypted alternative to applications such as Skype and others. It is a browser-based chat service that covers email, video, chat, voice, and mobile. Browser extension- They launched a plugin extension MEGA chrome extension in 2015, marketed for its improved downloading and loading and improved security. Later in 2018 it was found that chrome web store extension was compromised due to the addition of code which was designed to steal credentials of cryptocurrency however the original code on GitHub was secure. Desktop sync client- It assists in removing file uploads which have keywords in common that reduces uploading of unnecessary content. API - Mega has recently released a feature of documentation of its API enabling the developers to write their own applications. The whole folder can be uploaded through the browser. Limitations of Mega There is no option to share files among a group of users. One can experience inconvenience while working with browsers other than Google Chrome or Mozilla Firefox. There is no advanced sharing features, one can send Mega file only by creating a public link. There is a 10 GB bandwidth limit which is refilled every 30 minutes. Hope this article helped you get an understanding of all the best cloud storage available for free. If you want to learn about AWS, you should try the AWS Certification course 

What are the Best Free Cloud Storages in 2021?
Cloud storage helps slash data on hardware in a re... Read More
What Are the Six Common Myths About Microsoft Azure You Should Not Worry About?
By
Annie Button
You may be interested in moving your infrastructure to public cloud storage and services such as Microsoft Azure. This form of storage is becoming increasingly popular for its perceived ability to enhance efficiency and simplify your digital operation. Part of what has made Azure such a renowned option is the familiarity of the software – with a setup in common with other Microsoft products.But there is a great deal of misinformation on Microsoft Azure and this has led to the establishment of common half-truths or misapprehensions about the services. Whether you are interested in simple public cloud hosting or a more advanced personalized solution, Azure has the services to suit you.Here we take a look at six common myths about Microsoft Azure, examine the truths behind them – and why you should consider choosing Microsoft Azure.Myth 1: Azure is too complicated for my businessSome organizations are concerned that switching to Microsoft Azure would be too complicated and they lack the technical expertise to make it work. However, one of the major benefits of Azure is that if you are familiar with other Microsoft and Windows products you will find it actually relatively easy to use. The service has been designed to be suitable for businesses of all sizes, so there is no reason to assume you will be overwhelmed.Of course, not every company has the technical knowledge and it can leave owners worried that they will not feel in full control of their infrastructure. Thankfully, however, it is possible to work with specialists who can offer managed Azure hosting services. So, whether you need just a little help with Azure deployments or a fully managed package, there is something out there to suit your business.Myth 2:  It's a security riskWith rules and regulations such as the GDPR (General Data Protection Regulation) coming into force, it has never been more important to have powerful cybersecurity in place. This means that many businesses worry that their data is put at risk if they use services like Microsoft Azure. However, if this is a concern for you, it's worth knowing that Azure holds the most comprehensive list of compliance certifications of any cloud provider.Microsoft is an industry leader in privacy protection with unique residency guarantees to protect data at all times. The system is designed to give customers complete confidence in their security. So ultimately you can have complete peace of mind that working with Azure can keep your business entirely secure and private.                                                                                                 Source: Home SecurityMyth 3: The costs are prohibitiveIn some cases, businesses are put off the idea of switching to Microsoft Azure because they believe either that the cost of changing the infrastructure and working practice will be too high, or the actual ongoing costs are too expensive. Of course, it is natural to be want to be in complete control of finances but it can often be the case that businesses that are not willing to invest in infrastructure get overtaken by competitors who do.Clearly, this will depend on your business, but it should be noted that a switch to Azure can see excellent improvements in efficiency and productivity. Additionally, Azure is engaged in a pricing battle with other services - which ensure that the costs of bandwidth and storage are kept to a minimum.Myth 4: Efficiency is the only reason to switch to public cloud storageYes, there is no doubt that increased efficiency is a major benefit of using public cloud storage services with Microsoft Azure, but it is far from the only reason to consider making the change. One of the best reasons to choose public cloud storage is the increased innovation it allows – this might even top reason. It allows your developers to spend their time actually developing, rather than simply on the time-consuming maintenance and management. Azure actually handles many of the complex tasks for you, taking that burden away from developers and freeing them up. This could give them time to work on anything from machine learning or business-critical enhancements to your website. Myth 5: It's incompatible with the open source software It is sometimes assumed that Azure is completely incompatible with popular open source software, which could make it difficult to implement alongside your existing infrastructure. If this was true it could make it potentially extremely challenging for those businesses that currently utilize open source software as it would mean not only changing over their system to Microsoft Azure but also changing many internal systems.Myth 6: Using the cloud effectively means ONLY using the cloudPerhaps you are concerned that if you make the move to Azure you are committing the whole of your business to the cloud. Some businesses do not fully understand how the cloud works and it can put them in a position where they never consider services such as Azure because they don't think it would be appropriate for them. However, this does not need to be the case at all as Azure supports hybrid functionality, allowing you to keep on-premises infrastructure in place and simply work with Azure to offer additional capacity. The solutions can be completely bespoke and based around the needs of your company, so there is no reason to assume that you have to stick with a one-size-fits-all package. If you are still concerned about whether Microsoft Azure is right for you, it's a good idea to speak to specialists, who have experience working with businesses like yours. Whether you would benefit from a hybrid system or hosting based entirely on the cloud, they will be able to advise you as to whether it is a good idea to make the switch.Cloud Computing is the present and the future. We hoped this article helped you get familiar with the Common Myths About Microsoft Azure. If you want to know more about Microsoft Azure and get certified, you can try the Microsoft Azure certification course offered by KnowledgeHut.