Top 10 Trending Courses in Information Technology for IT Aspirants
By
Sunny Chawla
The best part to jump to the bandwagon of information technology or IT is, there is an enormous possibility for an individual if he or she starts studying a diploma or a degree, does either a master degree or a research course. He or she can get full-fledged engineering degree. We have listed down here in order of priority, top to down for a beginners to advanced level technical course that an IT aspirant look for. Java or J2E and Its Frameworks Java or J2EE is one of the most trusted, powerful and widely used technology by almost all the medium and big organizations around domains, like banking and insurance, life science, telecom, financial services, retail and much, much more. You have many things to learn in Java or J2EE, like the core part – J2SE, JSP, STRUTS, SPRING and/or HIBERNATE. This is one of the best and most advanced sophisticated applications. If you want to learn Java, you need to start from the ab initio to the advanced level step-by-step. There are many different frameworks as well as supporting technologies to learn for Java aspirants but the given things are must learn and highly demanding in current software market. CISCO Technologies Whether you are fascinated about learning network and switching technologies, then CISCO technologies would be your choice. You can learn CCNA, CCNP and more from CISCO academy. These types of certificates are global certifications. You will get global prospects after completing and learning these types of courses. If you are not coming from engineering backgrounds, then also you can learn CCNA or CCNP, or both. Then you need to take some ad hoc classes for non-engineering students. The great number of fresher and experienced candidate, these days, are pursuing networking courses, if you are one of them, then CISCO technologies can be your choice. A majority of CISCO institutes want degree – graduation in any discipline. SAS – Statistical Analysis System SAS is a popular course. This can be your career as SAS consultant that many medium and large organizations looking for fresher and experienced SAS qualified candidates. This is nothing but a data analytics course that can give you global exposure. The demand for SAS – data analytics is growing day-by-day and the business intelligence domain has emerged one of the most trusted and lucrative option for science graduate. These days, SAS is a' la mode for fresher and experienced science graduate. It is an integrated system of software products that help to perform critical data-entry, data-retrieval, data-management, data-mining, report writing and graphics. DBA – MySQL – SQL Server In this highly competitive as well as dynamic Software/IT industry, there is one course the one course, which is very popular and can give you stable career is, DBA. This is a course or an ad hoc for students who are interested in learning MySQL and SQL server and like to create, manage as well as maintain the huge data files and other database flavors available in the market. DBA can be your best bet for career-oriented course, when you will be conversant with database with other supporting technologies; you can easily and quickly learn MySQL and DB2 in a much shorter period. The demand for DBA courses are increasing day-by-day and the demand shows the popular it is and the effective career you get after completing these technologies. Microsoft Technologies Microsoft technologies are high in popularity these days. You can be a database developer or a MS technology developer after passing one or multiple certifications, like MCSE, MCAD, MCSD, MCDST, MCDBA, MCAS and others. For enterprise and application development MCITP is one of the best for beginners and advanced level developers. Albeit, this type of certification is not at all a programming certification, but a system maintenance kind of, but have good future prospect. Cloud Computing Today's biggest buzz in all small, medium and large IT town is all about cloud computing. You must use Google, Amazon etc. some of the big gun of cloud technology. If you are thinking of pursuing a course that can set your future-career in cloud computing, then IaaS, PaaS, SaaS, DaaS etc. would be learnt alpha and omega of cloud computing.
Rated
4.0
/5 based on
2
customer reviews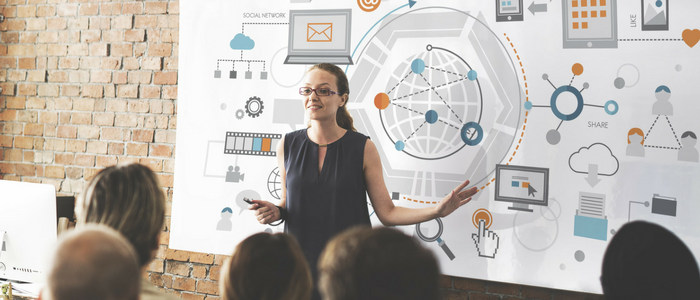 Measuring outcomes, not IT availability
By
KnowledgeHut
The service level agreement (SLA) model has always served as a guarantee of a service in the IT world.Traditionally, SLAs have sought to measure what is perceived as quality of service by IT organizations using traditional metrics based on IT infrastructure and applications, such as "server up/down" or response times of an IT software application.  While this may have worked for technology that was less complex, it is not viable in today's times. Historical role of SLAsIT and IT service management (ITSM) have always been highly influenced by SLAs, influencing behaviours, prioritizations of resources and steerage of relationships. Unfortunately, SLAs have largely created a negative culture between IT organizations and service providers. The construct of SLAs is the main reason IT departments are not perceived as innovative and strategic. IT organizations are often seen by the business as underperforming, disconnected from the needs of the business and simply a "commodity" rather than a partner. One of the major factors is that IT continues to design and report on metrics that have little to no value and do not demonstrate how IT is contributing to an organization's business outcomes. "Watermelon reporting" is a common phrase often attributed to a service provider's performance reporting. Typically, these SLA reports depict that the service provider has adhered to the agreed service levels and met all contractual service level targets. It looks "green" on the outside, just like a watermelon. However, the level of service perceived by the business does not reflect the "green" status reported (it might actually be "red", like the inside of a watermelon); and this is regularly a source of annoyance to the rest of the organization. For instance, a typical SLA model might state that there can be no more than four priority 2 incidents within an agreed measurement window. Surely, once that target is met, the service provider is now motivated to focus on another customer's priority 2 targets. Conversely, service providers are typically reluctant to agree to binding service levels for priority 3 and 4 incidents; these are typically agreed as "best effects" to restore services with KPIs (which attract no financial penalties). The result is that priority 3 and 4 issues take forever to get fixed and become the bugbear of IT users! Unfortunately, IT organizations and ITSM frameworks continue to use this outdated SLA model because it's what they are comfortable with. In my experience, service level agreements are not typically negotiated or fully consulted with representatives from the business (the people that actually use the IT service); negotiations with service providers and the design of service levels is usually a procurement function. Procurement teams sometimes make proud statements about negotiating an agreement of "99.8% availability" with a service provider without articulating what this actually means. While suppliers measure availability differently, its relative meaning needs to be closely examined. In the past, it meant the server was up; today, there are so many components, integrations and different suppliers enabling a business process that the meaning has changed irrevocably. Combining business and IT objectives A meaningful use of SLAs includes measuring business processes mapped to business outcomes. In line with the ITIL principle "Focus on value", outcomesare what matters more than outputs. Measuring business outcomes also takes serviced consumption into consideration, not only service delivery. This is what ITIL describes as the "co-creation of value through service relationship" in which "customers are an essential element in the process of creating value". Considering the example of an airline, it's now possible to report the availability of business processes, for example, check in passengers, provide the correct meals for special dietary requirements and allocate seats on a flight. This certainly sees a far more customer focused measurement than the previous SLA that measures whether the system overall is available/unavailable. To arrive at this understanding, it's necessary to decouple the service and look at what you're measuring. In the airline business, for instance, you recognize that the real value of an SLA is enabling customers to complete their journey. Whether the IT system is "up" for 99.8% is irrelevant. ITIL®: the SLA today and tomorrow ITIL®4 talks about facilitating value co-creation via a service value system: different components and activities working together to facilitate value creation through IT-enabled services. There are different types of end users including front-line staff and operational people and they all have different motivations, limitations and environments.ITIL®4 humanizes the guidance across the board. Applying design thinking to ITIL is more about understanding human behaviour of users. ITIL process owners often make erroneous assumptions about human behaviour, springing from a poor understanding of users' environments, motivations and their inclination (or disinclination) to call the Service Desk. ITIL 4 emphasizes the importance of collaboration, transparency, automation where possible and working holistically. SLA: An outcome-based future The dream SLA model of the future is an outcome-based agreement by which external or internal service providers understand their role and how they collectively contribute to an organizations' business outcomes. This approach changes the model from a silo-based, "finger pointing" culture to a more proactive and strategic partnership between IT, their service providers and the business which IT is there to serve. Without this approach, IT will continue to address the issues inadequately and generate reports that offer very little use to anybody. Effective IT organizations must change how they measure in order to be innovative and show the organizations they support how much they're contributing to business outcomes.
Rated
4.5
/5 based on
45
customer reviews

Measuring outcomes, not IT availability
The service level agreement (SLA) model has always... Read More
The New ITIL® V4 And Major Reasons To Choose It
By
KnowledgeHut
ITIL® is the most popular ITSM methodology in the world. One of the main reasons behind its success was its flexibility and adaptability. It was developed by the British government's Central Computer and Telecommunications Agency (CCTA) in the 1980s, but it is now owned, managed, updated, and certified by AXELOS.Last year, AXELOS announced its latest version, ITIL® V4. It was released in the first quarter of 2019, around February. The prime focus was on combining the most efficient ITIL® practices around the world with the ITIL® guidelines.The reason why the latest version is considered to be the best as it has been developed by a team of over 150 professionals which includes content writers, IT professionals, and a newly developed group. This group has more than 2000 members who have served in very large organizations worldwide. Their feedback has been taken into consideration to make sure that this version overcomes any limitations which its predecessors may have faced.Introduction to ITIL®In order to regulate the IT services with the needs of the business, ITIL® was introduced. It is a set of rules and methodologies which consist of the best practices developed over the years in the business industry. The ITIL® V3 (or ITIL® 2011) which turned out to be the most popular version is based on 5 fundamentals -ITIL® Service StrategyITIL® Service DesignITIL® Service TransitionITIL® Service OperationITIL® Continual Service ImprovementFor many years, ITIL® V3 ruled the industry because of its wide application. Even though it was one of the best-selling and globally-adopted versions, to adapt to the new changes in the industry, AXELOS came up with the latest version - ITIL® V4.What is ITIL® V4?The structure of the latest version has been enhanced to manage business companies to request new service management challenges. They also support them efficiently by applying modern technology to its highest ability. Versatility, integration, and organized systems have been given prime importance while composing this version.This methodology can be adjusted and embraced by different types of business to provide the best service and heighten customer experience. This will guide them in not only discussing management challenges but also solving them. It also supervises maturing the concepts so that the organization or the candidate can practically apply them to their daily obstacles and deal with them adequately. ITIL® V4 will also assist in governing as well as managing every possible IT-enabled service.ITIL® V4 is the new revamped version for ITSM to combine modern technology in a more holistic manner. This step was taken to give the best possible outcome from all the resources available.The target audience ranges from students to professionals aiming to get acquainted with the new updates. This is coined to be a huge development as it is not only working on the drawbacks of the earlier versions but is also aiming to get the most powerful methods to promote the business industry.Major elements of ITIL® V4ITIL® SVS or ITIL® Service Value System is one of the principal components of the updates in ITIL® V4. It represents how the different projects and elements of the organization operate collectively to encourage value creation by IT-enabled services.The different features of SVS can be implanted in such a way that it doesn't cause any stress over the organization. This makes it very pliable to adapt. Both the qualities, coordination as well as absorption are needed to keep the organization growing at a constant pace. This helps the system to drive the organization in an instrumental, visionary, and unified direction.ITIL® SVS majorly focuses on these components -  ITIL® service value chainITIL® guiding principlesITIL® practicesGovernanceConstant growthThe ITIL® service value chain demonstrates a working model for the creation, execution, and steady growth of the services. The design consists of 6 chief elements that can be connected synchronically using numerous ways hence creating distinct value streams. To approach the requirements of multimodal service management, the value chain is made flexible enough to be easily adapted through various procedures like centralized IT and DevOps. It is this flexibility that enables the company to concentrate on the steady growth as well as to satisfy the ever-changing interests of the industry.ITIL® practices support in developing the service value chain by extending their flexibility. To support ITSM practitioners with a complete toolset, all ITIL® practice supports multiple service value chain activities.An organization's performance and fundamental core heavily represent its growth. This is why the ITIL® guiding principles are executed as they aid in building a fruitful environment through daily activities. They also ensure that everyone in their organization are on the same page and is working towards achieving a unified vision.The governing body oversees and shares some specific guidelines and tactics with the organization to improve results. The governance also helps in improving coordination among the divisions of the company and hence raising the company's value.Why ITIL® V4?The most important reason for developing an advanced version of the ITIL® V3 was because of its certain limitations. These are -Failure to comprehend the current trends in the IT services and software developments.Bad relationship with the ITSM CommunityThe latest version addressed these issues by publishing the updates in the community, thus giving them a heads-up and possibly eliminating any obstacle in the free flow of data. ITIL® V4 has successfully combined the concepts of Agile, DevOps, and Lean with that of the standard ITIL® practices. This makes the new version flexible and keeps it updated for the future.Apart from this, the foundation stage is completely revised to give students and professionals a clear inside view from the very beginning.It is revised based on the needs of modern business. The revisions of the ITIL® V4 are completely practical and are based on the feedback of thousands of ITIL® practitioners.The significant variations which can be witnessed in ITIL® V4 are-Fewer siloesInformation across the whole businessMore allianceCombining Agile and DevOps within ITSM policies.This update has made the ITIL® way more agile, extensible, and collaborative.Principles of ITIL® V4Right from the beginning, ITIL® has always followed certain principles. Similarly, like its predecessors, ITIL® 4 is built upon nine guiding principles. These were borrowed from the most contemporary ITIL® Practitioner Exam.The most fascinating progression of the newer version is that it encourages the alliance of IT department with other departments.This is not only profitable but highly effective too due to the arrival of new technologies and most of the departments depend on it to get their work done. ITIL® V4 works according to the need of public perception and needs. Because of this, customer feedback and satisfaction are top priorities for the new version.ITIL® V4 certification levelsThere have been certain updates in the certification level in the new version. Before proceeding to those upgrades, let's take a look at the previous version.The previous version of the ITIL® V3 was divided into 5 levels -FoundationPractitionerIntermediateExpertMaster.Master was the highest level and the foundation was for beginners. With each stage, the depth of understanding of the subject increases.There has been an update in the new scheme of the ITIL® V4. Now, there has been an inclusion of ITIL® Foundation and the ITIL® Master exams.Below are the four certification levels within the ITIL 4 scheme:FoundationManaging ProfessionalStrategic LeaderMaster.After the foundation level are the levels of Strategic Leader and Managing Professional. Both of them have their own modules and exams.ITIL® Managing Professional (MP)ITIL® Managing Professional (MP) is designed for learners who deal with technology and digital teams throughout the organization. They are not just limited to the IT departments. This course offers experience and expertise to run successful teams, IT projects, and workflows.Modules cover 'ITIL® Specialists' in -Drive Stakeholder ValueCreate, Deliver and SupportHigh Velocity ITITIL® MasterManagingProfessionalTransitionITIL®  Managing ProfessionalITIL® Strategic LeaderITIL® SpecialistITIL®SpecialistITIL®SpecialistITIL®StrategisITIL®StrategistITIL® LeaderCreate,deliver andsupportDriveStakeholderValueHighVelocityITDirect.Plan andImproveDirect.Plan andImproveDigital & ITStrategyITIL® FoundationITIL® Strategic Leader (SL)This exam is designed for those who engage with "every digitally equipped assistance". The objective of this ITIL course is to prepare the learner on how to use technology to deliver business procedure. It also explains the role of IT in this process.Syllabus includes -ITIL® Leader – Digital & IT StrategyITIL® Strategist – Direct, Plan, and ImproveBoth of these exams end at the same level which is the ITIL® Master exam. It is the most advanced level in the examination.How to do the transition from ITIL® V3 to ITIL® V4?It is known that ITIL® V3 is the most popular version. Also, the certification is valid forever once you acquire the credentials in your resume. The ITIL® V3  is flexible, which is the reason why it is globally accepted. However, after the release of the new version, many will think of upgrading their certifications. AXELOS has defined paths to upgrade your ITIL® V3 certifications to corresponding ITIL® V4 certificates.  There are numerous ways to get the transition done. Following are the various transition paths -ITIL® V3 Foundation certified Since this is the beginning level, it is advised that the student takes up the ITIL® V4 foundation. The reason being that the foundation process of the ITIL® V4 has witnessed maximum changes.Transition in the early path will be beneficial as the learner will be well versed with the new contents of the latest certification. Also, the material on ITIL® V4 Foundation is vast and hence, it's a great opportunity for the learners to get to know new methods and techniques that are updated and as per current business trends.ITIL® Practitioner/Intermediate level AXELOS doesn't want the learners to waste their time and efforts, therefore if an individual is on the Practitioner or Intermediate level, it is advisable to continue pursuing the current level.Once they have achieved 17 credits, they are eligible for the easy transition to ITIL® 4 and take ITIL® Managing Professional Transition module. This will allow them to earn the ITIL® Managing Professional designation.ITIL® V3 Expert Those who have successfully made it to the Expert level can pursue the ITIL® Managing Professional Transition module, provided, they have received the certification.After acquiring the ITIL® Managing Professional designation, one can pursue the ITIL® Strategic Leader stream. This is completely based on the interest of the person. Fulfillment of either of the streams will lead the student straight to the final level, ITIL® Master.We have briefly summarised the paths into a table for your reference.ITIL® V3 CertificateThe path for transition to V4ITIL® V3 FoundationAcquire ITIL® V4 Foundation certificateITIL® V3 Practitioner1. Begin from ITIL® V4 Foundation2. Continue with the ITIL® V3 modules till intermediate and make a transition to MP under V4.ITIL® V3 IntermediateBeing a V3 intermediate, you can make a transition to V4 by taking up the modules under V4 MP.You don't have to go ahead with the MALC exam.ITIL® V3 ExpertIf you're a V3 Expert, you need to take the V4 MP in order to make a transition to V4 in order to continue with your ITIL® journey.ITIL® V3 Vs. ITIL® V4There is one common question regarding ITIL®, as to how exactly ITIL® V4 and V3 are different from each other.ITIL® V3 was introduced in 2007. The version was revised with some changes four years later in 2011.Whereas AXELOS recently announced the completion of the latest version of the ITIL® V4. The first level of the newer version was released early in 2019 and the higher levels are scheduled to release in the second half of the year.The ITIL® 4 is built upon nine guiding principles. These were borrowed from the most contemporary ITIL® Practitioner Exam.The nine principles are:Device for knowledgeConcentrate on contentExplore holisticallyCommence where you areStudy directlyDevelop iterativelyAssociateBe fairKeep it simpleITIL® V4 works according to public perception and needs. Because of this, customer feedback and satisfaction are top priorities for the new version.In addition to these principles, the ITIL® V4 has major updates like:Outstanding integration besides other successful ITSM practices, including DevOps, Agile, and LeanA broader focus on the meaning of customer experienceThe superior combination of ITIL® and modern business practicesA community-driven focus to render the framework extra flexible and powerfulOther major updates in ITIL® V4 The objective of the new version is to focus on the practical aspects of the business. The course has been kept as compliant as possible to assist the organizations towards being larger, developed and united service providers.The Service Value System (SVS) has also been gradually updated. It now gives a whole end-to-end scenario of what's occurring behind the scenes during the business transactions. This enables the students to gain a sound knowledge and contribute more to the process.A notable challenge was not to make the ITIL® V4 totally independent from its previous versions. This will create chaos in the system between the ITIL® V4 and the ITIL® V3 certified professionals. Keeping this in mind, the version has been designed to have better compatibility with the ITIL® V3.ITIL® V4 owns many of the underlying factors of the V3 as they assist the organizations in implementing efficient IT service management.Conclusively, the brand-new version is developed to meet the ever-growing demands of the digital environment. ITIL® V4 has been developed to provide a practical and flexible basis from the current complex digital environment.
Rated
4.5
/5 based on
15
customer reviews