Best Ways To Boost Your Career Through Top Scrum Certifications 
By
KnowledgeHut Editor
Why is Scrum so popular? Scrum is the most widely used approach of Agile methodology. Scrum doesn't follow any process or a technique, rather it is a framework which involves various techniques and processes. It is also called the one and only one lightweight process framework of the Agile approach to development. Scrum is most often used in software product development for complex projects, these projects are broken down into smaller units for quick delivery of sprints. What are the potential benefits of using Scrum? The benefits of using Scrum are- Providing quick response to market values within a less cost and timeline. Helping the businesses in improving the entire performance of an organization, which leads to growth in business. Updating according to the clients' requirements. Recovers bugs very fast in order to satisfy the customers.   [Source: Google trends] Available Scrum Certifications and their Importance The Scrum training and certification will help you satisfy the ultimate motto of the Agile Manifesto to promote a culture of success, collaboration, and productivity within the team members. This contributes to faster growth of an organization. Today every industry is looking for Agile and Scrum professionals and also the Scrum professionals can pass this certification in order to reach higher levels in their career. The Scrum Certification allows individuals to choose an educational track that imparts basic Scrum knowledge, popularizes the necessary tools to spread as an Agile professional and lastly, builds the skill sets, from Scrum foundations to leading practices. There are a few additional benefits of the Scrum certifications…. Having high salary Subject knowledge Better visibility Establishing presence in today's market Better integrity  Certifications from the globally recognised bodies like Scrum.org and Scrum Alliance Scrum Master certification was the top when compared to all. Applicable to both IT and Non-IT organizations Are Agile/Scrum Limited to Tech Projects or Tech Industries? Article https://t.co/7ra6Sby1aK#agile #scrum #tech #technology #software #agilebeyondtech #scrumbeyondtech #agileoutsideoftech #scrumoutsideoftech #innovation #productdevelopment #startup #entrepreneur #blog #article pic.twitter.com/0t3VMh5MVL — Agile Scrum Guide (@AgileScrumGuide) April 24, 2018 The Available Scrum Certifications come under two Accrediting Bodies. According to the survey made by the State of Scrum report (2017-2018), it is estimated that around 85% of the individuals took Scrum Certifications in the year 2017.  Levels of Certifications: We have three levels of certifications that illustrated below: 1. Beginner(Practitioner Certifications) Professional Scrum Foundations(PSF)  It will help gain practical knowledge needed to work with Scrum and is suitable for the individuals who get an opportunity to clear the PSM credential examination. Key benefits- It includes- Scrum basics Scrum mechanics  Understanding team collaboration and self-organization  Reduces the complexity of issues Comprehensive courseware in downloadable format 16 PDUs and 16 SEUs Successful completion of Professional Scrum Foundations (PSF) course makes individuals eligible for PSM I assessment. After successful completion of the course, you receive a password to attempt the PSM I assessment. Once you clear the course exam (PSF) you get certification from the globally renowned accreditation body scrum.org. Professional Scrum Master(PSM) This course provides learning on Scrum tools and the use of Scrum in the real world. It includes team dynamics, team binding and improved planning and estimation of a project. Key benefits- An individual can guide the Scrum team In-depth knowledge of Scrum concepts Learn to resolve team conflicts You can earn 16 PDUs and 16 SEUs On successful completion of the Professional Scrum Master course, candidates will receive a password to attempt the Professional Scrum Master I (PSM I) assessment, and can subsequently go on to undertake level II and III. The PSM I, PSM II and PSM III levels of certifications will be achieved once we clear the online exam. By this, the candidate can review their level of knowledge and reinforce themselves. Professional Scrum Product Owner(PSPO) PSPO is an in-depth two days' program, that will teach you how to make profit with software products and systems. It minimizes the cost of production that gains the profit of the organization. Key benefits Effective team performance Lower the cost of production 16 PDUs and 16 SEUs PSPO I & II logo and listing on Scrum.org PSPO training consists of 2 levels of certifications- Professional Scrum Product Owner (PSPO I) and Professional Scrum Product Owner (PSPO II). Once you have cleared the certification in PSPO, you are eligible for the next higher levels of PSPO.   Professional Scrum Developer™ (PSD)  A Professional Scrum Developer(PSD) reflects your ability to apply principles and Scrum techniques in a Software development. It helps in applying engineering standards to accomplish a project successfully. Key benefits- PSD certification, PSD badge Listing on the Scrum.org site 24 PDUs and SEUs An in-depth knowledge of  programming techniques in the Scrum  Java programmers, Developers, IT people and Scrum professionals can attend this training to improve their Scrum knowledge. On completing PSD training, candidates will be eligible for assessment to get certified by the globally renowned body Scrum.org and they will be awarded the PSD badge.   Certified ScrumMaster® (CSM) CSM will help you in understanding all the concepts of the Agile framework. It removes the obstacles in a project and facilitates the processes while working with the Product owner to abide by the values and practices of Scrum. Key benefits- It includes metrics, artifacts, team roles to make a project successful Understanding how to apply Scrum frameworks in large and small-scale projects 2-year membership with Scrum Alliance. You can earn 14-16 PDUs and SEUs. After completing CSM course, you will get a link to create your own credentials to write the CSM assessment test. Once the assessment is done, you are eligible to earn the badge of a Certified Scrum Master from the renowned institute called Scrum Alliance. Certified Scrum Product Owner Training® (CSPO) The certification by Scrum Alliance proves your ability to deal with the Agile methodology. It involves the Scrum policies and principles that enable them to meet the project success. Product owner plays a vital role in Scrum teams to meet the project strategies. Key benefits- Ensure maximum benefits  Scrum functionality will be increased Will help in preplanning that will help you in reducing the work Improve Return on Investment 14-16 PDUs and SEUs Scrum Alliance membership with 2 years Certification provided by Scrum Alliance The individuals who have basic knowledge of Agile can attend the training. On successful completion of the training, they have a chance to avail the 2-day CSPO course certificate provided by trainers. After receiving the certificate they can have certification from Scrum Alliance including membership of 2 years. Certified Scrum Developer® (CSD) Training A Certified Scrum Developer course is helpful for developers and testers who have programming knowledge within the Agile environment. It is a combination of formal training and technical assessment for Scrum development. . Key benefits- Will get a knowledge of all concepts of Scrum Create a software that supports an iterative process Will get to learn the pair programming within the Scrum team and other programmings Scrum Alliance course material with 2-year membership 40 PDUs and 40 SEUs Course completion certification After completing this training, you can avail for certification from Scrum Alliance, only if you already have a CSM certification or one-year experience in Scrum. In CSD, mostly there will be 2 parts of the training course for Non-CSM Holders and CSM Holders. These candidates have different training programs. 2. Advanced(Trainer Certifications)  After having a basic knowledge, you can move to a higher level of training. You can take advanced certification training to improve performance in the Scrum methodology.  Advanced Certified Scrum Master(A-CSM™) Advanced Certified Scrum Master (A-CSM) certification can be achieved after the basic CSM course. This will enrich your resume and help you get better opportunities in future.  Key benefits- Helps in adopting the Scrum and support executives to commit to Agile values. This certification will help you in gaining recognition as an Agile expert in the company. It encourages greater accountability and commitment. On successful completion of this workshop, all the learning objectives will help you gain the certification from our globally renowned certifying body Scrum Alliance.  Advanced Certified Scrum Product Owner™(A-CSPO) The Advanced CSPO training classes of the 2-day training program helps to improve knowledge and multiple business values. To get this training, the candidate should possess a CSPO training from authorized tutors. Key benefits- Improves the skills of a Product Owner Communicate with the stakeholders effectively  Intensive exercise to have practical knowledge of the Scrum techniques Increase your capability as a product expert and become a recognized business person   Professional Agile Leadership (PAL-E) Essentials  The Professional Agile Leadership (PAL-E) Essentials workshop is useful for the managers and leaders who want to make their organizational changes by using Agile practices, understand how it works and eventually qualify as business marketers. Key benefits- How to use Agile to improve business value How to measure and provide Agile product delivery How to approach Agile to get success in the project Provide course materials 14 PDUs, course completion certificate   Certified Agile Leadership Certification is for the Agile leaders who want to set-up their workplaces with a culture of sharpness with Agile practices, metrics and values. The Scrum Alliance Certified Agile Leadership Certification (CAL) program will include the basics and fundamental concepts of Agile and advancements in the journey of the Agile leaders.  CAL I, CAL II are the two Certified Agile Leadership Certifications. Elevated certifications are the guide-level certifications which are designed to make the improvements in qualified trainers and coaches as mentors and educators in the Scrum framework. These Agile and Scrum practices help them get certified in CSM and CSPO and establish their profile as instructors.  Few Elevated Certifications are: Certified Scrum Trainer(CST) will help other individuals to understand the principles of Agile and Scrum. These people grow as professionals to find a creative way to help the small organizations with their Scrum knowledge.  Certified Enterprise Coaches(CECs) are the Scrum experts, both in theory and practice in the real world organization. These experts have in-depth knowledge to solve difficult problems in order to be successful in Agile.  Certified Team Coach(CTC) works with clients, Scrum teams, and management to improve performance and outcomes.  3. Scaling(Coaching Certifications) In Agile methodology, Scrum Master plays a vital role at team level, while a coach and Agile leader are needed to scale the Agile culture across the business market. Today, every IT and non-IT organizations are adopting the Agile frameworks like LeSS, Spotify, SAFe, and Nexus to scale up Agile for businesses. Scaled Professional Scrum™ (SPS) with Nexus™  The Nexus is the most popular framework for minimizing cross-team dependencies and issues while integrating with other methodologies. Nexus works on Scrum by expanding it to manage with more complex organizational needs. This makes it easy for growing endlessly in the IT industry. People who have already done PSF, PSM, PSPO certifications will find it easy to grasp the concepts quickly. Key benefits- Development initiatives on track Reduce dependencies and understand how to identify it Learn how to scale Scrum using Nexus framework Learn how to reduce obstacles in large-scale development projects After clearing the Scaled Professional Scrum (SPS) assessment, you will be eligible to receive industry-recognized certification from Scrum.org and also one badge to identify your certification. Agile Scaling Frameworks For Leaders Training: Popular Agile frameworks like SAFe, LeSS, Spotify and Nexus are being adopted in all the organizations. It focuses on career paths for Agile leaders and Coaches.  The below table briefly describes the certification levels: Conclusion If you are already familiar with Agile and want to be an expert in Agile methodology, you can choose any of the training programs according to your career path. You can be trained at the beginner and Advanced level to learn how the trending technology emerges in software development.
Rated
4.0
/5 based on
36
customer reviews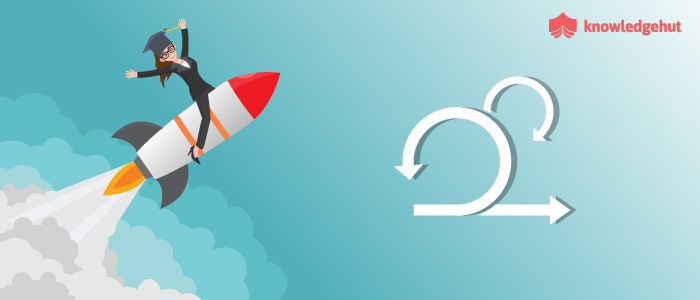 Agile Scrum Roles And Responsibilities
By
Samuel Nicholson
Agile, Scrum, Waterfall, Kanban are different project management frameworks which are helping the companies to increase the productivity. These frameworks were created by the IT companies and especially web and application development companies because they needed a path but on which each and every employee can perform his daily tasks. However, out of these four frameworks, the Scrum is the most widely used framework in all the companies despite their nature of work. That is why in this article we are going to discuss the Scrum in detail to give you a better idea about this iterative framework which is making easier for the companies to complete their project. Scrum Objective: The basic objective of the Scrum is to keep the entire team on the same page throughout the project. The scrum framework allows the cross-functional work of the team of 4 to 10 members to provide the regular details and information sharing liberty so they can produce the best result. Scrum is a more like philosophical than the technical. It is a framework that can only be used as the guidance and there is no constant in it. All the success of the Scrum depends on the interactions among the stakeholders as it does the process. Scrum roles and responsibilities: The techniques of Scrum has become very popular and now considered to be the most important thing to do before starting any project. That is why the demand of the scrum masters and other professions related to the scrum has also increased, and people now are searching about the term scrum more. The scrum is a very specific and précised framework that is why it comprised on the following roles. Scrum Master Product Owner Scrum Team Stakeholders   Because the term Agile is often get associated with the project managers that is why many people believe that the Scrum Master is also a term for the project managers. However, the Scrum Master serves very different purposes than the project manager. The Scrum Master works as a facilitator rather than the authoritative person who is responsible for the project delivery. The Scrum Master is a coach, motivator and problem solver who can only assist the team by using all his experience of Scrum framework. According to many Scrum Masters, applying Scrum within an organization is not the actual scrum process. You have to make the organization to accept your new role and then change its culture which is the most difficult thing to do in any company. The prominent role of every Scrum Master should be to enhance the power of the team by committing them to the sprint goals without any interference from the management. Let's discuss the major roles of all the above points separately. Scrum Master: The Scrum Master is considered to be the top-dog in every organization because companies usually hire them and don't treat them as permanent employ that is why they are with no authority. It is their duty to remove all the hindrance or obstruction in the way of achieving any goal. It is also their role to enforce scrum ceremonies and processes. They are the ones who commit to goals and deadlines on behalf of the team. Product Owner: The product owner is responsible for conveying the vision of the stakeholders to the team. They have the authority to alter the scope. The Product Owners are responsible for the return on investment (ROI) that is why they occupy an authoritative position in the firm. Because they convey the vision of the stakeholders that is why they are the voice of the stakeholders. Not only with the team, but they also communicate with the stakeholders about progress and problems. Scrum Team: The Scrum Team is responsible for all the activities that lead them towards their sprint goals. They have to work with the Scrum Master to prioritize the items from the product backlog in the sprint planning. Once committed, it is their responsibility to fulfil the commitment and deliver the agreed results on time with great quality. The Scrum Master is not responsible for keeping his team organized that is they it is the duty of the Scrum Team to get self-organized. They have to be agile in the office and have to attend every standup and other ceremonies. They have to participate in all the meetings despite their nature and have to ensure that all the findings of the meetings are getting practically addressed in the project. Stakeholders: The Stakeholder has to keep a healthy relationship with the Product Owner in order to share every detail regarding his project. The Stakeholder is responsible for conveying his wishes and concerns to the product owner or else the product owner would not be responsible for his project quality and time duration. The Stakeholder has to provide regular input to queries from the Product Owner. Prioritizing the work affectively with the Product Owner is another job that the Stakeholder has to do to ensure his project development. Keep taking updates or keep giving updates regarding any change in the plans.
Rated
4.0
/5 based on
1
customer reviews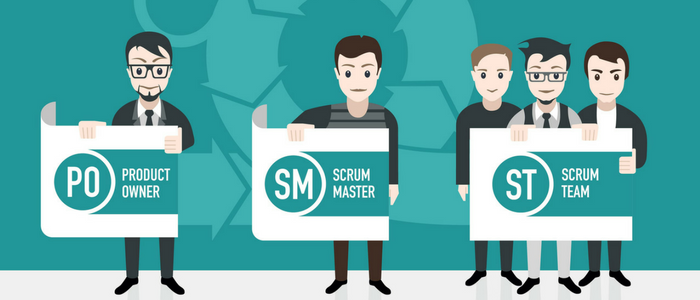 Agile Scrum Roles And Responsibilities
Agile, Scrum, Waterfall, Kanban are different proj... Read More
Best Practices of Scaled Agile Framework - Agile Management
By
KnowledgeHut Editor
The enterprises have many different frameworks and methodologies to choose from once they decide to adopt the 'Agile' approach for project/product development. Designed by the Scaled Agile Inc, the Scaled Agile Framework (SAFe) is an Agile software-development framework. Earlier, the Agile development methodologies were used on a trial basis for various projects at an enterprise level. The development team experimented in making an efficient Agile method suitable to work in their environment. This resulted in evaluation of methods that worked and that didn't, which ultimately led to the development of various frameworks and strategies for the adoption of the Scaled Agile Framework. Within the last few years, the Scaled Agile adoption has become popular amongst many enterprises. The two most important responsibilities of management are measuring improvement and ROI. The management needs to choose a solution that best equips with their business model and speed up the delivery and release phases. With these benefits coming handy, more and more professionals are practising lean and Agile methods and implementing it in the enterprises. The Scaled Agile Framework is a highly structured and is mainly used in larger enterprises and is primarily used to for agile development. It is an increasingly popular framework that has been successfully implements in enterprises. The nine principles of SAFe include as follows: 1. Taking an economic view 2. Applying systems thinking 3. Assuming variability by preserving options 4. Incremental built with fast and integrated learning cycles 5. Building the foundation of milestones on objective evaluation of working systems 6. Visualising and limiting WIP, managing queue lengths and reducing batch sizes 7. Synchronising with cross-domain planning by applying cadence (timing) 8. Establishing deep-rooted motivation of knowledge workers 9. Decentralising the decision making There are three levels in SAFe, and they're as follows: • Team All the SAFe teams are the Agile teams consisting of 5–9 people working in 2-week scrums. They have skills to define, develop, test, and deliver value using XP (Extreme Programming) methods. Unlike the traditional development scrums, they work in collaboration. • Program At Program level, 5–10 SAFe teams consisting of 50–125 persons create an "Agile Train Release" comprising of stakeholders and development teams. They put in sync their iteration boundaries and facilitate delivery of integrated working systems every 2 weeks. The SAFe defines the Agile Release Train (ART), which in every 10 weeks (5 iterations) delivers a Potentially Shippable Increment (PSI). The PSIs provides a steady cadence (timing) for the development cycle. • Portfolio The lean–Agile budgeting mechanisms are budgeted by a portfolio, which is a collection of value streams. The portfolio management requires program management, investment funding, strategy, and governance. A portfolio is associated with the enterprise strategy in terms of strategic themes. Epics that define large-development initiatives are captured and analysed by a portfolio Kanban system. There are business epics that are customer facing, and then there are architectural epics that are technology solutions. How the practices of the Scaled Agile Framework benefit the organisation? SAFe is considered as a framework based on Agile Development, Lean, and Systems Thinking, which has gained worldwide recognition throughout the large corporations and enterprises. Following are the benefits of adopting the Scaled Agile Framework for your organisation: 1. SAFe allows implementation large team programs and portfolios Initially, the organisations adopt Agile approach and experiment it by its implementation with small teams. After gaining moderate success with small teams, often the organisations would try to increase the size by aligning various teams, programs, and various departments in an organisation to promote collaboration and efficiency in development and shipment of the product. By identifying the key Agile functionalities, Lean and Systems Thinking that scale well, SAFe addresses all these issues. 2. SAFe outlines a consistent approach for planning, execution, and delivery of value It becomes difficult for large organisations when numerous Agile teams are involved, because the teams might operate on different cadences (timing), or might use various Agile frameworks, or might rely on varying tools for managing the Agile lifecycle, or the teams might have adopted different technique practices. SAFe makes use of ART (Agile Release Train), which collaborates various Agile teams on a consistent cadence for every 8–10 weeks. It is known as a Program Increment (PI). This enables the teams of the organisations get together and uncover, plan, and address dependencies of the teams and the risks that might arise. All the teams of ART make use of best practices such as the Scrum-of-Scrums during each PI. At the end of every Project Increment, the ART does the analysis of what was done in the past 8–12 weeks. 3. SAFe addresses roles and responsibilities across Team, Program, and Portfolio levels Adopting and implementing Agile causes a drastic change across the organisation, which can raise questions regarding the current and new functions. SAFe addresses all these questions across the various levels. 4. SAFe provides a framework to bring consistency in strategy and alignment to the program and team levels In an organisation, maintaining an overall alignment with the vision and strategy is often a challenge faced by enterprise-scale software development. It becomes difficult to arrange various business departments with similar strategies, and if that is achieved, the problem still persists to communicate that strategy at the team level. SAFe provides an architecture to implement Agile, Lean, and Systems Thinking consistently to various levels in an organisation. 5. SAFe improves product development lead times SAFe is a well-documented approach that applies its principles, benefits, and values to the wider enterprise. More and more large corporations have understood how to scale Agile to lessen the time required for product development and improve the release time of their product compared to their market competitors. SAFe provides an extensive set of functionalities that can be applied in an enterprise to successfully scale Agile.
Rated
4.0
/5 based on
20
customer reviews