Agile Project Management Vs. Traditional Project Management
By
Kira Carr
In this fast-moving world, project management has become one of the most important pillars that are helping businesses run without any glitch in their processes. Both small and large scale organizations around the world are exploiting technology and depending on project management systems to deliver the software development project successfully. Whether it is team workflow management or timing, these tools help to ensure that everything is going well without any obstacles. While there are tens of different project management approaches, Agile is considered one of the most practical and flexible software development mechanism that exist today. It is capable of executing a variety of tasks, but what sets it apart from others? Let's find it out. Here's a brief comparison of Agile management and traditional project management software:                                                                                                                    Traditional vs Agile Project Management Overview of Agile and Traditional Project Management What is Traditional Project Management? The traditional Project Management (waterfall) approach is linear where all the phases of a process occur in sequence. Its concept depends on predictable tools and predictable experience. Each and every project follows the same life cycle which includes the stages such as feasibility, plan, design, build, test, production, support, as shown in the figure above. The entire project is planned upfront without any scope for changing requirements. This approach assumes that time and cost are variables and requirements are fixed. This is the reason why traditional project management faces budget and timeline issues. What is Agile Project Management? When a traditional system focuses on upfront planning where factors like cost, scope, and time are given importance, Agile management gives prominence to teamwork, customer collaboration, and flexibility. It is an iterative approach that focuses more on incorporating customer feedback and continuous releases with every iteration of software development project. The basic concept behind Agile software development is that it delves into evolving changes and collaborative effort to bring out results rather than a predefined process. Adaptive planning is perhaps the biggest feature of Agile and one that makes it a crowd favorite among project managers. Scrum and Kanban are two of the most widely used Agile frameworks. They are very well known for encouraging decision-making and preventing time consumption on variables that are bound to change. It stresses customer satisfaction and uses available teams to fast-track software development at every stage. The table below shows the major differences between Agile project management and traditional project management.                                                                                Table: Agile project management vs traditional project management Why is Agile Preferred and why not the traditional project management? Agile is preferred by most developers and managers because of a variety of reasons. Let's have a look at the most common ones: Project complexity Traditional: This method is the best fit for small or less complex projects as it follows linear approach. Sudden changes in the project or any other complexities can block the entire process and make the team go back to step one and start all over again. Agile: This is the best methodology to follow in case of complex projects. A complex project may have various interconnected phases and each stage may be dependent on many others rather than a single one as in simple projects. So, Agile methods are preferred for large complex projects, as they can respond better to such structures. Adaptability Traditional: This approach works with a belief that once a phase is done, it will not be reviewed again. So, it is not adaptable to rapid changes in the work plan. In case if any sudden situation arises or any change in the requirements from the client's side, traditional approach fails to adapt to the new change. The only choice is to start from the very beginning once again. This wastes a lot of effort and time in the process. Agile: The adaptability factor is very high in this methodology since it is not linear. Complex projects consist of several interconnected stages, where a change in one stage can cause an effect on another. And the project managers can take calculated risks in such scenario, as there is a chance of high adaptability.  Scope for feedback and changes Traditional Each and every process is clearly detailed and defined at the start of the project in the traditional approach. It cannot deal with any big change or feedback that might require a change in the process. Mostly, the project delivery time and budget are fixed, allows change very rarely. Agile There is a high acceptance for feedback and change in this method. The process is very flexible and allows constant feedback that can help to provide better output within the fixed project delivery time. The main reason that managers or developers choose agile direction is for the flexibility it offers. Developers working with Agile management are able to respond to customer requests quickly as they are only addressing small parts of the project at a time and the customer validates each iteration or sprint before finalizing. Some of the important characteristics of Agile development Breaks project into parts Agile divides a project into parts (called iterations) where the release is sent to the customer after every single iteration. Additionally, the success of the project can be easily foreseen through the success of these iterations. This removes the need for upfront planning completely. Self-organized As mentioned above, Agile uses a parallel mode of management. Employees of a company are not managed by a central line of control, but by groups. For example, in Agile, there may be eight teams working on a single project. Each team is managed by itself without external guidance. The teams only interact with each other for project discussion and process linking as they are otherwise not self-sufficient. Generally speaking, an Agile project consists of three parts: The product owner – the expert on the project (for which the product is being developed) and is the main person who oversees the projects The scrum master – this person manages the process involved in Agile. He/she looks after the iterations and its completion The team – individuals who play significant and minor roles in the software development process Customer Engagement In Agile, customer engagement is at the very top. The customer is regarded highly in its frameworks as after every iteration, feedback is generated and acted upon. Overall, Agile is clearly the winner among project management systems. When compared with other traditional approaches, Agile's features come to the fore and reiterate why it is one of the top software used by companies globally. Can Agile Coexist with Other Approaches? This is a question asked by many project managers, and opinions of experts seem to be divided. While some say it is possible for Agile to coexist with traditional project management systems, they suggest being cautious and using them for different terms. For example, using two different approaches on the same project can be counter-productive and highly explosive. As Agile and most other frameworks are totally contrasting to each other, the projects may go for a toss. On the other hand, some experts believe that it is not possible for Agile and other tools to co-exist because of their contrast. Using them together can cause disorder in the entire company system, making the productivity to go for a toss. Agile vs Traditional- Adoption Growth According to a recent online survey of 601 IT and development professionals, it is proved that Agile is the new typical formula for project success. The majority of projects and development teams are now adopting this methodology, while the traditional waterfall approaches have many flaws.    Traditional organizations vs. #Agile organizations #SALC16 pic.twitter.com/bBgxkQB1fI — Scrum Alliance (@ScrumAlliance) January 20, 2016 Agile was first introduced about 15 years ago as a substitute for traditional software development approaches. Many people considered it as challenging to implement traditional approach practices and Agile adopters stated that this new style of software development improves team collaboration and is more customer-centric.  Though Agile method was present more than a decade ago, the vast majority of organizations have adopted the practice in the last 5 years. Moreover, the survey reported that agile adoption saw an inflection point between the year 2009-2010. As shown in the above figure, agile adoption seems to have slow incremental growth till 2008 and then its growth was accelerated after gaining traction in the market. Reasons for the transition to Agile Most of the organizations who transitioned from traditional to agile project management have listed the following reasons: Improves collaboration between teams- 54% Enhances the quality level of software in organizations- 52% Results in enhanced customer satisfaction- 49% Speeds time to market- 43% Reduces development cost- 42% The Verdict In the traditional software development, the customer involves only before the start of the development process. So, there might be a number of mistakes and a large amount of money needs to be spent to rework on them. Since in the Agile software development, the customer involves at each stage, the corrections can be made once the defects are detected. This helps us in saving cost. As we can see, Agile project management is really in-demand for teams. It helps the team to work on the top priority ones at the right time and allows them to walk through the risks much faster than they would with traditional project management tools.  
Rated
4.0
/5 based on
2
customer reviews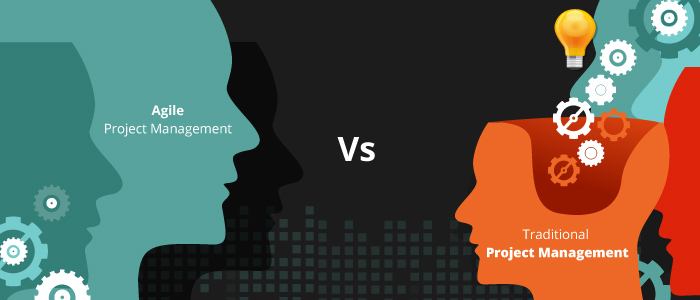 Top-paying Agile Certifications To Consider In 2018
By
KnowledgeHut Editor
The potential positives of Agile and Scrum training are many. Much explains why these training courses have exploded in popularity. The demand for Agile and Scrum training and related courses has not only just increased but intensified in the recent years. One can state with confidence that the era of the non-Agile projects is almost gone!Benefits of Agile certifications:Today, Agile and Scrum occupies a sizable niche in the corporate sector, and this exactly has spurred an increasing number of IT professionals to pursue these trainings. As a software professional, if you wish to firmly plant yourself into the Agile confines, it is nearly time you explore some of the top training programs.This following sections will present condensed overviews of some of the highest-paying certifications you need to consider to boost your career.1. Agile and Scrum Training:Salary: The average salary of an individual with Agile and Scrum skills is $111,000 per year.Agile methodology offers incredibly enhanced productivity and quality. Agile practices include risk mitigation, new requirements, meeting customer demands and continuous improvement with pre-planned Sprint. Today, the rising demand for such practices in the organizations have made Agile and Scrum very popular.According to the State of Scrum report 2017,"Agile and Scrum methodology is increasing beyond IT and taking hold in diverse industries."Benefits of Agile and Scrum trainingAn individual will know the difference between the Agile and traditional project development methodologies.Understand how Agile method can be well fitted into the software development projects.Learn the cycle: Concept-Initiate-Deliver-DeployAdopting Agile will help you attain enhanced business value.An individual will earn 8 PDUs and 8 SEUs and course completion certificate.Prerequisites for Agile and Scrum training:There are no specific requirements to obtain Agile and Scrum training. The workshop is for the interested candidates, those want to learn more about the Agile Manifesto, its framework and techniques.Note: Interested individuals should make sure that the chosen institute is a Registered Education Provider (REP) of  "Scrum.org", the globally renowned certifying body for Agile methodology.2. Certified Scrum Master® (CSM) TrainingSalary: The average salary of CSM is $106,938 per year.The Scrum Master is the facilitator of an Agile project who removes obstacles, manage processes and ensures that the team adheres to the Scrum values and practices that are religiously followed in the top organizations. The CSM® training will help you achieve proficiency in the processes of Scrum methodology.Note: Interested individuals make sure that the chosen institute is a Registered Education Provider (REP) of  "Scrum Alliance", the globally renowned certifying body for Agile community.Prerequisites for CSM® Certification Training-You don't need any prerequisites for attending the course. After completing this course, the candidates will receive an email which includes a link to generate your login credentials. You can use that data to take the test online. The CSM test fee is included in course fee, however, retake of the exam will cost $25.3. Professional Scrum Master (PSM)® Training:Salary: The average salary of a PSM is $100,500 a year.The Professional Scrum Master™ (PSM) training entails a deep understanding of the basics of Scrum and makes clear the other practical approaches and mechanisms in Scrum. The key learnings of this course consist of team dynamics, team motivation, conflict resolution and improved planning and estimation.Prerequisites for PSM® Training-Any interested individual can attend the training and certification exam as well. Once you complete the course, you will receive a password to attend the PSM I assessment conducted by Scrum.org. Then an individual can subsequently proceed to undertake level II and III assessments.4. Certified Scrum Developer® (CSD) TrainingSalary: The average salary of CSD is $71,750 per year.The Certified Scrum Developer® (CSD) training is especially designed for the programmers who are building software in the Scrum environment. The CSD training is dedicated to exposing the individuals to the Scrum tools and techniques required to build a software.Benefits of Certified Scrum Developer® (CSD) TrainingThis course will help individuals to-Note: It is better to get certified by the institute which is a Registered Education Provider (REP) of Scrum Alliance.Prerequisites for CSD® TrainingIn order to get CSD® certified, you need to attend at least 5 days of formal training by a Registered Education Provider (REP) of Scrum Alliance and the SA certified instructor. CSM certification holders can skip the first 2 days of training and directly take training from the 3rd day.5.  Professional Scrum Developer® (PSD) TrainingSalary: The average salary of PSD is $93,734 per year.The Professional Scrum Developer® (PSD) training is especially designed for the programmers who are building software in the Scrum environment. The PSD training is dedicated to exposing the individuals to the Scrum tools and techniques required to build a software.Benefits of Professional Scrum Developer® (PSD) TrainingThis course will help individuals to-Prerequisites for CSD® TrainingIn order to get PSD® certified, you need to attend 3 days of formal training by a Registered Education Provider (REP) of Scrum.org and the Certified Scrum Trainer (CST). The candidates should have programming experience and  have undergone Scrum foundation training or atleast have working experience in Scrum team.6. Certified Scrum Product Owner® (CSPO) TrainingSalary: The average salary of a CSPO certified professional is $101,459 per year.The Product Owner is a critical role of the Scrum team and bears the responsibility to lead a project successfully, collaborating with the stakeholders and team in the Daily Scrum, and managing the business targets.Prerequisites for CSPO® TrainingTo obtain this certification, the candidates must have a basic knowledge of Agile to attend this the training. To be eligible for the certification, candidates must take the 2-day CSPO course certificate. On successful completion of 2-day CSPO training by the Certified Scrum Trainer (CST), you will receive a CSPO® certificate from Scrum Alliance designating you as a Certified Scrum Product Owner (CSPO).7. Professional Scrum Product Owner® (PSPO) TrainingSalary: The average salary of a PSPO certified professional is $102,000 per year.The Product Owner is a critical role of the Scrum team and bears the responsibility to lead a project successfully, collaborating with the stakeholders and team in the Scrum meeting, and managing the business targets.Prerequisites for PSPO® TrainingTo obtain this certification, the candidates don't need any prerequisites for attending the course and subsequent certification.Learn more about the differences between a CSPO and a PSPO from the following video-8. ICP-ACC (ICAgile- Agile Certified Coach) Training:Salary: The average salary of ICP-ACC certified is $119,883 per year.An Agile coach provides focussed guidance, creates awareness of the business goals and serves as a mentor, teacher, guide, conflict resolver, and planner to the Agile team. Also, the Agile Coach facilitates Agile thinking and practices to support the team to attain their project goals. The Agile Coach fosters a new culture of Agile-Lean thinking to welcome the organizational change and changing the work behavior.Prerequisites for ICP-ACC TrainingTo obtain ICP-ACC certification, candidates should have a basic idea of Agile methodology and at least some experience as an Agile practitioner. On successful completion of the training, candidates will get ICAgile Certified Professional-Agile Certified Coach (ICP-ACC) designation from the internationally recognized ICAgile certification body.Note: Before choosing any institute, ensure that the institute is an authorised by ICAgile certification body.9. Leading SAFe® 4.5 Training Course:Salary: The average salary of Leading SAFe 4.5® certified individual is  $68,667 per year.Leading SAFe® 4.5 certification will help you to foster your organization's success. SAFe Agilist (SA) certification will allow you not only to execute and deliver value through Agile Release Trains (ARTs) but also to lead a Lean-Agile transformation in scaled organizations. This certification will also let you build a continuous delivery pipeline, DevOps culture. Also, the course exhibits the power of coordinating with the larger solutions and empowering a Lean portfolio culture within the enterprise.Benefits of Leading SAFe® 4.5 Training Course-After the course, candidates will be able to-Exhibit how the combination of Lean, Agile, and Product Development shapes the SAFe® foundation.Apply SAFe® 4.5 principles and Lean-Agile mindset to scale the Lean and Agile development in the organization.Managing development of the larger solutions and bolster a Lean-Agile transfiguration in the enterprise.16 PDUs and 16 SEUs and a one-year membership with Scaled Agile Inc.(SAI)Note: Before choosing the institute, ensure that the course is authorised by Scaled Agile Inc.(SAI)Prerequisites for Leading SAFe® 4.5 Training Course-To obtain this certification, you need to complete the course, followed by the exam. However, for attending the exam, the candidates must have 5+ years of experience in software development, testing, business analysis, product or project management. Also, he/she should have work experience in Agile and Scrum.After the course, candidates will get 3 emails from Scaled Academy.A welcome email to create a profile,A survey email which requests your feedback on the training,An exam link email with instructions for the exam10. PMI-ACP® Certification Training:Salary: The average salary of PMI-ACP® is nearly $123,000 a year.The Project Management Institute-Agile Certified Practitioner (PMI-ACP®) is a broadly acknowledged certification in the Agile community and is a proof of the holder's capability to manage projects utilizing Agile practices. Working experience in Agile projects, knowledge of Agile practices, principles, tools, and techniques, and the Agile training are the prerequisites to attend PMI-ACP® training.Benefits of PMI-ACP® Certification Training-This course will help individuals to-Attain deep knowledge of Agile Manifesto, its processes, principles, tools, and techniques.Understand the Scrum Framework, its associated roles and responsibilities, scrum tools to increase transparency, lowering the risks and quality product faster.Learn the concepts that will help you to accomplish project goals within a confined time and budget constraintsDevelop the soft skills like emotional intelligence, conflict resolution, working in collaboration etc.21 PDUs and 21 SEUsCourse completion certificate and courseware approved by PMI® (if the institute is PMI® approved)Prerequisites for PMI-ACP® Certification Training:To acquire this certification, candidates must have2000 hours of working experience in general projects or active PMP® OR PgMP credential.1500 hours of Agile project working experience21 contact hours earned in Agile practicesTo attend the exam, you just need to register and create a login at the PMI's online system.Note: Choose PMI ® approved certification institute as Project Management Institute® is the renowned certifying body of Project Management. Today, Agile and the organizations aren't strangers anymore. A plethora of Agile certifications are available for the interested people to boost their Agile career. As you are most likely aware, simply earning a skill is not enough, you need to prove yourself to the potential employer. The relevant training programs open your talent to the outside world. To start your career with a reputed organization, look for the various certification options available to drive you to success. Also, find a good institute to pick the course that best fits your requirements. You can visit https://www.knowledgehut.com/ for more details. Buckle up to keep climbing the Agile ladder!
Rated
4.0
/5 based on
65
customer reviews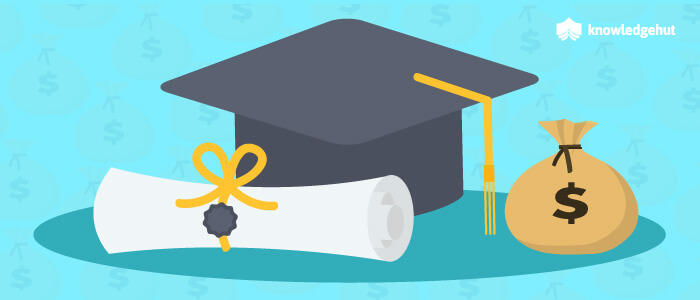 Are You Delivering Potentially Shippable Product Each Sprint?
By
Ridhi Chhabra
By the end of each iteration, a Scrum team is expected to produce a Potentially Shippable Product. As we know Agile methodologies emphasizes on "Working Software over Comprehensive Documentation". When we talk about working software, it is both complete and potentially shippable. Agile methodologies emphasizes on working software which is both complete and potentially shippable due to following 3 reasons: It encourages feedback It helps a team gauge it's progress It allows the product to ship early if desired In order to ensure, we are delivering a Potentially Shippable product at the end of the sprint, we must understand what potentially shippable means. Defining Potentially Shippable As per Scrum Inc, a Potentially Shippable Product is the outcome of the Product Backlog Items delivered at each Sprint. Delivering Potentially Shippable Product at each Sprint is essential to the Scrum because when work is divided into simple pieces it can be finished in a short iterations. As per Mike Cohn, "potentially shippable" and "shippable" are not the same thing. Some large or complex projects will require the use of "release sprint" or "hardening sprint" at the end of a release cycle (say 6 two-week sprints then a 2-week release sprint). The release sprint is not a dumping ground for sloppy work; rather it is a place where some hardening of the system can occur. Let's have a look at some of the guidelines here: Organizations define their own 'definition of done' for every product and project. However, there are some guidelines that are applicable for almost all the Scrum projects in most of the organizations. Potentially Shippable means Tested! There can be no situation where a product is delivered without being tested. By the end of the Sprint, the delivered product increment needs to be bug free. If needed by the Product Owner, the feature should be a bug free, it can be released to the beta users or the stakeholders to review. Potentially shippable does not mean cohesive Just because we know that the product is potentially shippable, this doesn't mean that people wants us to actually ship it. Many times it takes 2, 3 or more sprints for a feature set to come together to be useful. However, during the Sprints leading up to that point, the team should still strive for a product to be potentially shippable. The #Scrum team as a whole is responsible for delivering a working increment of the product at the end of each sprint http://t.co/NqnOc7JeUt — Manifesto (@ManifestoLondon) September 16, 2014 Potentially shippable means integrated A potentially shippable product doesn't exist as different collections of source code. On a project, where multiple teams are working, the teams should define the statement of done such that it includes integrating development steams. So, Integration should be done continuously throughout the sprint. Does Potentially Shippable means Shippable? Well, when we define the 'definition of Done', We want it to be a Potentially Shippable product. This doesn't mean that it has to be shippable. Whether the product needs to be shipped or not, that's a decision taken by the Product Owners, or Business Owners.  Hence, Potentially shippable is a state of confidence, that the product delivered at the end of the Sprint, is so Done that it's Potentially Shippable.
Rated
4.0
/5 based on
1
customer reviews