How To Configure Jenkins With BITBUCKET - Cloud Computing
By
Rohan Singh
PURPOSE:This article will provide you a complete detailed knowledge of configuring Jenkins with Bitbucket repository which will help in automating the deployment process and will help to set the path for the interaction of Jenkins continuous integration tool with bitbucket repository.INTRODUCTION:As a part of the continuous integration and deployment process, it is a requirement that the code repository should have an interaction with the build automation and continuous integration tool. In this article, we are working with bitbucket and Jenkins to achieve the same, but this could be similar to the other tools that are available in the market. Let's see the steps to integrate a Bitbucket with the Jenkins.Ways for Enabling Jenkins with Bitbucket:STEP 1: Login to your Jenkins and then select Manage Jenkins->Plugin Manager and on the tab available select the option bitbucket plugin and click on install without restart. In my case, this is installed already hence it's showing under the Installed section.Step 2: Once the installation is done, configure a sample project and in build triggers section during the creation of a new project select build when a change is pushed to bitbucket and click apply and save to enable trigger Jenkins with bitbucket:Step 3: Now, visit Bitbucket URL: https://bitbucket.org/ and create your own repository, if you haven't created yet else visit your own bitbucket repository for the purpose of this course. I have LearnShareKnowledge as the repository-Step 4: Click on the clone and copy the repository URL which you want to configure with Jenkins from bitbucket:Step 5: Go back to Jenkins and click on the project which you have to create and click on configure under the Source Code Management section, select the repository type which you have in your bitbucket repository. In my case, it is git and paste the URL by removing git clone to connect Jenkins with bitbucket. Click on save to reflect the changes:Step 6: Select the credentials if it is not a public repository for configuring the credentials, you can click the Add button on credentials section and proceed with username and password under global credentials domain and click Add.Step 7: Now, again visit the bitbucket repository which you want to configure. For that, click on settings under that repository:Step 8: Under settings, click on webhooks highlighted in the picture:Step 9: Click on add webhook and give the title to that webhook and paste the URL of Jenkins which you have configured with bitbucket and then select active and repository push and save the changes. If you want to make this more secure, then you can verify this with SSL certificate but in my case,  I used a secure key which provides a security to this setup:Now with the Jenkins setup for Bitbucket, we are ready to test the complete configuration. As soon as you do commit to the repository, you will be having an automated build triggered initiating a job inside the Jenkins project which you have configured with the repository.
Rated
4.0
/5 based on
3
customer reviews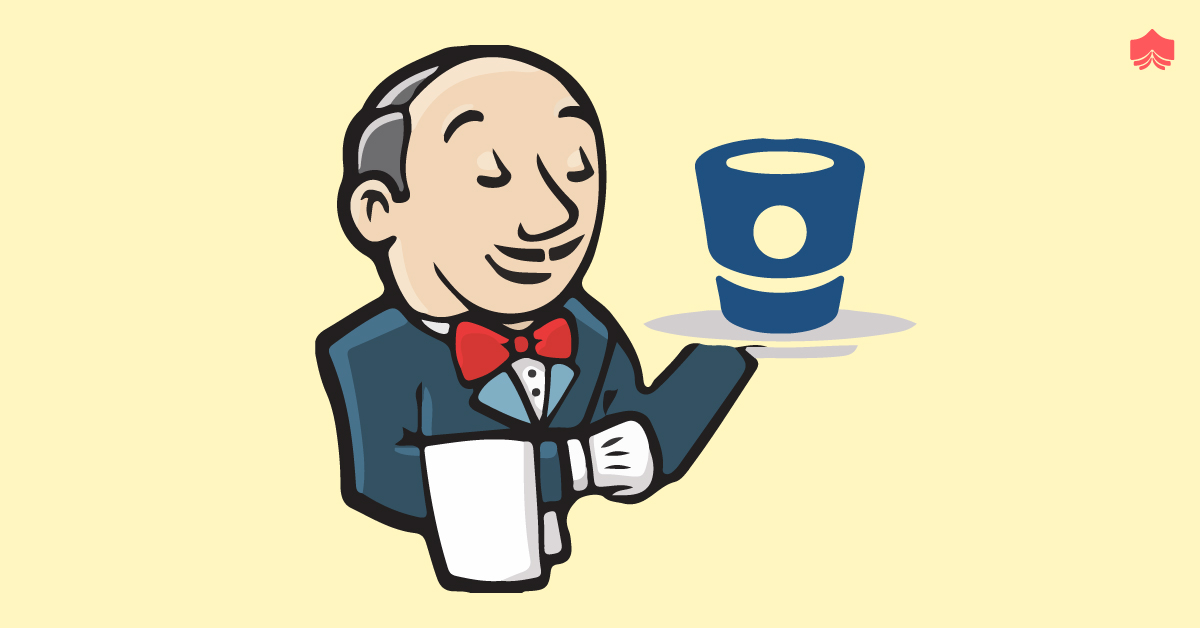 SSHing into Ubuntu EC2 instance post blocking port 22 with UFW - Cloud Computing
By
Rohan Singh
IntroductionThis blog is in reference to a troubleshooting situation in Amazon Web Services when you have configured firewall setting in your ubuntu ec2 or remote instance and is not able to login via PuTTY through SSH as the instance. Here, we will see how to insert SSH into the instance in a certain situation when you are logged out of that instance.During configuration of SSL security, we may accidentally or purposely block SSH for the instance to make the instance secure. But, what if we again want the same instance to SSH for certain changes.  Below is the highlighted configuration of the instance. Here, you can see that all the instances have all ports opened to everything.Here are the configuration changes which you have made on the login into instance:$ sudo apt-get update $ sudo apt-get install nginx $ sudo apt-get install ufw  Check UFW Status and Rules At any time, you can check the status of UFW with this command:$ sudo ufw status verbose By default, UFW will be disabled so you should see something like this:Output: Status: inactive If UFW is active, the output will say that it's active, and it will list the rules that are set. For example, if the firewall is set to allow SSH (port 22) connections from anywhere, the output might look something like this:Output: Status: active Logging: on (low) Default: deny (incoming), allow (outgoing), disabled (routed) New profiles: skip To                         Action      From --                         ------      ---- 22/tcp                     ALLOW IN Anywhere $ sudo ufw deny ssh $ sudo ufw status verbose Output: Status: active Logging: on (low) Default: deny (incoming), allow (outgoing), disabled (routed) New profiles: skip To                         Action      From --                         ------      ---- 22/tcp                     DENY    Anywhere If you kicked or logged out of the instance once the changes are done, you will be seeing the below results.On SSH into the instance with your Public DNS through PuTTY below are the results which you are seeing as an error i.e. Network error: Connection Timed Out  Below error shows that even after all ports were opened outside, the instance is not able to SSH because of firewall software of Ubuntu at the system level. Let's see how to resolve this kind of system related issue.Solution to the issue:Step 1: Take an image of the EC2 instance by selecting the instance ->Image-Create ImageStep 2: Provide specification Image name, tick on no reboot and push the create image buttonStep 3: Then Select the image and click on launchStep 4: Go to instance type, select and click on NextStep 5: In the configuration instance, write the below commands under Advanced Details and click on next:#!/bin/bash sudo ufw allow ssh sudo ufw allow 22 sudo ufw allow 443 sudo ufw allow 8080 sudo ufw allow 80 sudo ufw status  sudo ufw enable Step 6: Click next and next tab and add security group similar as providedStep 7: Review and launch the instance and then try to SSH to the instance through PuTTY. You will be now able to add SSH inside the instance with this and you can terminate the old instance as the new instance with all the setup same as that of the old instance without any issue except the public IP and private IP change.Best Practices of Firewall Configuration & Port Blocking:Ensure that the Security Groups will allow a specific IP addresses which are within the VPN Range of the Environment.Use of NACL for allowing and blocking the IP addresses or subnets for a specific Port by using allow and deny rules. A network ACL contains a numbered list of rules that we evaluate in order, starting with the lowest numbered rule. This helps to determine whether traffic is allowed in or out of any subnet associated with the network ACL. The highest number that you can use for a rule is 32766. We recommend that you start by creating rules in increments (for example, increments of 10 or 100) so that you can insert new rules.Use of Bastion Host for accessing critical servers and environment is always a better option to increase the security of the system or environment. 
Rated
4.0
/5 based on
3
customer reviews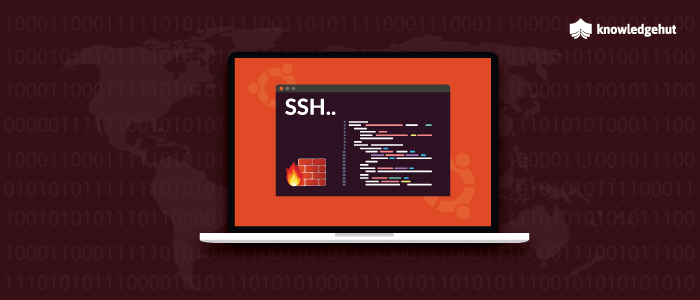 Monitoring AWS Machine using Azure Log Analytics - Cloud Computing
By
Raju Kumar
What is Azure Log Analytics?Logs make your life easier and help everyone in the organization understand what you do and what's Actually going on with the software. Ensure that you follow best practices of Azure Log Analytics for monitoring AWS machines effectively.Logs are created by network devices, applications, operating systems, and programmable or smart devices. They comprise several messages that are chronologically arranged and stored on a disk, in files, or in an application like a log collector.Firstly, we will try to understand why we need logs to monitor AWS services.We need logs because, with Azure Log Analytics, you can gather and search log data from all your resources, whether they reside on Azure, on another cloud host, or on-premises. Then you can transform the gathered data into rich analytics with AI-enhanced insights into your environment.  How Log Analytics worksThe log data from Virtual machines and other cloud resources, capture via some Agent which we need to install on VMs and Resource can be named as Connected Sources which further will be gathered in records and sent to OMS repository that is the part of Azure Cloud resource and stored in the Azure cloud.After receiving logs to log analytics it further is available for log search and other activity like Set Alerts, Dashboard View, Power BI View, and Export into Excel and Data files. Data collection in Azure Log AnalyticsData can be collected in azure Log Analytics in different ways –Agents on Windows and Linux virtual machines send telemetry from the guest operating system and applications to Log Analytics according to Data Sources that you configure.Connect a System Center Operations Manager management group to Log Analytics to collect data from its agents.Azure services such as Application Insights and Azure Security Center store their data directly in Log Analytics without any configuration.Write data from PowerShell command line or Azure Automation runbook using Log Analytics cmdlets.If you have custom requirements, then you can use the HTTP Data Collector API to write data to Log Analytics from any REST API client.Azure Monitor                   Data sources for events and performanceVirtual Machines               Data sources for events and performanceOperations Manager         Data from management group agentsApplication Insights           Application requests and exceptionsAzure Security Center       Security eventsPowerShell                        PowerShell command line or runbookData Collector API            Rest API for custom dataIncoming data automatically indexed. Data types and tables automatically created.Log AnalyticsData available through log search and smart analytics to multiple channels.Design and test queries and analyze data         AnalyticsVisualize data in Azure portal                            DashboardsWorkflows consuming Log Analytics data         Logic AppsAutomatically respond critical conditions           AlertsExport for visualization with other sources        Power BIPowerShell command line or runbook               PowerShellRest API for custom application                         Log Search APIWork flow of Log AnalyticsNow let's find out the workflow of log analytics like how it collects data, analyze, visualize and alerts.So first look into Collect part–The logs can be collected via: -Event LogsCustom App LogsIIS LogsCrash DumpsPerformance DataWe can also filter the type of logs by just checking and unchecking the log types.Once the collection has done we need to Analyse the data which can be done by: -Filter based on attributesAnalyze data with Kusto Query languageSort dataExport log data to Excel and Power BIConditional FilteringAfter that, we can Visualize all the logs in an attractive DashboardAlerts can be configured on the basis of event conditions like once the value will be reached greater than or less than the limit threshold it will automatically generate the alerts and take configured actions like sending main, sending a message and start runbook (part of azure automation).Steps to collect Data and log from AWS MachinesAWS VMs could be of Windows and Linux, so we can install the agent which can be download from azure log analytics page by just selecting the type of the OS and the Bit of the VMs.After installing the Agent we need to configure the agent by entering the workspace id and key which will be provided by the azure after configuring. We can get the all the logs within some Hours in the portal.Supported AWS OS and VersionsLet's discuss the OS and versions of VMs that are supported on AWS Cloud.If you are using Windows, the configuration should be:Windows Server 2008 Service Pack 1 (SP1) or laterWindows 7 SP1 and laterIf you are using Linux, the configuration should be:Amazon Linux 2012.09 to 2015.09 (x86/x64)CentOS Linux 5, 6, and 7 (x86/x64)Oracle Linux 5, 6, and 7 (x86/x64)Red Hat Enterprise Linux Server 5, 6 and 7 (x86/x64)Debian GNU/Linux 6, 7, and 8 (x86/x64)Ubuntu 12.04 LTS, 14.04 LTS, 16.04 LTS (x86/x64)SUSE Linux Enterprise Server 11 and 12 (x86/x64)After verifying the supported configuration, we can successfully install the agent and receive the logs.Kusto to query AWS Machine LogsKusto is a log analytics cloud platform optimized for ad-hoc big data queries.Kusto Query Reference Portal: https://docs.loganalytics.ioThe Kusto Query Language is used to query Azure services.OMS (Operational Management Suite)The Microsoft Operations Management Suite (OMS), previously known as Azure Operational Insights, is a software as a service platform that allows an administrator to manage on-premises and cloud IT assets from one console.Azure OMS provides 4 types of services: -Log Analytics: Monitor and analyze the availability and performance of different resources including physical and virtual machines.Automation: Automate manual processes and enforce configurations for physical and virtual machines.Backup: Backup and restore critical data.Site Recovery: Provide high availability for critical applications.Management SolutionsManagement solutions leverage services in Azure provides additional insight into the operation of a particular application or service.Here, we can manually select the required solution and add to the home page where we can only see the logs of that solution type.ReportsThe final reports of logs can be exported in Excel and Power BI that can be displayed in table and chart format.Conclusion:Azure Log Analytics is a very powerful tool to capture different types of system log. Kusto Query plays a very important role in extracting insights from the log file. Also, custom reports can be prepared using KUSTO Query,which helps the organization in saving many man-hours.Detailed reports and easy to export to excel and power helps to keep the troubleshooting and diagnosis handy.Reports can be embedded in any website with live refresh data and code snipped can be generated within power BI.Choose the right Azure logging service for AWS monitoring and use it to save many man-hours and reduce the time of troubleshooting and diagnosis.
Rated
4.0
/5 based on
2
customer reviews