Change Control And Its Impact On Project Management
By
James Warner
Change control is a crucial aspect of project management, taking into account the way technology is advancing and the pace at which change is required in organizations. During a project's lifetime, there are several instances where the set course needs to be redefined as per changing needs of the project, or changes in the priorities of the functionalities, or upgradations in the initial frame of the project. If a project on its onset looks like its functionalities and features cannot be made clear at first, project managers should consider opting for an incremental and iterative approach, like the Agile method. With this, the project will be completed with feedback and in loops of iteration, thereby providing enough time for a better understanding of its requirements. The change control process in a project management life cycle has three responsibilities to be carried out-   worth a read :-) Some great tips on retaining and managing your IT and Project Management lifecycle https://t.co/2S8wcXos6P — AccessTalent (@AccessTalentLtd) 23 January 2018   Define the change in terms of the impact it will have on the entire project, the modules in the project that will be affected, and the overall change definition itself. Review the change for any discrepancies, and look out for the loose ends or the loopholes that might have been created because of the untimely change. Approve the change after a stringent analysis of all of its aspects. To ensure efficient use of resources and avoid any unnecessary hassle that might disrupt the other services, change management and control are needed in a project's management lifecycle.   The Change Control Process- The process of controlling and managing change happens in several stages as follows- Change proposition Defining the summary of the impact Decision making regarding the proposed change Implementing the change Closing the change post implementation and proper testing There are changes that are difficult to be foreseen, and these changes are a responsibility of the project manager to be analyzed and responded to. Project managers, for this reason, need to be constantly in touch with the latest developments in the technological arena. Another important piece of the change control process is the risk treatment plan. A comprehensive risk analysis and the development of a risk treatment plan are vital to the successful analysis and implementation of a change. The risk treatment plan helps the project stakeholders and members to study the real impact of the change on the complete project.  The development team and the stakeholders should hold meetings to communicate everything about the change beforehand so that all remain on the same page. Dealing with change resistance is also important by realizing the need for the change and by taking an open mindset towards all changes big and small that are inevitable in a long-term project. Steps to ensure smooth Change Control process Effective change control can reduce the resistance and take place smoothly if the following steps are taken- A clear definition of the change request – Change Request is the documentation that is used to put the change on paper for further discussions. The person who owns the change needs to explain the change request in such a way that everyone understands. The documentation required as a Change Request can vary from organization to organization. While some enterprises consider a simple email as a change request, some other need a complex formal document. Submit and Review Change Request – The change request is submitted to the project team via a simple phone call, or a lengthy meeting, which again depends on the organization. A meeting for the change request ensures that everyone in the team has the option of asking questions and getting a better understanding. Defining options and creating Response Document – After a review of the change request, at least two options should be provided within the response document. The response document should typically include the option name, the proposed solution, the timeline for the change, the impact to the project, and the expiration date of the change. Final Decision – Now, the ball entirely lies in the customer's court. Before the expiration of the response document, the customer needs to make a decision. If the document expires, any other impact because of the delay should be reported beforehand.  How Change Control Differs From Version Control Some developers are of the belief that change control and version control are two faces of a single coin. However, for most of the developers and influencers, change control is concerned with changes in the scope of the project, and not with the changes in the features and functionalities. Whereas, in version control, a snapshot of a software product is archived at each stage in development. The purpose of version control is to allow for a backtrack if the current implementation does not work, while change control has the motive of managing the evolution of the offshore software development product and changes in its lifecycle with ease. The process of change control would ensure the involvement of the complete team and would mitigate the risks of miscommunication and failures in an understanding of the change. Change control is a point where most of the projects are at the risk of going astray from their initial inception, and the process can make things worse, or better.  
Rated
4.5
/5 based on
12
customer reviews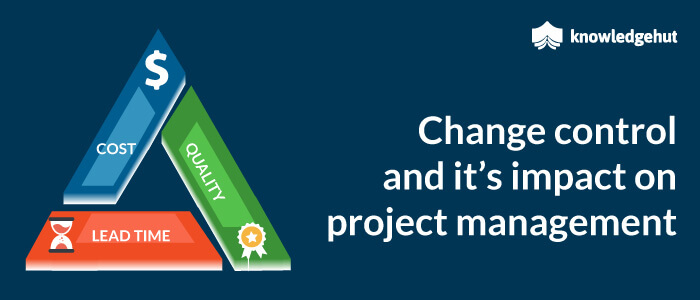 10 Characteristics Of a Good Project Manager
By
Elena Gray
Good leaders are hard to find, but great project managers are rarer still – What a great saying! Well, it has its own worth acknowledging that to find a reliable, and successful project manager in the current era is like finding a true pearl inside the sea shell. Being a project manager is a specific kind of leadership position, which requires certain character traits and qualities. If we ask you, do you have any general idea about a good project manager, a single point you can define them would be – they delivers projects within the deadline and budget set by the clients, meeting or notwithstanding surpassing the desires of the partners, right? It's not enough. Actually, it takes more to become a good and idol project manager to whom someone could admire. In this article, we are going to highlight some striking traits and qualities of a Good project manager which can help you become a better one or to improve yourself.Time Management techniques helps you to assign correct time slots to activities as per their importance. The right allocation of time to the right task in order to make the best possible use of time refers to time management. Top 10 Qualities to become a Successful Project Manager   1. They Inspire a Shared Vision An effective project leader is often described as having a vision of where to go and the ability to articulate it. A leader or project manager is someone who lifts you up, gives you a reason of being, and gives the vision and spirit to change. The visionary project managers enable people to feel they have a real stake in the project. Moreover, they empower their team mates to experience the vision of their own and offer other the opportunity to create their own vision, to explore what the vision will mean to their jobs and their lives, as well as to envision their future as part of the vision of their organization. 2.    They are a Good Communicator According to Jada Pinkett Smith, a slogan of every good project manager is; "My belief is that communication is the best way to create strong relationships" Another strong trait that distinguishes a good project manager from others is, their ability to communicate with people at all levels. Since, the project leadership calls for clear communication about responsibility, goals, performance, expectations, and feedback – a good project manager can be said a complete package comprising all these qualities. The pioneer must be able to successfully arrange and utilize influence when it's important to guarantee the accomplishment of group and venture. How it comes about gainful? Successful correspondence brings about group accomplishments by making express rules for professional success of cable car individuals. 3.    Integrity One of the most important things any project manager should always keep in their mind is, it takes their actions to set a particular modus operandi for a team, rather than their words. A good management demands commitment and demonstration of ethical practices. The leadership or project management depends on integrity represents set of values, dedication to honesty, and consistency in behaviors with team mates. Integrity is that a good project manager takes responsibility for setting the high bar for ethical behaviors for oneself, as well as reward those who exemplify these practices. Leadership motivated by self-interest does not serve the wellbeing of a team. 4.    They Possess Leadership Skills If you want to become a successful project manager, you ought to own good leadership skills. Project managers must also deal with teams coming from various walks of life. Hence, it winds up noticeably basic for them to rouse workers and calibrate group execution to achieve organizational goals through various leadership styles. A great project manager sets the tone for the project and provide a clear vision about its objectives for the team. A feeling of foreknowledge helps also – by foreseeing potential issues, you can have your group prepared to solve them in the blink of the eye. Enthusiasm and passion are two key elements you should adopt, if you want to make people follow you—nobody will do so if you're sporting a negative attitude. 5.They are Good Decision Maker Good decision making skill is not only crucial for personal life but it also very important in professional life as well. The good project managers are empowered to make countless decisions which will help define the project track. As we all know that a single minor wrong decision taken can easily jeopardize the entire project. Thus, a project manager needs to be capable of thinking quickly and reacting decisively. 6.    Expert in Task Delegation Task delegation is another basic skill in you which you need to be expert in. You should be able to judge your team members' skills and assign the tasks in accordance with their strengths. Being a pioneer doesn't imply that you have to consider each minor little detail of a venture. Show your team members you trust them and delegate tasks to them. 7.    They are Well Organized Henry Mintzberg said; "Management is, above all, a practice where art, science, and craft meet" Good organization is a key factor for creating a productive work environment as well as solving problems under pressure. Being well-organized helps to stay focused on the big picture and to prioritize your own tasks and responsibilities. With regards to exhibiting your outcomes, you ought to have the capacity to recuperate all the important information and demonstrate an intelligible vision of a venture to be executed. 8.    They Own Proficiency Proficiency and thorough knowledge – they both can be said a basic yardsticks on the basis of which a leader's or manager wisdom or excellence can be weighed. Being on top of your projects entails a vast amount of industry knowledge to be effective in what you do. Some learning on the money related and legitimate side of your tasks won't hurt either. You should be seen as able and skilled by your group. 9.    They are Great Problem Solver! The good project managers work with a team of experts or consultants and use their mastery of handling issues in most effective ways. Nobody will anticipate that you will have a prepared answer for every single issue; you should have the capacity to utilize the knowledge of your team members and even stakeholders to produce a collective response to any problems you experience on your way to delivering a project. 10.    They know what is Collaboration This is the last, and the most important trait that should exist within every good project manager or leader. A grip of group progression is fundamental on the off chance that you need your group to work easily on your ventures. When building up your group, remember this: contentions and contradictions will undoubtedly happen; as a pioneer, you'll should have the capacity to intervene them and ensure all you colleagues progress in the direction of a similar objective.  
Rated
4.0
/5 based on
2
customer reviews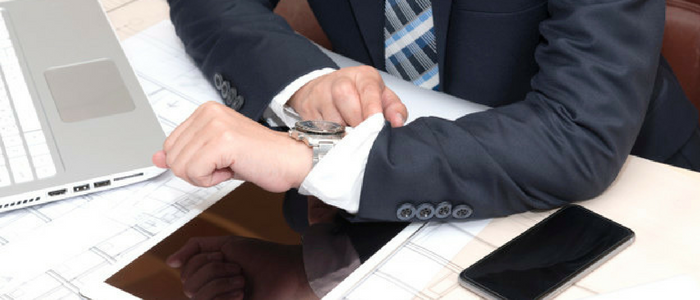 10 Characteristics Of a Good Project Manager
Good leaders are hard to find, but great project m... Read More
5 Amazing Benefits Of PMP Certification
By
KnowledgeHut Editor
Climbing up the career ladder is not easy and it takes a lot of hard work and patience. However, with a Project Management Professional (PMP) certification, things can become a little easier. A PMP certification can increase your salary dramatically and benefit your career. It improves your project management skills and makes you better at handling projects. Here are some of the benefits of earning a PMP certification: Growth In Career The PMP certification course is an internationally accredited one and is recognized by the entire global business community. Most big corporates look for PMP certified project managers and earning this certification would surely land you with a better job. Everybody in the corporate world know the benefit of networking. When you become PMP certified, you'll be in touch with people pursuing PMP certification courses and ones who are already PMP certified. You never know who might help you in getting a better job (and salary). The more people who you are in touch with in your field, the better it is for your career growth. Enhance Your Skills It's not easy to get the PMP certification and you need to undergo rigorous training for the same. There is a also a significant amount of coursework involved. You get trained and educated in in five project management processes—planning, initiating, implementing, monitoring and controlling, and finally closing. In short, you learn A-Z of project management which you can implement in your company projects for better project execution. Expand Your Marketability A PMP certification can help reach to global organizations working in different parts of the world. It enhances your professional marketability to a great extent and legitimise your experience as a project manager. You'd also be in touch with individuals aspiring to take up the course and PMP certified professionals as already mentioned, through project management forums and discussion boards, helping you to master your expertise with their tips and knowledge. Earn More PMP certified project managers earn more than the non-certified ones. As soon as you get your PMP degree, you can command a higher pay and you can expect an immediate hike. Many surveys have shown that PMP certified project managers earn at least 20 percent more than the non-certified counterparts. Also PMP certified professionals have the capability to earn a six figure income. Be A Project Manager Corporates Look For Last but not the least, a PMP certification shapes you as an efficient project manager, though that depends on how seriously you take up your course. A project manager needs to take care a lot of things and all such aspects are covered under this certification course. Project managers might need to train others and evaluate team members and even potential employees. A PMP certification gives you the skills and knowledge required to handle such situations as well. The benefits of PMP certification are many and not just limited to these five. No matter what your field is—commerce, finance, research, telecom, technology, or business, a PMP credential is a ideal bet for professionals looking for better job opportunities and is your stepping stone to new markets, new industries, and even new countries. The lengthy exam process and hefty exam and course fee might demotivate you for taking it up, but your money and time (and of course effort) is worth it as the returns you get is way beyond you can think of.
Rated
4.0
/5 based on
20
customer reviews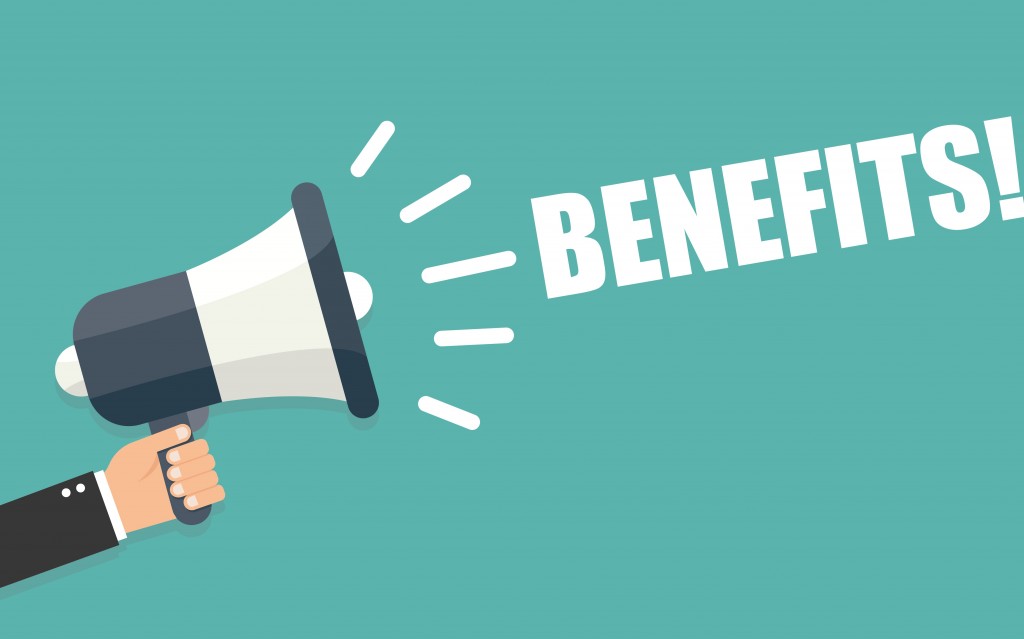 5 Amazing Benefits Of PMP Certification
Climbing up the career ladder is not easy and it t... Read More