Remove Your Mental Block, Open Up and Think in Terms of PMBOK's Best Practices
By
KnowledgeHut
Excerpt from the personal blog of KnowledgeHut Faculty – Satya Narayan Dash, PMP Aswin Krishnan H is a proud PMP today. His success is not only due to sound preparation, but also handling stress during the exam. He names it as the "smile" factor, as he has told below so uniquely. Aswin was part of my class in May, 2015. He is a very lively person and participates fully. In fact, I remember few instances where his enthusiastic participation were bringing surprised looks on some faces. In my view, enthusiasm is a great quality in any team member. But, unfortunately, it is highly underrated. I believe, enthusiasm is contagious and brings many into the fold of discussion. He called me after he was certified and I asked – "How does it feel to be a PMP?" He had a sense of happiness, relief and immense satisfaction. Below, he has outlined his experience in preparing for it, going through the PMP program and finally cracking the exam. Go on and read his experience.                                                               ************************************* Introductory – Why I decided on it and how I started? I was motivated to do PMP as part of my job and wanted to understand properly the Best Practices and how to use them with confidence in day to day activities as far as possible. Three of my friends were equally interested in doing Industry standard certification and when we began our search we had PRINCE 2 and PMP in our mind. Finally, we settled down with PMP which has huge demand in any industry. We then started our search for Training provider, found that it's the Coach and his approach that help a lot in this kind of Certification, though online and word of mouth reviews we shortlisted Knowledge Hut. One of my friend had a successful experience in securing his PMP within a month after training with the Coach Mr. Satya Narayan Dash, He was really impressed by his practical approach, knowledge and personal commitment. He has previously attended PMP trainings from various centers but never could understand the concepts clearly, and failed in the exam miserably. He came from Chennai to do the course in Bangalore, just for the Coach. My PMP Training Experience: The training was very precise and covered all Knowledge Areas from the 5 Process Groups: Initiating, Planning, Executing, Monitoring and Controlling and Closing. Satya was very kind and use to share his personal experiences with certain problems which helped to see insights of approaches and reason why or what suits best based on the PMBOK Guide. He always helped us think about all the process and why each Input is given and what is the output of each process and why it is important, often in many of the companies we don't practically use all the process or tools but the Coach's insight in all tools and approaches was very helpful in understanding the Input, Tools and Techniques and Output (ITTO) for each Processes. We had classes on Weekends, the coach was very punctual and kept his timelines very strict. He was very happy to help even after the classes and he would stay back for us even if it was raining just to make sure that we get the idea of what is happening or why it is happening, He use to explain 'Change Request' or 'Deliverable' Flow by drawing pictures as it goes through each processes. These insights really helped in understanding the concept and the interrelationship between each process and ITTO. In the entire class there was fun, all were active and were participating which the coach always managed to make it interactive. Lot of things we need an actual physical person to explain to us rather than just going through hours and hours of Videos. I understood that having a real person standing in front of us will build that physiological effect, which will help me learn more and get motivated easily. My Own Study: I really wanted to complete the exam within 2 months after completing the class, but due to personal commitments it got extended to 4 months. Every-day I use to spend at the least 2-3 hours reading PMBOK 5th Edition, Rita Mulchay. This really solidified my understanding that was gained in the Classroom training.  In the last one or two months I use to keep on giving Mock Tests in the early mornings (4 -7 am) and then review them after coming back from work (7 – 8 pm), I kept on giving mock test from various places and was not be very subjective in selecting the source for exam. I felt that giving these mock tests really boosted my confidence and triggered to schedule the exam. While doing the mock tests most of the times I was in panic and I didn't read all options and selected the wrong one. Rita Mulcahy's recommendation helped. I read the options from D to A instead of A to D. This really increased my hit percentage. My PMP Exam Experience: I became a member, filled in my application, got my references and waited for a week to get it approved; luckily it was not selected for any audit. That was half way done, second challenge was to schedule the exam. I kept on giving mock tests until I had the confidence and was hitting 75-80% in mock tests. This triggered me to schedule an exam, at this time I just wanted it to get over at the earliest; luckily I found a date that was within 10 days and scheduled the exam on that day. I had formulated this strategy of completing 70 questions in an hour so I will be done within 3 hours at the max (200 questions) this I kept on applying while taking the mock tests and this strategy was quiet successful for me. On the Test day, I was faced with a flurry of Mathematical questions (20-25) from Question No#1 with all confusing stuffs and very wordy; I was very stressed, then I remember reading somewhere that even if you are stressed and if you manage to keep a smile on your face you can beat the stress. I applied the same and was able to get over the initial surprises in the exam. There were lots of situational questions, I was confused in lots of places; I marked them and kept on moving forward without worrying about the lengthy or wordy questions and kept on answering whichever I could. Finally, by the time I was done with 200 questions, it was like 2:30 hours; so I went back and selected all the unanswered and marked ones and slowly went through each one of them, now 'smile' factor worked and was able to easily and clearly read the questions and answer them. I completed all left outs within 45 minutes. Now I started reviewing again from beginning and just kept on speed reading questions and selected answers just to make sure that I did them correctly. The PMP really puts a toll on you with all sorts of Mathematical, Situational, and Tricky Questions, the initial impact of the questions is really intended to create stress, if you overcome that then you would be able to score very easily. During the exam I read the answers from D to A instead of A to D, I found this to be very helpful against panic answering due to stress. Suggestions for PMP Aspirants: – Dos Please read PMBOK at the least twice, it is very helpful and answer to PMBOK and not to your personal experiences. Please take any book like Rita or Andy Crowe or Head First and complete them once before kick starting the mock tests. Please keep a smile on your face, even though you are stressed, this will help relieve stress and get back to your senses while taking test, if you are in panic answering mode read the answers from D to A than from A to D this will improve your hit rate, these helped me. Please do take 10-15 mock tests before attempting the exam, this really helped me understand where I stand and what my weakness is and helped to motivate and improve. Real life PM experience helps a lot while answering these questions during the exam. – Don'ts Don't waste time prolonging the exam, use your time wisely and complete it at the earliest. Having too many materials won't help as you will be confused when to complete them, don't get overburdened. Conclusion: After earning PMP I am much relived, I can see the fruits of hard work getting paid off. Whenever you say that you are PMP, there is a peer respect, because all of them know how much committed you need to be to earn this prestigious qualification. I now see what things at work do work and what not and how they are interrelated. PMP is not just a one-time process, you can apply this leanings in each every aspect of your life which you are doing unconsciously. Finally If I CAN DO IT ANY ONE CAN. You just need to remove the mental block and open up and think more in terms with best practices put forward by PMBOK, and your personal commitment. Brief Profile:  I am Aswin Krishnan H and am a Project Manager with Hewlett-Packard, India. I have 9 years of experience in Telecom, Retail and Security Domain with .NET Platform.                                                               ******************************   Aswin's online PMP credential is available at PMI's online credential registry. I am thankful to Aswin for sharing his journey in achieving the PMP certification. I believe it will help you – the PMP aspirant – to have your own. This article was originally published on managementyogi.blogspot.in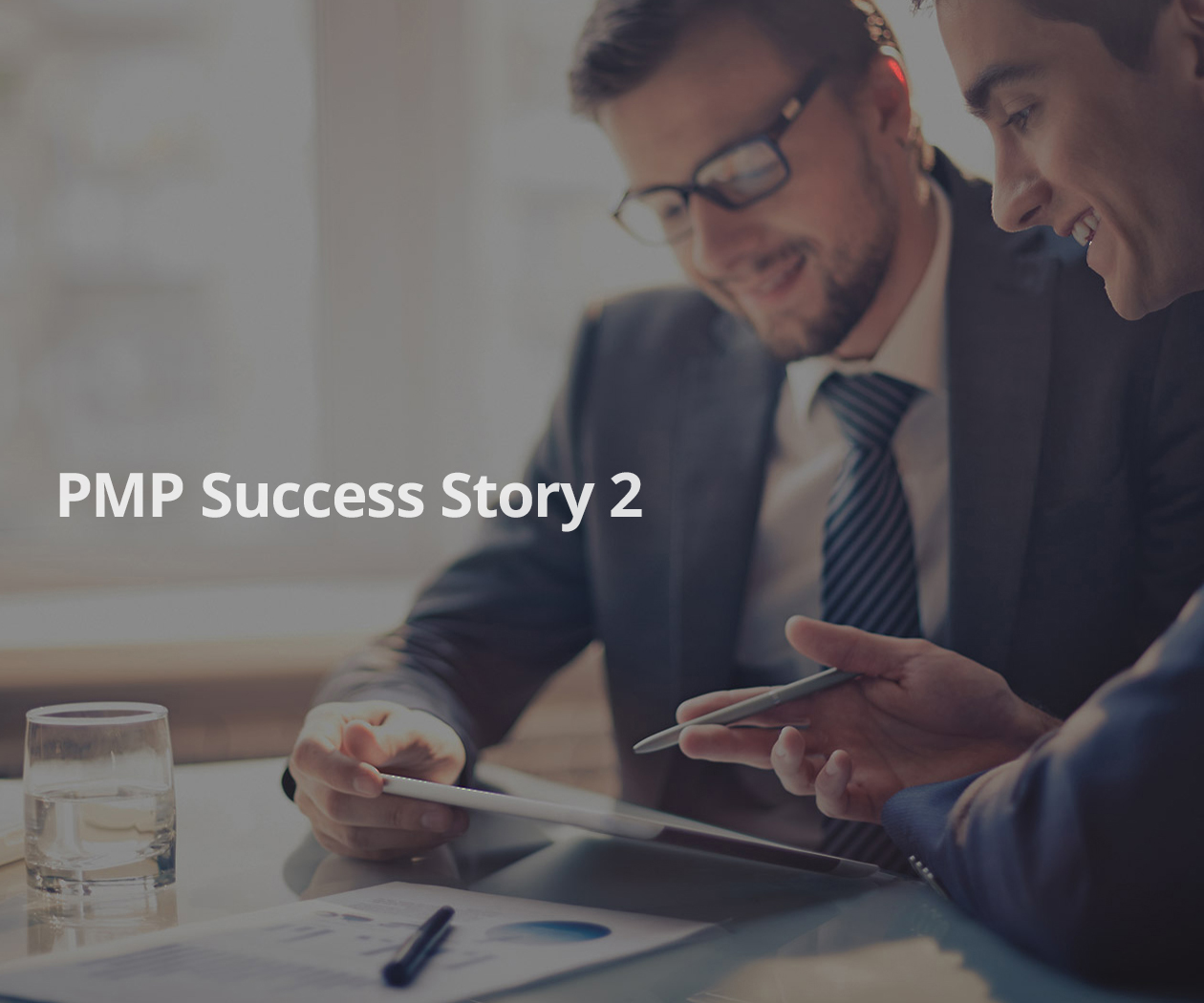 Identifying Project Stakeholders in the "Project Management Professional" Way
By
KnowledgeHut
Project Management Professional (PMP) certification is an industry recognized qualification for the Project Managers. PMP is the market indicator of experience, knowledge and enhancement of skills, which are required to lead and direct the project. PMPs are the crucial part of every organization. PMP qualified Project Managers reach the potential to handle multiple projects and turn them into tangible outputs, minimizing the various project constraints. At the onset of the project, it is important to identify the formal authority for the project, in the form of Project Charter. That means, we need to identify the Project Stakeholders. Identifying project stakeholders at the very beginning of the project is critical to project success. This process is carried out before the end-to-end planning stage of the project. It is a two stage process which is carried out when the stakeholders are not content. If a step intended to satisfy the stakeholders is actually not serving its purpose, we can call it anything but project success. The following steps are mandatory to keep a project running successfully- Identifying the stakeholders Inspecting the relationship of each stakeholder with the project to establish their level of interest in the project. Anyone and everyone can be the stakeholder. It includes the people whose business interests are impacted by the project, who can dominate or steer the project, or have more expectations from the project. A stakeholder is not necessarily a sponsor or board member. He or she can also be a team member or the project manager. Every single member associated with the project can be a stakeholder. So you can identify the stakeholders by the source of information on the Stakeholders (Input), working on that information (using the tools) and on outcome. Input:  Project Charter– It not only refers to the documents specifying the rights of the Project Manager, but also provides a list of the key Stakeholders (comprises of the Sponsor, Senior Management, or Consulting Management). Procurement Documents: In addition to Charter, the Procurement Document is a great source to the third party stakeholders falling lower in hierarchy. Enterprise Environmental Factors– EEF indicates how the rules and regulations, human resources and structure of the Organization etc. affect the project. One of the factors can be input, to identify the key stakeholders which gives us insight on who has the power to influence the project. Organizational Process Assets– OPA is the repository which keeps information about the past project, improvement from past projects, procedures, policies and standards in an assembled manner, so as to act as a reference for future projects. Tools and Techniques:  Stakeholder Analysis– It consists of analyzing the information from the input of identifying Stakeholders, which will assist us to select the stakeholder who can influence the project positively. So we can start recording the role of an individual, their point of interest, their influence level against the list of all stakeholders. You should examine the expectations and interests of all the listed stakeholders in details. This may help identify more stakeholders. In addition to that, we can handle all the stakeholders' concern and make plans to address them. That is one good way we can convert negative stakeholders to positive ones. Once we have the relevant details, we can use those to classify the stakeholders depending on their interests, influence, support and power. We can use tools like Resistor, Neutral and Advocate to categorize Stakeholders: Resistor is a negative stakeholder who is not supporting the project. Neutral stakeholder does not support the project. In this case, the project manager tries to convert their interests positively. Advocate is a stakeholder who completely supports the project and also provides ideas to overcome the barriers if any. Output:  Stakeholder Register- All the information accumulated in stakeholder analysis helps us in creating a Stakeholder Register. A register comprises of all  the information in tabular form, whose size depends on the project size. It is the duty of the project manager to identify the potential stakeholders and note them down in the table, so as to ensure project success. Project Stakeholder Register is depicted below: Stakeholder Management Strategy– Stakeholder management strategy is formulated to plan the actions for the entire course of the project management. This strategy is made to minimize the negative influences on the project.          As per PMBOK 5th Edition, the Stakeholder management strategy document includes the following: Key Stakeholder's impact on the project Stakeholders' level of participation as per stakeholder analysis Groups designated to each stakeholder Assessment of Impact Potential strategy for gathering Support Collecting source of information on the stakeholder as an input, and working on that data using tools can help us in finding the positive stakeholder to enhance the level for project success.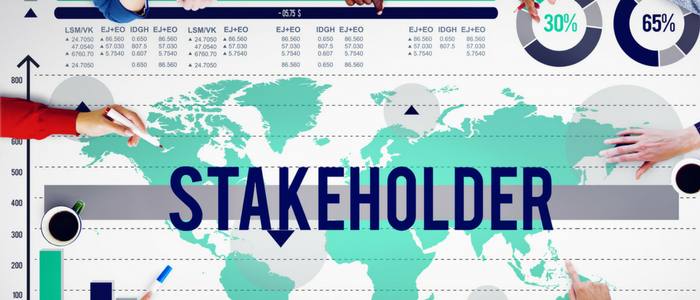 How to make the transition from an Engineering Position to a Project Management Professional in 10 Steps?
By
Joyeeta Bose
When it comes to career advancement, getting pigeonholed could have serious repercussions. Moreover, if you have spent your last 6 to 10 years in the ranks of a technical position and thinking of attaining a managerial position, then obtaining a certificate in a Project Management Course is the way to go forward. On the other hand, you would be interested to know that only 20% of significant organizations actively operate leadership development programs and a meager 5% emphasize bringing out the managerial skills of their technical staff. The above data highlights the importance of a PMP certificate course in case you are designated as an engineer. As per an engineer who has pursued a project management certificate, his decision to pursue Project Management Professional certification was based on the fact that it helped him codify his work. Moreover, it was useful for him in future transitions. Another belief lied in the fact that it forced him to learn formalized project management strategies and techniques. Since obtaining his certificate in 2011, it has achieved the goal of solidifying his project management skills. On the other hand, it has also given him a formalized manner of viewing project management. According to him, it was well beyond the benefits of on-job training that he picked up in his engineering work.         As an engineer, it is quite probable that you would always be involved in some projects, either as team members or project leaders. The primary objective to pursue the Project Management Professional stands on two notions. The first is with the help of a PMP certificate; an engineer could codify the work and can make prosperous career transitions in the future. It would also help an engineer to learn formalized strategies related to Project Management. Here is the list of ten ways with the help of which you can facilitate your transition.  1. Enrolling yourself in a PMP Certification Course Obtaining a certificate in a PMP course is an industry standard for the aspiring managers as it depicts to the employers that you have achieved a high level of managerial education in successfully supervising a project. During the PMP course, you would come across the following learning objectives.  Conducting interviews and extracting valuable information Planning projects in a detailed manner and afterward establishing an optimal solution. Assigning and planning your resources most efficiently and cost-effectively. 2. Lay more emphasis on Emotional Intelligence (EI) You are an engineer, and you are well versed with the notion of Intelligence Quotient. In fact IQ got you where you are today. However, if you want to make a successful career transition, then EI is the best bet.   Emotional Intelligence usually encompasses your skills related to monitoring, managing and regulating the emotions in a healthy and balanced manner in a bid to achieve various business aims. In other words, as a project manager, you would have to rely 10% on your IQ and 90% on EI.  3. Improve your interpersonal skills It is a widely accepted fact that no company or organization would recognize you as a project manager if you sit at your desk all day. It is vital to develop your interaction skills with your fellow employees who would further boost your relationship with others. On the other hand, it would also profit your relationship with the senior managerial staff. Moreover, it would also assist you to convince them you are the right person for the job. 4. Emphasize on your dealing skills It is crucial for you to note that managers are required to negotiate deals on a daily basis. These dealing can encompass both minor negotiations and large contracts. However, it is also vital for you to note that the proper development of negotiation skills takes time and you can improve your negotiation skills with the help of an online course. Excellent negotiation skills would always help you to showcase your talents to the top administrators of the company.  5. Grow your determination  As a project manager, sometimes would truly test your patience. However, the best way to test the limits of your tolerance level is to stay affixed to your goals during a project. You have to keep the bigger picture in your mind while achieving the goals of Project Management. The duty of a project manager requires a thick skin to emerge victoriously. 6. Leading from the front The main aim of a Project Manager is to motivate those who are working on your instructions. On the other hand, the goal of a project is of utmost importance to you, but your workforce would have different priorities than the goal of your project. Hence, you need to gain adequate motivational skills to make sure that the purpose of your particular project gets fulfilled. 7. Always possess an attitude to learn and grow while working Besides maintaining an all-around knowledge of your organization's various departments, it is also vital on your part to have an opinion that would reap you with luxurious benefits. Standing still and learning nothing should never be your ideology while you are a manager of a project. 8. Get a mentor In case you are appointed as a Project Manager, you should always consult the professionals out there who possess the same kind of skills. Hence, make sure that you approach people with the desired skills so that he or she can guide you through the process of successfully managing a project in real industrial situations. However, the selection of a specific mentor is a personal matter. You should always be on the lookout for that kind of a mentor who can inspire, encourage, maintain high standards and interpret body language. You can also opt to attend team meetings with your mentor to make sure that you gain skills as per your mentor. 9. Emphasizing the use of project management tools Your knowledge and experience are of utmost importance to you and your organization. However, you also need to make sure that you utilize the tools that are available to project managers. To give you a crystal clear idea, some of the standard tools are Gantt Charts and Earned Value Analysis.    10. Opt for gaining experience of various stages of project management You would be well-aware of the fact that projects are usually split into multiple steps, and each one of these scenes comes with its own set of challenges. Hence, it can be said that if you are looking to progress from a technical position to a manager, you need to comprehend the importance of all these stages. You should always take care to pro-actively seek out new projects at various stages of their existence.   It is also vital to ensure on your part that you are involved in various stages of project management as your new organization would value your experience of being involved in all the steps.    11. You would be in an advantageous position if you come from a technical background If you have a technical background, then you can easily opt for the Technical project manager role. It is a situation where the technical background can be beneficial to your position. It would also be advantageous for your project and organization.