5 Steps to Better Project Tracking
By
Surabhi Sawardekar
You can plan your projects exceptionally well, but things may not always happen as planned and that can cause your projects to derail. This is where project tracking and monitoring proves invaluable in overall project management. Time tracking in Project Management provides the project team and stakeholders an understanding about the project health and highlights the areas of concern on the project. If you follow these steps on how to track your project, then you'll be able to think proactively and deal with any issue before it becomes a problem.                                                       Fig: Process Flow Of Better Project Tracking 1. Prioritize It is very important to plan and prioritize the work effectively in order to make the most of your time and effort. According to Pareto Principle, 80% of the effect of your work will come from 20% of the work you do. As a Project Manager, you need to be smart with your time and focus on important things. You can't track everything; there simply aren't enough hours in a day; so decide what element of your project is most important and critical. Project scope, milestones, budget and resources are the most important components that a PM should focus on while tracking the project. These demand a close scrutiny, since they help you determine the performance of the project. It's very crucial to keep tabs on your upcoming milestones and monitor them since these are the deliverables which your project stakeholders will keep asking you about. Then there's budget, of course for you to ensure that you aren't spending more than what's initially allocated. And scope to avoid any scope creep and manage changes effectively. 2. Set measurable targets Now that you have prioritized, what do you expect your project performance should be? Performance measurement starts with setting targets or goals and assigning KPIs (Key Performance Indicators) which are measurable. While setting KPIs for each target, it is also essential to anticipate how the achievement of the target will be tracked. The foundation of project tracking is comparing what you planned to how you executed that plan. A baseline turns out to be useful to check the actual versus estimated progress throughout the project. Create a performance measurement baseline (combination of scope, time, and cost baseline) with realistic targets, which will represent a standard to measure project performance. Changes in any project are inevitable and can drastically impact a project; hence controlling the baseline is very crucial for project success. 3. Report to stakeholders: Your success as a PM can be determined a lot on the way you deliver your reports. They need to clearly and concisely answer the questions that stakeholders have about the project.The project stakeholders need to know what is working and what is taking the project off-track.The PM should ensure to conduct team meetings on a regular basis. Regular tracking and monitoring enables to identify potential problems as early as possible so that timely adjustments to project plans can be made before moving forward. For instance, if it looks like the upcoming milestone may be missed;the stakeholders must be immediately alerted.   4. Use dashboards: The key to any successful project is efficient communication. But communicating with sponsors, stakeholders, team members and other project related parties can take up quite a lot of a Project Manager's time. A dashboard always comes handy when it comes to expressing a project's status in a crisp yet effective manner.A Project Management Dashboard often provides at-a-glance view of project performance KPIs in a format that conveys project's overall progress and highlight particular problems that require further attention. They can be customized to give you the information you need, when you need it, hence saving your time and effort. 5. Recommend actions for improvement and follow-up: This is most important activity in project tracking. As a Project Manager, you should think of and recommend actions that will offer the greatest dividend in terms of keeping the project running smoothly, efficiently, and on-time, after taking feedback from the management. Recommendations could be corrective actions, preventive actions, or changes in the plan or the project execution. Ensure that you provide specific guidance, assign a responsible team member and direct him to perform a specific action by a specific date, and make sure they are slated to report back on the results of their action. Also confirm that the recommendations are being followed, expected outputs are being created and the project as a whole is on track.  
Rated
4.0
/5 based on
20
customer reviews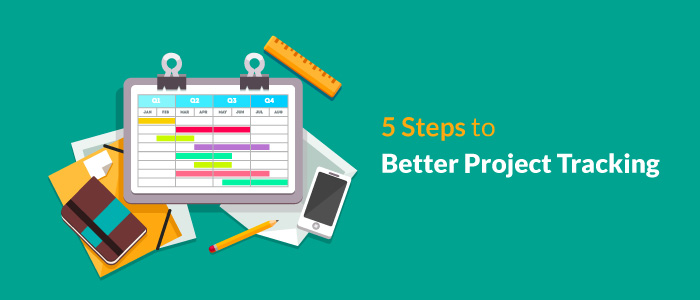 5 Steps to Better Project Tracking
You can plan your projects exceptionally well, but... Read More
Prince 2: The Road Map To Project Success
By
KnowledgeHut
PRINCE2 is an acronym for PRojects IN Controlled Environments. It is an effective process-based method for authoritative project management. It is mostly used by the UK Government and also in private sectors, internationally. The PRINCE2 method offers the best practice guidance on project management. PRINCE was established in 1989 by CCTA (the Central Computer and Telecommunications Agency). Since then, it is widely used for Project Management. PRINCE2 principles helps to manage the projects particularly in the business world. Before proceeding further, you should have knowledge about, "What is a Project and what makes a successful project?" A project can be defined as "a management environment that is created for the purpose of delivering one or more business products according to a specified business case". You can connote the term "Project" in a broader perspective by considering the downside, that is by taking into account the conditions that culminate in the failure of a project.   Given below are some of the factors responsible for the failure of a project- Lack of management support: Results into insufficient finance and resources. Resource problems: Can mean there is a lack of employees in the project Lack of clarity: If the clarity about the roles and responsibilities is missing, a sag in the performance curve is inevitable. Poor communication: The necessary project information, if not routed in the proper direction, may cause confusion among the team members. Lack of leadership – A project can be unsuccessful if team members are not guided properly. This may happen if the project manager himself does not have the required experience or management skills. The Project can be successful if the following are present- Preplanning– For a project to be successful, planning plays a crucial role. The project manager should have a vision of the project outcome. The first step to achieve this is to create and explain the roles and responsibilities to the team members. Strong leadership – The team lead should be skilled enough to spearhead in the best way possible. If the team members get proper guidance, any project can be implemented successfully. Project completion time – The key to the success and reputation of a project hinges on how well the timeline has been managed. Completing the project within or before the stipulated time not only impresses the Client, but also proves to be a measure of the potential of the project members. For successful and smoothly operated projects, PROMPT II, PRINCE, and subsequently PRINCE2 were all introduced to operate with the common reasons for project failure. PRINCE2 (PRojects IN Controlled Environments) is considered as a calibrated International product. It is the standard method for managing the projects and providing a flexible and accommodating approach to suit all the projects. There are some keys to project success while using Prince2, which enhances the quality of the project. Reducing Waste: Reducing waste saves both money and time. However, it is difficult to predict and pinpoint the sources of waste. Prince2 helps eliminate waste through the following two techniques- Project Assurance : Project Assurance is essential for a PRINCE2 project. It is a kind of survey which gives accurate information to the project board. Organizations are getting smarter due to "assurance audit". This does not need a separate role, since the 'financial merger' does the 'financial audit' for you. Tailoring –:With PRINCE2, you can tailor the projects to make them small, yet effective.     1. Improving Strategy for Business Arrangement: To make the project run and sync towards the business goal, make sure your project is equipped with: Continued business justification – 'A project should be run only if it is aligned with the organizational goal', is the fundamental principle of Prince2. If you plan a strategy and resources for the project, your project will be effective. Business Case – The Business Case keeps record of the costs and expected outcome of a project. The non-perishable business cases can create inconsistent project objectives.      2. Sponsor engagement: Communication – It is useful to keep all the stakeholders in loop, including the sponsors.  PRINCE2 calls it stakeholder engagement rather than sponsor engagement. If anyone is interested in the project, they are expected to be updated with the project. Communication Management Strategy – A document that describes communication strategy with the stakeholders, may vary depending on the project size and organisation. You can make groups for communication. For instance, the group for project team meeting can also have communication strategy for individuals which depends on their communication preference. By and large, Prince 2 has proved to be a highly effective method for the success of any project. The team leads should be knowledgeable enough to master the method and upscale their teams accordingly.  
Rated
4.0
/5 based on
20
customer reviews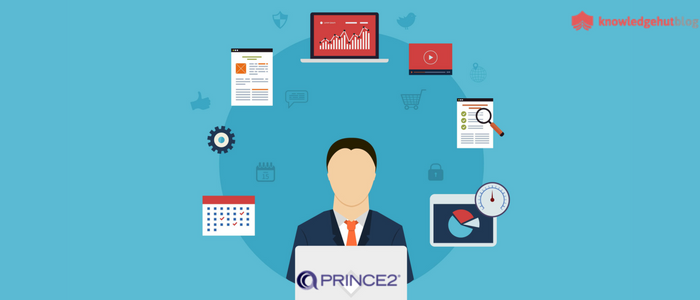 Prince 2: The Road Map To Project Success
PRINCE2 is an acronym for PRojects IN Controlled E... Read More
Ways to Boost Your Web Projects To The Next Level
By
Rachel Mcpherson
When trying to balance different elements of complex and ambitious projects, there are many things business leaders need to be able to tackle. From handling resources and delegating tasks to answering to your client's needs and expectations and meeting deadlines, there is a number of challenges you have to face on daily basis and find the right way how to overcome them. No matter how skillful and knowledgeable you and your team are, your project's success will depend on your ability to fight the challenges and achieve the positive results. In order to avoid an undesired outcome, you have to develop a strong strategy and effective techniques that will help you find the best possible solutions how to clear any roadblocks along the way. Here, we've rounded up a most common project challenges and the ways how to tackle them. Poor communication It's a common knowledge that communication can make or break your business. Maintaining good communication not only with your clients but also with your team is the pillar of strength when it comes to project management. Since your team of web designers and your client usually speak different languages, it's essential to translate your client's requirements and expectations to your team. Avoid using too many professional terms as it may cause misinterpretation and miscommunication between your team and a client. Also, don't let poor and slow communication with your client derail your project. Instead of waiting days for your client's response, move ahead with the project and then ask for verification. This will undoubtedly make your client send a feedback and you will get a response much faster. Inability to stay focused As much as we would like to keep focusing solely on the project and work towards achieving our goal, there are a number of factors and day-to-day demands that seem to distract us from the real work. Whether we have some meetings to attend, or there are endless emails we have to answer, we end up spending considerable time doing something that doesn't really contribute to our workflow. In such a scenario, it's always advisable to break the ultimate strategic goals in a few smaller ones and focus your efforts on achieving them first.The sense of achievement will motivate you and your team to thrive towards the biggest goals. Also, if you find it difficult to maintain contraction, consider visualizing your final product by making visuals and posting them around the office. This will boost your motivation and help you weigh cost versus benefit before making any prominent decisions. 3.Scope creep One of the biggest threats of every complex project development ss a scope creep. With multiple tasks and looming deadlines project managers need to juggle on a daily basis is virtually impossible to keep everything under control. While smaller projects have much greater chance of success, massive assignments are much more prone to scope creep. No matter whether it's the lack of resources or failure to meet client's expectations what causes the delays, it's important to find the right way how to prevent it and complete the project on time and on the budget. One of the ways to do this is to invest in a project management software. It will give you a clear overview of all the stages of the project development and help your team and your clients have an insight into the different processes, changes, and adjustments that happen along the way. If you want to invest in your team's and client collaboration, take a look at 5 best techniques for project management and invest in the one that works best for you. 4.Team issues A team of skilled and talented people is undoubtedly your driving force. Choosing the right talent and successfully managing your team will have a major impact on the project development and determine your project's outcome. That is why nurturing the relationship between your team members will help you develop a real team culture and eventually make progress. Organizing social activities such as team building events will help your team build a sense of community and mutual trust and enhance teamwork in general. Also, make sure you address any issues the moment they arise by encouraging team members to discuss issues collectively instead of letting the problem get out of hand and grow larger.
Rated
4.0
/5 based on
20
customer reviews