Setting S.M.A.R.T. Goals & Objectives for Projects Successful Outcomes
By
Scott Ragin
What are SMART goals? How are they used to ensure the best outcomes of business projects? Clearly, every company regardless of the size must establish attainable goals to continue developing and improving the operations. The project planning process therefore needs an effective way to determine stages, objectives, and results and SMART goals are the best at helping businesses to accomplish that. What is SMART? Internet sources give different definitions of this term but the most widely used one states that SMART is an acronym which stands for Specific, Measurable, Attainable, Realistic, and Timely. It is one of the most effective methods to measure project stages and outcomes used in business today and can be used by individuals and teams. According to the Massachusetts Institute of Technology, one could ask the following questions regarding the project to develop SMART goals that ensure successful outcomes. S: what is specific about the goal/objective? M: can the goal be measured? A: can the goal be achieved? R: can the goal be considered as relevant to performance expectations? T: What time is needed to complete the task? When can it be completed? Let's review an example to make sure you know how to develop goals that meet the criteria above. For example, let's assume that your project has the following goal: Increase the conversions on the company's landing page. What do you think? Does this goal meet the SMART criteria? Obviously, it doesn't because it lacks many critical elements, so can serve as a draft rather than the final version. For example, how does one "increase the conversions"? How can the person assigned to this task be sure that he or she is working on the right strategy? Also, how can they know when the goal of increasing the conversions is reached? Let's revise that goal using the SMART approach. Each week, the landing page of the company should be updated with new promotional offers and relevant materials; they should be published on Monday. Every Friday, an analysis should be completed to determine the lead generation progress using online tools. See the difference between these two goals? The second is clearly more comprehensive and meets the SMART criteria. For example, it is specific because it defines the dates, tools, and materials, so the assigned persons won't have any questions regarding these areas. Next, it is measurable because it has the schedule for the updates. SMART Brainstorming Let's take an example project and follow SMART approach to setting goals and objectives so you would be familiar with the brainstorming process. Let's imagine you are running a sports clothing company and you need to design shoes for one specific target audience: customers who will use them to play basketball. At this point, you should remember that the project scope needs to be defined before you engage in creating SMART goals. S (Specific): we have a task to design new shoes for street basketball players. Apparently, many companies have done the same job before us, so we need to be unique in our approach to ensure product differentiation and something to highlight in our advertising materials. To do that, we have to ask ourselves the following questions: what can be done to improve the models developed by other companies? Do basketball players prefer their shoes to be light or heavy? Can we consider the use of recycled materials for manufacturing? These and other questions will define the specific features of the shoes that need to be developed. M (Measure): to make sure we completed this stage, the measurement of the design's success needs to be developed. It will allow to evaluate the final model and test it both by you and your customers. Companies today use different tools to measure the goals of projects, with project tracking tools being the most popular ones. For example, admission-service company that employ many writers from different countries often use Zoho Projects because it allows free unlimited users option and provides great communication opportunities. A (Attainability): every stakeholder in the project must be ensured that it is achievable by using the existing resources of the company. If some additional resources are needed, you can develop a plan that outlines the amount of loan and the time when the product will provide returns above the initial investment. At this point, you should also access the risks associated with the production of the prototype pair. R (Realistic): when we have the risks under control and the resources ready to begin the production, it is necessary to ensure that all goals set in the project are realistic and doable. Will the customers who play basketball like these shoes? Did the management set reasonable goals that can actually be achieved? T (Time): the SMART approach considers time-based goals as critical for the project success, so the management has to ask the right questions and give the right answers before engagement. If the company needs to have the new shoes in the sports shops by the summer shopping season, will it be able to meet this deadline? Also, what are the possible challenges that it can encounter along the way? How to ensure that everything is considered? Experienced entrepreneurs say that mind mapping software are one of the best ways to implement SMART goals because they allow to include many factors. Indeed, these tools are awesome because they create mind maps with detailed notes, colored branches, and nodes, images, messages, answers. Moreover, they allow collaboration with team members and even real-time chat. As the result, every aspect of the project gets discussed and planned. Conclusion A goal without proper planning is nothing more than a wish. This attitude is clearly unacceptable in business because the one can win only if provides necessary planning. SMART goals are a way to ensure that project outcomes are achieved in an organized and careful way, which gives a great competitive advantage. Using them will place you ahead of others and enhance your business, so don't hesitate to try this amazing method.
Rated
4.0
/5 based on
20
customer reviews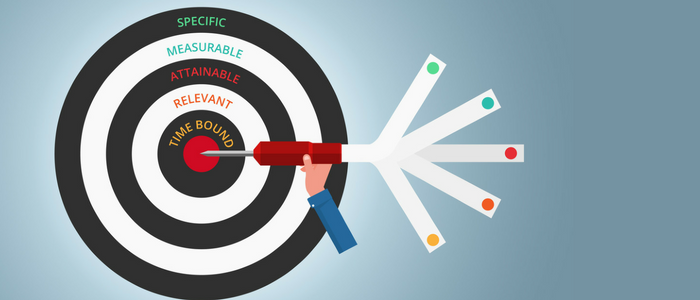 Managing Scope Creep: A Measurable Impact With PRINCE2®
By
Captain Dinesh Lamba
Defining ScopePRINCE2® defines a project as "A temporary organization that is created for the purpose of delivering one or more business products according to an agreed business case." The words "delivering one or more business products" here lead us to lay down as to what exactly we are going to deliver in this project. The boundaries within which we are going to do this will have to be drawn and ascertained whether we have the resources to achieve the above.  The boundaries are the limits within which the project will be managed and these are called the Scope of the project.  This precision and clarity with which the project team can write the Scope of a project ensure the success of a project.Triangle of Project Constraints The six main aspects or variables of a project in which a Project Manager has to manage are Cost, Time, Scope, Quality, Risks, and Benefits.  If Time, Cost, and Scope are three sides and Quality, Risks, and Benefits are three angles of an equilateral triangle then it will be apparent to the reader that changing any one of them will have an impact on the other five. The first two, Cost and Time are the top-priority ones.The Business Case written and amplified in the pre-project processes defines the cost and timescale besides listing the Benefits, Risks and stating the Quality requirements of the product based on Customer's Quality Expectations and Acceptance Criteria.  The sixth main aspect Scope is covered for a Plan and it is the sum total of its products and the extent of their requirements. Whilst a Business Case tells us 'Why' we are doing a project Scope tells us as to 'What' exactly is the project delivering.Functional and Non-Functional RequirementsIrrespective of whether one is doing a Waterfall or an Agile Project, being absolutely certain of what the customer, as well as the stakeholders require, is essential for the success of a project. The requirements help us define the scope and capturing them right at the beginning of a project simplifies the Scope Management. Functional requirements are those which tell us what a product must do and what all the steps it will take to perform that function. Think of Functional requirements as-"This product shall- ( perform some action )-".Non-Functional requirements, on the other hand, are related to the system. Think of them as efficiency, quality, reliability etc. As an example-"No patient shall be discharged without the issue of a discharge slip from the doctor".This is a Functional Requirement."Patients will be discharged within 30 minutes of receipt of discharge slip from the doctor".This is a Non-Functional Requirement of the hospital's system of discharging a patient. It speaks of the hospital's efficiency. Functional requirements define the product scope. With Non-Functional requirements added, they help define the Project Scope.PRINCE2® recommends Product-based Planning. It means breaking down of the Project Product into smaller and identifiable components. The Project Product Description is broken down into Product Description of each component. Then a Product Flow diagram is created. This enables working out the Product Scope of the project besides writing Plans and Quality Management Approach based on Customer Quality Expectations and Acceptance Criteria.Prioritising RequirementsIn Agile projects, the customer may not be very clear at the start of the project as to what he wants. His requirements keep changing with each delivery. MoSCoW helps in streamlining and prioritizing the requirements. Thus essential requirements without which the customer will not accept the completed product are listed under Must Have. Some requirements which have a high priority but are not absolutely essential fall under Should Have and those of low priority but useful to have will be listed in Could Have category. Won't Have means either the project will not provide it or it will be held over to be considered at a later date or even passed over to the next project. MoSCoW prioritization technique is a useful tool to arrive at an agreement between the Customer and the Project Manager to arrive at a requirements list which is deliverable and both the parties are very clear as to what (Scope) the project is going to deliver. MoSCoW can also be used for Waterfall projects, prioritizing Risks and most importantly define Scope Tolerances.Reasons of Scope CreepMost Projects have a tendency to exceed their original boundaries. This is called Scope Creep. One of the common cause of scope creep is the liberty given to the customers and stakeholders to Raise an Issue or Request for Change.Each RFC has to be considered for its impact on the Business Case. In order to work within the Cost and Time limits, a Project Manager should have a clear understanding as to what is in the Scope and what is not. Some Project Managers have a tendency to provide much more than the scope of the project. This is called Gold Plating and it is more relevant to software projects.The other reasons for Scope Creep could be wrong estimations of Time and Cost during the planning stage. Sometimes a project may be issued with a legal legislation forcing it to exceed the project scope. Lastly, it could be the fast-changing technology which could compel a Project manager to recommend increasing the budget or/and time. Be as it may, the Project Manager has to study and analyze the change in terms of its-Impact on Business Case (Cost and Time)BenefitsQualityRisksAnd finally, seek approval of the Project Board before implementing a change.Tips to Eliminate Scope Creepa) It is imperative for the Project Manager to be alert to all Requests for Change, Issues and Off Specifications. The aim is not to stop a change but to study its impact on all the six constraints and then take approval of the Project Board before implementing it. Issue and Change Control Procedure should be in place.b) Any good Project Manager will ensure that the project remains aligned with the project plan. This is his endeavor when he is controlling a stage on a day-to-day basis. He has to, therefore adhere to a Change Control procedure either laid down by his organization or as recommended by the PRINCE2 manual. He first 'Captures' the issue to determine its severity and then 'Assesses' its impact on the project objectives and the Business case as well on its Risk Profile. Thereafter, he identifies and evaluates options to propose the best corrective action to be taken to bring the project back on track if it is estimated that implementing the requested change might entail exceeding the tolerances of the all the project constraints especially of Cost and Time. He puts it up for the approval of the project board. The PB will 'Decide' whether to approve, reject or defer the option. The corrective action would then be 'Implemented' by the project manager or the nominated Change Authority as directed by the project board.c) A Project Manager should be absolutely clear as to what the customer wants. In fact, all stakeholders should be involved in forming the requirements list.d) The goals and objectives of the project should be clear before the project starts. The deliverables should be well understood by all members of the Project Management Team.e) Estimation Techniques used whilst making Project Plan or Stage Plan should be efficient.f) Ensure that there are minimal changes affecting critical path tasks.g) Avoid Gold PlatingThe client is not concerned about the commitment, they are worried about their business!The scope is the heart of the project that estimates whether the result is successfully achieved or not. We must at least be able to manage scope creep if we can't find ways to avoid it completely. Doing a proper research and gathering all the essential requirements for a project can help us develop and understand a well-defined project scope that reduces scope creep. With the ability to find the signs of scope creep we will be better able to manage it proactively.
Rated
5.0
/5 based on
3
customer reviews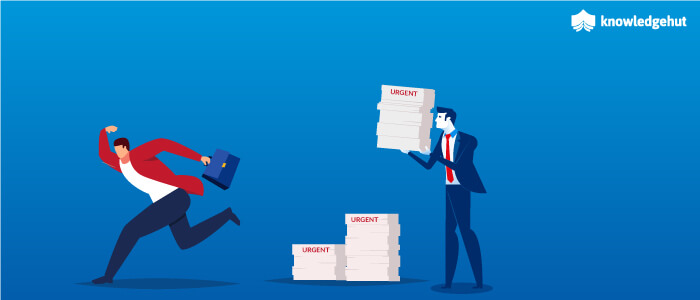 10 Characteristics Of a Good Project Manager
By
Elena Gray
Good leaders are hard to find, but great project managers are rarer stillWhat a great saying! Well, it has its own worth acknowledging that to find a reliable, and successful project manager in the current era is like finding a true pearl inside the sea shell.IntroductionBeing a project manager is a specific kind of leadership position, which requires certain character traits and important qualities. If we ask you, do you have any general idea about a good project manager, a single point you can define them would be – they deliver projects within the deadline and budget set by the clients, meeting or not withstanding surpassing the desires of the partners, right?It's not enough. Actually, it takes more to become a good and idol project manager to whom someone could admire. In this article, we are going to highlight some striking traits and important qualities of a Good project manager which can help you become a better one or to improve yourself.Time Management techniques helps you to assign correct time slots to activities as per their importance. The right allocation of time to the right task in order to make the best possible use of time refers to time management.Top 10 important Qualities to become a Successful Project Manager1. They Inspire a Shared VisionAn effective project leader is often described as having a vision of where to go and the ability to articulate it. A leader or project manager is someone who lifts you up, gives you a reason of being, and gives the vision and spirit to change.The visionary project managers enable people to feel they have a real stake in the project. Moreover, they empower their team mates to experience the vision of their own and offer other the opportunity to create their own vision, to explore what the vision will mean to their jobs and their lives, as well as to envision their future as part of the vision of their organization.2.They are a Good CommunicatorAccording to Jada Pinkett Smith, a slogan of every good project manager is;"My belief is that communication is the best way to create strong relationships"Another strong trait that distinguishes a good project manager from others is, their ability to communicate with people at all levels. Since, the project leadership calls for clear communication about responsibility, goals, performance, expectations, and feedback – a good project manager can be said a complete package comprising all these important qualities.The pioneer must be able to successfully arrange and utilize influence when it's important to guarantee the accomplishment of group and venture. How it comes about gainful? Successful correspondence brings about group accomplishments by making express rules for professional success of cable car individuals.3.IntegrityOne of the most important things any project manager should always keep in their mind is, it takes their actions to set a particular modus operandi for a team, rather than their words. A good management demands commitment and demonstration of ethical practices.The leadership or project management depends on integrity represents set of values, dedication to honesty, and consistency in behaviors with team mates. Integrity is that a good project manager takes responsibility for setting the high bar for ethical behaviors for oneself, as well as reward those who exemplify these practices. Leadership motivated by self-interest does not serve the wellbeing of a team.4.They Possess Leadership SkillsIf you want to become a successful project manager, you ought to own good leadership skills. Project managers must also deal with teams coming from various walks of life. Hence, it winds up noticeably basic for them to rouse workers and calibrate group execution to achieve organizational goals through various leadership styles.A great project manager sets the tone for the project and provide a clear vision about its objectives for the team. A feeling of foreknowledge helps also – by foreseeing potential issues, you can have your group prepared to solve them in the blink of the eye. Enthusiasm and passion are two key elements you should adopt, if you want to make people follow you—nobody will do so if you're sporting a negative attitude.5.They are Good Decision MakerGood decision making skill is not only crucial for personal life but it also very important in professional life as well. The good project managers are empowered to make countless decisions which will help define the project track.As we all know that a single minor wrong decision taken can easily jeopardize the entire project. Thus, a project manager needs to be capable of thinking quickly and reacting decisively.6. Expert in Task DelegationTask delegation is another basic skill in you which you need to be expert in. You should be able to judge your team members' skills and assign the tasks in accordance with their strengths.Being a pioneer doesn't imply that you have to consider each minor little detail of a venture. Show your team members you trust them and delegate tasks to them.7.They are Well OrganizedHenry Mintzberg said;"Management is, above all, a practice where art, science, and craft meet"Good organization is a key factor for creating a productive work environment as well as solving problems under pressure. Being well-organized helps to stay focused on the big picture and to prioritize your own tasks and responsibilities.With regards to exhibiting your outcomes, you ought to have the capacity to recuperate all the important information and demonstrate an intelligible vision of a venture to be executed.8.They Own ProficiencyProficiency and thorough knowledge – they both can be said a basic yardsticks on the basis of which a leader's or manager wisdom or excellence can be weighed. Being on top of your projects entails a vast amount of industry knowledge to be effective in what you do.Some learning on the money related and legitimate side of your tasks won't hurt either. You should be seen as able and skilled by your group.9.They are Great Problem Solver!The good project managers work with a team of experts or consultants and use their mastery of handling issues in most effective ways.Nobody will anticipate that you will have a prepared answer for every single issue; you should have the capacity to utilize the knowledge of your team members and even stakeholders to produce a collective response to any problems you experience on your way to delivering a project.10.They know what is CollaborationThis is the last, and the most important trait that should exist within every good project manager or leader. A grip of group progression is fundamental on the off chance that you need your group to work easily on your ventures.When building up your group, remember this: contentions and contradictions will undoubtedly happen; as a pioneer, you'll should have the capacity to intervene them and ensure all you colleagues progress in the direction of a similar objective.
Rated
4.5
/5 based on
1
customer reviews

10 Characteristics Of a Good Project Manager
Good leaders are hard to find, but great project m... Read More